Enchanting Westfjords in Iceland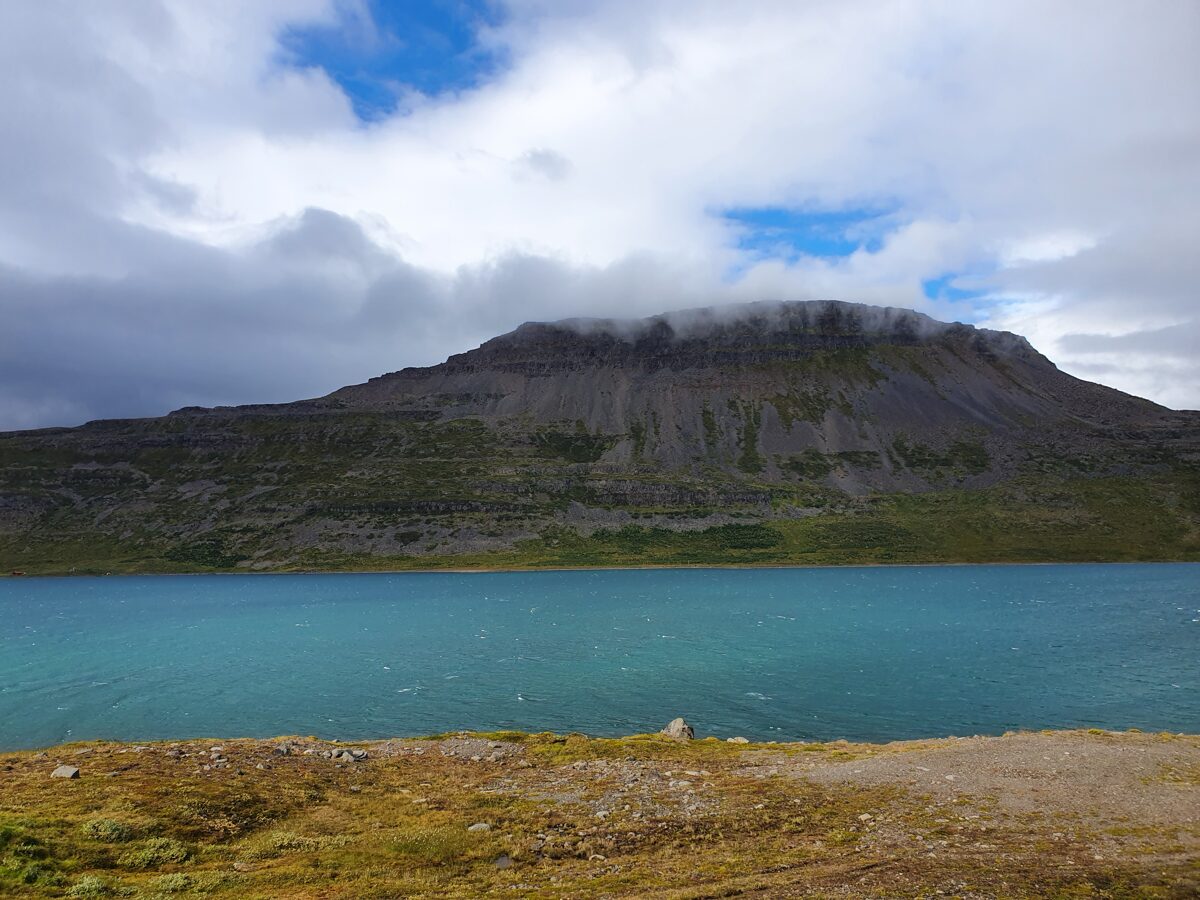 We had planned a quick escape to Lofoten in Norway at the end of August but then the Fagradalsfjall volcano went off in Iceland and we decided to change the plans and see the volcano again as it was the most amazing experience we had had and we did not want to miss that again! Just like Katia and Maurice Krafft! Well, hopefully not like them though... Geologists were predicting a long eruption so we were not really in a hurry. Well, the volcano was! The eruption stopped a week before our trip. Whaaaat?????! Although we were a bit sad, one can never go wrong with Iceland, so we decided to finally explore Westfjords instead. It was my 8th time in Iceland and Westfjords somehow always had escaped my planning list! Not this time!
---
We flew with Play and the tickets were reasonably cheap taking into account a late booking. We arrived on a rainy day (surprise, surprise). Got totally soaked in the 5 min to get to the Blue Car rentals. What put a smile on our face was an upgrade to an automatic large 4x4. Normally I would not be excited about a bigger car but once in Iceland, it's a real advantage.

As it was raining cats and dogs, we decided to get the best soup ever in Hja Hollu - this small and cosy place never disappoints.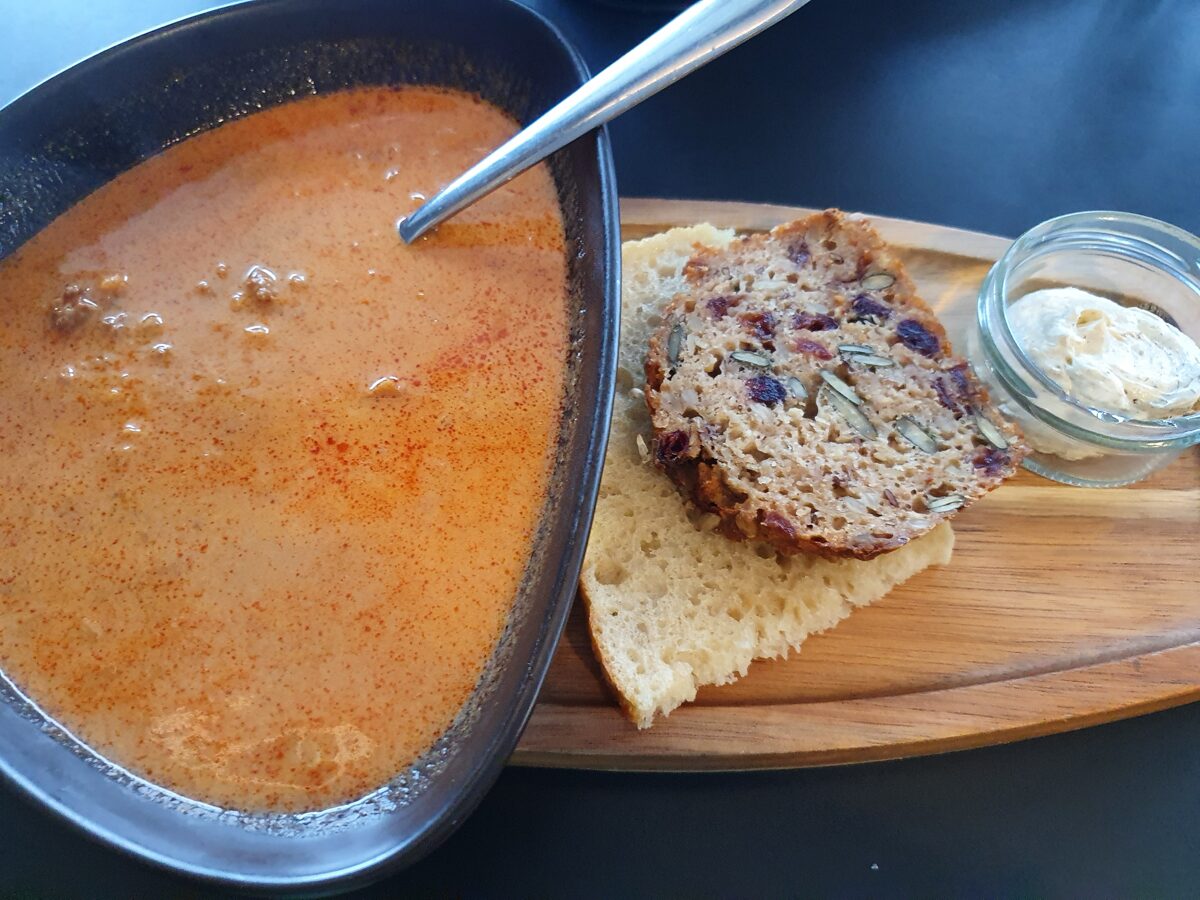 Other possibility when it rains is to go and watch waves crushing. It's really impressive around the Brimketill lava rock pool. A bit scary too as the waves crush with incredible force against the cliffs and just next to us!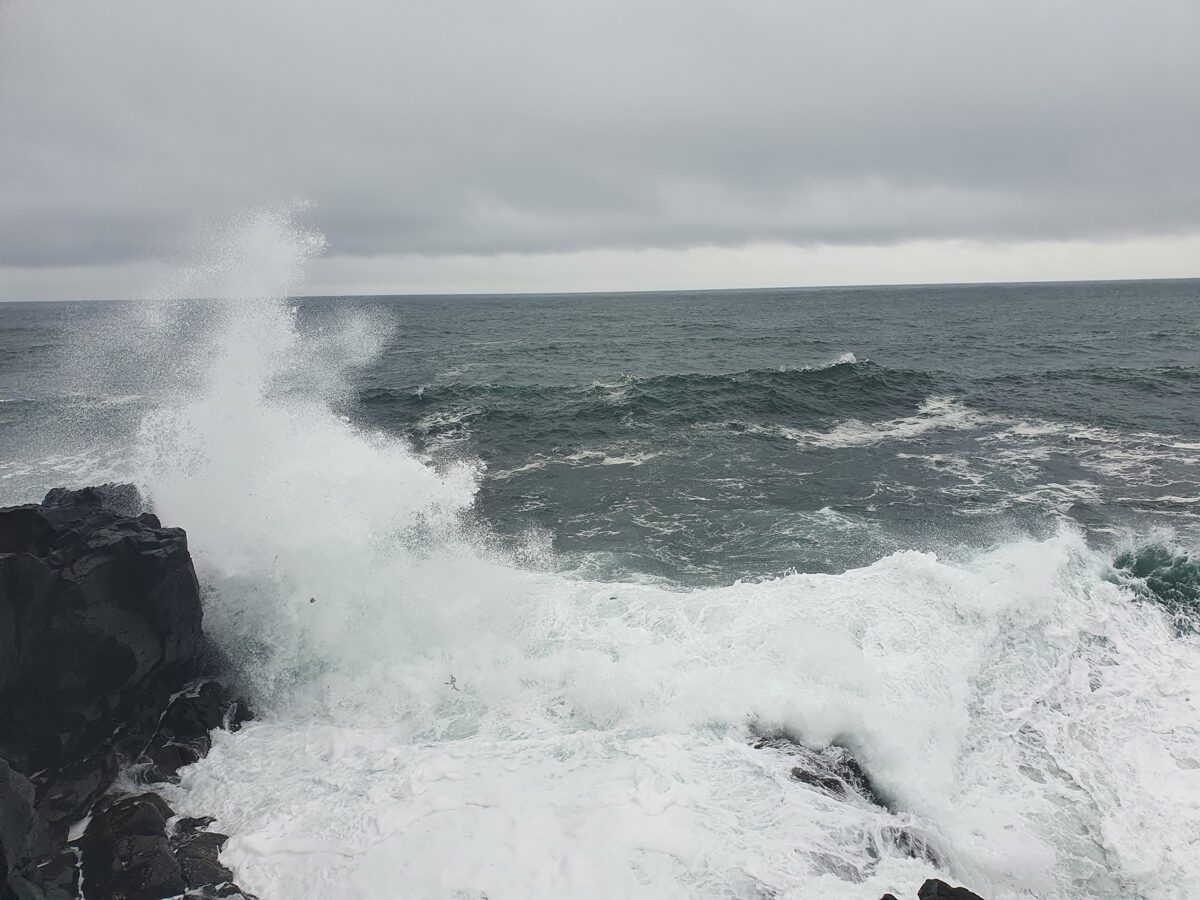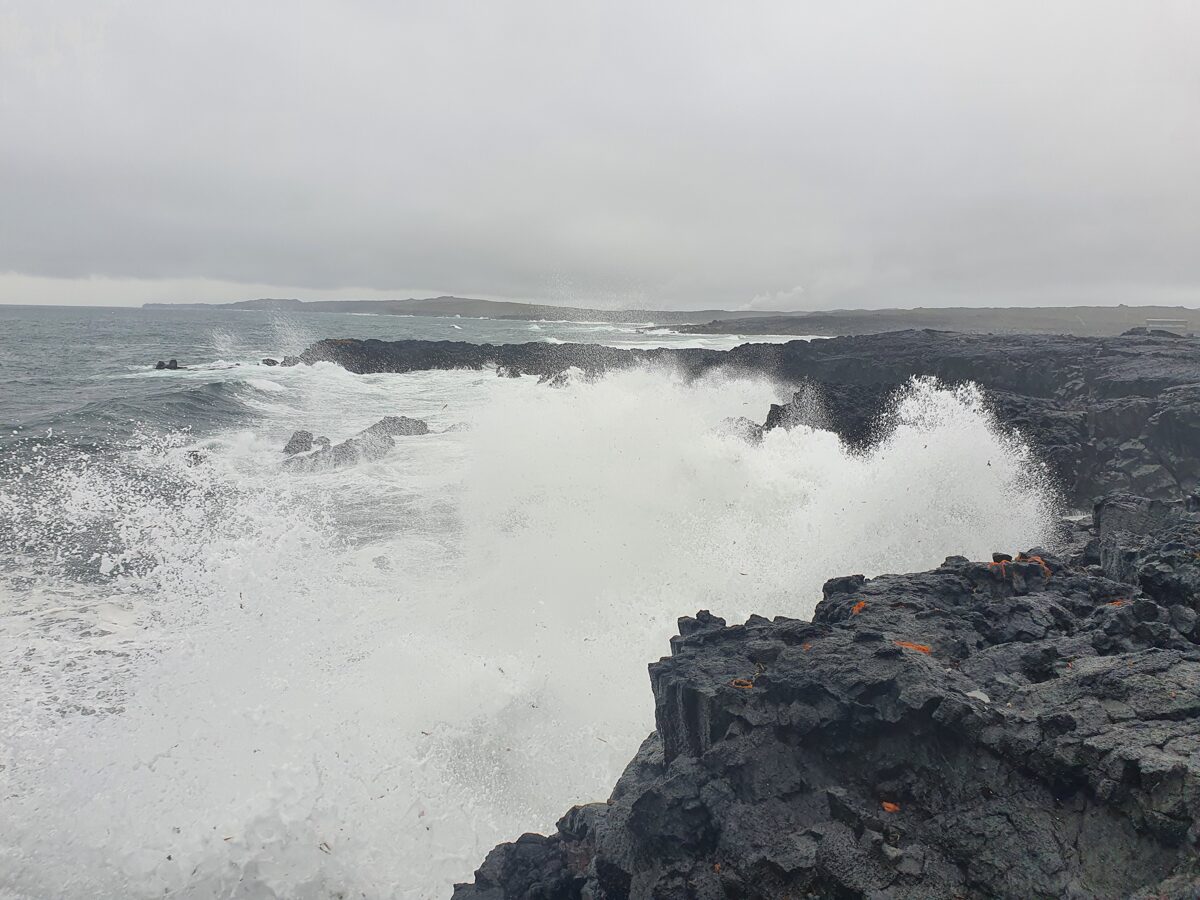 To our surprise the sky cleared up and we decided to explore more options around the Gunnuhver Hot Springs. You can leave your car for free there but if you want to leave it at the Valahnúkamöl you will need to pay for the parking. We had been in the area for several times already and noticed a passage that we had not taken before - it looked interesting and we ventured off. A beautiful, calm and wild place so close to the main road.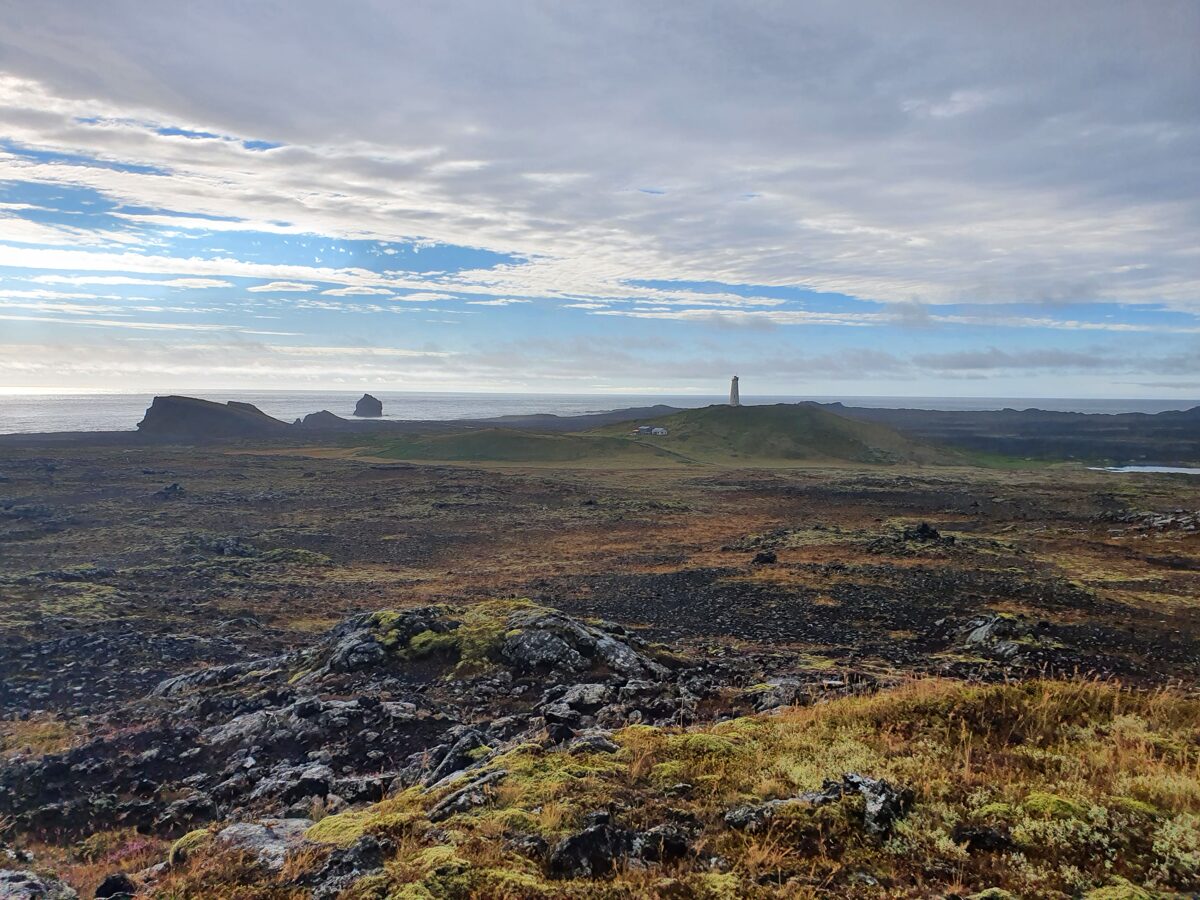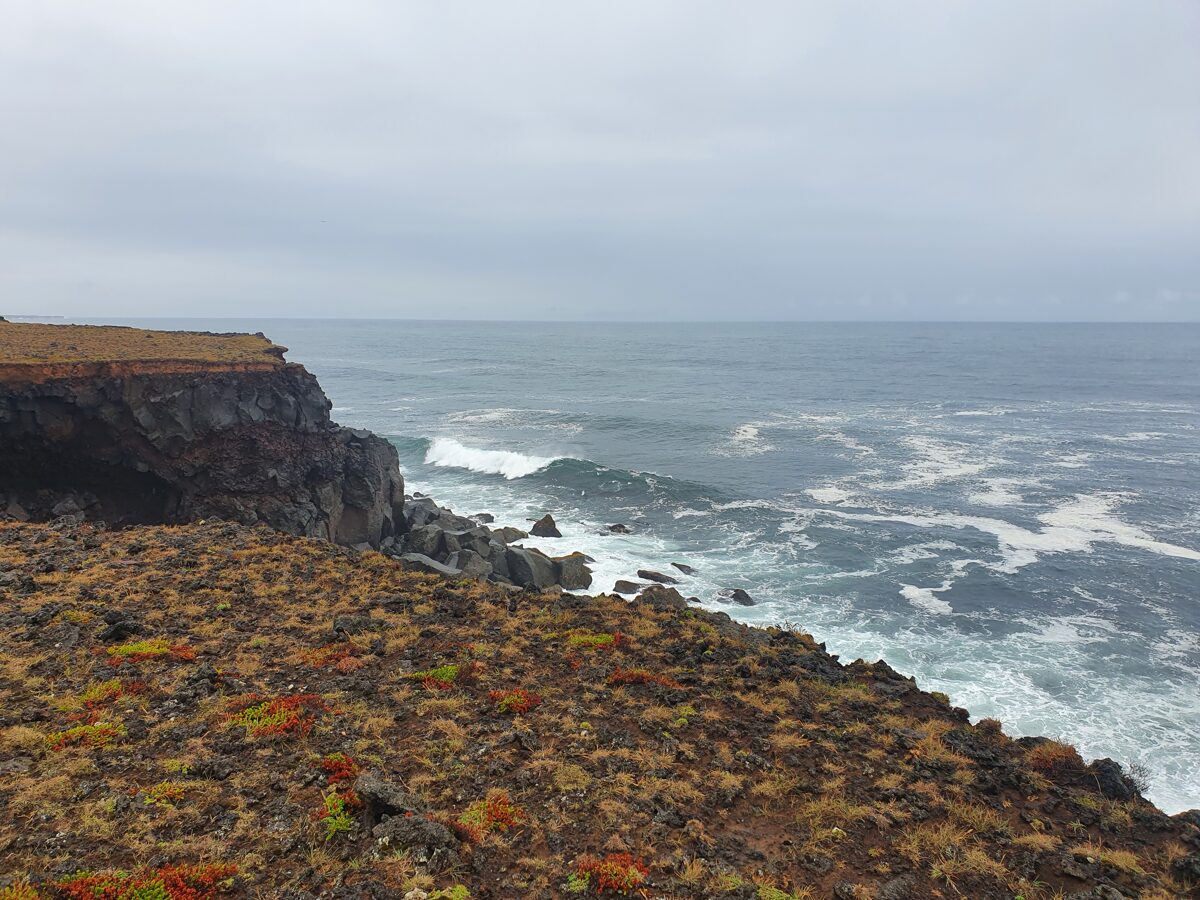 We thought to give it a go also for the Gunnuhver hot springs. Lovely as always!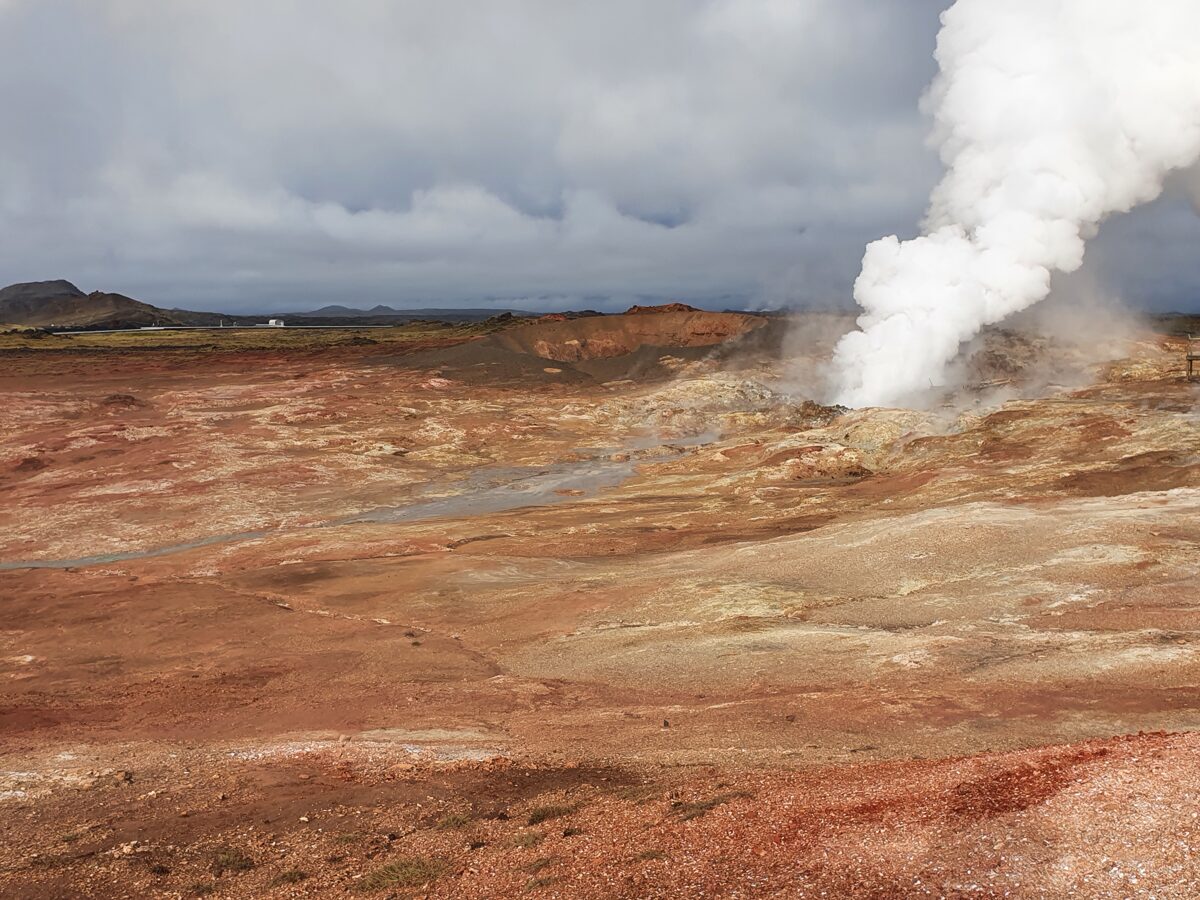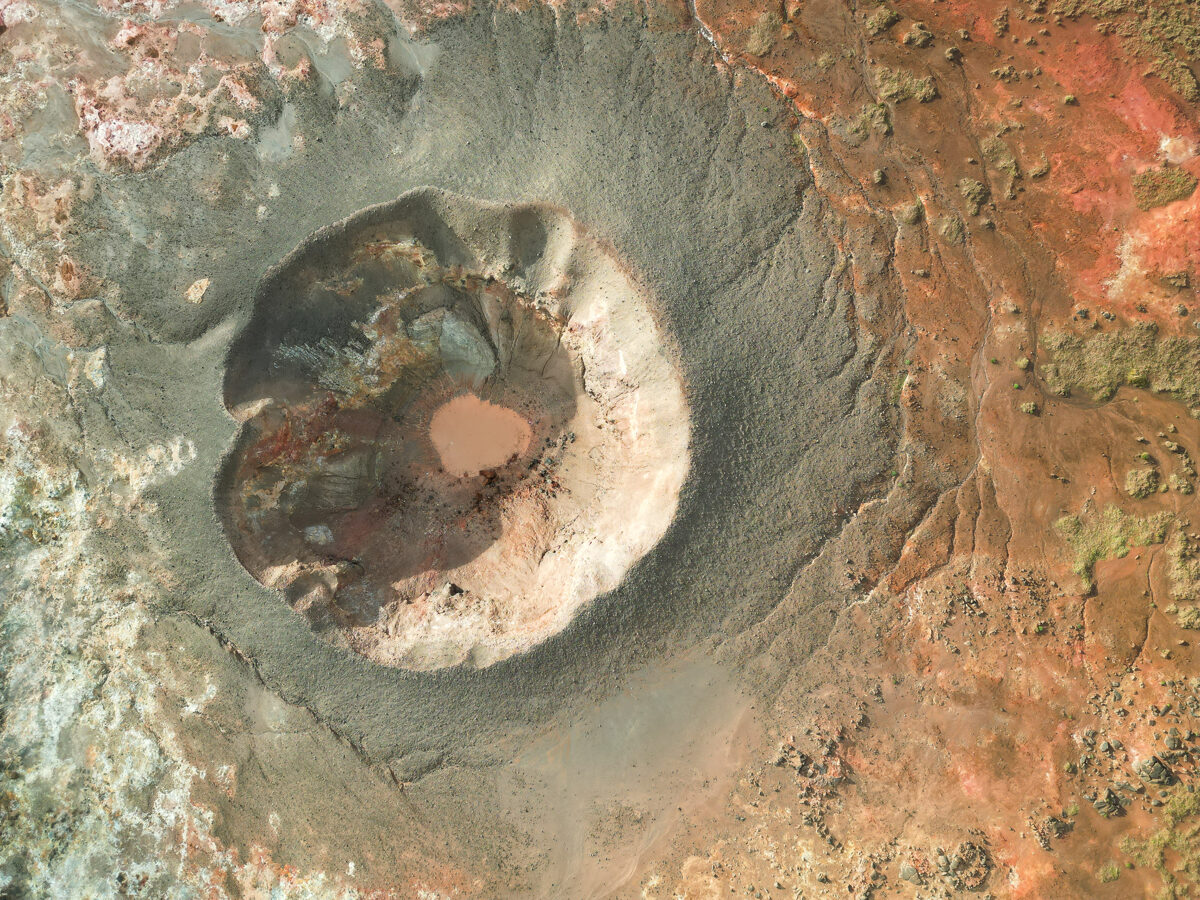 On our way to our airbnb we stopped at Stampar - a small crater you can go up to, it's a witness to a fissure eruption in 13th century, around 100 craters are on the line but not all are well visible.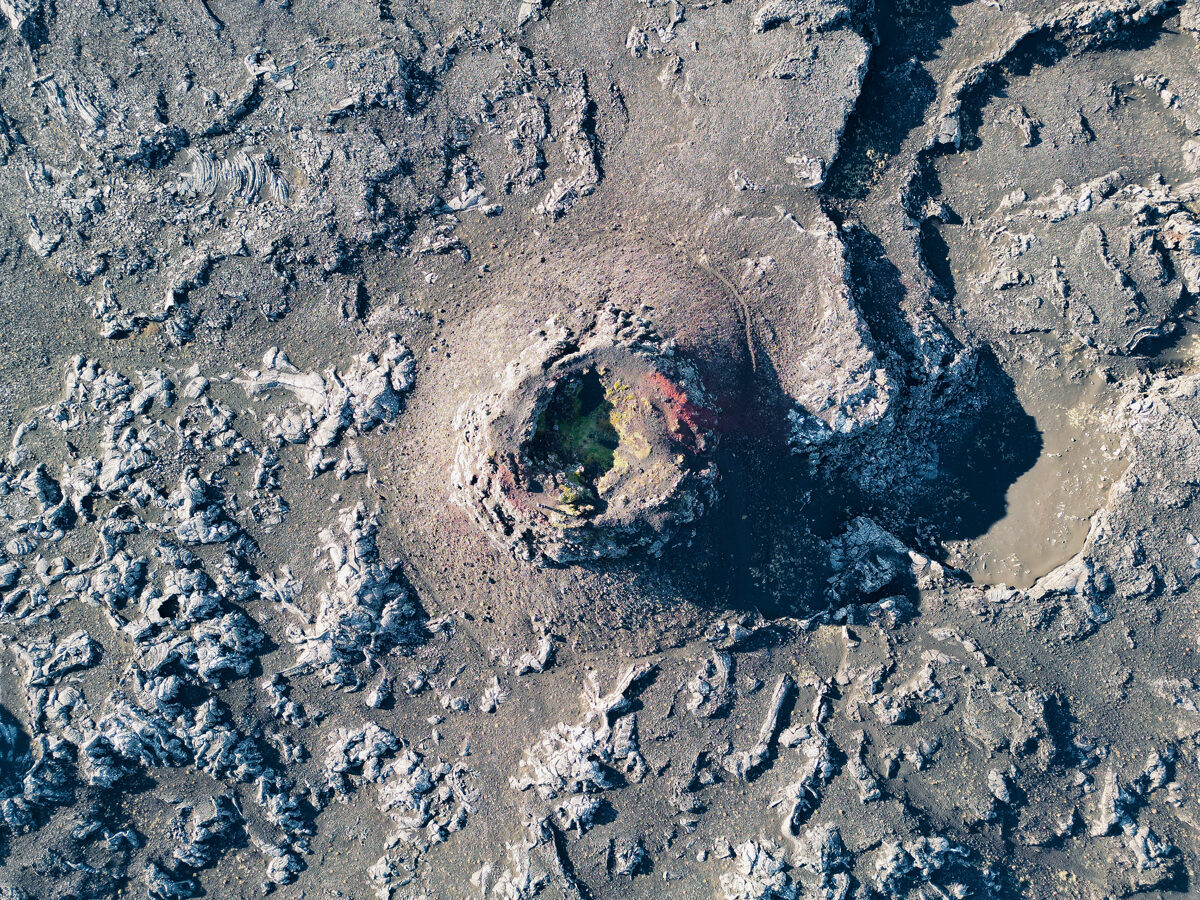 The weather was in our favour and in the evening we even managed to walk on the Njardvik's promenade.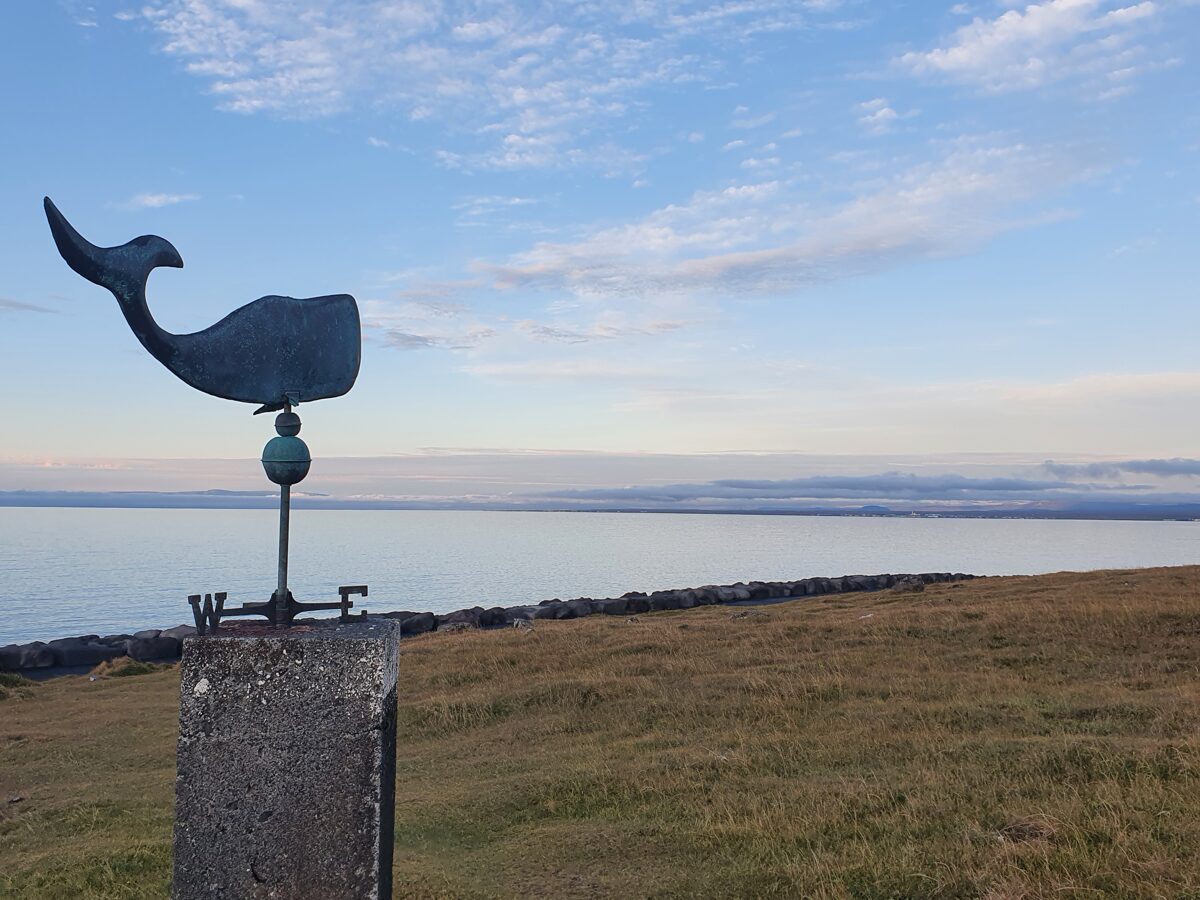 We even met a super friendly Icelandic cat :)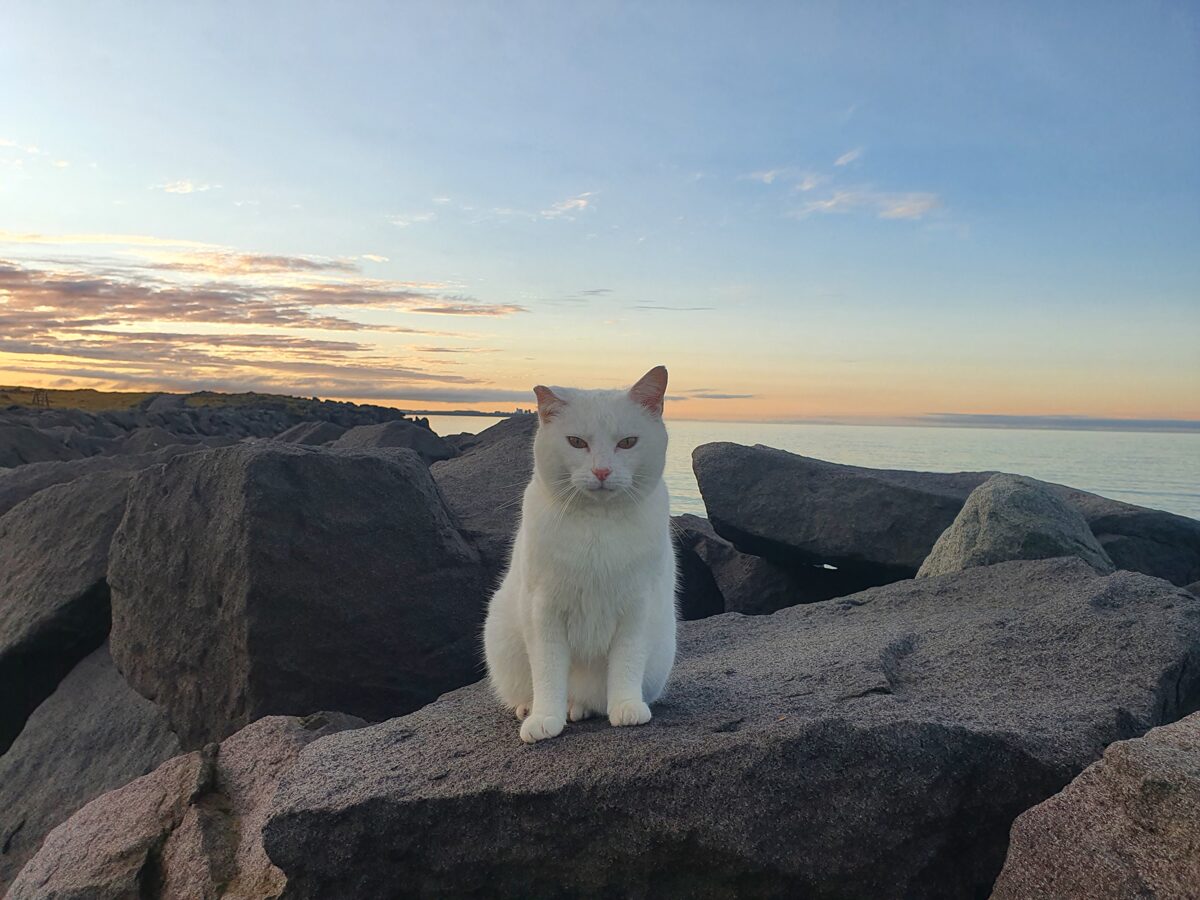 The next day the rain was back. It did not look promising at all so we thought that the smartest way was to use the time for driving and get to Westfjords as quickly as possible.

It was a really long drive, in total 8 hours or so with a few stops here and there. For example, don't miss the farm shop Erpsstaðir Creamery just after the impressive drive around the Baula mountain. You can buy skyr, cheese and ice cream. We tried rhubarb flavour and got calories for the whole day.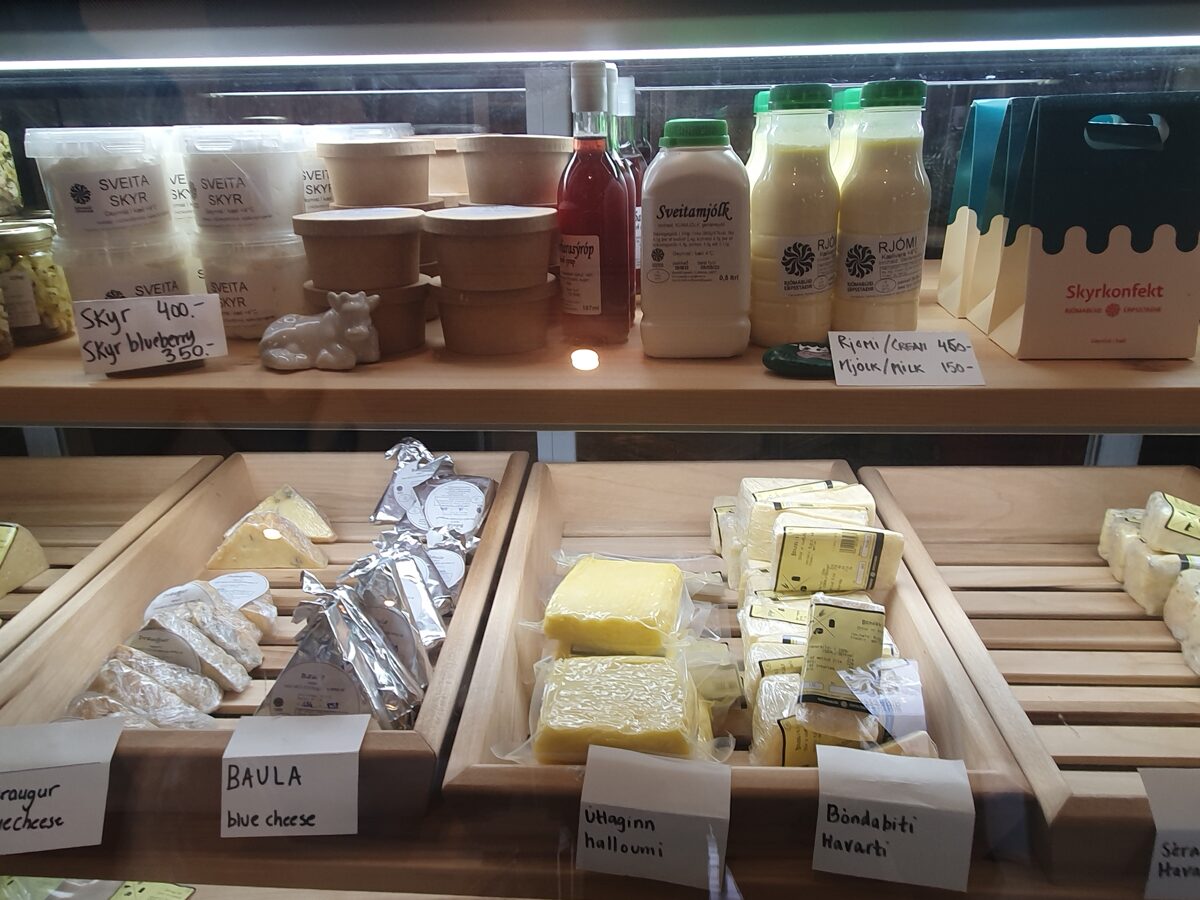 Westfjords were also under a heavy rain cloud, we were literally driving through the clouds all the time.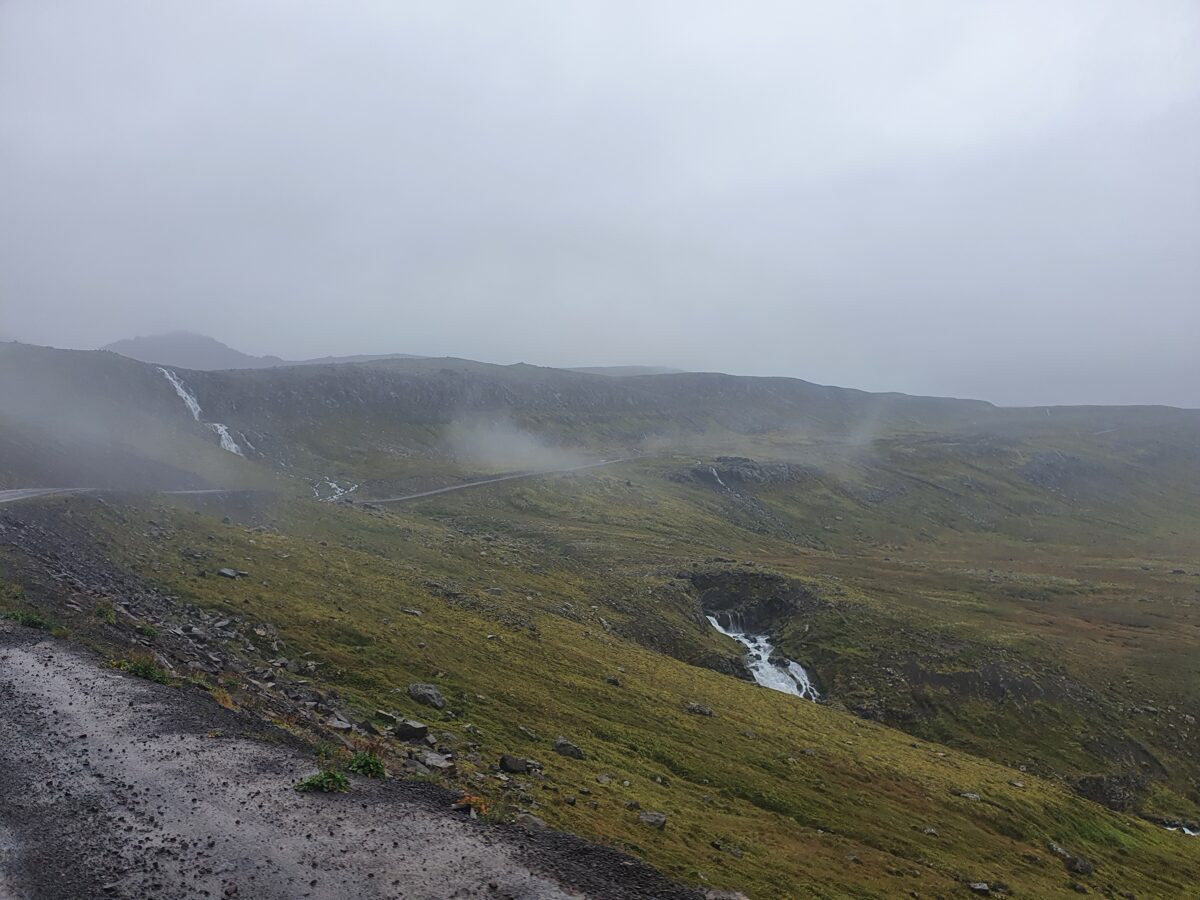 The road after Holmavik quickly turned into a very bad dirt road full of pot holes and some steep slopes. We were happy to have our big car as some smaller ones were really struggling.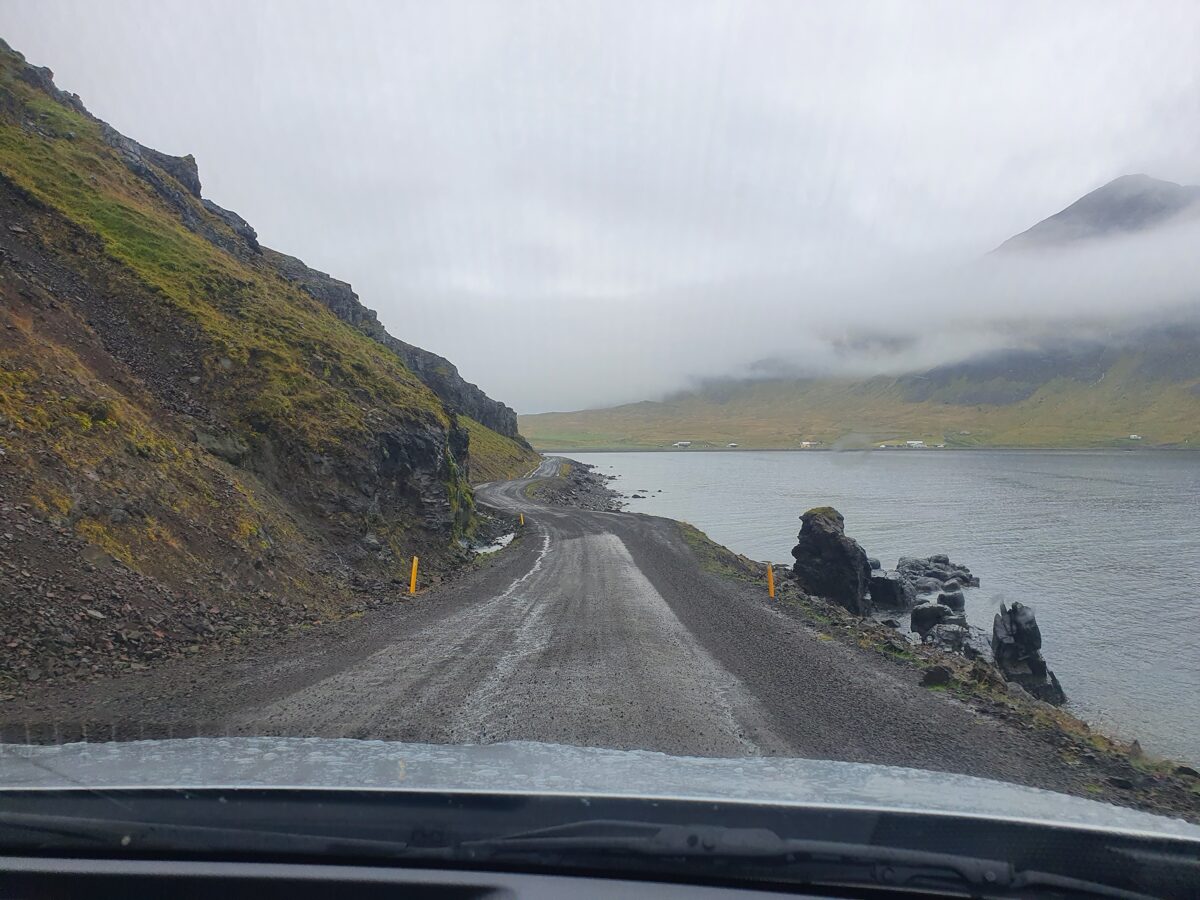 We passed quickly through some of the villages like Djupavik as in the rain they look really depressing and all I wanted was a hot swimming pool.
We stayed at Urdartindur cottages and we really felt it was the end of the world there.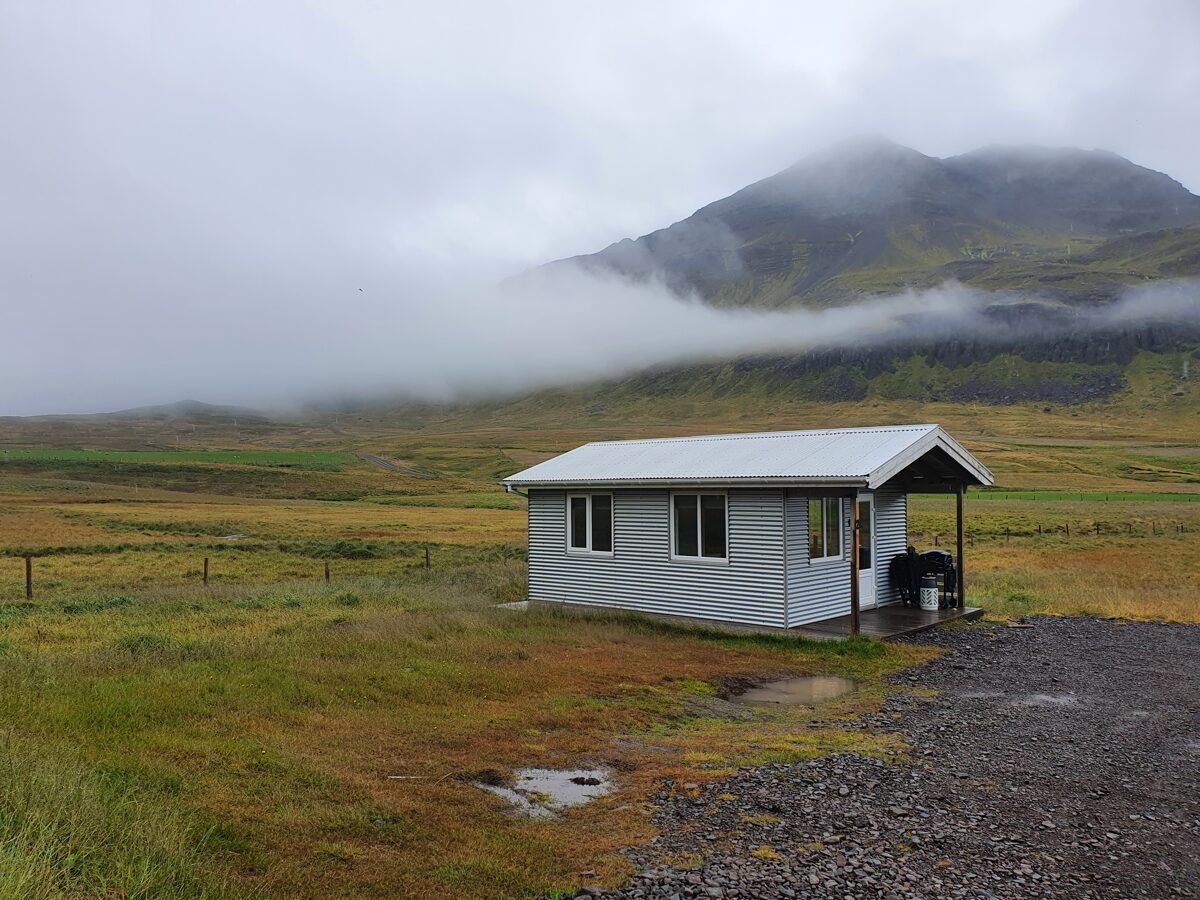 The weather had become a bit better and it seemed that it might clear up later on, so we headed to the Krossneslaug swimming pool at the end of the world with a hope it would be open.
Oh, what a sight! And nobody there!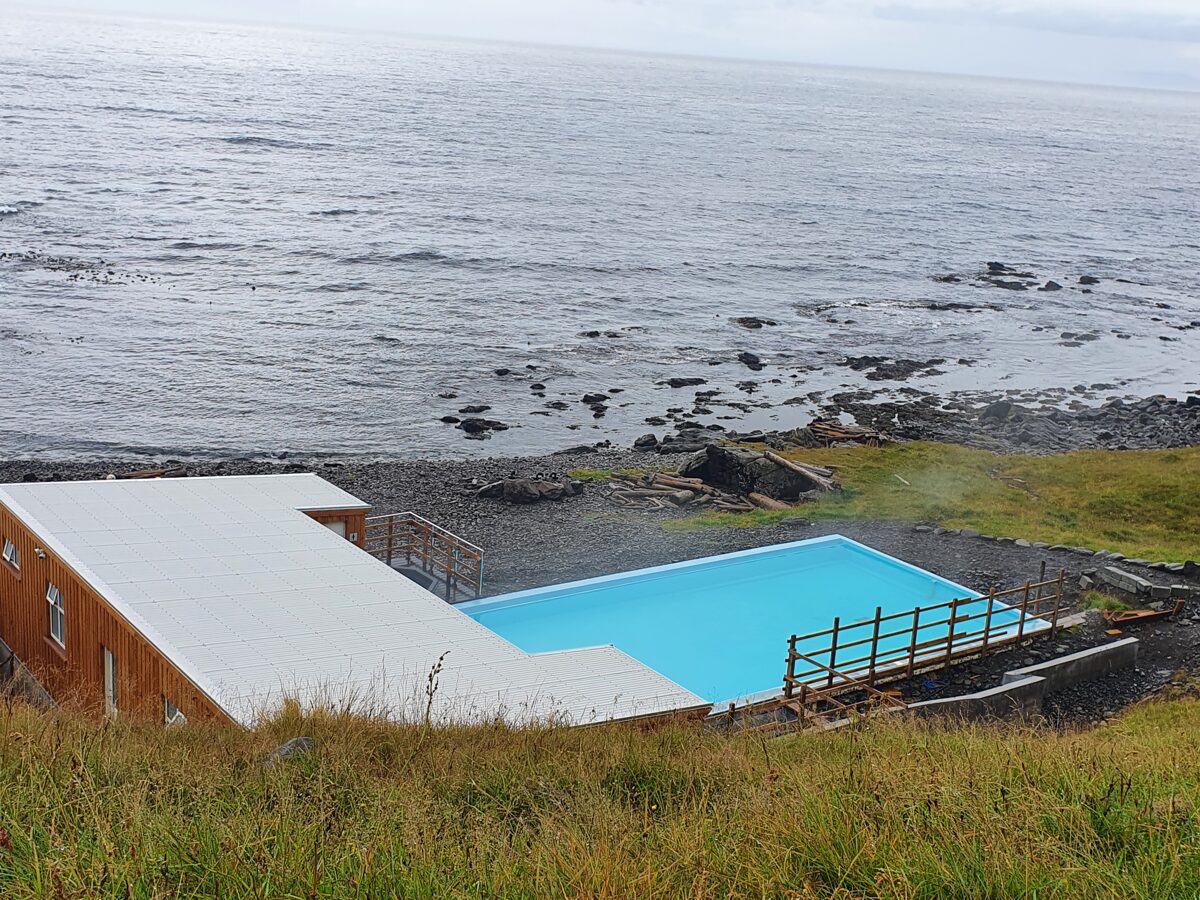 There was nobody at the pool, just a sign how to pay (you can pay by card yourself easily!) and we had the place for ourselves! There are also cameras, so no worries somebody knows that you are there. The pool was amazing and we had it for ourselves for more than an hour. What a sight!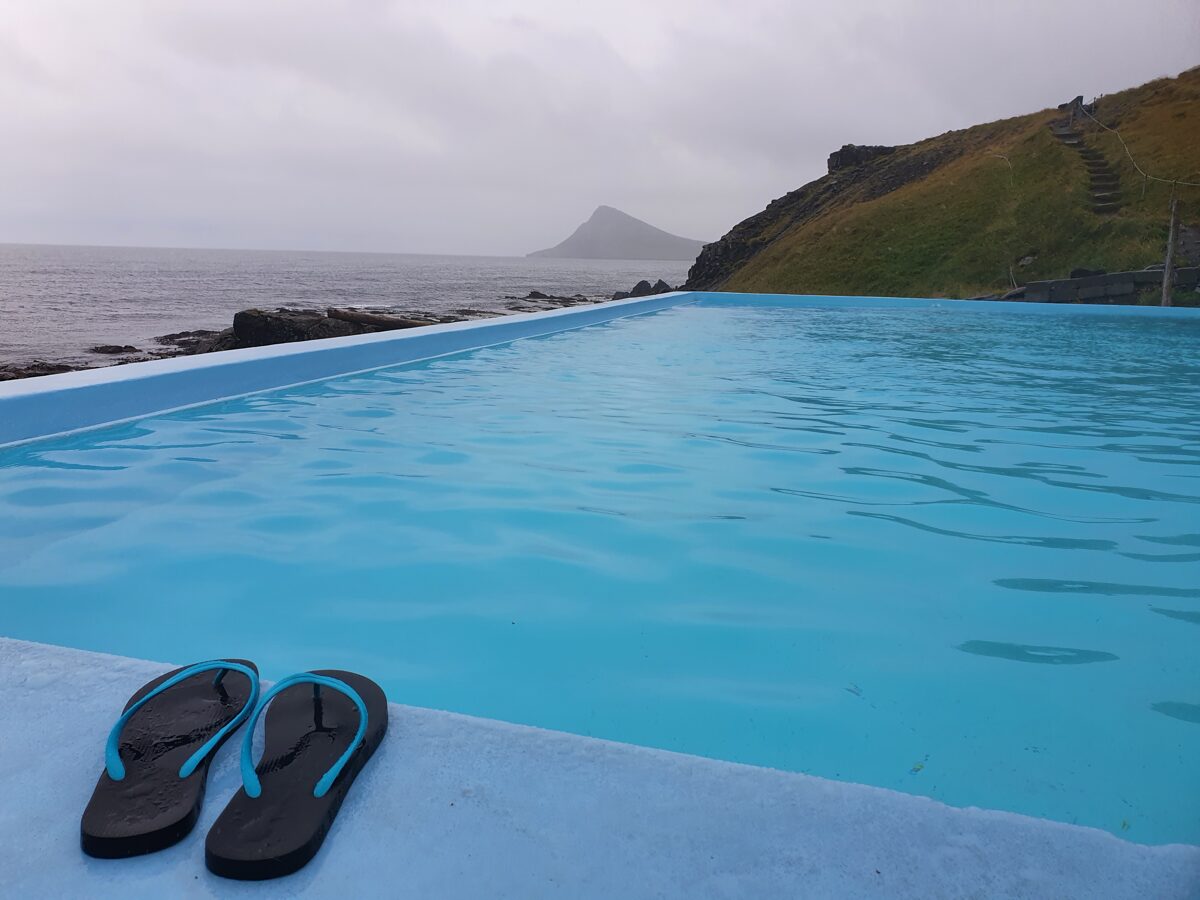 The weather started to clear up and we had a true rainbow show time to time!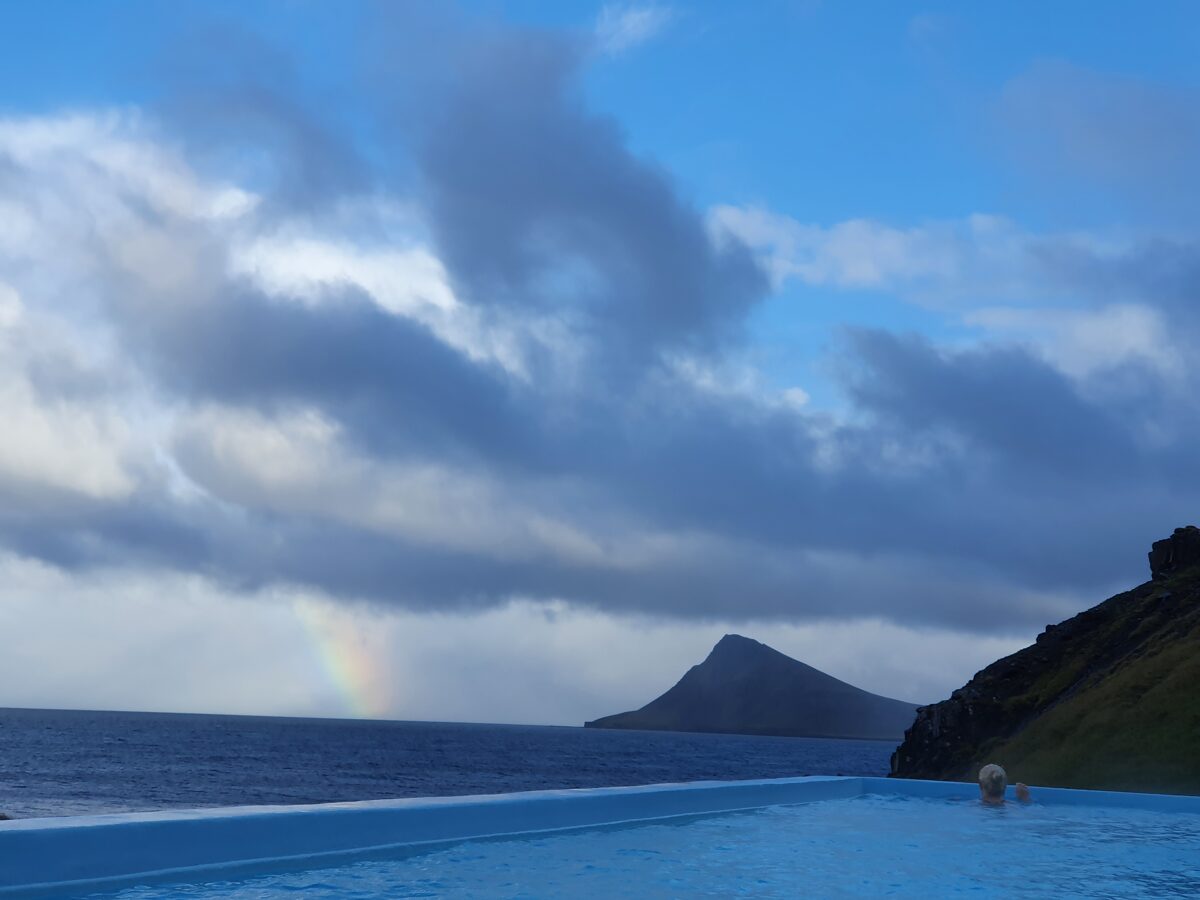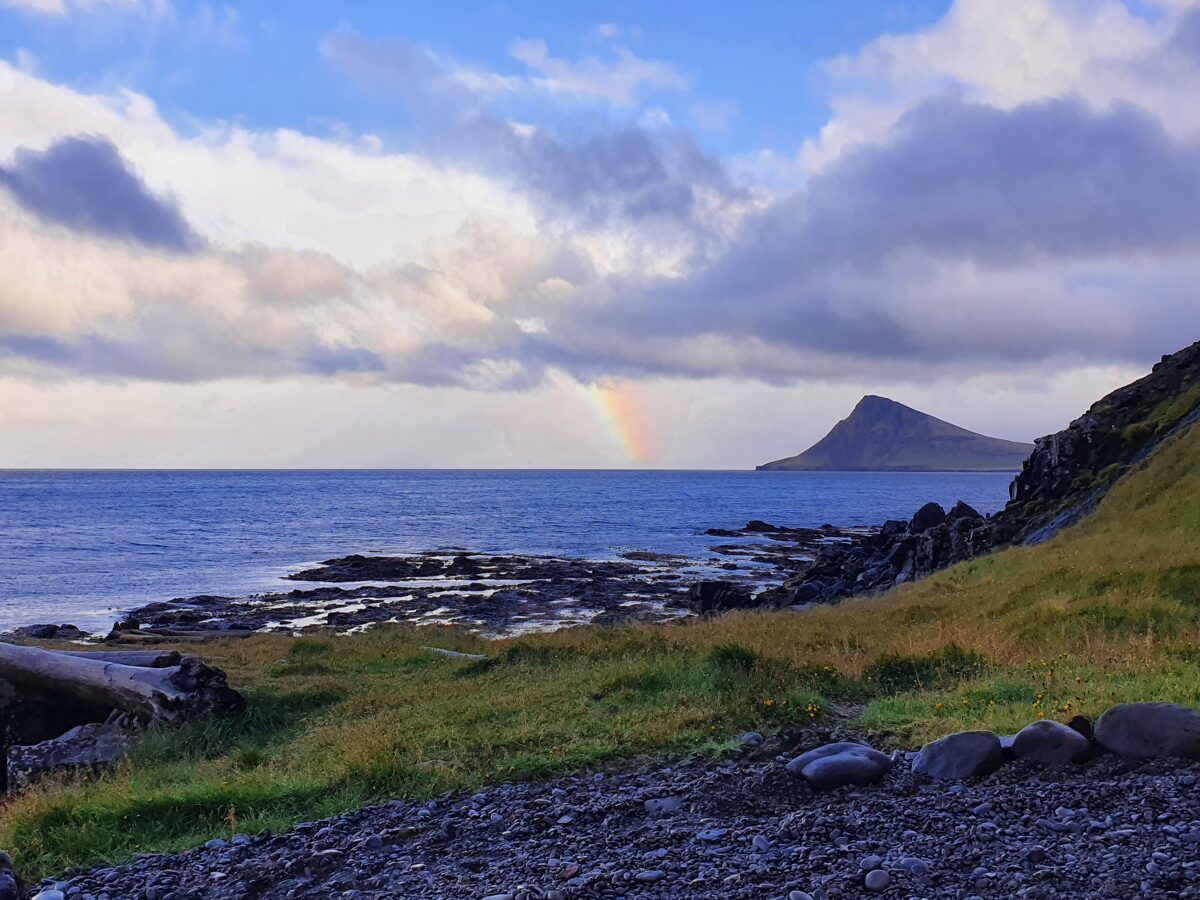 I think I got like hundreds of pictures there. It was just so beautiful and peaceful. Everything I love. Later a German solo traveler joined - I really admire those people who travel alone to these end of the world places!
The next morning greeted us with a beautiful sunshine! It's amazing how one and the same place can look different in different weather and light.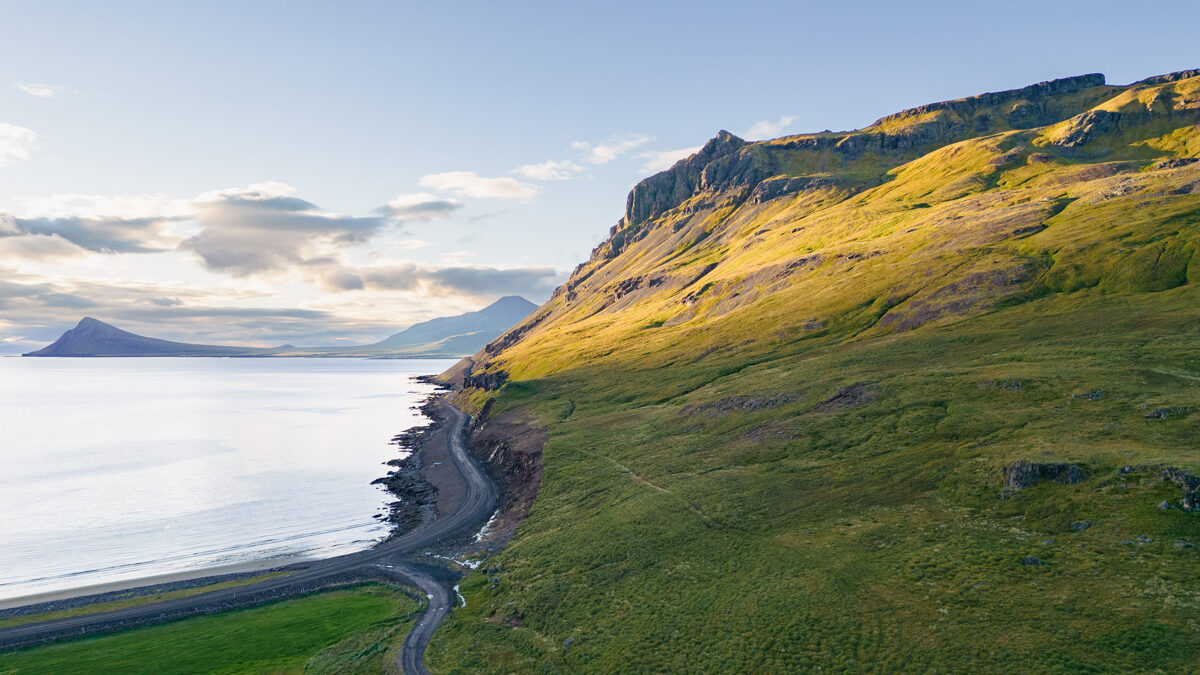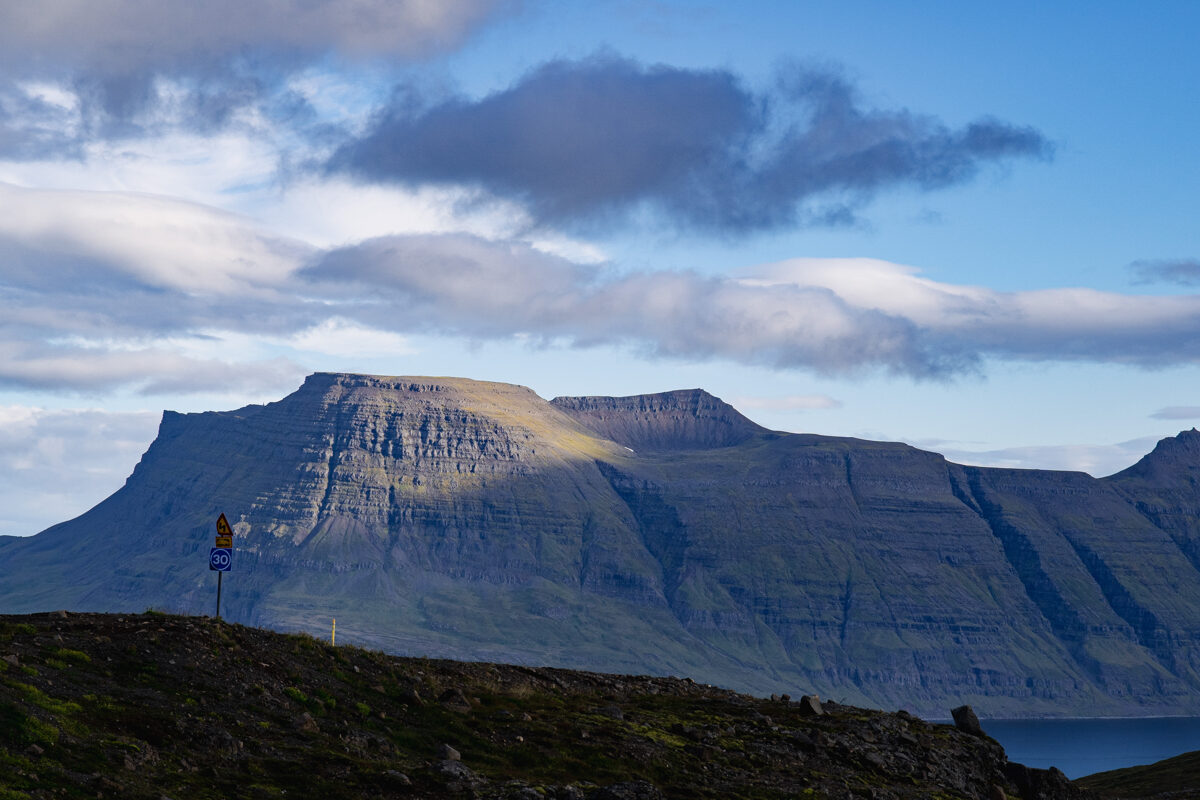 With a beautiful day ahead of us we wanted to explore as much as we could!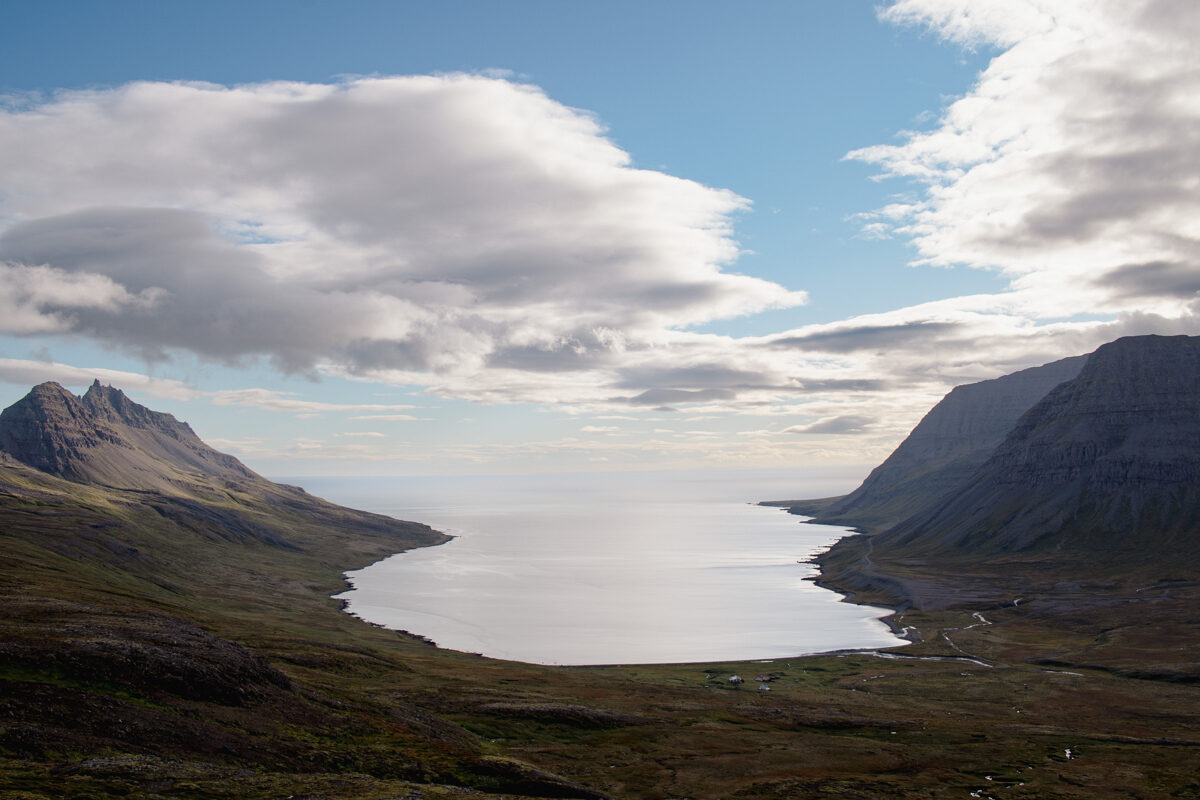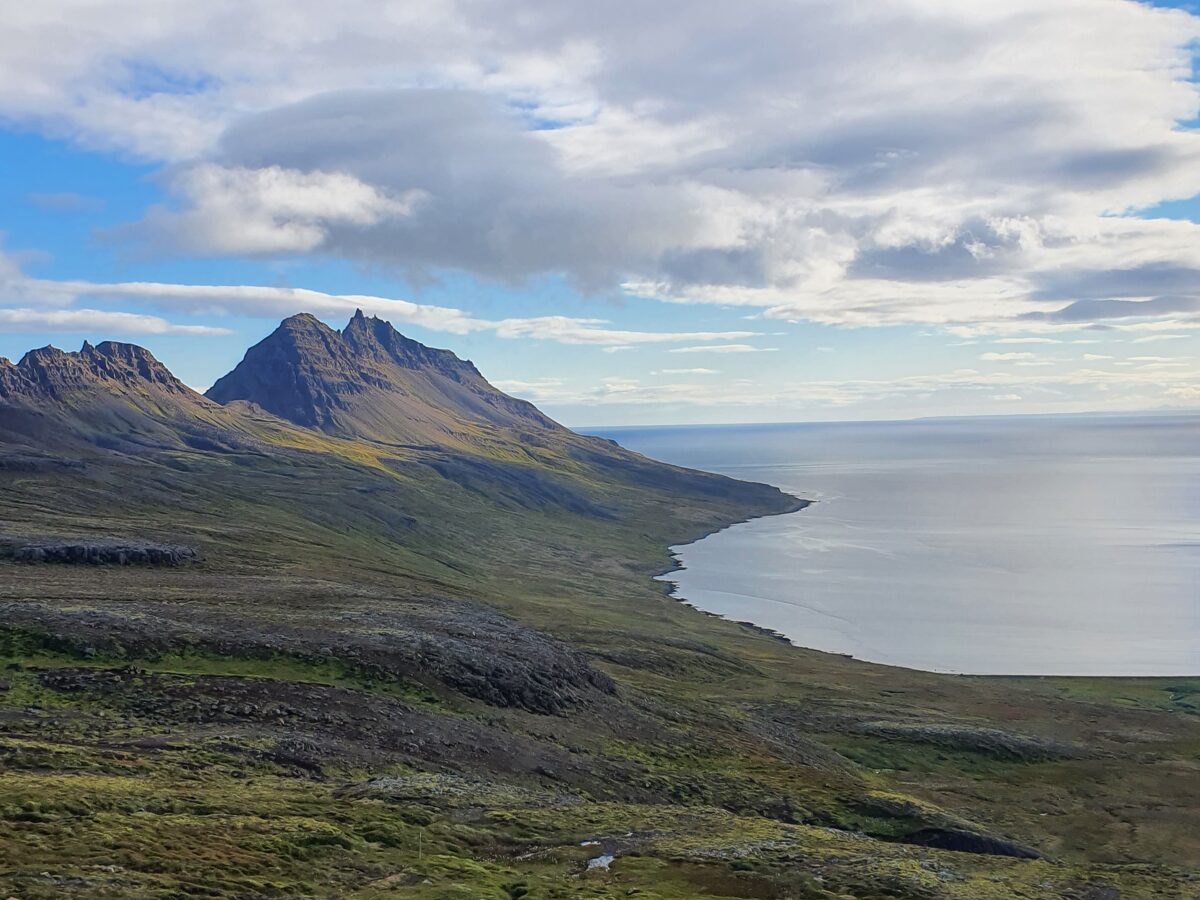 The drive was again long but the road without rain was much more manageable. I had booked a whale watching tour in Holmavik in the afternoon so we had the morning to explore. We found a really nice walk above Holmavik - just behind the church!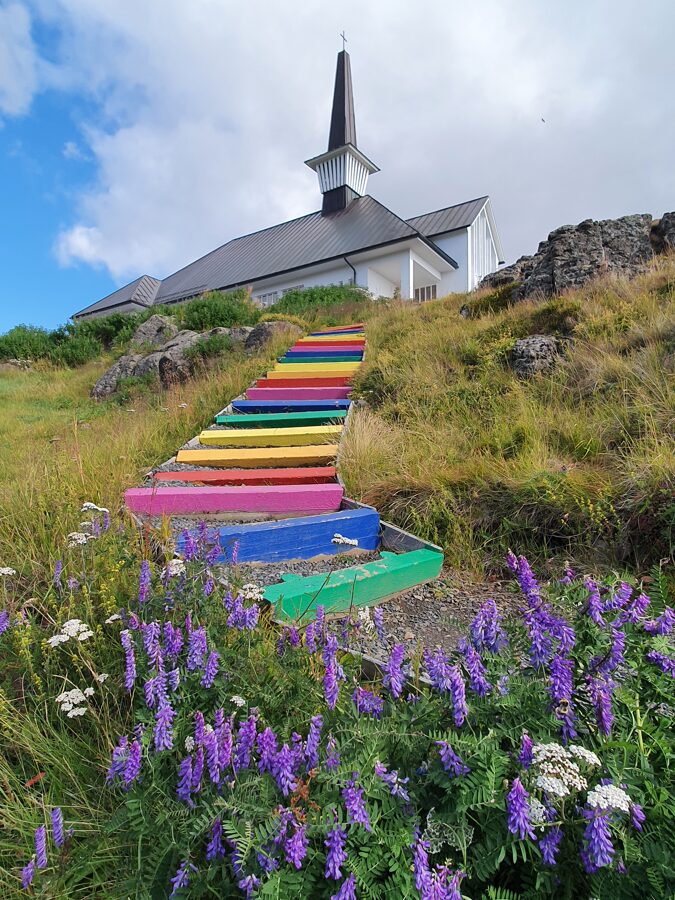 An easy hike in lupine fields was so beautiful. You could get a view of the whole bay and I can just imagine how beautiful it is in July when the flowers are in a full bloom!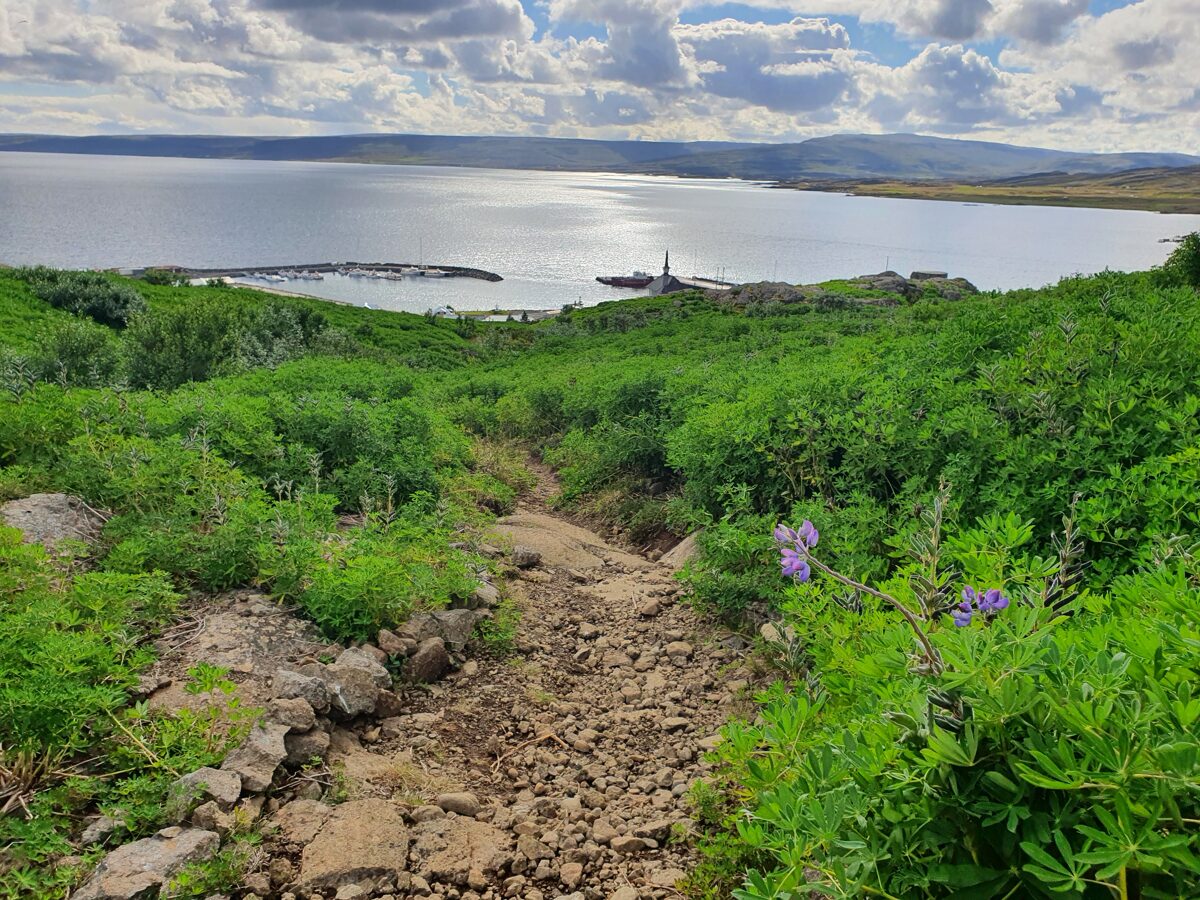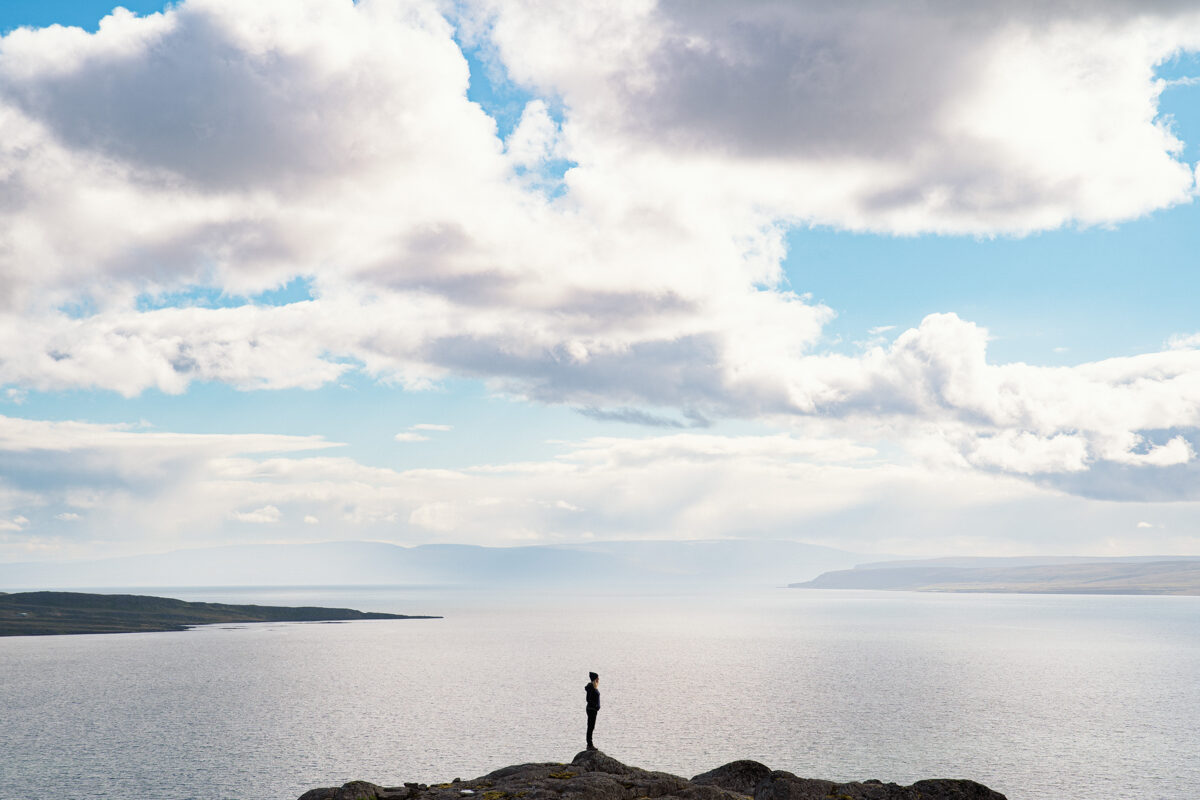 I had booked the whale watching with Laki tours - a very careful choice as it's the only boat in the bay and is run by a researcher Judith Scott. The animals are really not chased and the experience is authentic with many explanations and respect for animals, so I really highly recommend them. The Laki tours had 100% viewing of whales in the last days, so I was really hoping we would finally spot these amazing animals alive (we had seen a dead whale in May 2021 and it was impressive but sad). Soon enough we heard from our guide that minke whales were feeding in the fjord. You have to watch out for sprays to locate them! And indeed, wooooow, there they were! So graceful, big and impressive! They would swim around the boat and then flip their tail and go down to feed for 10 min or so.

We spotted 6 or so different individuals. Judith Scott showed her catalogue of all the whales spotted in the fjord. They can be distinguished from unique pattern on their tails.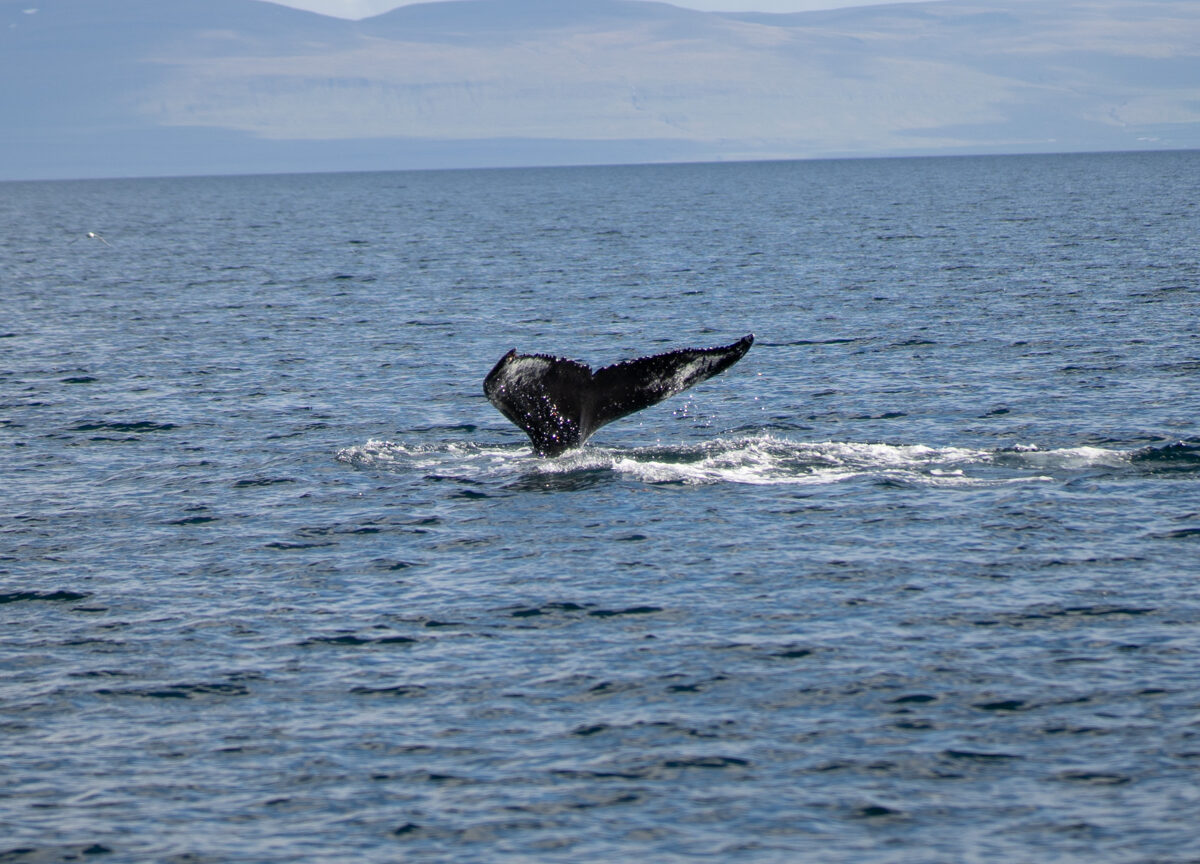 It was a really beautiful trip and definitely worth the cost of 50 euros or so per person. Make sure you have a hat and sunglasses :) The boat is quite small but enough place for everyone.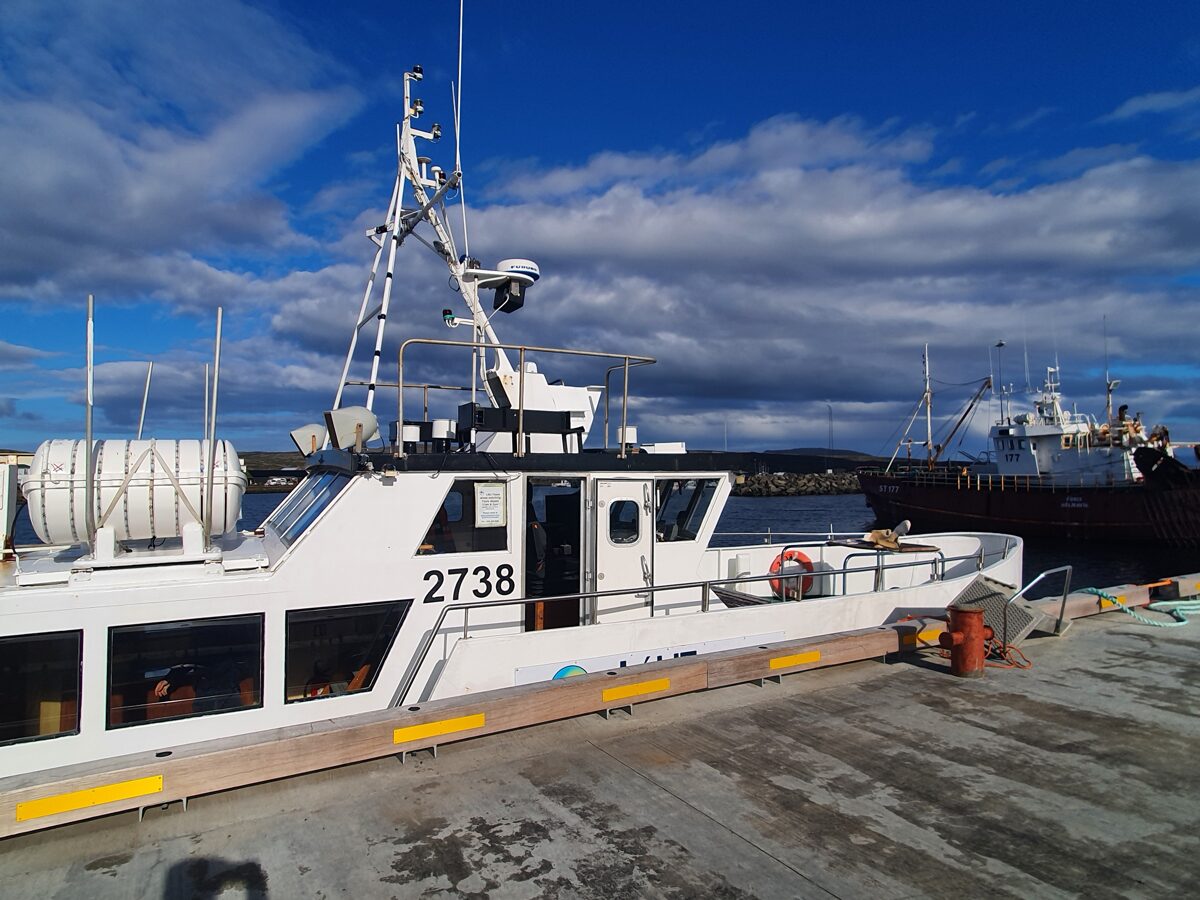 And please don't eat the whale meat, so you are not supporting the unfair and cruel market of whale fishing.
Our next objective was to explore further Westfjords and see what's on the way.
How could one leave such a beautiful house?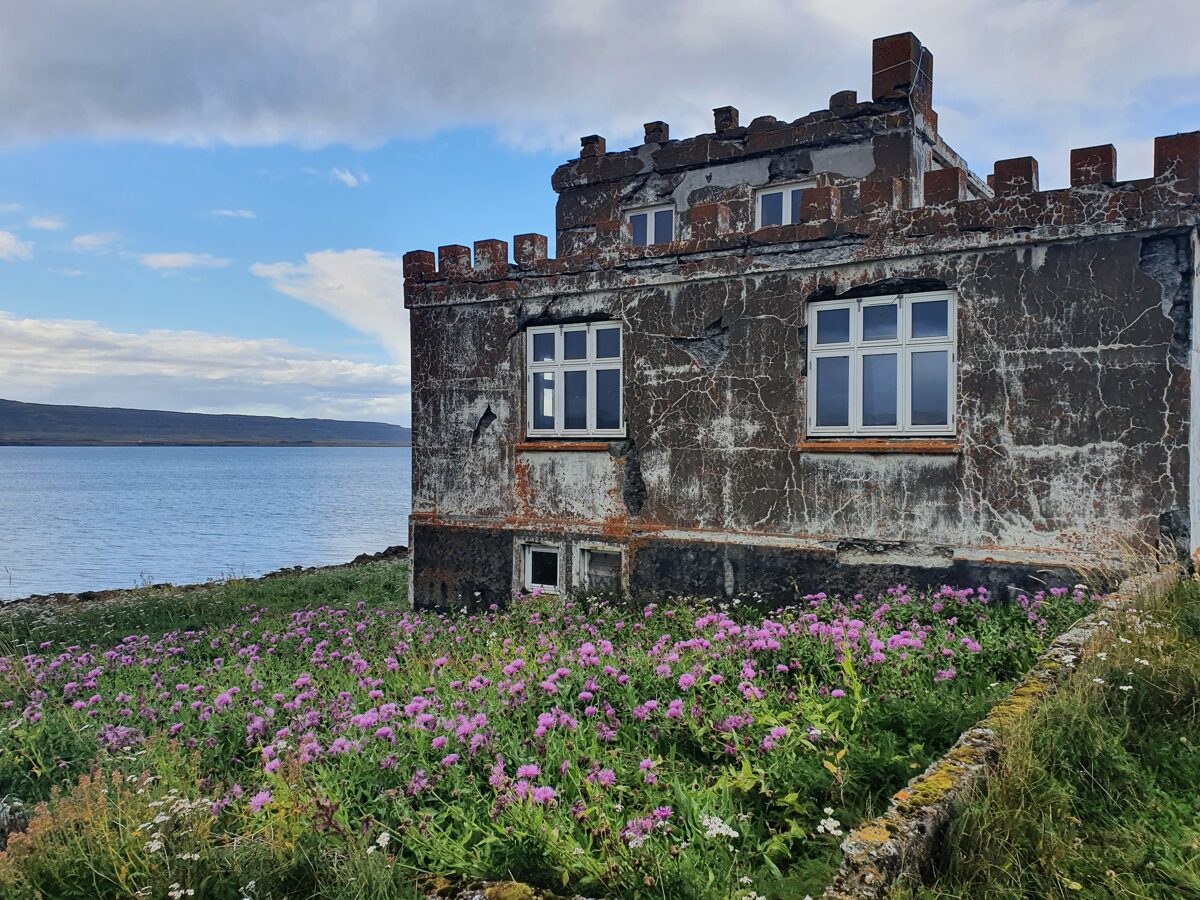 After a long drive we arrived at Heydalur farm. What a wonderful place! We stayed just one night but wish had been there longer. The hot tub was amazing and the pool in the green house with apples, raspberries and plants was simply magic!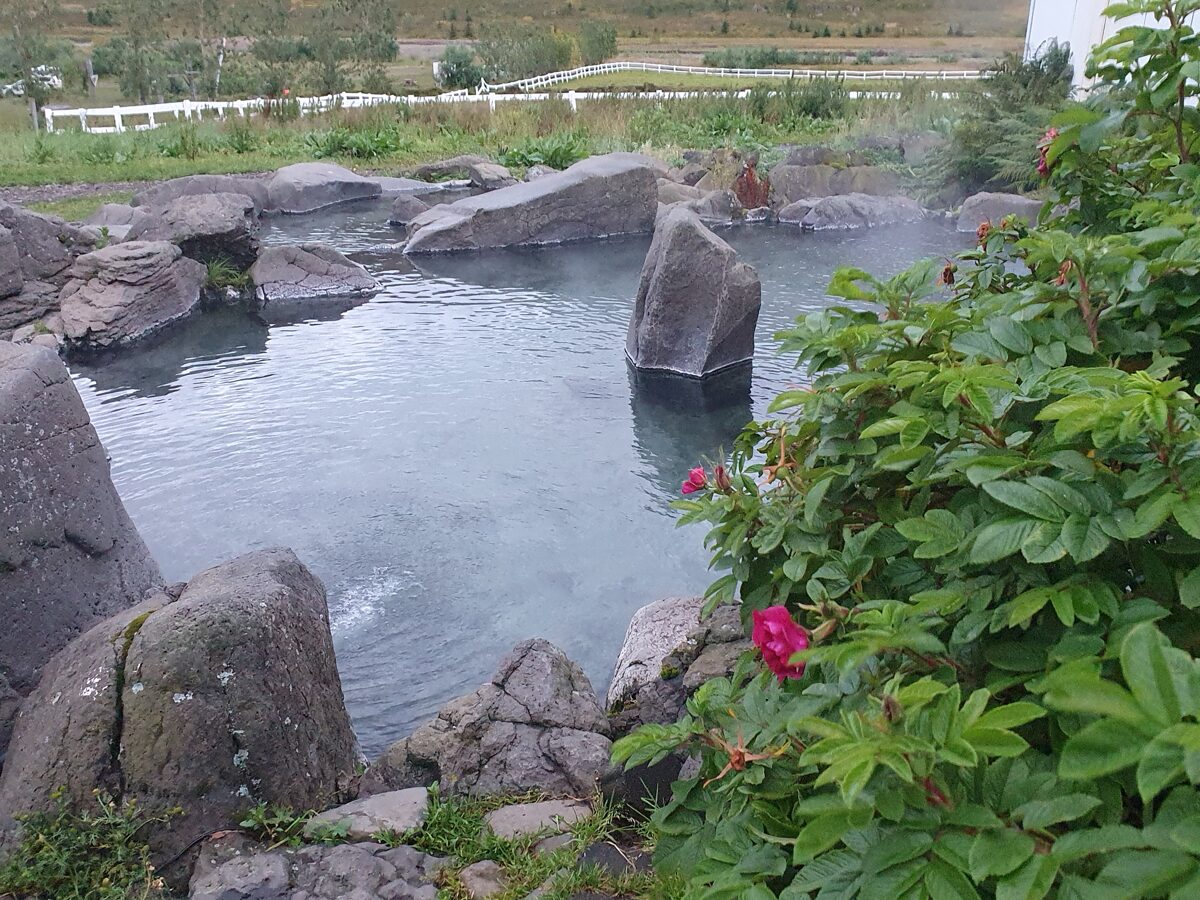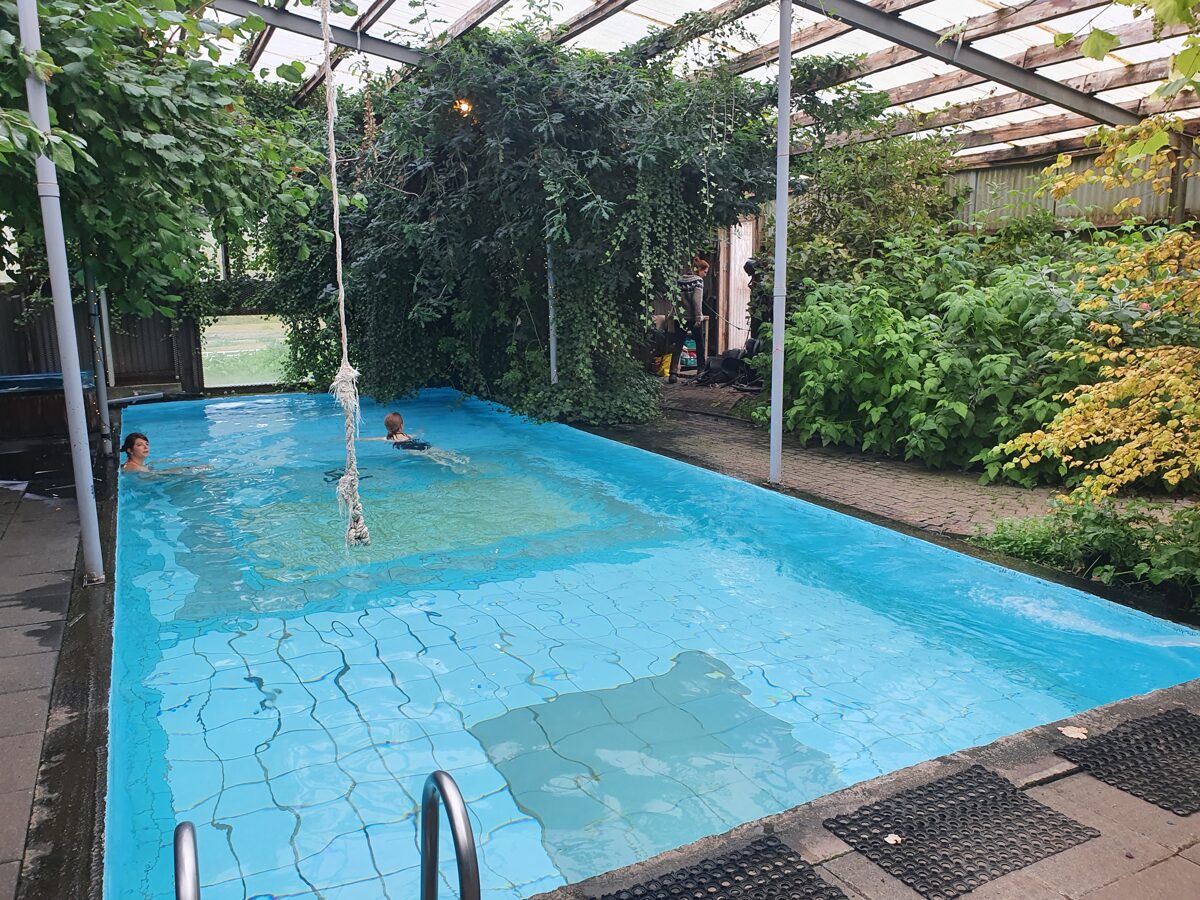 The next day we wanted to explore Saltverk salt factory. I have bought hundreds of salt packs from them so I really wanted to see where they were made. It's located in a geothermal area just next to the ocean. First you need to check out the swimming pool next - it looked amazing but was windy when we visited.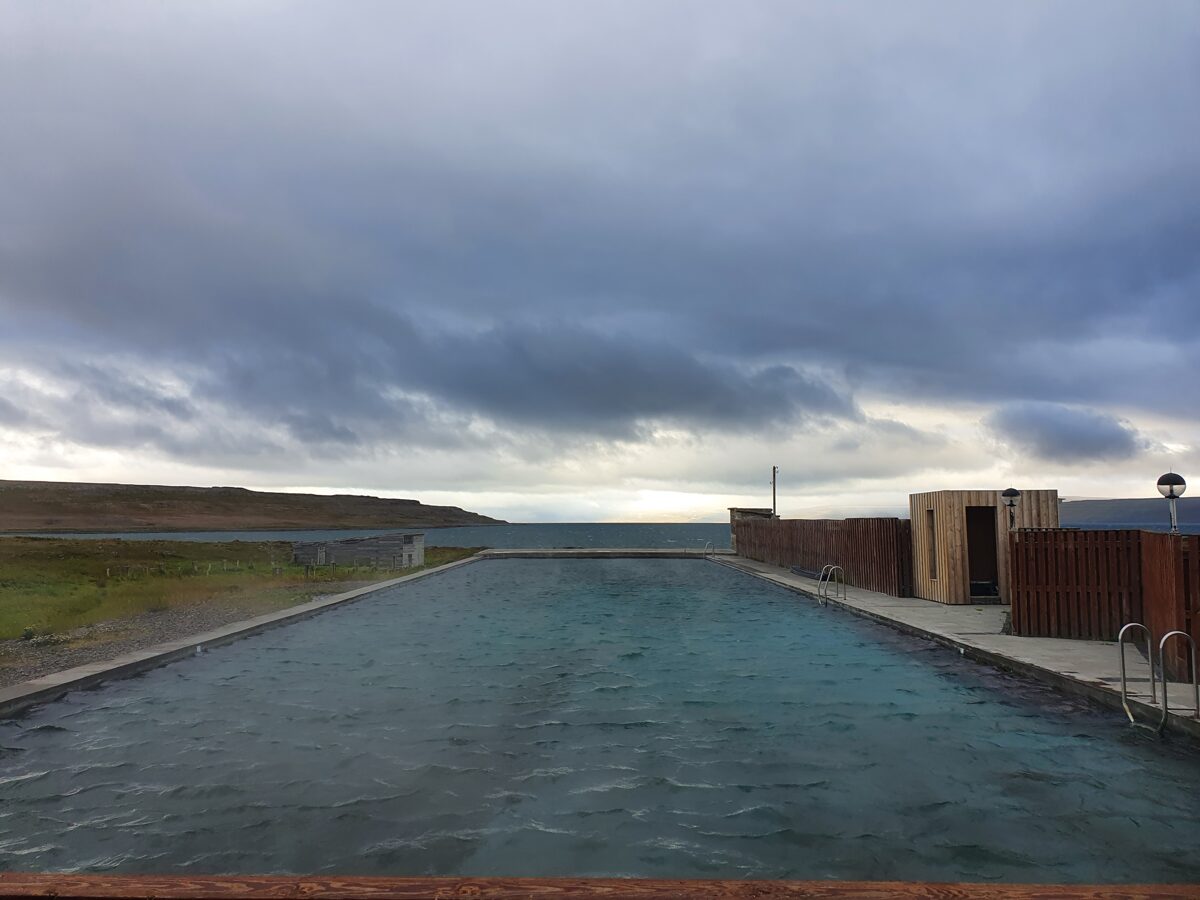 The Saltverk is just behind - a small wooden house. Check the opening times and you will get a quick tour with basic explanations how the salt is made. It's like a start up there, everyone wearing cool t-shirts and only foreign workers.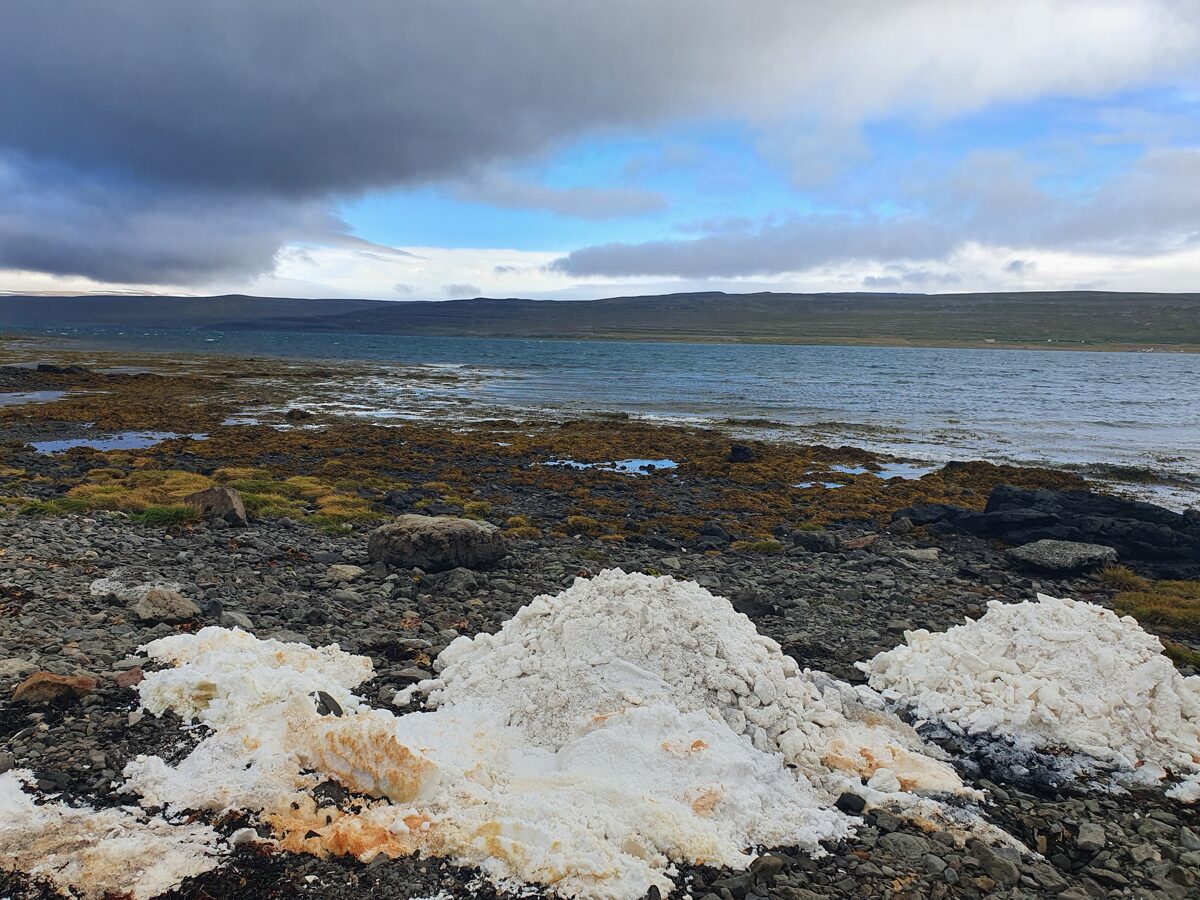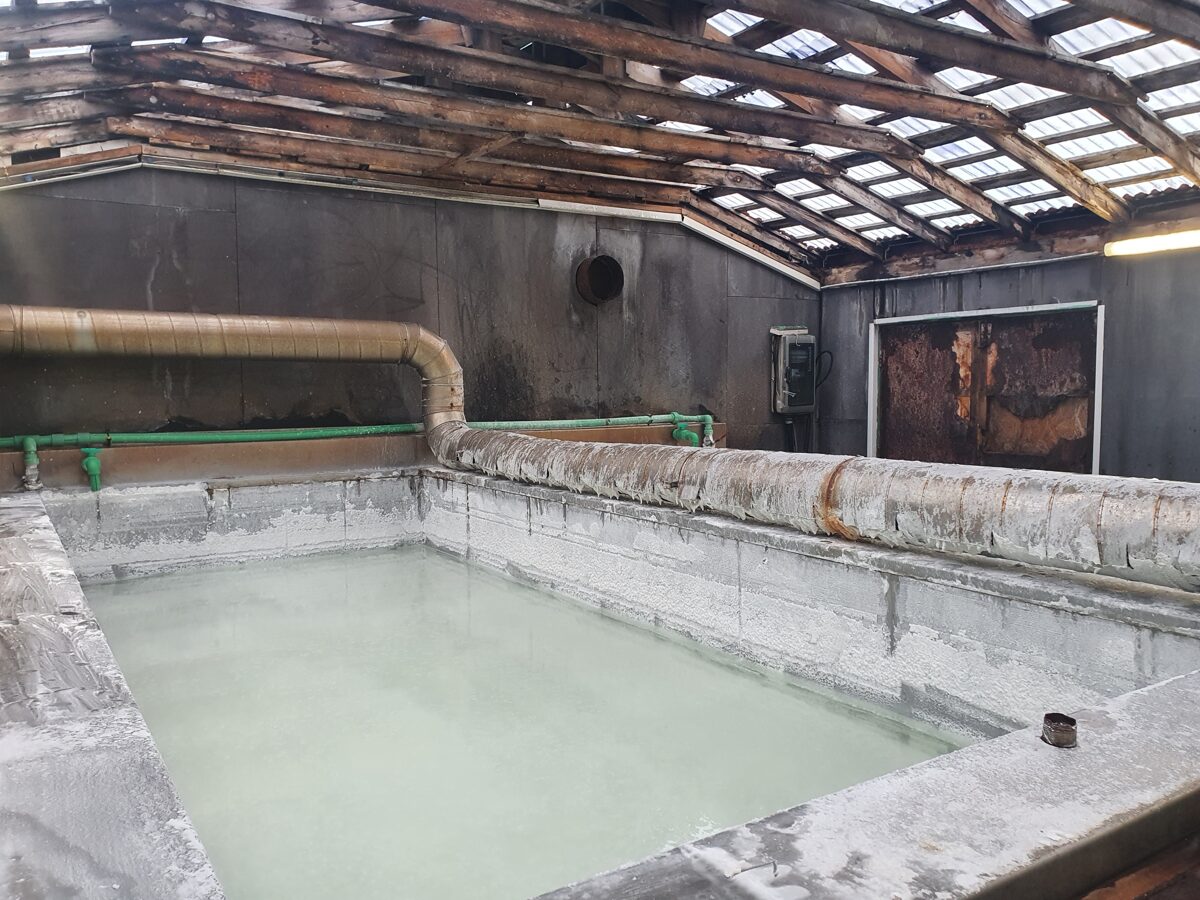 You can also buy some of the salts, I think the price is just a bit lower than in a regular shop.
It was interesting to hear the story how the right water mixture is made. And the scent of smoked salt... mmmm!
After salt it was time for waffles in Litlibaer! I would say that the waffles are nothing special but the rhubarb jam is definitely something to buy! If you don't have time to stop at the cafe, you can buy the jam at the parking - there is a box where you can leave some money and take a jar.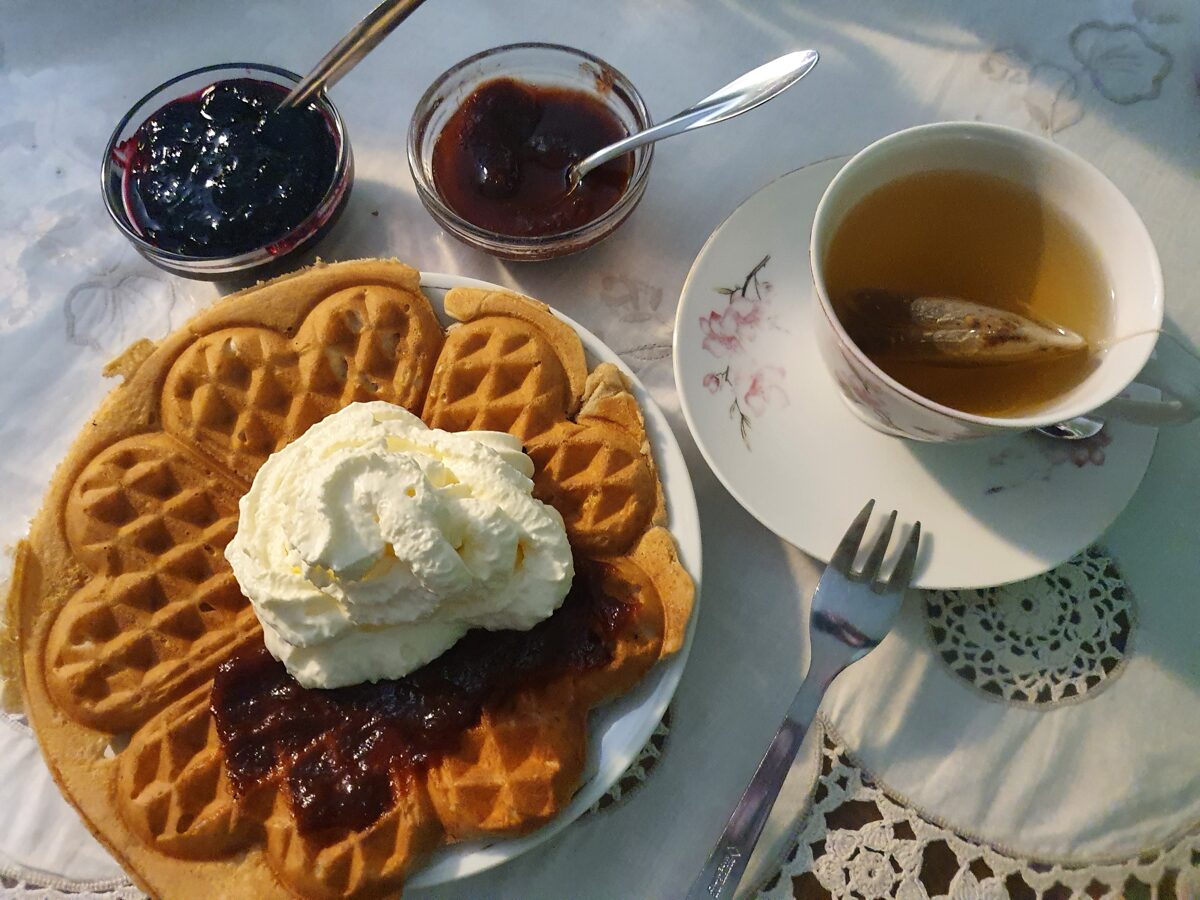 On our way we noticed a waterfall - Lambagil. It looked interesting enough so we decided to stop. And it was a great decision. First of all, the area was really beautiful with a lovely fjord.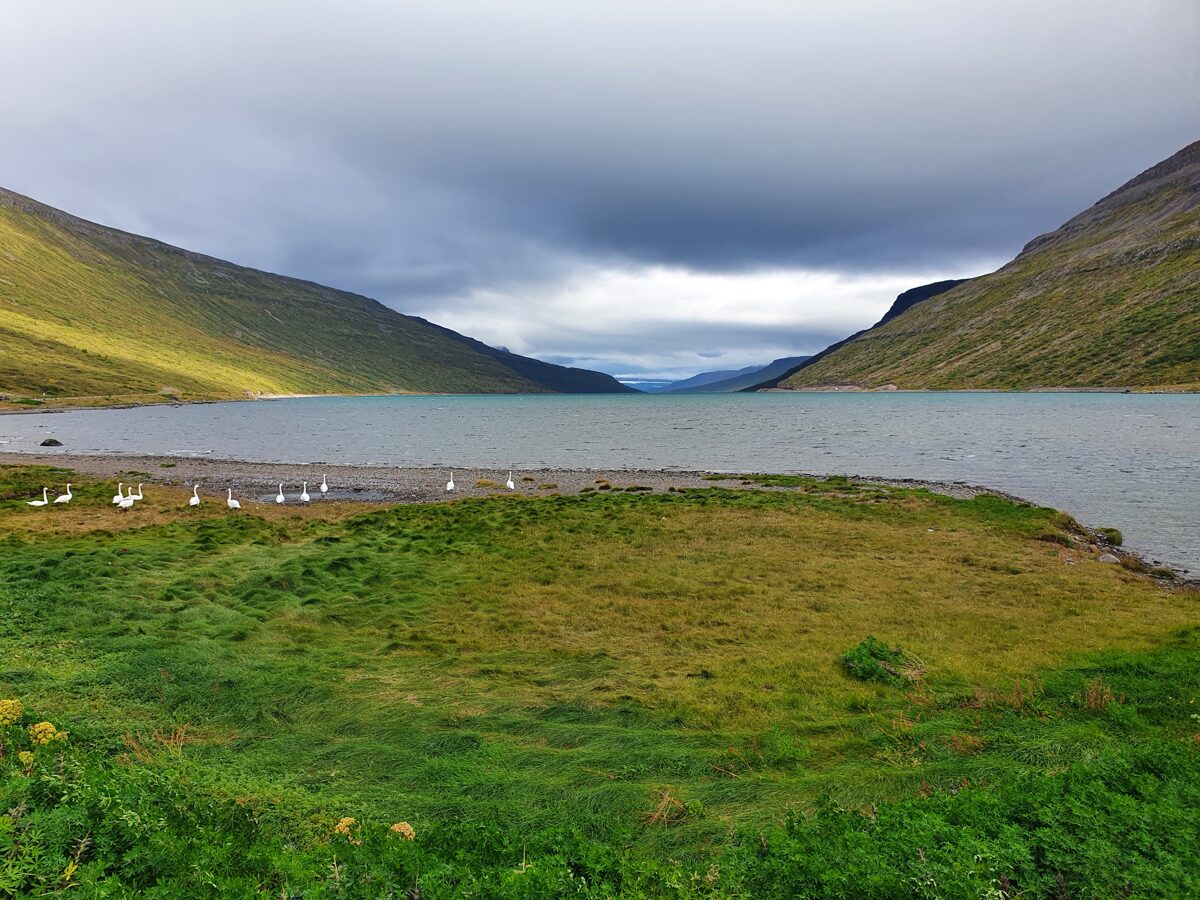 And there were loads of blue berries! So good!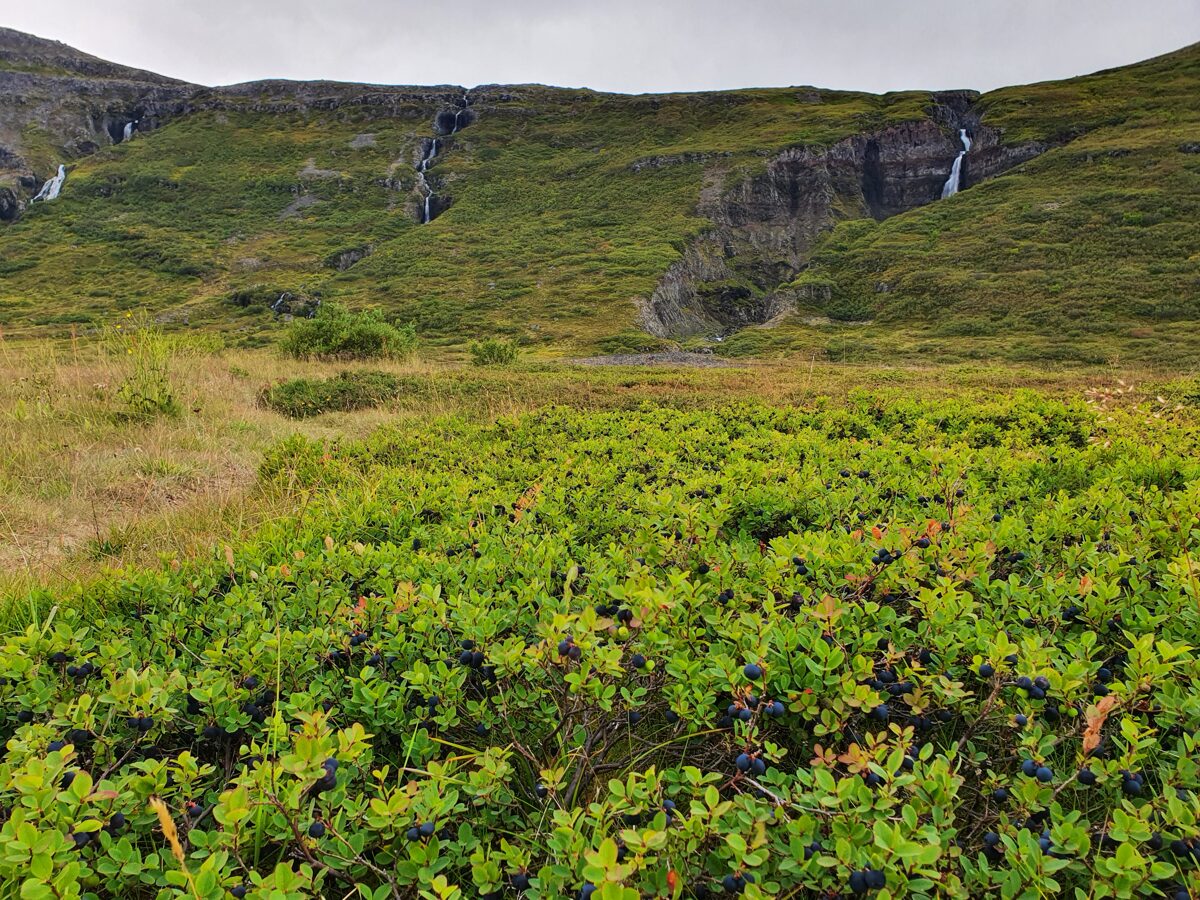 The hike to the waterfall was not long but the last part was quite tricky. A very narrow passage and slippery. Better to have walking sticks to be sure! If you are scared of heights or not in a good shape, then this hike is not a good idea.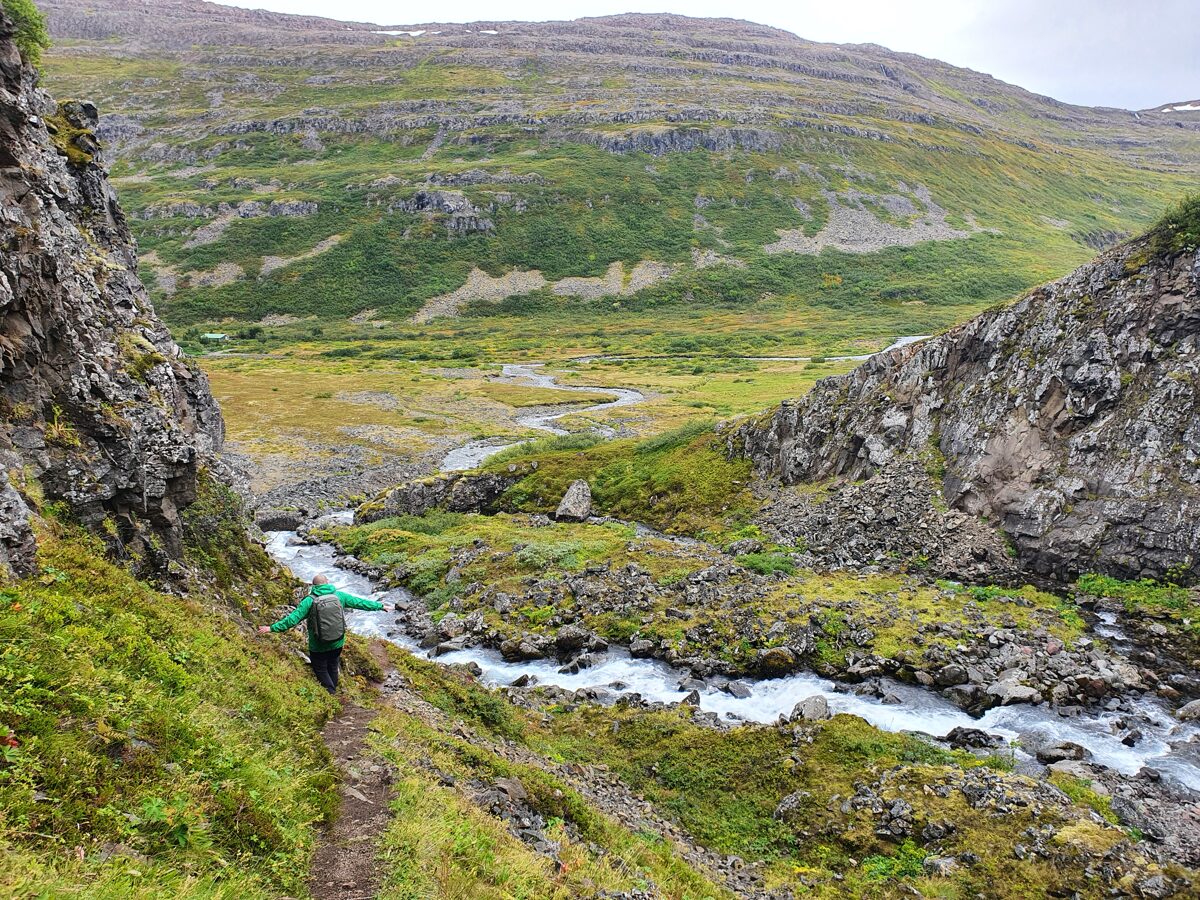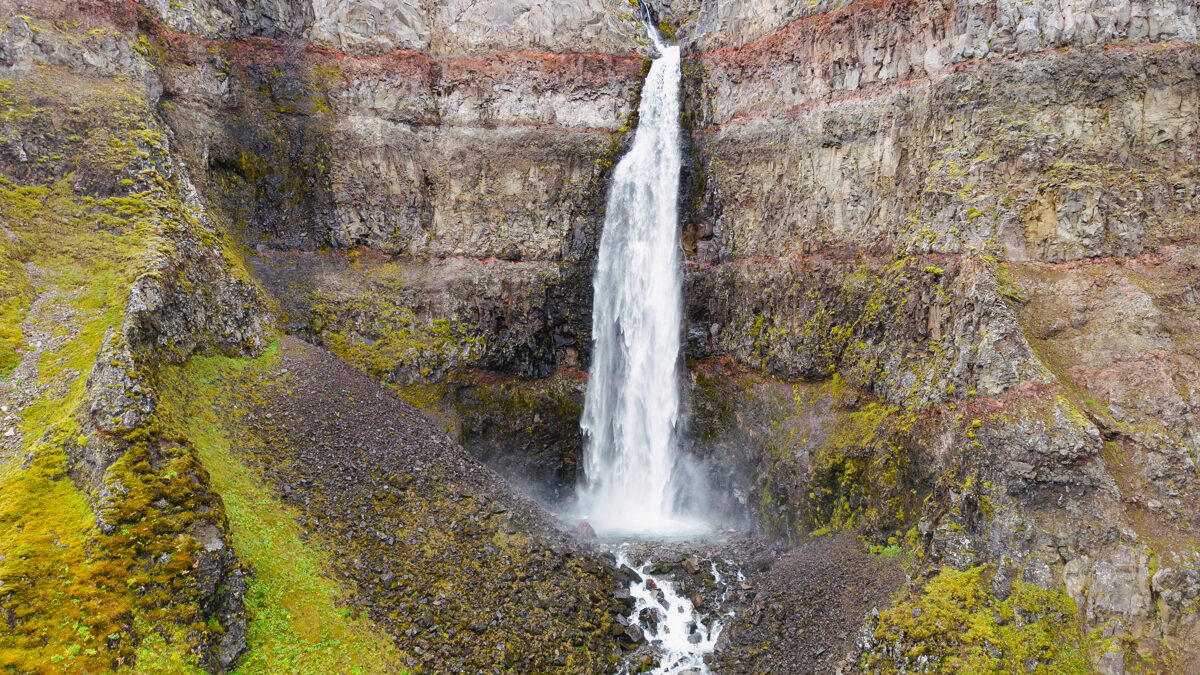 There are many beautiful lookout points in Westfjords. And each time the colours are different as the weather fluctuates.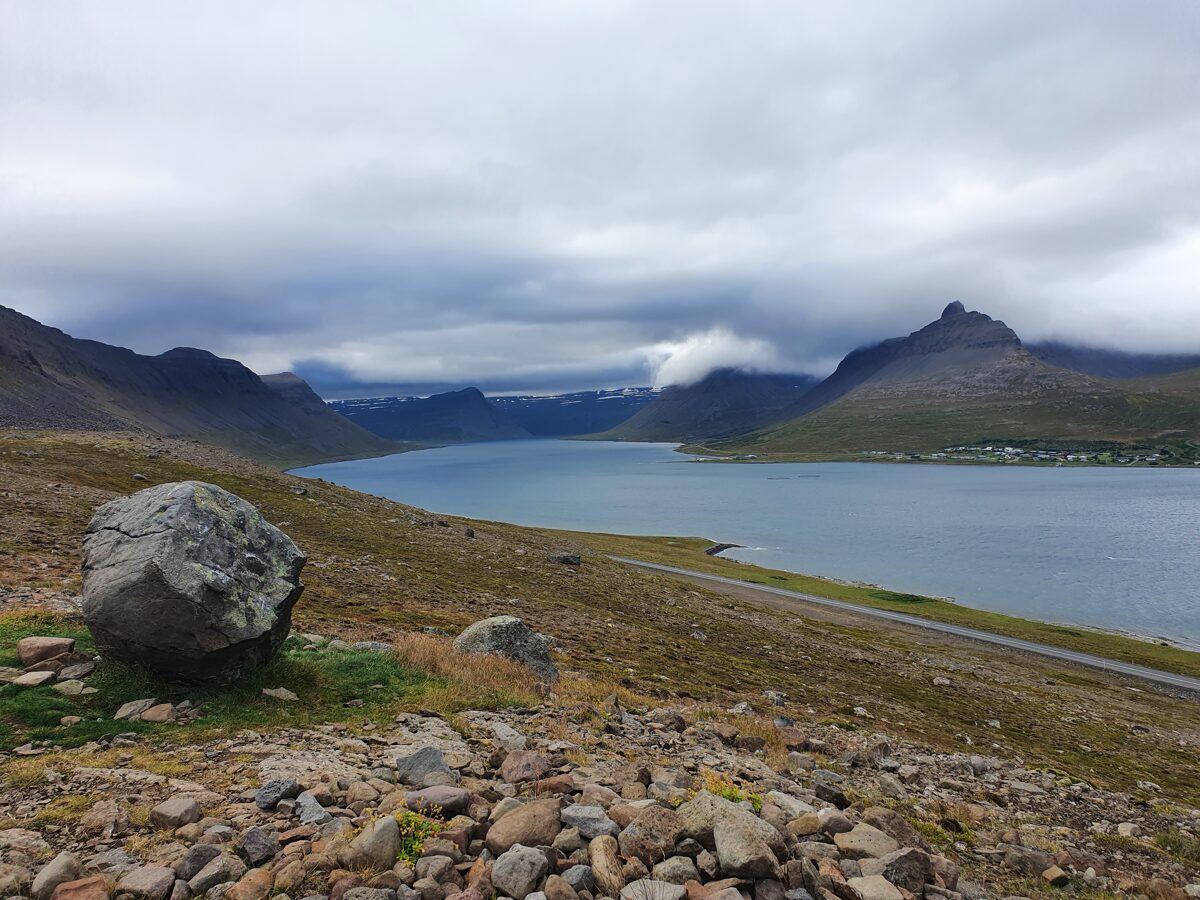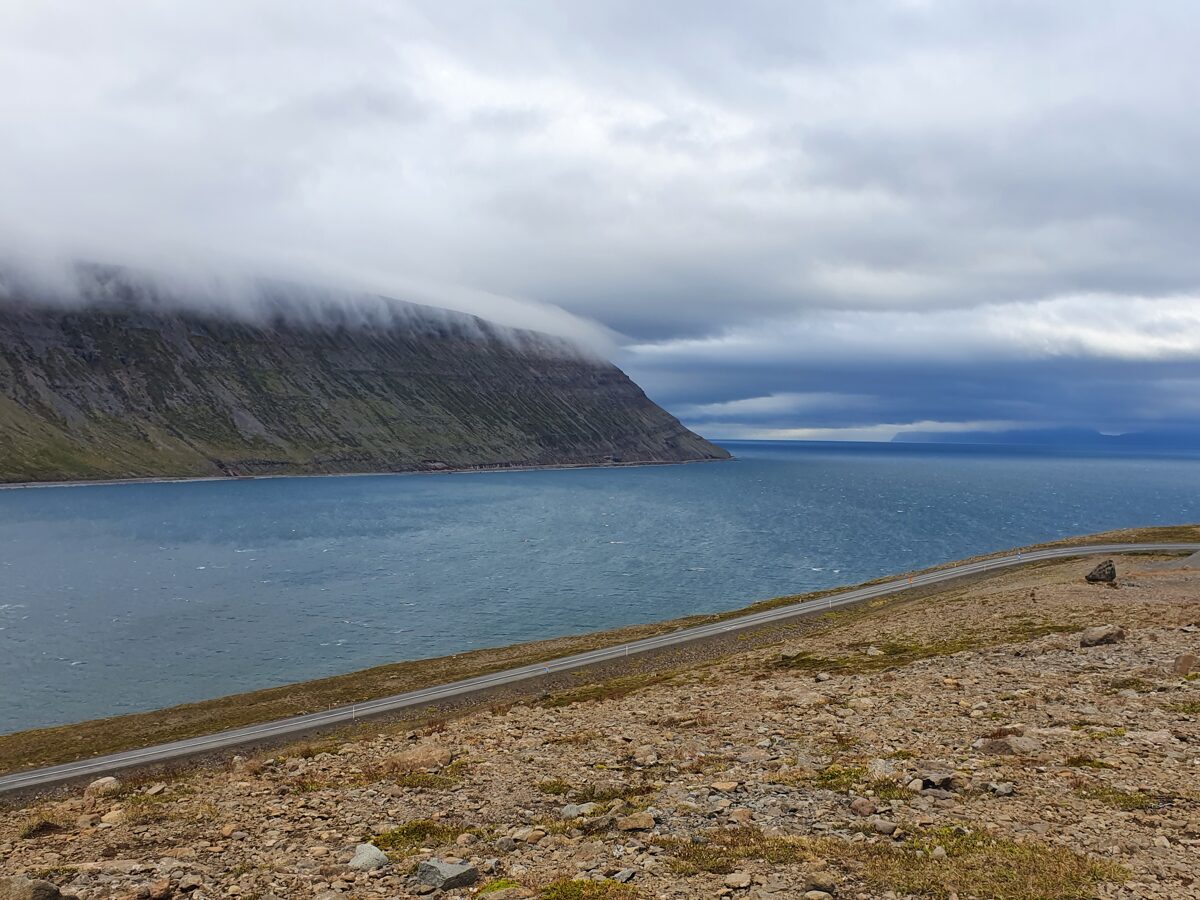 After some drive we finally arrived at Isafjordur - the capital of Westfjords.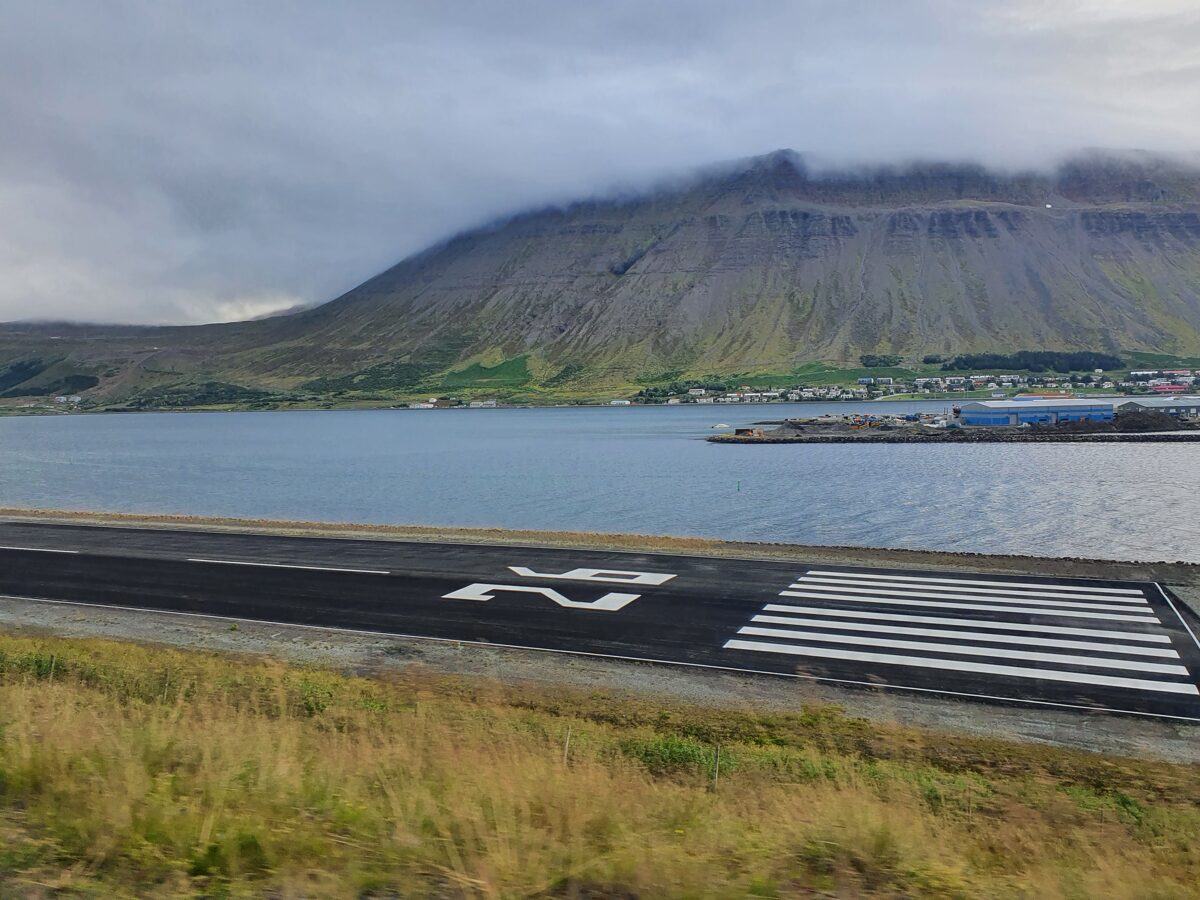 What an impressive airport! I can imagine that arrival by plane can be very impressive! The city itself felt really small but after all the fjords and lonely small villages it felt vibrant.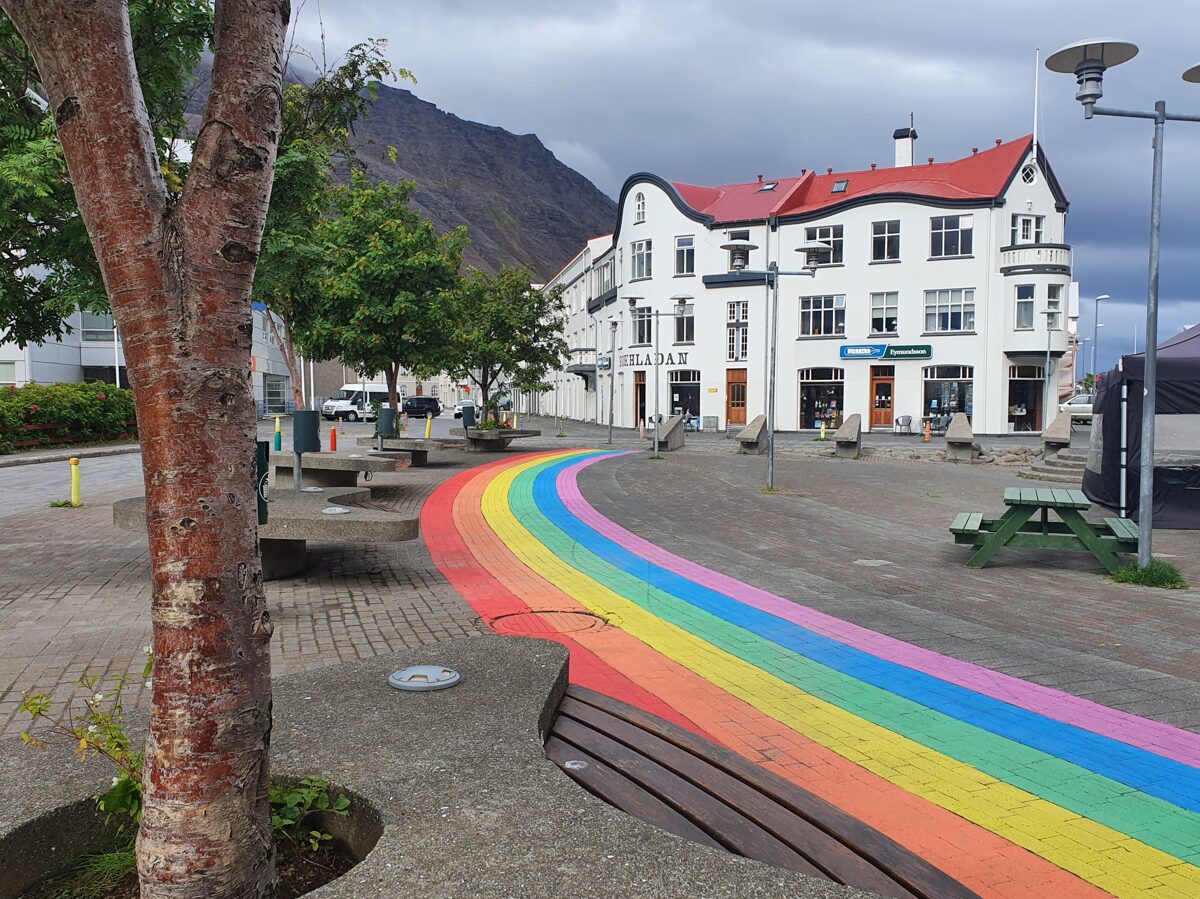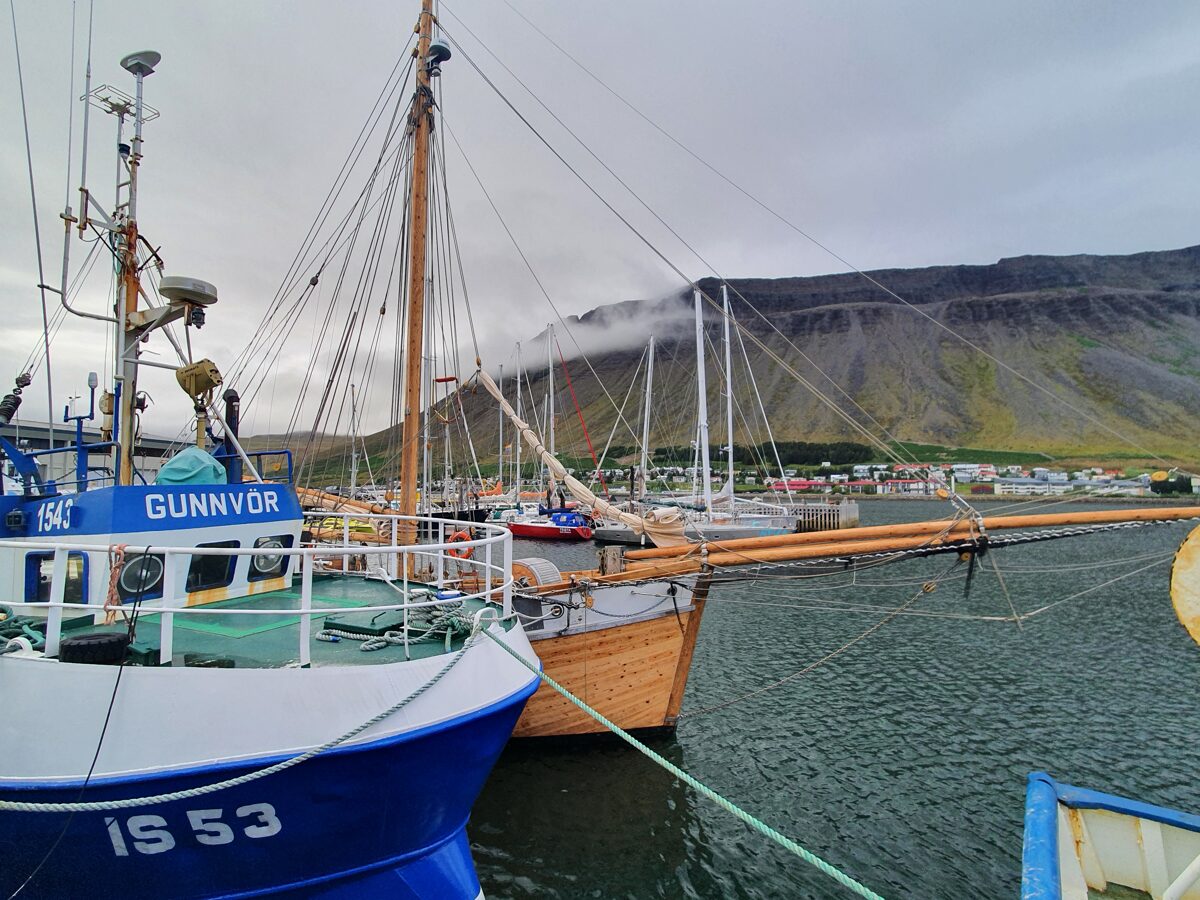 I can just imagine how it is there during winter...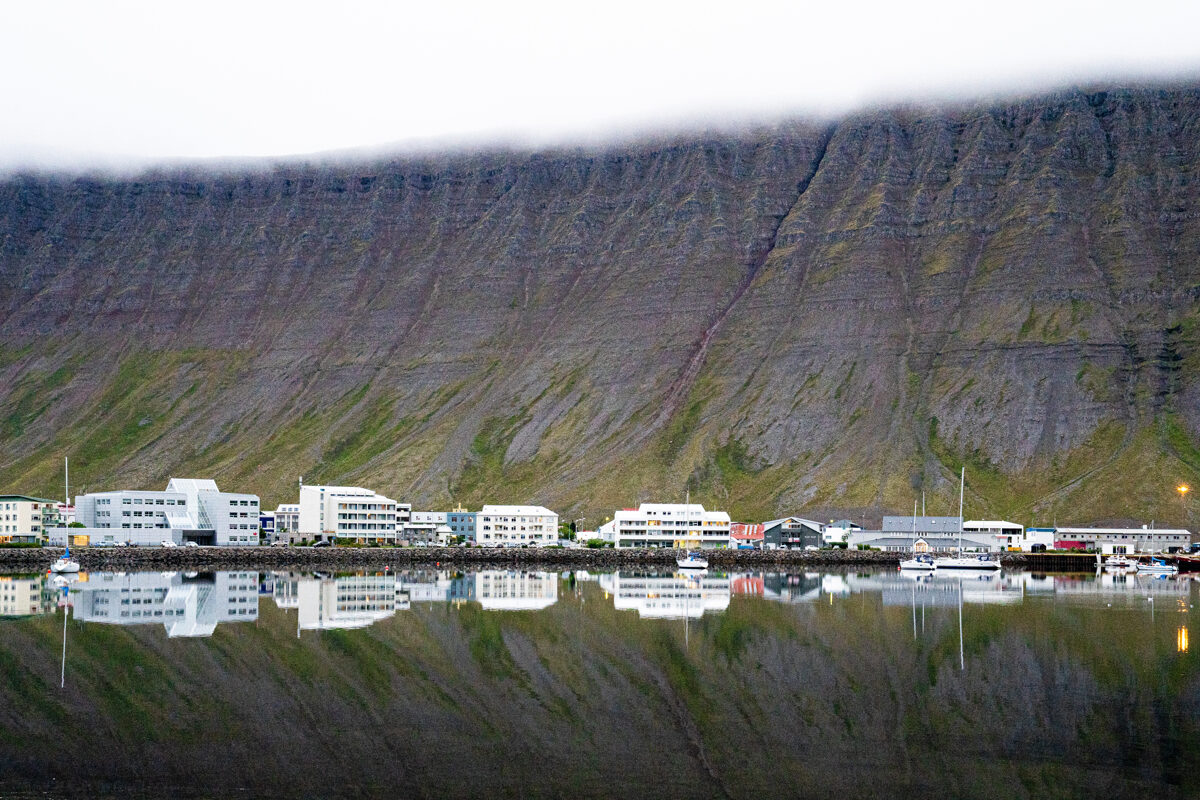 After a great lunch at Husid, we decided to check out the Bolafjall - a brand new viewing platform. It was cloudy so we were not sure we would see anything but we wanted to give it a try. The views on the way were wow wow wow.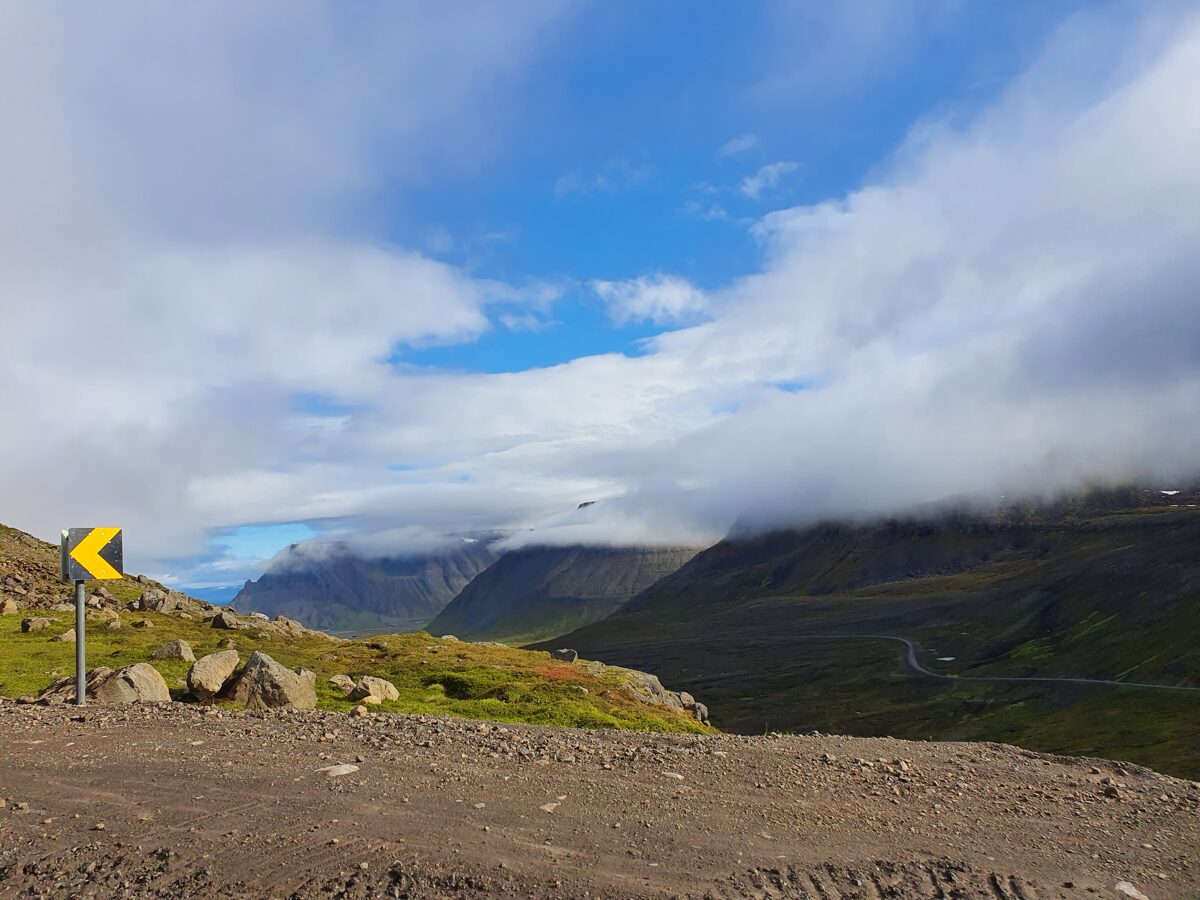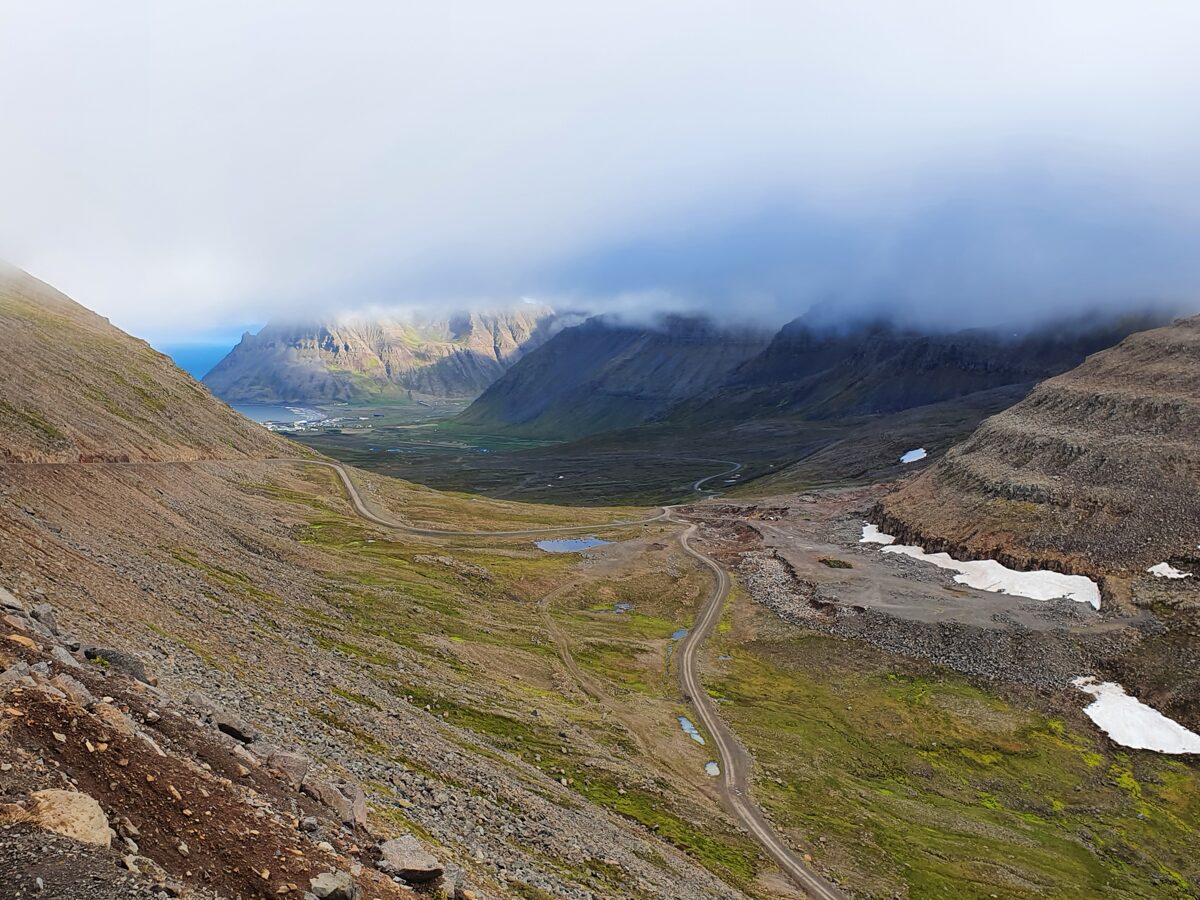 But at the top less great :)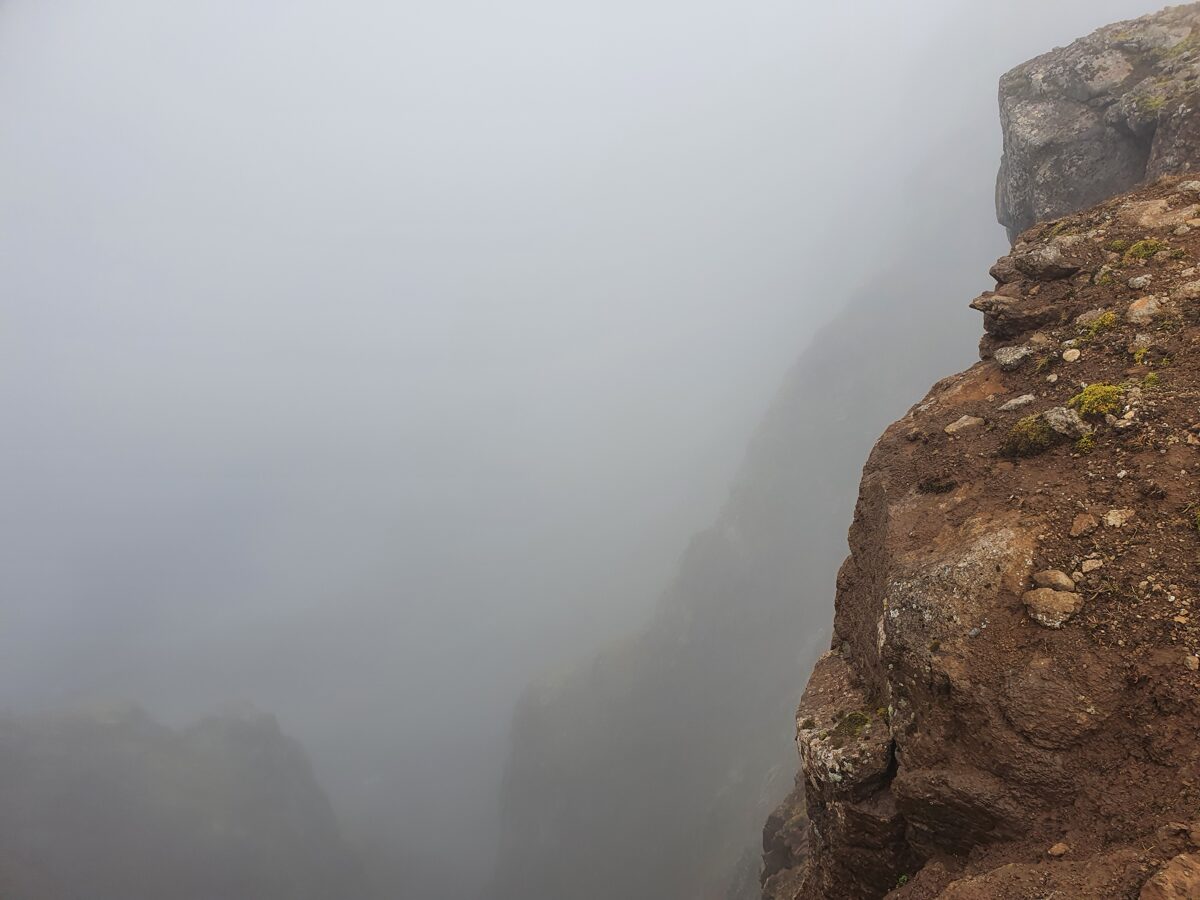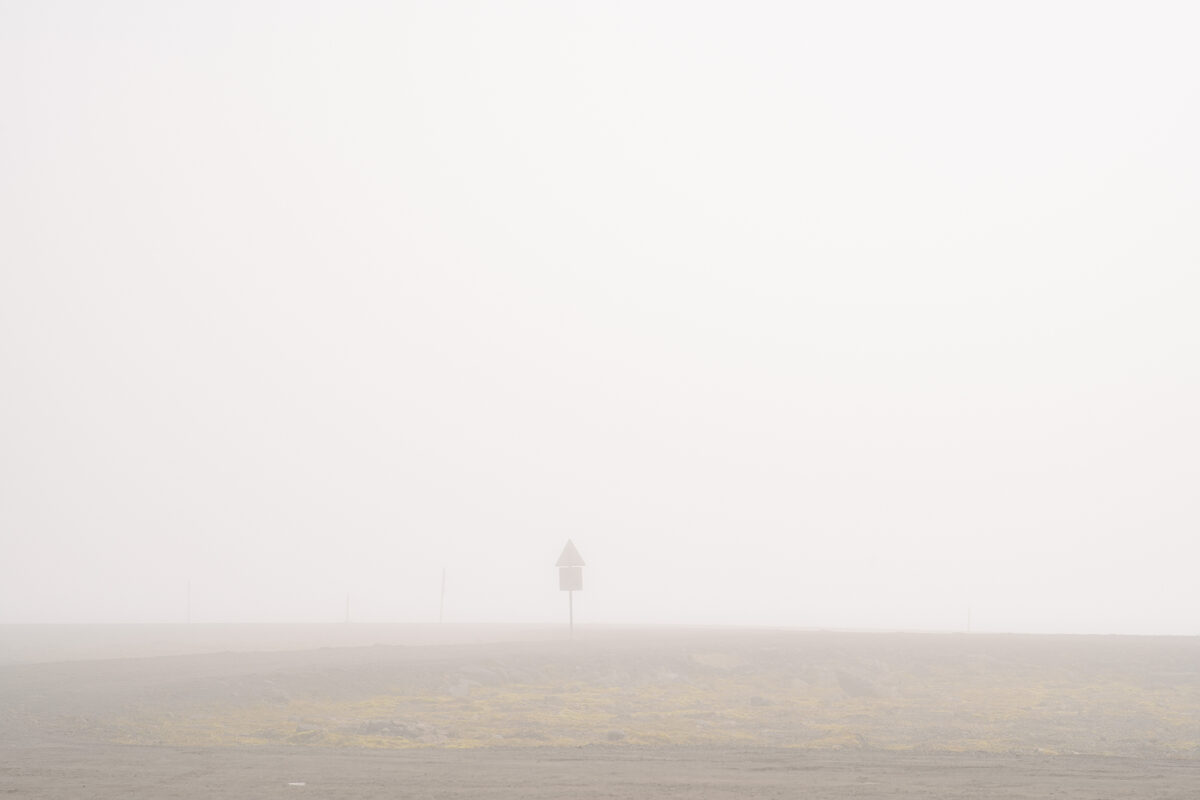 And no, it did not clear up that day, the clouds were just sitting there forever...
So what do you do when you cannot visit what you want? Well, you sit in a hot tub! And with a view, it's not so bad, huh?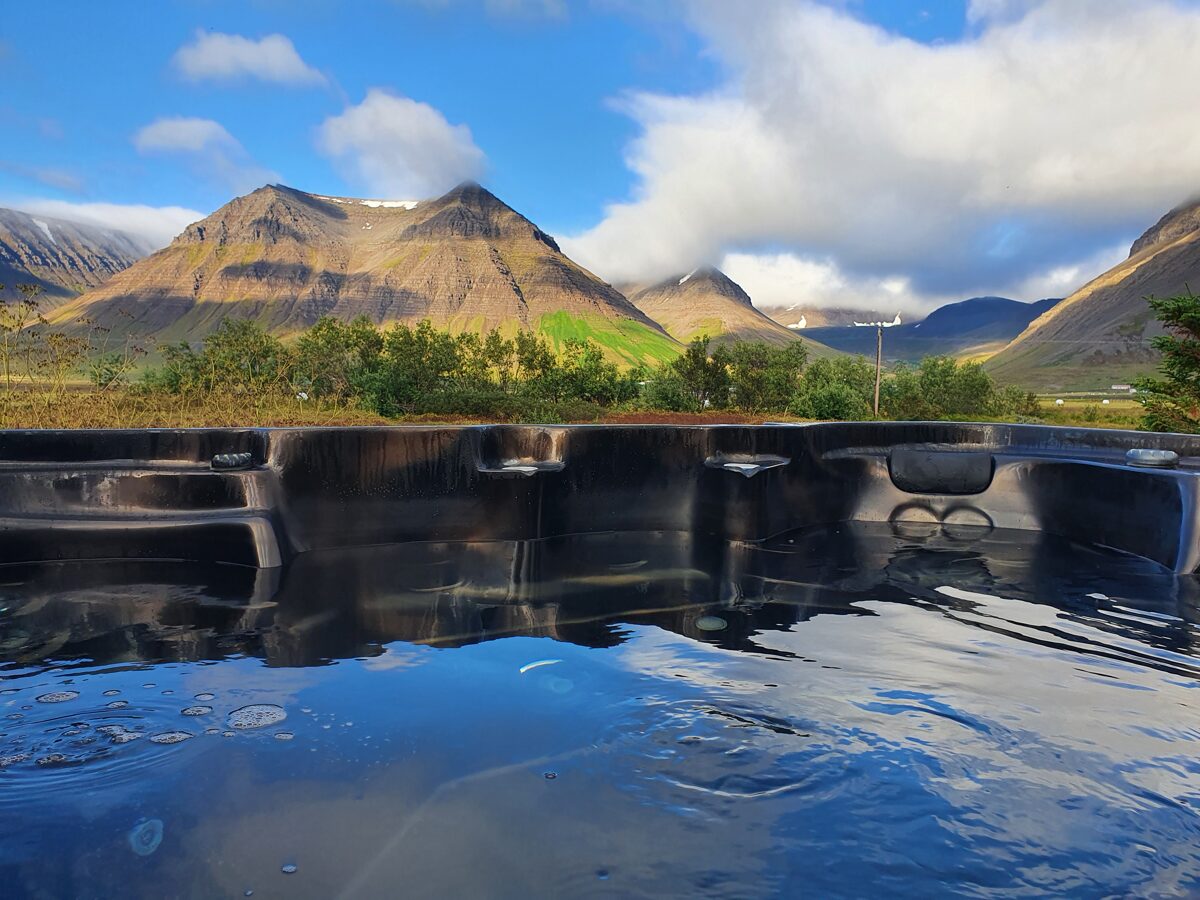 The next day we had the mighty Dynjandi on the list. The waterfalls don't stop surprising me - when you think you have seen everything, another surprise awaits you.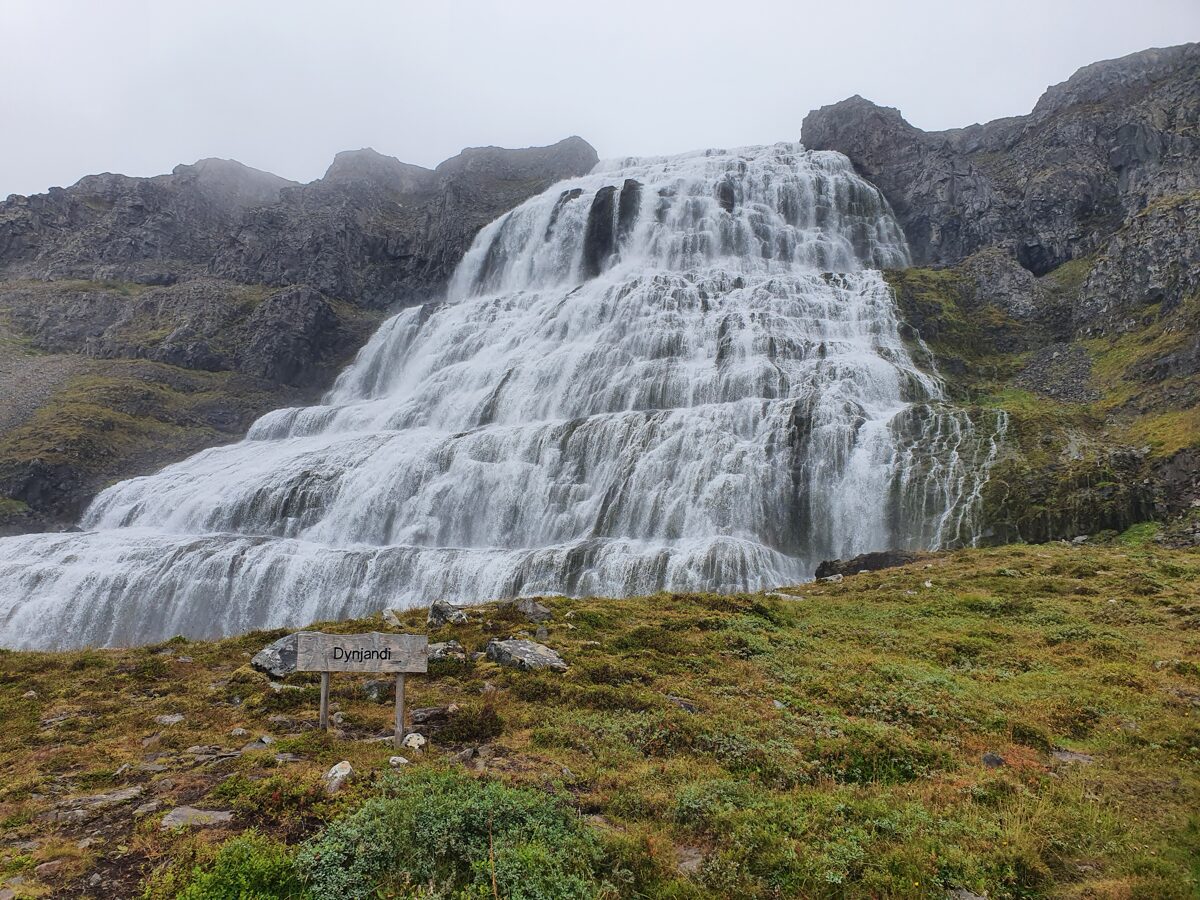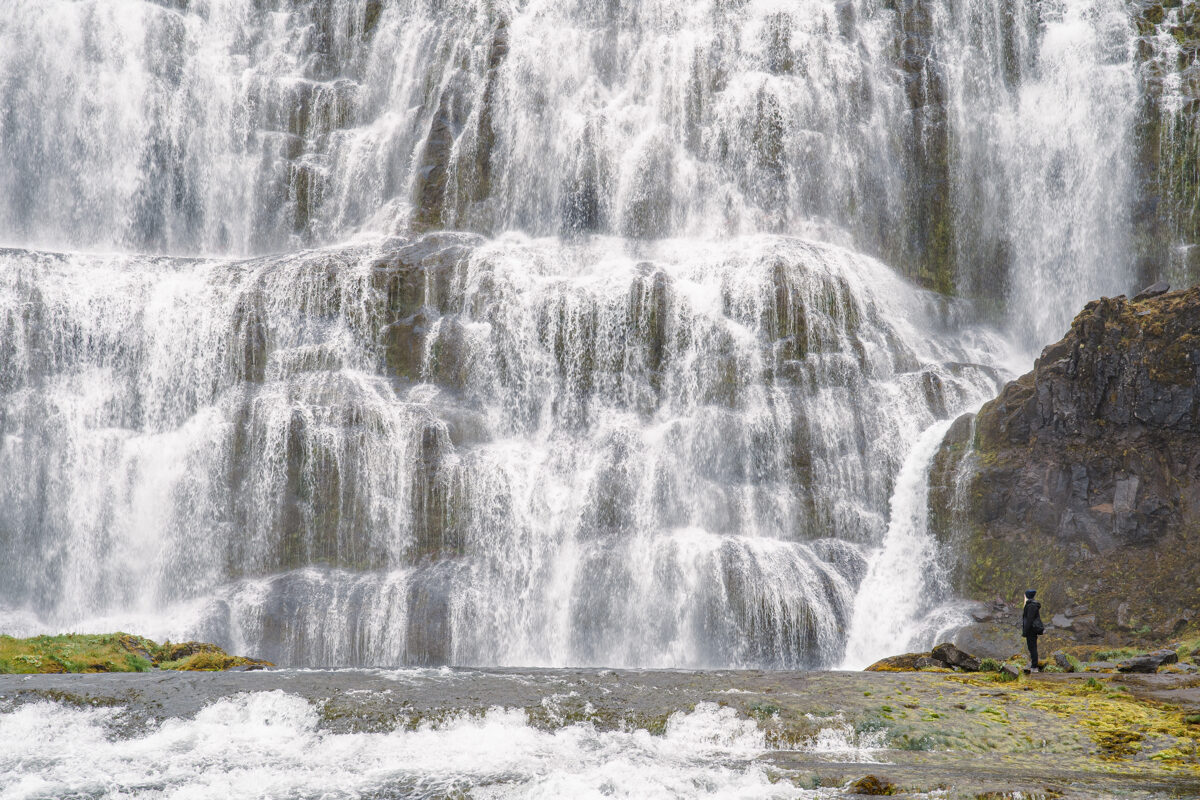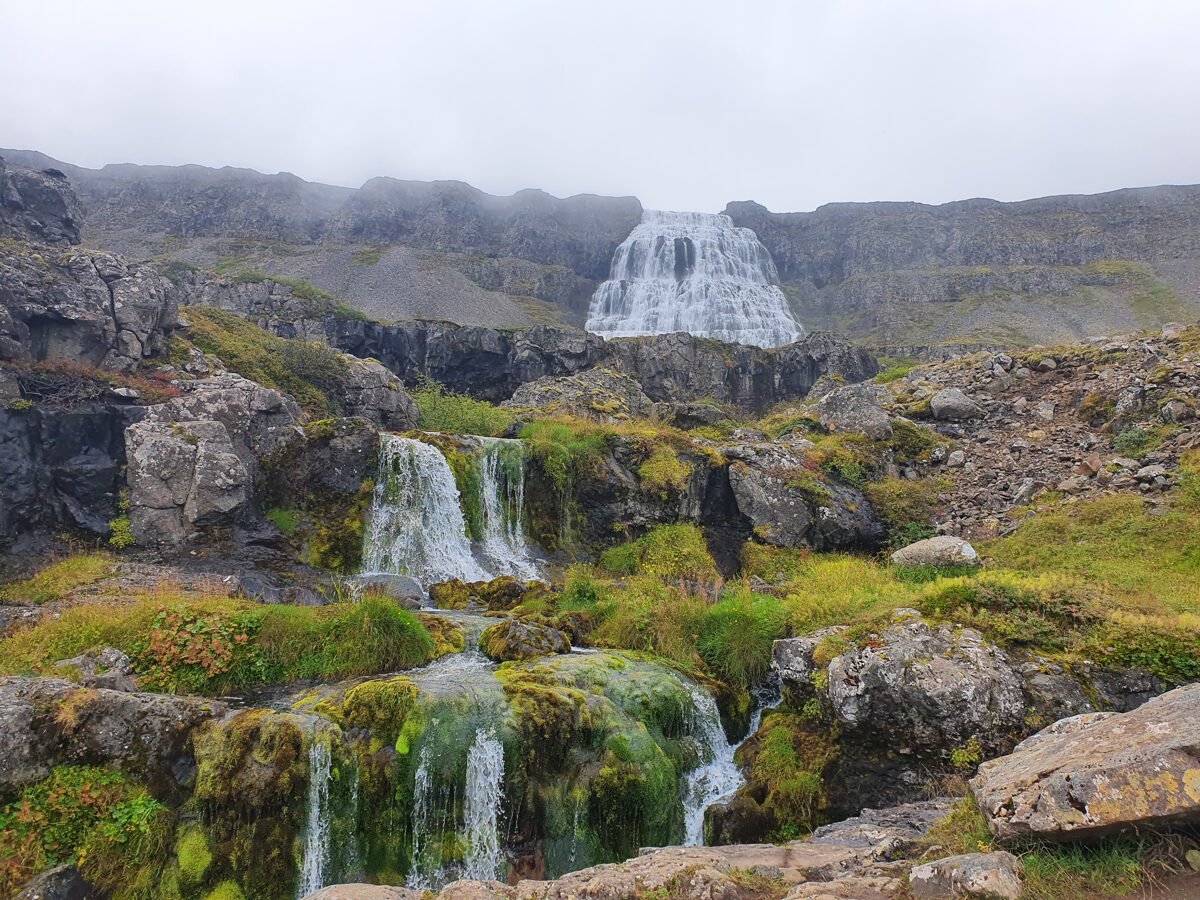 At the moment we arrived at the parking there were already few cars (to our surprise) as everywhere else in Westfjords we were mostly on our own. We were lucky to enjoy the view at the top alone for a few minutes. It was such a site with the thundering waterfall and a view on a fjord. When we wanted to go back suddenly we noticed that crowds were crawling (literally!) up the path. The path can be slippery without proper shoes and one needs to be fit to go up easily without effort. Suddenly there were so many people trying to get on the path, pushing each other, falling and sliding... I had a feeling it was a walking dead episode...! Where did these people come from? Well, from three busses that had arrived from a cruise... OMG... all those old people were totally not prepared for the walk up! So for a while Dynjandi had become a Disneyland...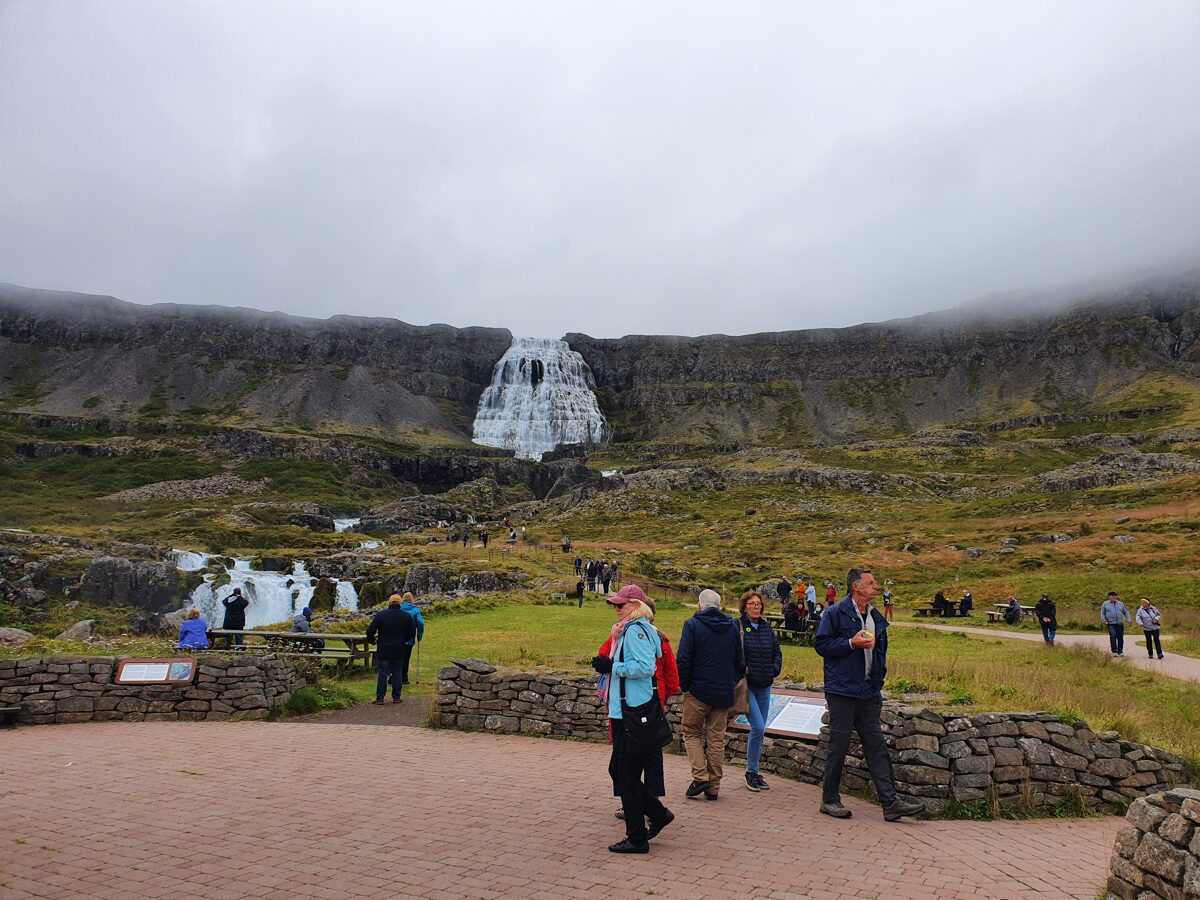 We left very quickly and hoped to avoid all those crowds during the day. The day was cloudy and we decided to move slowly to our next point. Most of the drive was in clouds and no views at all. It was a long drive and a fjord after fjord... never ending but so beautiful.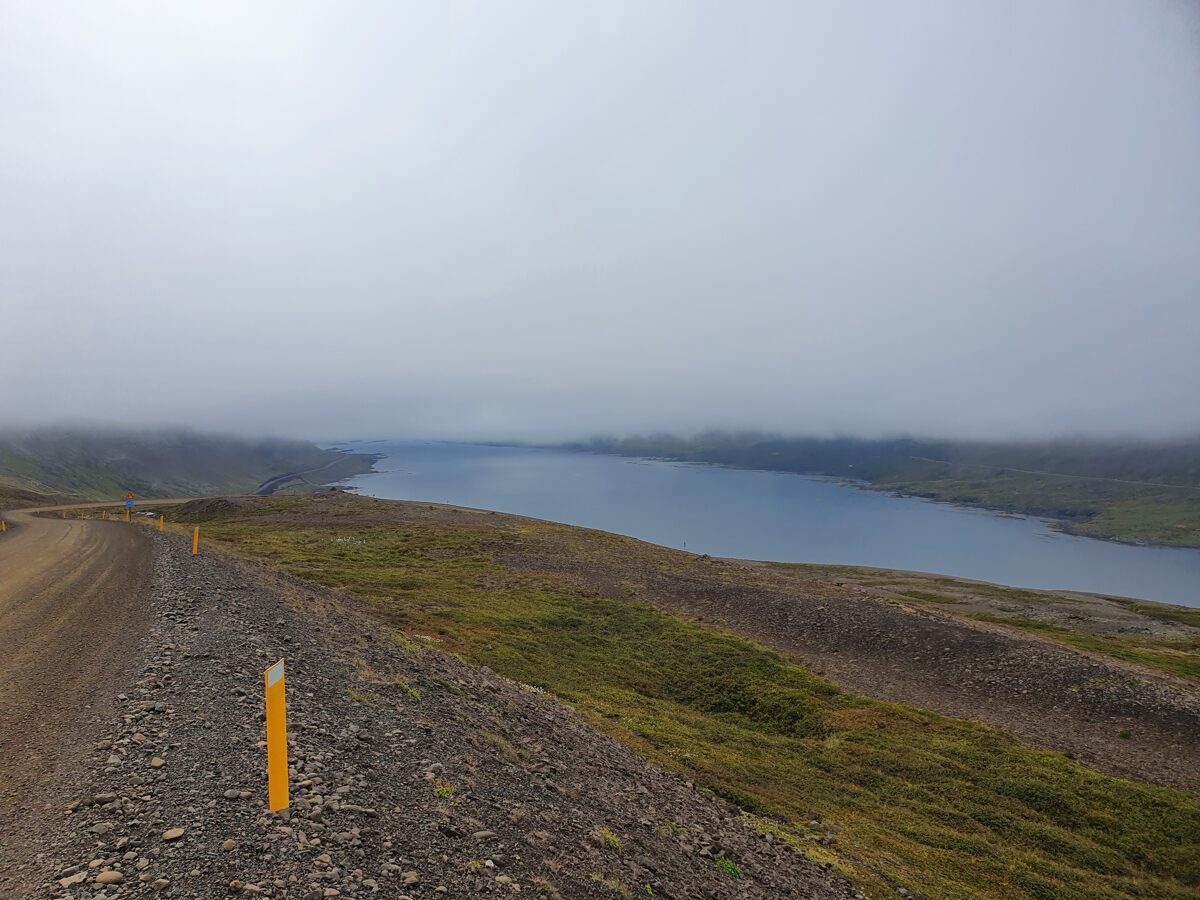 Time to time we would meet some sheep on the road. Apparently sheep are responsible for most of the car accidents in Iceland! It was already the time of réttir - sheep gathering from mountains to the farm. It's always interesting to see how with different methods farmers bring their sheep back to do the counting. Some clearly still prefer to chill out on a beach...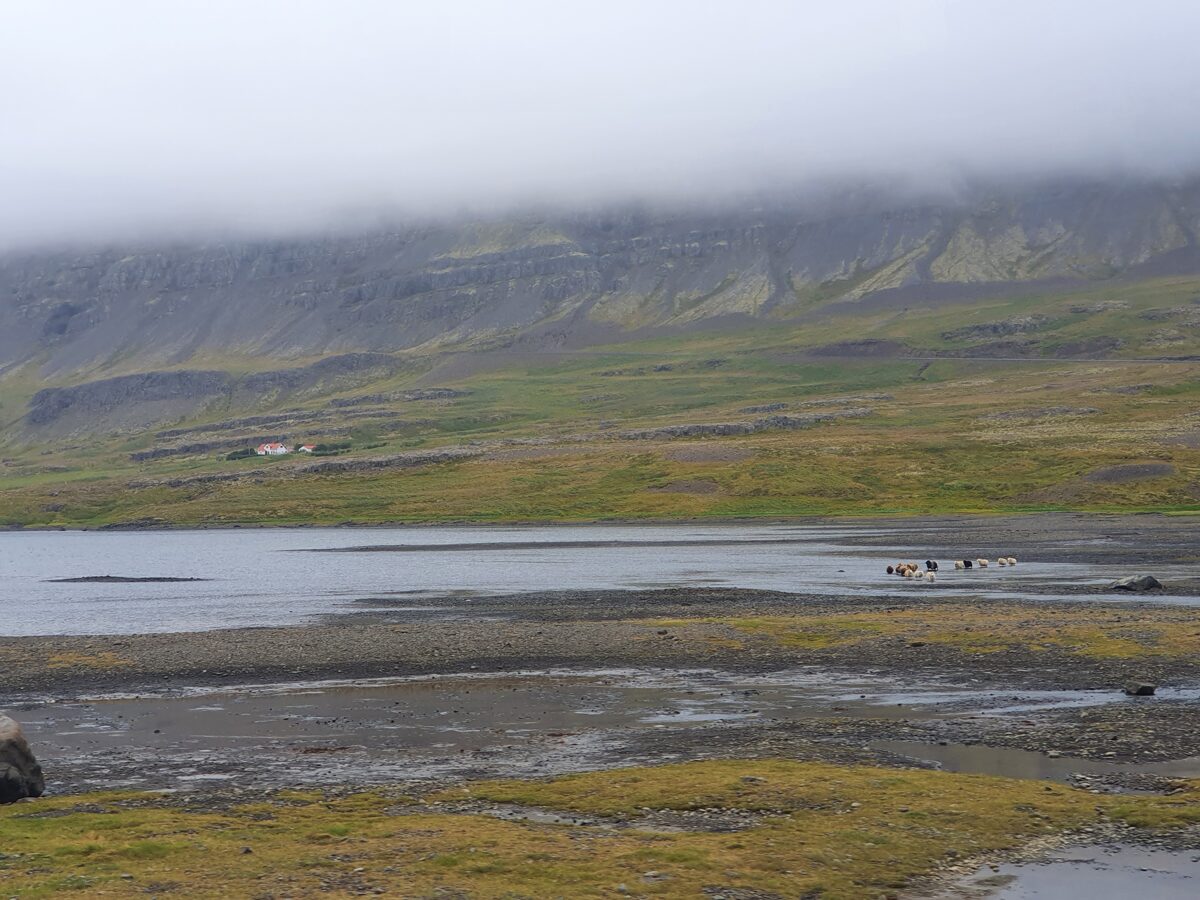 Along the coast we noticed really interesting formations of small islands. Not sure if they have any name but what a beautiful sight!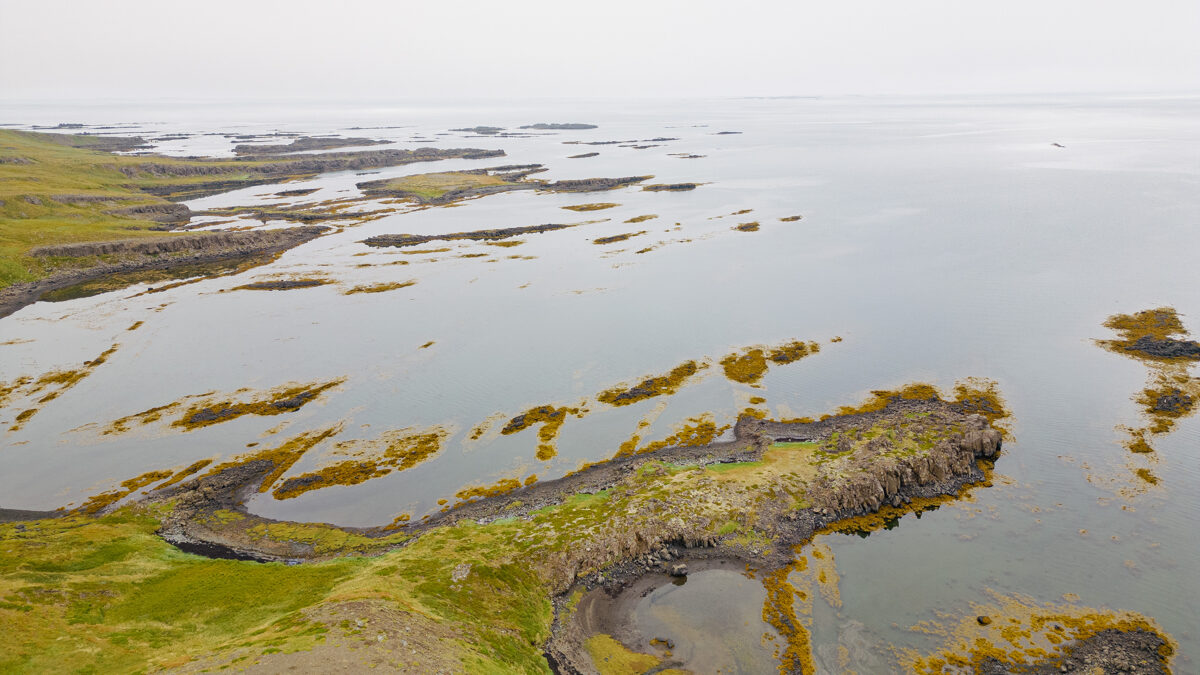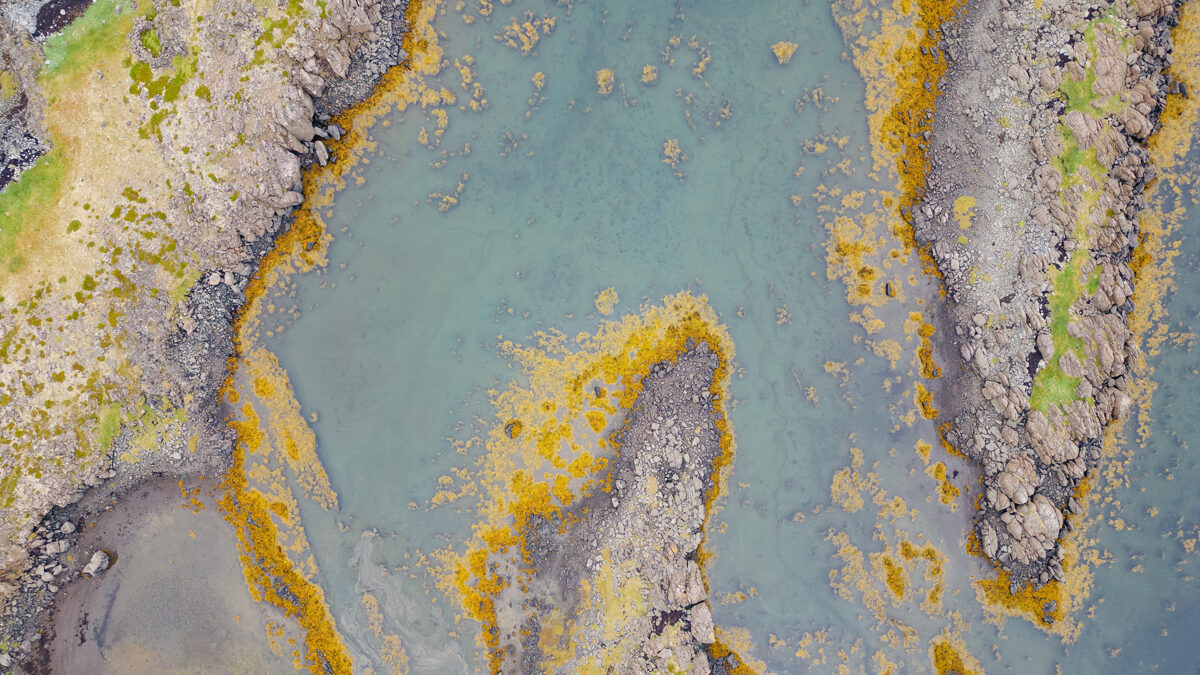 The weather was not amazing again and we were happy to enjoy another hot tub.
The next day we woke up with a beautiful day, everything that was gloomy yesterday suddenly was bright and beautiful!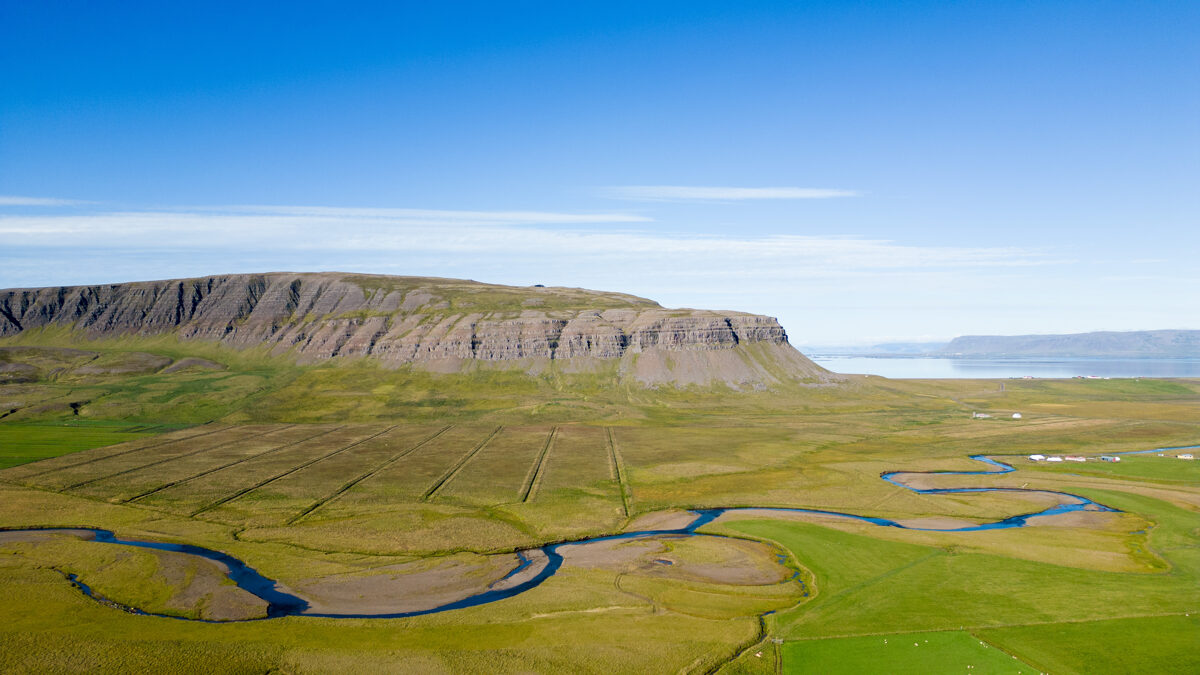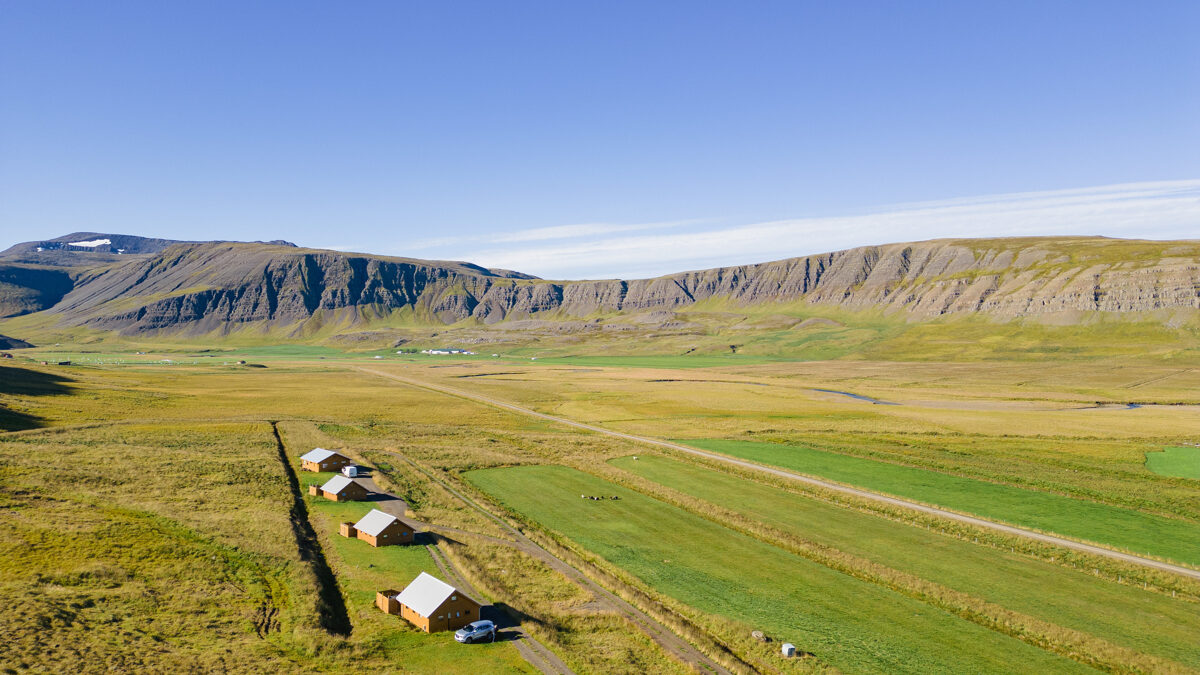 With such a beautiful morning there was a chance for a great cloudless night for the northern lights! But where would be the biggest chance to see them? After a careful studying of wind and cloud maps we decided to head out of Westfjords and go in the direction of north.
When the weather is great, everything is beautiful!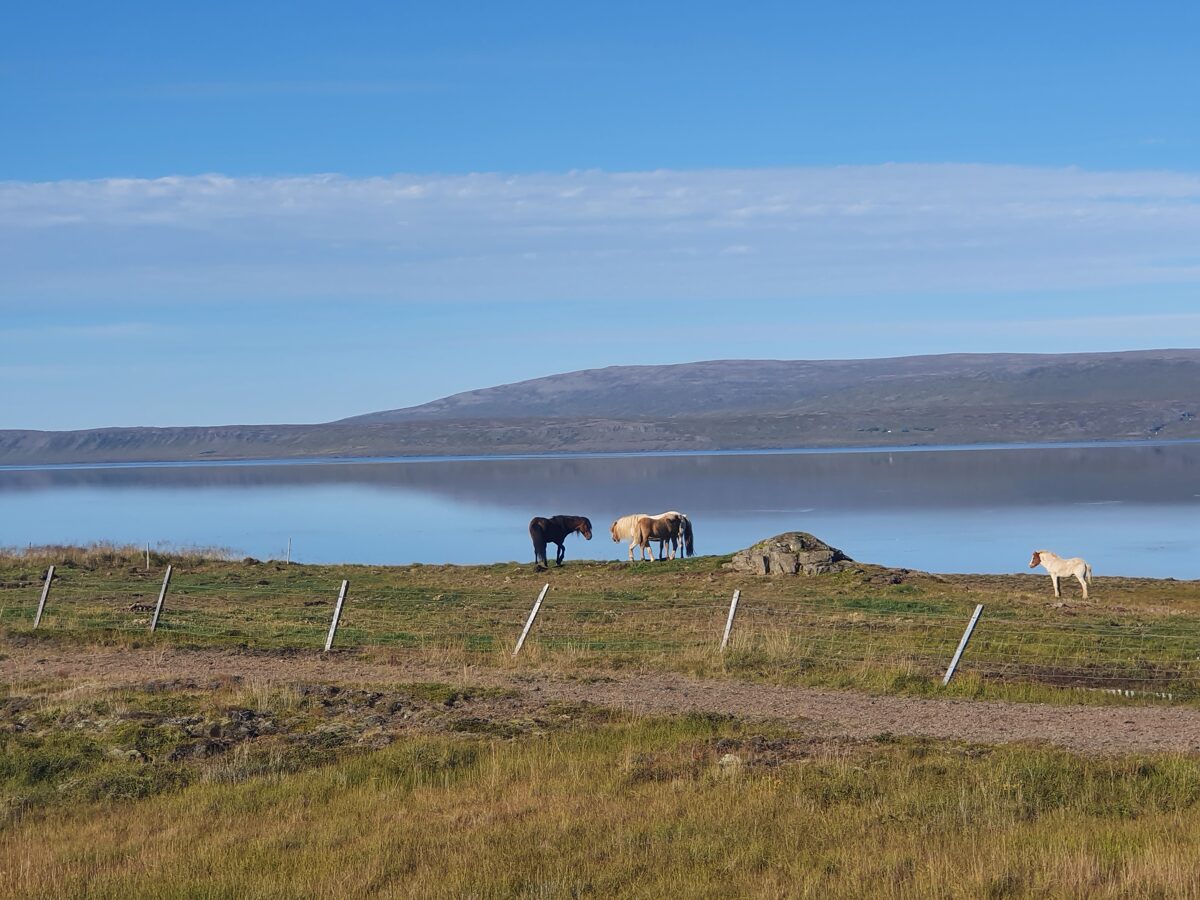 We went again to Hvammstangi, we had seen it only during a snow storm in February and wanted to see it without snow! Looked like a totally different place. The Kidka wool shop is a must in any weather and I can assure you will leave with something in your hands even if you don't knit :)
On the peninsula we wanted check out the look out point of seals. Yes, they were there! Enjoying the lovely weather like big roasted sausages! To see them well you need to have binoculars or a very powerful zoom. Otherwise you can communicate with other creatures :)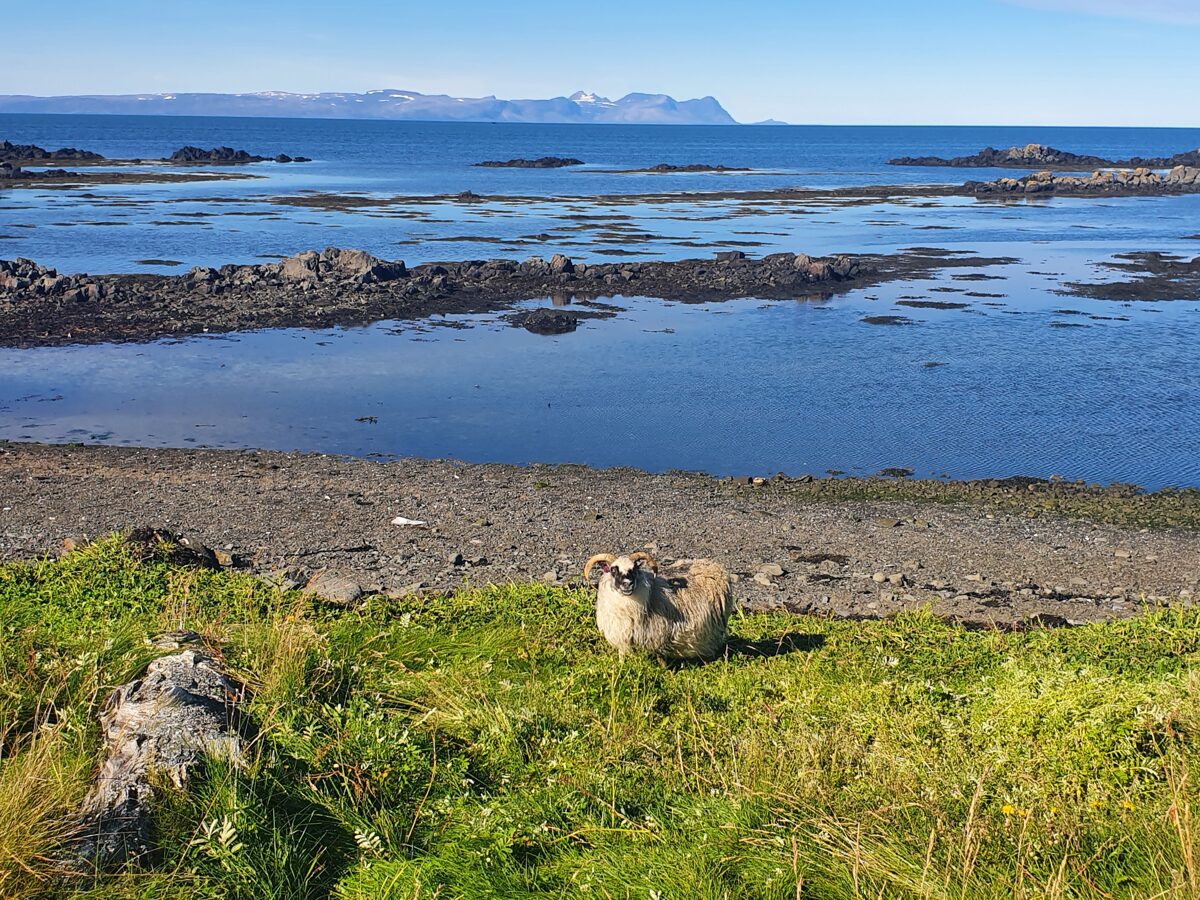 We continued further to the Hvitsekur cliff. Last time we were there everything was with ice but we were the only ones, this time - the parking was full! The views were very pretty, of course, seals were jumping and trying to communicate with many curious spectators. A total chill.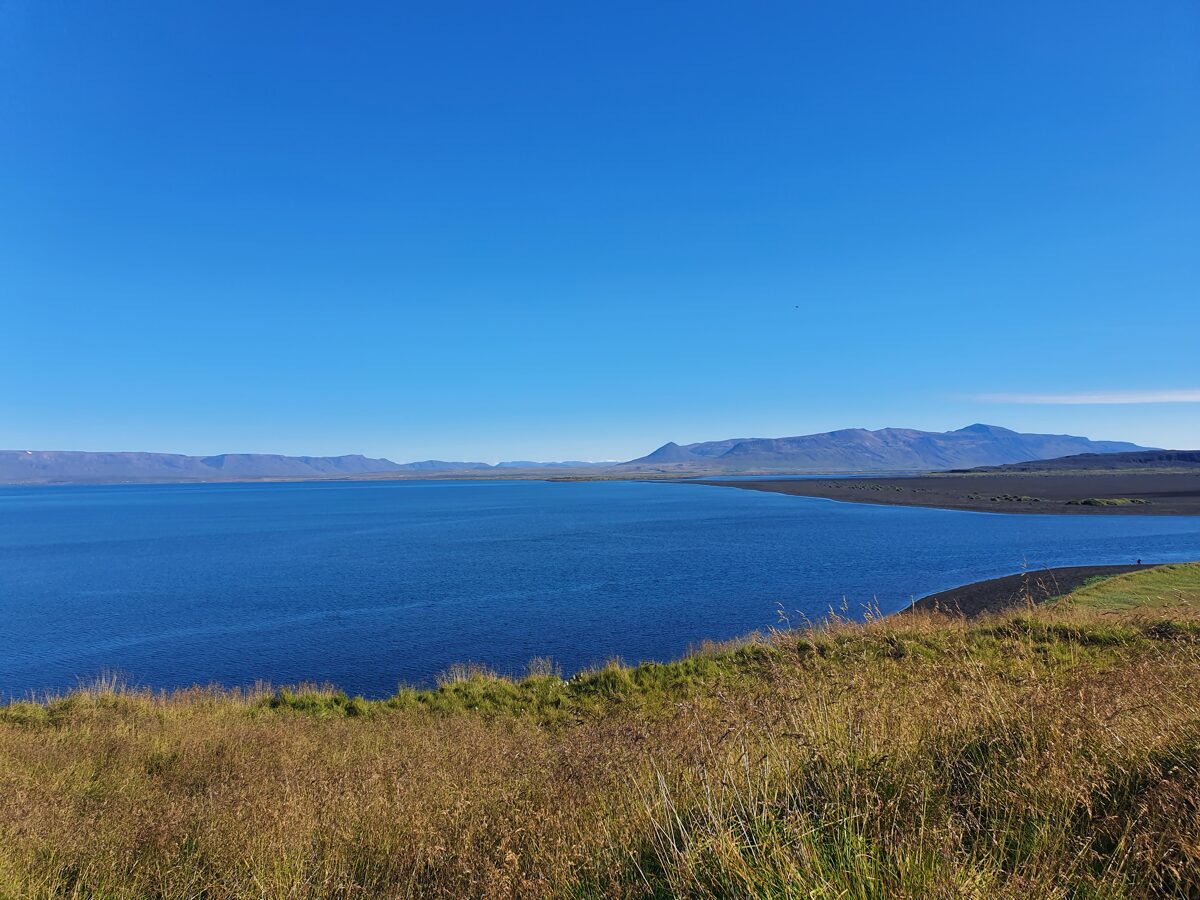 The road 711 was a total disaster - I think I had never seen so bad road in Iceland... So what was supposed to be a drive of 20 minutes turned out to be almost 1 hour... We even noticed a sign asking tourists to take pictures and post them on Instagram with the bad road as the local government is not doing anything to fix the road. We did not share any pic on Instagram but hei, if you are in the Icelandic government and you are reading this - please do something! It's indeed a shame.
Our almost last stay we had chosen very strategically - with almost 360 degrees view - so that if there are northern lights, we can enjoy them fully! It was a geomagnetic storm so our hopes were very high! But before that - yap, a hot tub!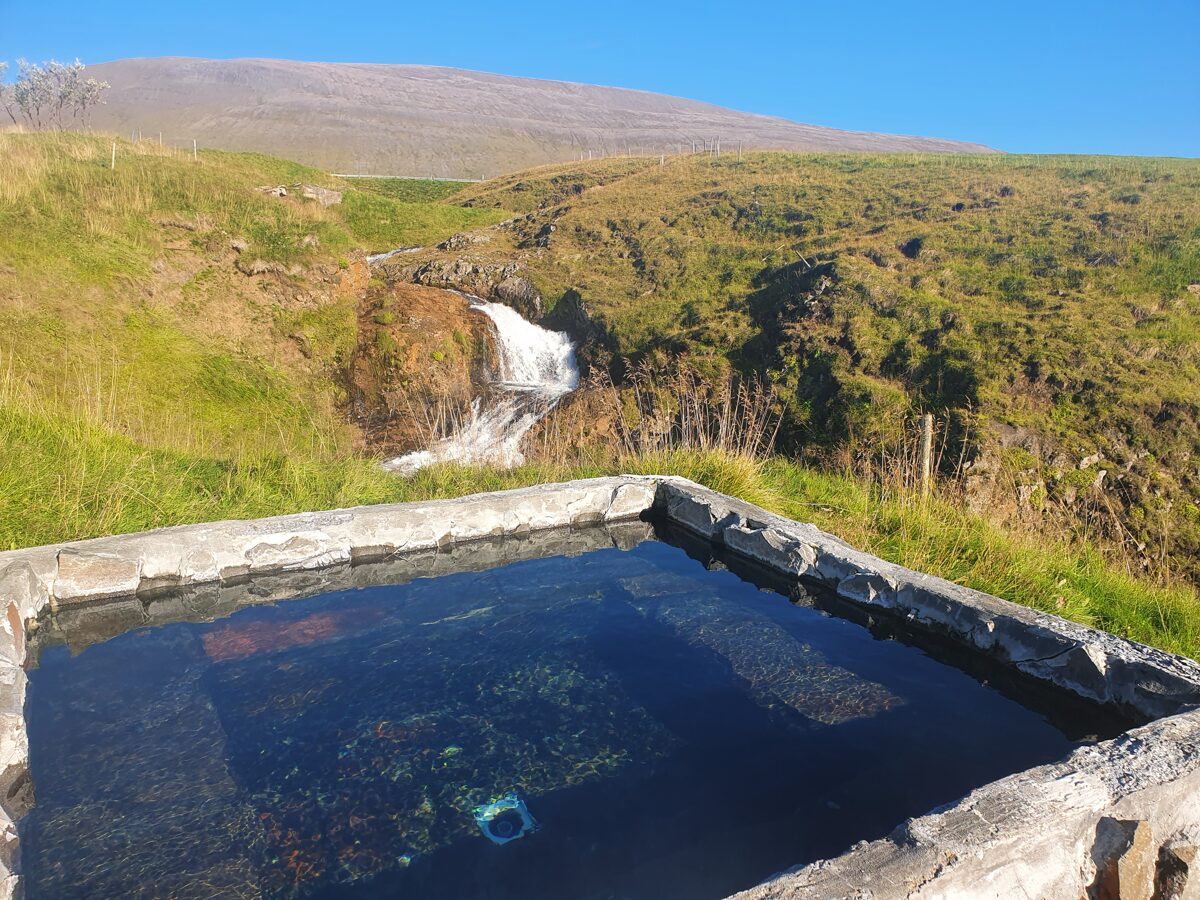 The aurora show in the night did not disappoint! It was amazing! We would see with a naked eye the green lady dancing and making the swirls in green, purple and once for a short while even red!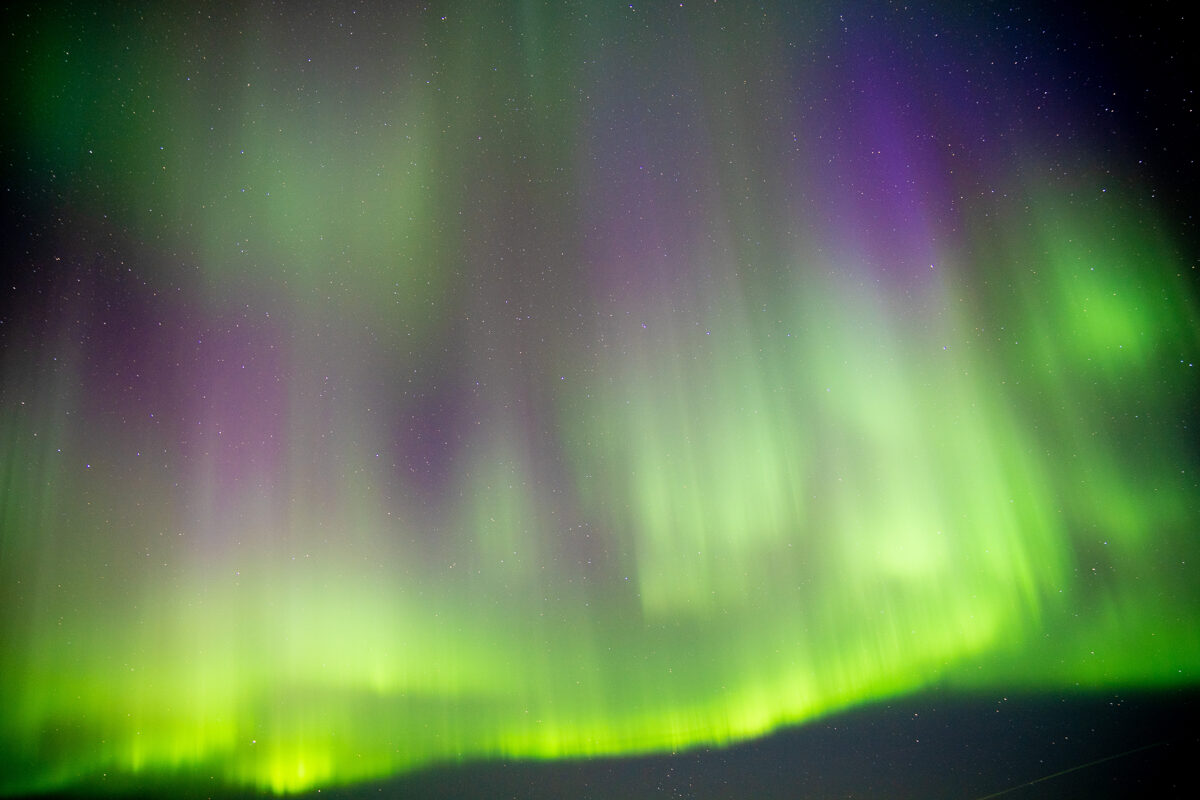 We did not even know where to look, the whole sky was pulsing. And to our surprise the biggest activity was not in the north but actually in the west! And just above our heads! We spent outside more than 4 hours just amazed about the phenomena. And each time it is as if you have never seen them before (check my post of February to know how to spot the NL properly). The night was already quite cold, gloves and several layers were a must.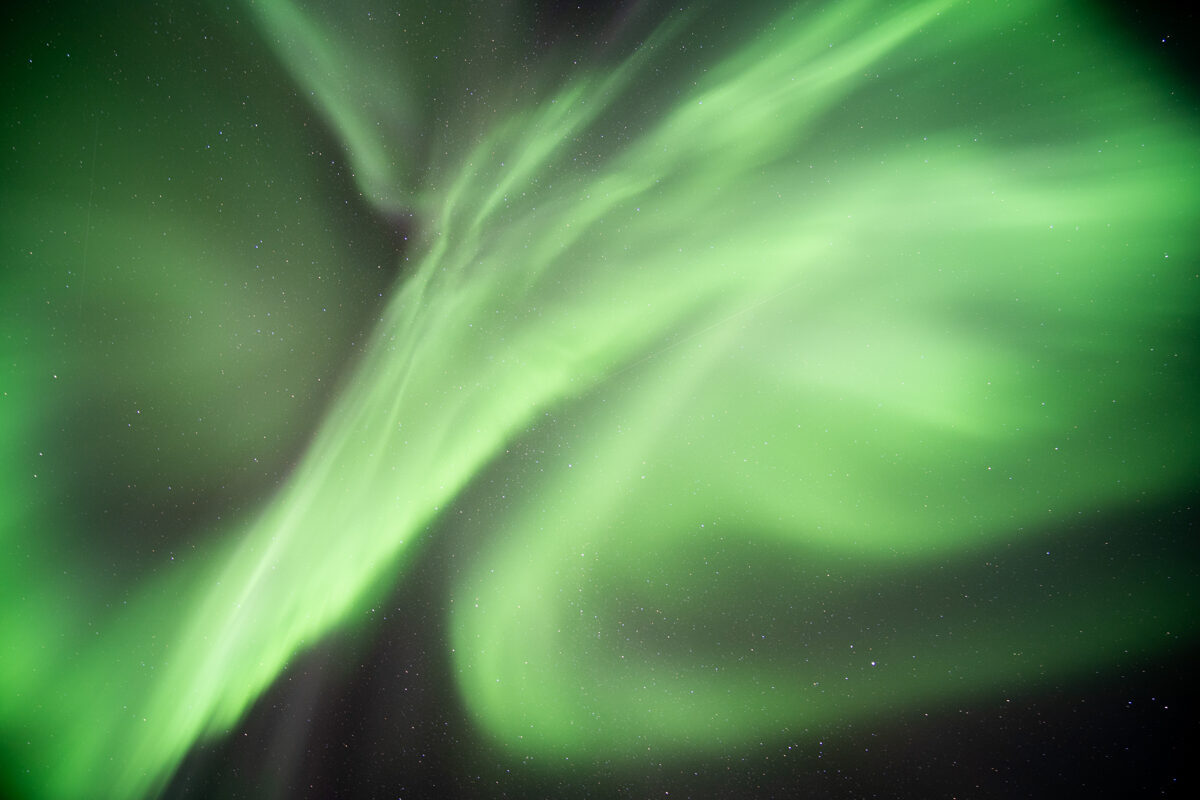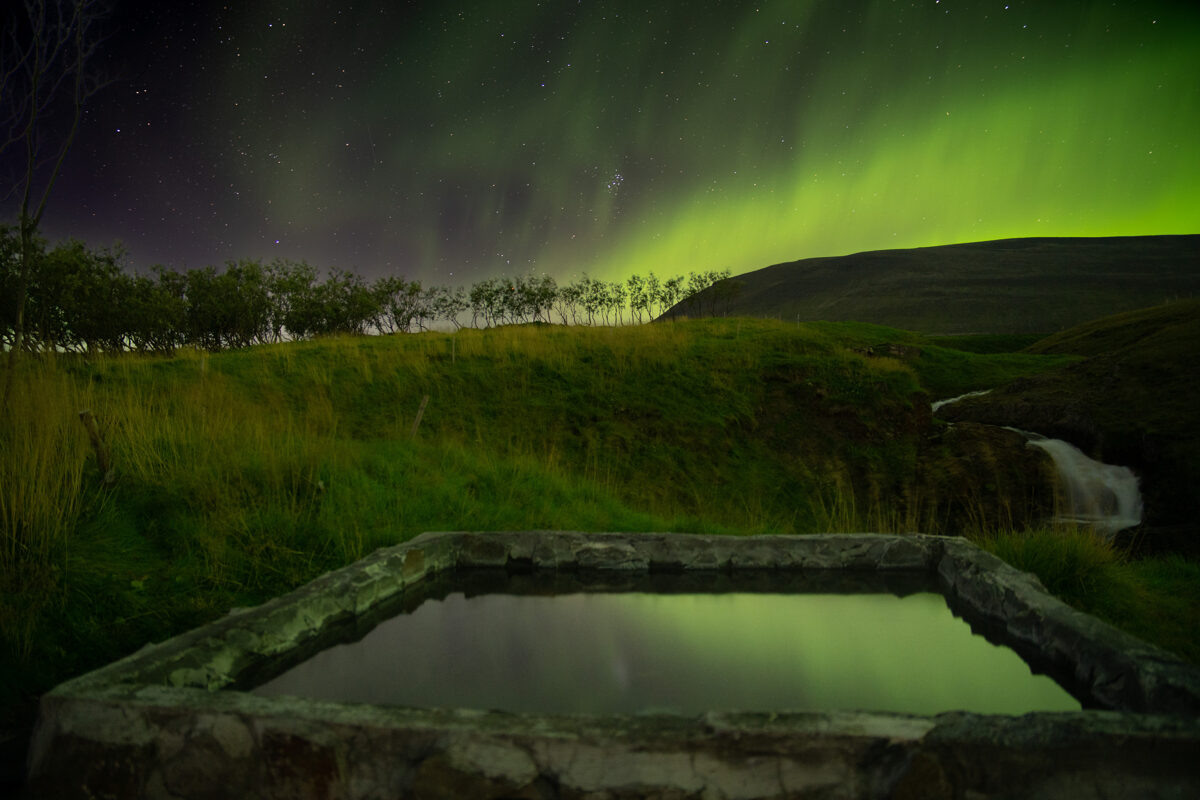 That was a full happiness :) The next morning we were heading back in the direction of Reykjavik with some shorts stops here and there, like in Kolugljúfur Canyon.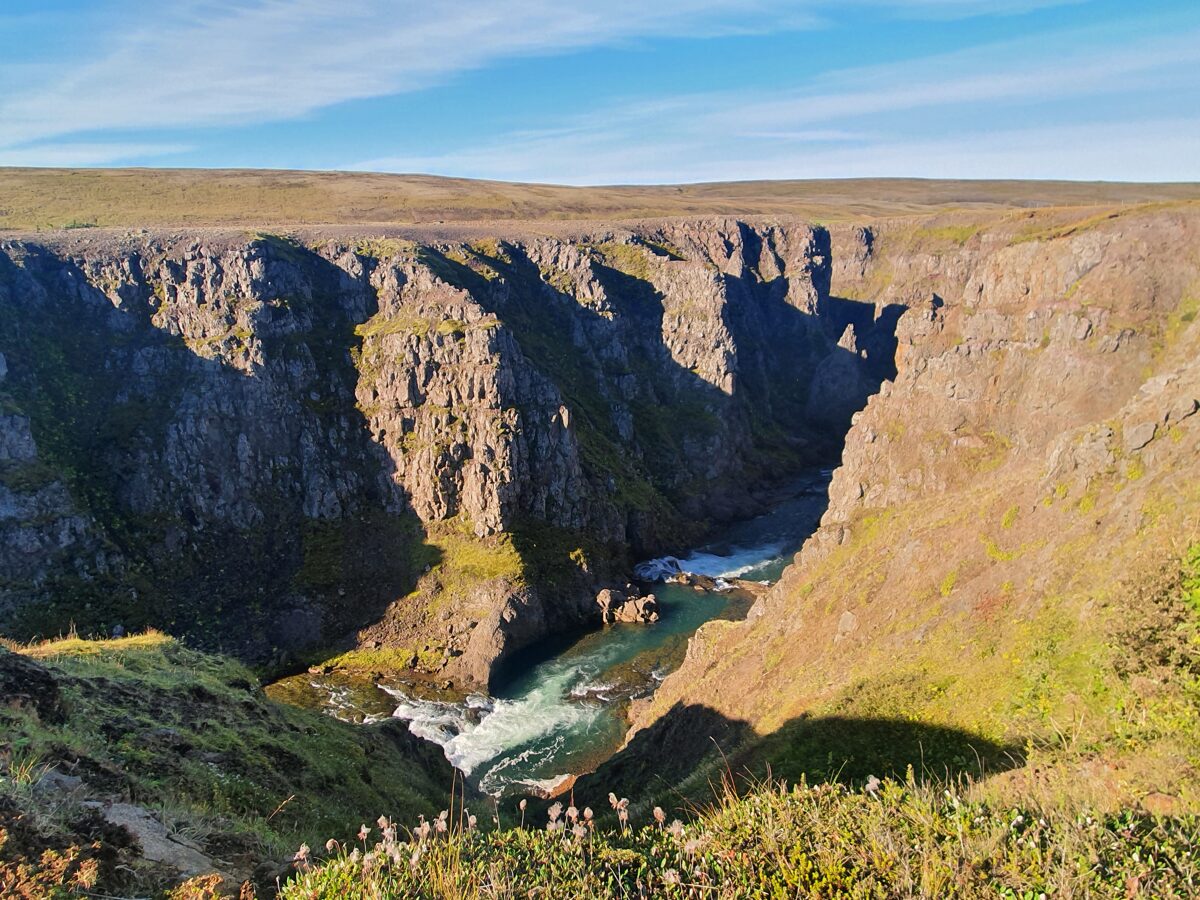 Finally we stopped also at the abandoned house just after Borgarnes that we had seen so many times from the ring road...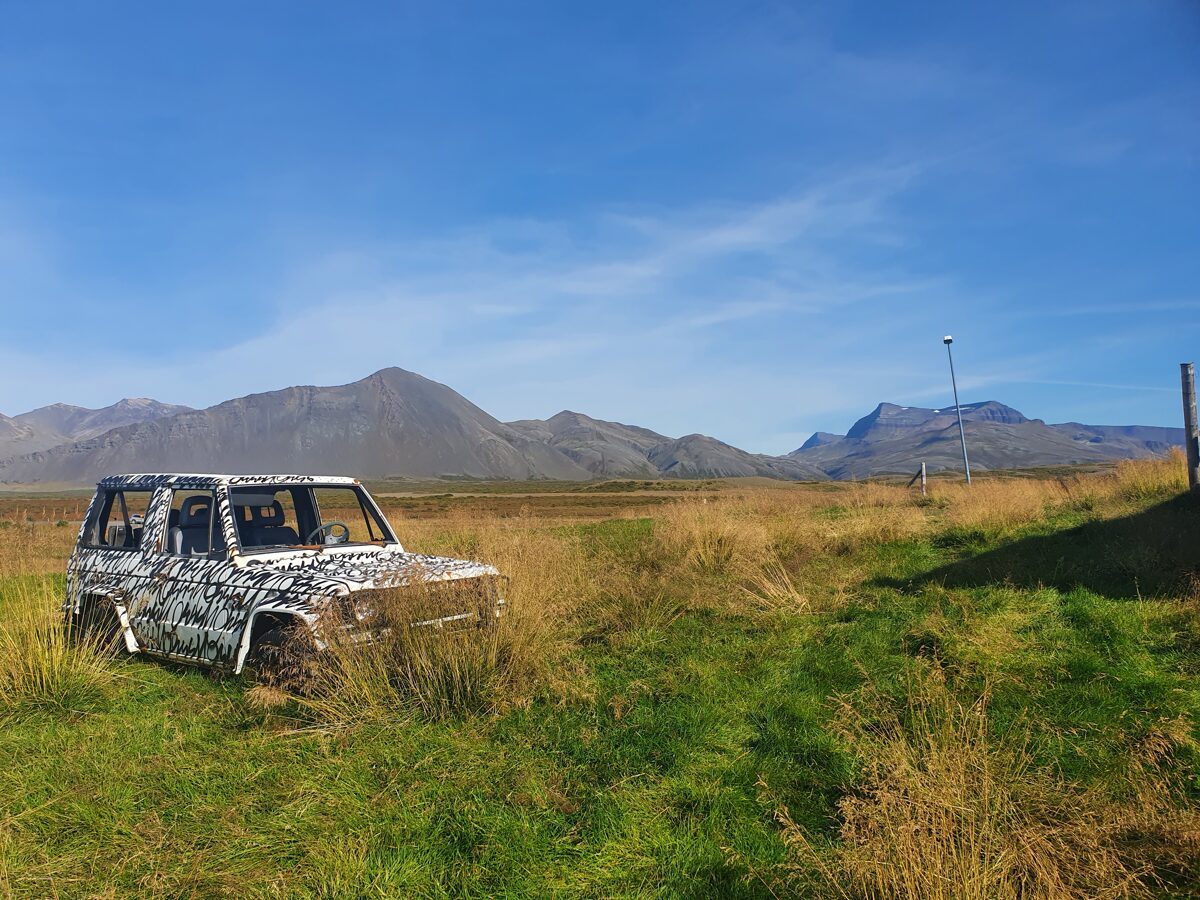 The next day we had an early flight, so we called it a night quickly. When we woke up, we were greeted again by the green lady! Not a bad company to go to the airport... I secretly hoped that perhaps when the plane would take off, it would be still dark... well, it was not but we had another beautiful greeting from the mother nature.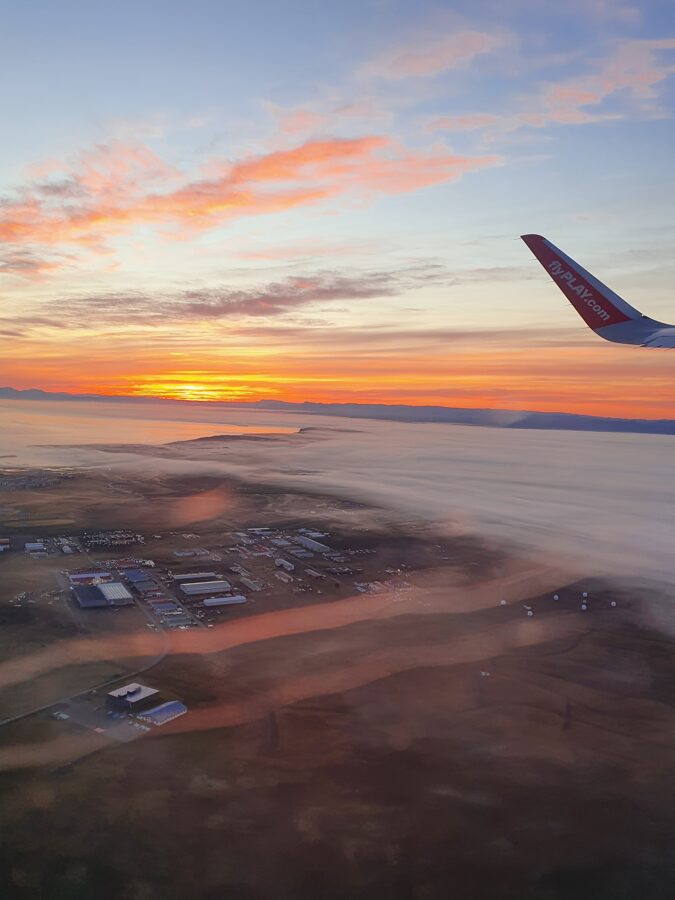 So Iceland managed to surprise us again. Westfjords were a lovely discovery. In four days we did not manage to see all, so will have to go back again. :)
P.S. Some pics are taken by my husband.
No comments
Leave a reply