Volcano frenzy in Iceland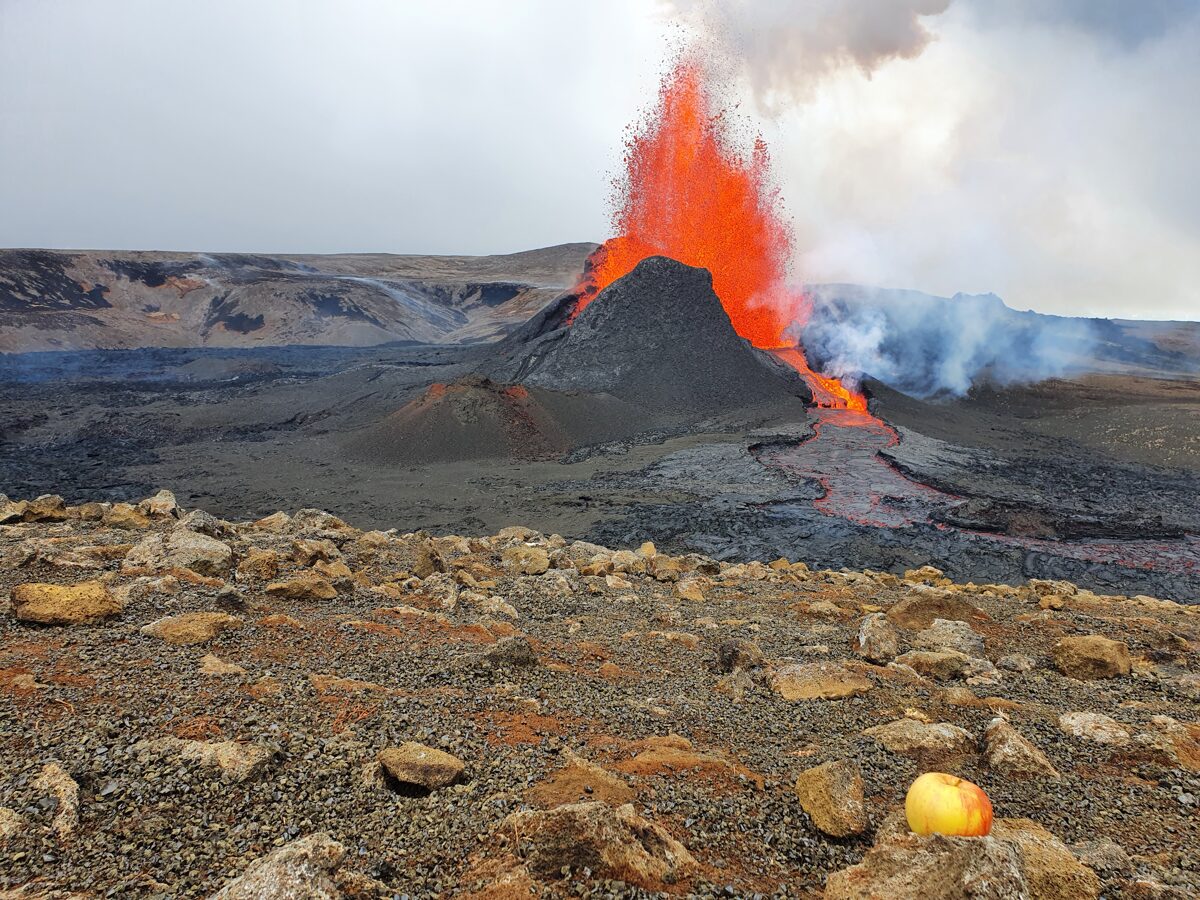 When the volcano in Reykjanes finally erupted after 3 weeks of constant earthquakes end of March and 3 days later the Icelandic authorities had made it possible for public to view this miracle, it was clear for us that we had to go to check it out ourselves - 5th time in Iceland! Nobody knows how long the eruption will be going on, it could stop tomorrow or it could go on for years.
---
But those days when you just get a ticket and travel are over. It was a whole saga to get there! Was it worth it? 1 million times yes! At the moment of our travel Iceland was open to vaccinated travelers, the rest had to do the quarantine. As we had done it before in September and December, it was not a big problem but hei, this time everything was different! 4 PCR tests in 10 days, many questions from the Police - what, where, how and almost a missed plane in Brussels because nobody can follow the different rules anymore which change almost weekly. Our plane was cancelled again and we had to adjust the travel plans but it worked in our favor - one day later arrival and we would have spent the quarantine in the state hotel - all for free but no views and no hottub...

Our first glance on the volcano was from the plane window... woooowww... just wow...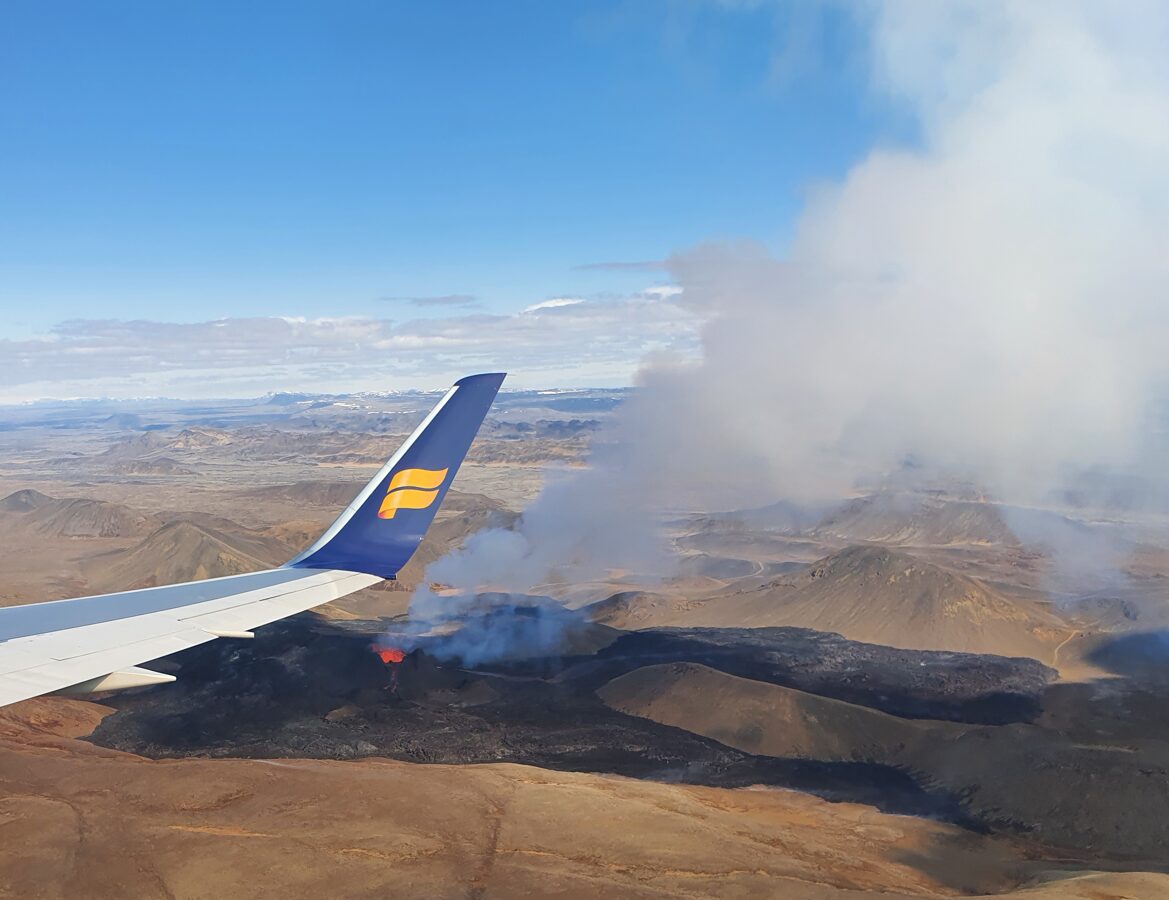 In Keflavik we got million questions from the Police about the quarantine but as we were prepared and had studied all the rules, they had to let us go. The first night we spent in Sandgerdi - Comfort and rest, a very lovely place.
We had rented a car at Blue Car again and the next day we were heading to our quarantine place in Svartagil - a big flat with an amazing view and a hottub. A very strategic location for a quarantine - by a river, next to the mountains and a waterfall, with a view on craters and several small passages for walks.
We were super lucky with the weather, no rain during the quarantine, of course. We could enjoy the nature around, our only company was horses and some sheep with lambs! A true slow tourism as we were not allowed to use the car to drive around!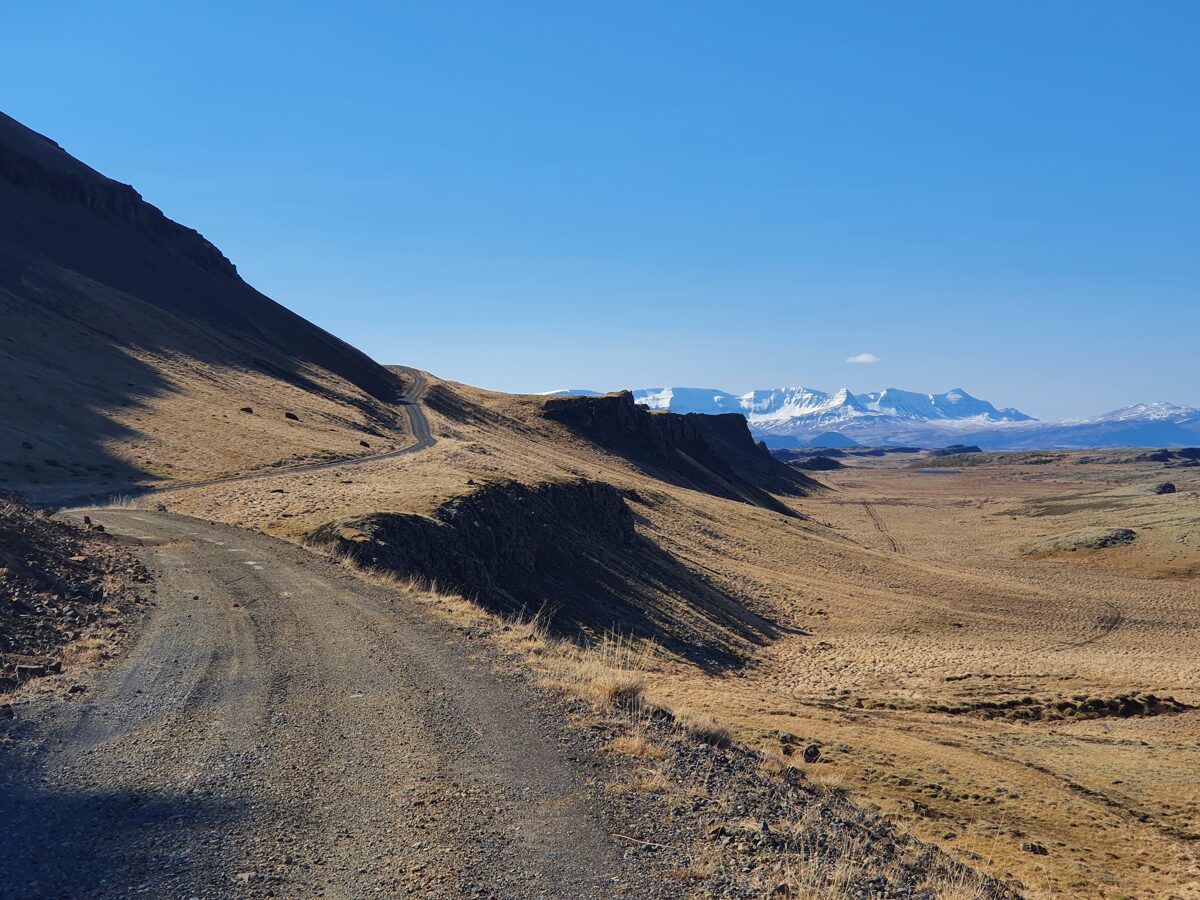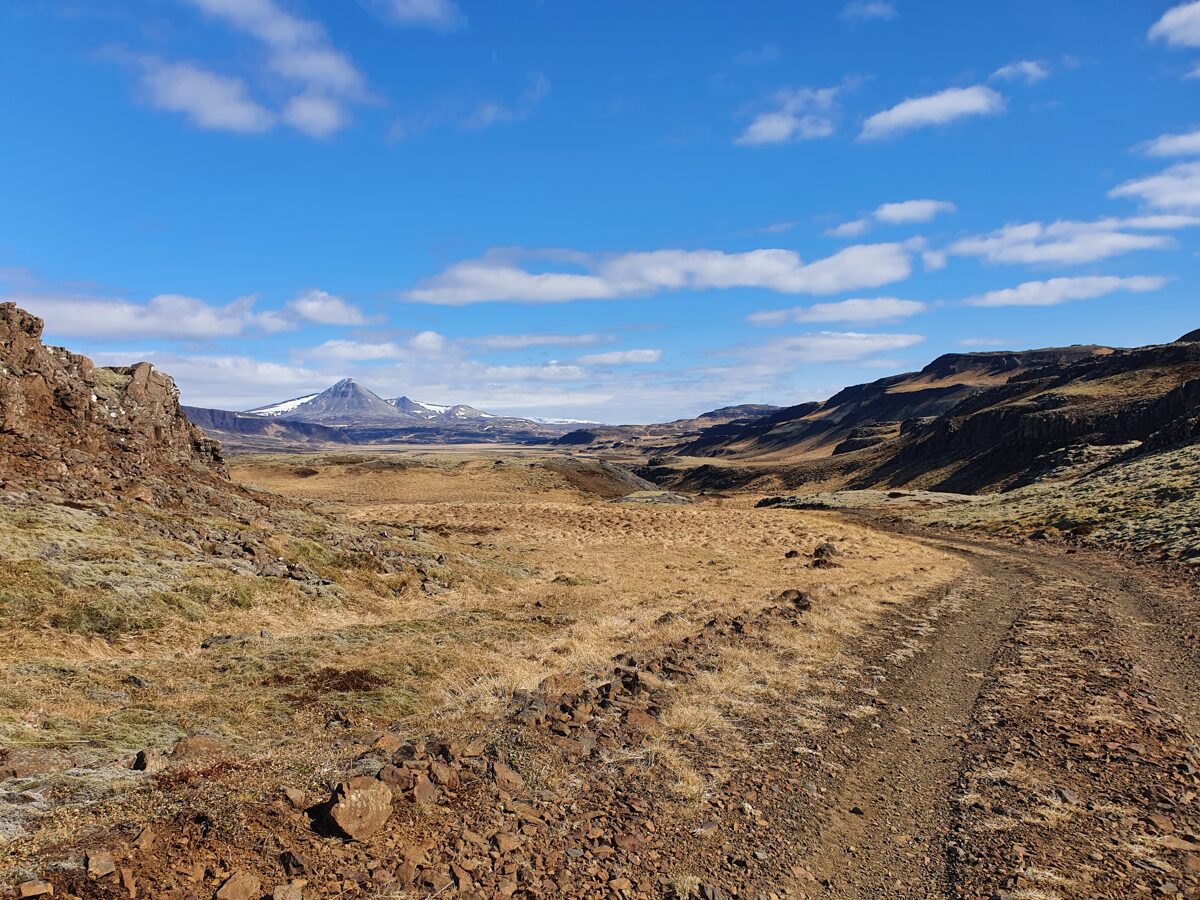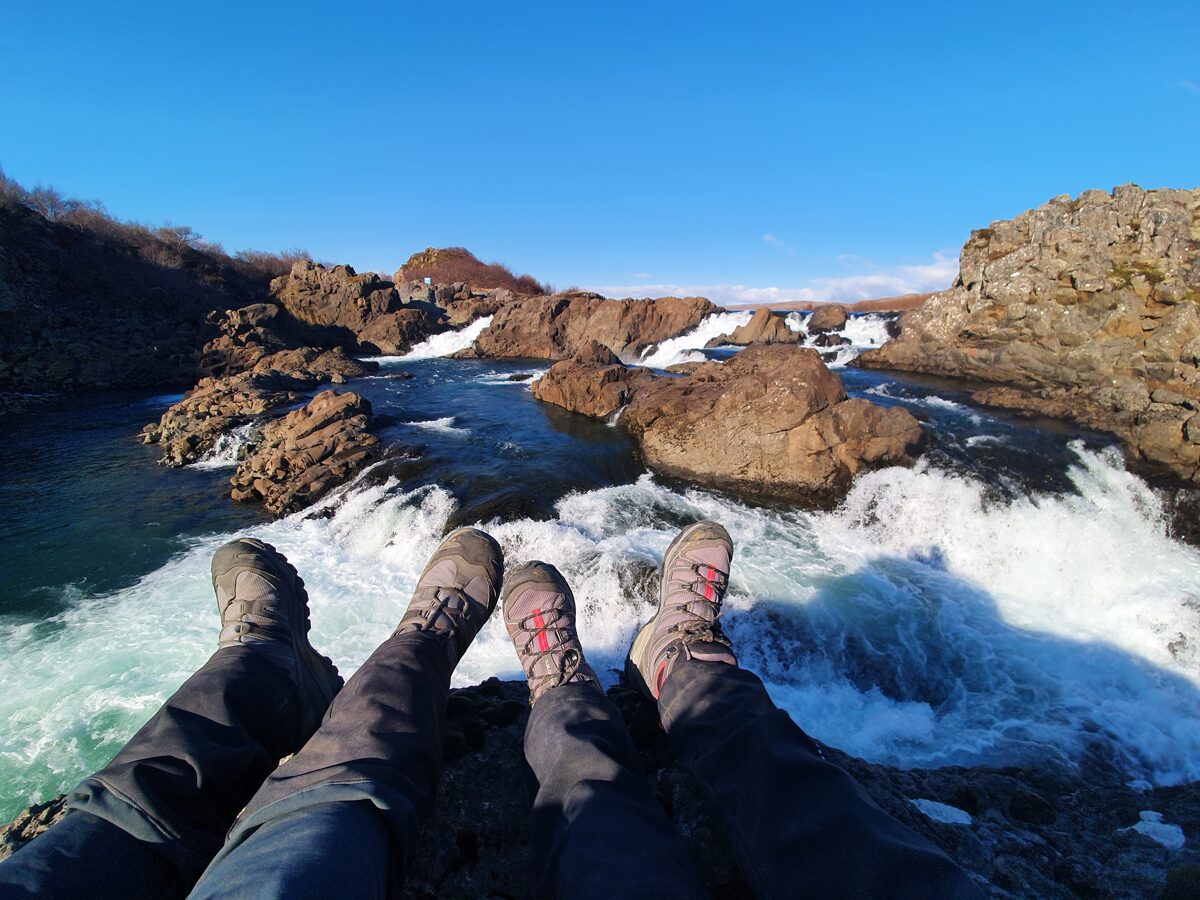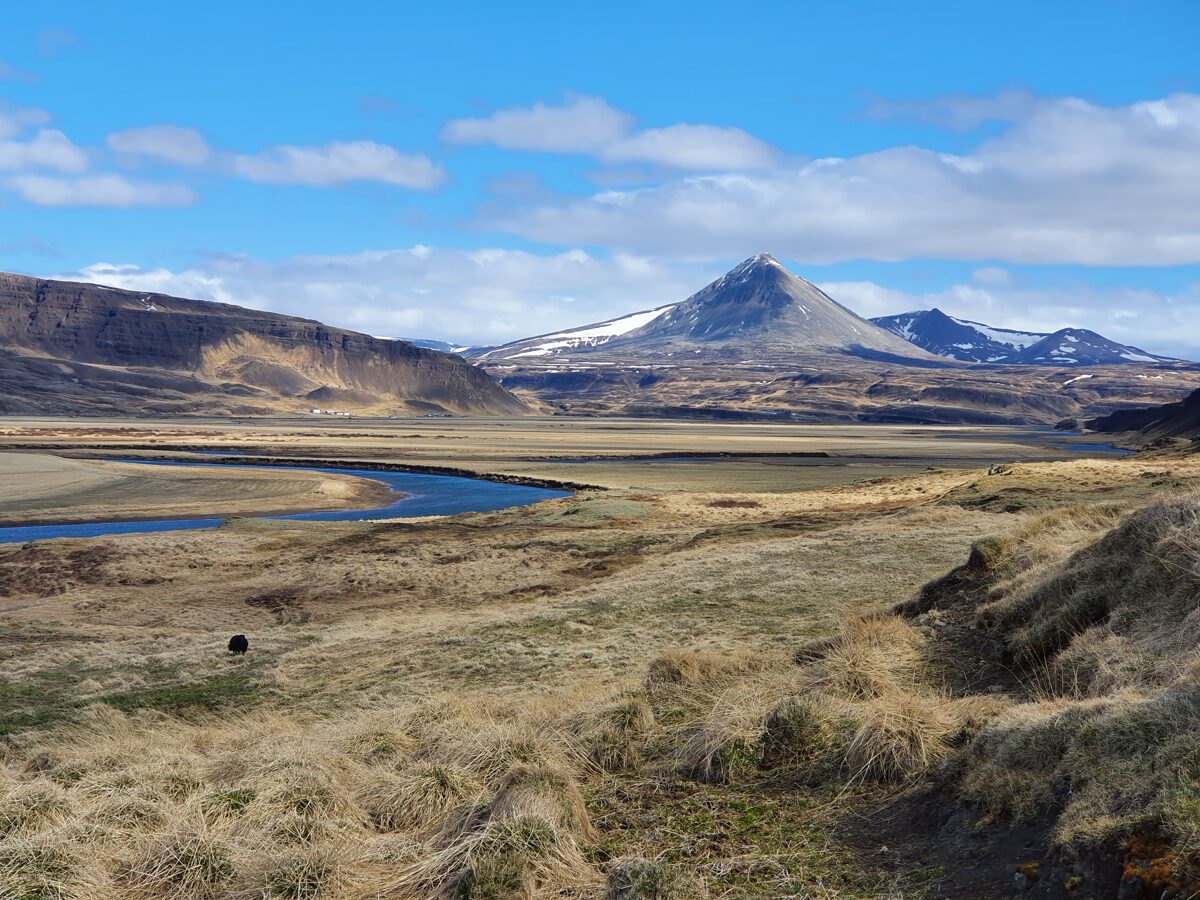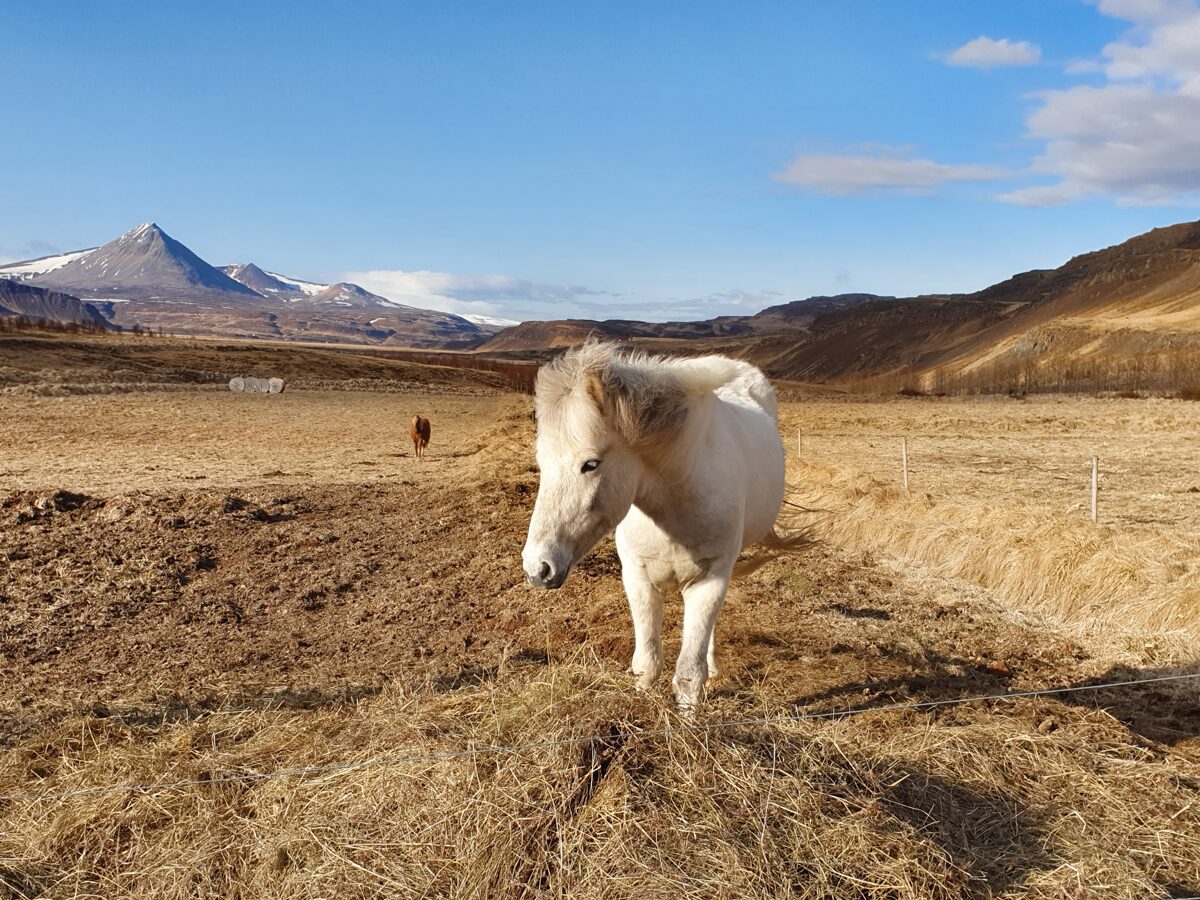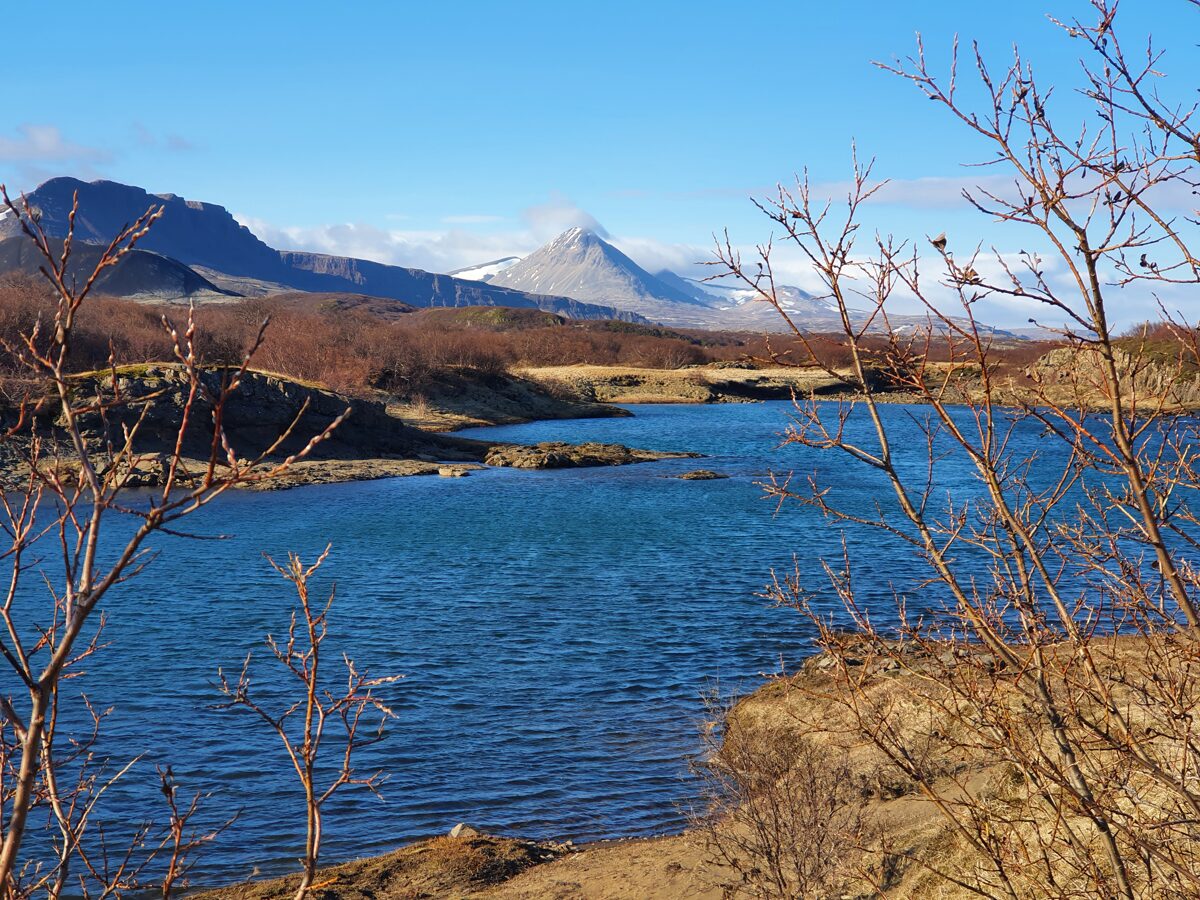 We also got a phone call from the civil security to make sure we were respecting the rules. We were, of course.
It was super interesting to experience the polar day, it actually did not get dark at all. The sunset was around 23:00 and it was really weird. So different from the polar night in December :)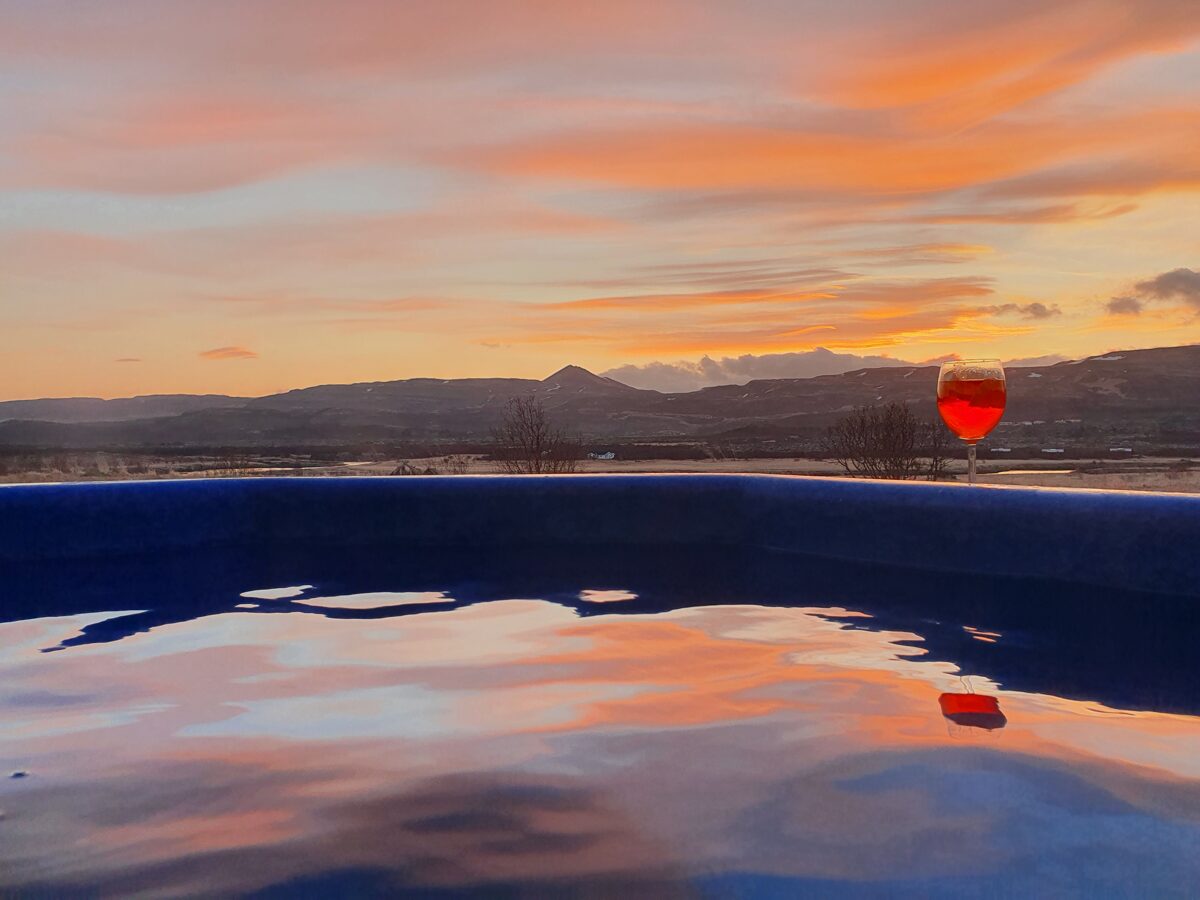 The worst part of the quarantine is the last day when you are waiting for the negative test results. We were promised to get our tests between 5 and 7 pm... we packed everything and were ready to roll the moment we would get them! Our plan was to go and see the volcano immediately. We had only 4 days left and there was no guarantee the volcano would be actually open, already on several occasions the paths were closed due to gasses, so we wanted to maximize our chances to see it. Well, the project failed as we got our results at 11 pm... imagine how mad we were... It did not make any sense to go so late to the volcano and we decided to make a round just next and discovered a beautiful road that passes the Baula mountain in the direction of Westfjords.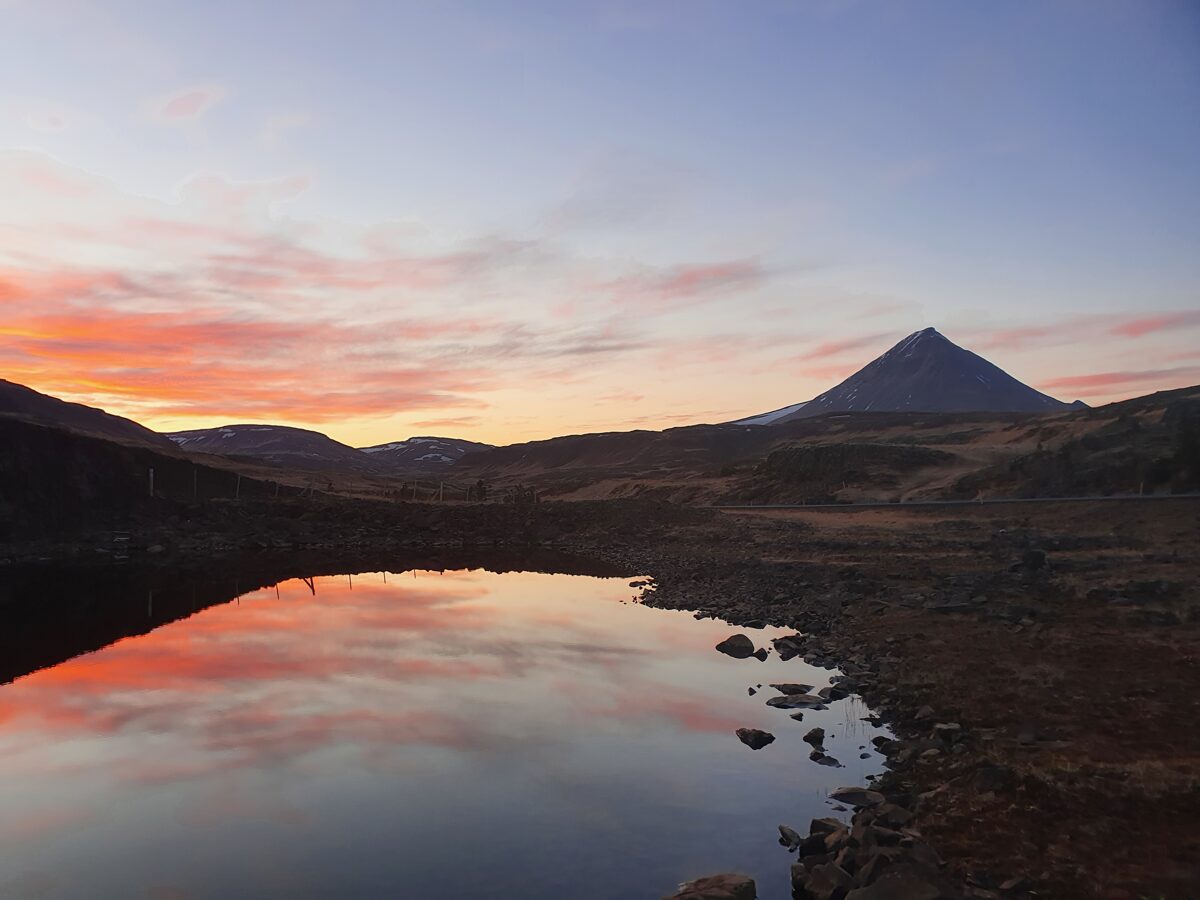 The next morning we had an early start. While we were getting the morning coffee and cinnamon rolls in Borgarnes we saw on the safetravel.is that the volcano was closed on that day due to maintenance of passages! Whaaaaaaaat!!!! Oh the disappointment... it also looked like the last dry day, rain was announced the day after. That felt so miserable... Well, we decided to go anyway and hoped that maybe we could get at least a glimpse of it.
We got our hiking boots and poles and were heading in the direction of the volcano. Note that there are 3 parkings available. The most convenient is the second one on the right if coming from Grindavik. To get to that one, you have to drive pass them, the third parking will be on the left but you have to turn on a road made on the right and then drive back.
When we arrived we noticed that there were some cars in the parking, so there must be some people who had gone to see the volcano. We were stopped by a civil service guard who explained that the volcano was closed due to making a new road. I pleaded for a visit and used the argument of 6 days suffering in the quarantine. He allowed us to use the path B as nobody was working on that one. Whooooohooooo.... I had read that the B path was more difficult but how difficult could it be, right?
We were super excited and did the walk really fast. Yes, the B path is very steep and you even have to use a rope. In wet weather and with no walking poles I would not advise this path.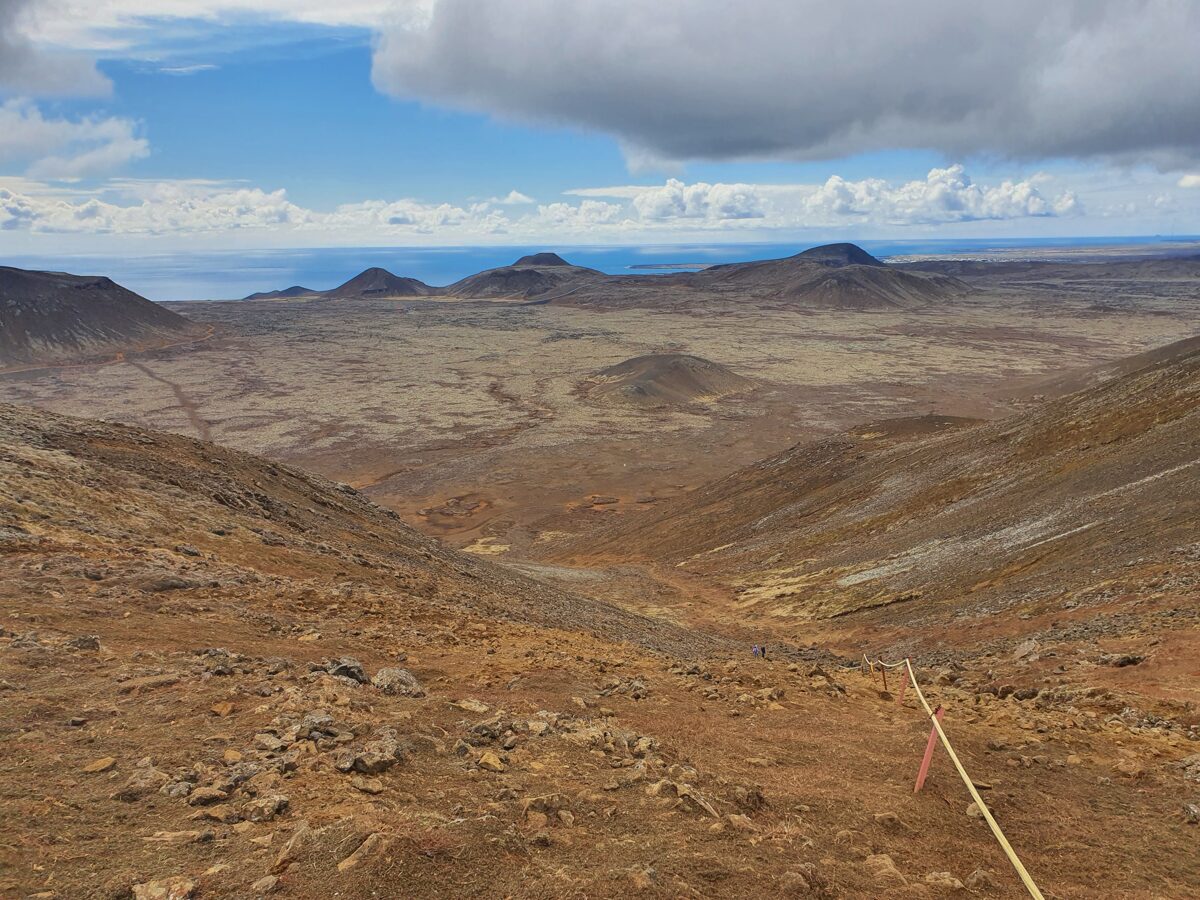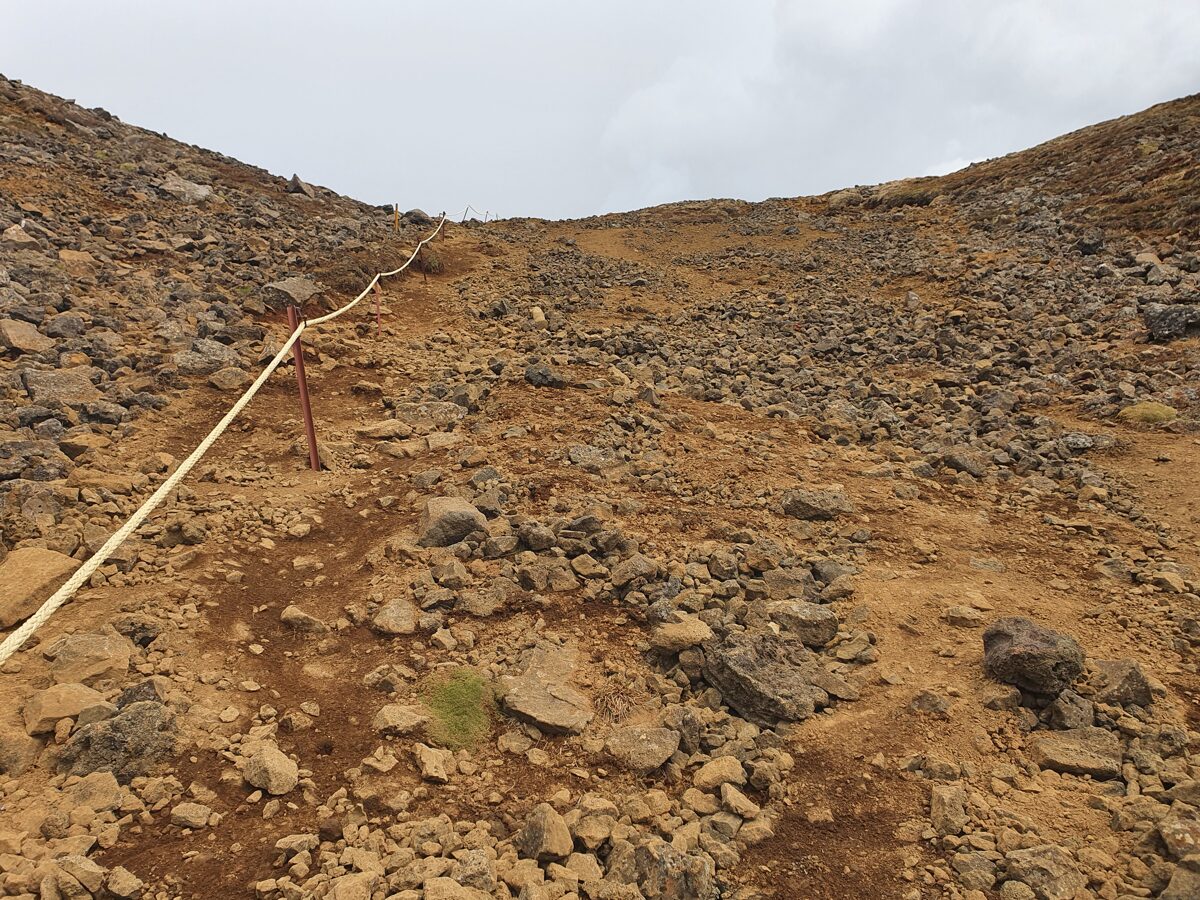 We had no clue what to expect - how the volcano would look like, how close would it be... we just noticed tiny lava bombs on the way... 3 km from the actual volcano.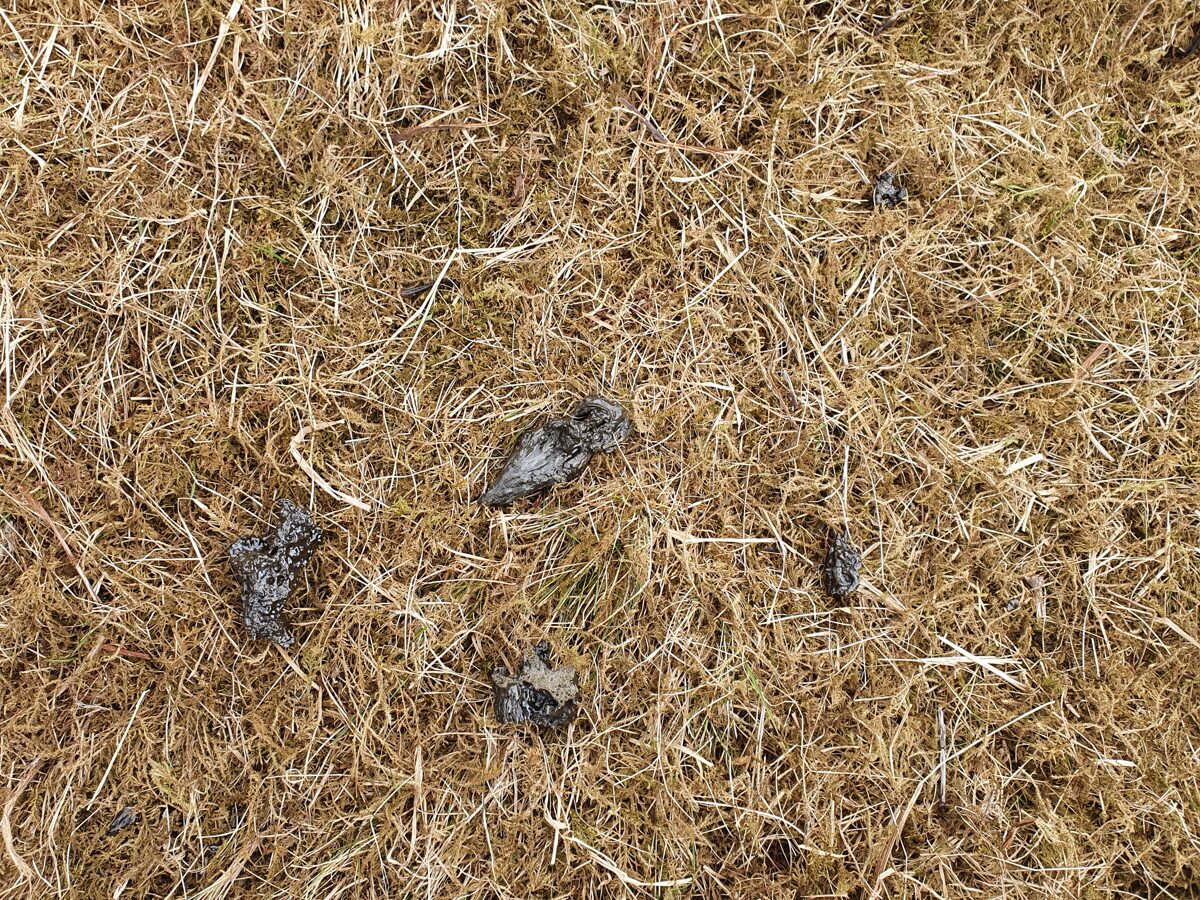 As it was very dry the moss had been burning constantly (for that reason the pass was closed as well couple of days ago).
When approaching the site we would hear it rumbling and see a huge pink smoke cloud going up in the sky.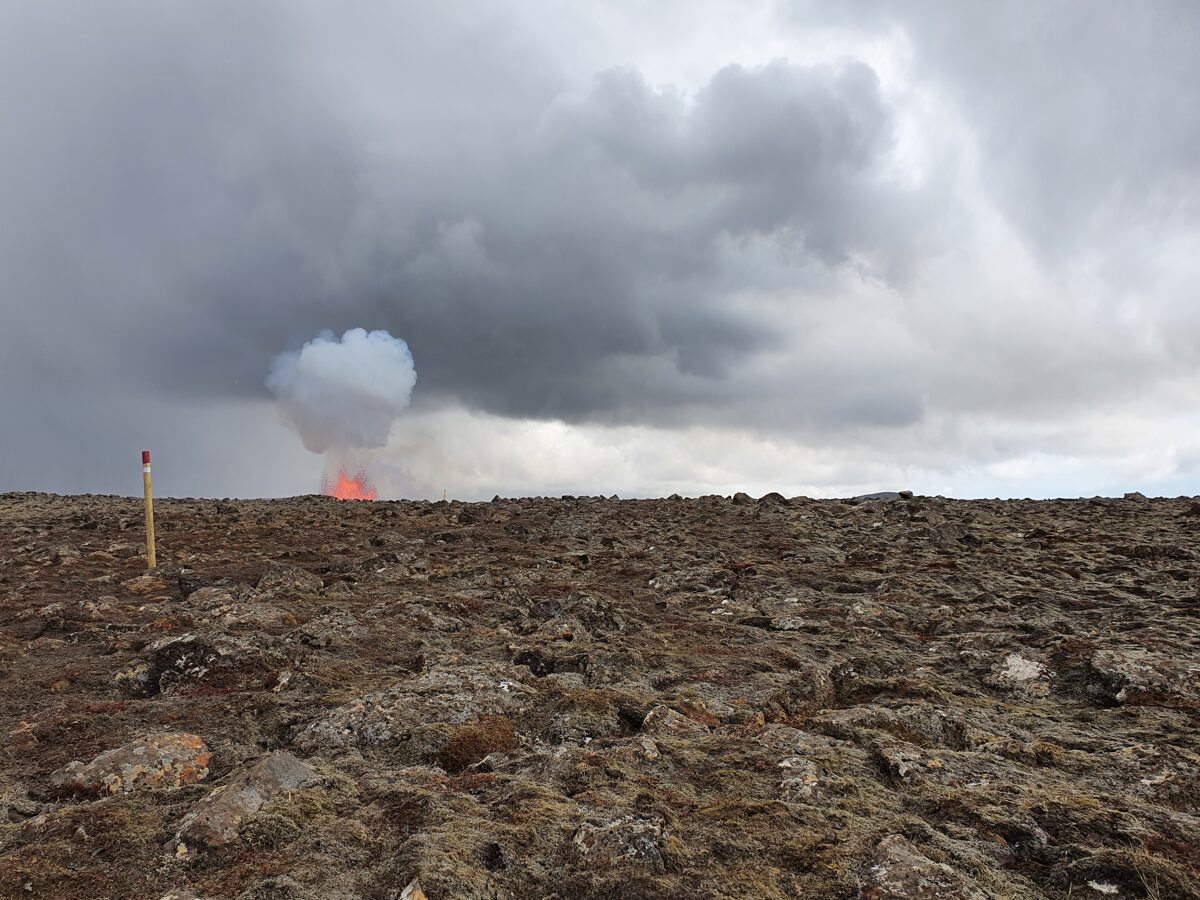 The feeling was very weird, we were all alone, the moss was burning next and we had no clue to go further or not. The security guy allowed it, so it must be safe, right? And then we saw it - woooow a fire fountain shooting up in the sky. We could not imagine that we would see it sooooooo close! 500 m, or so!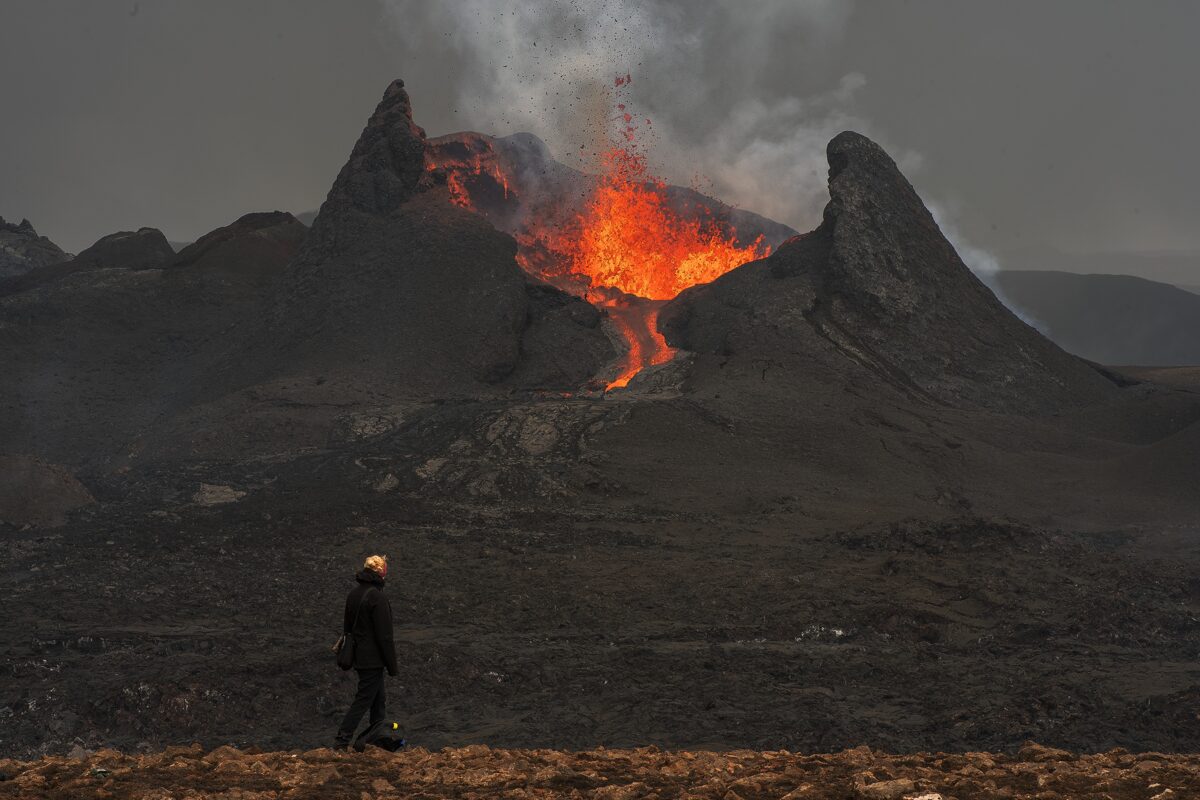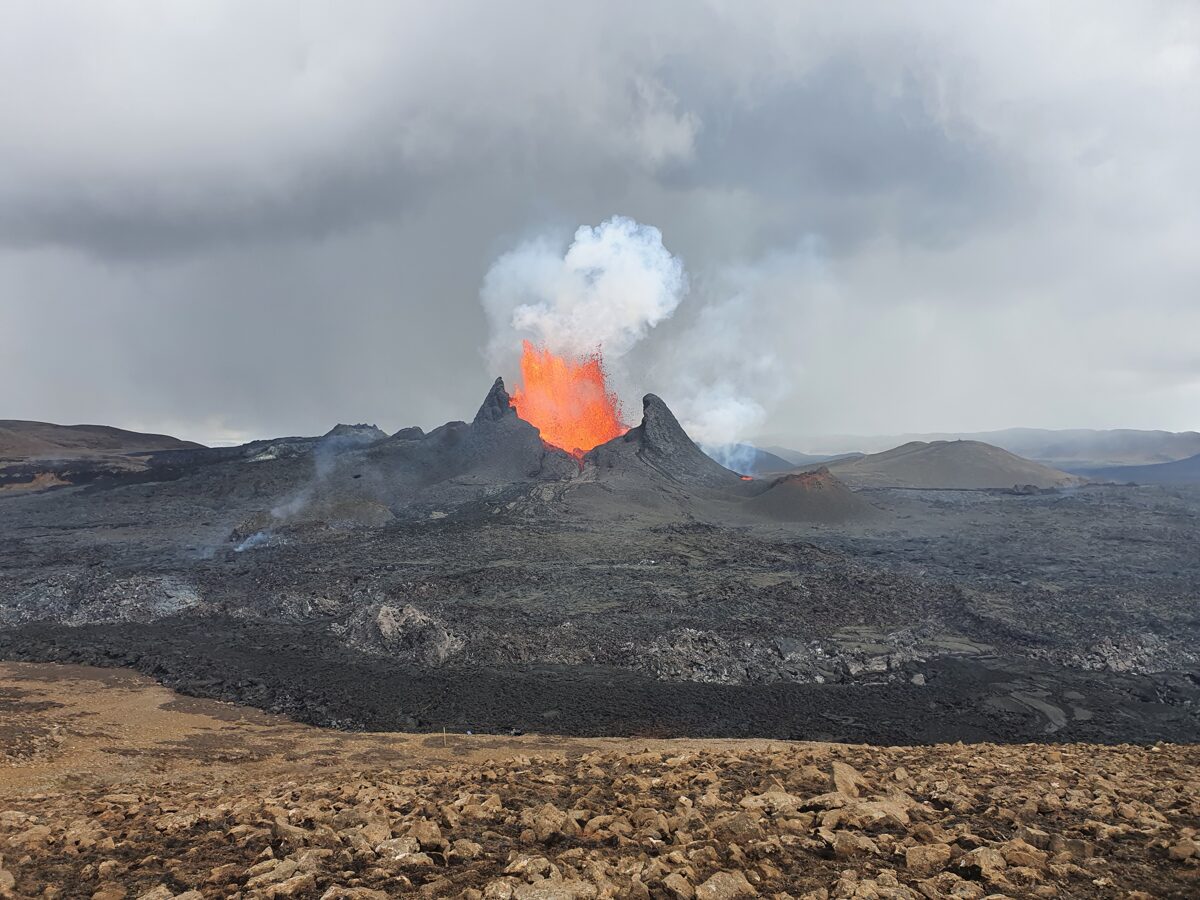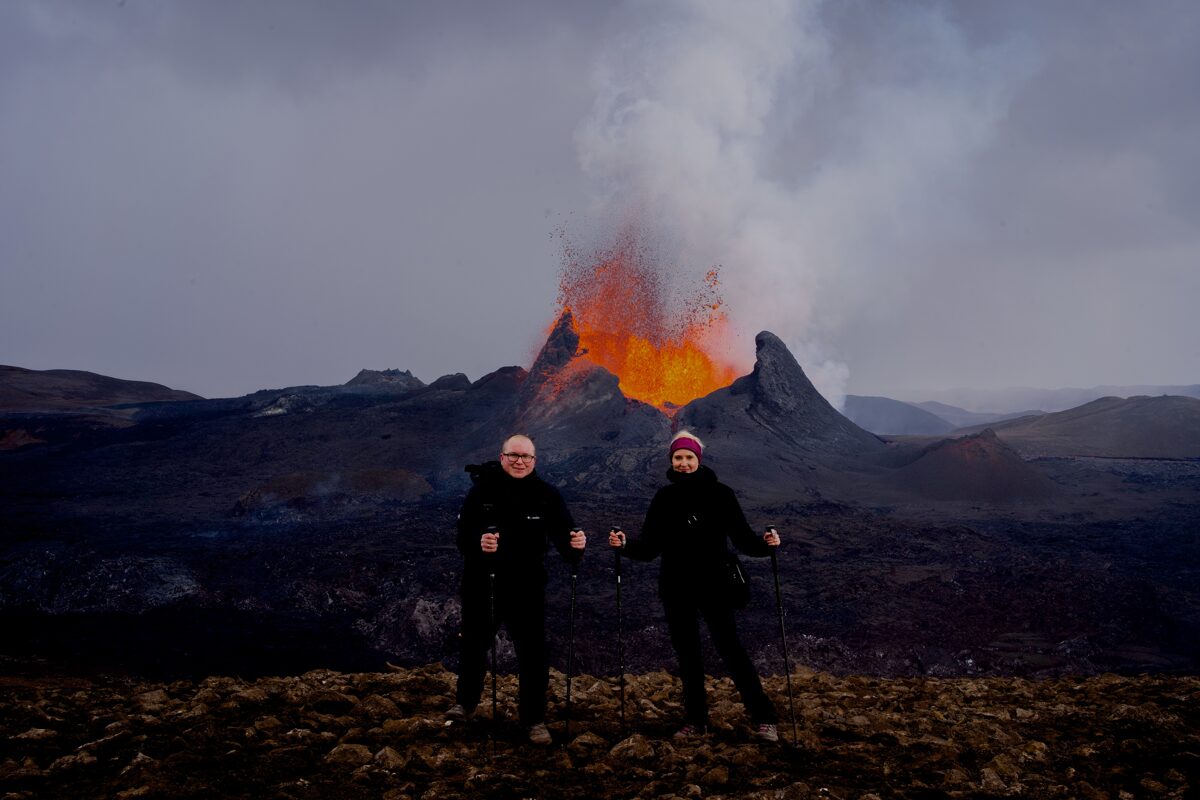 We noticed two scientists there and I immediately approached them to ask if we could really be there. It felt surreal. They said that yes, there were no gasses as the wind was going in the direction of the volcano and we could enjoy it. We had it all four ourselves!!!!! After a while an American couple joined us but there was nobody else!
It's definitely the most amazing place I have ever seen. And definitely the most amazing experience!
We were not sure how long it would make sense to stay there, the scientists had left so we thought that it was not too smart to stay on our own and we made our way down the hill. At the junction of paths B and A we noticed that some people were coming from A as well... hm... wasn't it closed? Well, apparently you could go! So we did! The excavator had made a brand new road, yes a road! Not anymore a path but a road... no surprise, with the thousands of people who want to see the miracle it makes sense. But my feeling is that one needs to earn the view. Soon there will be busses for tourists... ha ha ha...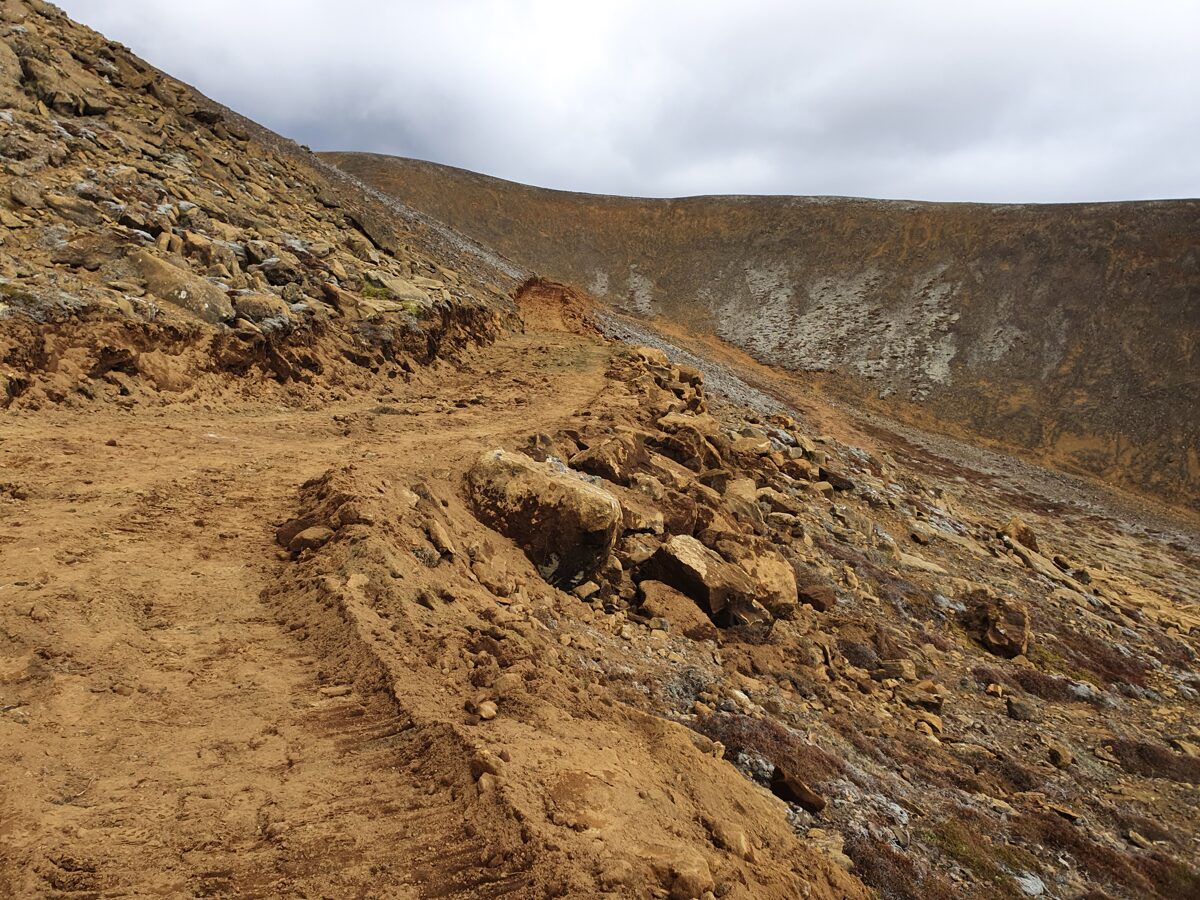 The view point A was really amazing, a bit closer than B and with a better look into the crater and lava rivers. Besides us there were only a few people so we had almost an exclusive show!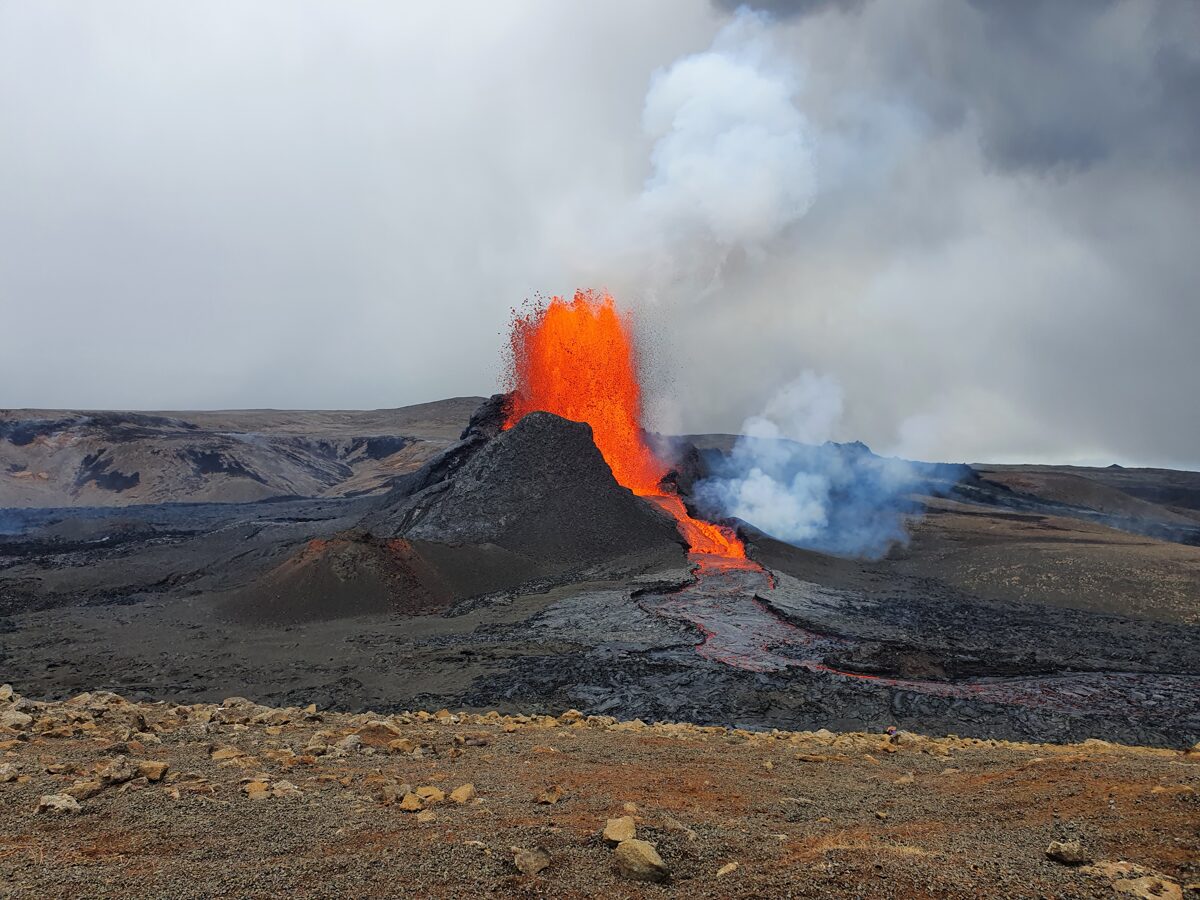 The volcano would erupt every 5 minutes or so. Actually we were very lucky because this pulsation had started only a few days ago and the fountains were going up to 300 m!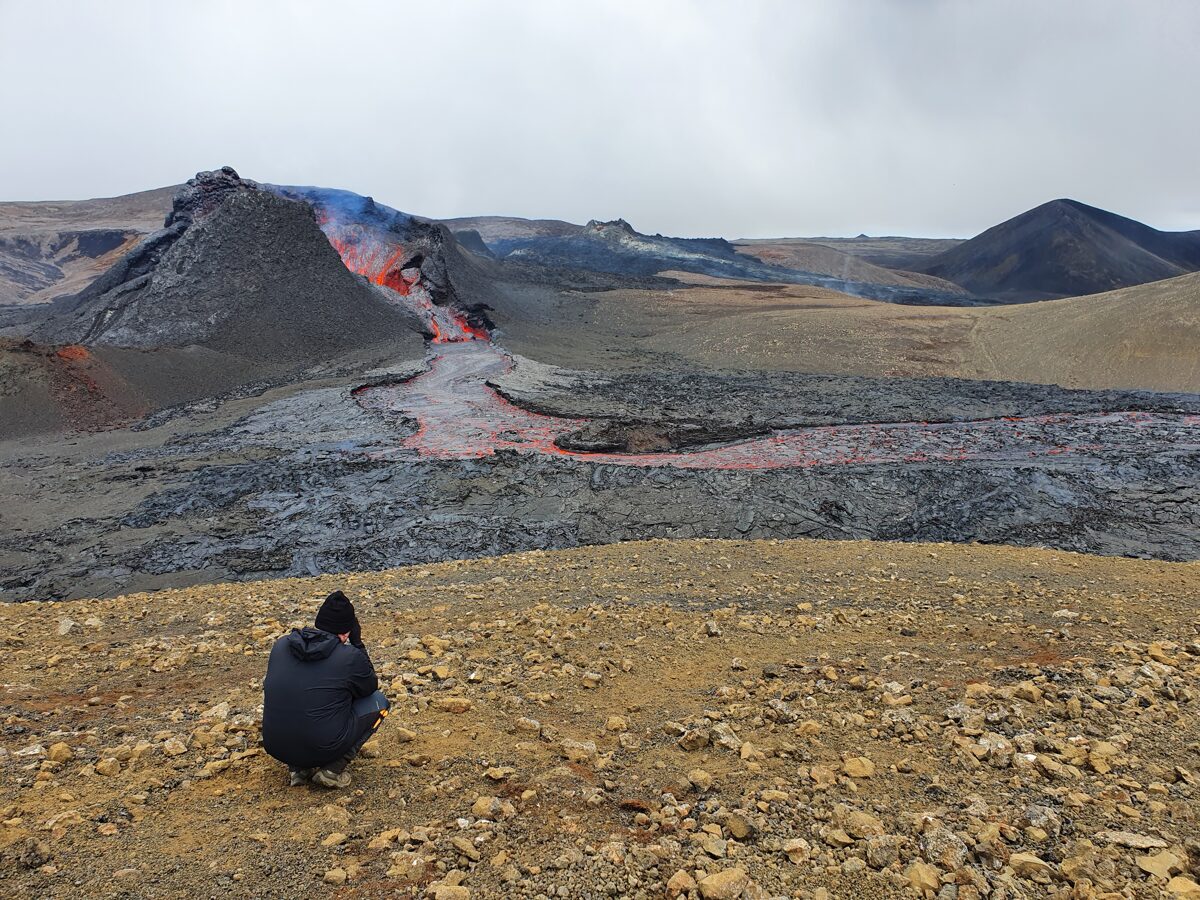 With every eruption you could feel a heat wave coming and it was quite pleasant. You could also hear the roar of the volcano and then lava would break of with the sound of crashing glass. It's definitely a lifetime experience. We were very lucky to have witnessed this miracle from this point of view because 3 weeks later the passage was overflown by lava and this amazing view point is not accessible anymore, maybe for helicopters if you have 500 euros extra...
With this fascinating experience we started reading a lot and watching different volcano eruption videos in Iceland on youtube. So it was only a logical choice for us to go the next day and see the Heimaey island which was almost buried by lava in 1973. Check out this video - an impressive story. In short it was a fissure eruption that lasted for 5 months, the lava buried one part of the town. Luckily everybody was evacuated. The residents made a huge effort to save the harbor of the town by cooling lava by sea water.
It's extremely easy to get to the island, there is a ferry running several times a day and the journey takes only 40 min, you can also take a car or you can leave it in the parking. As we were there during a weekend, the ferry was quite full - there was a bunch a teenagers who were super rude and did not respect any of the social distancing rules.
The arrival is really impressive. In the beginning you see some really impressive cliffs with lonely hunting lodges on them.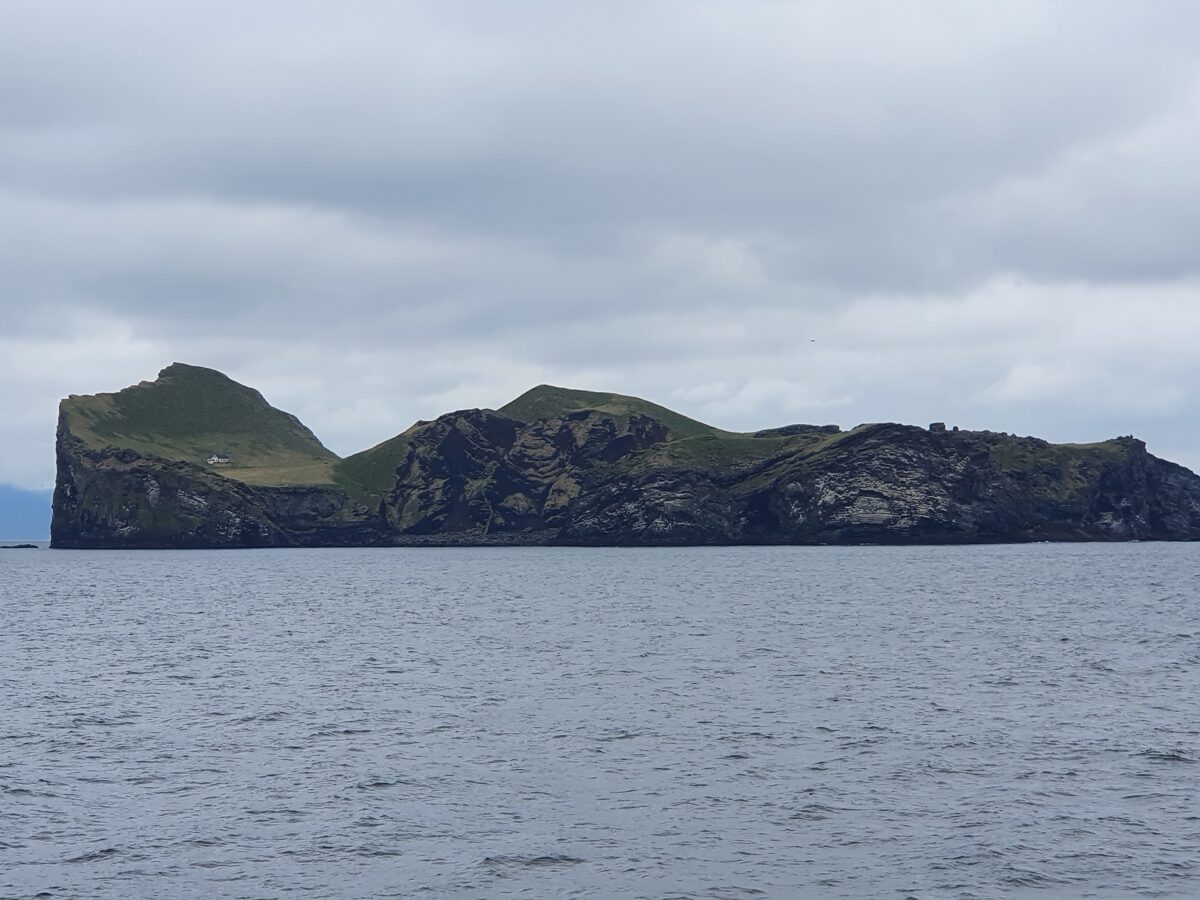 The harbor entrance looks like in Thailand but with puffins.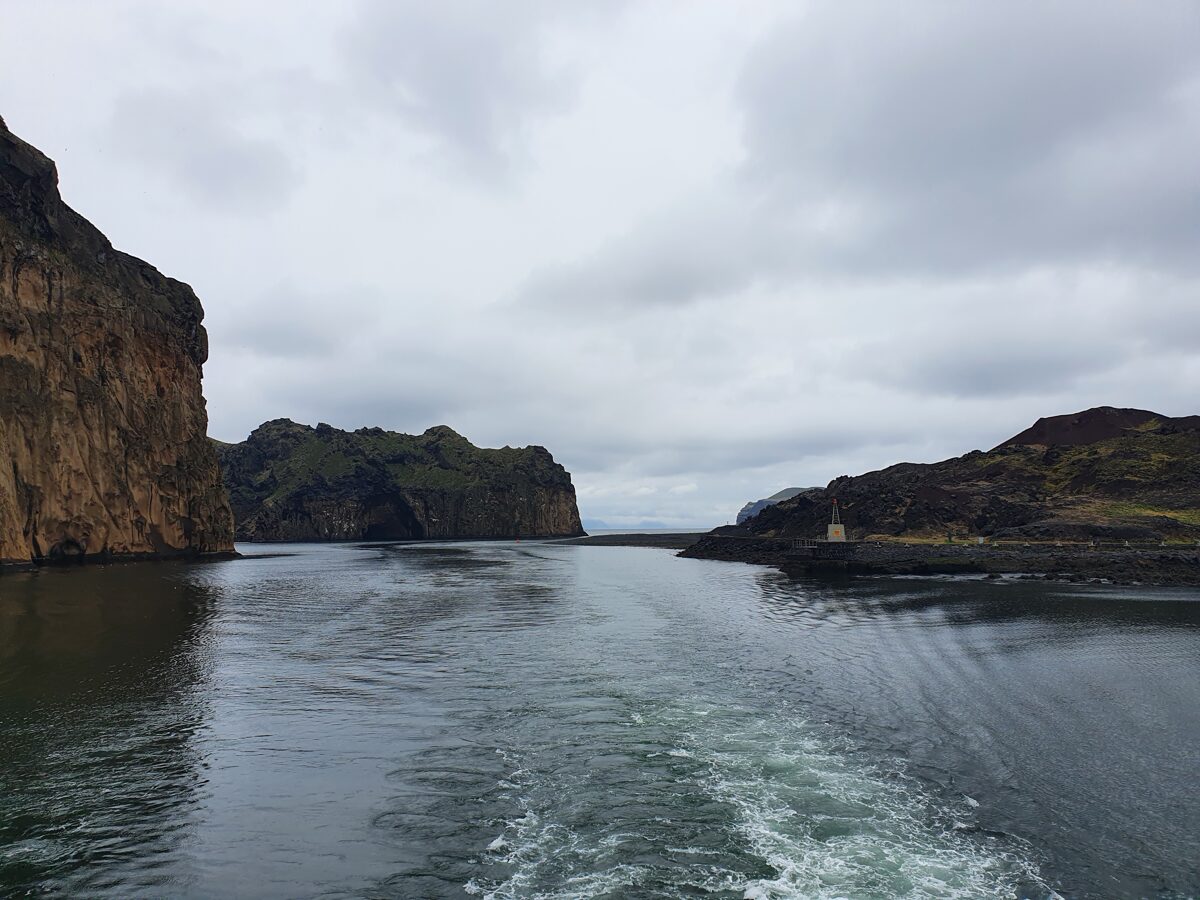 We had 4 or so hours on the island. We had no map and I had not researched in details what was there so we just trusted the instincts. A climb to the Eldfell is a must - so impressive and one can really see how this volcano was so dangerous.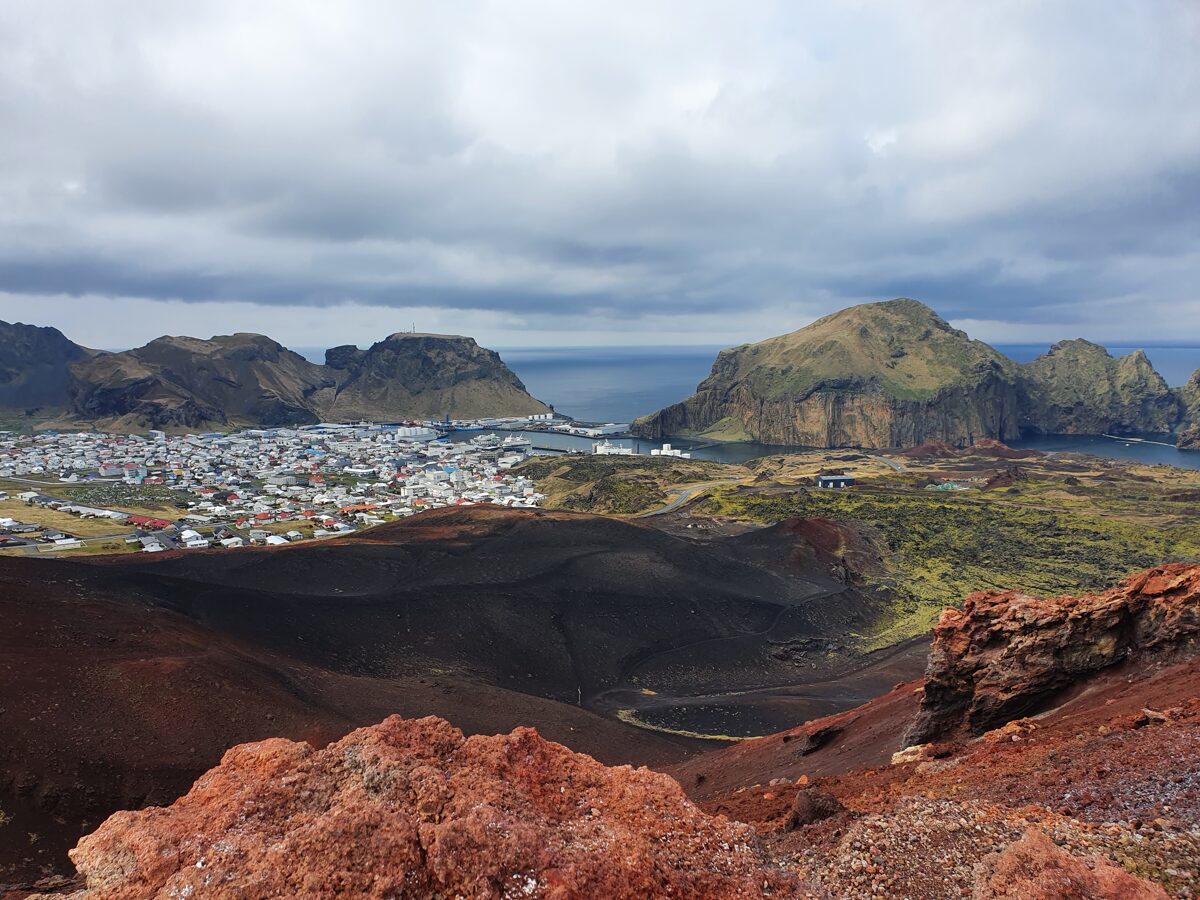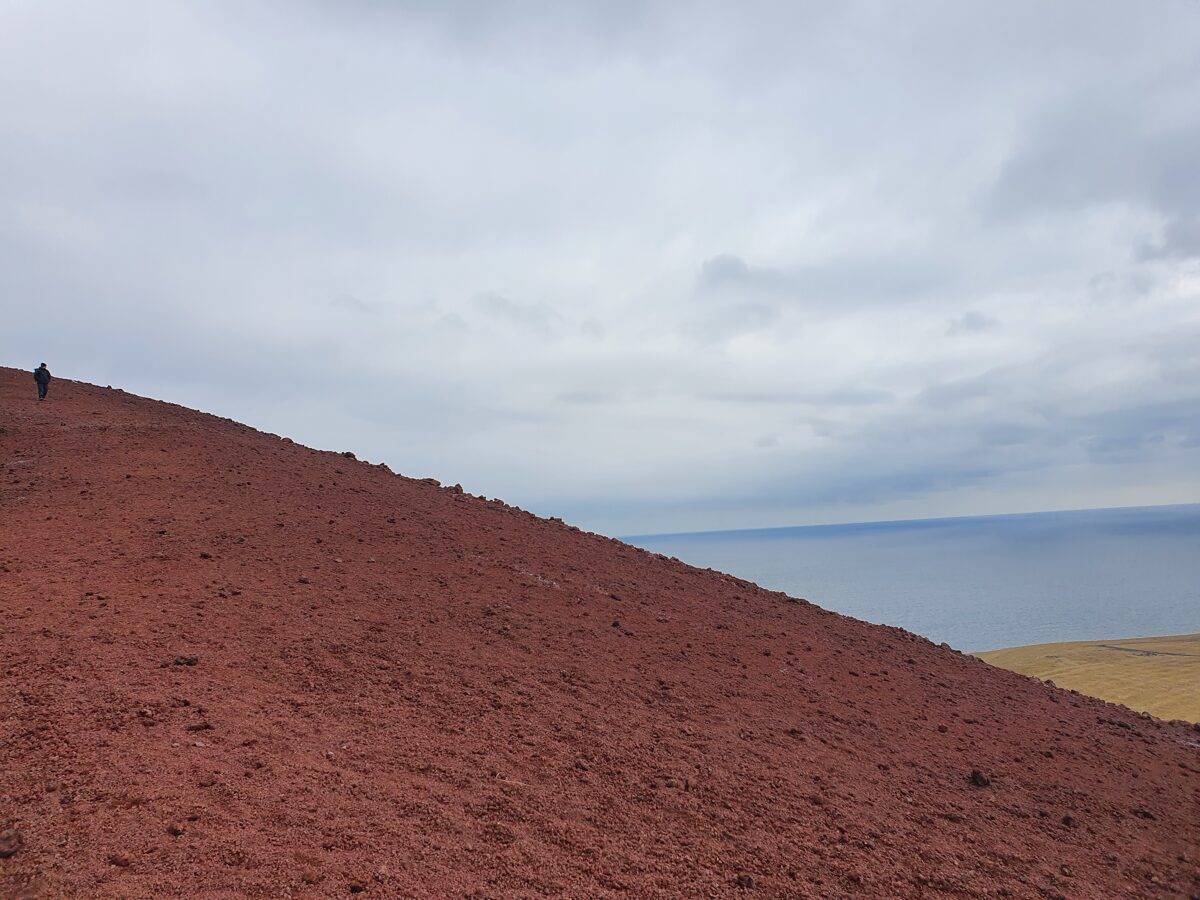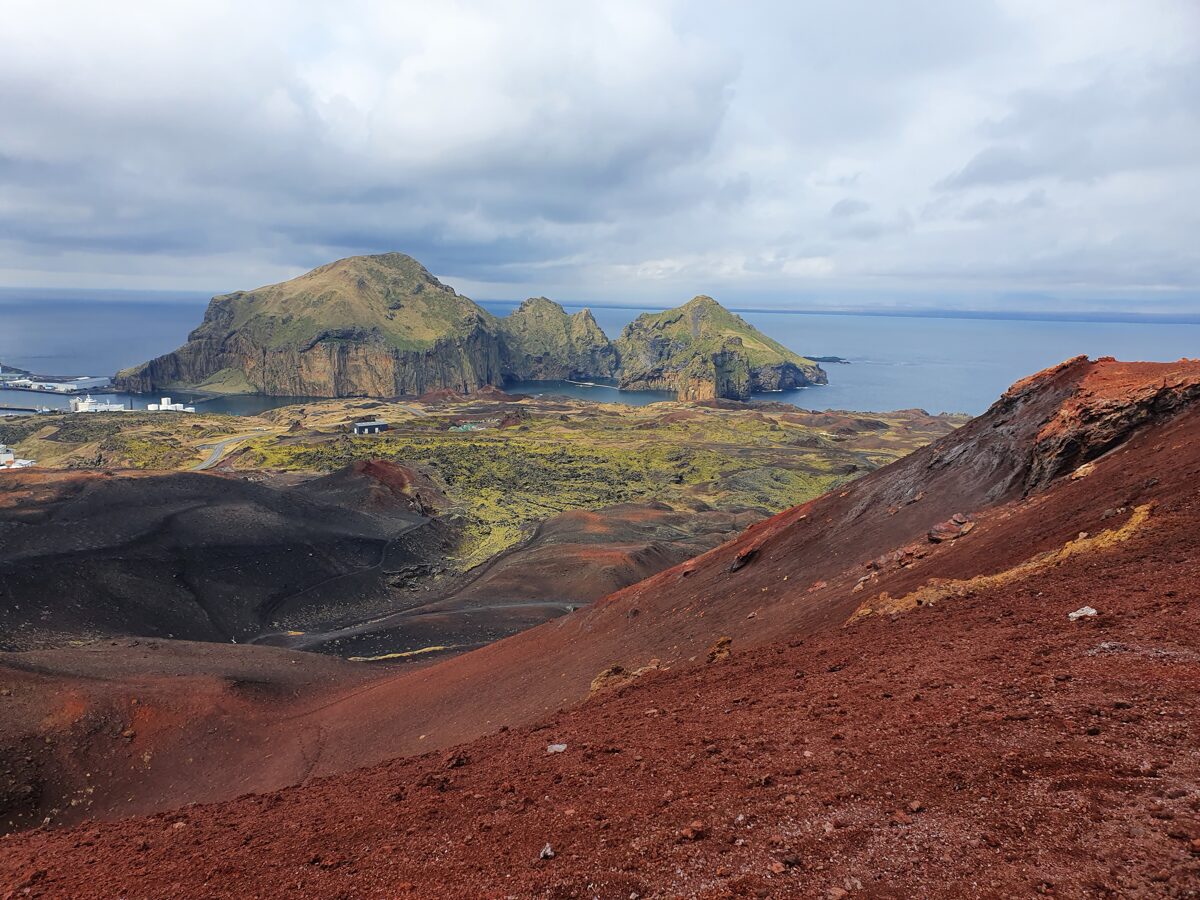 We did not have the time to go to the museum of the eruption, so we had to catch up afterwards with videos from youtube. The part that is totally under lava - even 100 m or so is really impressive. Wooden street names and some old plans show that some time ago there were actually 300 houses.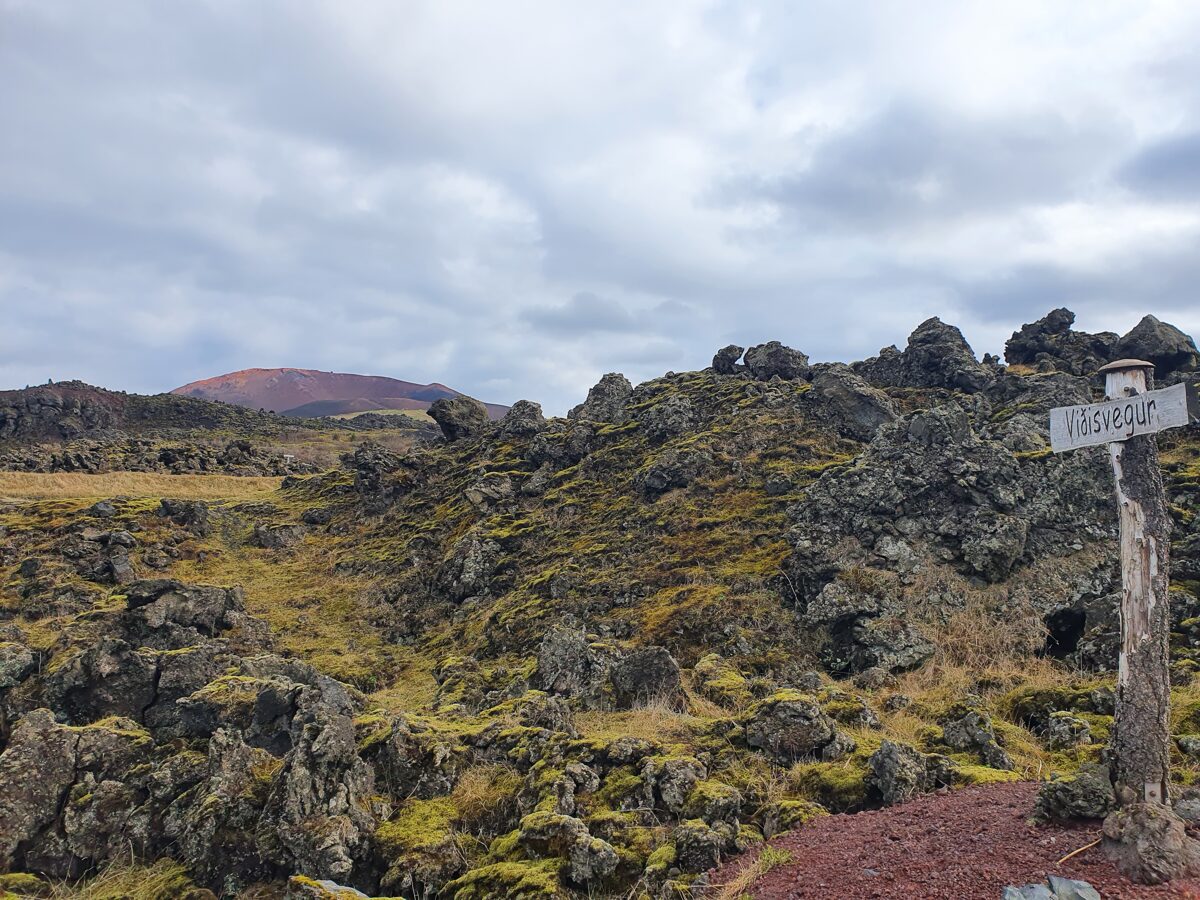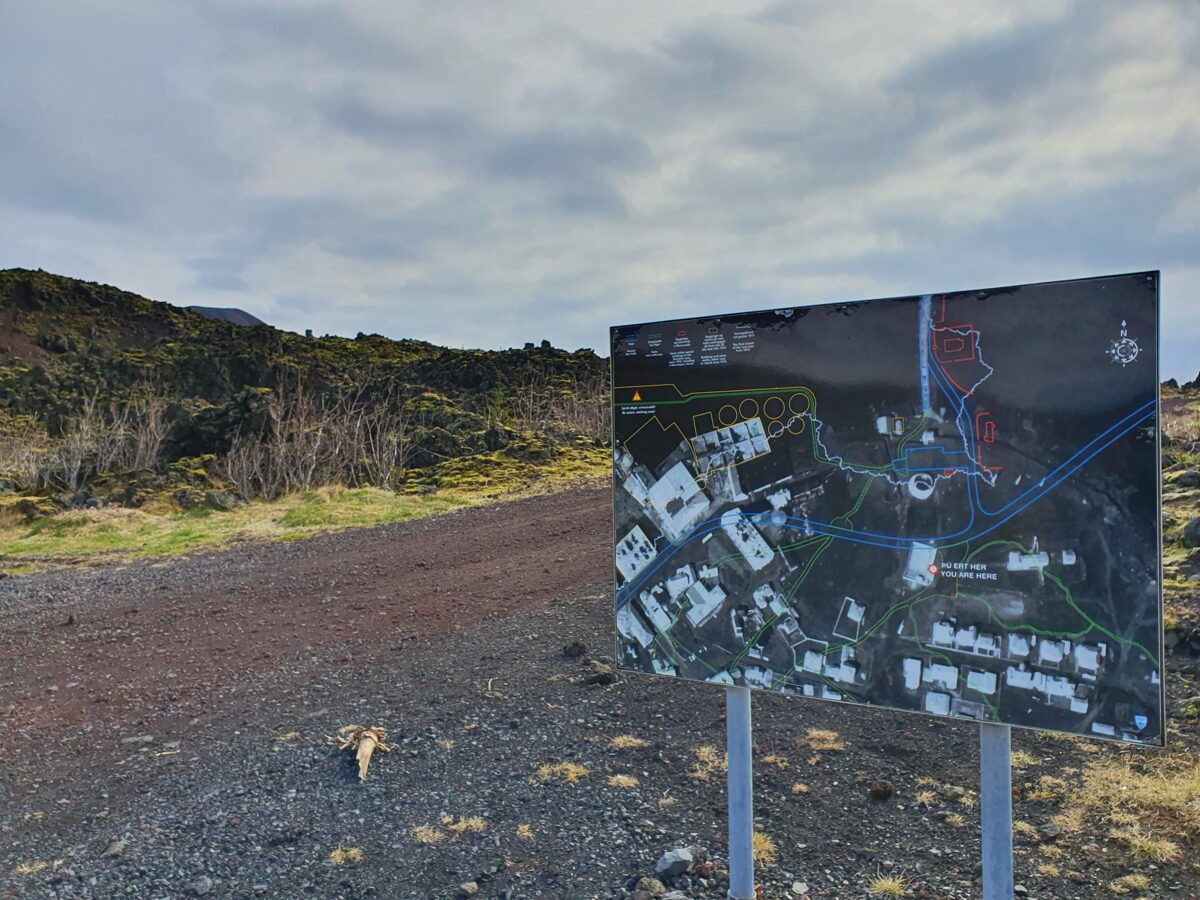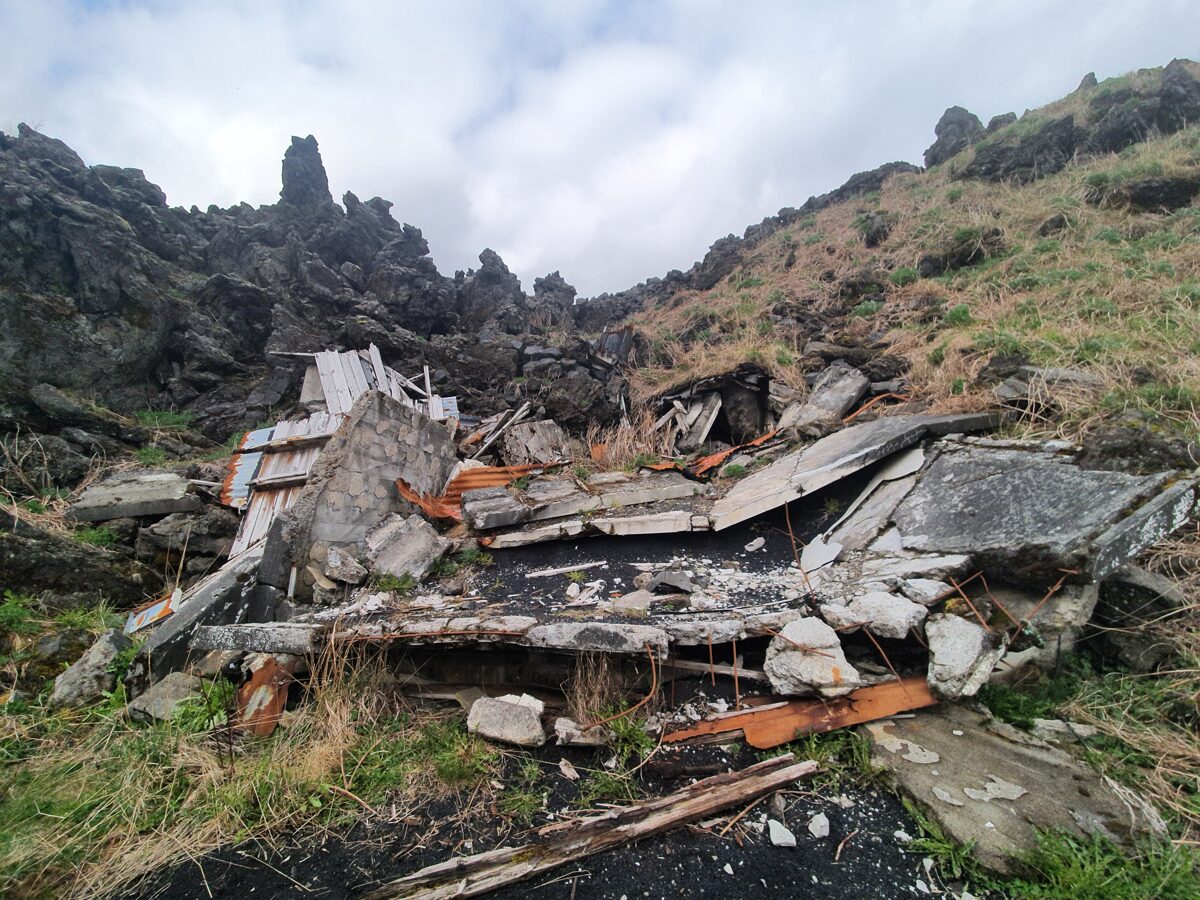 This used to be a house... Inhabitants managed to take the most of belongings to the mainland, many did not return (and I can understand why).
At the harbor you can really see that the lava stopped just there, this is a water tower.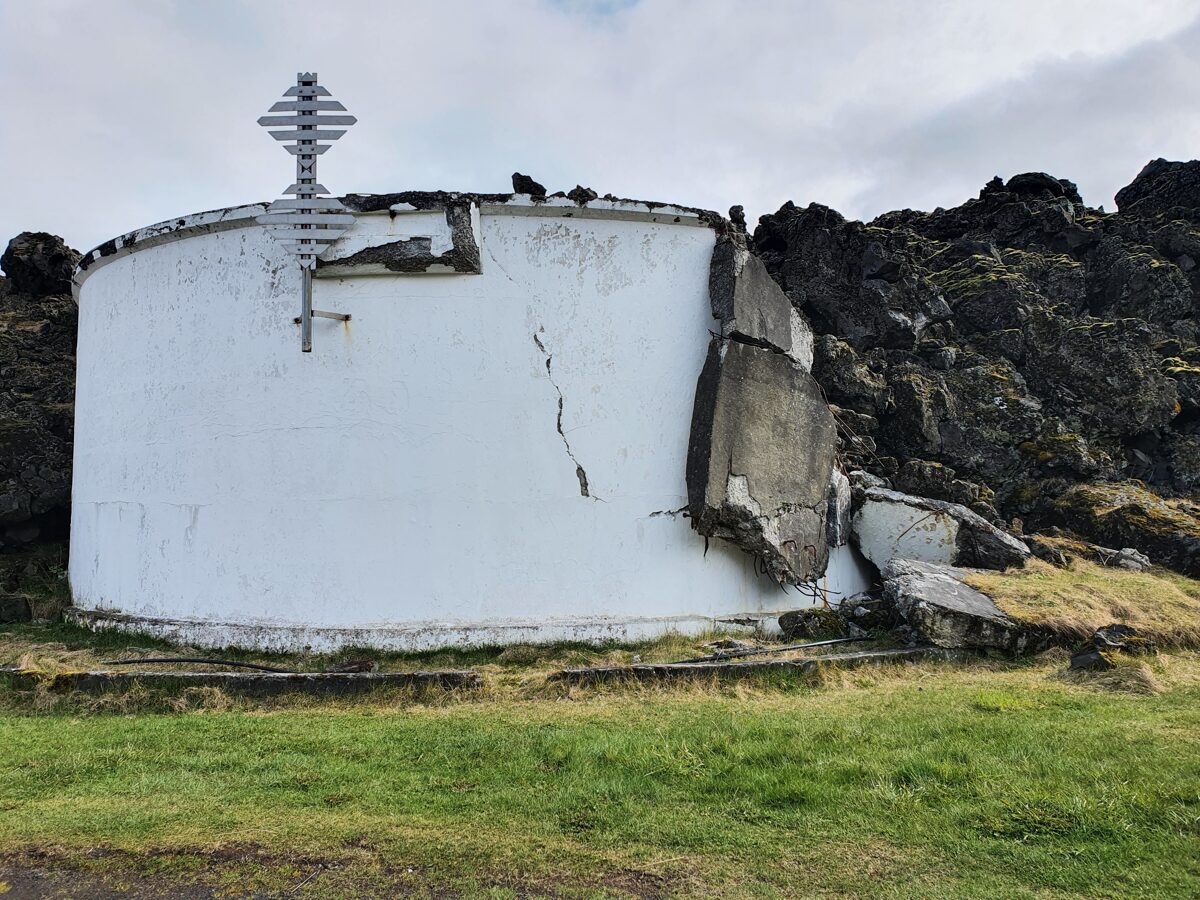 There are very many things to see on the island, there was definitely not enough time, one would need at least one full day, even better would be to stay overnight.
Ah, and the funny thing, on our way back we met a Latvian acquaintance! Imagine the coincidence? Iceland is small :)
Reykjanes is a very interesting peninsula, of course the volcano is the star right now but there are very many things to see around.
We stopped at the Seltun geothermal area, it's small but lovely.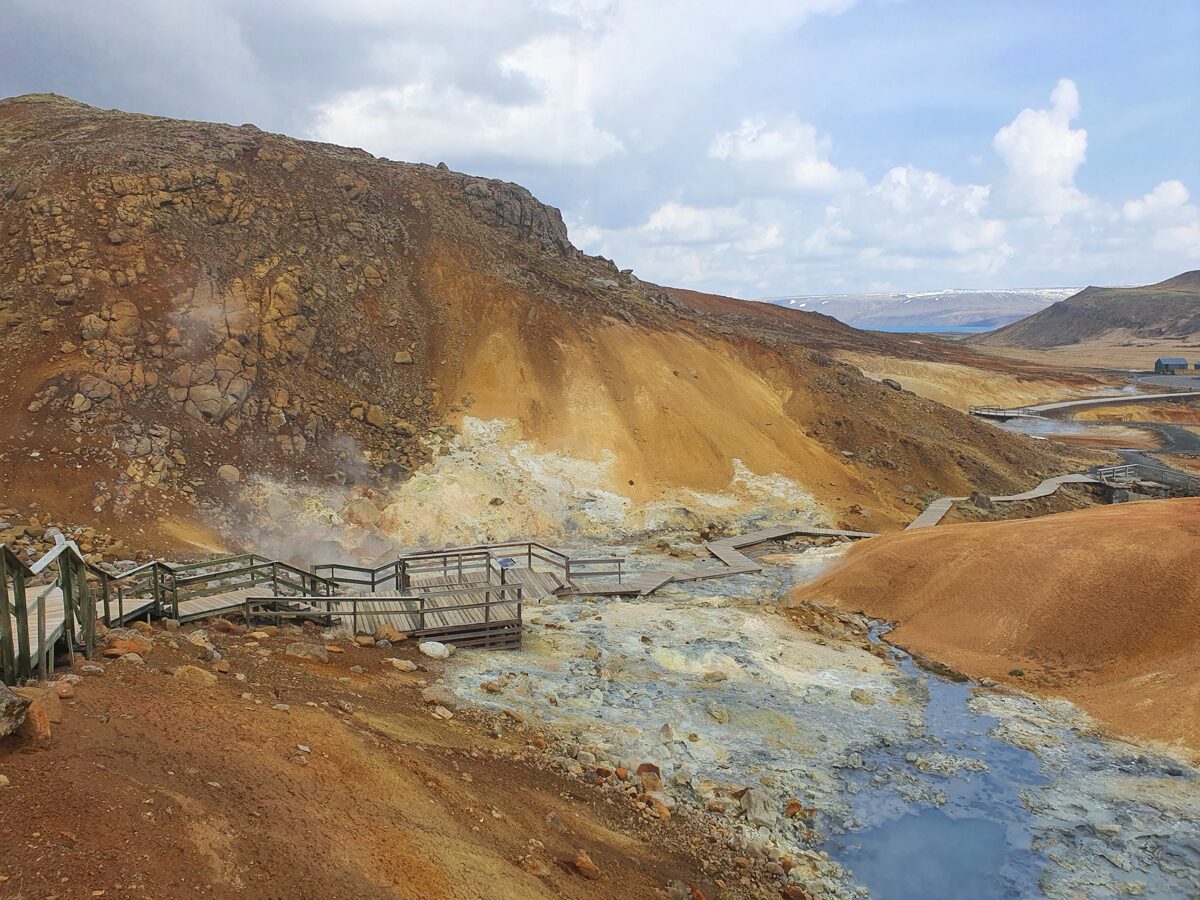 We found the hot pond Skatalaug - follow the small river and you will find it too.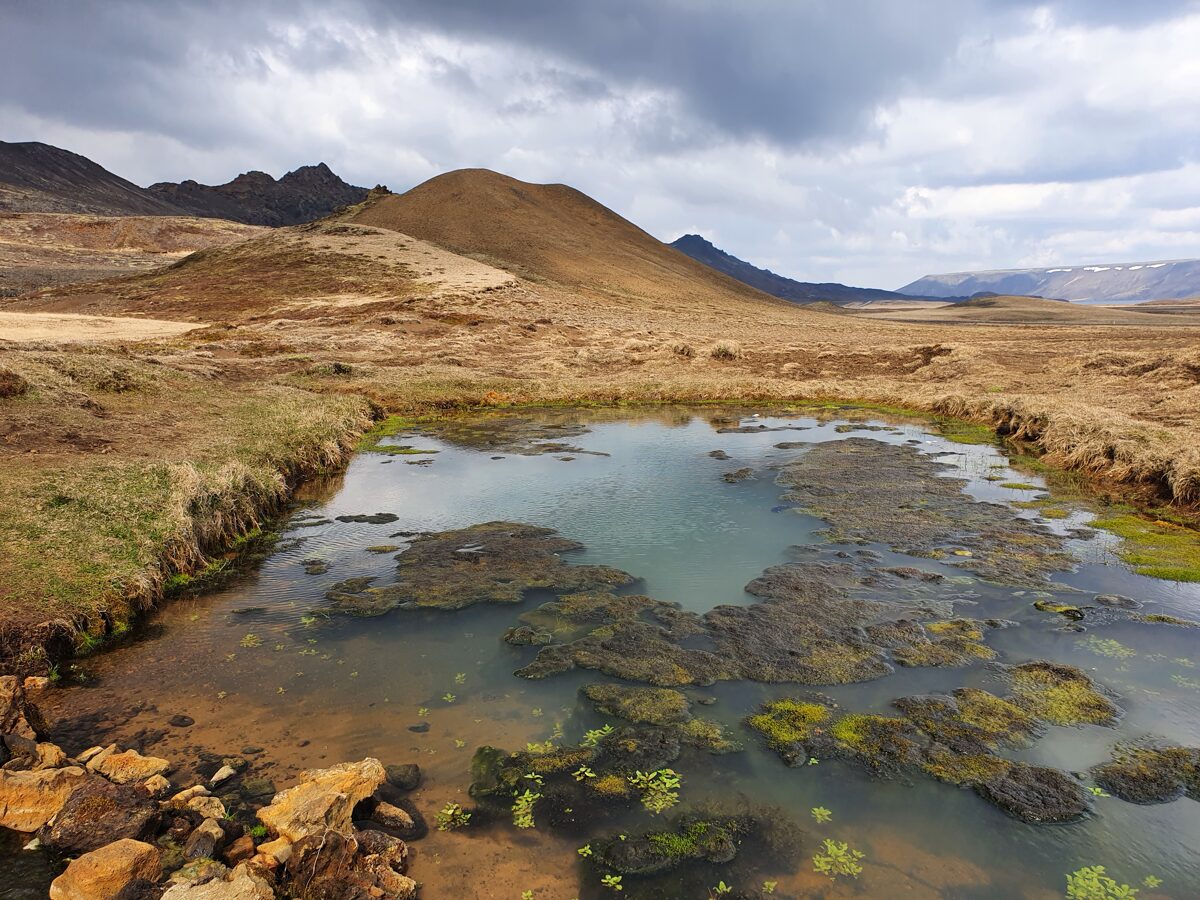 We discovered the beautiful surroundings of the Kleifarvatn lake. The weird formations were crated by lava that had difficulties to escape the glacier.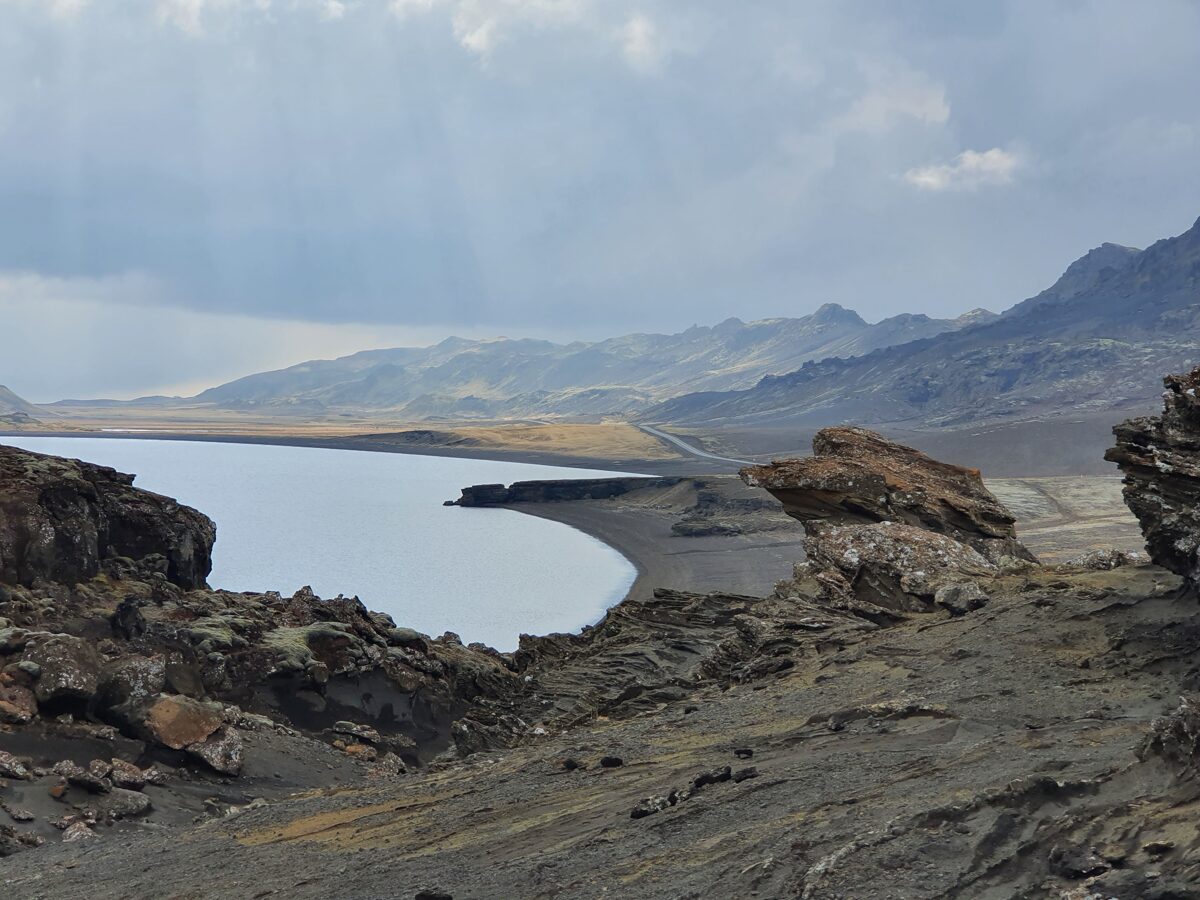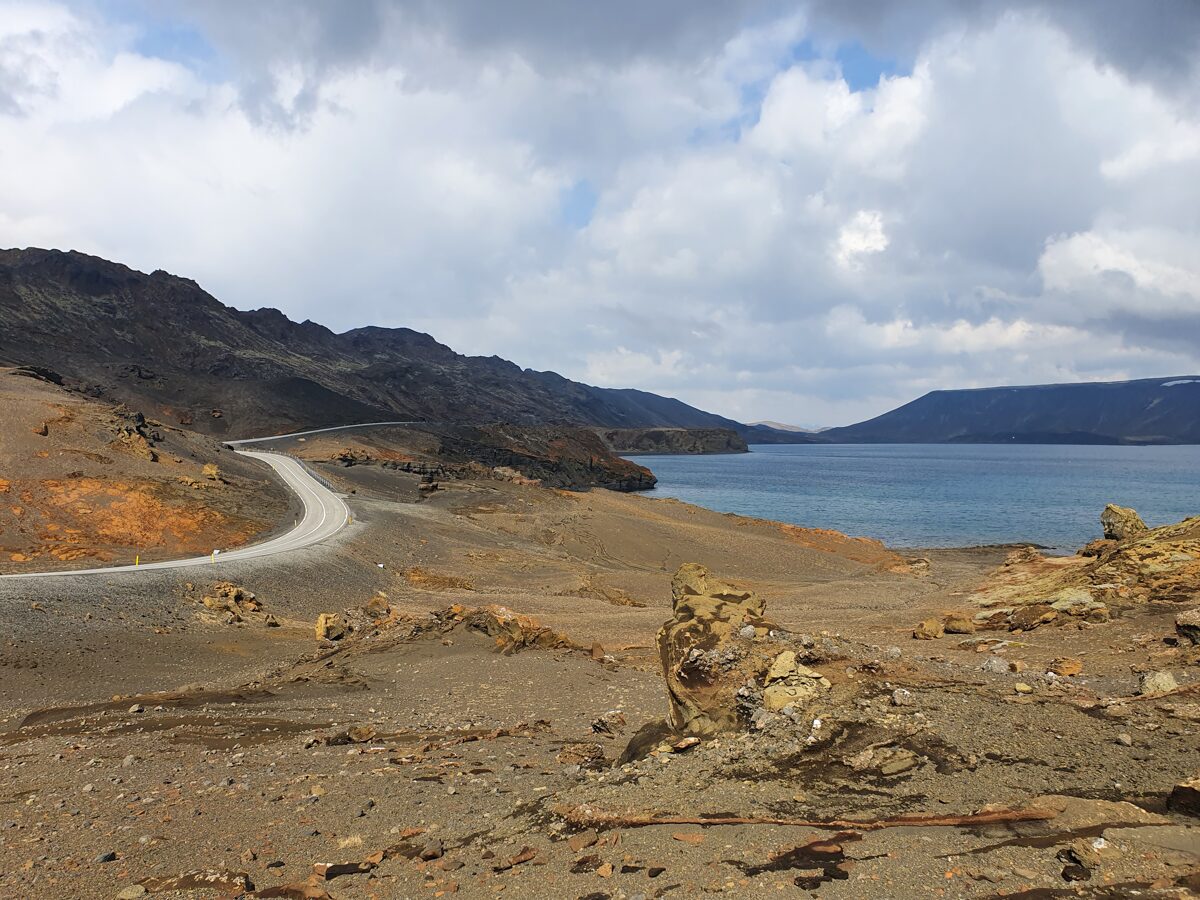 We checked out the Brimketill lava pool.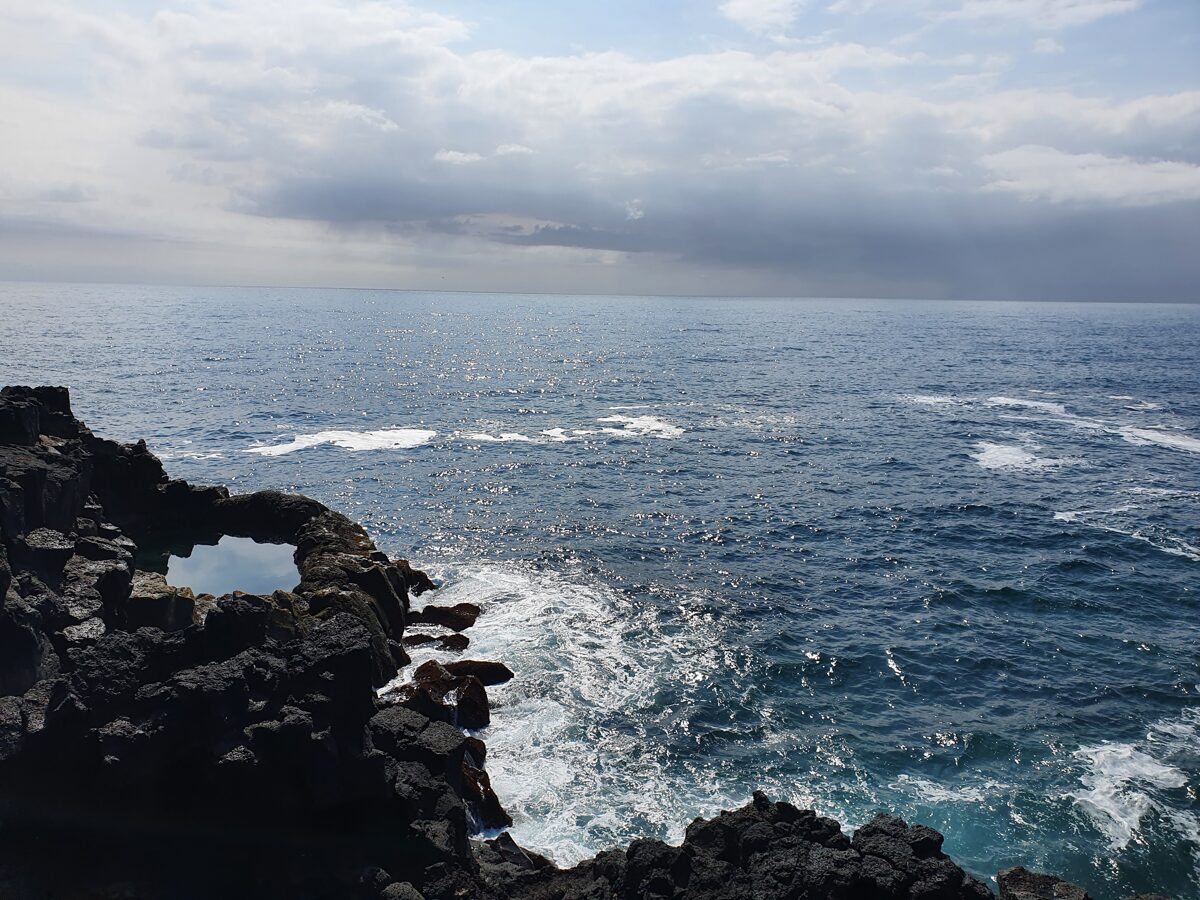 We spent some time again at Valahnukamol - this time no crazy wind nor huge waves.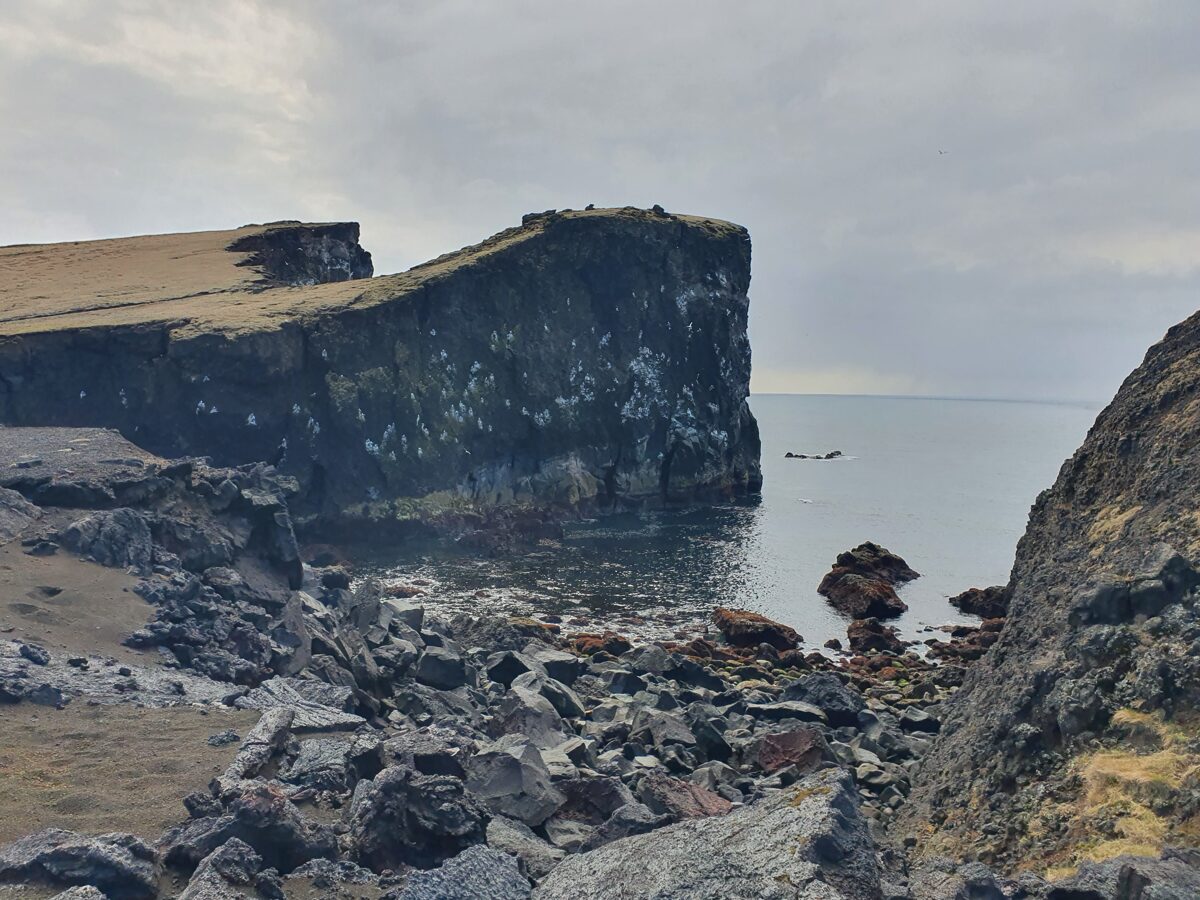 And we also wanted to see the bridge between the continents without snow.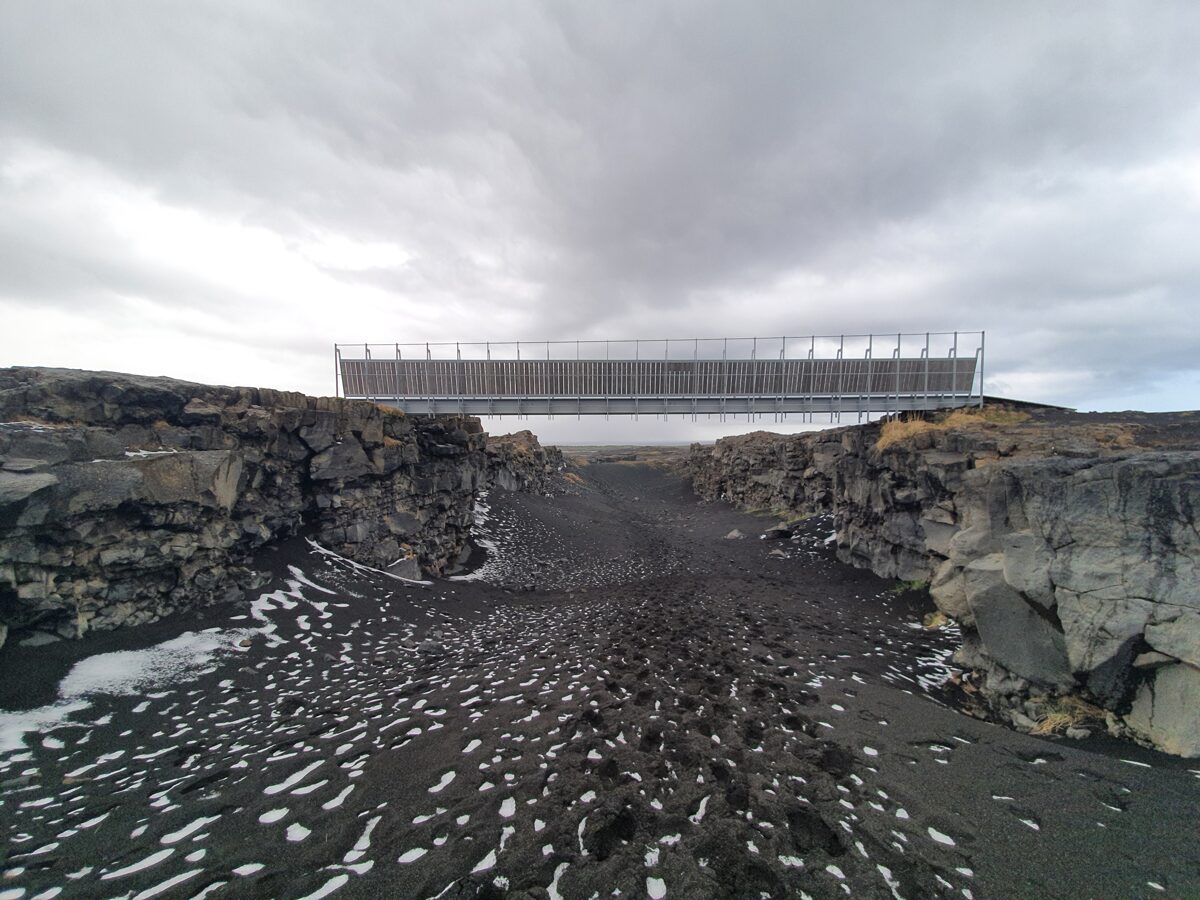 We even made a walk around the blue lagoon. We had been there twice but never checked out the surroundings.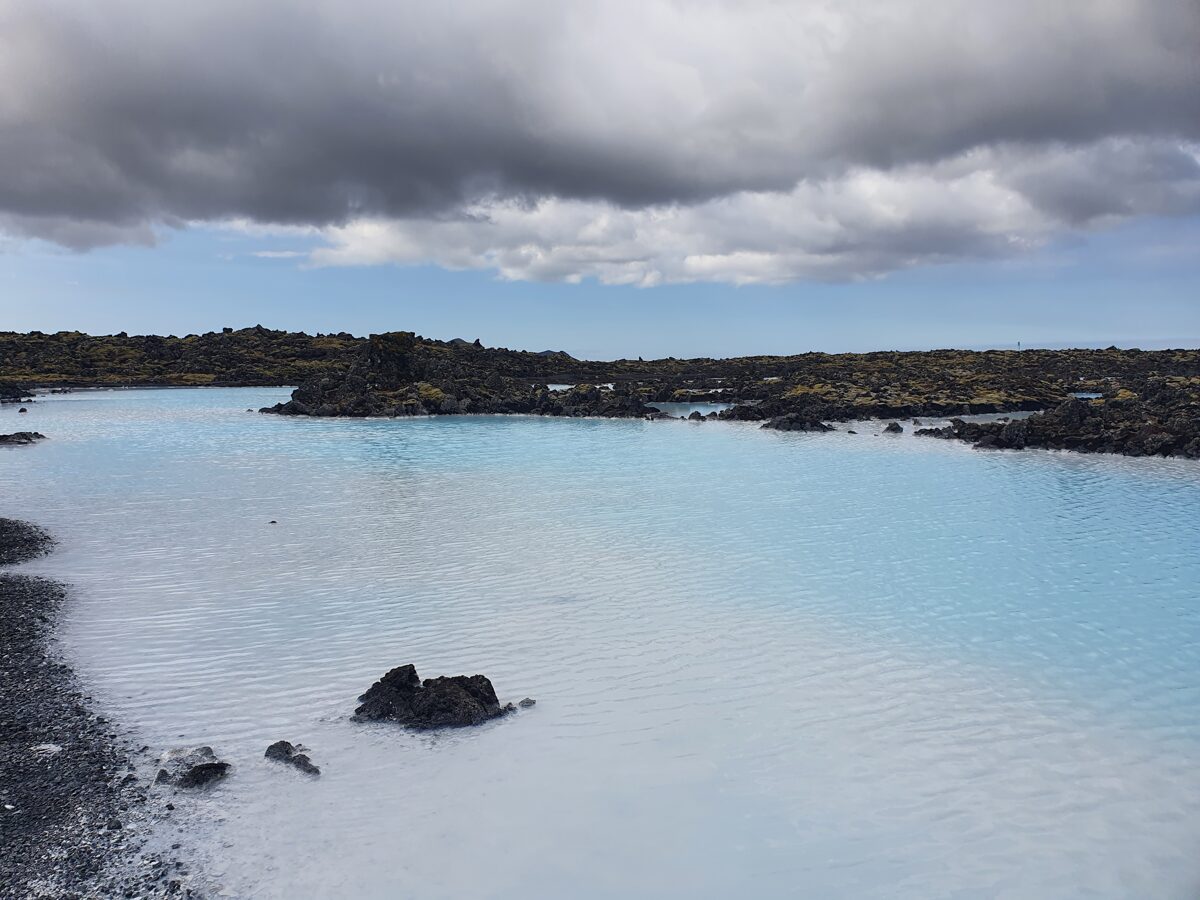 Our last task was to see the volcano in the night. Again woooow woooow wooow... This time there were more people on the hill to enjoy the spectacle but it was really memorable. I don't know how many hours we actually spent there. It was just mesmerizing...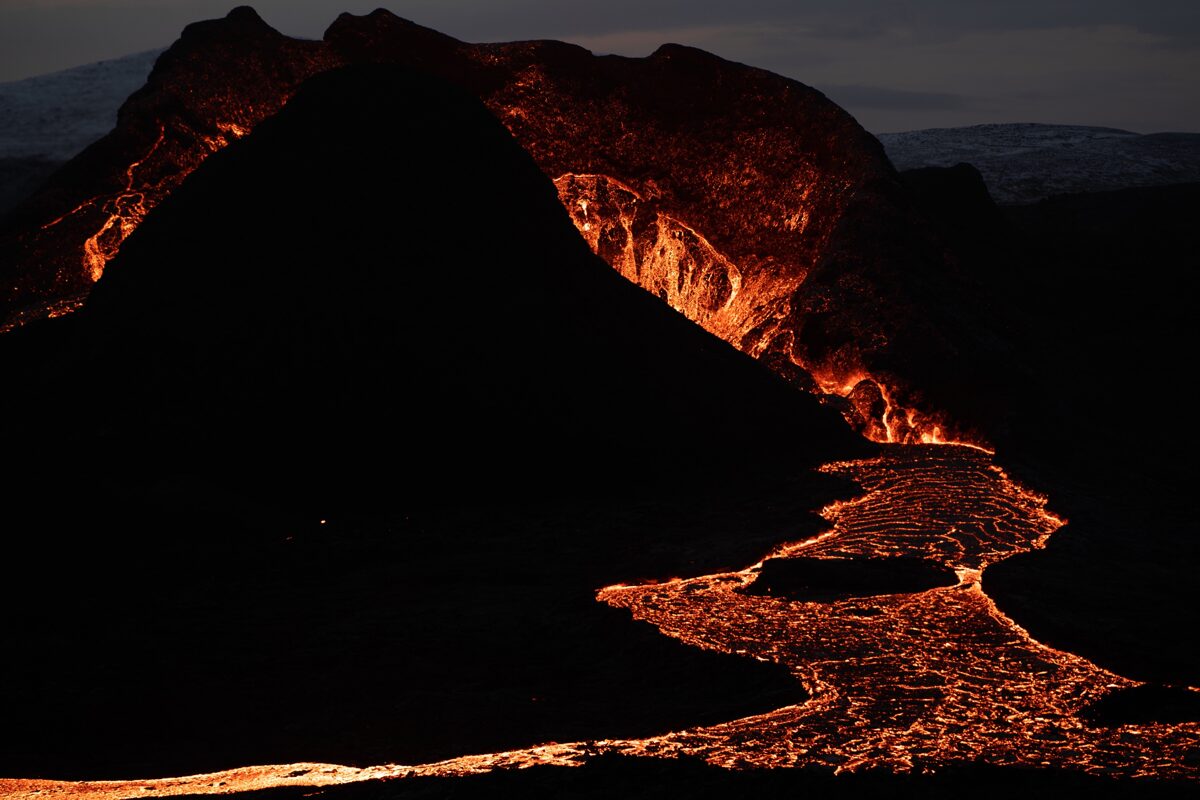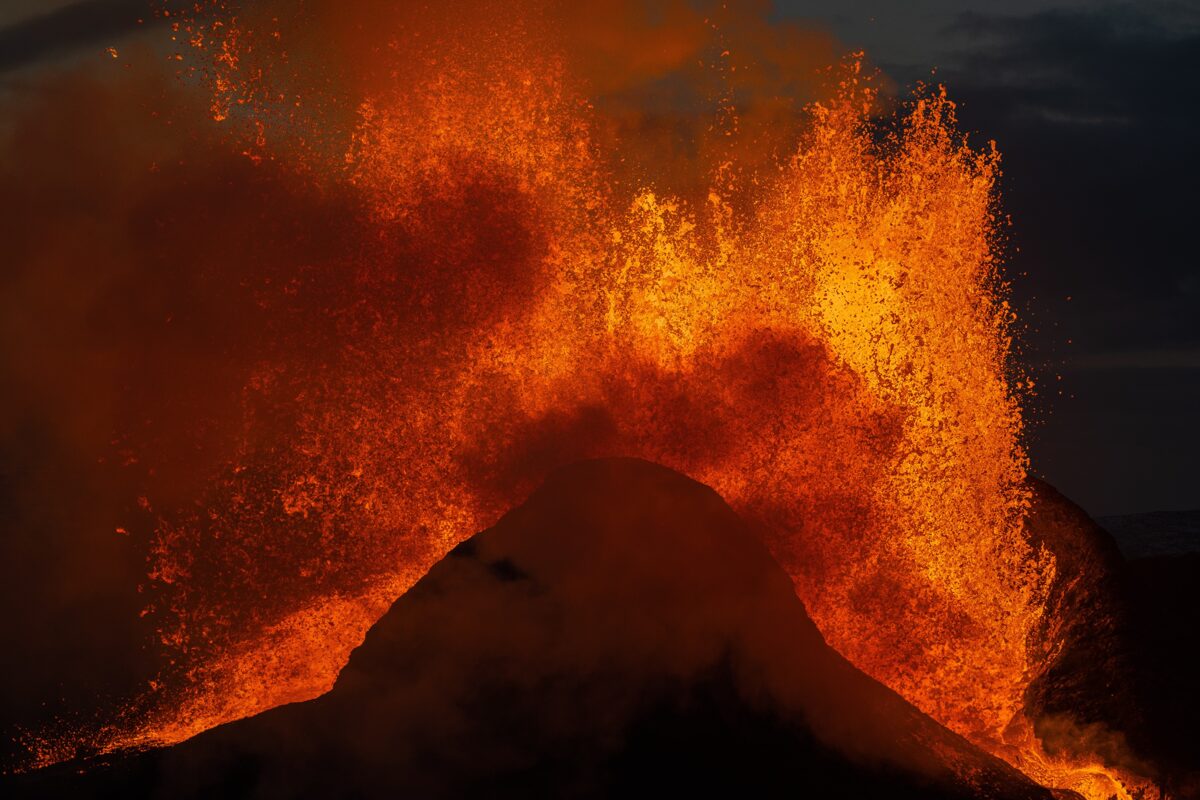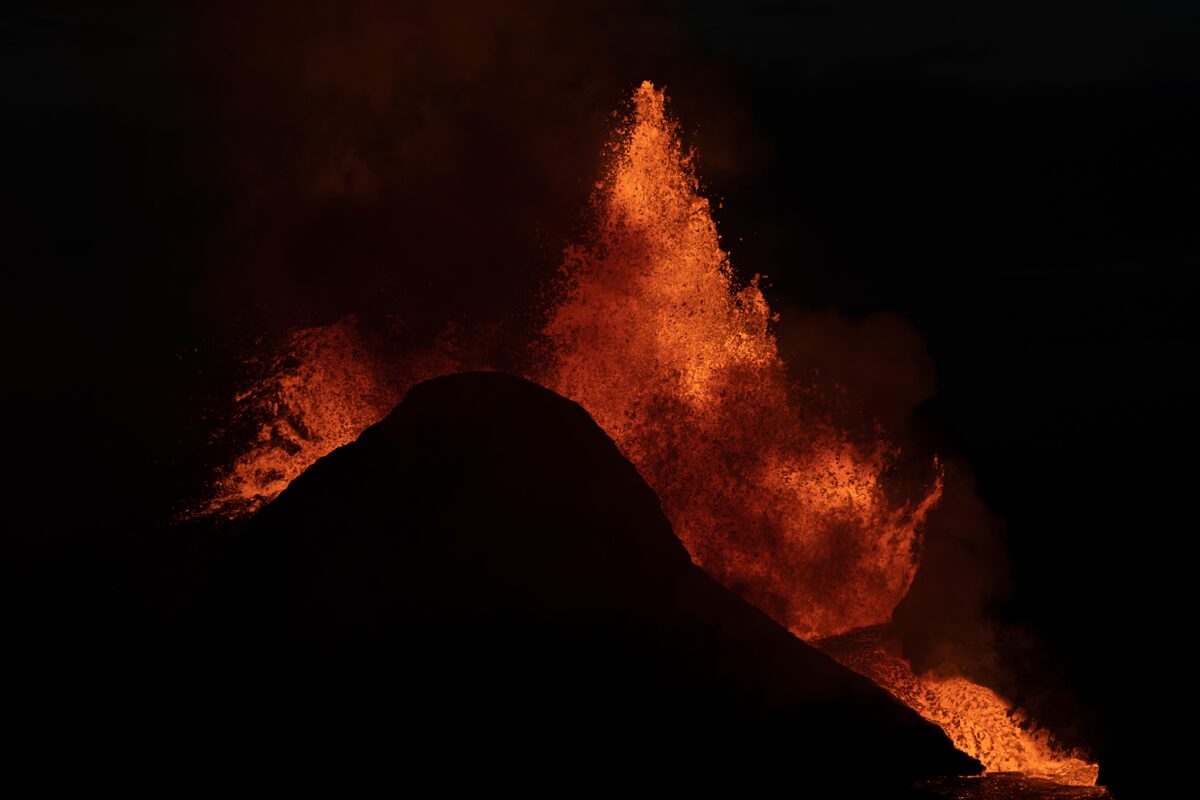 This time the wind was more tricky and people who were closer to the lava river were asked to move up because of the gasses. At around 23:00 the civil protection guards talked to every single person on the hill and explained that they were leaving the site. That's what I call responsibility!
We also saw loads of stupid people, going next to the lava too close, peeing on it and going closer to the volcano although the area had just been evacuated by the guards...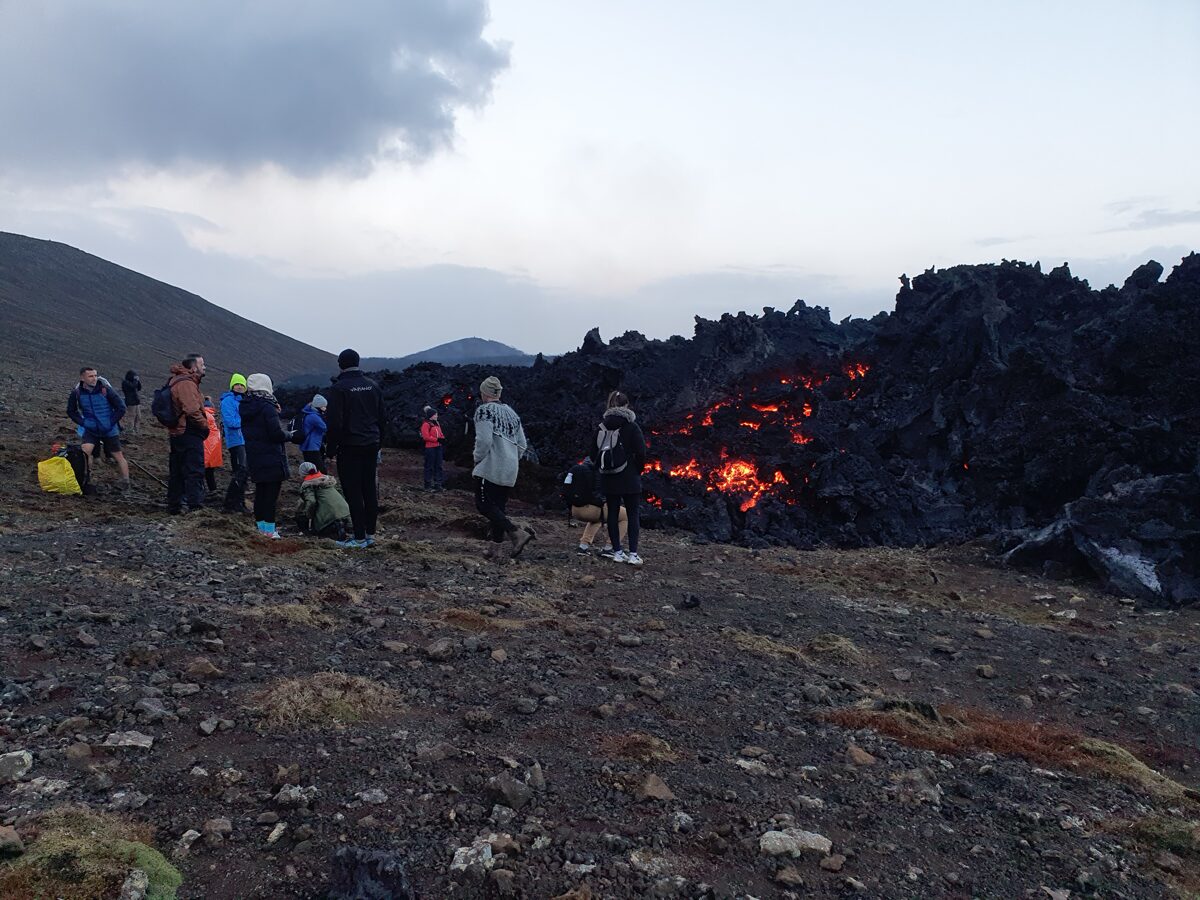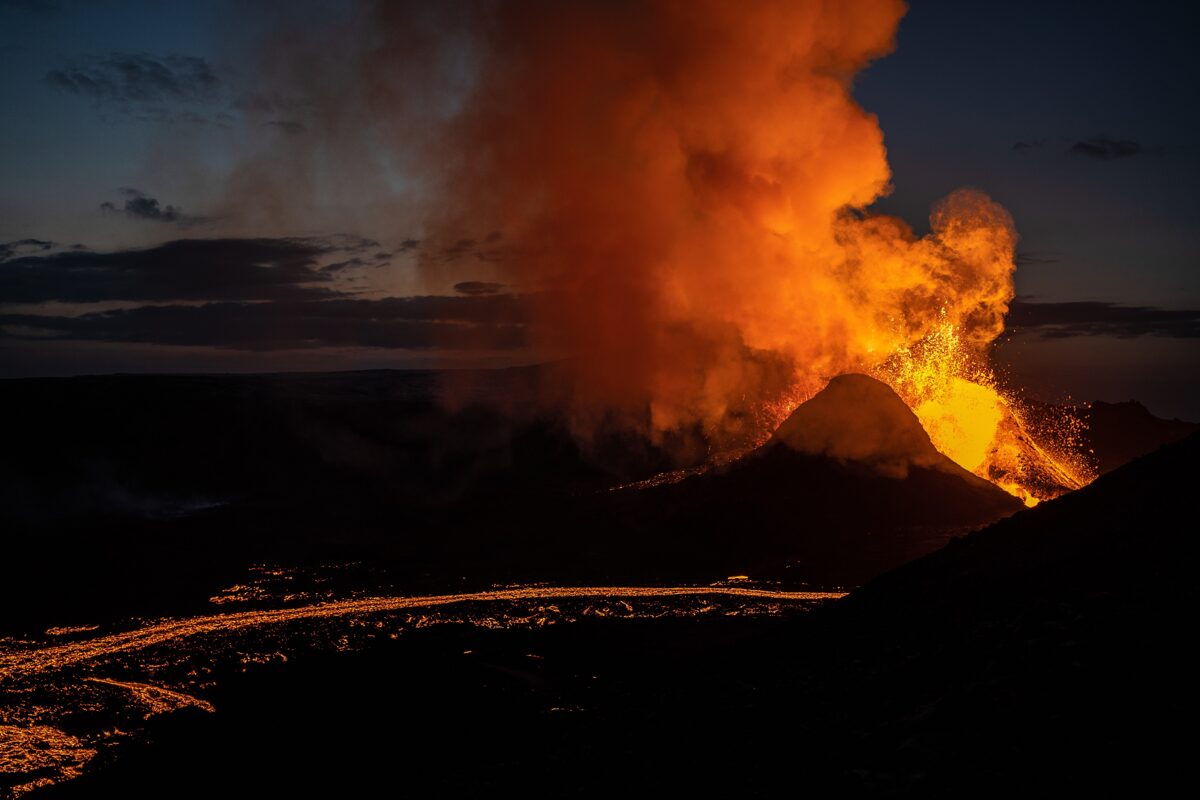 It was very handy to have the headlight for the way back and every 5 min we were rewarded by another wooow.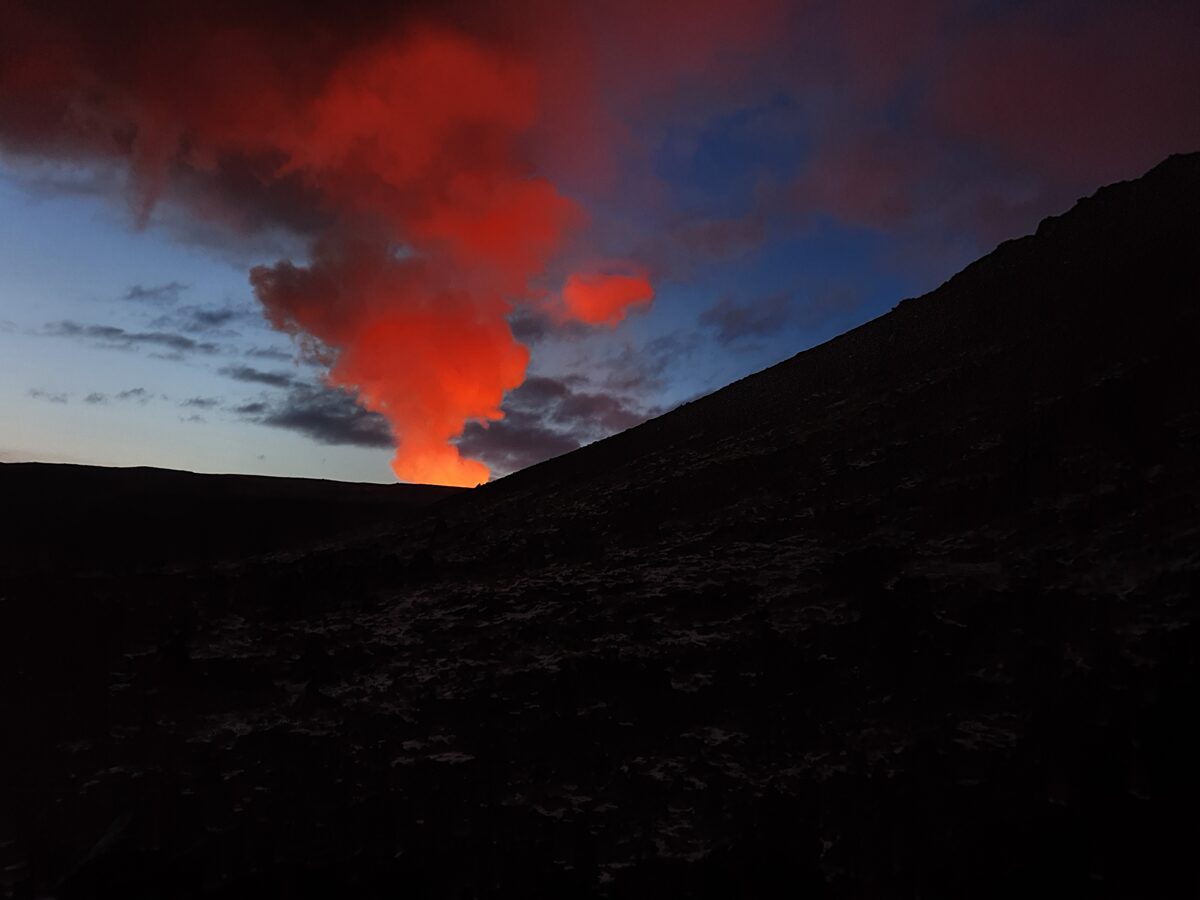 Some observations:
- Iceland is open to vaccinated tourists, and if you are not (but can visit Iceland), the quarantine is definitely worth to see the volcano. All details available www.covid.is
- Allow a margin of few days to be sure you can actually visit the volcano. Bad weather, concentration of gasses, fires can can be reasons why the volcano is not accessible.
- Be smart and responsible, you are dealing with an unpredictable phenomena here.
- Always follow what www.safetravel.is is saying about the eruption.
- Good hiking shoes and walking poles are needed. Yes, you can also do it in sneakers but do you want to risk?
- Don't wait too long, it's a lifetime experience. The more lava erupts, the further volcano will be. They say that it will take a month for the lava to reach the road...
- Lots of useful info about the evolution of the eruption: https://www.facebook.com/Natturuva
- Lots of useful info also here: https://www.facebook.com/reykjanesgeopark
- Enjoy!!!!

No comments
Leave a reply