Amorgos and Naxos - a sure value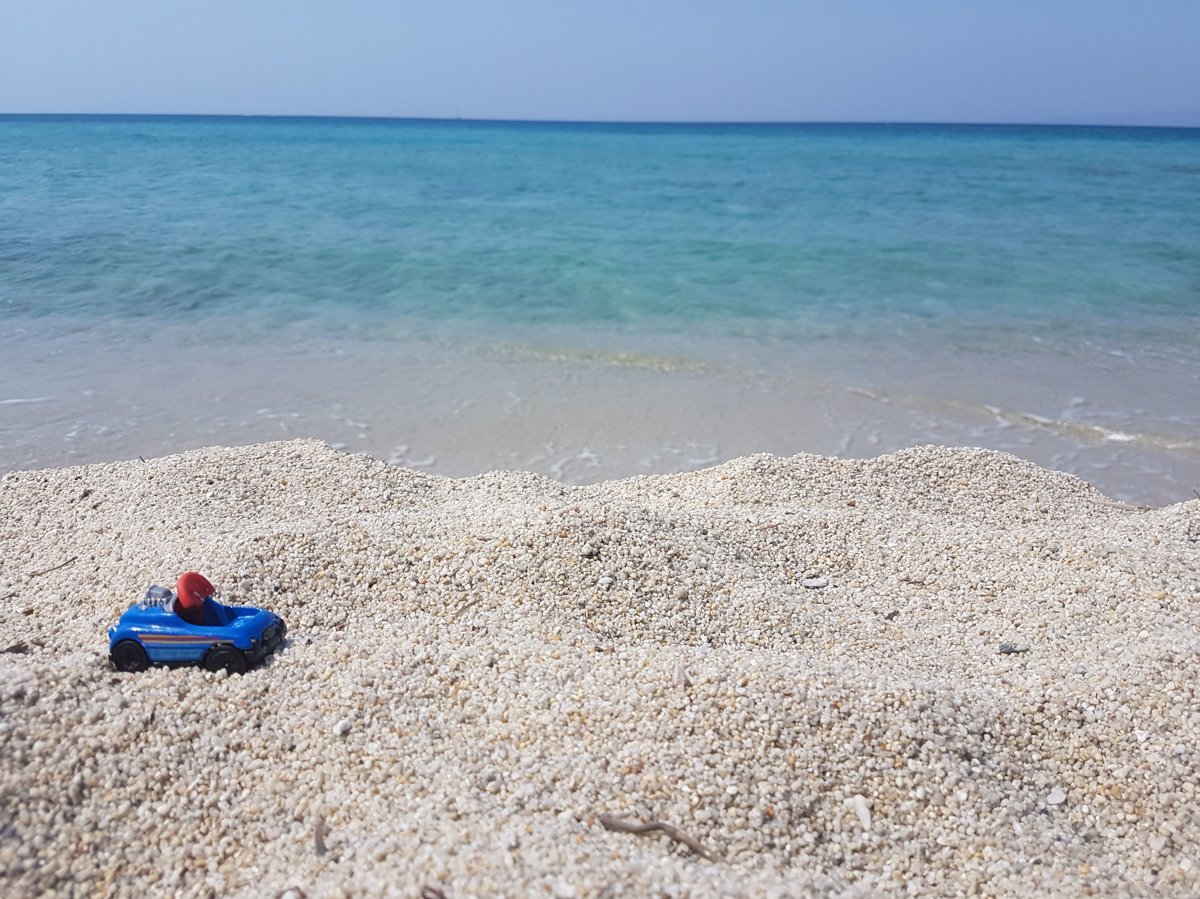 What a better day to write a long due blog post about a wonderful summer than a long and cold winter evening... right? Just the thought of the lovely Greek sun warms me up immediately! Well, you guessed it - Greece was our summer destination again. What are the chances that we would go to Greece again? Hmm... wanna bet?

Ok, once again our choice was Amorgos and Naxos. These islands don't stop surprising us and is a sure thing, you just cannot go wrong. A paradise for travelers who want to enjoy nature's beauty, local culture and very, very good food :)
---
This time we started our trip immediately from Athens to Amorgos - 8 h ferry seems to be like a long time but with Blue Star you always have something to do, at least drink 4 freddo cappuccinos :)
Once out of the ferry, we go quickly to the car rental to pick up a car and a smart decision to be the first out of the boat as the queue after us gets super long. Once again we are staying at the most beautiful place on the island - Pano Gitonia in Patmos. So good and relaxing to be back.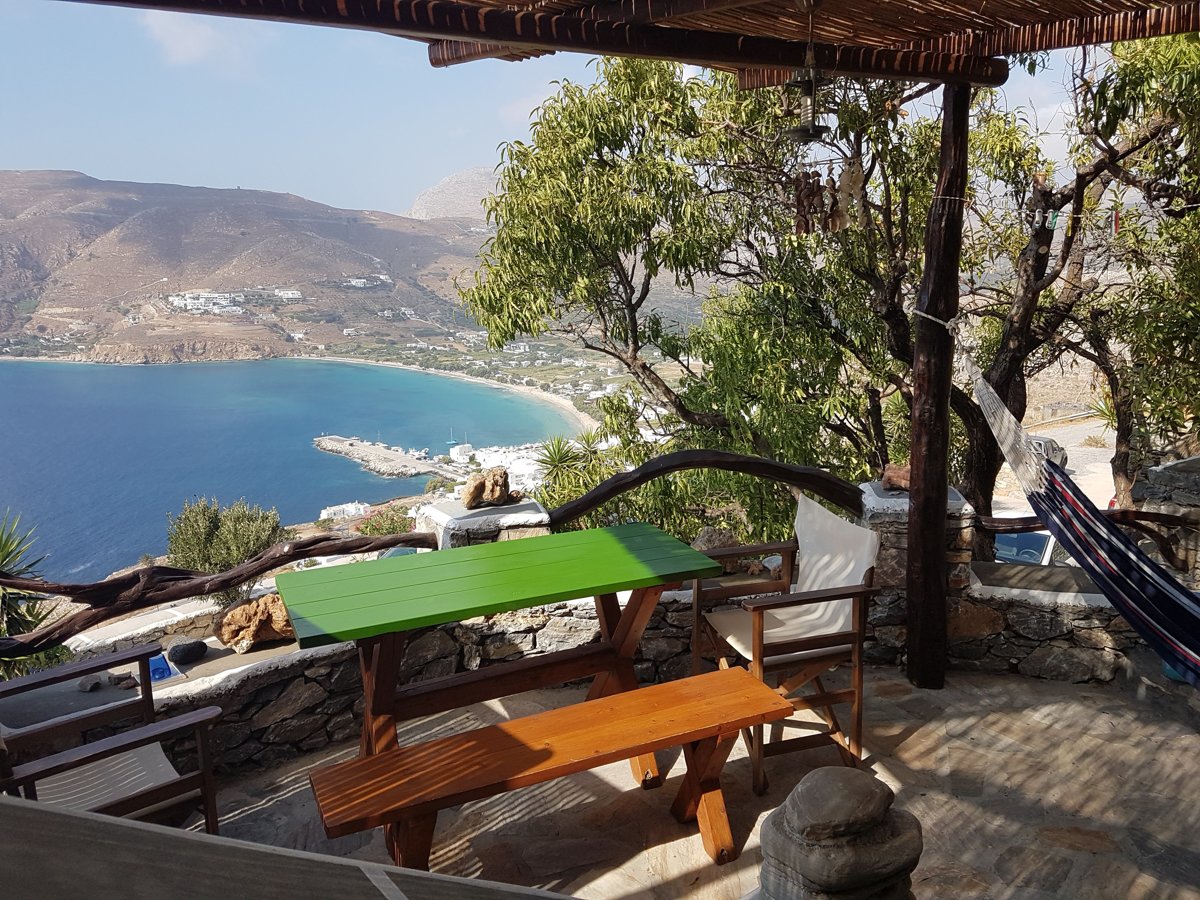 Last year we had no chance to walk up to the wind mills of Machos (highest wild mill complex in Cyclades) - well, this year it's the priority No 1. It's quite windy, so the walk is a bit challenging and up on the hill it's almost crazy wind... The walk up is around 40 min, not too difficult and the the views are amazing. apparently the mills were used up to 1975. To start the walk, park the car at the last parking of the village and then walk up the stairs and turn right.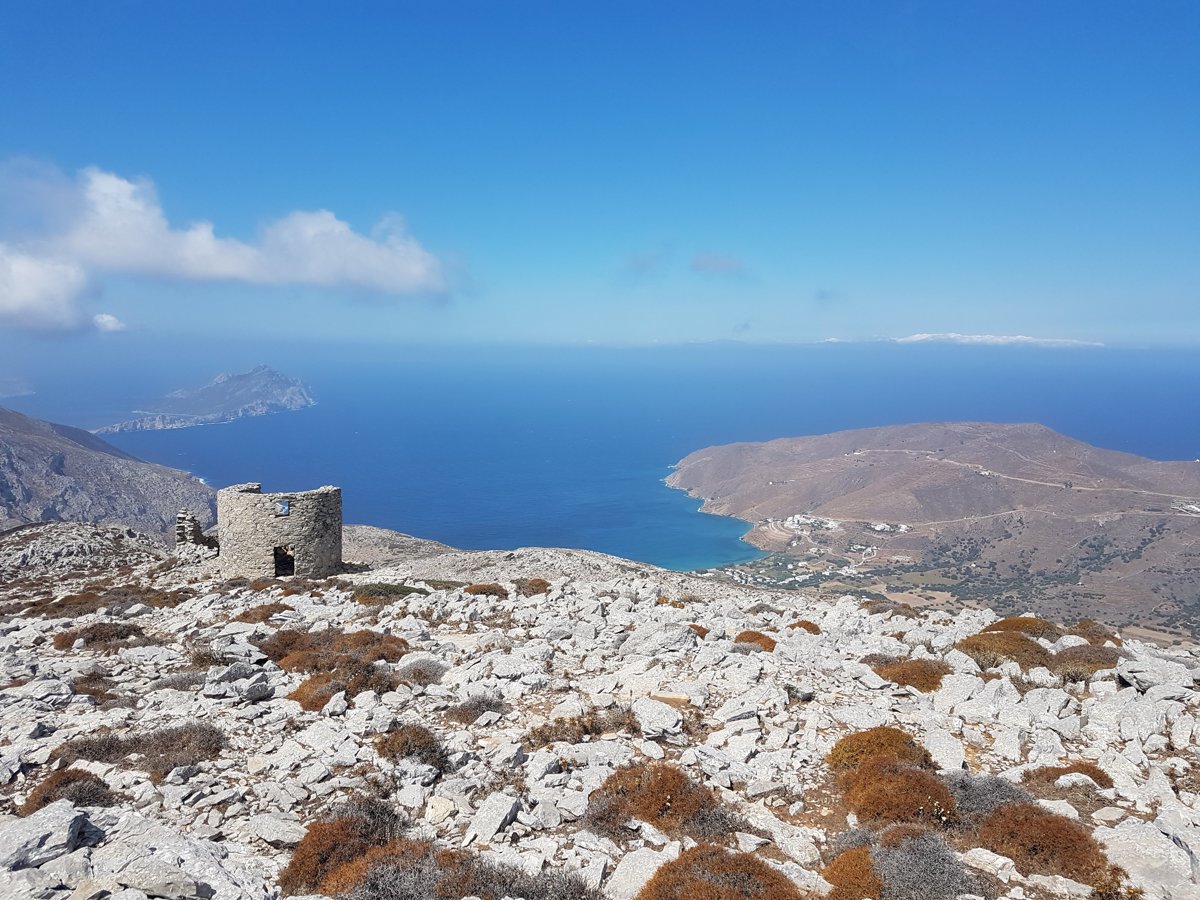 We had the path totally to ourselves, no tourists, no goats, just lots of wind. Good walking boots are a must.
After the walk we have deserved a lunch at Transistoraki, it's a pleasure to be back!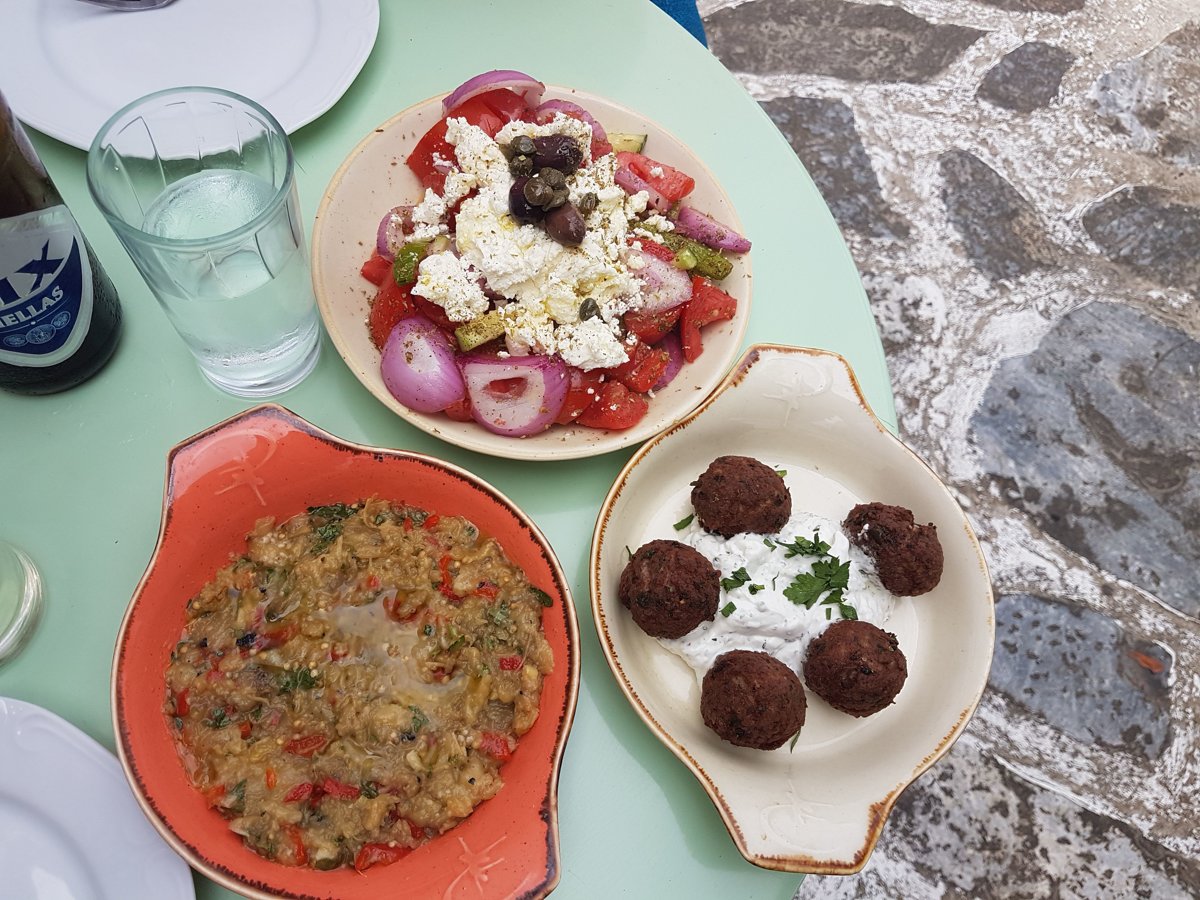 Agios Pavlos was still our favorite beach, a bit more windy than usually but the beautiful water was the same as before.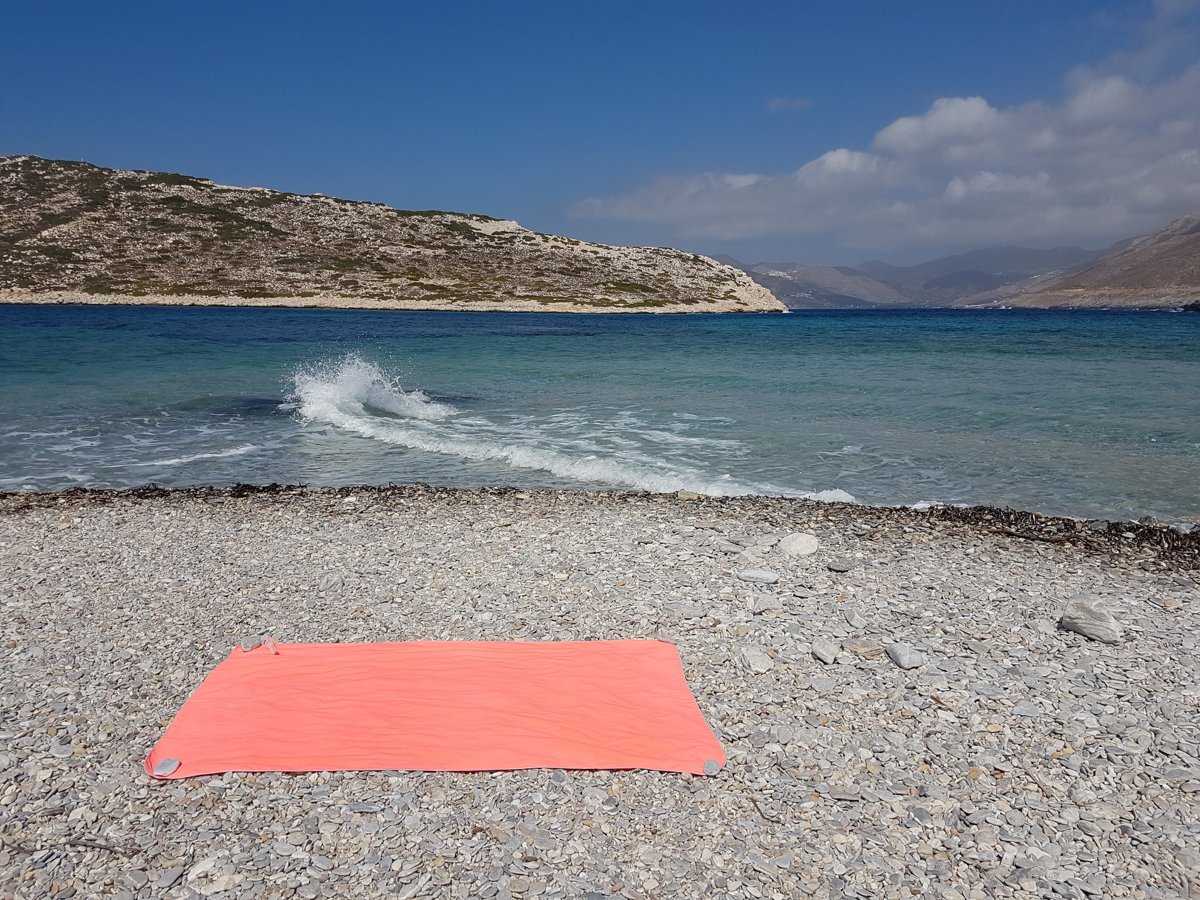 This year we have a mission - do as many walks as possible. I had read about the walk to Stavros chapel as one of the most beautiful walks in Greece. On the other hand it said that the walk would be like 4 h. We decided to try it out. On a slightly cloudy morning (thank you clouds!) we headed to explore the hidden beautify of Amorgos. The beginning of the walk was nice and easy.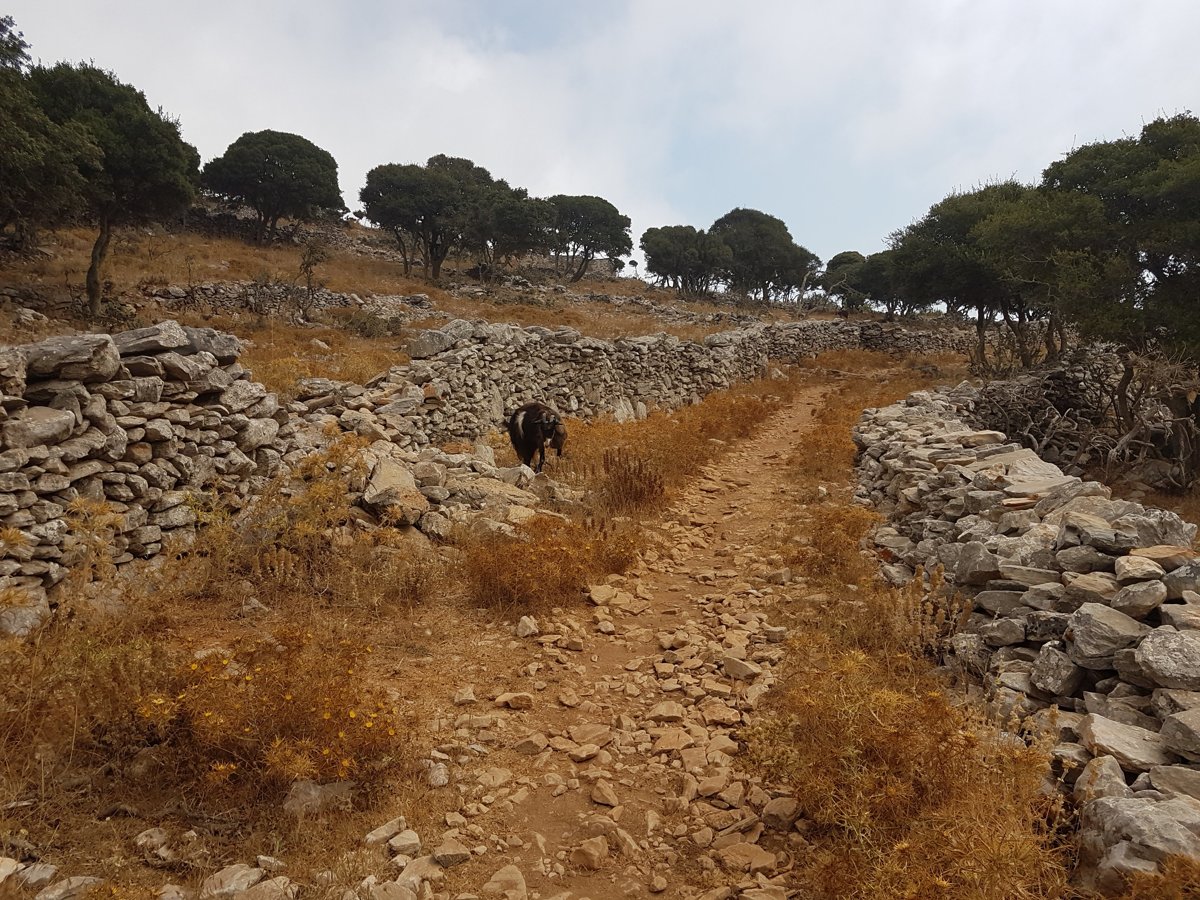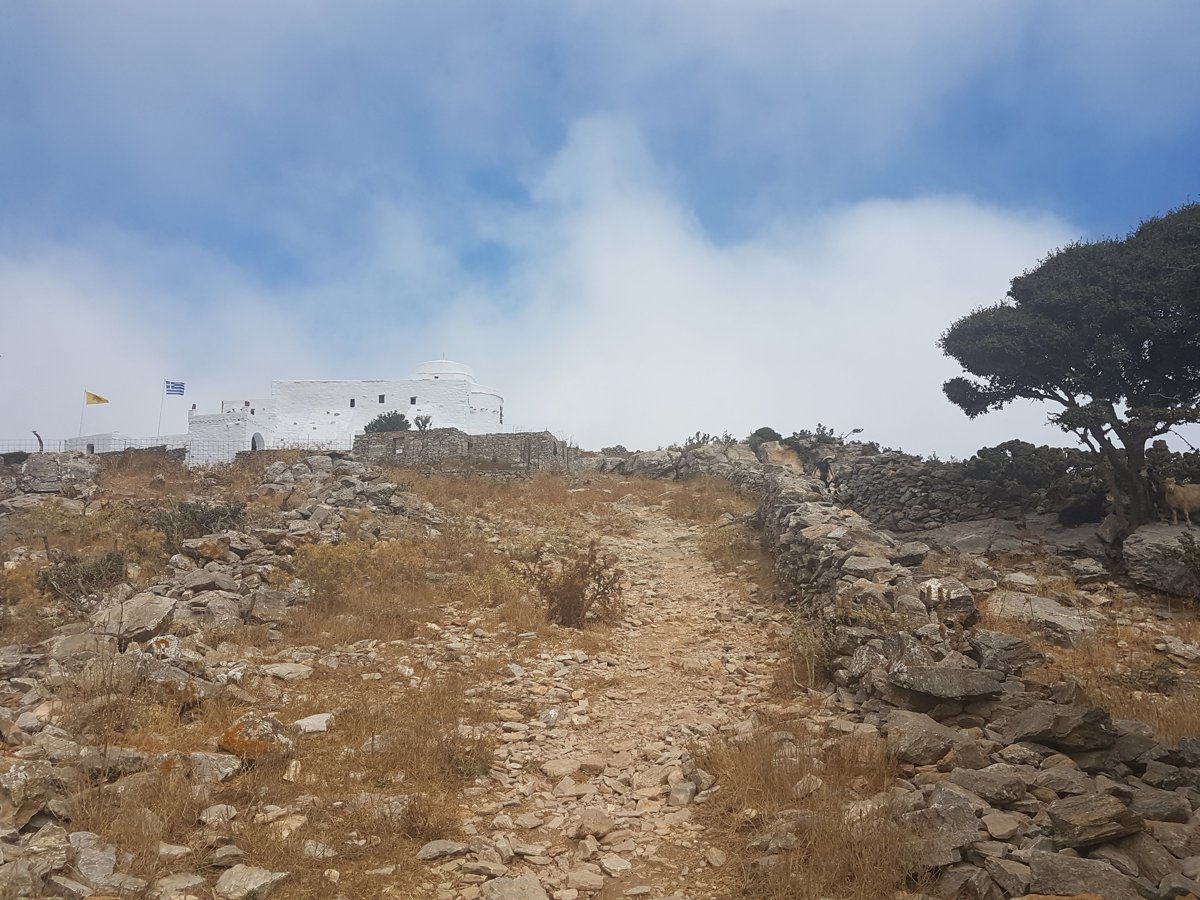 Once we got to the convent of St Theologian things got a bit more difficult - a straight walk up the mountain on pure rocks... grgrgrgr but after the suffering a beautiful path opened up on the ridge... with corners and corners and more corners and when you would think you have arrived, well, not really...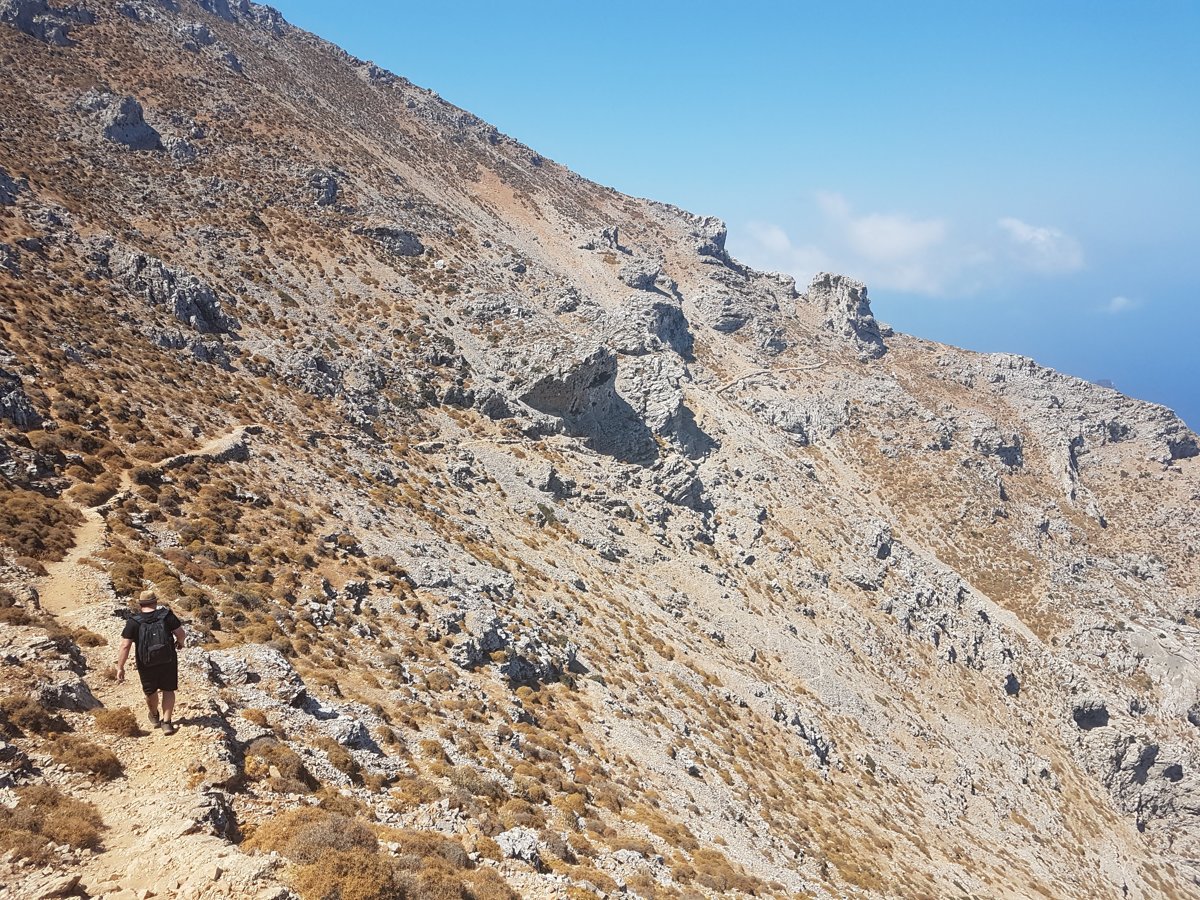 Once we arrived at St. Stavros we had no wooooow moment. Yes, pretty but I had expected something more.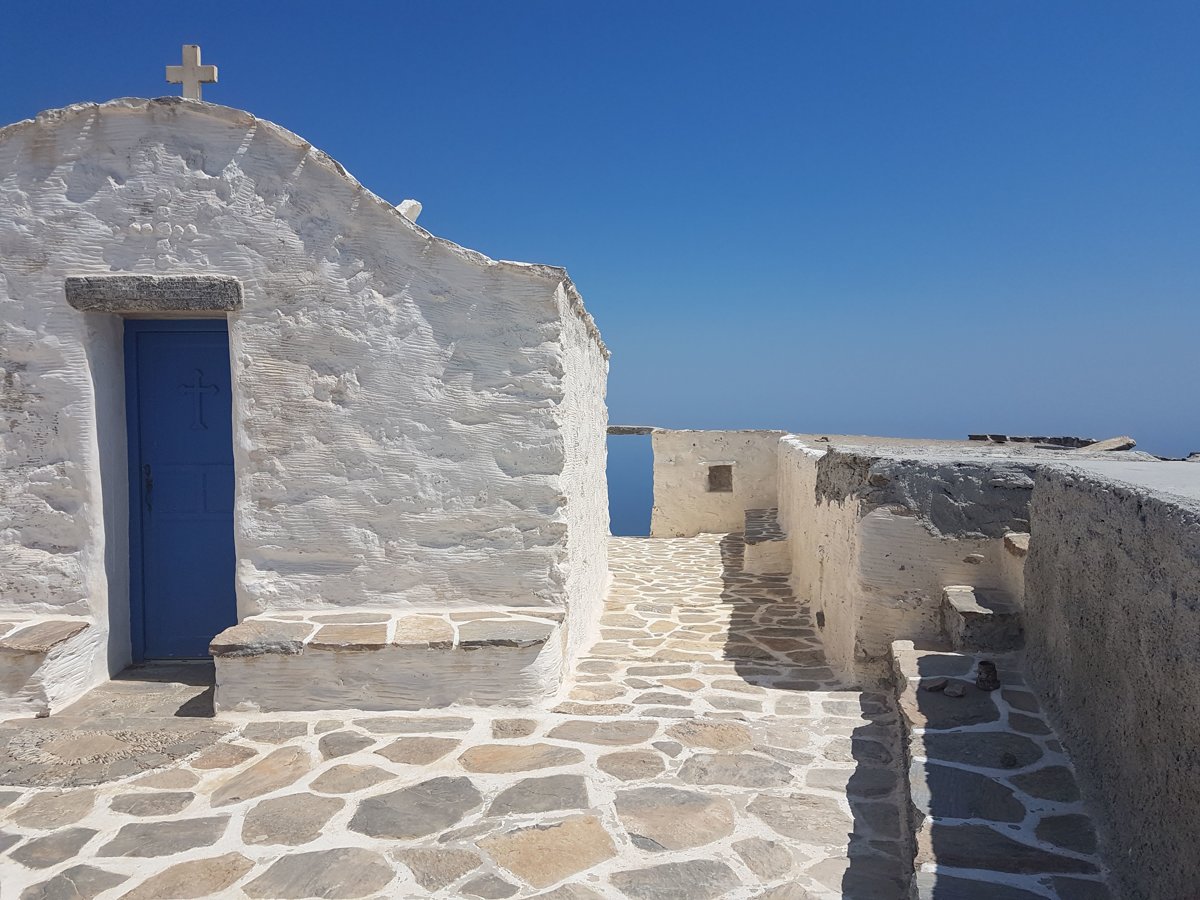 To have the woooow moment you have to climb up the mountain. There is a small path in the beginning but after you just have to climb the rocks. It's totally doable, just have to be careful. This walk should not be done when it's windy, otherwise you will end up in the blue Aegean. And no, it's not a joke. I did not believe it until I saw it :)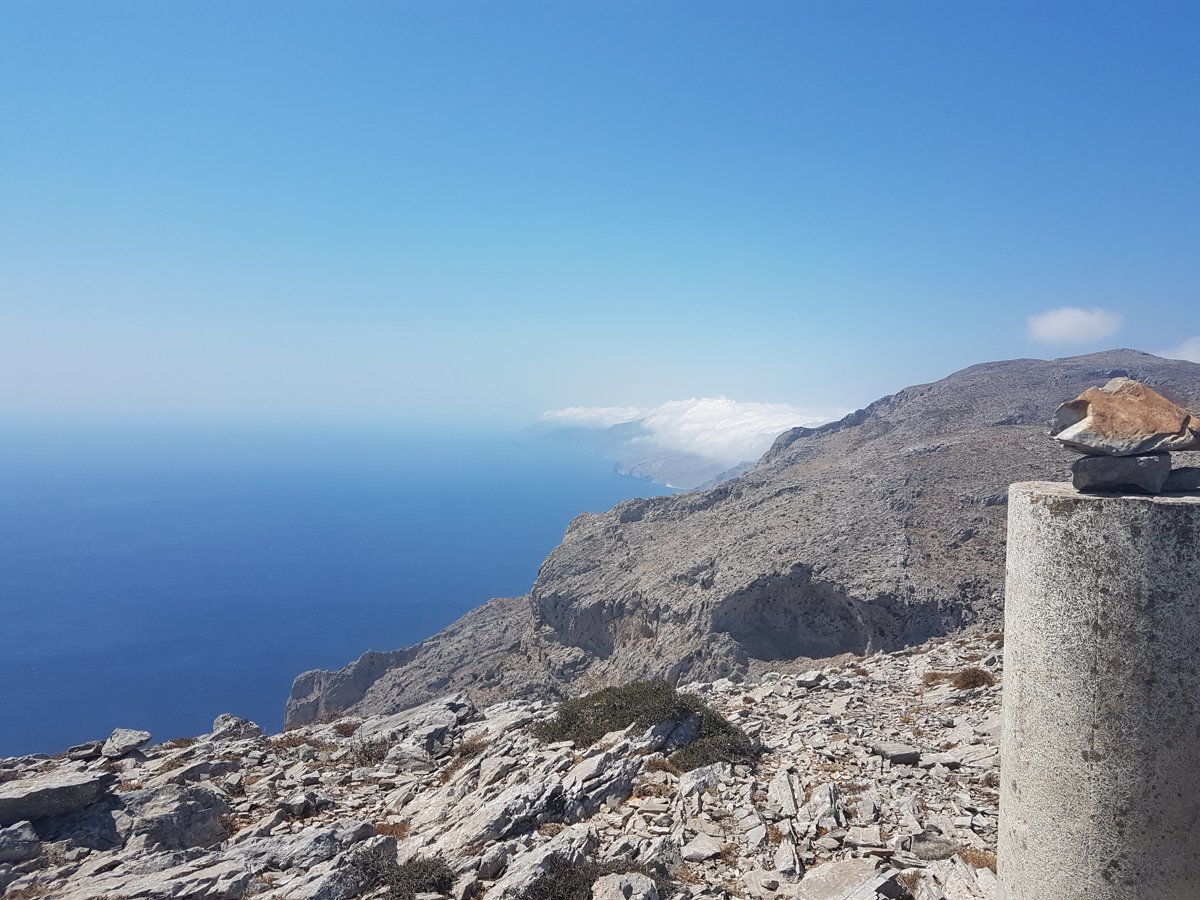 The comeback was much more harder than expected. The clouds had disappeared, the sun had taken out the grill, the water we had taken with us was just disappearing. The last minutes were just unbearable. What a wrong time to take a wrong turn... So watch out not to make your walk even longer. We were happy to get down the village and get a super sugary ice cold fanta... just like in coca cola commercials :)
The rest of the day was just chilling again with a nice freddo cappuccino.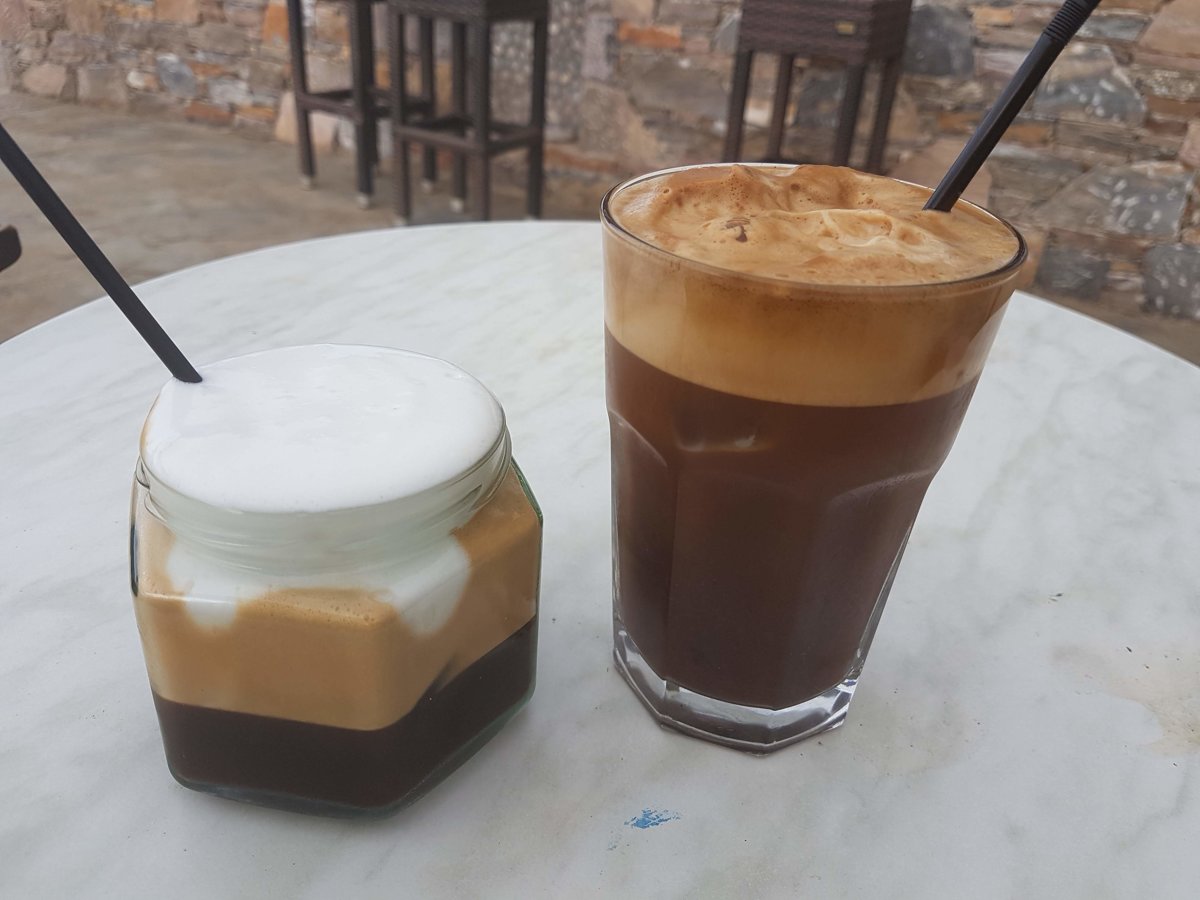 Agia Anna is always a nice stop to enjoy Amorgos and one cannot get enough of this view.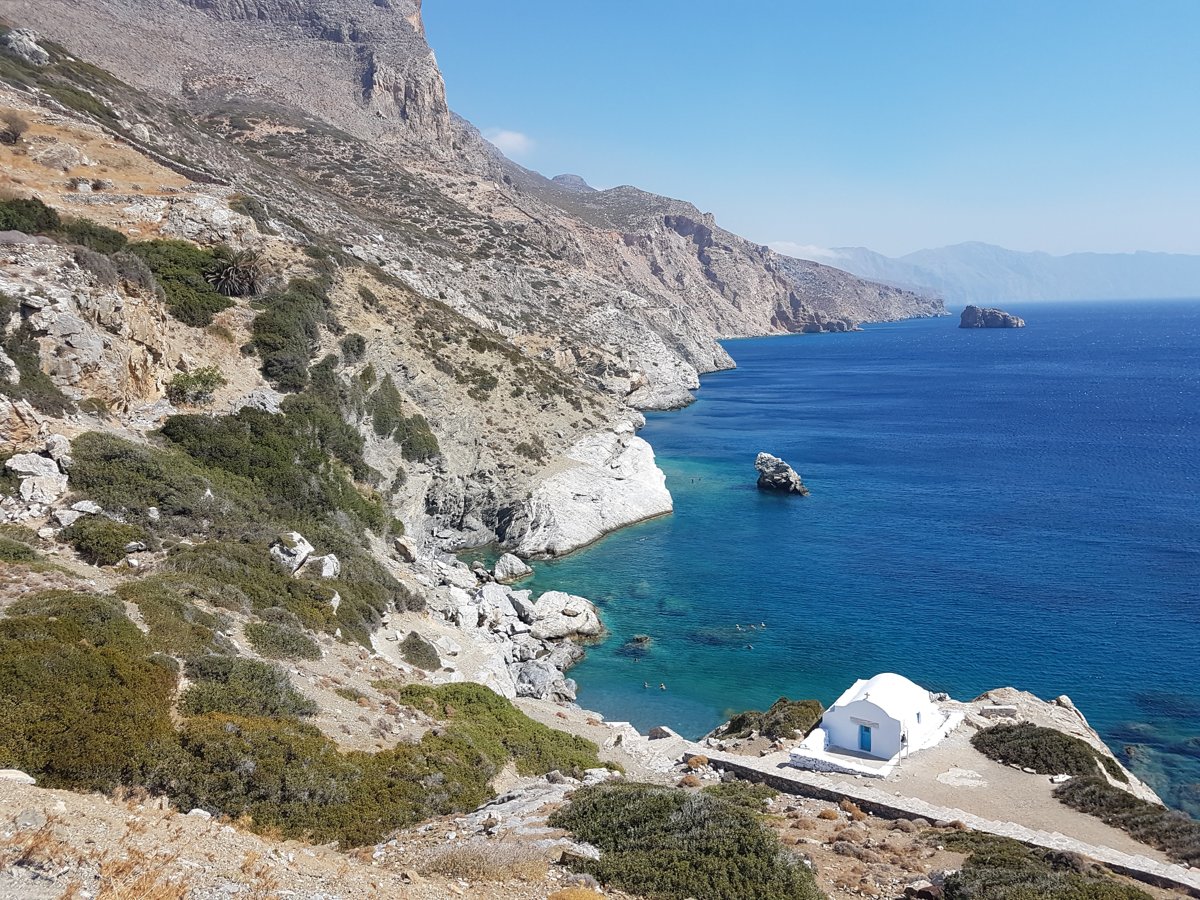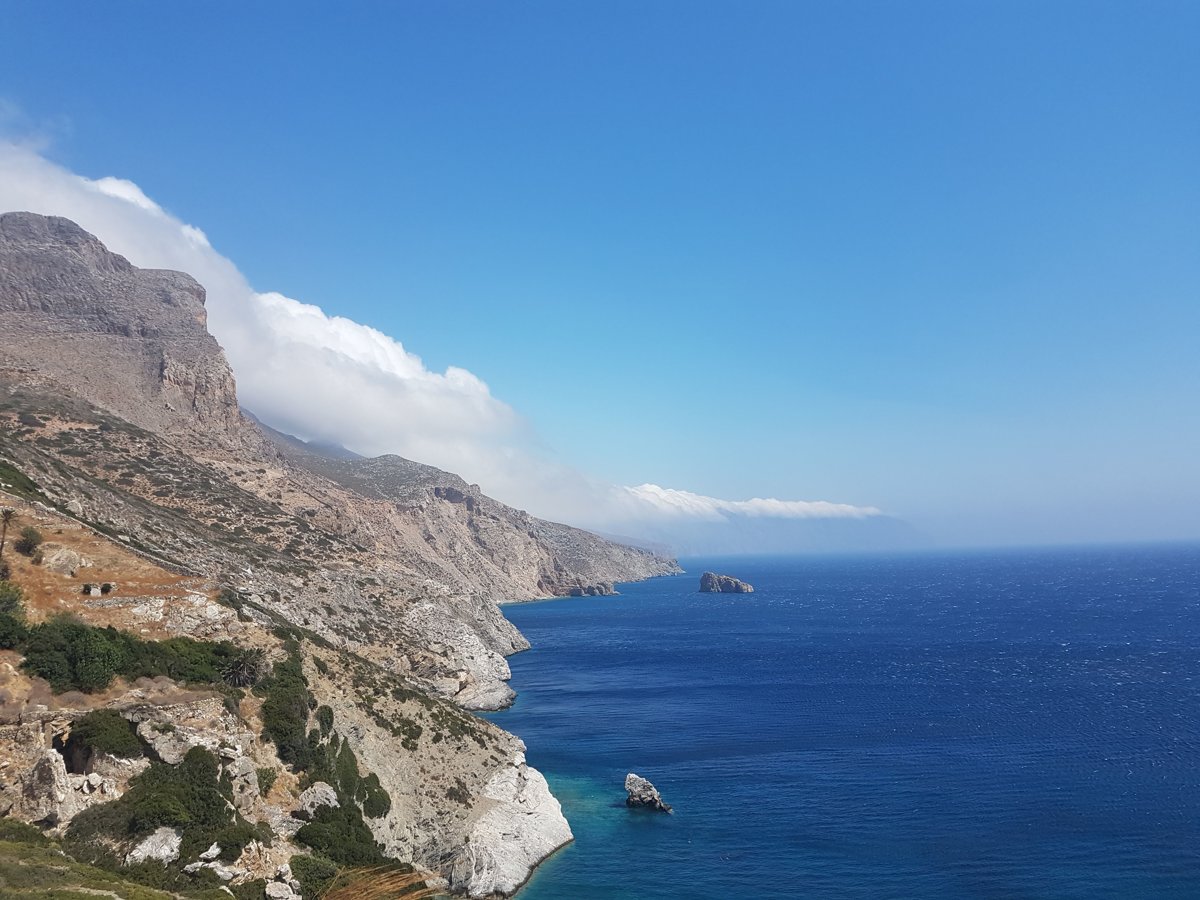 On our last day we tried to explore the Psili Ammos beach but on our way we realised that it was too windy to enjoy it fully, so we went back to Agios Pavlos again.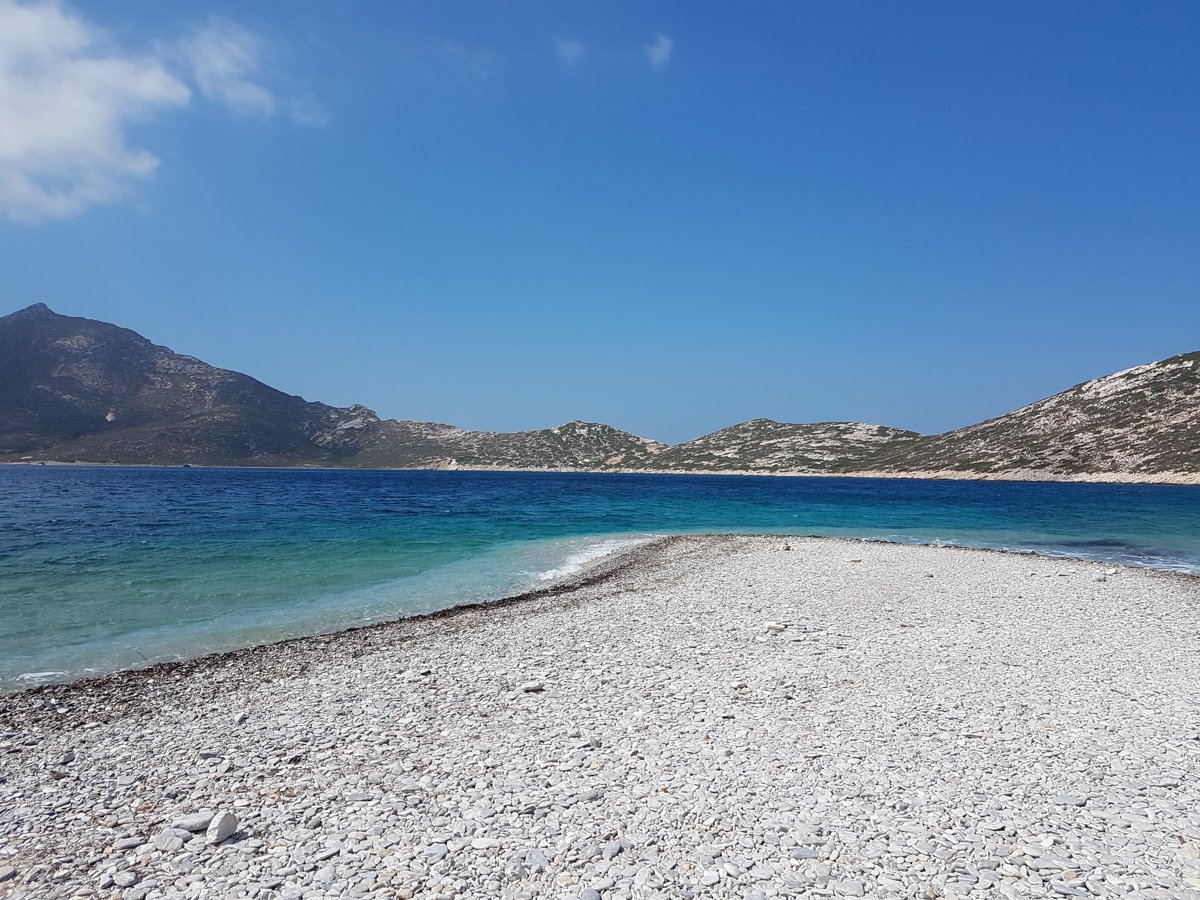 The next morning we had an early start to catch the 7 am Skopelitis. Oh, what an adventure was that! We had taken the family ferry already last year and knew that it goes any time whatever the weather. Well, everything was fine in the bay of Katapola. A Polish mother and daughter in a very squeezed top and hight heels took the best places - on the side facing the sun. With a bit of an envy I looked at them - oh nice tanning place... But their joy was over after the ferry got out of the bay. It was much more wavy than I thought. With the first gust of wind the Polish girls were splashed totally wet - all hair and make up gone! The rest of the crowd sitting on the sides was wet too. Staggering from their seats they tried to find the shelter in the ferry's cafeteria. I was happy to sit just behind the captain's cabin in the middle. The warm cardigan came in handy! But the whole trip to Koufonisia did not feel very safe, the boat was rocking up and down, water would splash everywhere. Scared tourists would hold on tight :) After the way to Naxos, which was still quite wavy, was a pleasant roller coaster. The newly on boarded passengers had no clue what they had missed. What I'm surprised is that that the crew did not mention anything that people should not sit on the sides nor on the top. Some learned it the hard way.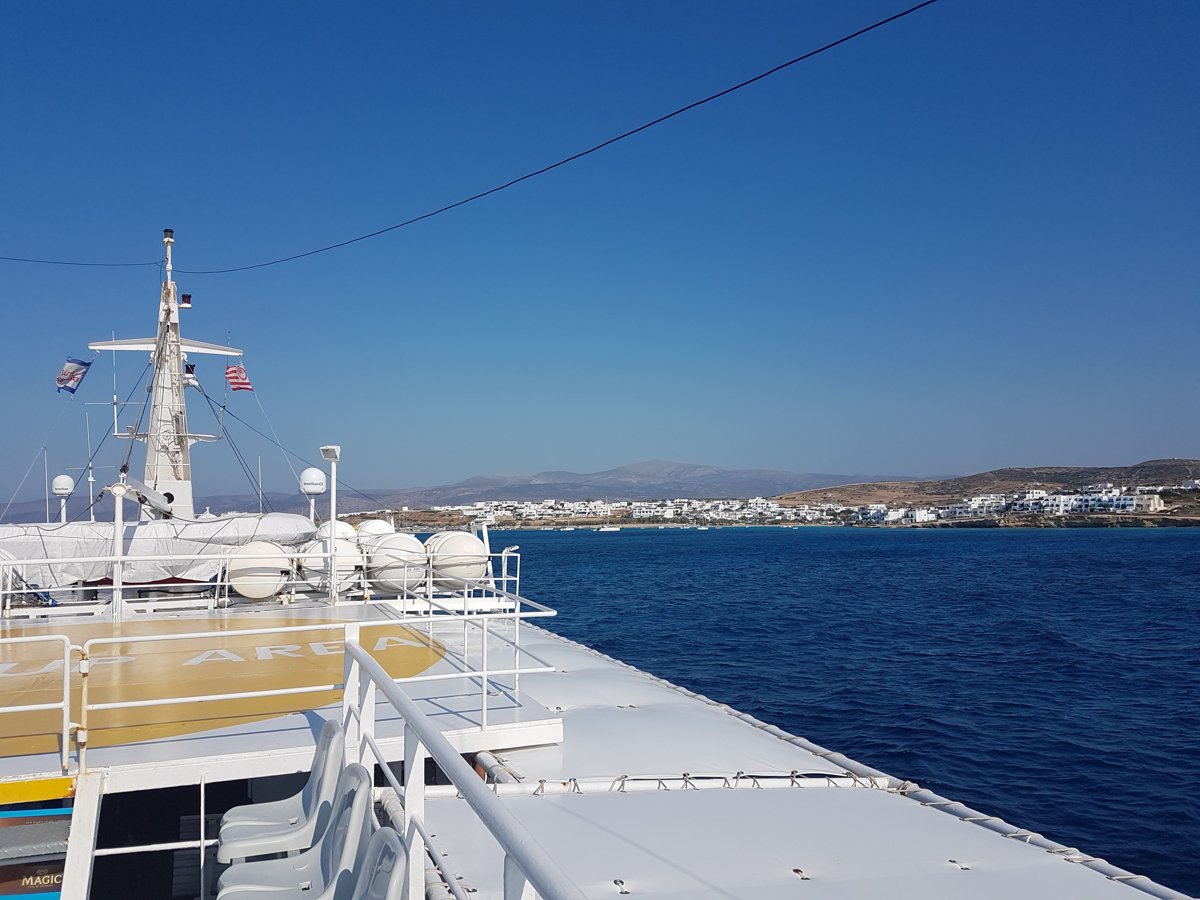 Naxos is a sure thing - beaches, food, culture, nature - everything you want in one place. So no surprise for us to be back again. We stayed again at Dolphin studios in Kastraki and it was super nice as before. The beach just next is simply amazing and you can really enjoy it all by yourself.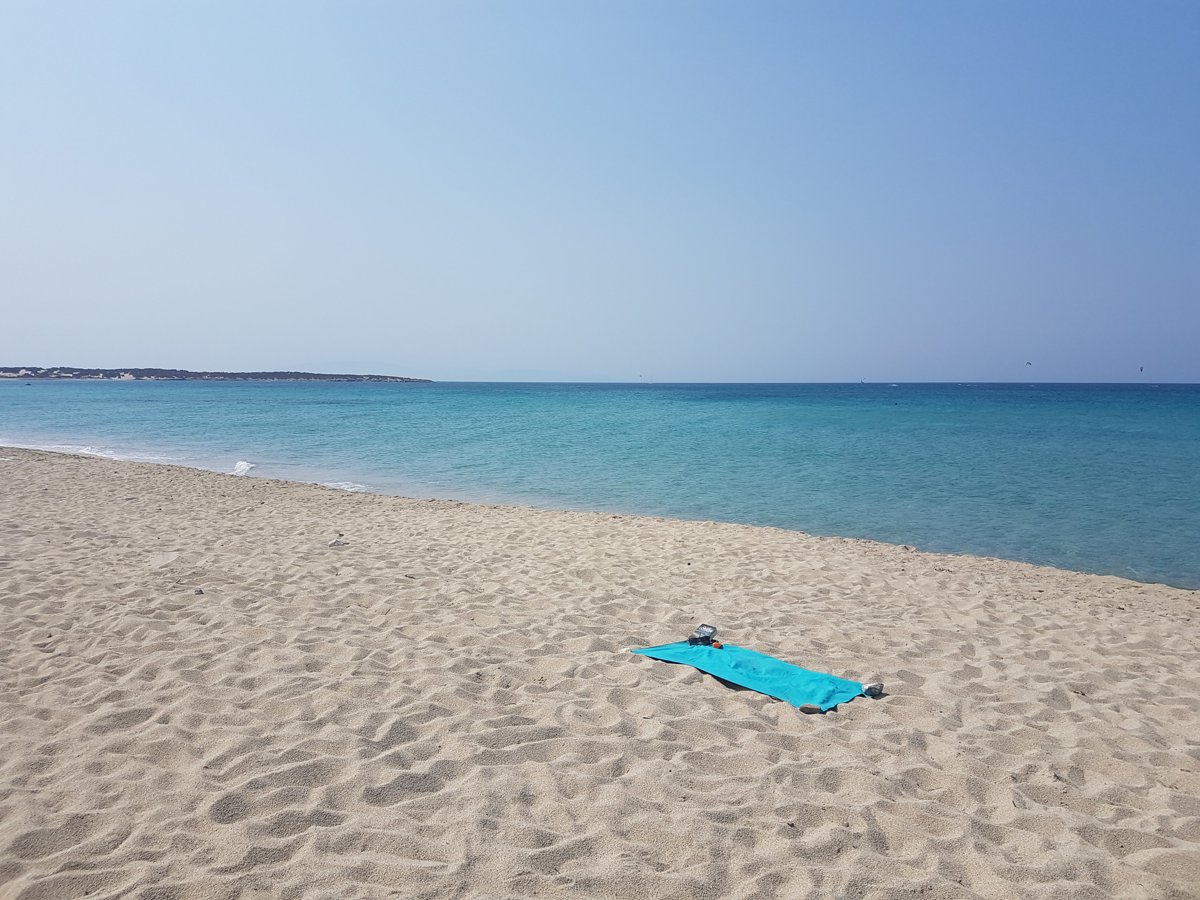 This time we managed to visit the temple of Demetra - a very relaxing an interesting place. See the museum before the actual ruins - you will understand everything much better.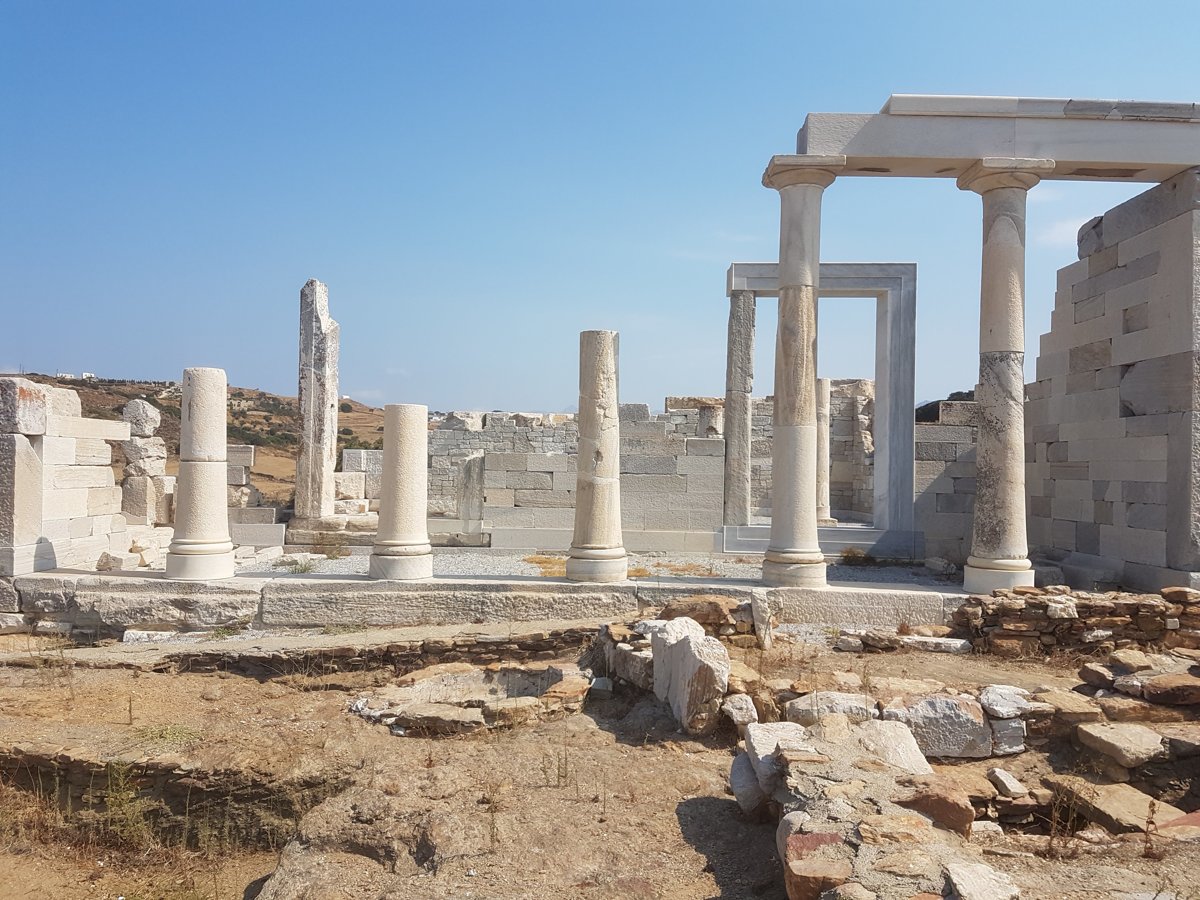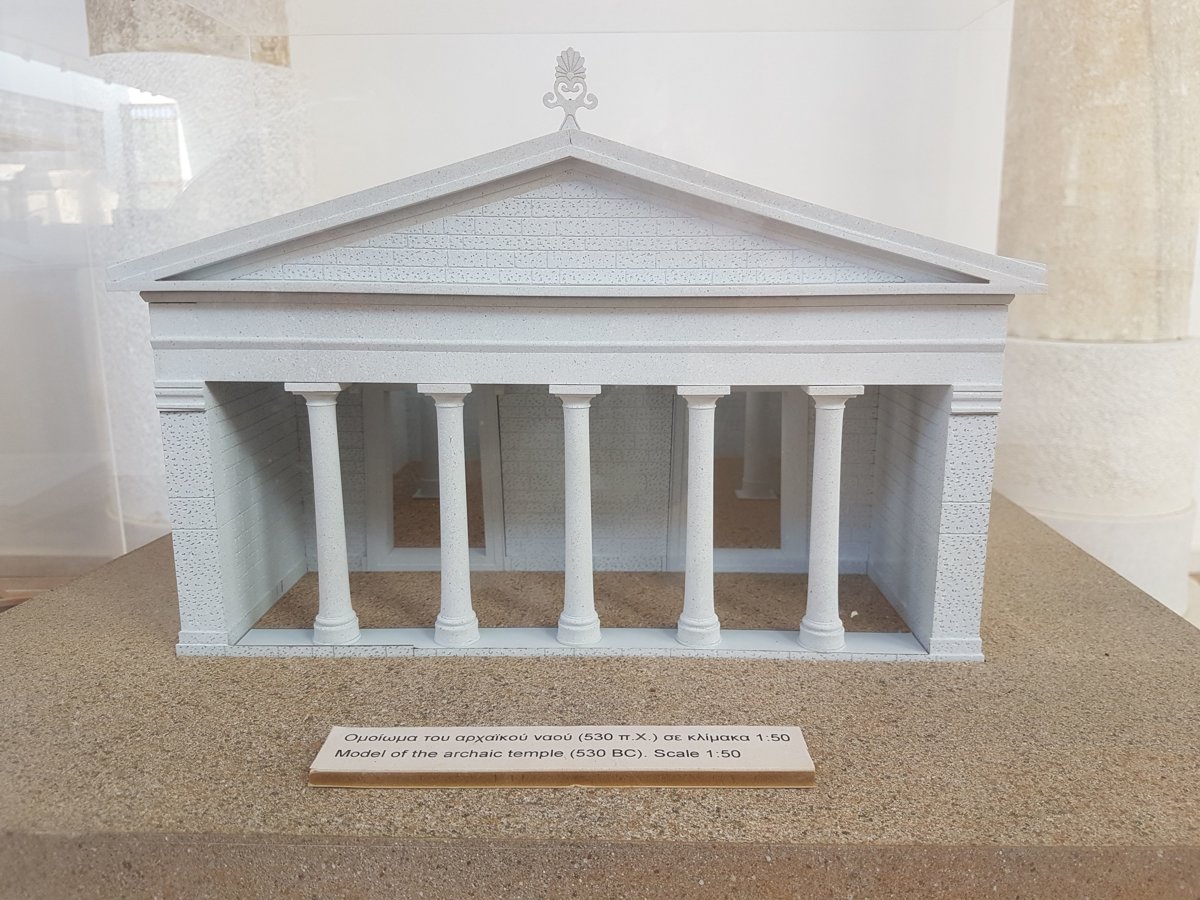 This time we also visited the famous village of Apeiranthos... well, it's a like a supermarket... only places for food and one million of tourists. The walks around seemed nice but we went to Koronos instead. I just love this weird place, totally forgotten! Ok, I admin we went there for food... ha ha... Matina & Stavros was as excellent as before. And with 3 phrases I know in Greek I could impress Matina herself :)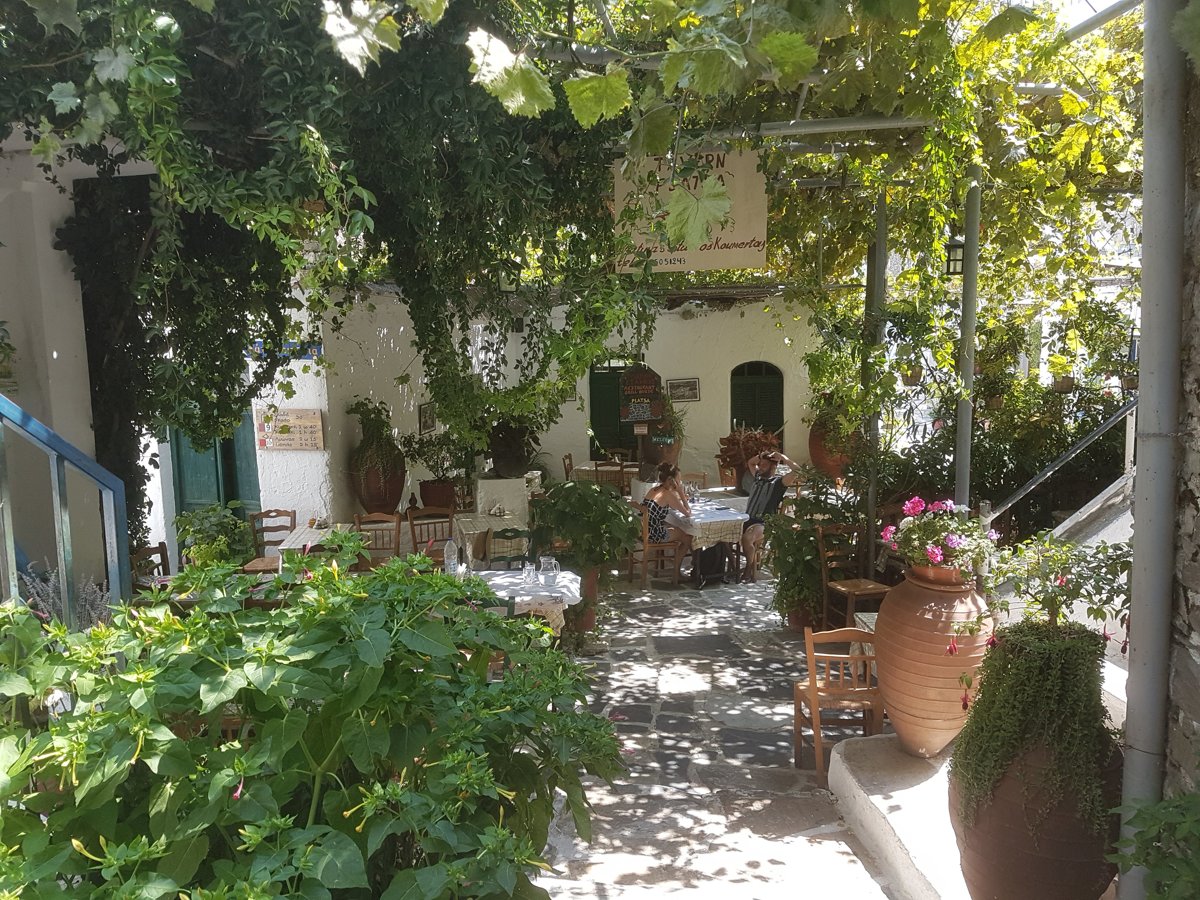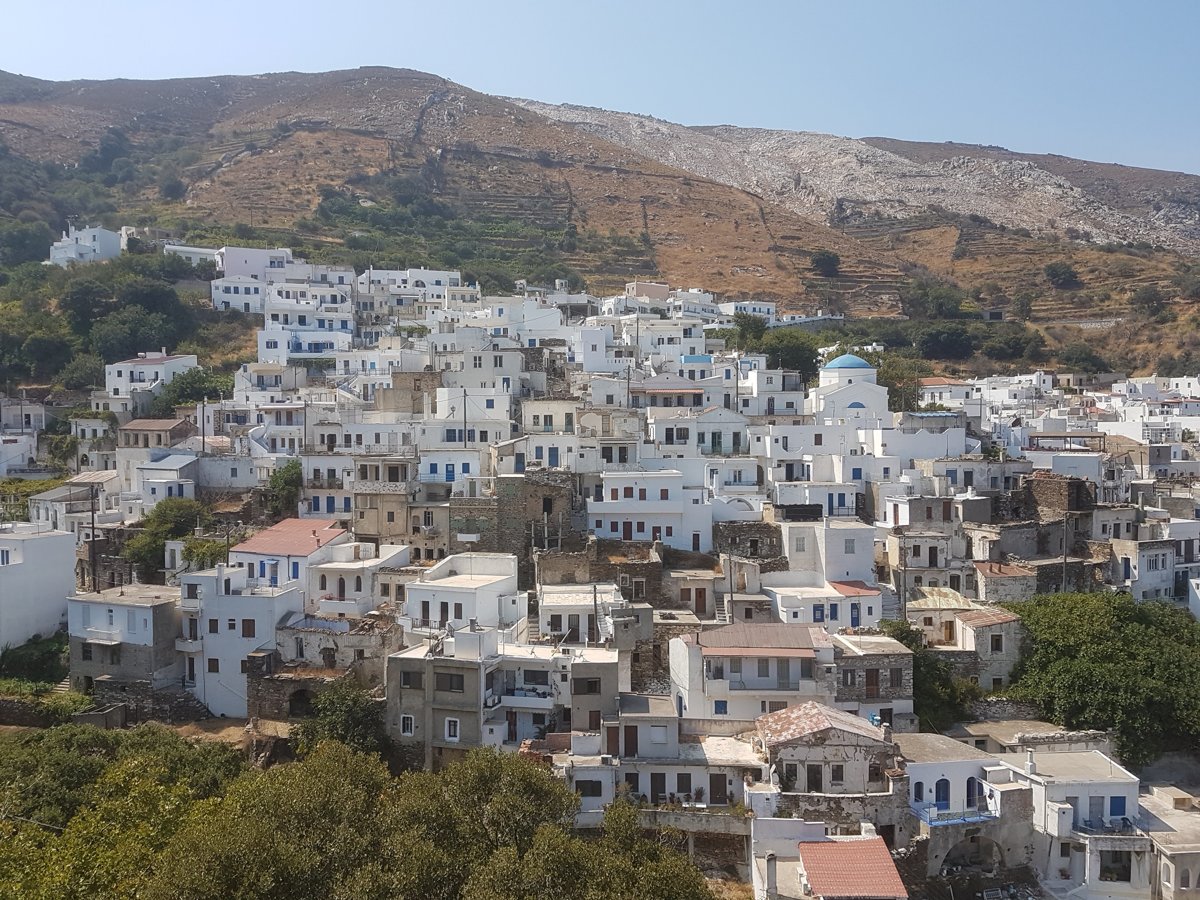 I already wrote about the place previously, so if you want to know how to find it (yes, it's tricky), check out my previous blog post on Naxos.
An a new place to discover I had put on the map the beach of Azalas - it looks so inviting from far but what a disappointment when you get closer. First of all, there in no real access to the beach, it's all private. So we used kind of a passage for goats through a dry sewage evacuation (yes, I was motivated to get there!)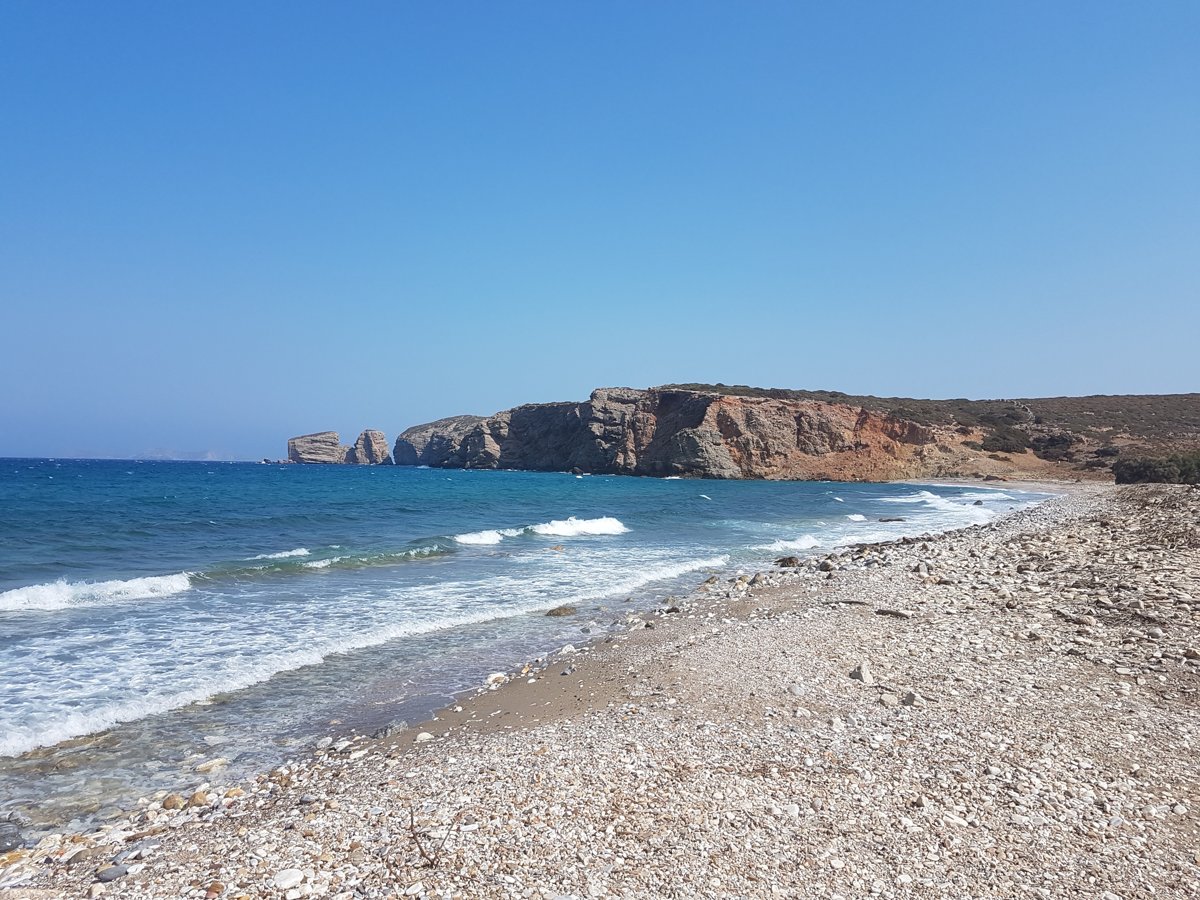 Judge for yourself if it's worth to explore, I would say no, but on the other hand we could observe how locals live...
We could not go home without having visited Moutsouna.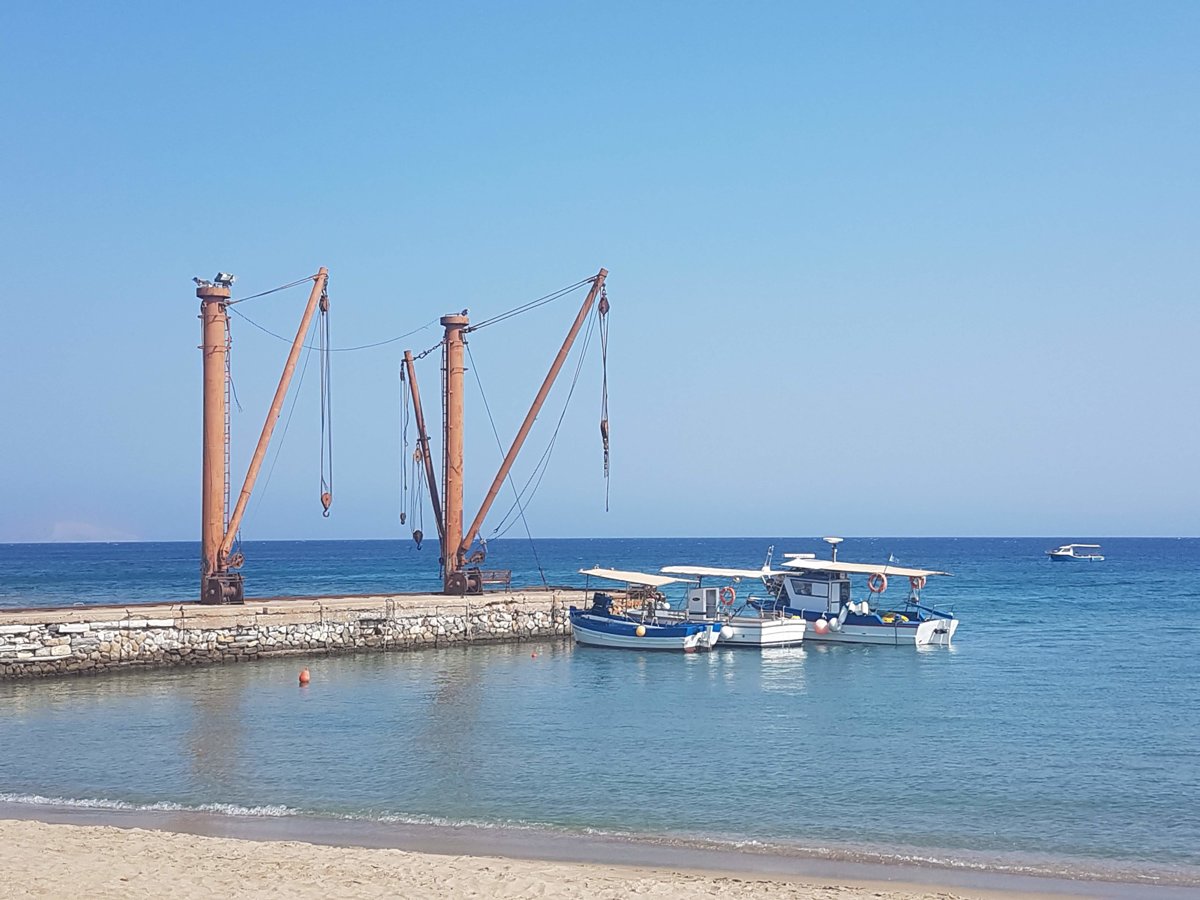 If you want to enjoy a great sunset, the Blue lagoon is the best choice - calm and with good cocktails for a decent price.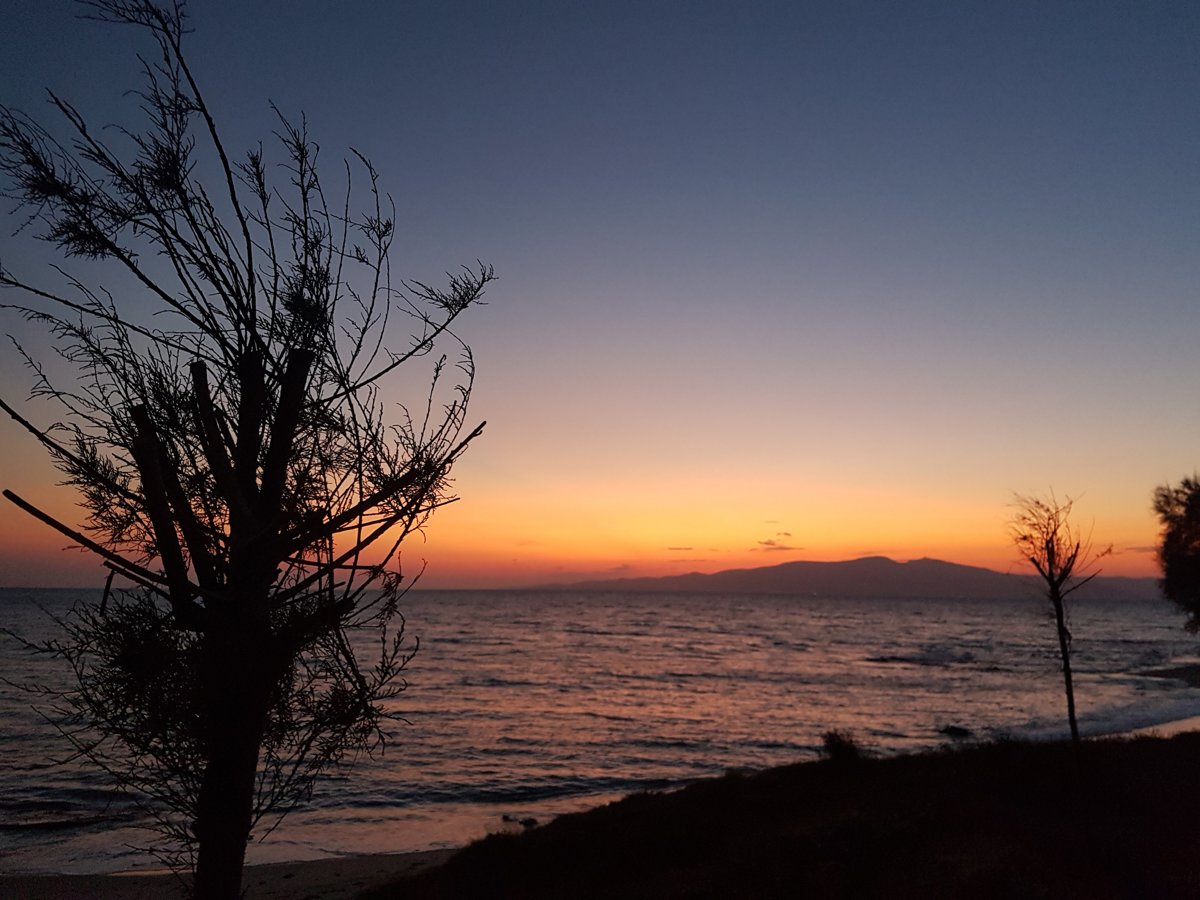 The next day we have decided to explore beaches which are closer to Naxos town. I remember how pleasantly surprised we were with organised beaches in Milos and hoped to discover the same. Well, we were really disappointed. We had a feeling that we were part of the sardine factory... I can just imagine July and August... Surely not for us.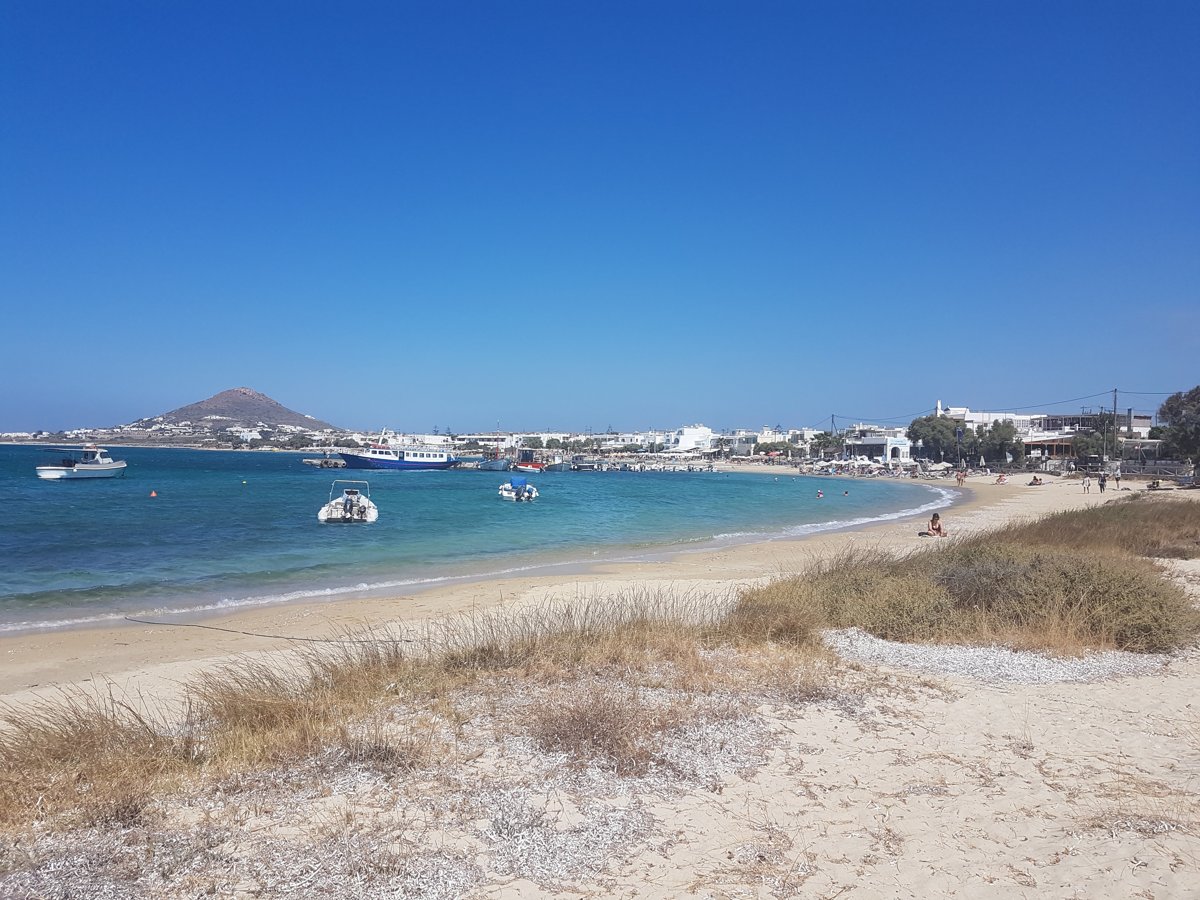 I have to admit that the walk from Ag Anna in the direction to the Plaka beach was very nice. There is a beautiful place with dunes but it's mostly for nudists.
So instead we went for a sure thing - Faros tou Alykou. I still want that recipe for marinated zucchinis...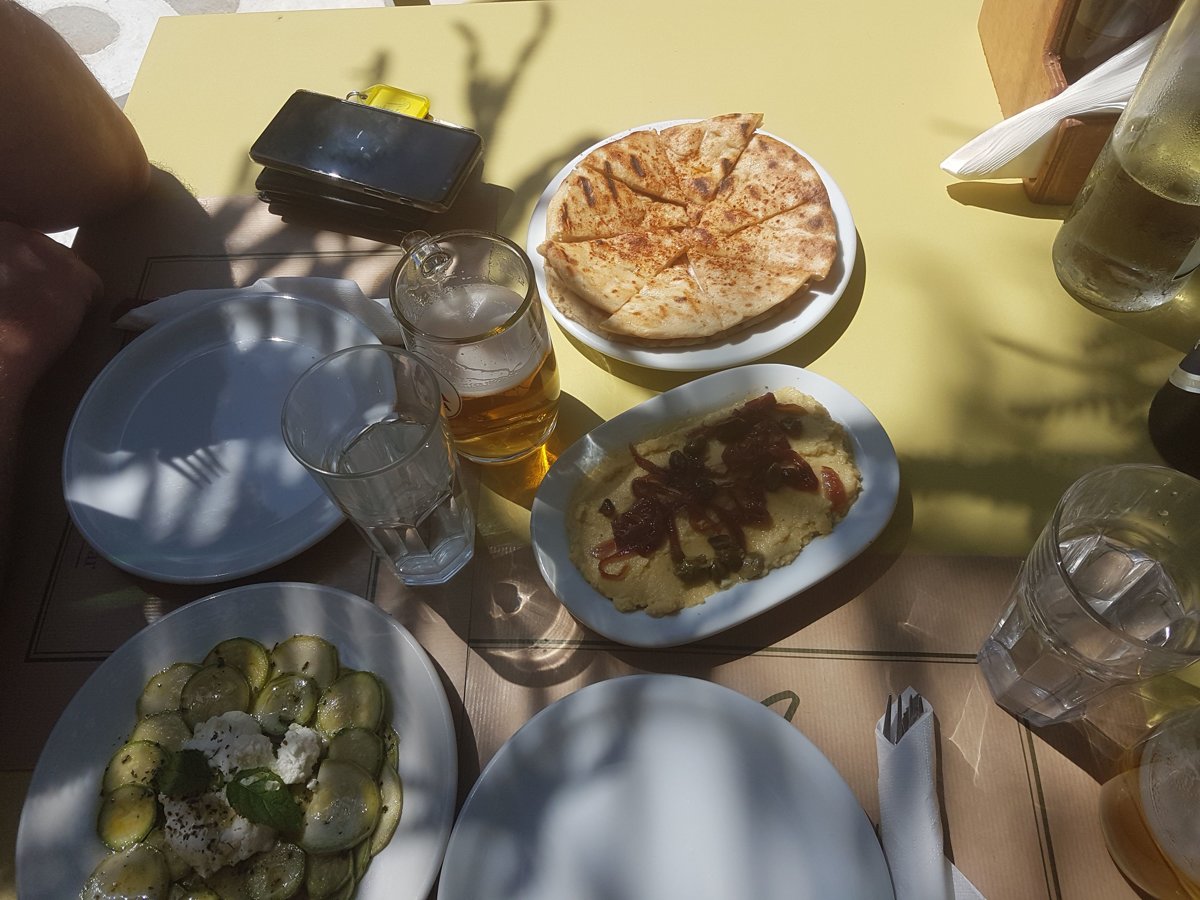 As our ferry is in the evening, we have 1 full day to spend at the beach. It's a difficult call - to explore something new or go for a sure thing... We decided to discover and had a wonderful surprise - Agiasson beach in the very south. The water was crystal clear and felt like a big bath. There is also a tap to rinse the sand off.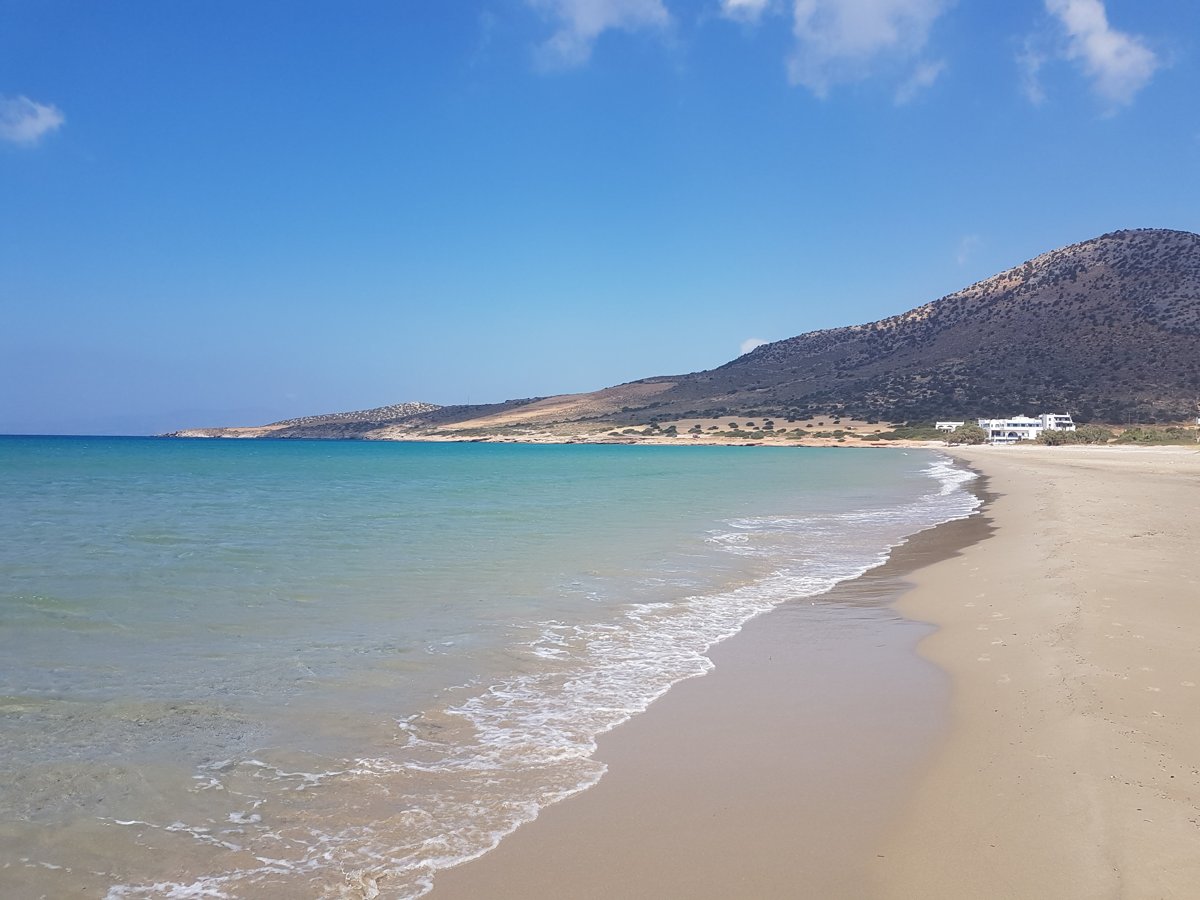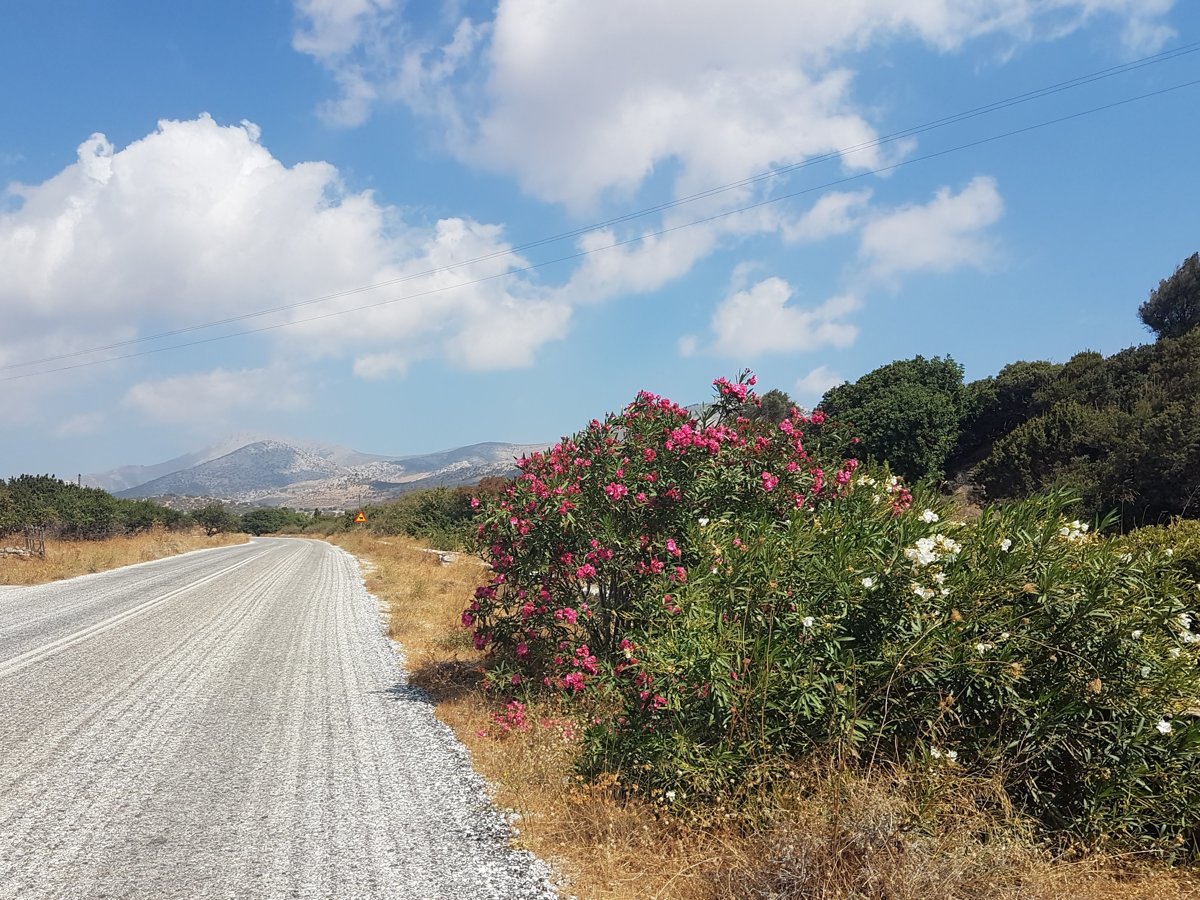 The way back to Athens was quite challenging. I had never seen so many people on the ferry, it was literary full! 2000 people, no doubt! Our best entertainment was an Asian group of tourists. They were walking around with their own teapot and a huge bag with soups and godknowswhatelse. If there is a place where you don't need your own food, it is Greece... ha ha... But I have to say it was disappointing to discover that Blue Star has changed their canteens to some kind of fast food burgers...
Another entertaining element - the sun set! Yes, beautiful... :)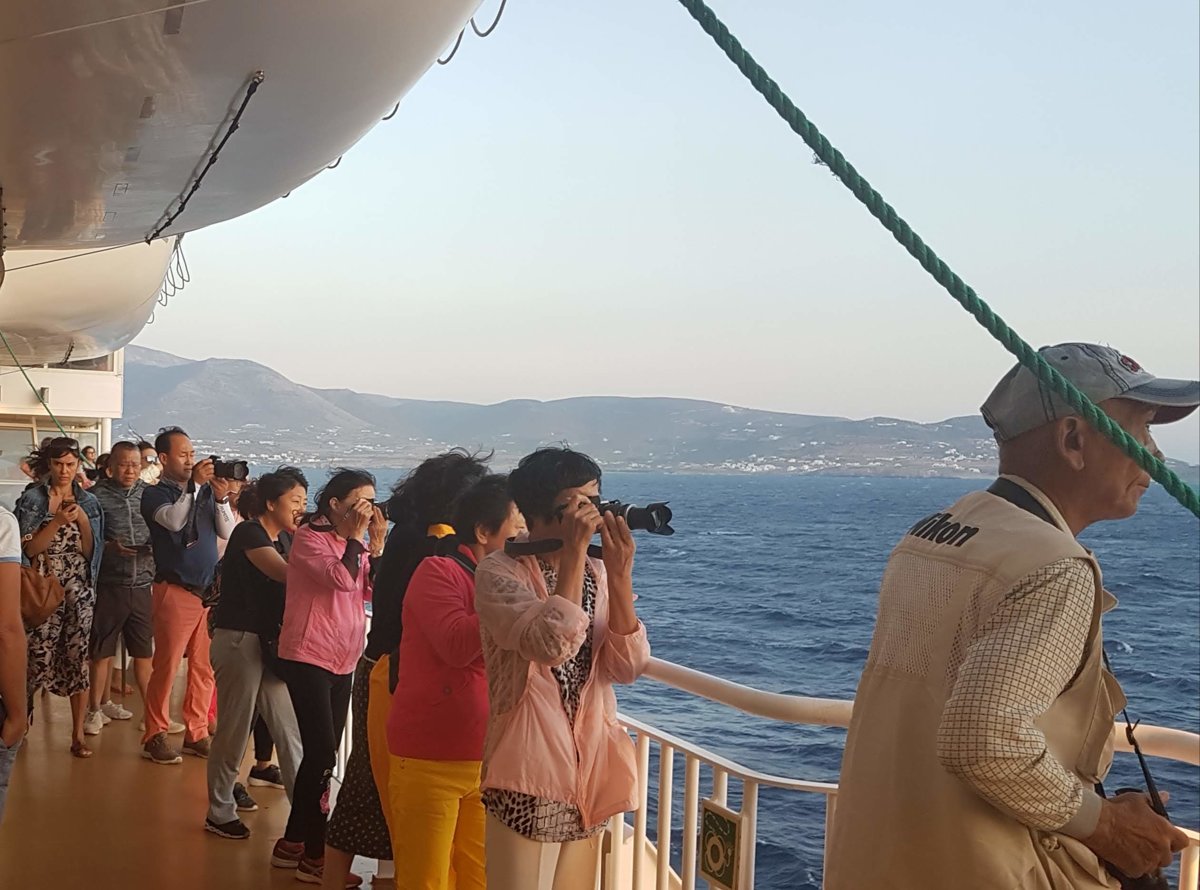 Voila, the holidays were over again... batteries were charged for the long winter.


1 comment
- Amorgos and Naxos - a sure value
Robert (rdv) - February 2, 2020 at 4:51 pm
Another excellent report from Dace. Transistoraki was also a favourite taverna of ours. Very brave to use Skopelitis in rough weather!
Leave a reply