Untold... unfold Bali... Part 2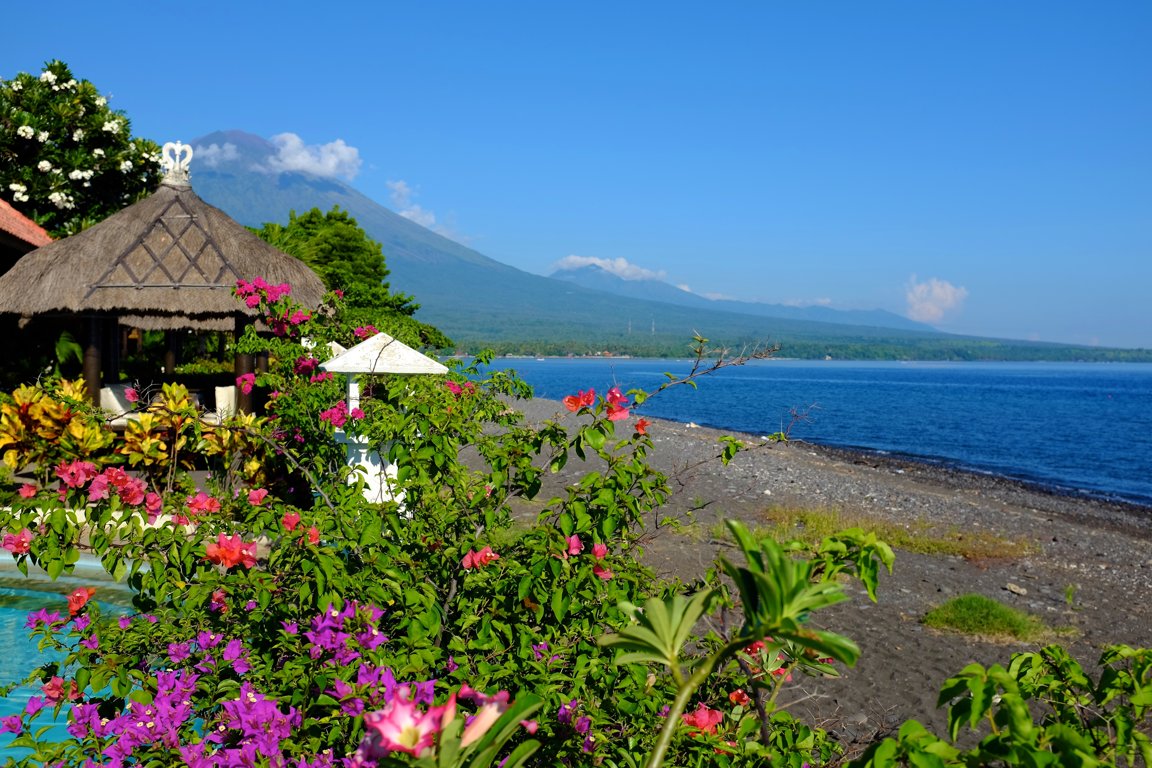 You can read first part

here

.

For the next days we have planned to see the east coast, which is supposed to be less touristic as it takes some time to get there and is less developed but it known for a beautiful underwater world. Great, that's what we are looking for.



---
On the way we pass by Klungkung market, and it has amazing vibes and items. We are the only tourists, which feels a bit weird... The fabrics are beautiful, lots of fruits and small alleys and shops, don't want to be lost. We don't buy anything, just enjoy the experience.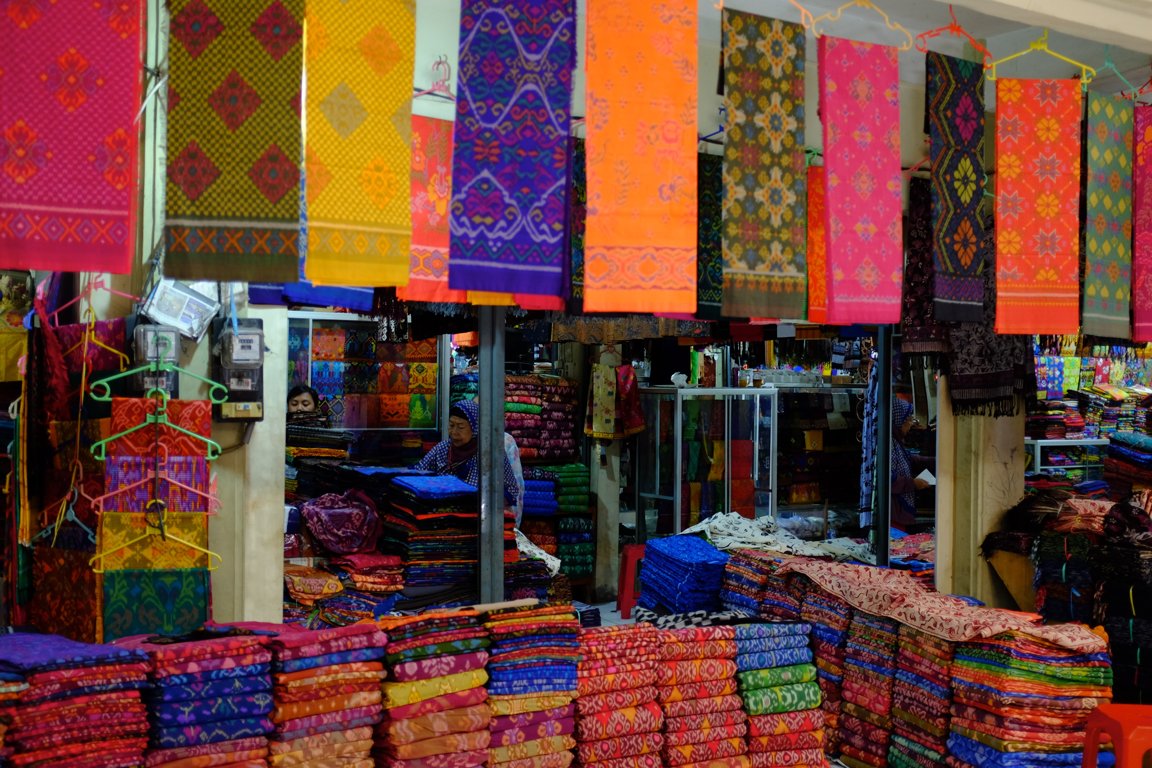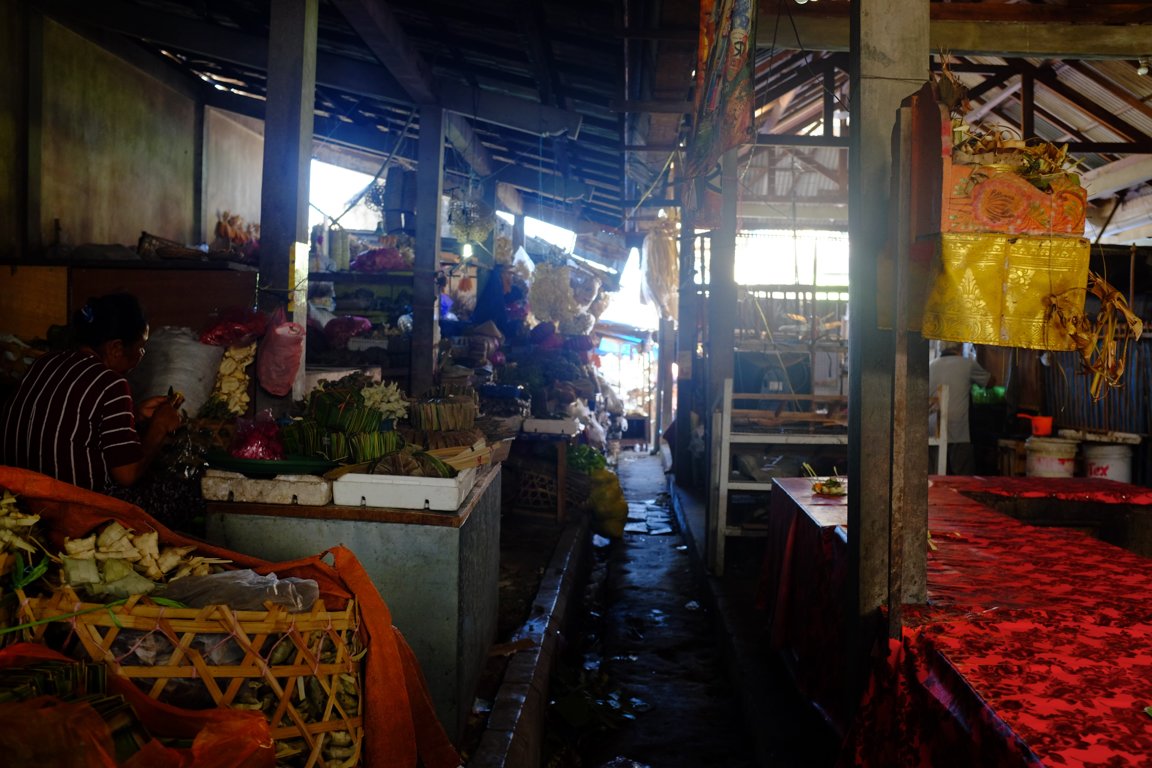 Just opposite there is Klungkung Royal palace - a lovely green place in the middle of the city. They will try to tick you to say that you need a sarong to enter but you don't. Anyway, they are really cheap, so it does not really matter.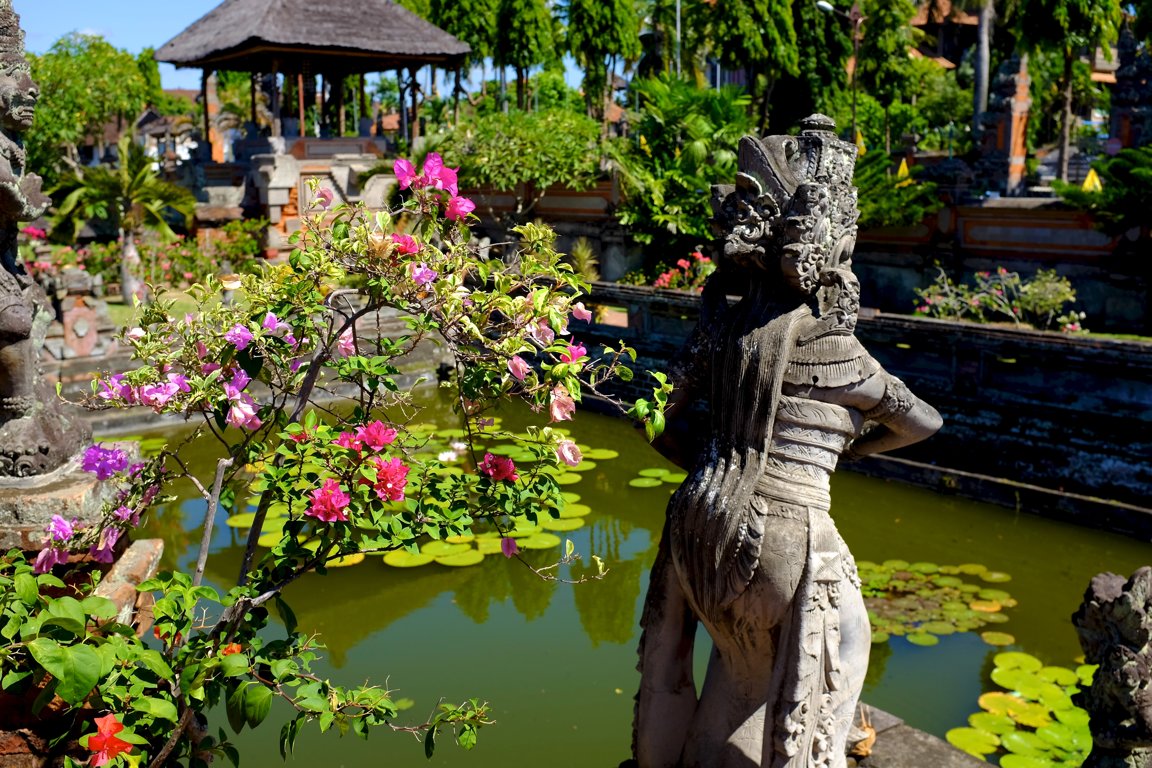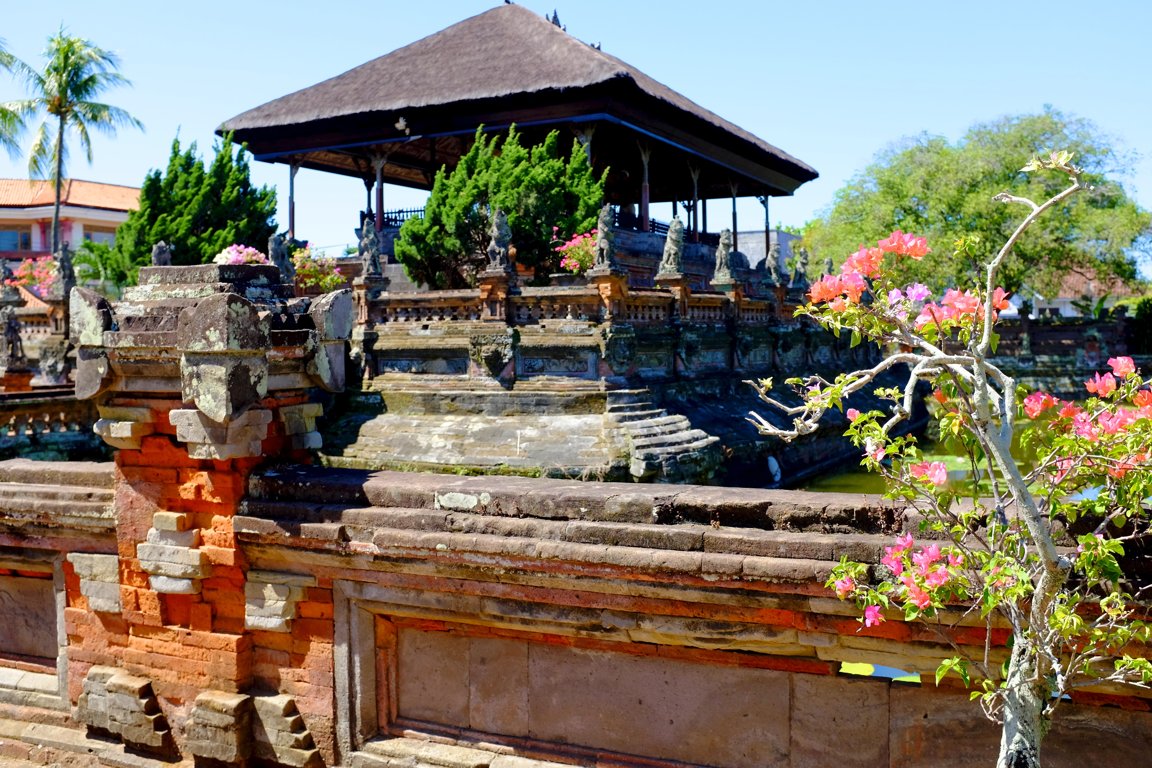 We pass through Sideman to get a bit more local feeling, nice views and we enjoy Kadek's stories about local life, his kids, education system, corruption etc.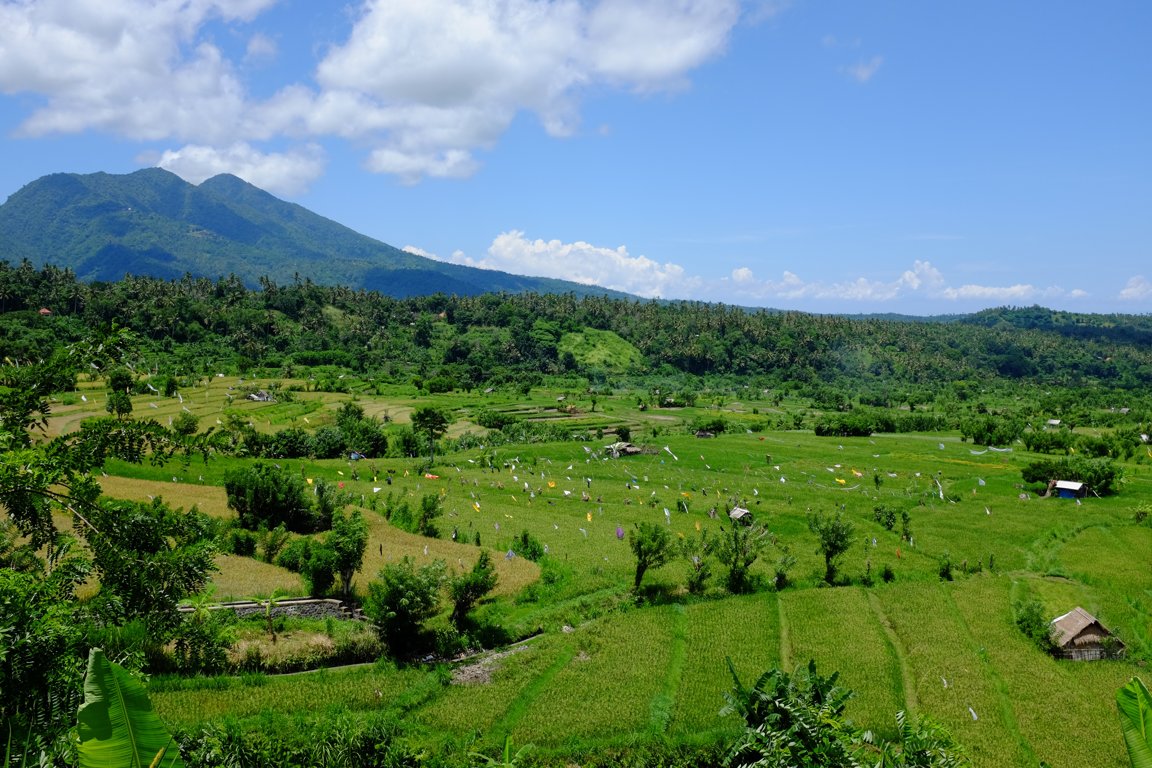 We also stop at Titra Gangga, a former royal palace which was destroyed by volcano Mount Agung in 1960s... It's a very beautiful place, much smaller than what I had imagined but wonderful.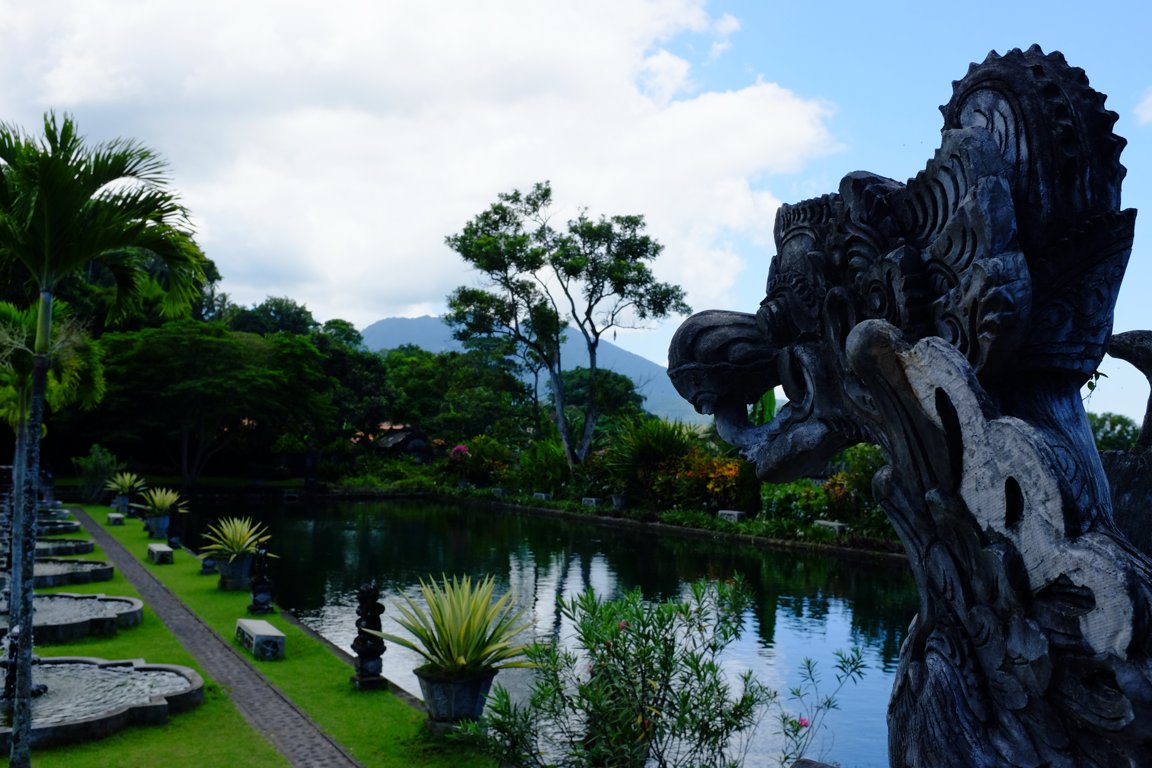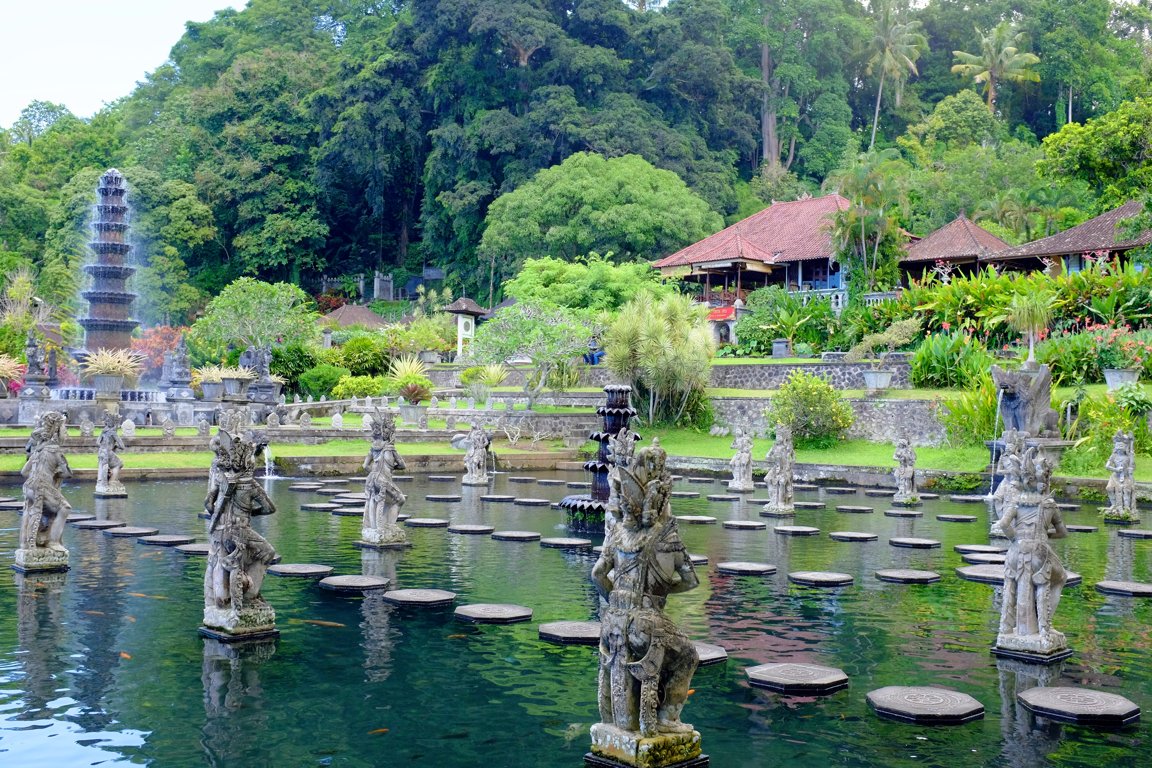 Finally we arrive in Amed, the Mount Agung in impressive. Of course we have a though, what if this thing blows up... do they have any seismic monitoring system? Hmmm...
In Amed we stay at Kembali Bungalows managed by a Dutch couple. It was a wonderful surprise, the view, the pool, the ocean life just next. A pure bliss... Had also a nice chat with the owner about his life in Bali and what it meant to be an expatriate in Bali.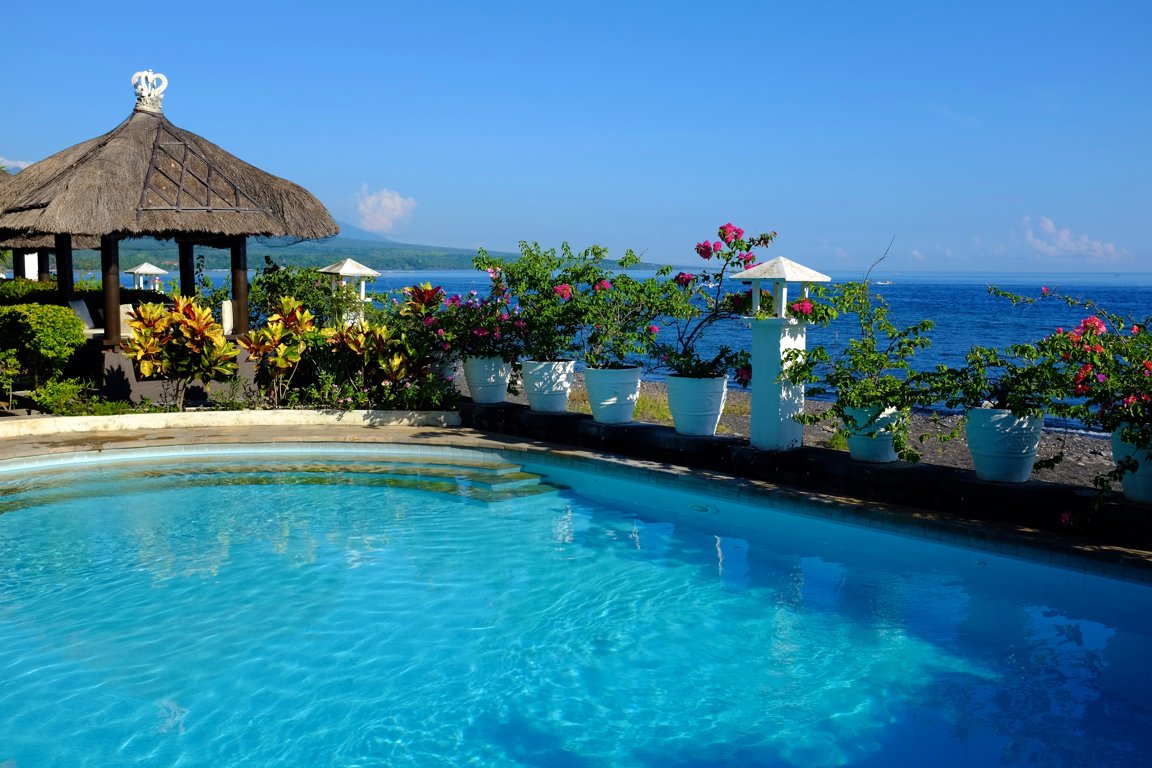 The biggest discovery for me in Bali was the sea life... Thanks to Triborg mask I finally managed to do some snorkeling and it was amazing! The investment in the mask was a great decision! Just 5 m from the shore in front of the hotel there was an amazing sea life! We saw so many fish, corrals, sea stars, even a sea snake... this was really the highlight of the trip. Amed is a great spot for divers.
The evening views were amazing too, one could see a beautiful sunset and lovely jukung boats coming back from the sea.
In Amed we had our best pina coladas and the massage at Amed beach was really great. We wished we had stayed a bit longer than only 3 days.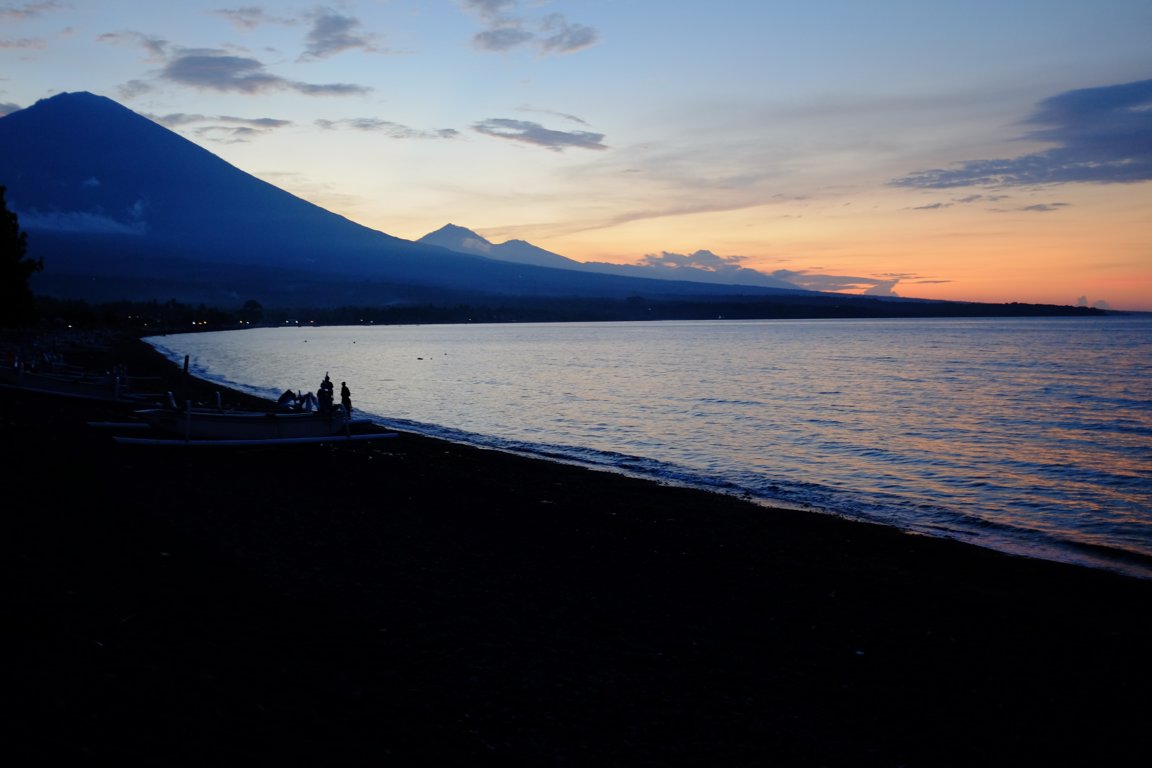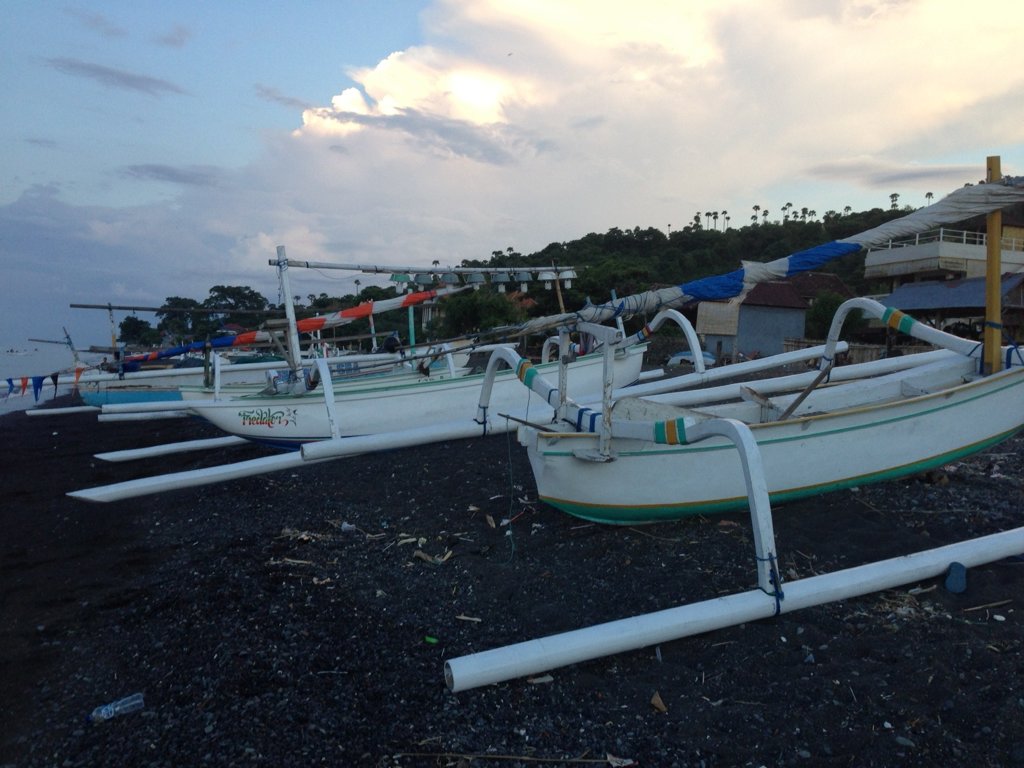 We had to move to Nusa Lembongann. We had arranged a transfer via the hotel and it worked out really well, we took a ferry from Padang Bai.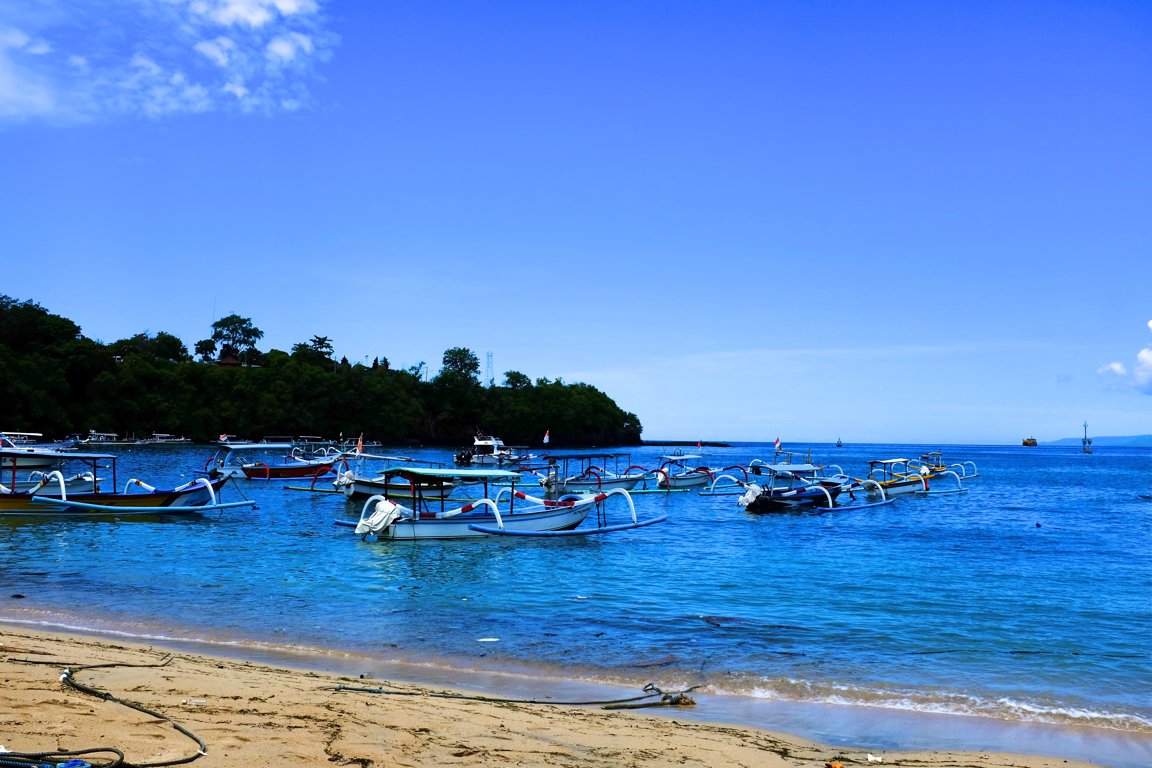 We were impressed how organised the whole port was, the driver would drop you at the right kiosk, they would take your luggage and check that you don't wonder anywhere around and don't miss your ferry. We used Ekajaya which have renewed their ferries a year or so ago. Not many safety features on the boat but it felt Ok.
The interesting part was the transfer to the hotel, I had no idea how it would be organised and had some doubts if it would actually be done but from the ferry we were put in a small boat, then after some mess, we got into a small truck and were dropped at Taos house - a small family run hotel next to the Mushroom bay. This was the crappiest place where we stayed but it was a choice we had made. The location turned out to be perfect, the place is run by a local family where mother was watching all day long soap operas and kids were cleaning the rooms... hmm... Bathroom was completely open, great to have a shower under stars, but that's it it...
They say that Nusa Lembongan is like Bali 20 years ago. Hm... it did felt very local but we did not really see the super touristic Bali, so difficult to judge.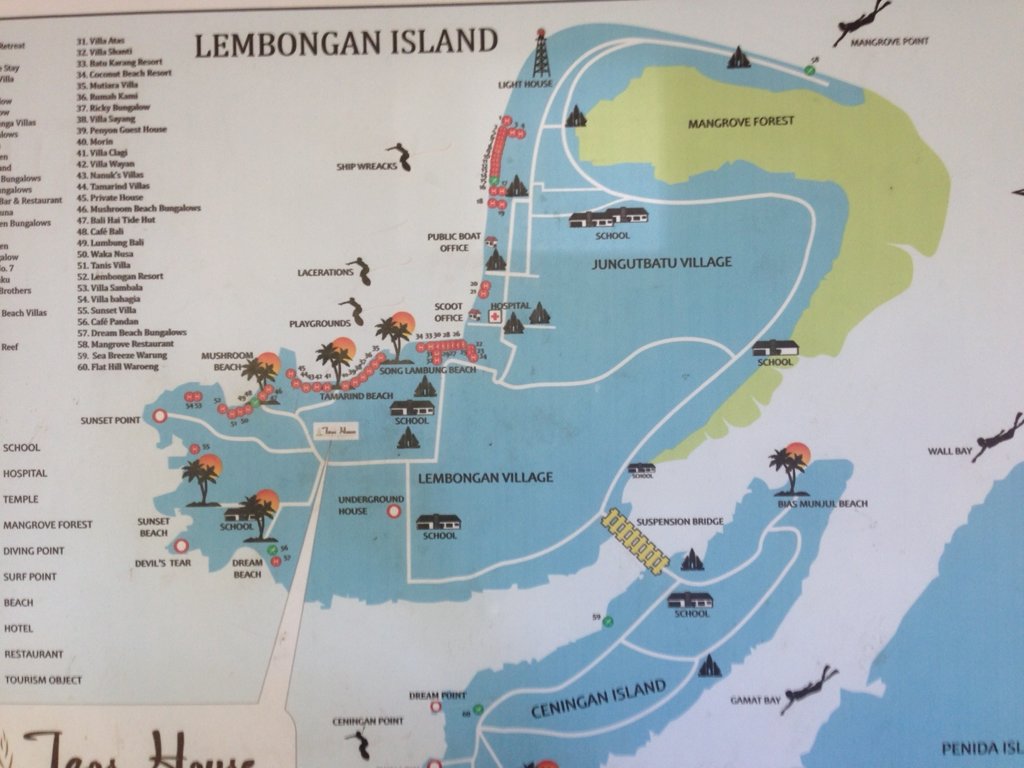 Anyway, we rented a scooter (7 eur a day with no insurance ;-)) to get around and have a feeling of the island. Helmets are a rare find on the island.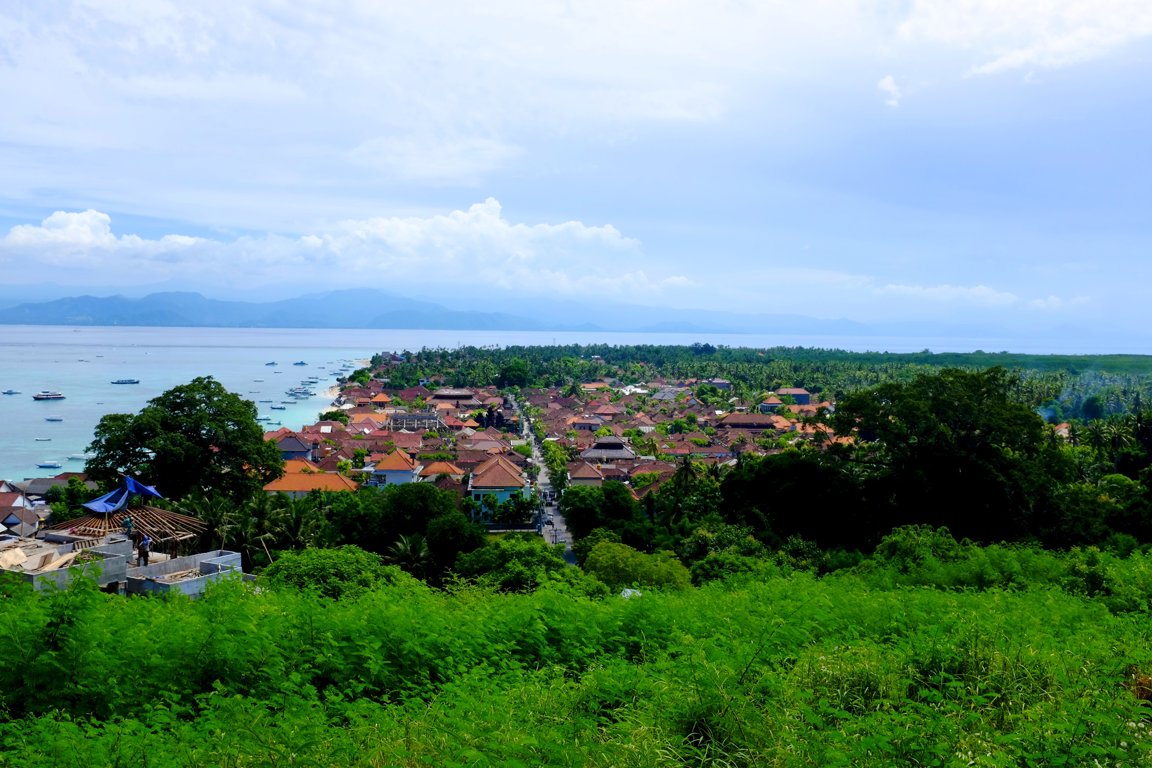 We spent a lazy afternoon in the Dream beach - just watching the waves crashing and smashing some of the braves ones who tried to swim or get into the water. A whole spectacle was put by an asian lady who got knocked out by a wave and a friend who was saving her and both were rolling into water with their dresses, hats and sunglasses... he he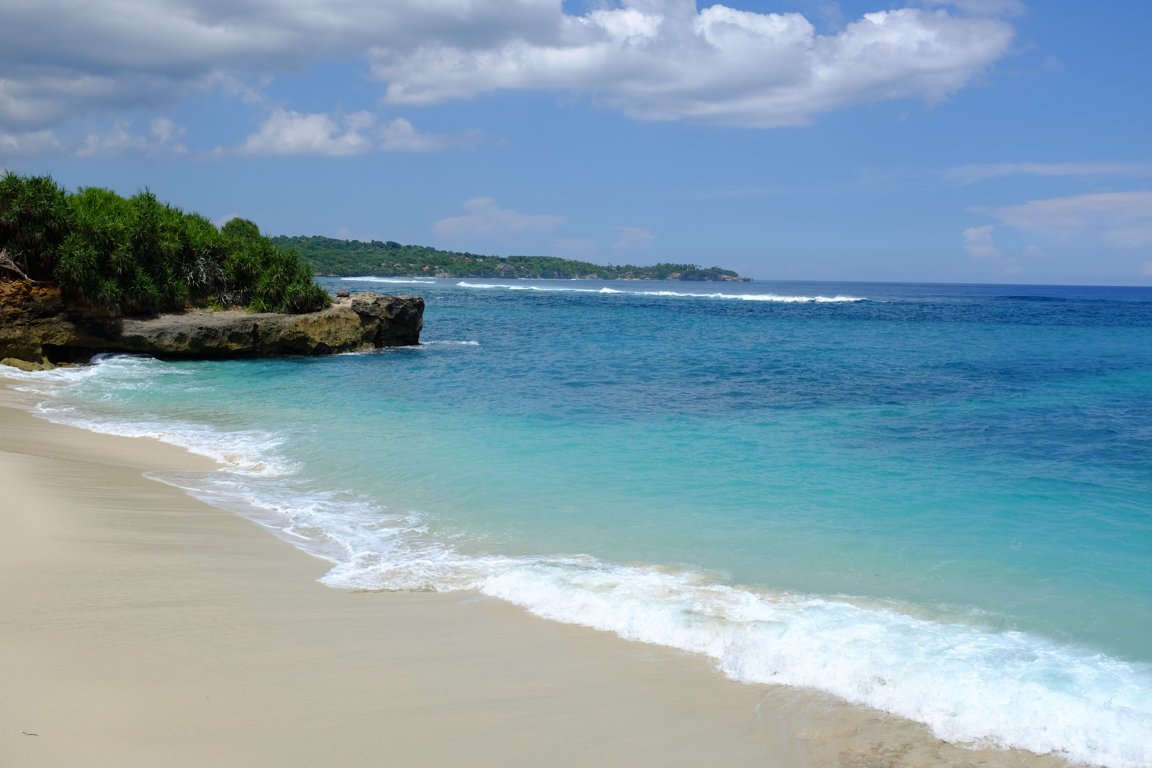 There are lots of beautiful spots around the island but swimming is really difficult because of currents.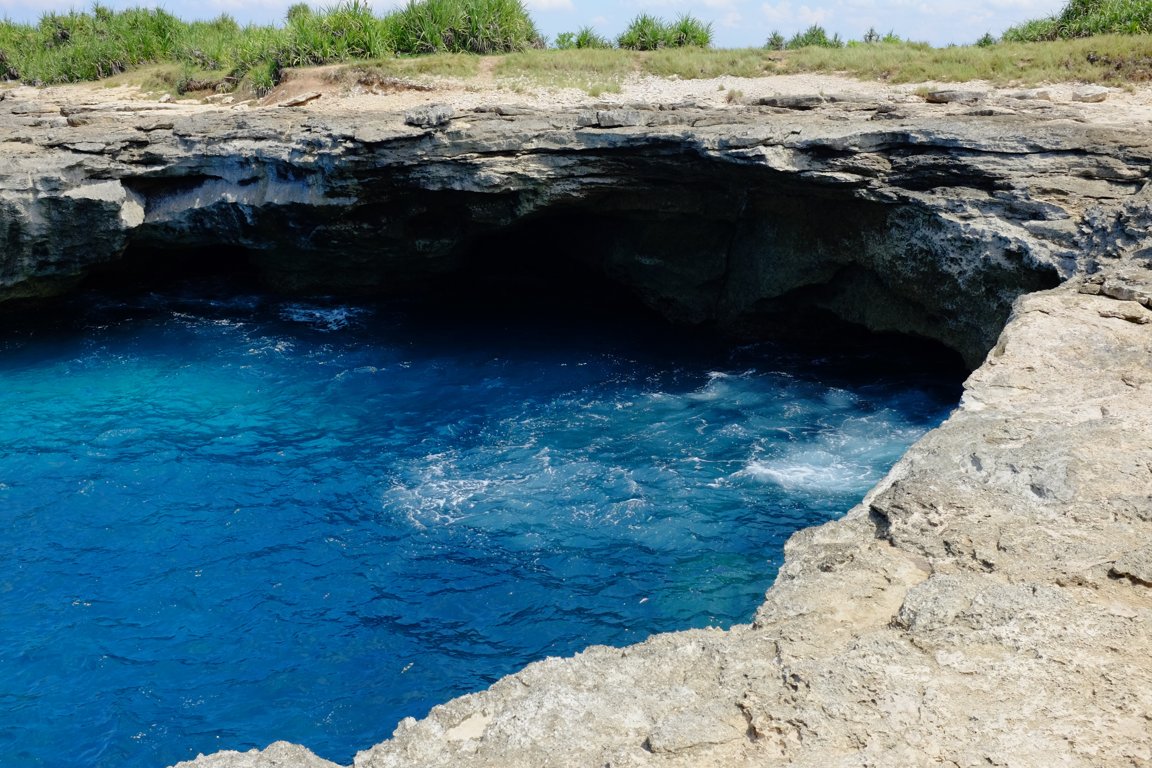 The sunsets at the Mushroom beach were pretty spectacular too.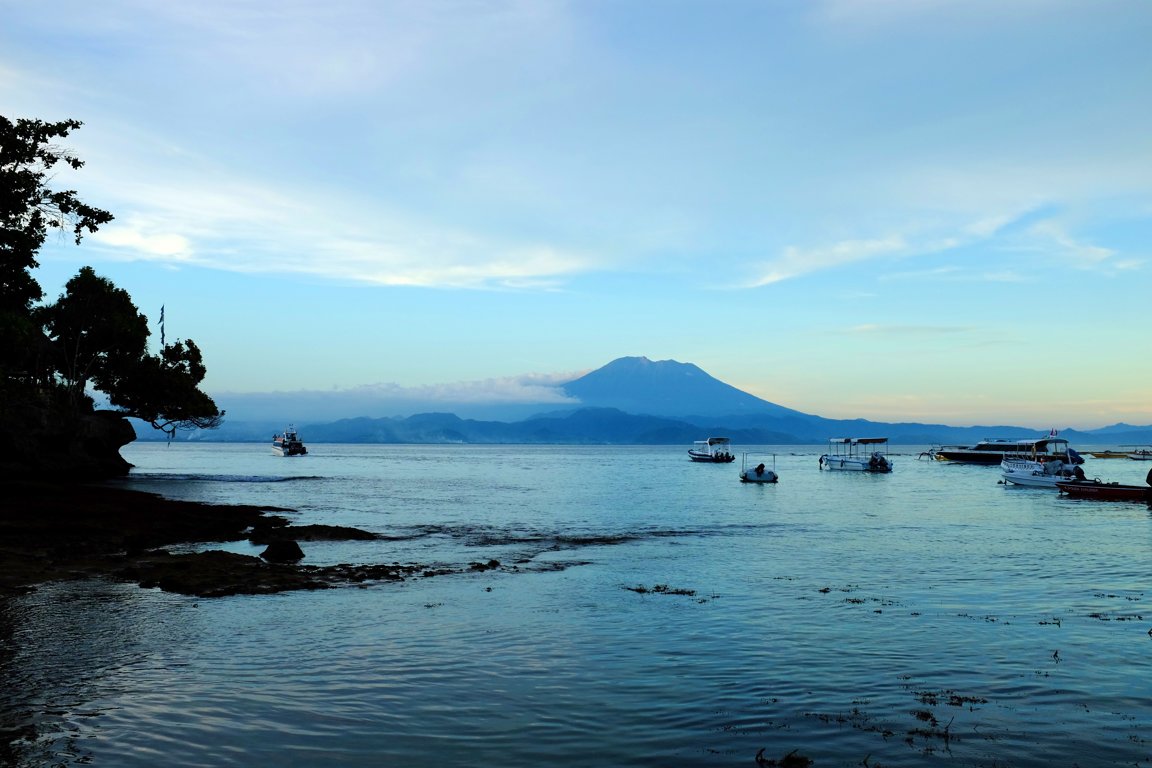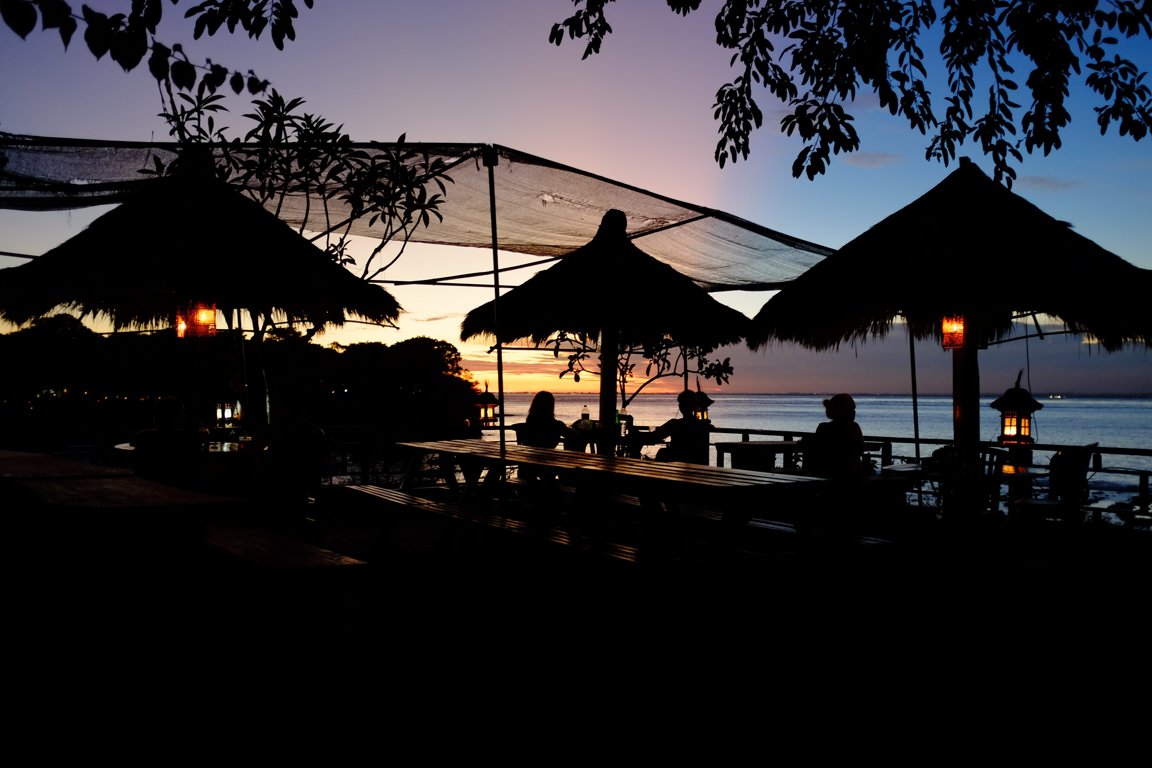 We really enjoyed our drive and ride in the mangrove forest one morning, we were the only tourists around and enjoyed the tranquility for a while. The ride was rather short but we saw what we wanted to see. And the lady was funny, when we asked who could give the ride, she said - I'm your captain :-)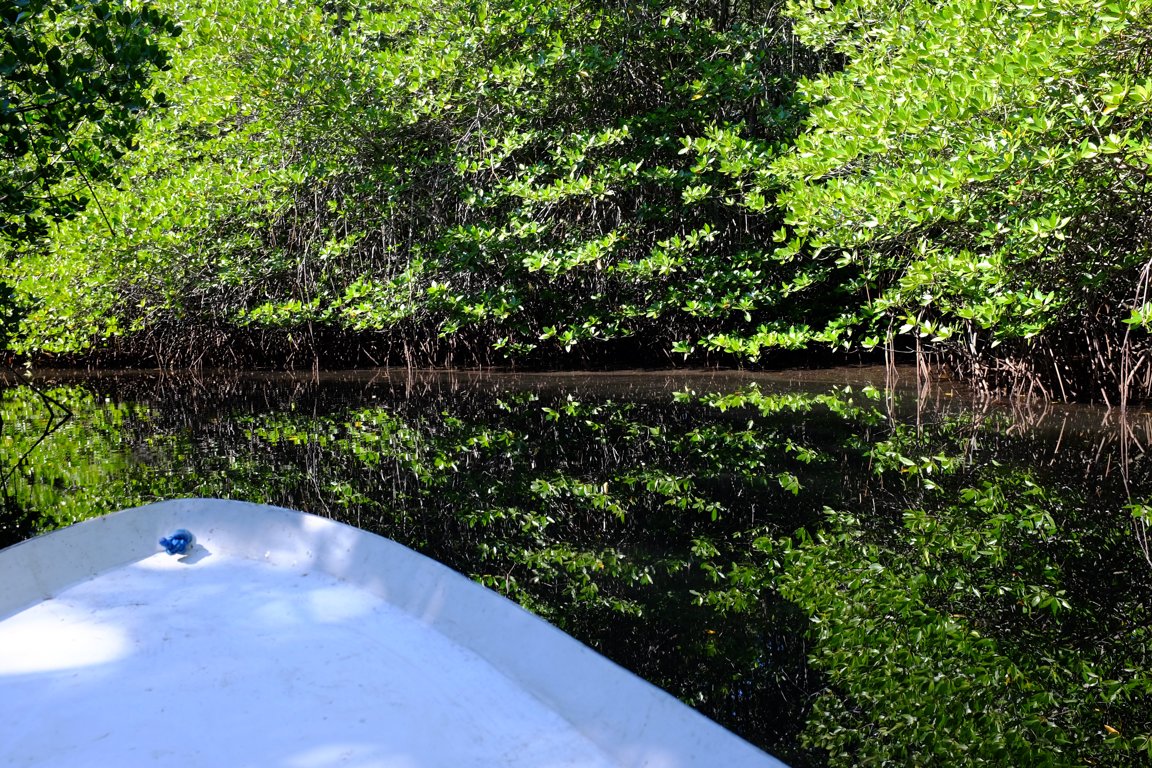 Just next you can observe local sea weed farms.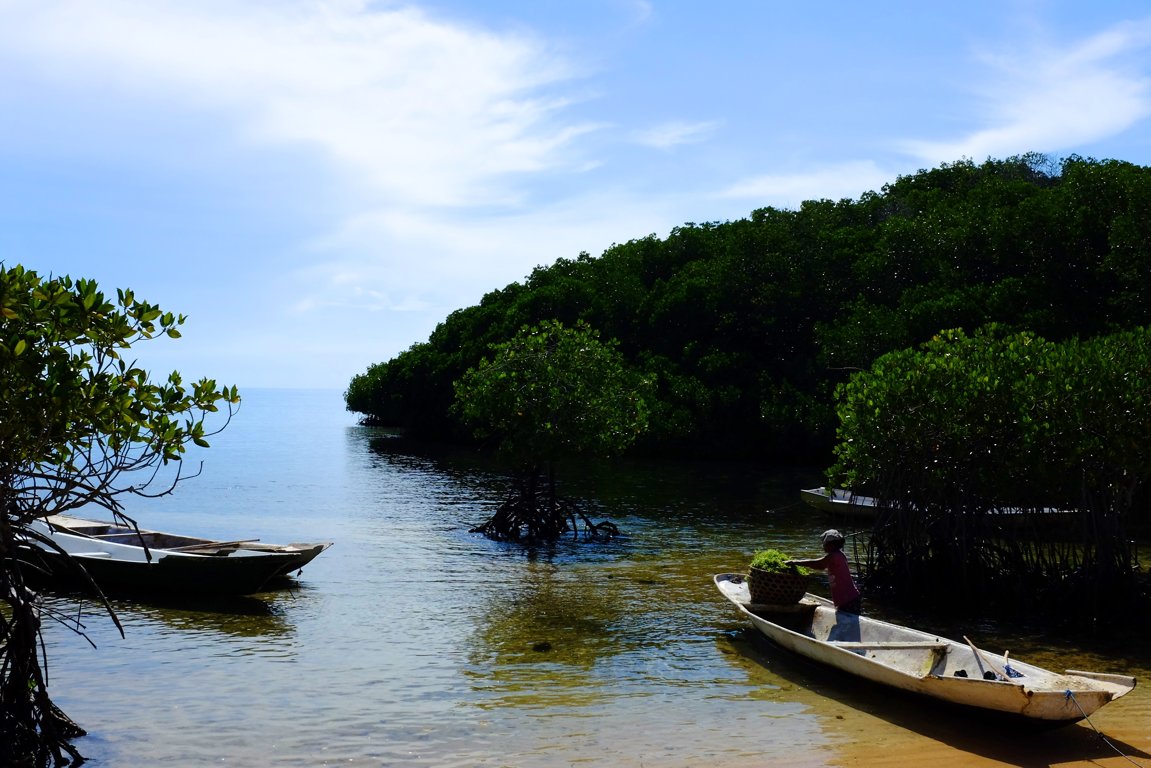 Mangrove point is also good for snorkeling, you can hire a traditional boat from there. We didn't but should have as it was the best easily reachable spot for snorkeling.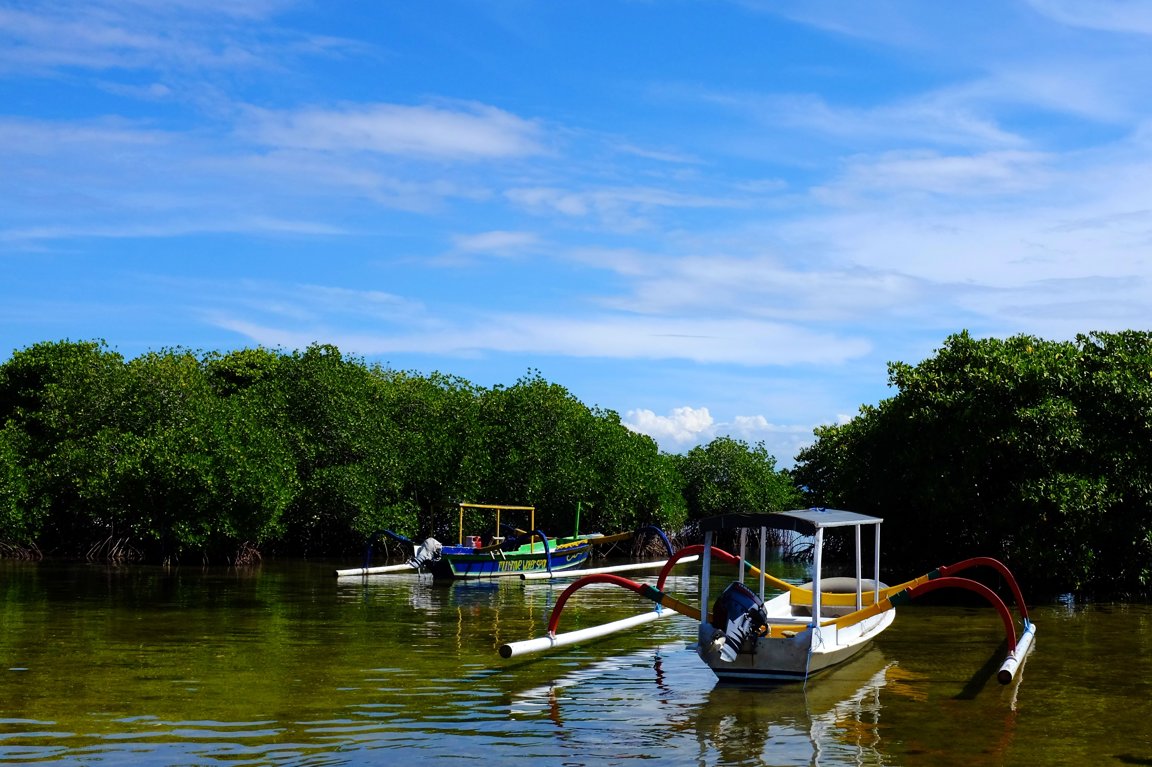 The next day we had arranged a snorkeling trip (the good thing about the hotel was that you could arrange everything there). The hotel owner's son drove us to the beach to get the boat - 3 people on a scooter with no helmets... hm... ok, after a while, you just ignore these things and do as locals do :-)
The ride in jukung is super cool, kind of scary too as you can see huge waves crashing at the ridge... but we hope that the guy knows what he is doing. We get beautiful views and first snorkeling stop at Mangrove point is amazing, completely different from Amed - corrals are in a better shape but there are less fish.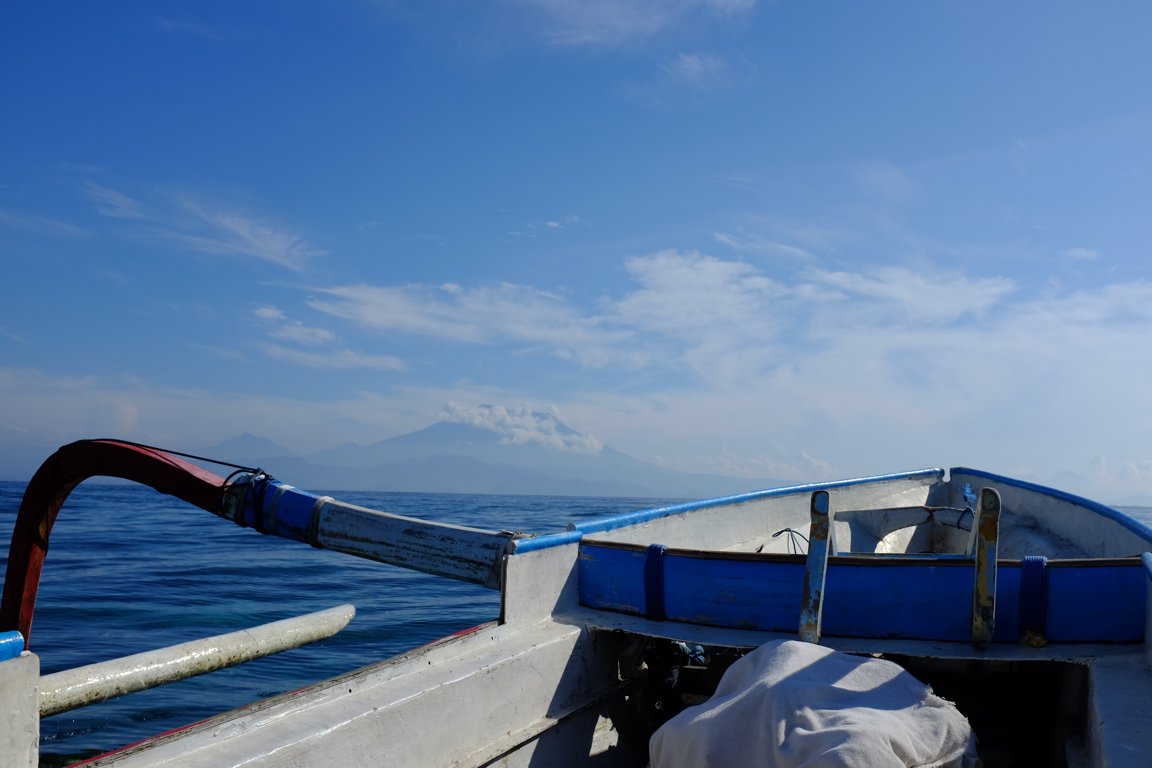 The next stop is at Gamat bay which is a bot too wavy for me. The crystal bay is Ok but water is much colder and there are more people around as well as huge waves are coming time to time which scare me to death but the boatman is just laughing and saying - swim there miss, swim, there... yeah, right, with that current I'd be off on the shore in 2 min :)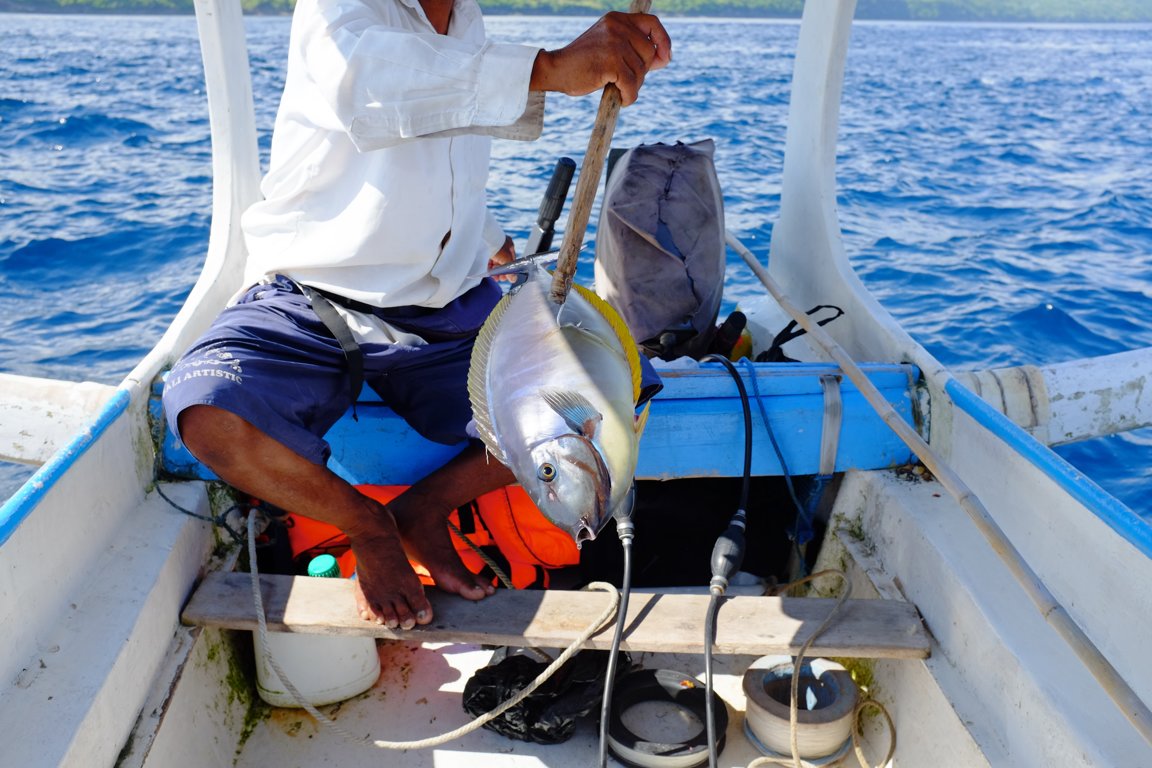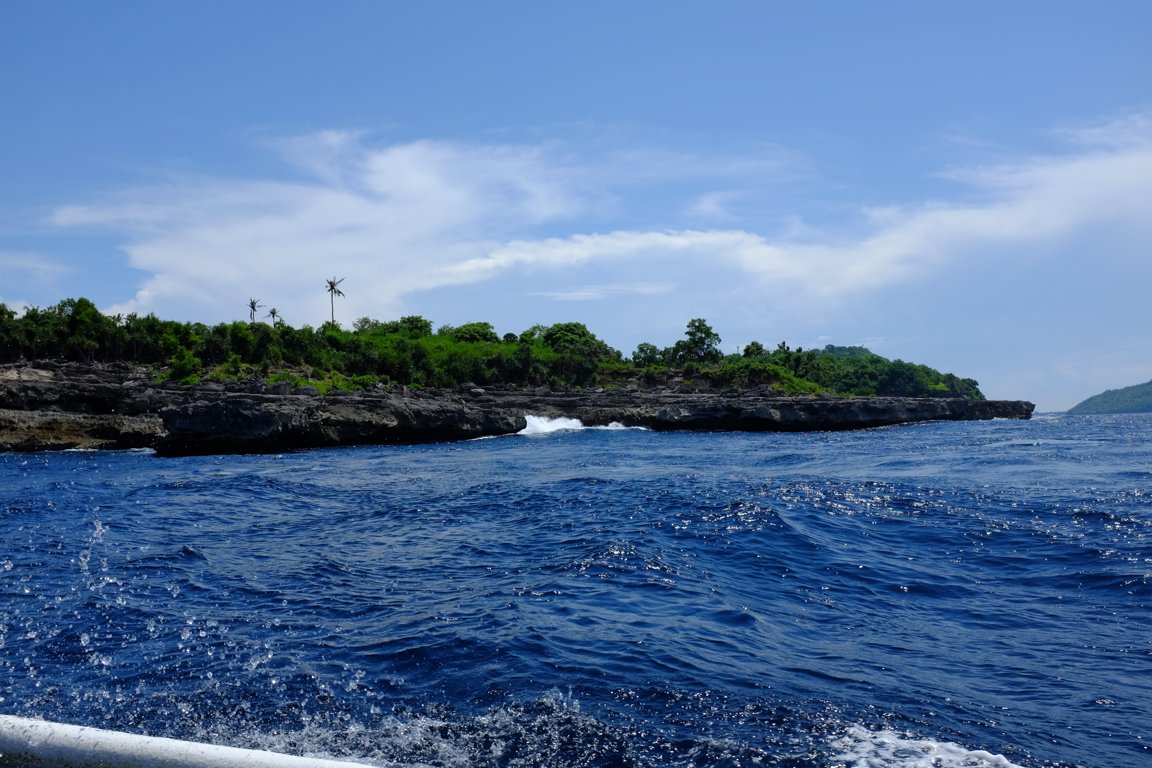 I'm pretty happy when we get off the boat, the stream and 200m depth did not assure me much ;-)
Although we had promised ourselves that we would not eat any western food while in Bali, at the end of the trip we were really fed up with rice and noodles... and the lemon grass, could not stand it anymore. We tried our luck at Bali Hai in the Mushroom bay and it was really really good, tripadvisor does not lie.
After 3 nights we had to head back to Bali, the transfer arrangement for the boat again was full of surprises as the hotel owners forgot 4 times that we needed the tickets... but as in other occasions, everything was solved and we could happily cross the sea to get to Sanur.
There we had rented a private villa with a private swimming pool... Did I mention that breakfast was prepared for us in villa's kitchen? Ohhhh that was sooooo good! It was pretty amazing closing for the holiday. Villa Tulip was great and the location too - not far from the beach and lovely restaurants.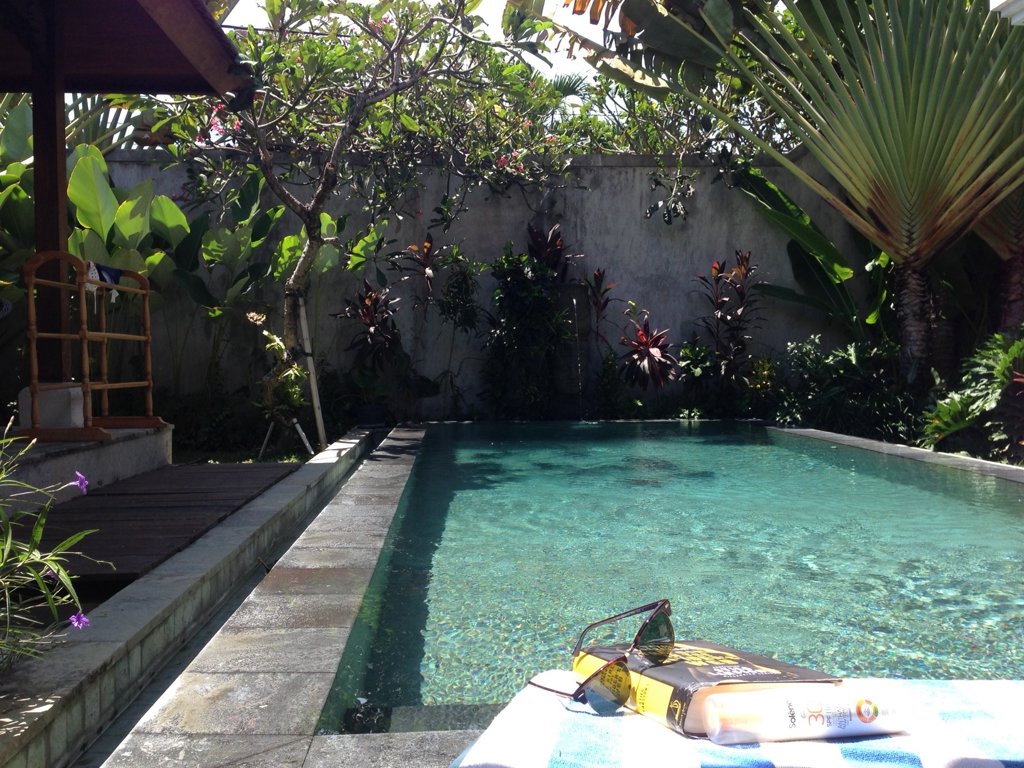 Sanur was great too, small streets, Hardy's market not too far and the airport not too far either.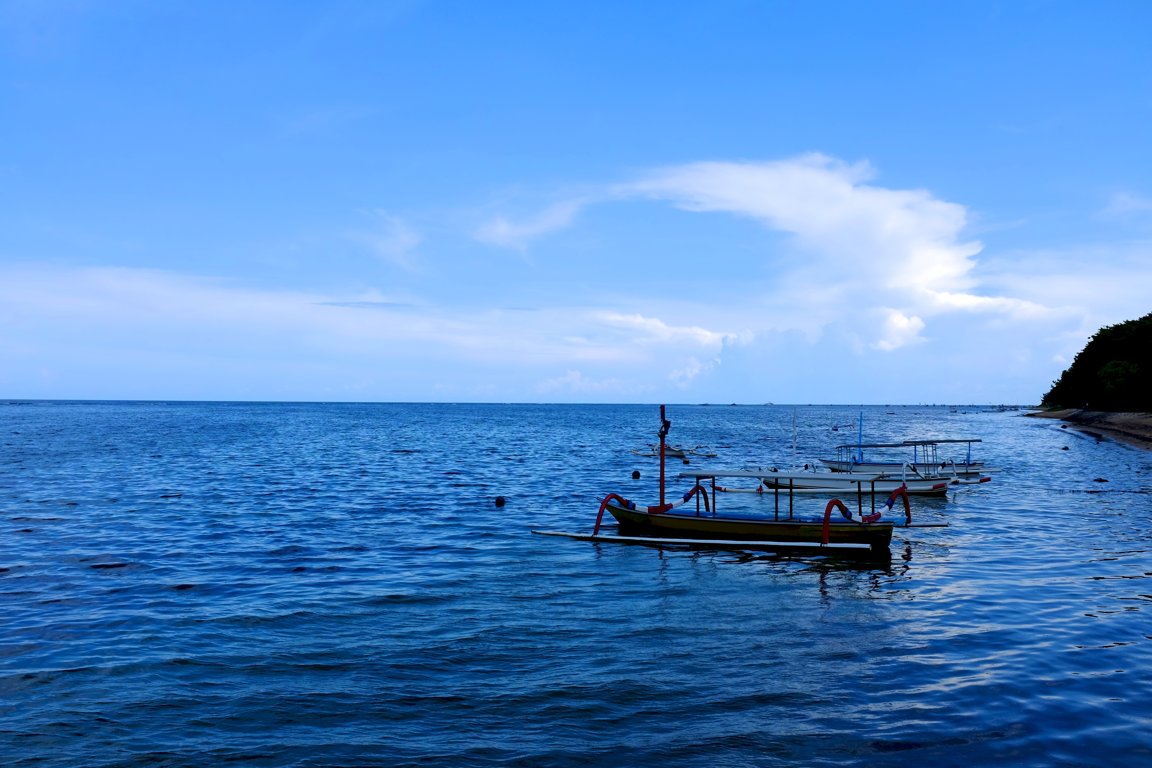 Observations
Swimming in Nusa Lembogan in the ocean can be really tricky, lots of currents and big waves
Juices are amazing - watermelon, lime, lemon, just make sure they don't add sugar
Three Monkeys in Sanur - great food not to miss
Utama spice cosmetics - a great find
Hardy's shop - a fixed price shop where you can get loads of t-shirs and shorts and everything you need
Stars were amazing in Nusa Lembongan - simply could not get the gaze away from the sky
Most of people were really kind and nice, apart from a very bad service in Nusa where pina colada (some bar on the sunset beach I think) was served with a nice dose of black hair... and one the cocktail was reserved, the hair was there again and the staff was watching secretly my reaction...
You can also see dolphins in Nusa - we saw them for 3 secs :-)
Bali indeed has many tourists from Australia. 50% of all the planes taking off the night we were leaving were for Australia
2 comments
- Untold... unfold Bali... Part 2
Margo - July 24, 2016 at 11:23 am
I really enjoyed reading your report. Thank you. I leave on 1 September to travel to Bali. And I'm from Australia! This is trip number 8 and I've still so much to see. Can't wait to visit amed.
If you ever come to sydney, let me know.
Cheers,
Margo Robertson
Dace Kalnina - July 26, 2016 at 7:33 pm
@Margot - enjoy your trip! I'm sure you will love Amed - just the view on the volcano is enough for a great day there! Greetings from Brussels
Leave a reply