Sicily: Under the spell of Etna and granitas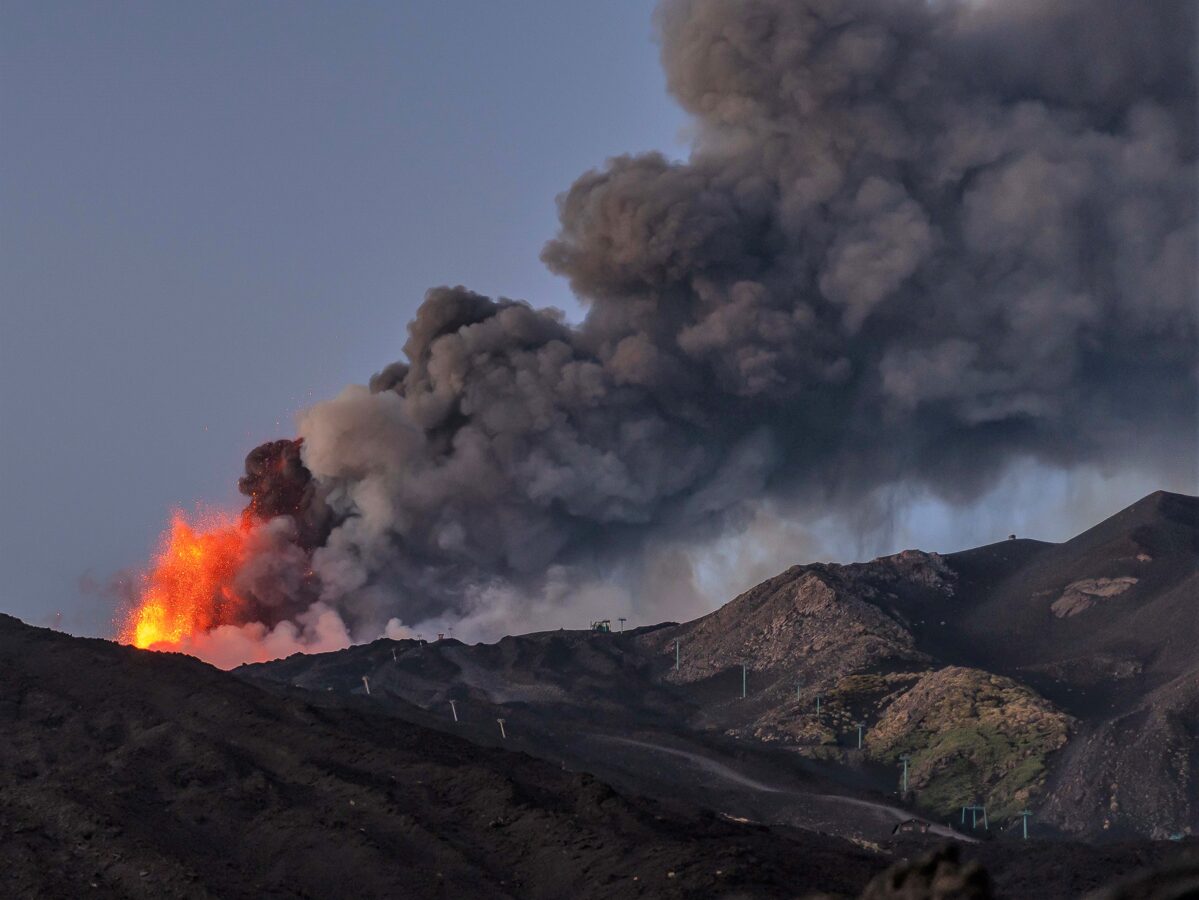 Sicily was not in our initial plan to visit this summer (sorry, was there a summer?), it was Iceland, of course, but the prices for car rental had doubled and we just thought that 2000 euros for a rent of a Dacia Duster was not really worth it. And as we did not really have much summer, south seemed to be a good choice to get some vitamin D. Although Sicily has been on my list for 10 years or so, somehow beautiful Greek beaches always won it over. This time Sicily had two strong points: Etna - after having seen the active volcano in Iceland, I definitely wanted to see the most active volcano in Europe and I had started to learn Italian during the pandemics, so it was an opportunity to practice.
---
The first awwwww moment was the landing. We were sitting on the wrong side (A seat), so did not see Etna at all but once the plane landed Etna showed her in all its glory. So big! Well, I knew it would be big, but soooo big... 143 km in circumference to be precise. Wow... Our first task was to get the rental car. Of course, the instructions given were not complete, so we ended going out of the terminal and then going back again to get it (Italians are very strict about the Covid rules, once out, you cannot get back easily). To avoid any problems with parking in the villages, I had booked a Fiat Panda... what did we get? Fiat 500 XL... They said it was an upgrade but actually you have to be extra careful as also in case of an accident the costs would not be the same. And seeing how they drive, well... be sure you have a good insurance. I had to pray for life every day!

Our first nights we spent in Bosco Ciancio - it had a really nice view on Etna and very good restaurant, the rest... njeeet. But Ok, our aim was to enjoy Etna and hope that it would erupt and we would see it. The next morning we had booked a trek to the craters. We booked it with Rifugio Sapienza as they were very responsive and could answer all my questions. There are maaaany tours available, the main difference will be which colour helmet you have and whether you get a sandwich for a lunch or not. It seemed that they all followed the same route more or less. You can also go up the funicular on your own but then you cannot get close to the most active craters. Also, everything is about luck, the weather is not predictable and you can end up with clouds and see nothing.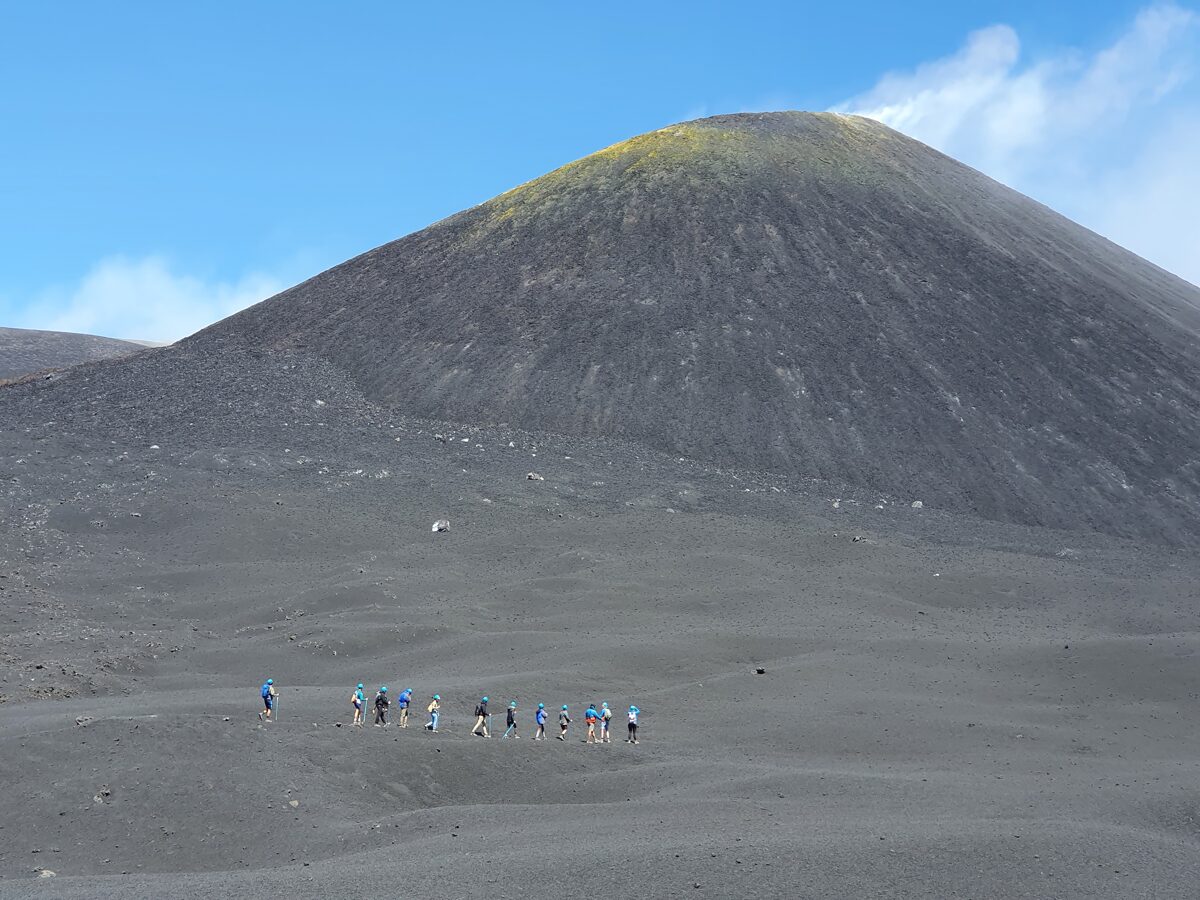 During our trek it was very windy, so a jacket, good hiking boots and long pants is a must. Also the trek itself will depend on the activity of Etna. The guide would monitor every 10 min or so to see if it was safe to approach the active crater. As the altitude is quite high, the hike is not so easy (we got to 2850 m or so) but the guides are making many small breaks where they explain interesting facts and people can take a breath. All of the groups seemed to be quite big - 20 or so people. We were only 4 foreigners so one of the two guides was explaining things only for us. I did not know that Etna has 350 craters! And it stated as a submarine volcano and since then has been growing for at least 500 000 years! And once the activity in the crater has stopped, it never comes back and a new crater is created. The landscape is very similar to what we had already seen in Iceland on several occasions but the scale is different - everything is just huge!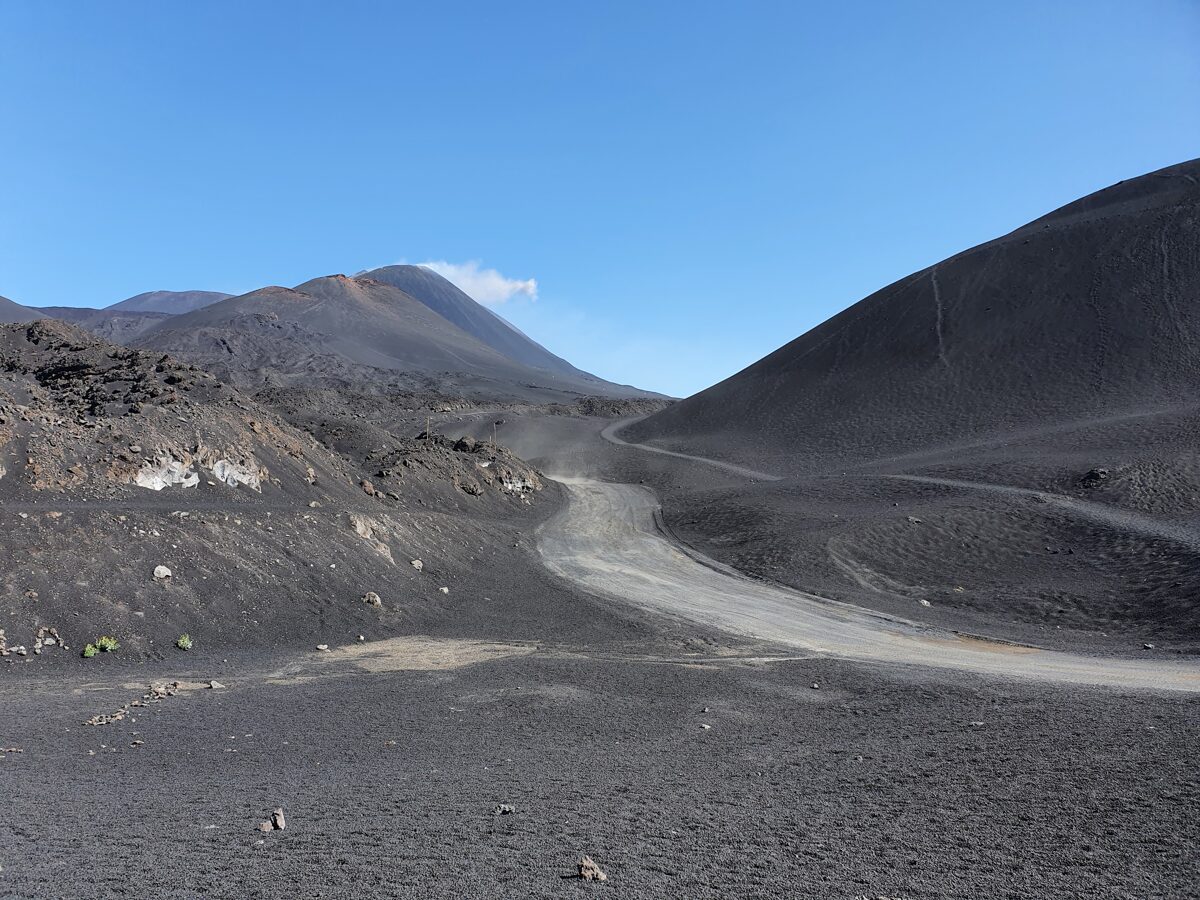 Currently the top craters are closed because of the activity and also the number of people who can be up there has been limited. Our guide told us that there used to be 700 people the same time at the top, so imagine if you need to evacuate...
While we were having our lunch, Etna was having a few puffs! We really, really hoped for an eruption. Etna had been quiet for 20 days already, so there was a bit of a hope... The guide said that with a bit of a luck maybe something would happen during the week.
We felt really safe there, everybody was taking the rules seriously - everybody had to wear the helmets too. It felt a bit like an overaction - in Iceland everything was about your own responsibility but here we were talking about another type of a beast. And if in doubt, check out this video why helmets are necessary and what kind of surprises you can get.
The whole trek is around 5 h long and you can really see different parts of Etna. There was a moment where we literally had to run down / ski down a crater. Your feet would be like 20 cm in ash and you would be skiing your way down. It was a bit scary in the beginning but was actually fun, especially when your fellow trekkers would use more their bums than their feet... Ah, yes, better take walking poles with you; you will thank me for that :-)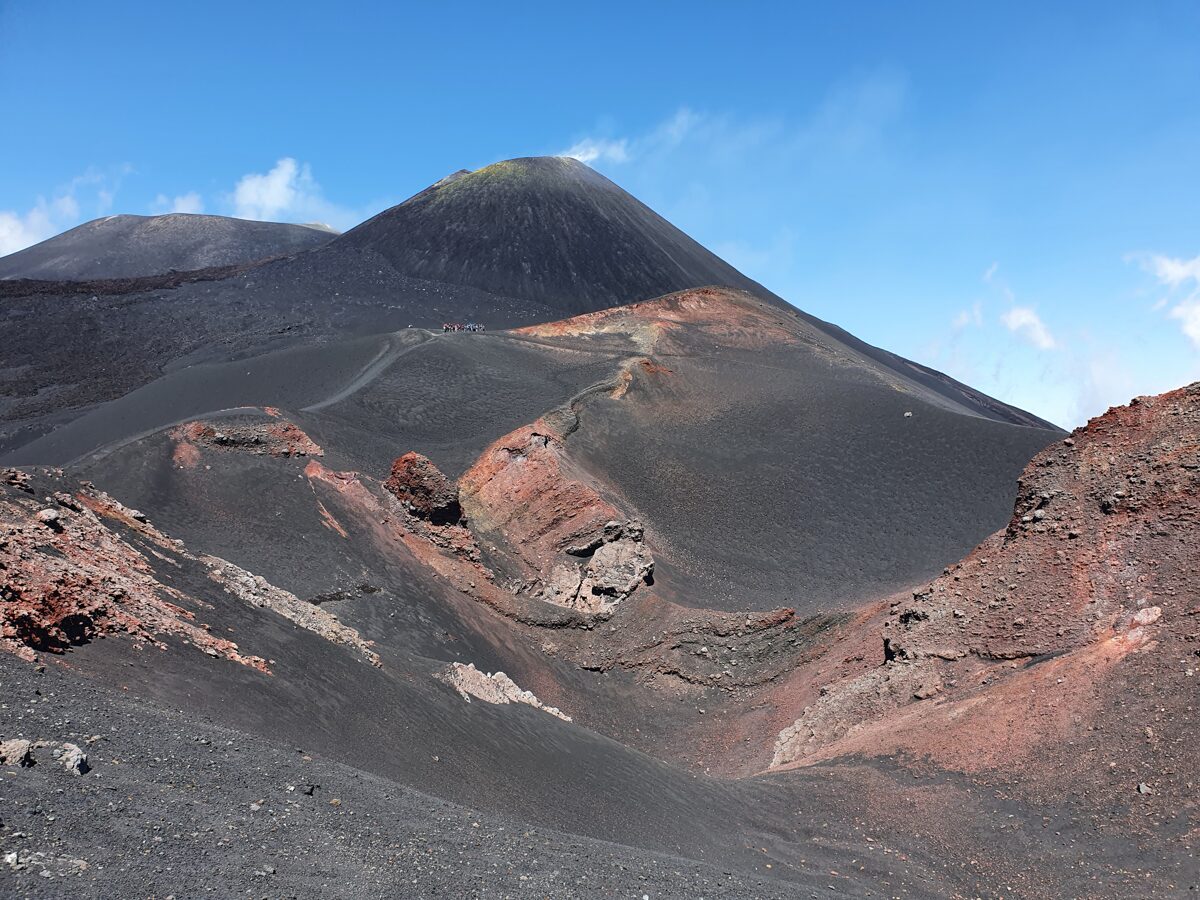 We were very pleased with the trek and happily went home to enjoy some time by the pool. While chilling by the pool we suddenly heard a booom. We knew it! It was Etna! We had heard this noise before and it clearly was an eruption.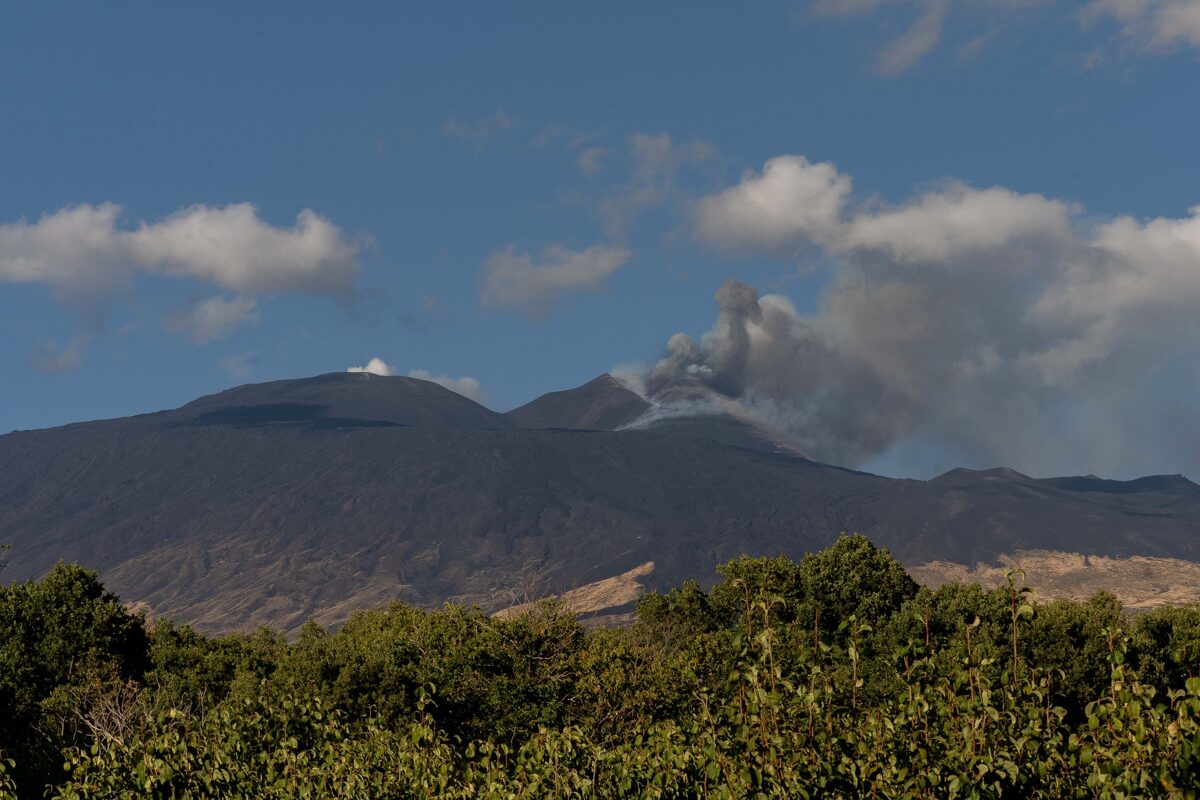 Yesssss! Happiness! It was clear that we needed to get as close as possible to witness this phenomena. It started with small puffff pufff and then we had a full show! We jumped in the car and immediate drove to the Rifugio Sapienza. We were so excited that I totally forgot to take any jumper and believe me, you need one. Well, I had to get one at the Rifugio. It's actually like a Disneyland there, full of shops and souvenirs, so you can even get a pretty jumper. It had to be with Etna of course!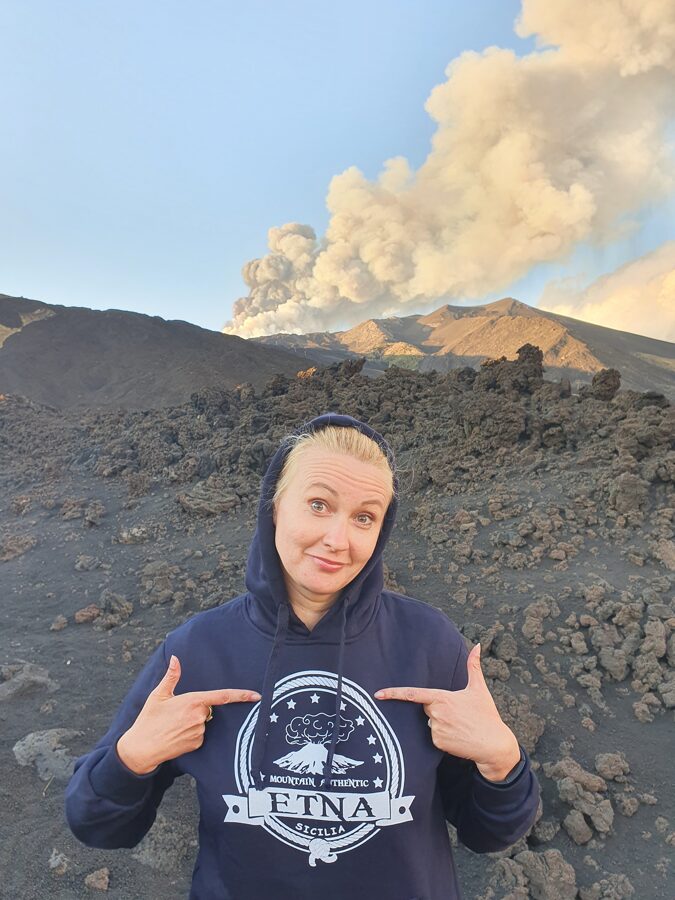 We found that the best viewing spot was at the hotel Corsaro Etna, just next to the Rifugio but with a better view. And we just spent ours there! It was magical. The noise, the cloud, the fire fountains. I had never seen such an ash cloud, it even looked like ash curtains at the sunset. It was similar to what we had already seen in Iceland but the same so different, the force was amazing.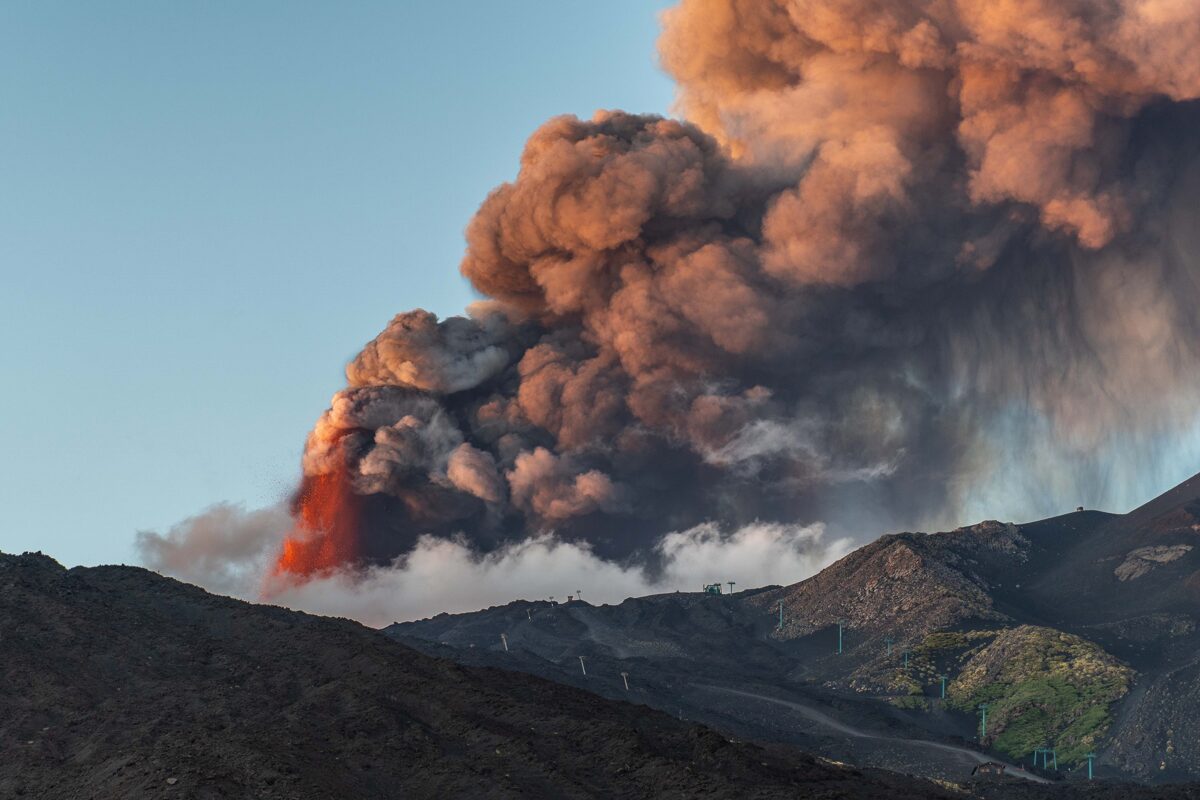 We could have watched it for hours but even with the new jumper it became a bit cold - 11 degrees or so, so we had to go back. Anyway, we had a view on Etna also from our hotel, so we knew the show was not over.
The eruption itself lasted for about 6 hours and then only red lava rivers. The morning after everything was calm as if nothing had happened. Later we found out that this explosion was the 50th in 2021, so I guess it was like a birthday party. And we were so lucky to see it! Another experience of a lifetime.
The next day Etna was in clouds and we had no view on what was going on there. One was sure - were were so lucky the day before to see the craters in the morning and then see the eruption in the evening. One thing crossed from the bucket list!
The plan for the next days was to explore the inland of the island. Driving can be a bit tricky with narrow roads and never trust waze, always go for google maps or you will have surprises. Our stop was Floristella Mining park - an old mine that has been kept open for visits for free also thanks to EU funds. The place is really in the middle of nowhere and we were the only people there. You can just walk around and read the explanations as mentioned on the boards to get a feeling what it was. It's very calm and relaxing.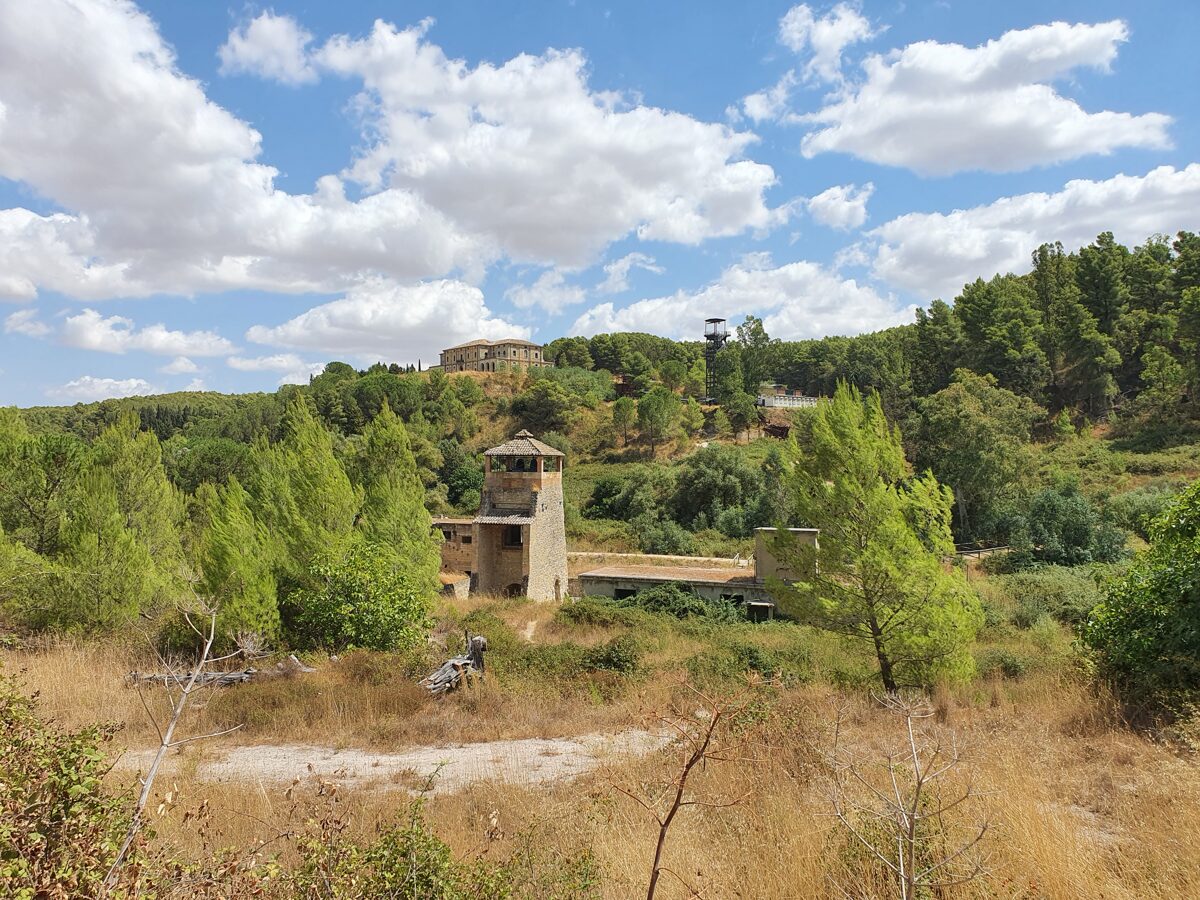 Our mantra for the holidays was - do something in the morning and chill by the pool in the afternoon. We spent a night at the Agriturismo Bannata. A very beautiful place where food is grown only locally and the pool is so long that you can train for Olympics.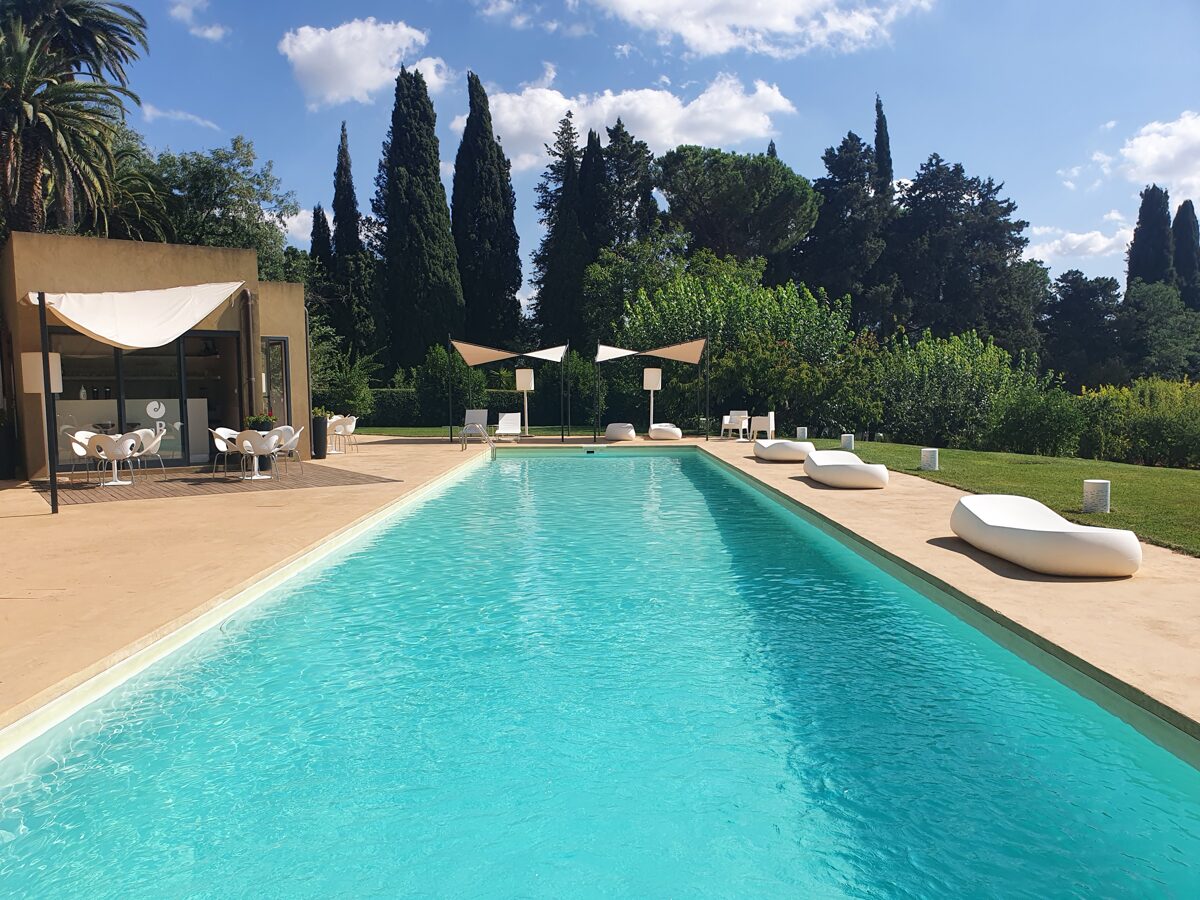 The next day we visited Villa Romana del Casale - it's a Roman villa with the richest Roman mosaic collection in the world dating back to 4 AD. In 12th century the villa was buried by a landslide and excavations took place only in 1929. I did not know what to expect from this place but it was amazing! I thought there would be few mosaics here and there but there were rooms and rooms full of amazingly well preserved mosaics. There are quite a lot of explanations so you can understand things also if you don't have a guide. As the places are quite narrow we kind of had to follow a group of French tourists for a while and we heard what the guide was telling to them. Conclusion - take a guide, so much more interesting and you will see details that you will miss if you are totally on your own. Under the sun this place can also become a real oven, so be sure to have a hat and water with you.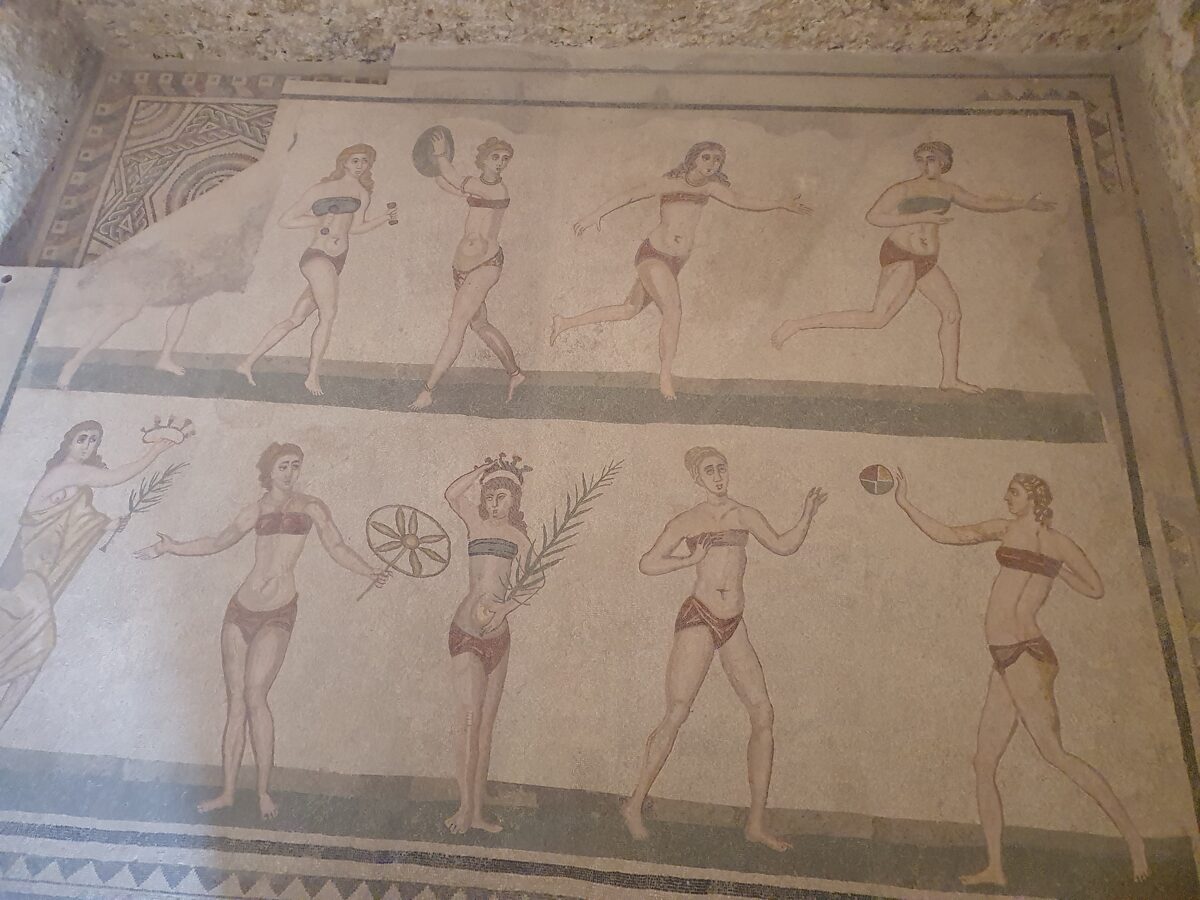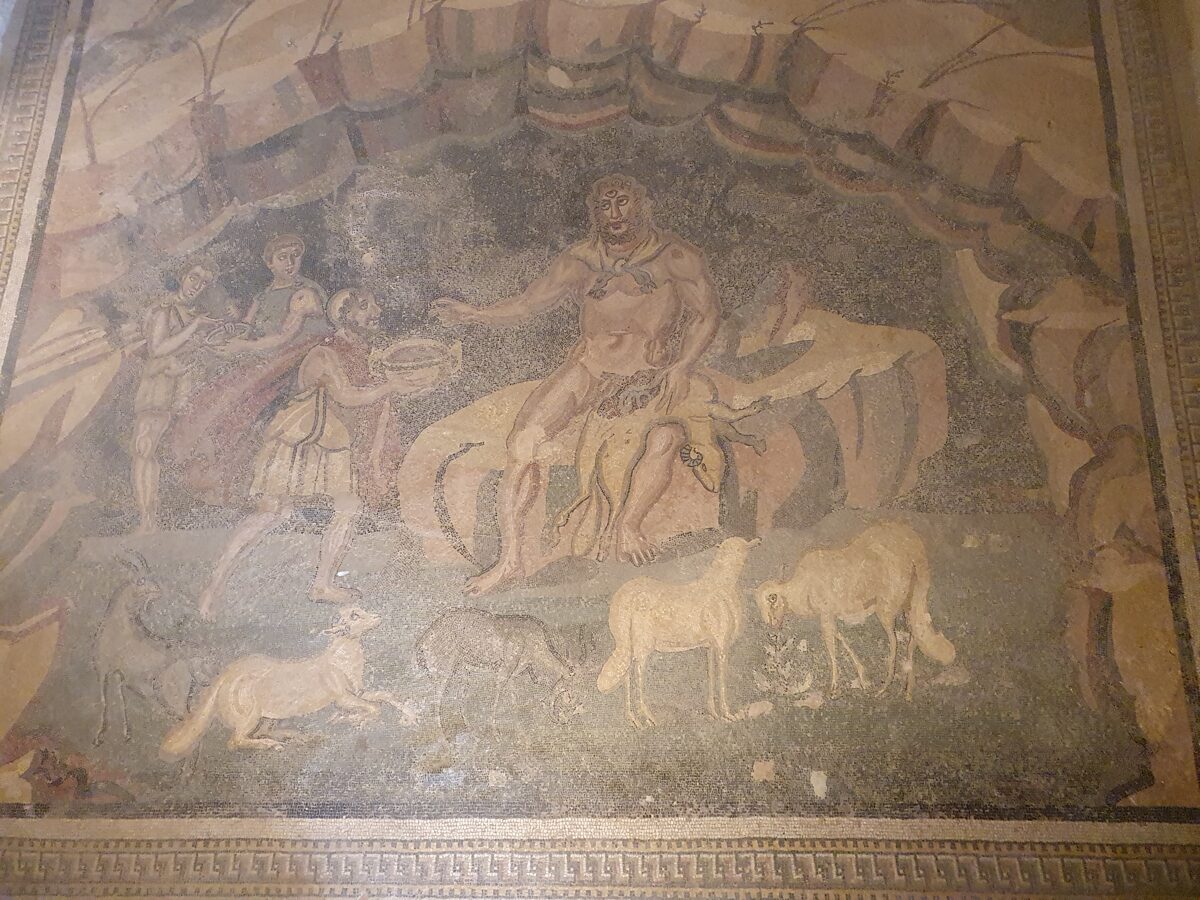 In the afternoon we followed our own mantra - pool, pool, pool! I had found a superb place called Madre - a sea water pool with an amazing view and very caring owners. And good aperols! What else?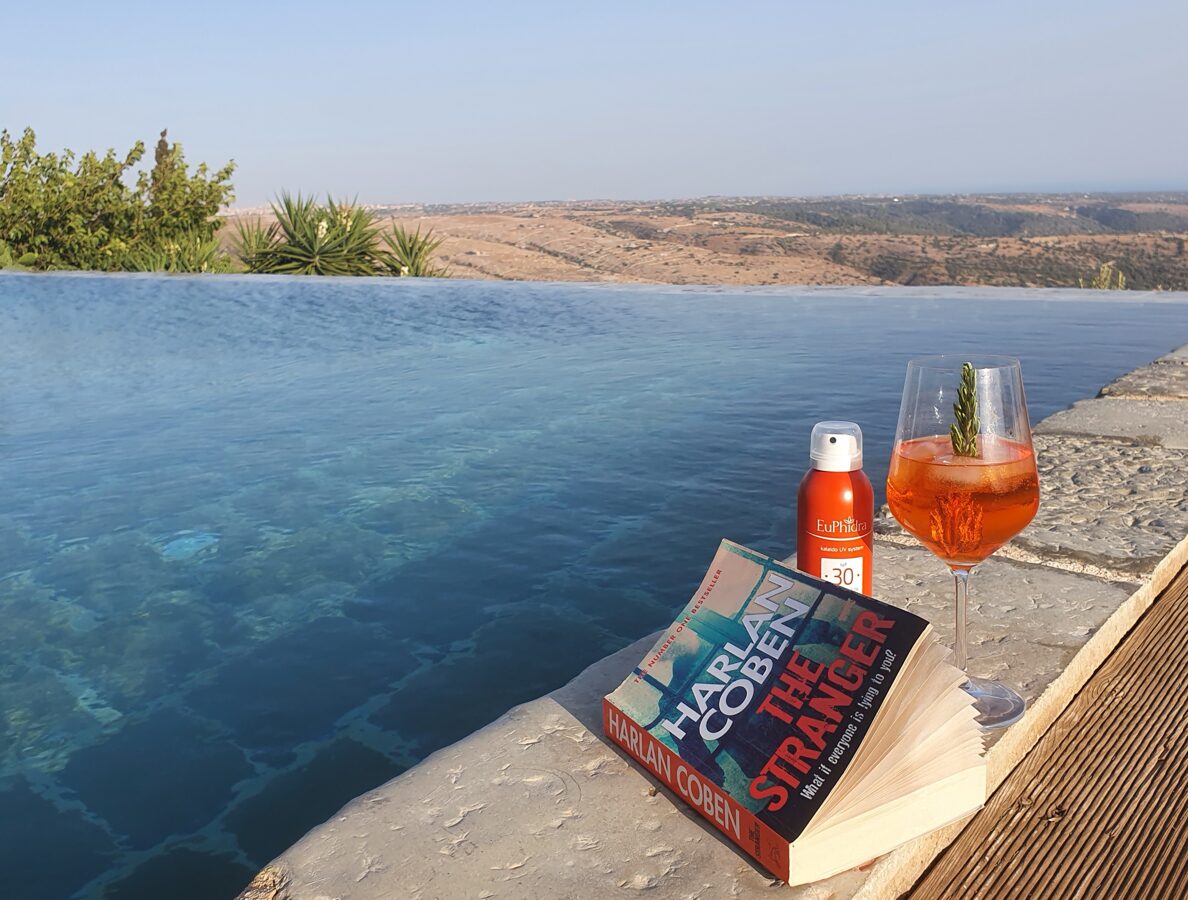 The next day we planned to visit one of the baroque cities - Modica. It's a really difficult call which one to choose but Modica had a chocolate that comes from an ancient Aztec recipe, so the vote easily went to Modica and not Ragusa. For all these cities the idea is simple - park outside and then walk, usually up and up... We were really lucky with the parking and could always have a decent place and always for free.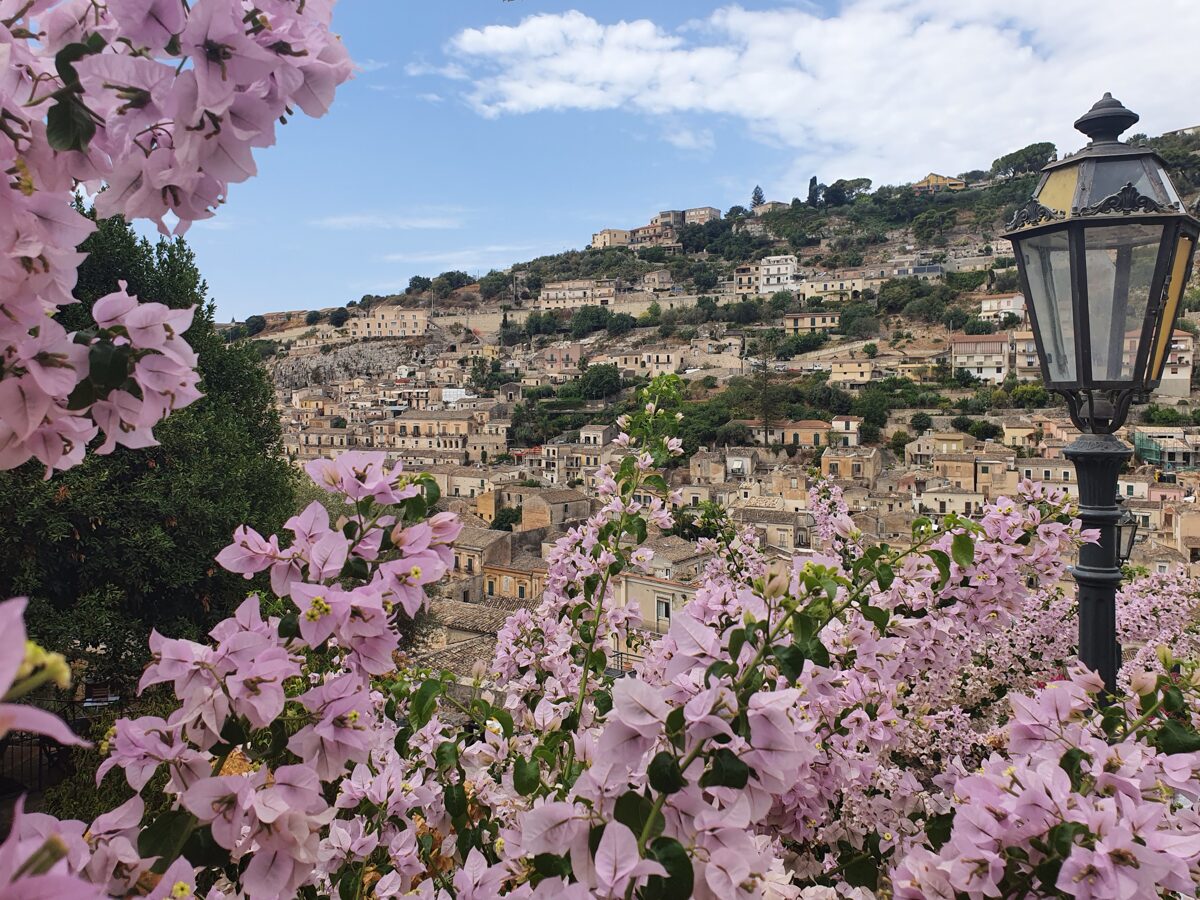 Modica is really pretty. Saint Giorgio is impressive, both outside nd inside and the city has a good vibe.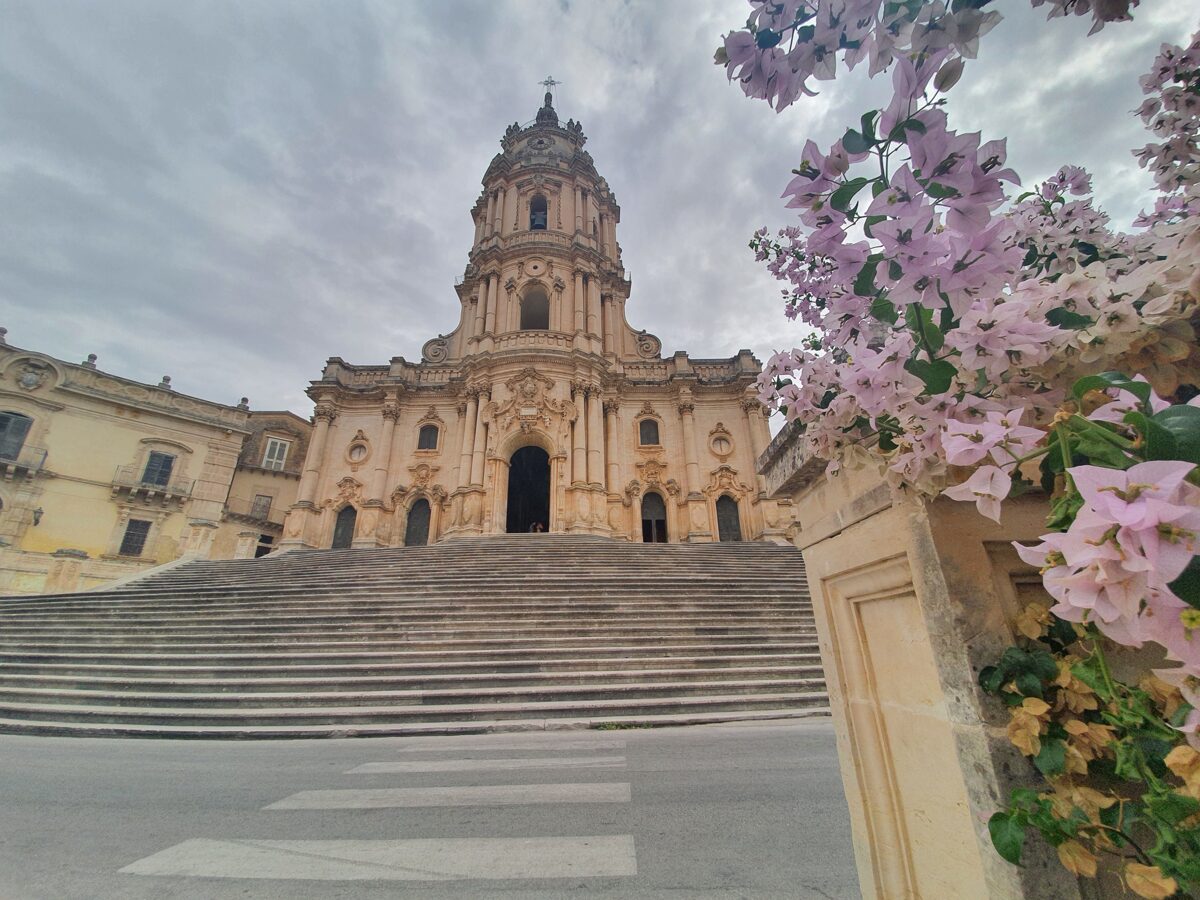 You will see that the biggest number of people will be at the Bonajuto. It's the longest queue I have ever seen I think... People buy chocolate for all their life or what... But it's well worth it. The dolceria dates back to 1880 and chocolate is indeed very good, also very different, it has small pieces of sugar in it. You can also try there the famous pies - with chocolate and beef. Really yummmy...!
Our plan for the next of 4 days was to chill in a beautiful Airbnb. It promised a paradise in the pictures, it even had really good reviews! But once we arrived we got only bad surprises - one after another. A few weeks ago everything around the house had burned down, so it was all black... Not a very reassuring sight. The place that look like a paradise on a postcard turned to be an old hut managed by a very dishonest German host. The sun shade was broken, the sun lounger too, the wc ring too, the stove as well, the clothes hanger was rusty and there were even people there who were not supposed to be! The host did not even think to inform such a small detail that everything around had burnt. It was clear that it was not possible to stay in such a place so we just left in a shock. Of course I'm aware that in August it would be be green around but hei, dirty and broken things for that price is totally unacceptable. When we complained to Airbnb, this situation was considerate as "moderate" infraction and we got back 17.50 euros from 386. It's a total ripoff also from the Airbnb. They promise to get back to customers in 24 h, well, it took 13 days... Never again I will use their services. This is how it looked on the Airbnb site.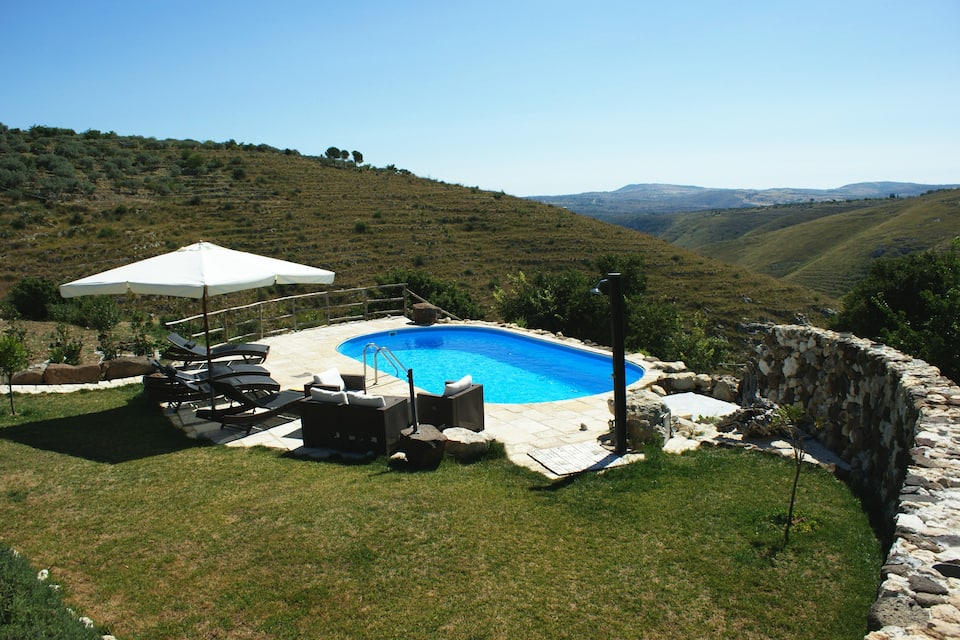 And this was the reality.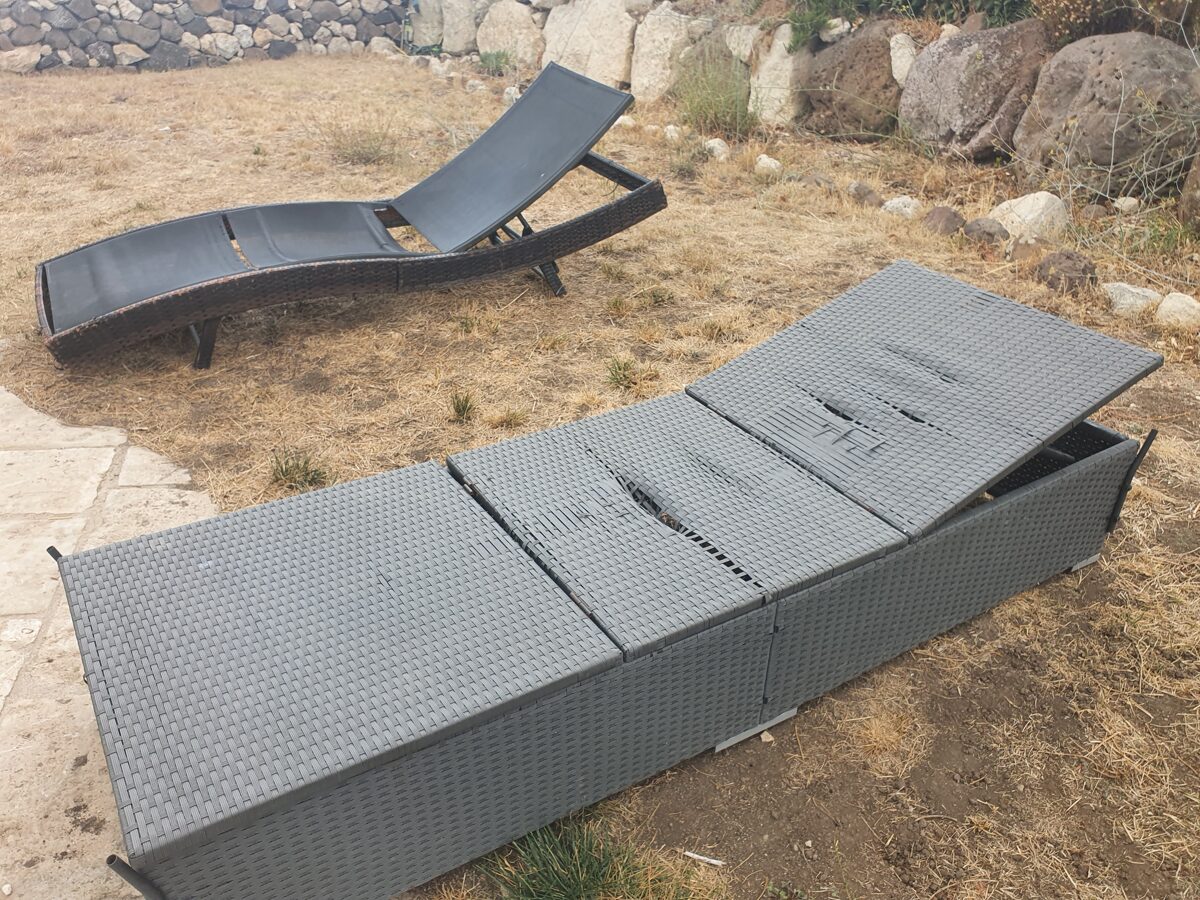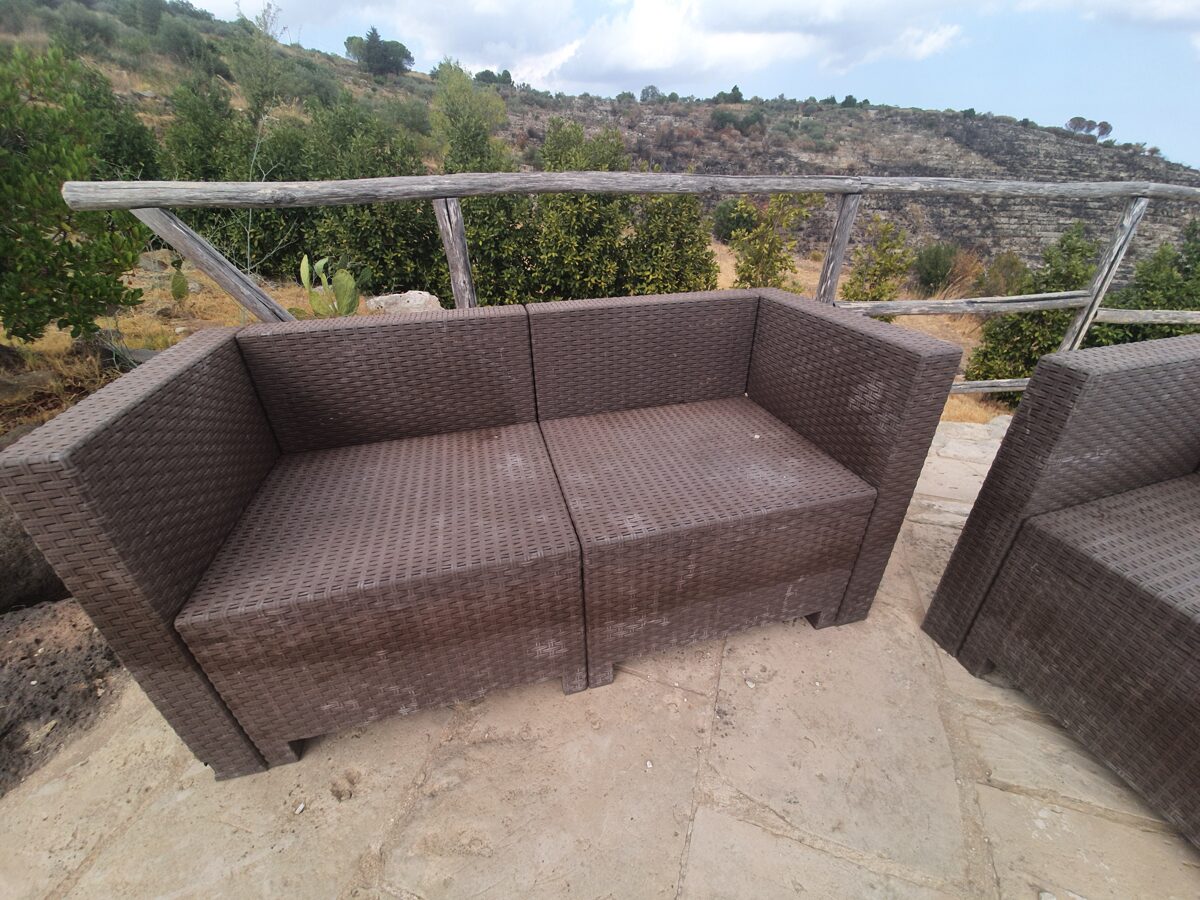 But there is no harm without good. Thanks to this experience we discovered Agriturismo Mele di Venera. Wowwww, after the horror that we had seen, it was so lovely. The pool was just amazing and so was the food!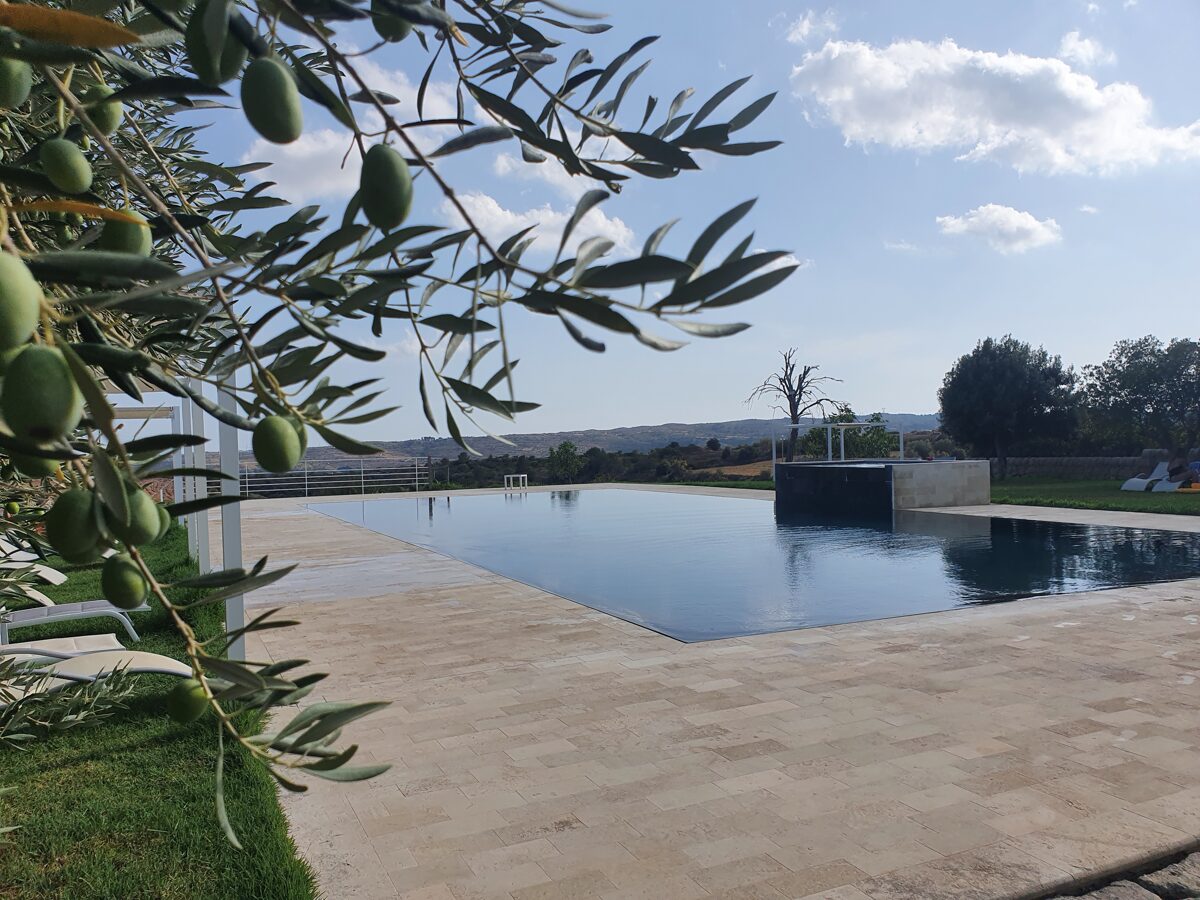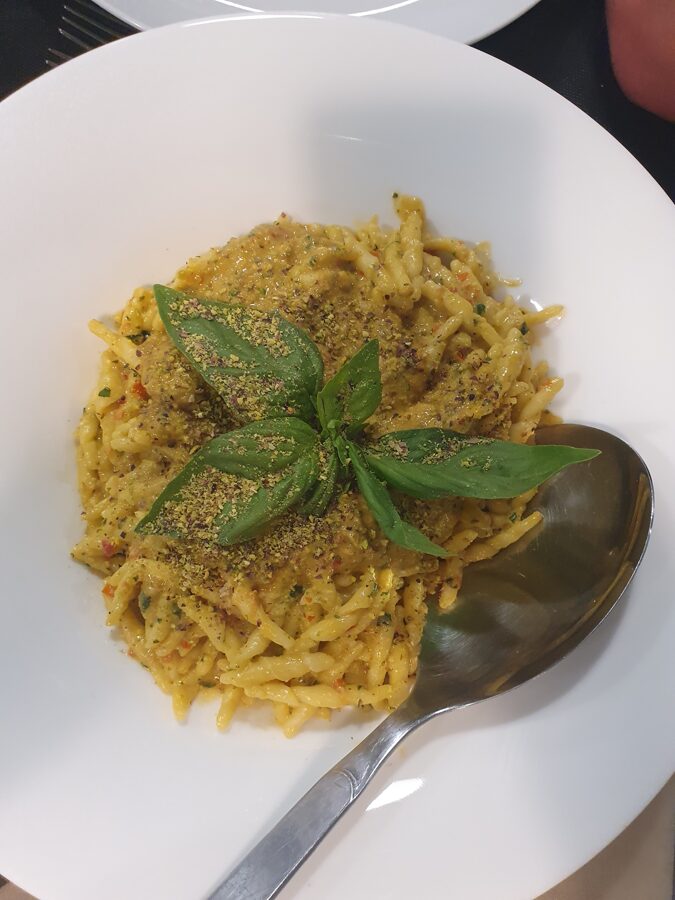 As our plans had suddenly changed, we actually had even more time to explore and discover. We payed a visit to Noto, another beautiful baroque style city. Somehow it felt very busy there. Everybody wanted to to get a pic on the stairs of the Cathedral with the works of Igor Mitoraj. I was really impressed by the artworks, they felt so innovative and fresh. I though that Igor Mitoraj was a young artist and it turned out that he has already passed away but leaving an incredible heritage for the world of sculptures.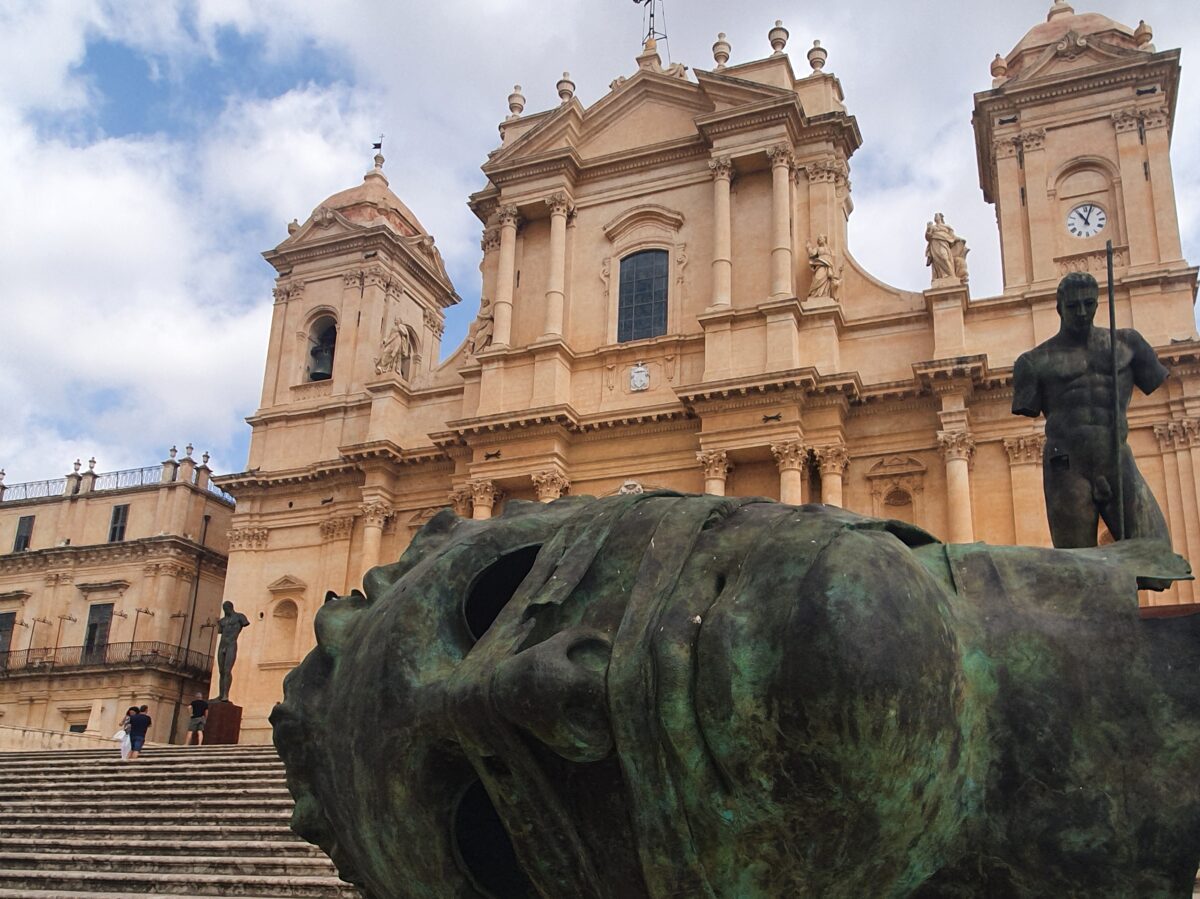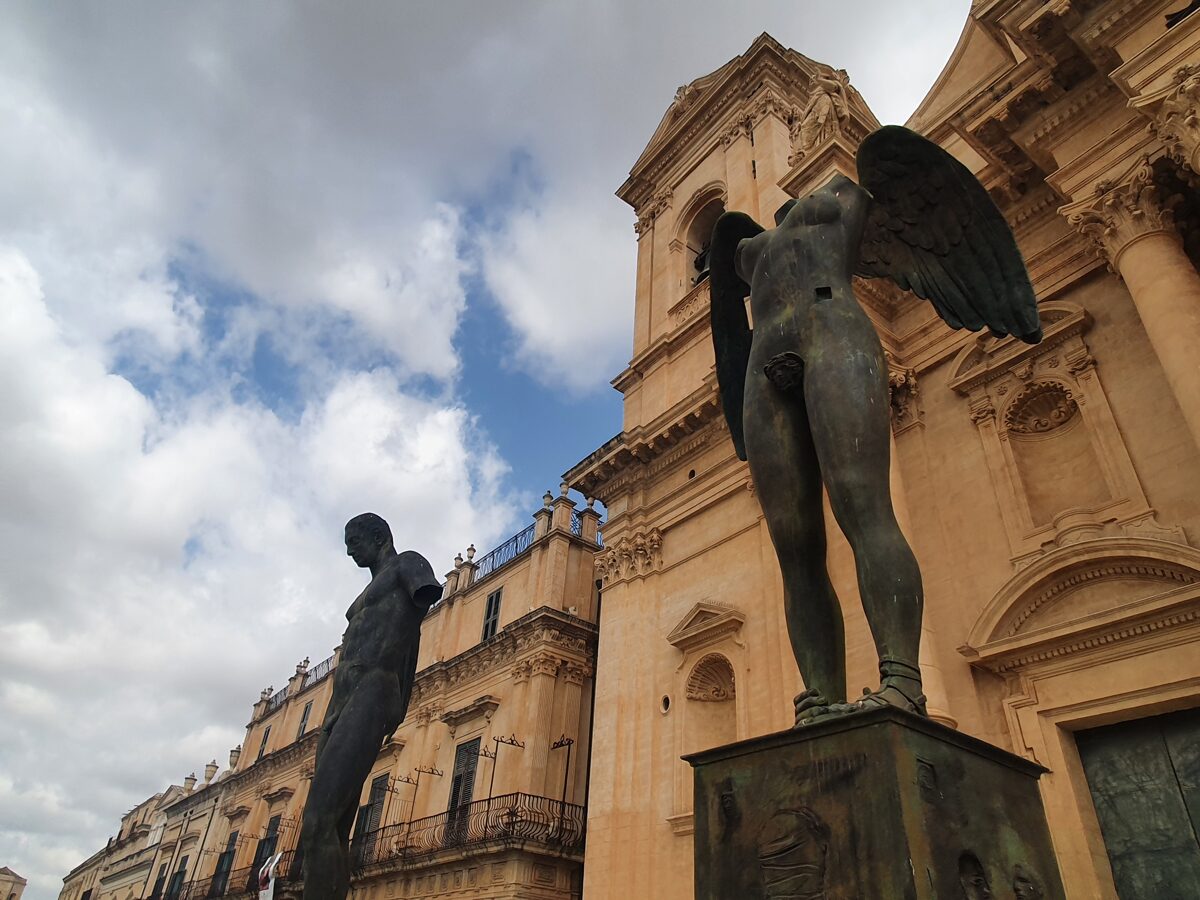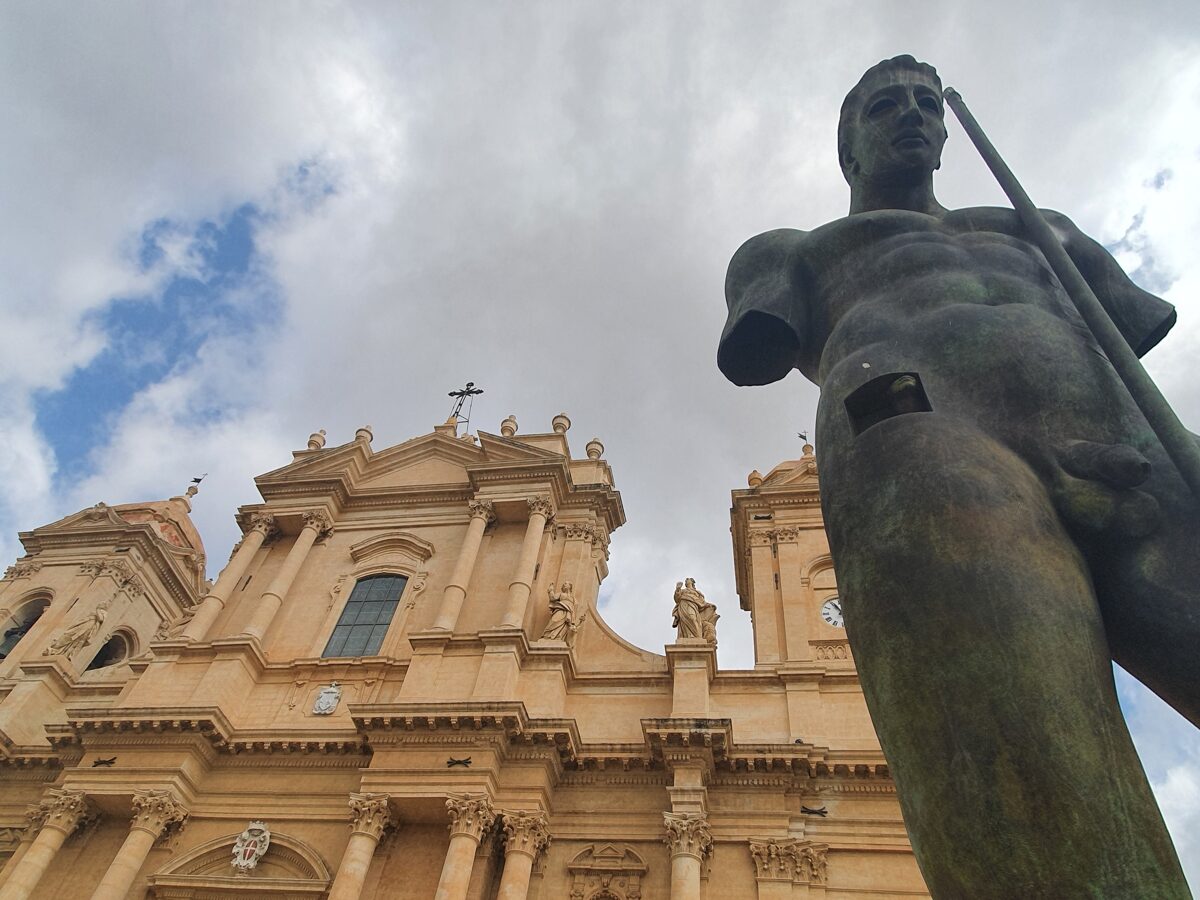 That was also our only option to enjoy the sea if we wanted. Well, I'm sorry but the beaches in Italy don't compare to the ones in Greece. So we just walked around a bit and the rest of the time chilled in Agriturismo Terra Dei Limoni.
The next morning we wanted to explore Syracuse. The name of the city feels magic to me, I'm sure it comes from the 1001 nights stories or something. In the morning we checked out the Greek and the Roman theatres. We were very lucky to get the last parking available. In bigger cities you don't want to park where it's not allowed. The caves are really impressive, if you sing, then sing a song in the elephant's ear, it's really nice!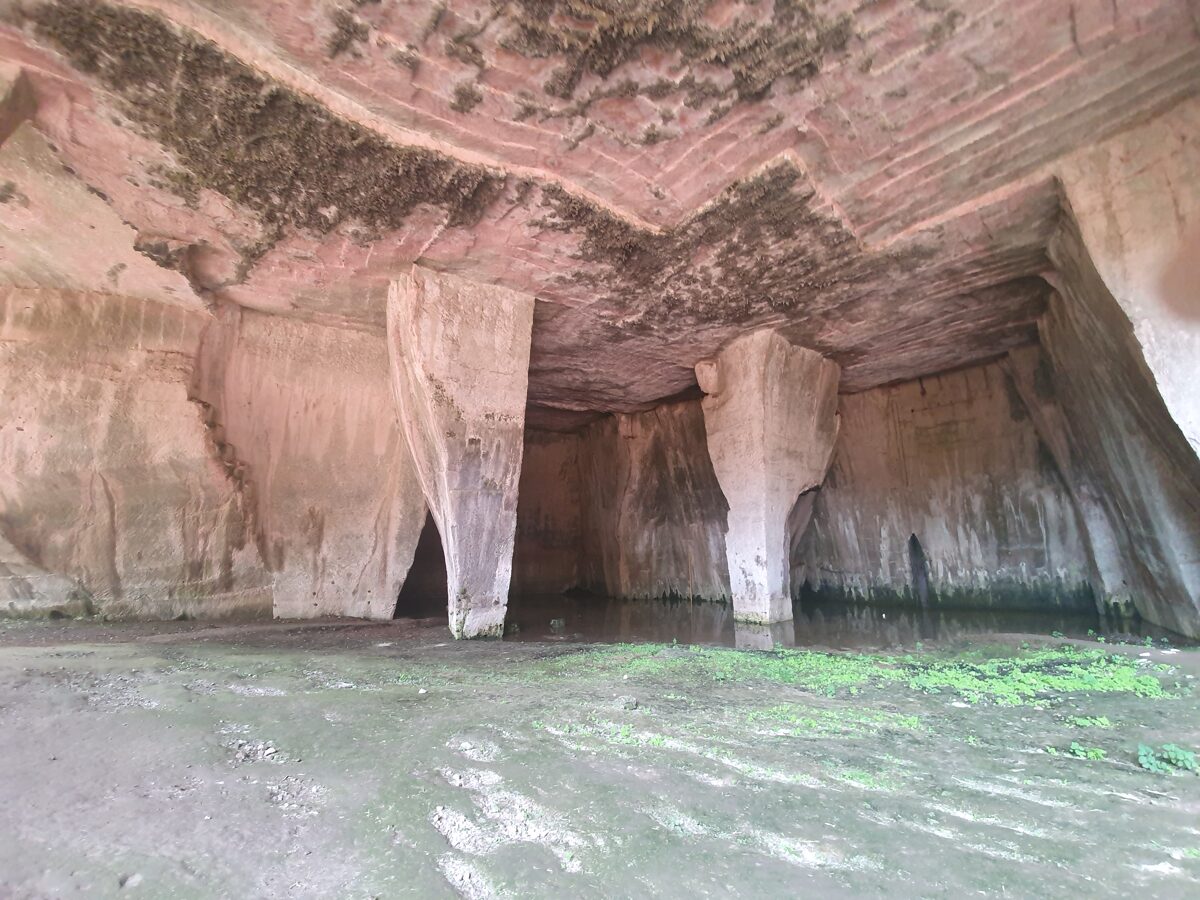 The Greek theatre was nothing... wooden seats have been put on the top, so you don't see anything at all... you also cannot go in it as it's for events only, so a bit disappointing. The ticket was 15 euros and there were no explanations whatsoever. There were some ruins, they looked big but we had no clue what they were. Well, it turns out that it was the biggest altar of such a kind and was used to sacrifice 450 bulls! The Roman amphitheater is in a much better shape and also has more explanations. Btw, also supported by EU funding.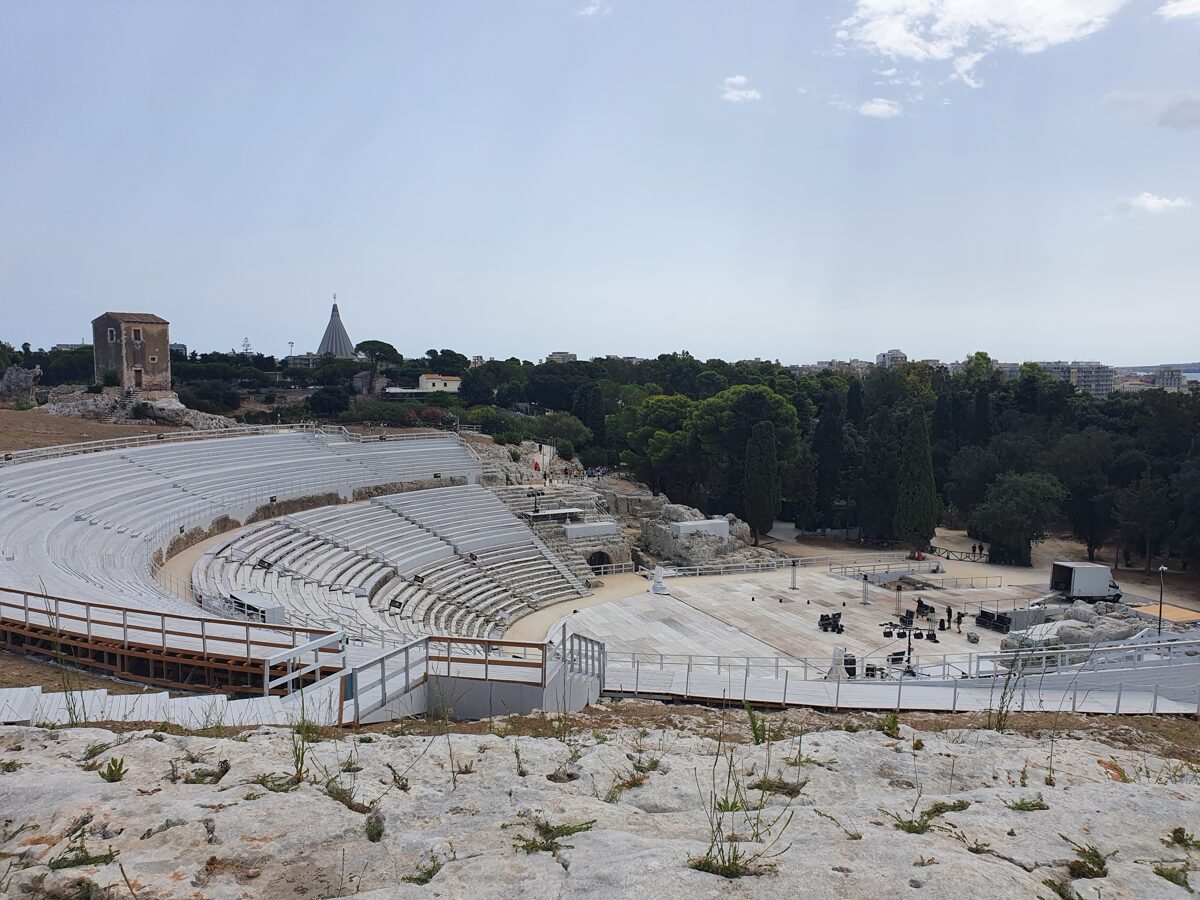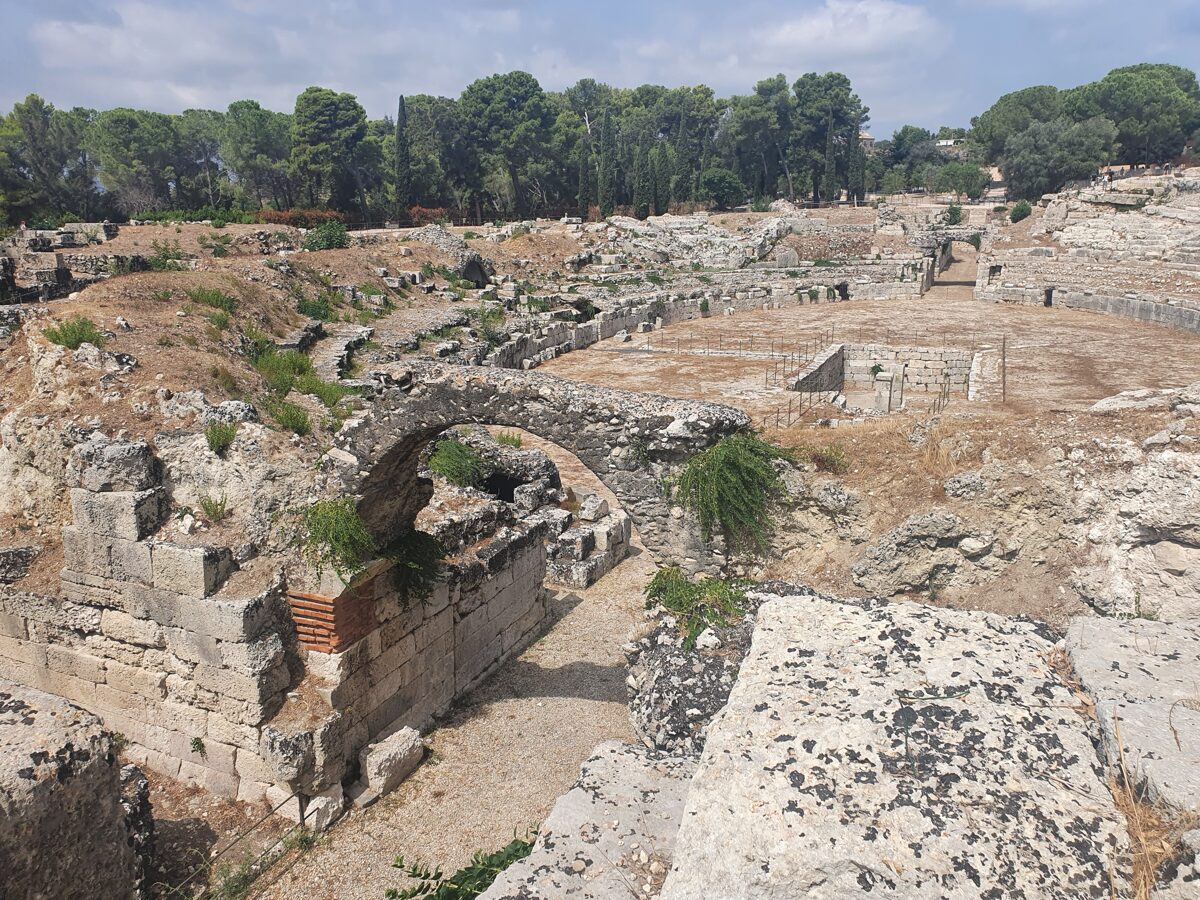 Syracuse is not only about history, the modern cathedral is also worth having a look! If you don't get dizzy there!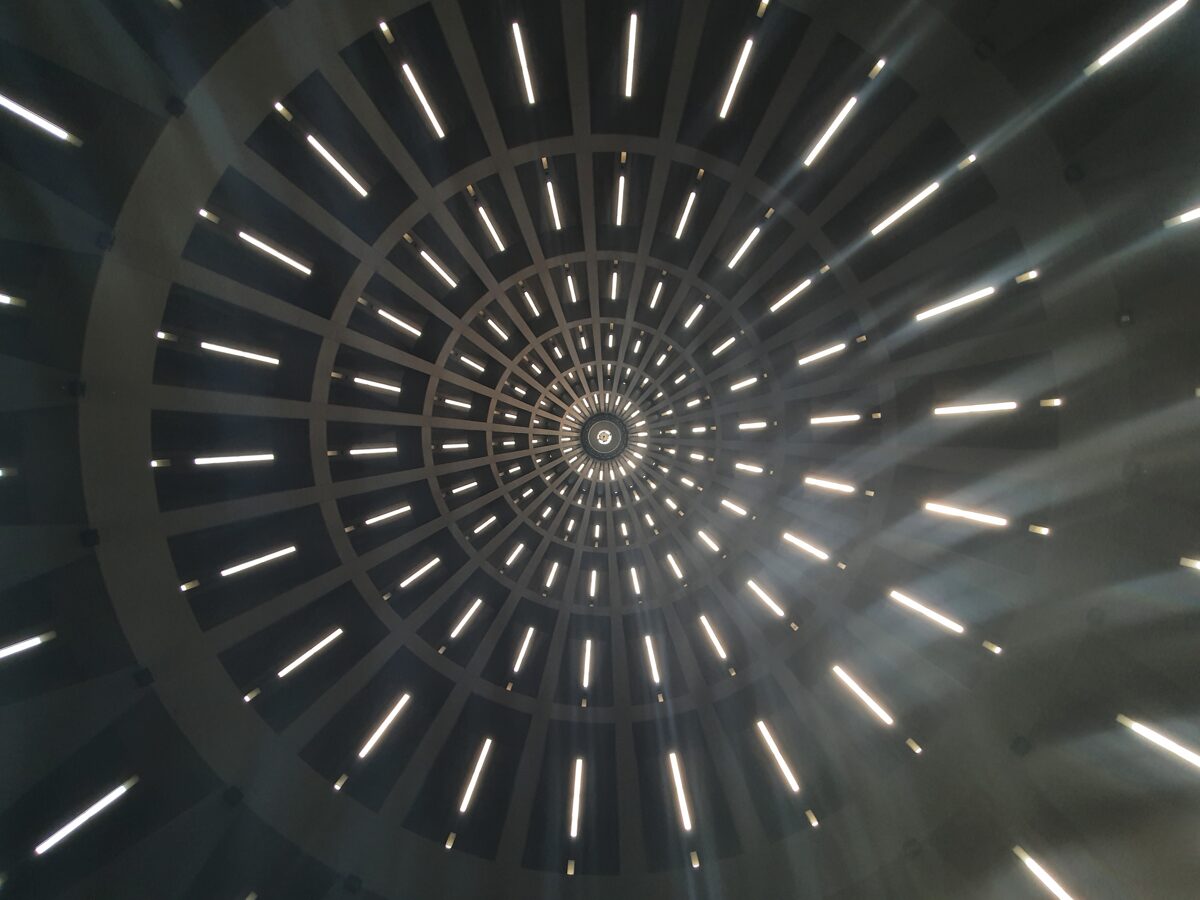 We had the strength to also walk till Ortigia, well, at least to the market there.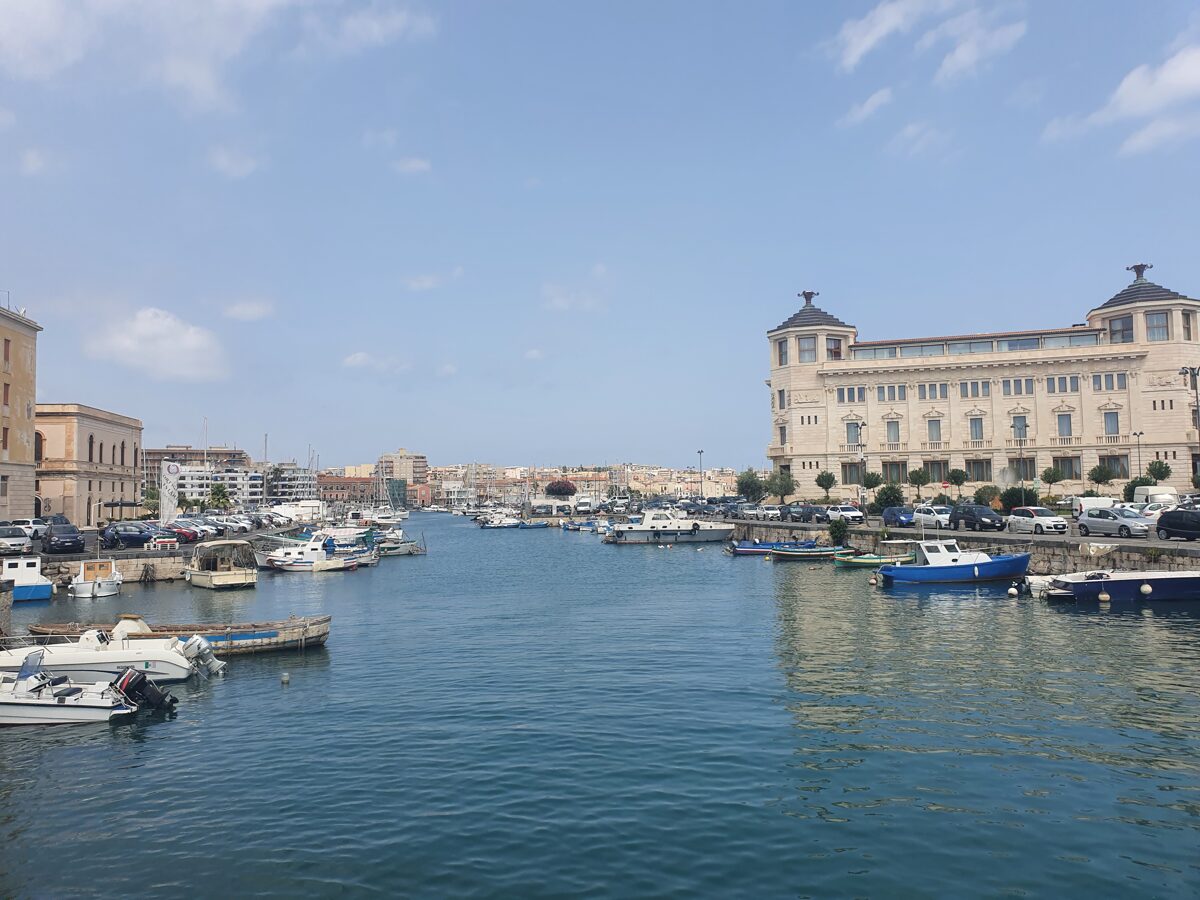 We found the most amazing lunch place. It was so good and instagramable too! The whole shop was full of local specialties, so we stocked up capers and grilled goodies :)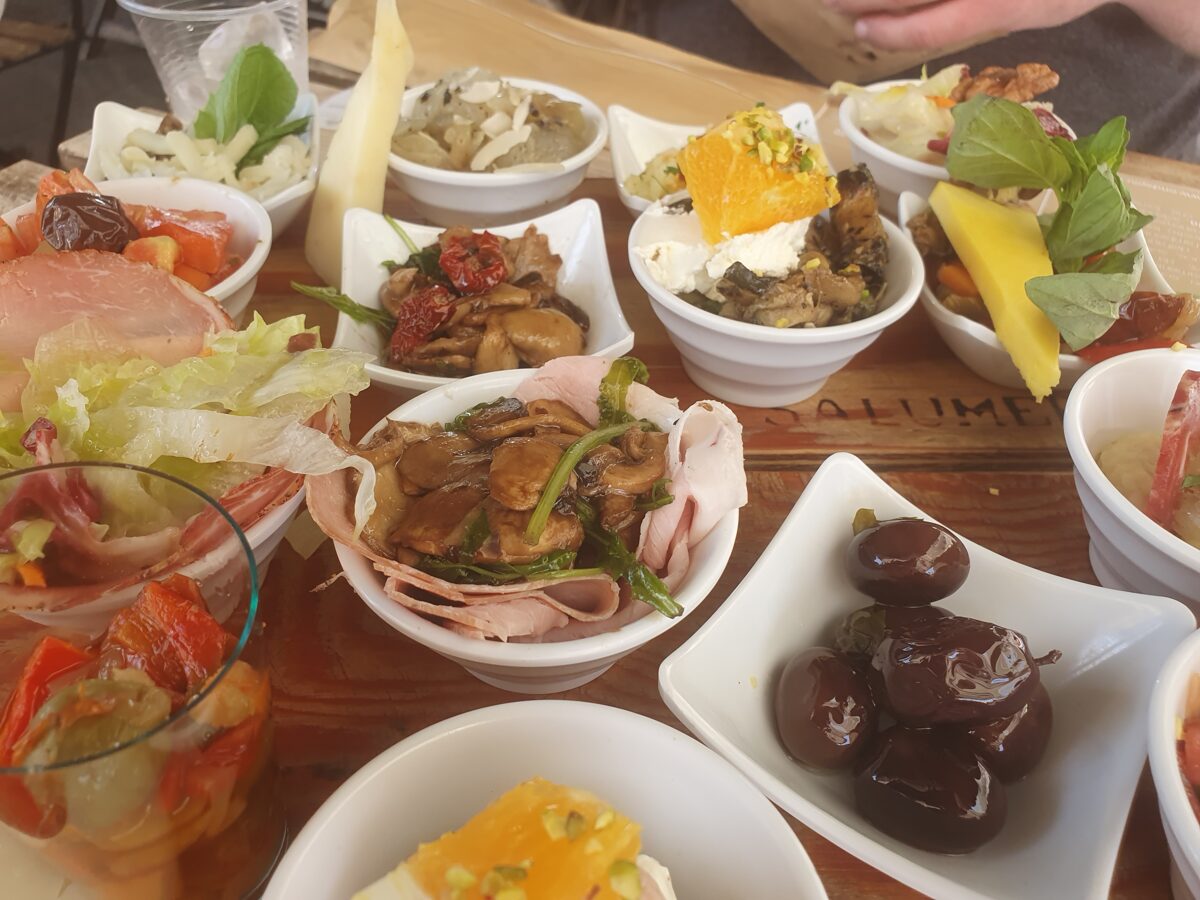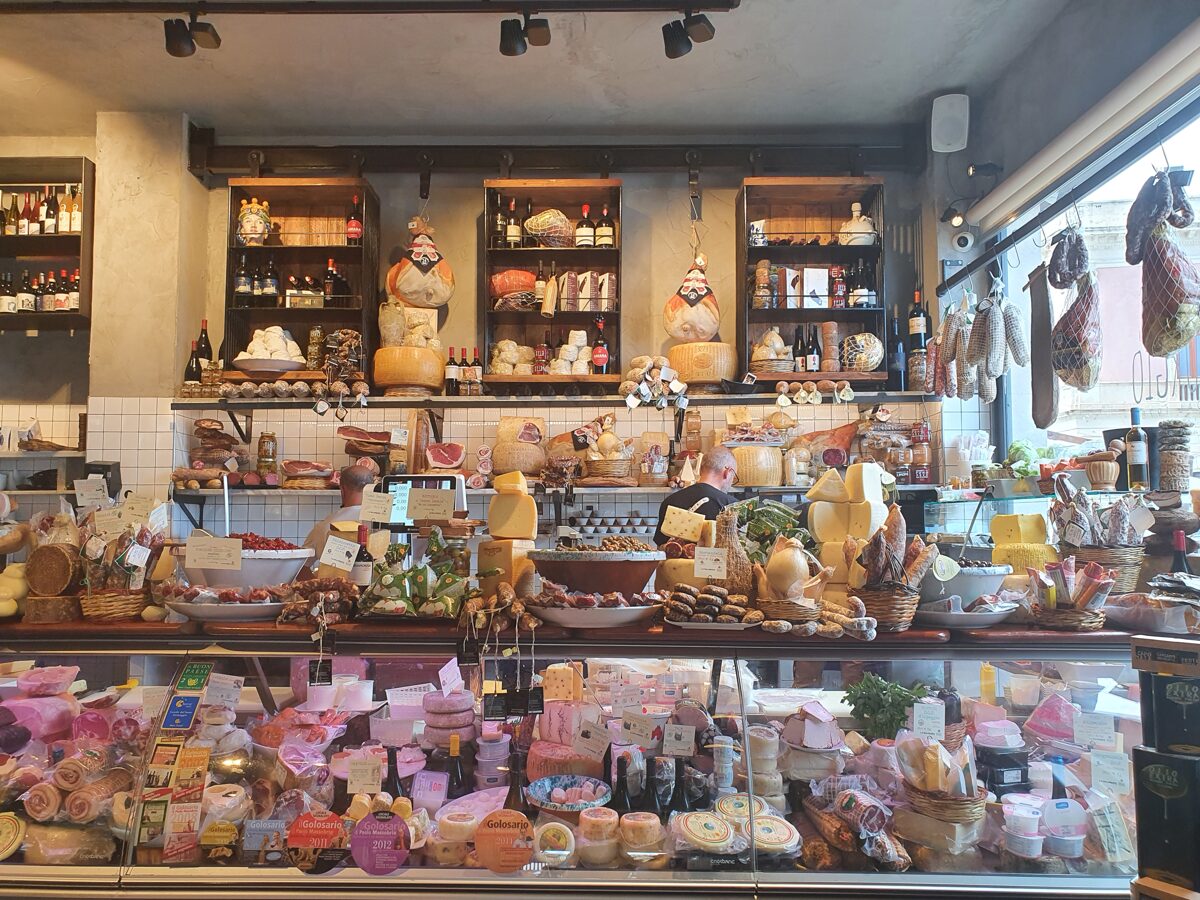 As the holidays were slowly coming to an end, we wanted to stay somewhere really nice. We were lucky to find Casa al Castello with 9.9 satisfaction rate on Booking. Oh, and what a treat it was. For a few euros more comparing to the horror of Airbnb we got everything that we were looking for - an amazing location next to a canyon with lovely views on Cava d Ispica, a superb host, amazing breakfast and superb pool. Oh, and did I mention the jacuzzi with a view?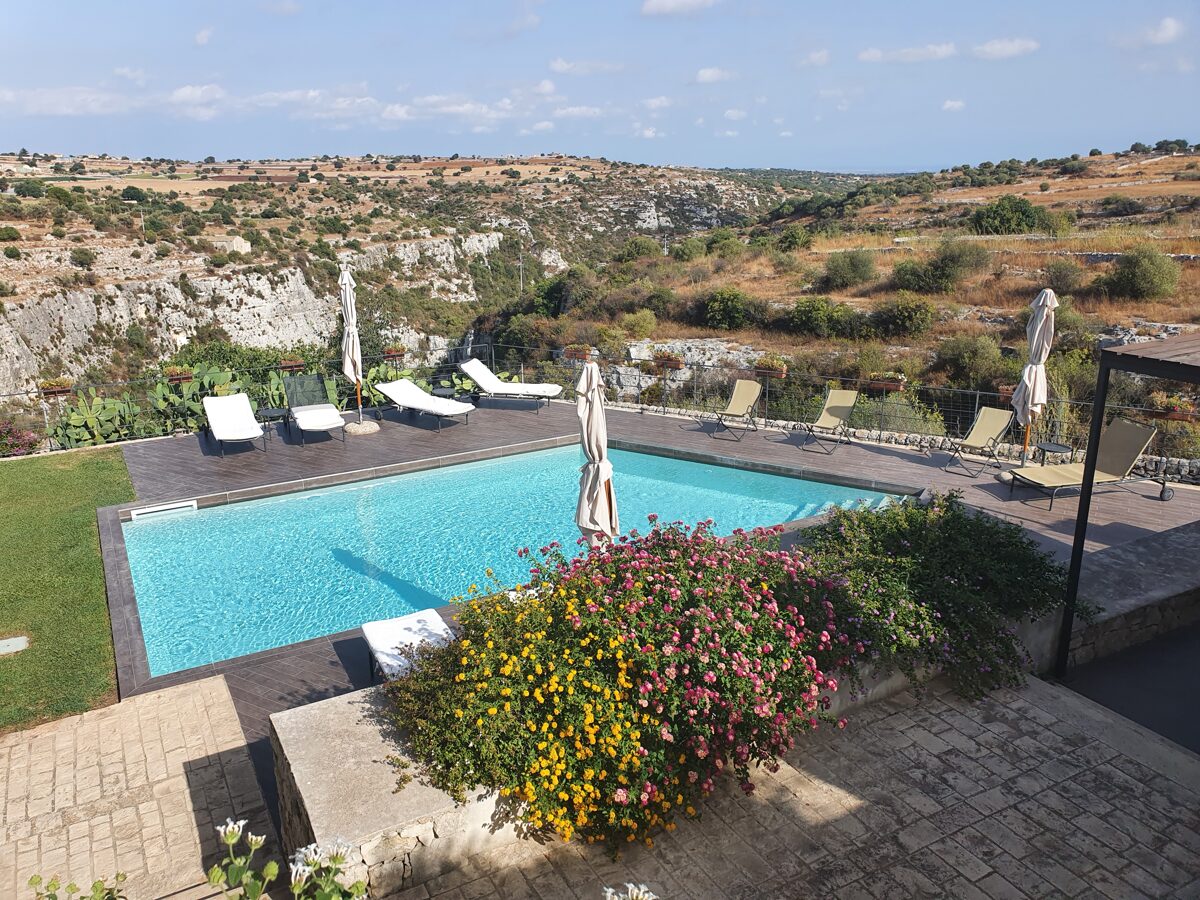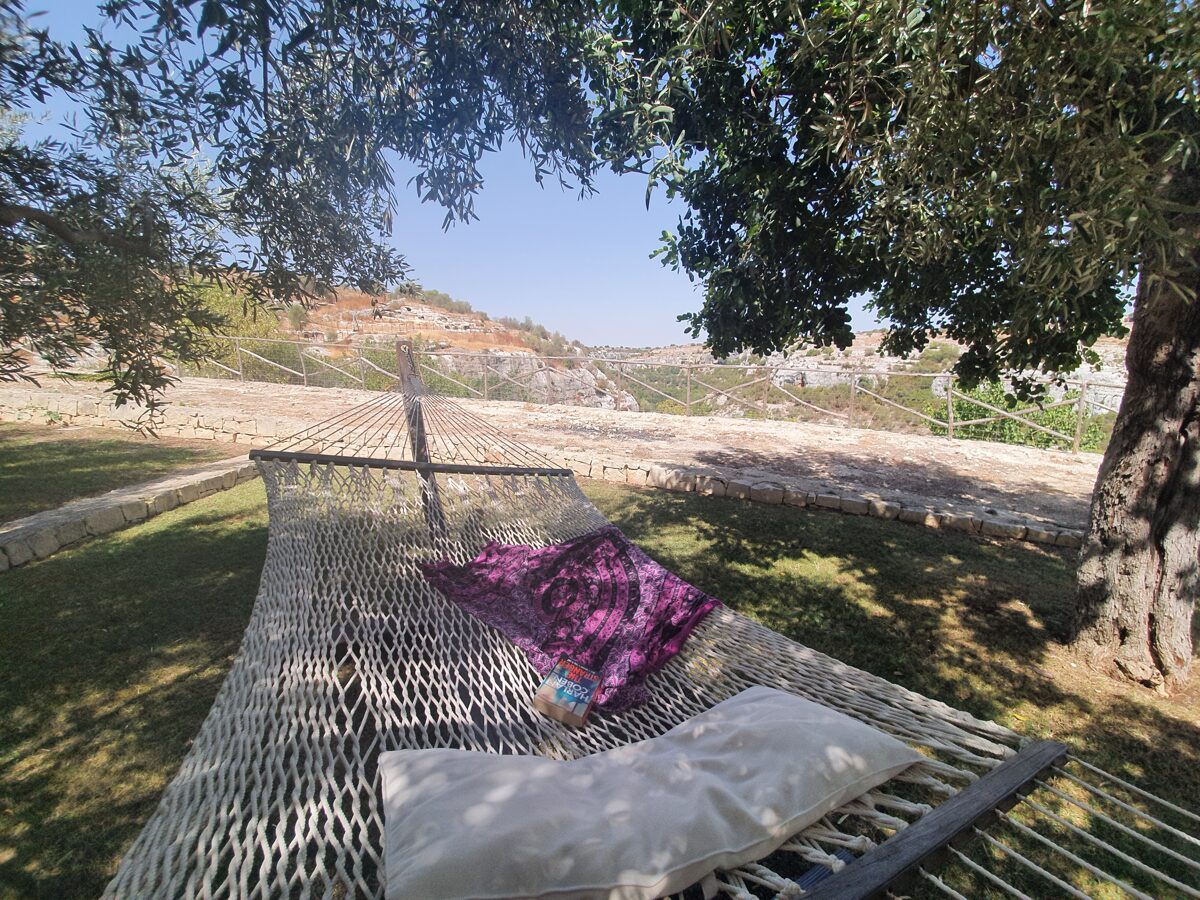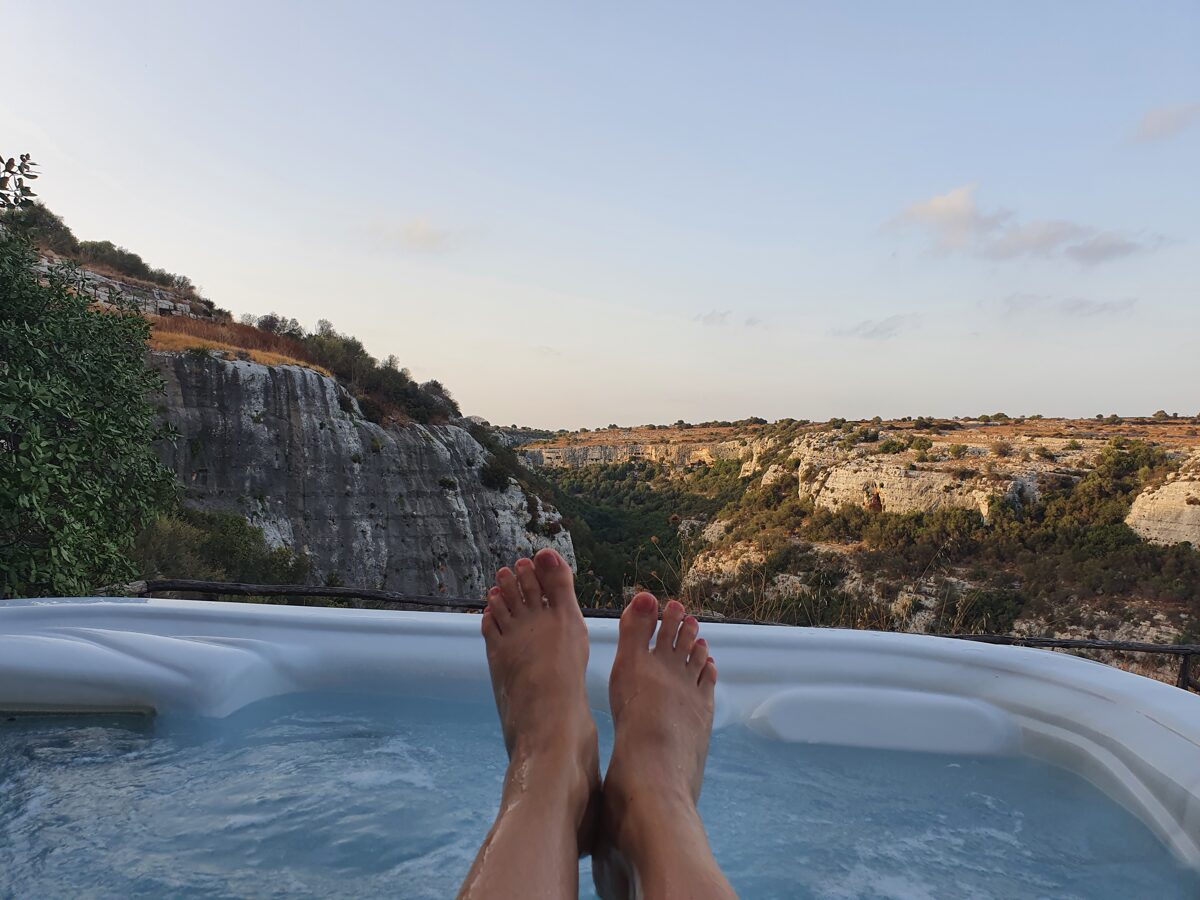 The hotel is located in a historic area, there are catacombs dating back to the Neolithic period and an an amazing 5 floors cave that was used as living space still in 1960. It's totally off the beaten path, so definitely worth the trip. Just be aware it will be very hot, so take a lot of water.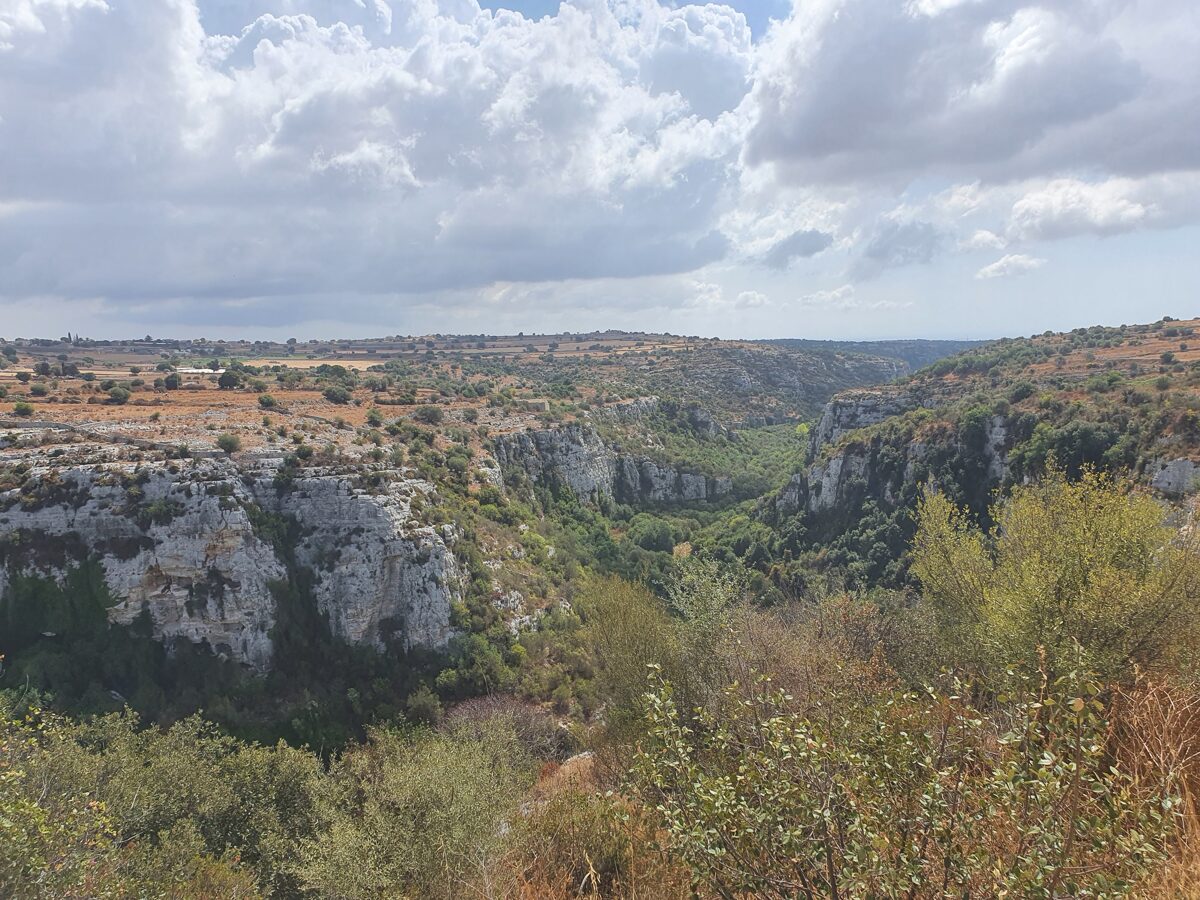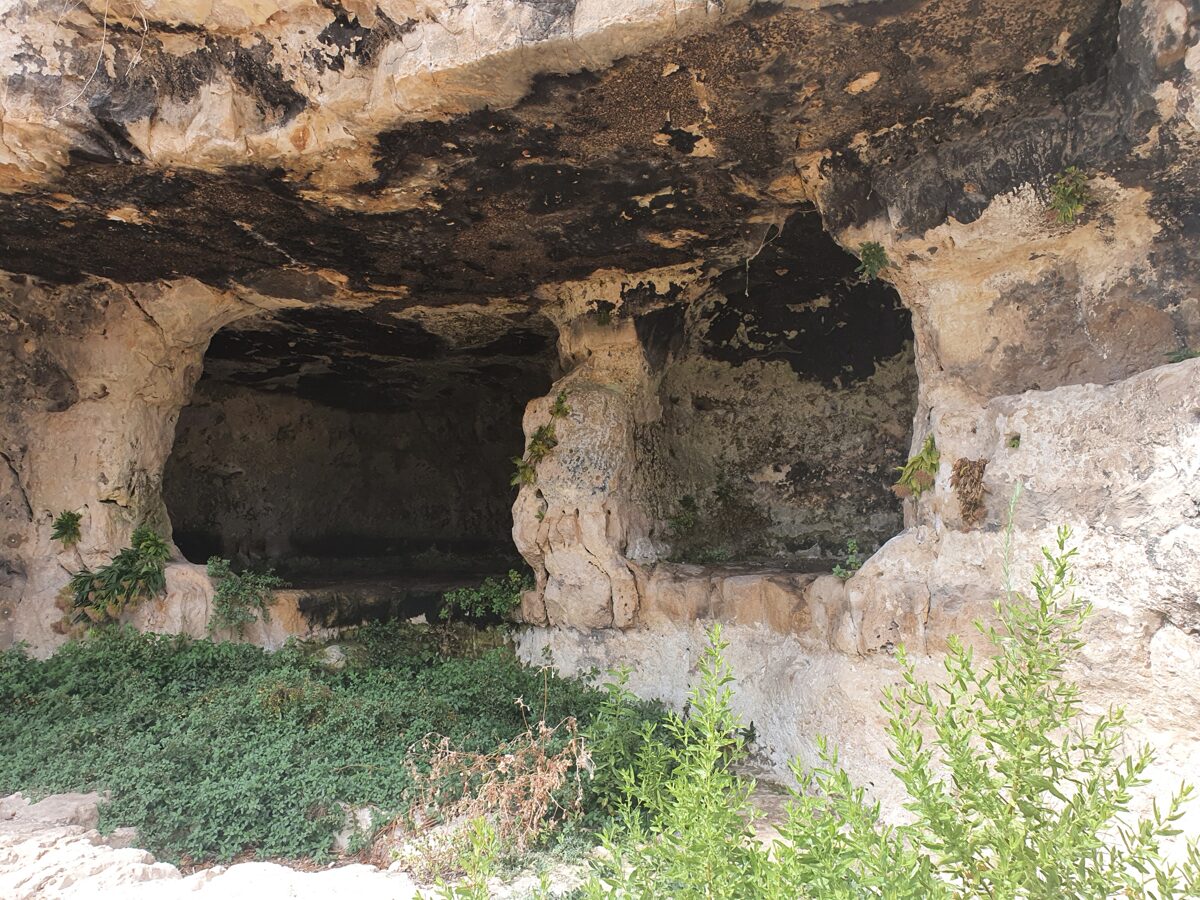 The last night we stayed closer to Etna again as it was impossible to find something decent with a good parking in Catania. It's not bad to have a pool with a view on Etna ;-) The only problem was that finally Sicily got some rain and the thunder storms were exactly on that day.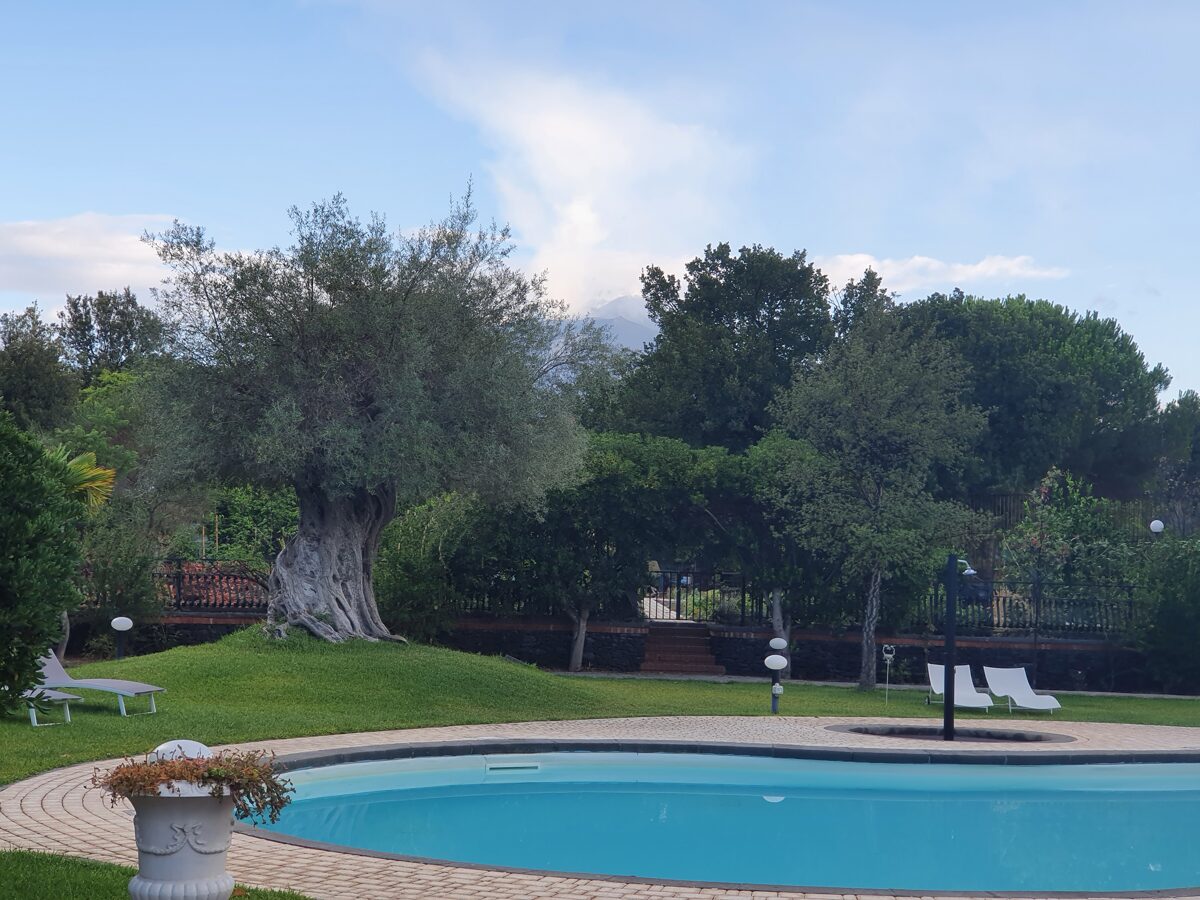 We did not know how long it would take us to get to the airport, so we left quite early. We had to pass some parts of Catania, the suburbs, oh gosh it was dirty! Luckily we got to the airport well on time and without any bad surprises. The airport (and any other Italian airport I have seen) was a mess, people everywhere, no space, nobody respecting any rules whatsoever and to my surprise a very limited offer with Sicilian goodies. So luckily we had stocked up wine, pistachios, olive oil before.
Some thoughts and observations:
- Sicily is much bigger than you think. Although I thought I had well chosen to stick to only South-East, we did not see everything that we could have. So when you plan your trip, reduce the distance by 3 and then it will be perfect.
- I think I will never ever book anything with Airbnb again. They will always support owners (as they make more cash with them than clients), we got a refund of a ridiculous amount. And the infraction was considerate as "moderate". I assume you need a dead rat to get a better refund.
- You will have the overdose of granitas in Sicily! And of course, you will want to try them all... lemon is the best in my view, we also tried pomgrenade and it was fantastic in Pasticceria Bar Leonardi. Did you know that originally they were made from the ice on Etna? No surprise because in August there is still quite some snow under the layer of ashes.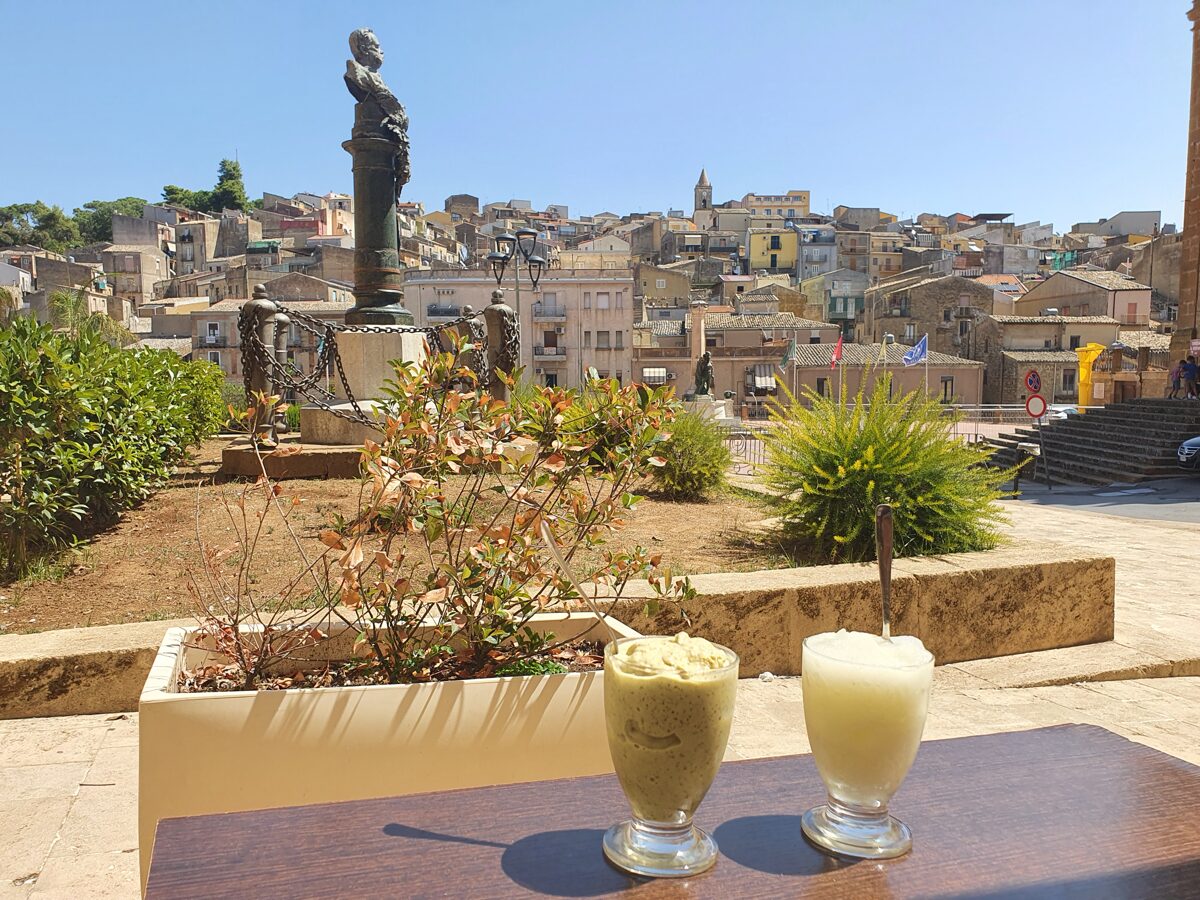 - You will think that pistachios you have on your canoli are from Sicily... well, as a pastry chef revealed it to us, the pistachios from Bronte are so expensive that hardly anyone is using those. They usually import them from Greece or Turkey.
- I have always loved different antipasti and in Sicily we could really enjoy loooooads of very good things. One of my favourites - sausage with an orange zest!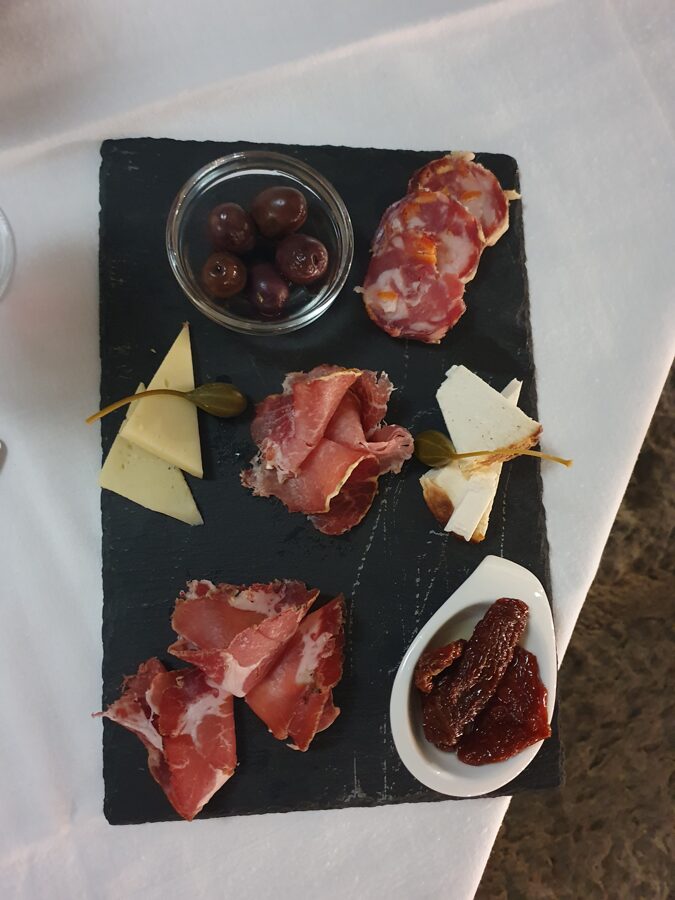 - Canolis are a special treat, of course, in general I'm not such a huge fan of them but the ones we had in Agriturismo Mela di Venera and in La Salumeria Bratelli Burgio were wooow.
- There are also less dangerous treats like pasticcini - they are small and super tasty (with wild strawberries!!!!), so better for your diet ;-) Our favourites were from I dolci di Antonio in Modica.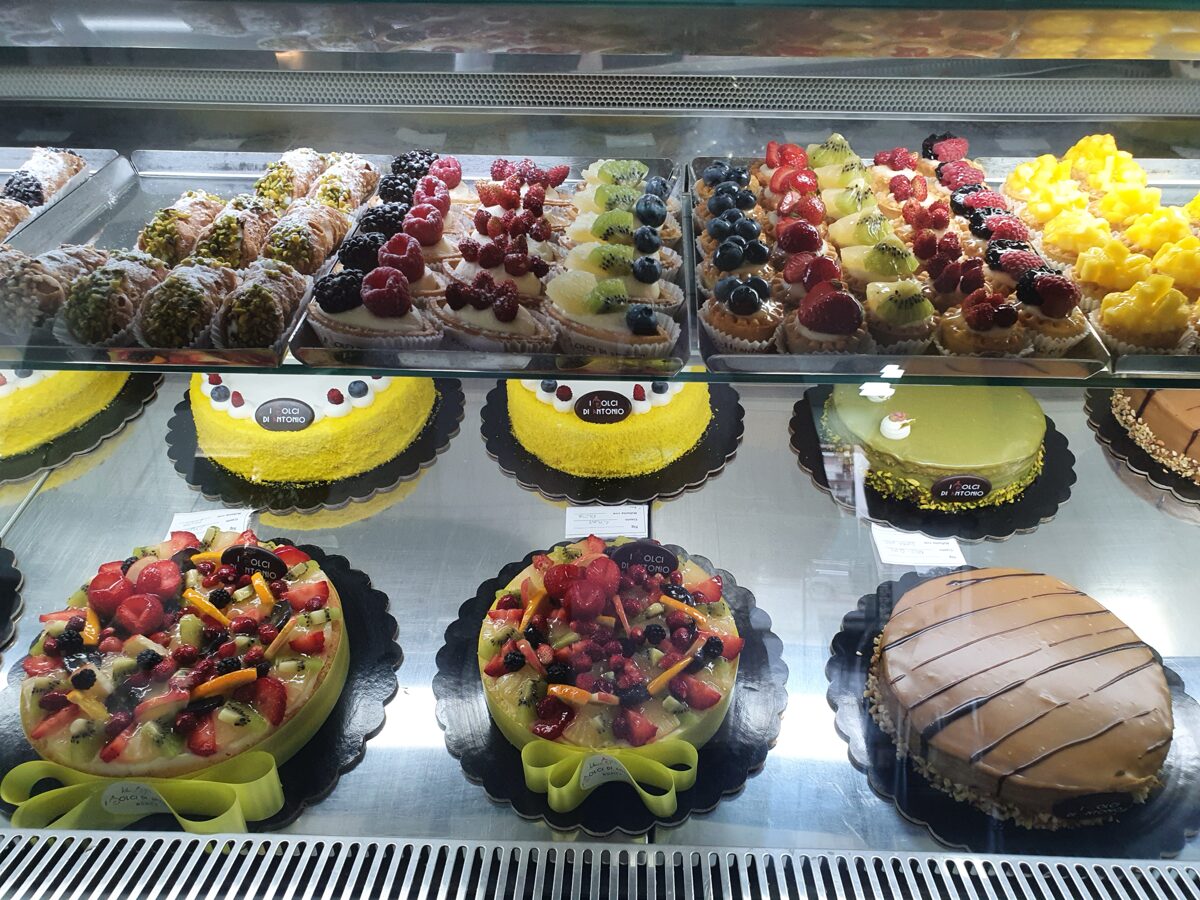 - I did not know what to expect for prices in Sicily. Food is definitely much more expensive than in Greece if you go to a trattoria. Mains were around 12 - 18 euros. Pasta 8 - 12. A pizza you can get for 6, max 8 euros. Granitas were 2.5 - 3 euros. Menu in Agriturismo without wine was 28 euros per person without drinks.
- There is clearly a problem with rubbish and waste management in Sicily, I was shocked how dirty the sides of roads were. People seem to care about sorting of waste but then the reality of the street is something different. I could not imagine that these things still exist. Unfortunately. And we are talking about Green deal here in Brussels... hmmm...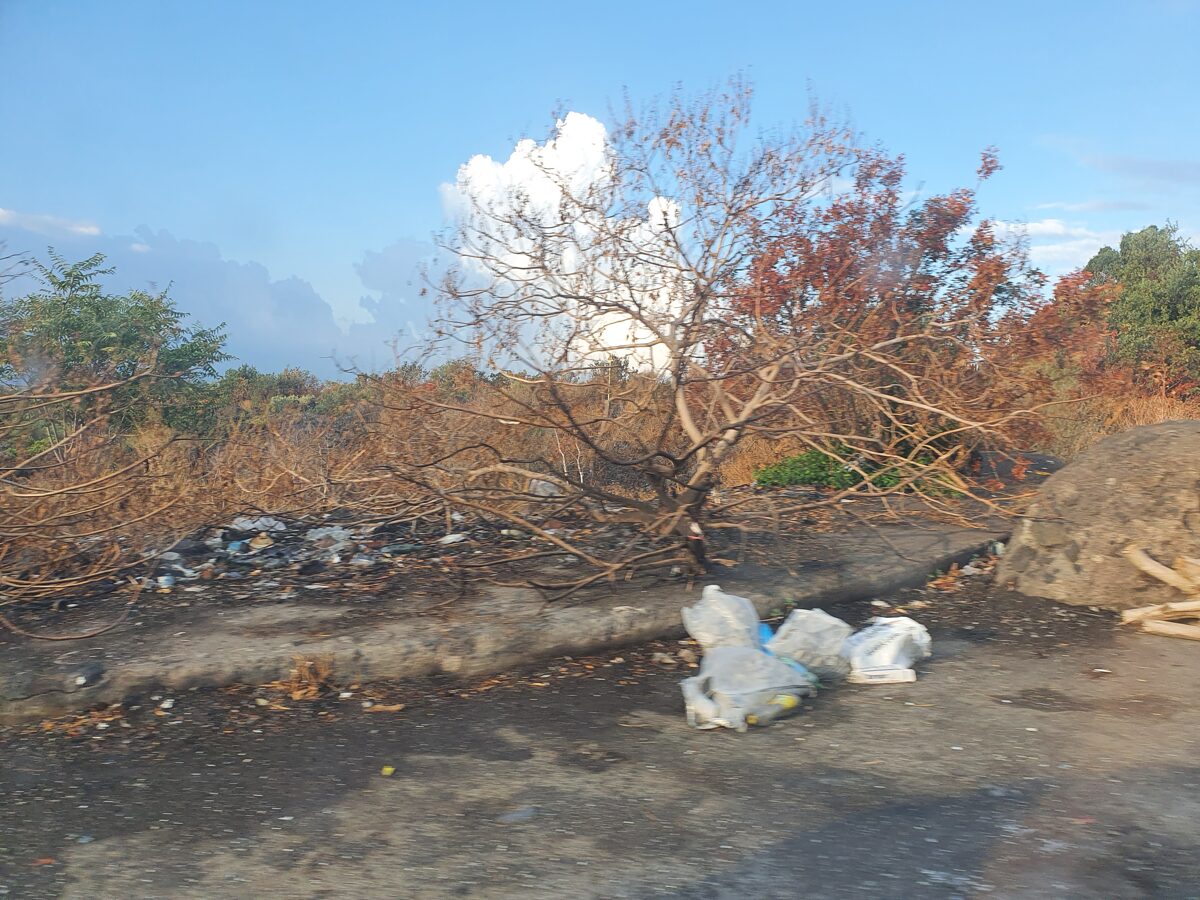 - Wine is excellent and so much choice for local wines. You can also go to one of the wineries. This time we did not. But our favourite wine was Feudo San Giorgio Nero d Avola. And you can get really decent wine in shops without spending a fortune.
- Etna eruption is the best gift you can get while in Sicily, of course if the airport does not close because of the ash cloud. You can monitor Etna's activity here https://www.ct.ingv.it/ There is no pattern for the eruptions, so it's just wait and see. And enjoy!
2 comments
- Sicily: Under the spell of Etna and granitas
rdv - October 1, 2021 at 1:36 pm
Very informative report (as always) Never been to Sicily.Recently back from our favourite summer destination, Greece. Yes car rental prices doubled this year. Never used air bnb. Your experience is not acceptable. Never had a problem with Booking.com
Mare - April 17, 2023 at 9:39 pm
Please don't refer to cannoli which is plural as cannolis.
Cannolo=singular
Cannoli= plural
Leave a reply