Covid (free) Xmas in Iceland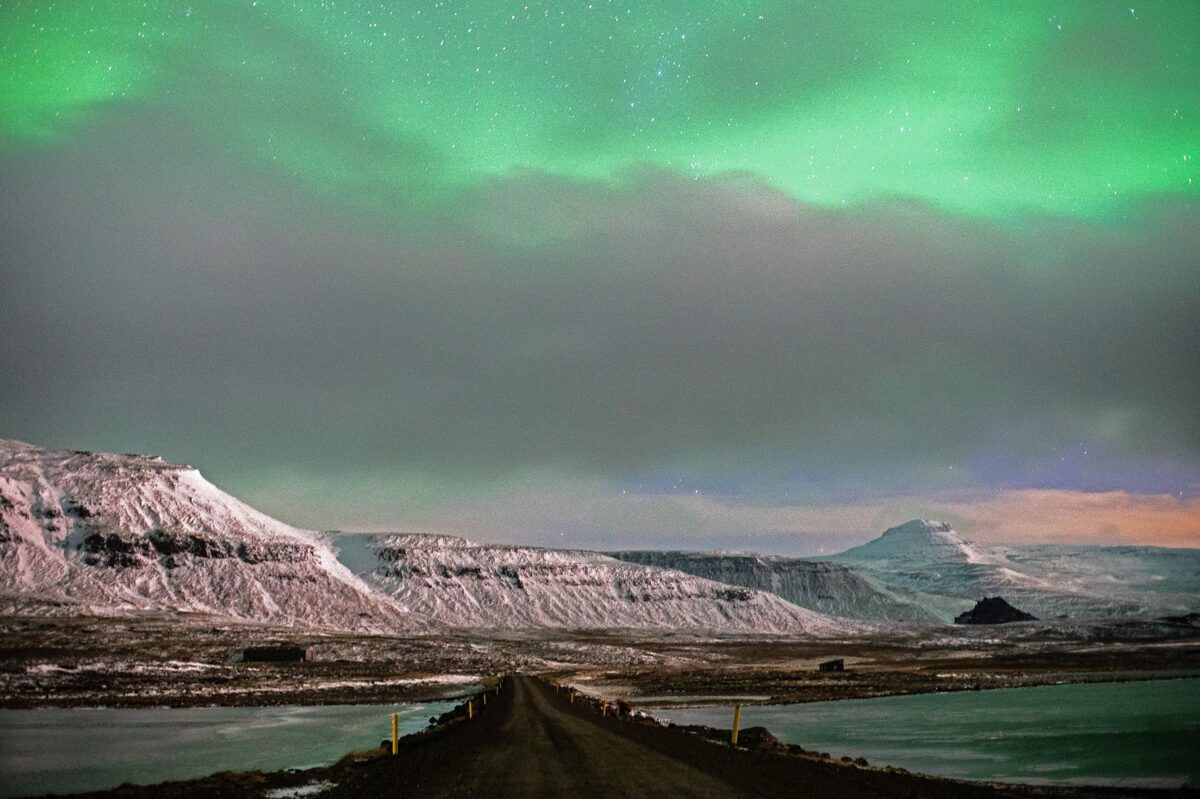 I think you will all agree - 2020 has been a year like no other. Well, also for the fact that we went to Iceland 3 times last year :) So also last Xmas were totally different than any other time. With no possibility to meet the family in Belgium and no option to travel to Latvia, the idea was to stay home and watch Netflix... Wait, why to sit in grey Belgium if you can actually sit in a hot tub with an amazing view in Iceland?



---
It did not take us long to decide to find decent tickets and go! Iceland still has one of the most reasonable quarantine rules and it was not in the red list, so no need to quarantine when coming back.
To go we had to take 3 flights (Oslo, Copenhagen, Reykjavik), yes, a bit crazy but as the flights were not full at all and we were well equipped with FP2 masks and lots of hand gel, we felt quite OK. The UK variant was not yet a threat. The Iceland air flight from Copenhagen was quite full actually and to our surprise they even served drinks! The testing this time felt easy-peasy comparing to the stress we had last time. We picked our Duster contactless again from the Blue Car and we spent our first night at Lighthouse inn. The quarantine rules allow you to stay the first night somewhere close to the airport and that's a good option for the ones arriving late. And it's a good option to still see some things while in the quarantine.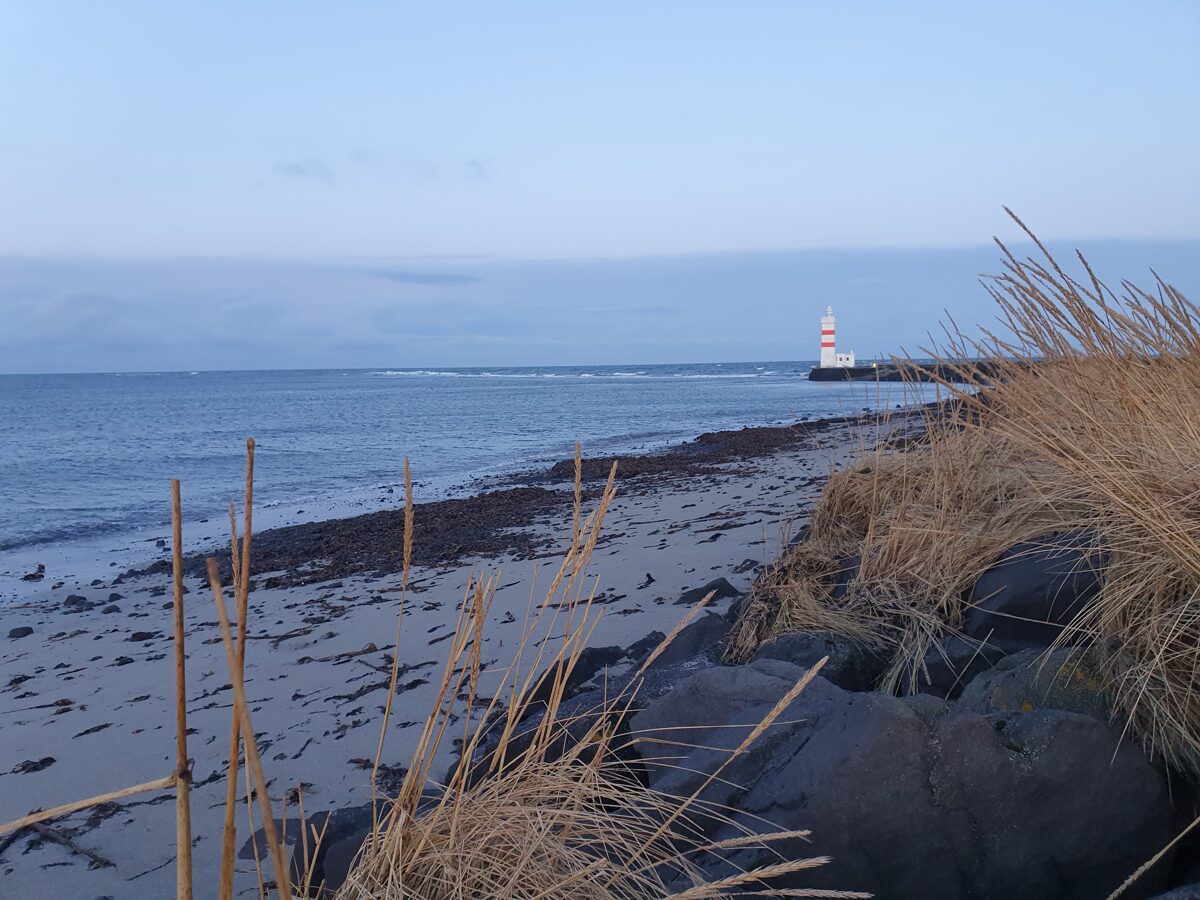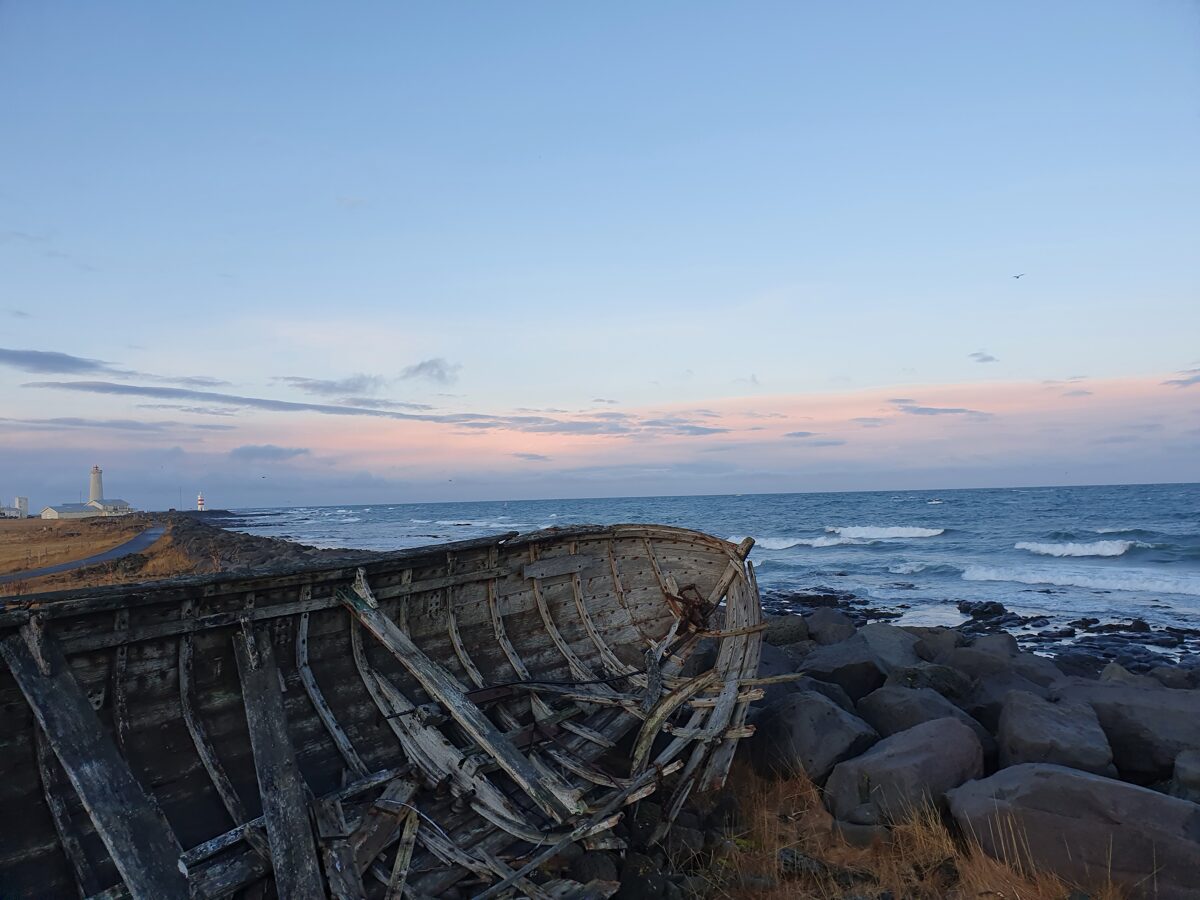 Besides a royal breakfast in the morning delivered to the room we were greeted by a beautiful sunrise around 11:00 :) I was very curious to see how the days would look like - if there would be enough daylight to do something. Actually to my surprise there were 5 h of daylight and 2 h of twilight, so you can still visit some places if there is not too much of driving.
The next day we had a lovely walk in the morning and then we headed to our quarantine place. The good thing about Iceland is that there is so much to see even next to the main roads. And you can have a driving break - just choose it in a nice place and with nobody around.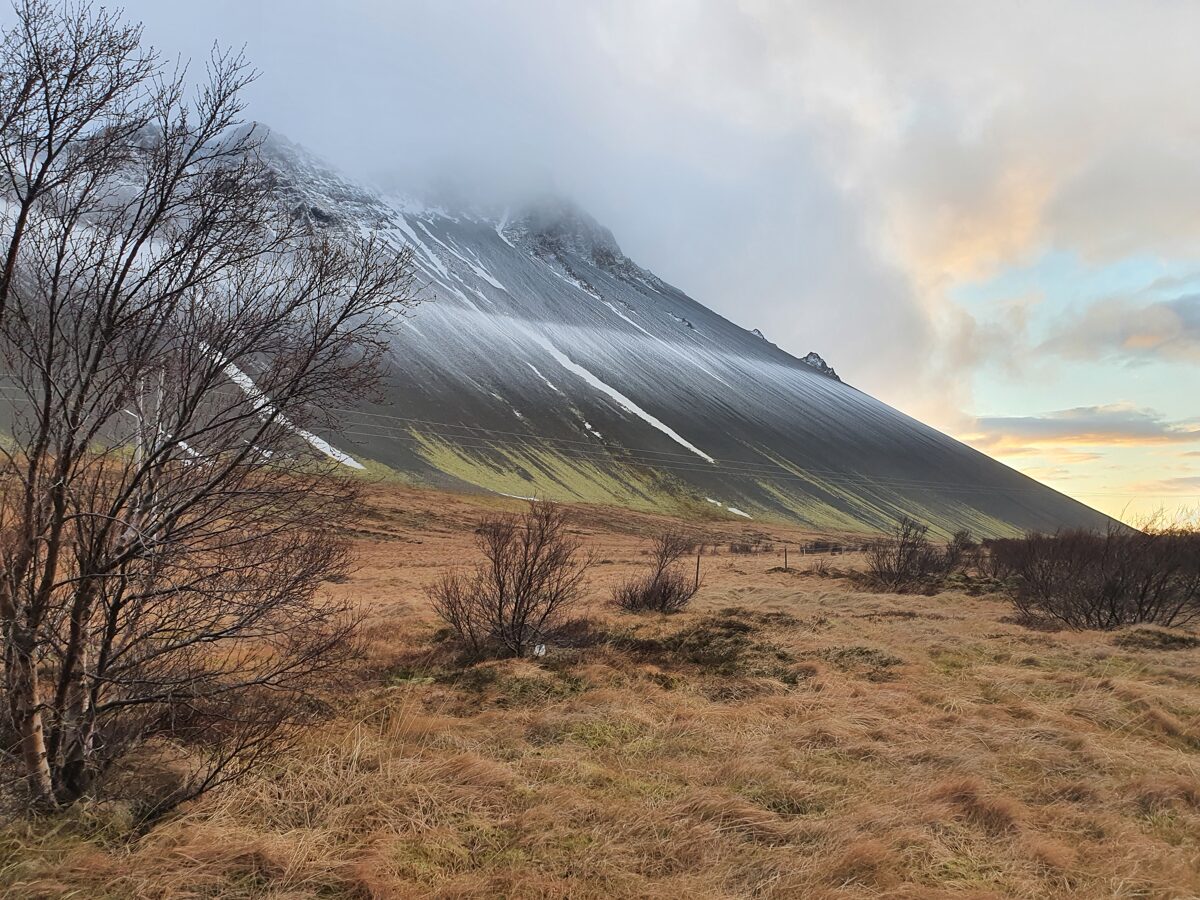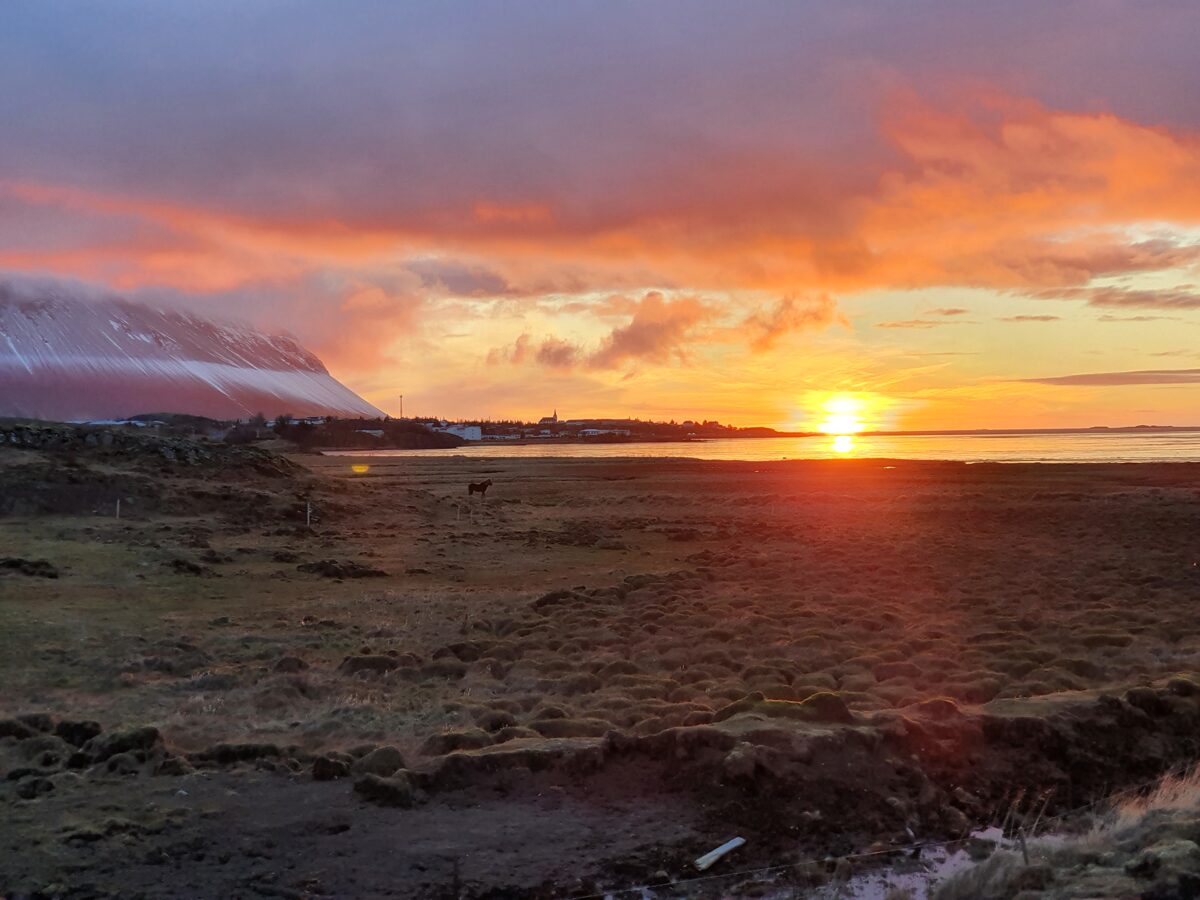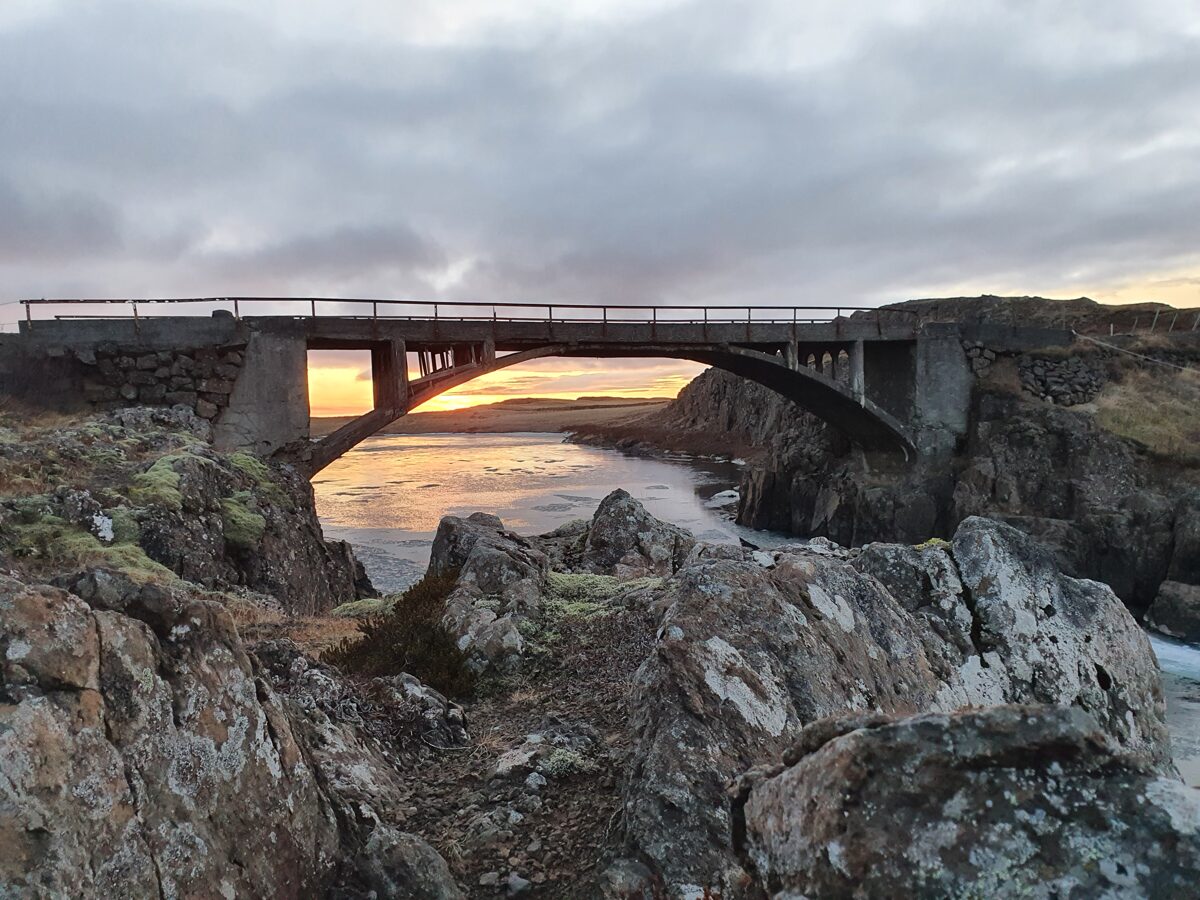 This time I searched a lot to find the perfect location - have a nice cottage with a view and a hot tub and so well located that there would be enough to do during the 5 days without taking the car. I was very happy to have found a cottage next to Hlidarvatn lake in the Snaefelsnes peninsula. It was a totally isolated place with nobody next. The location and the views were simply AMAZING. After having been to Iceland 3 times I think I prefer Iceland under the cover of snow, it just looks more majestic and even more mystical.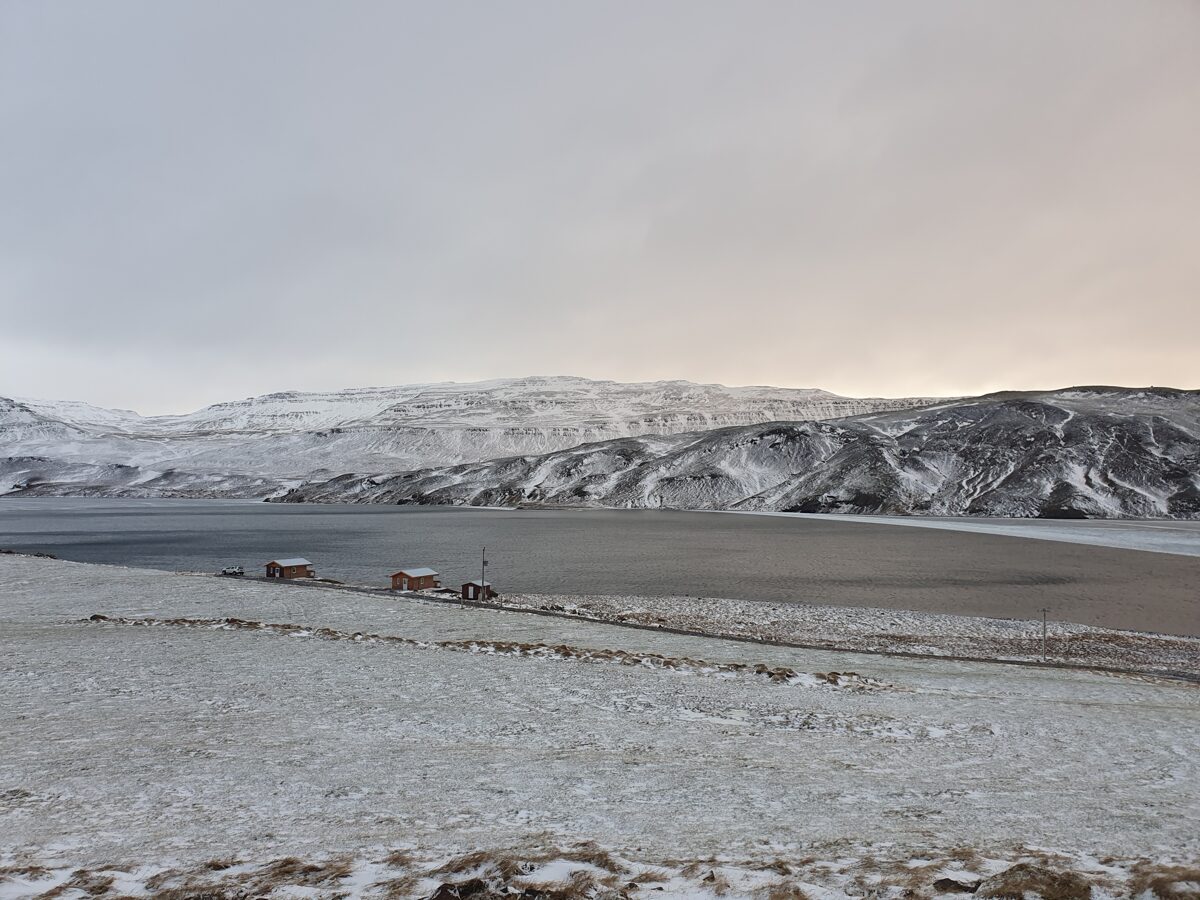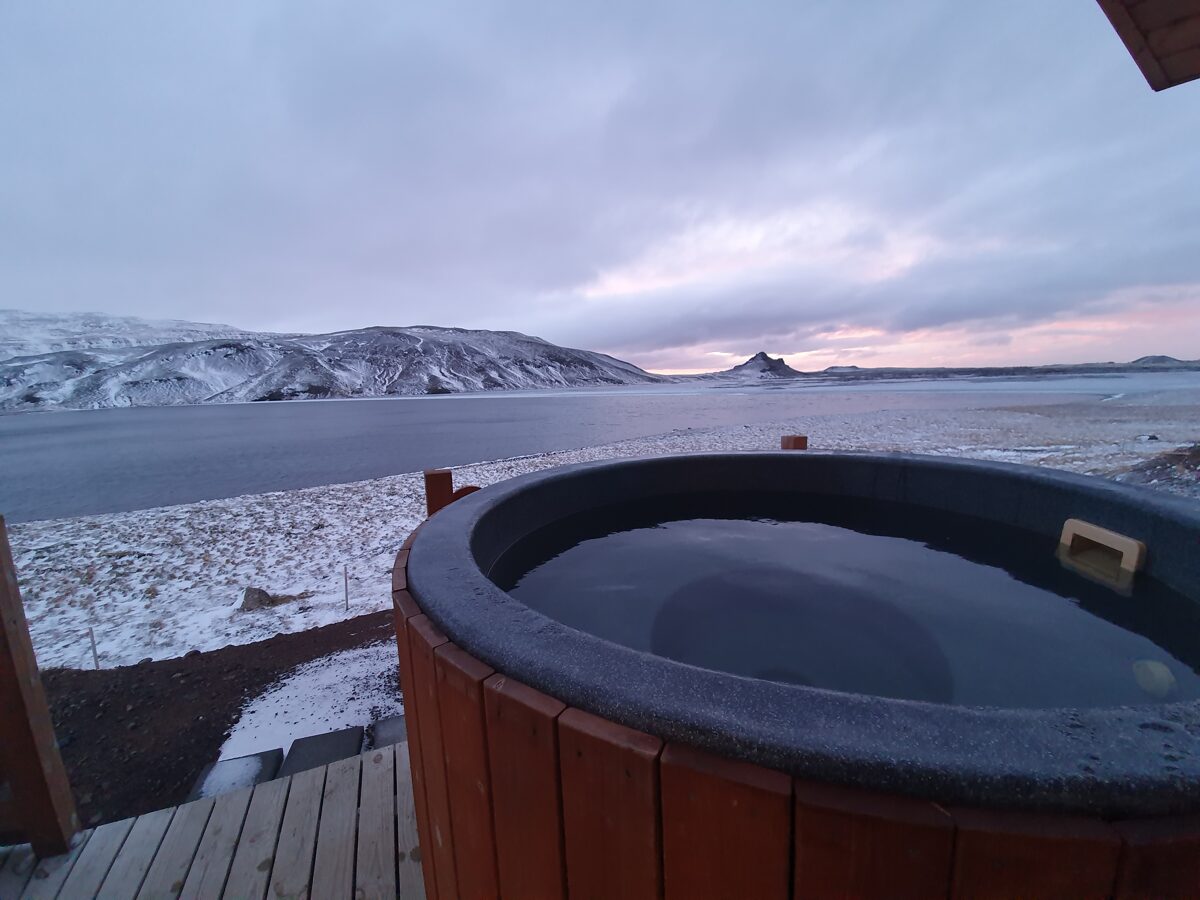 Our quarantine was very simple: have breakfast, wait for for the sunrise, go for a walk, have a lunch, go for a walk again, sit in a hot tub, have a dinner, sit in a hot tub, hope for the northern lights, sit in a hot tub. And REPEAT! Our first night was actually very windy, so no hot tub - you would freeze to death in the 5 sec to get in the water.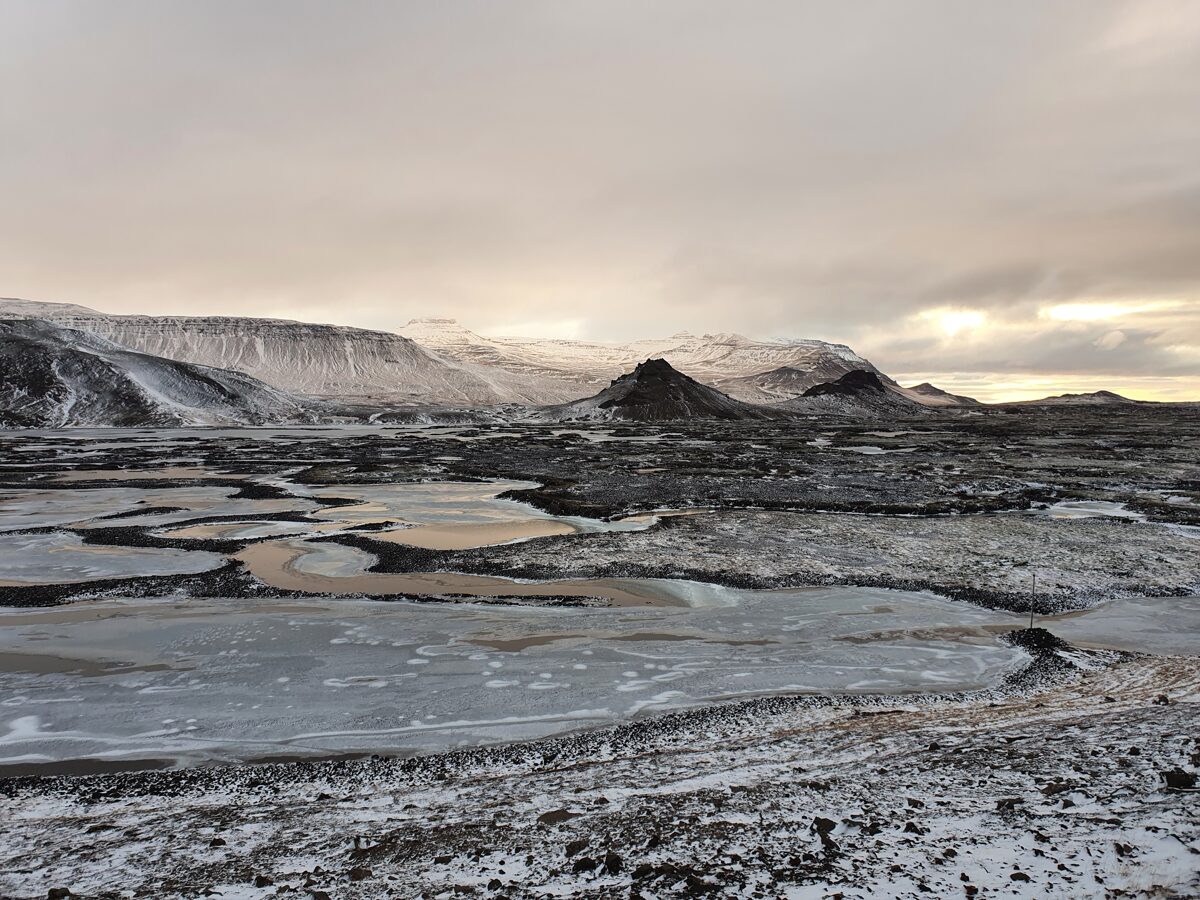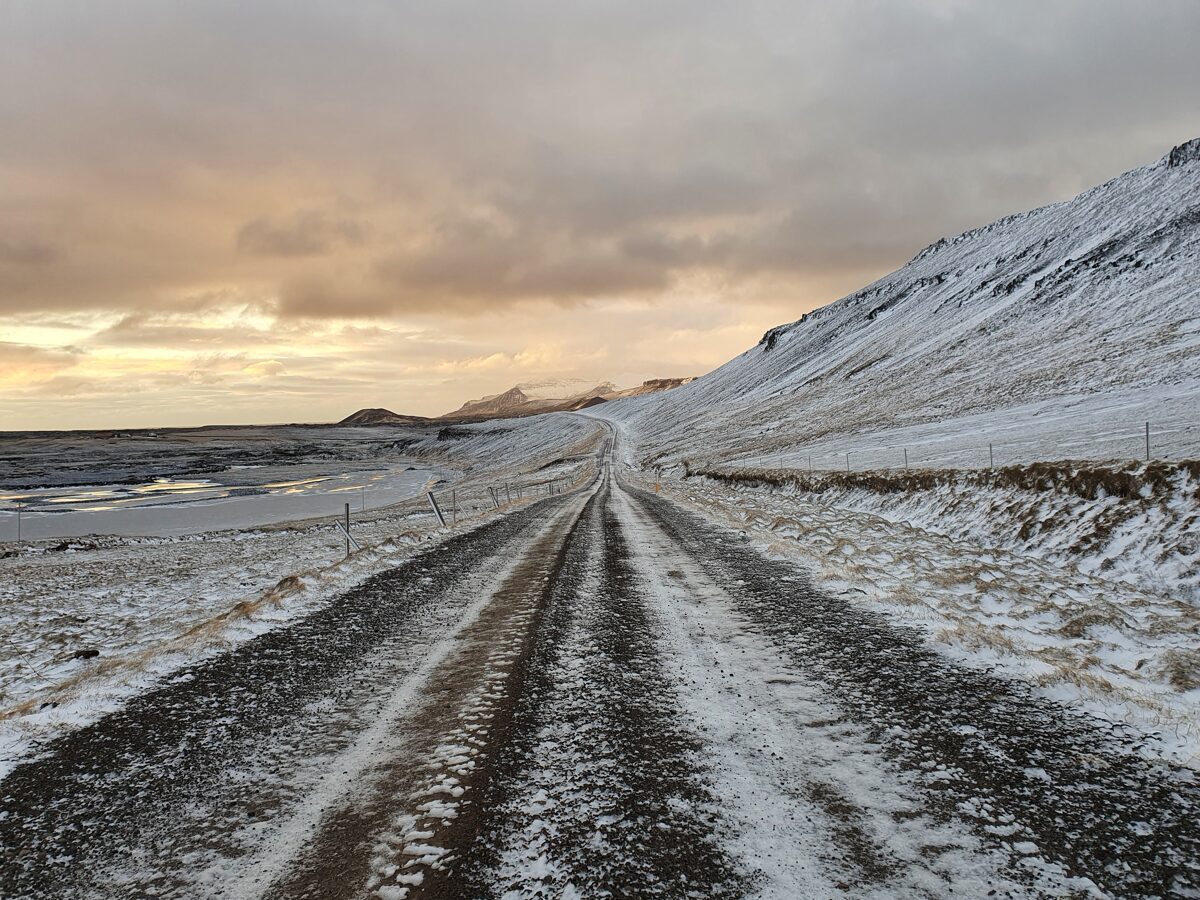 The advantage of staying off the beaten path was also access to the local roads and walks - the private property of the cottage owners in a good company of Icelandic horses (who were very curious about us).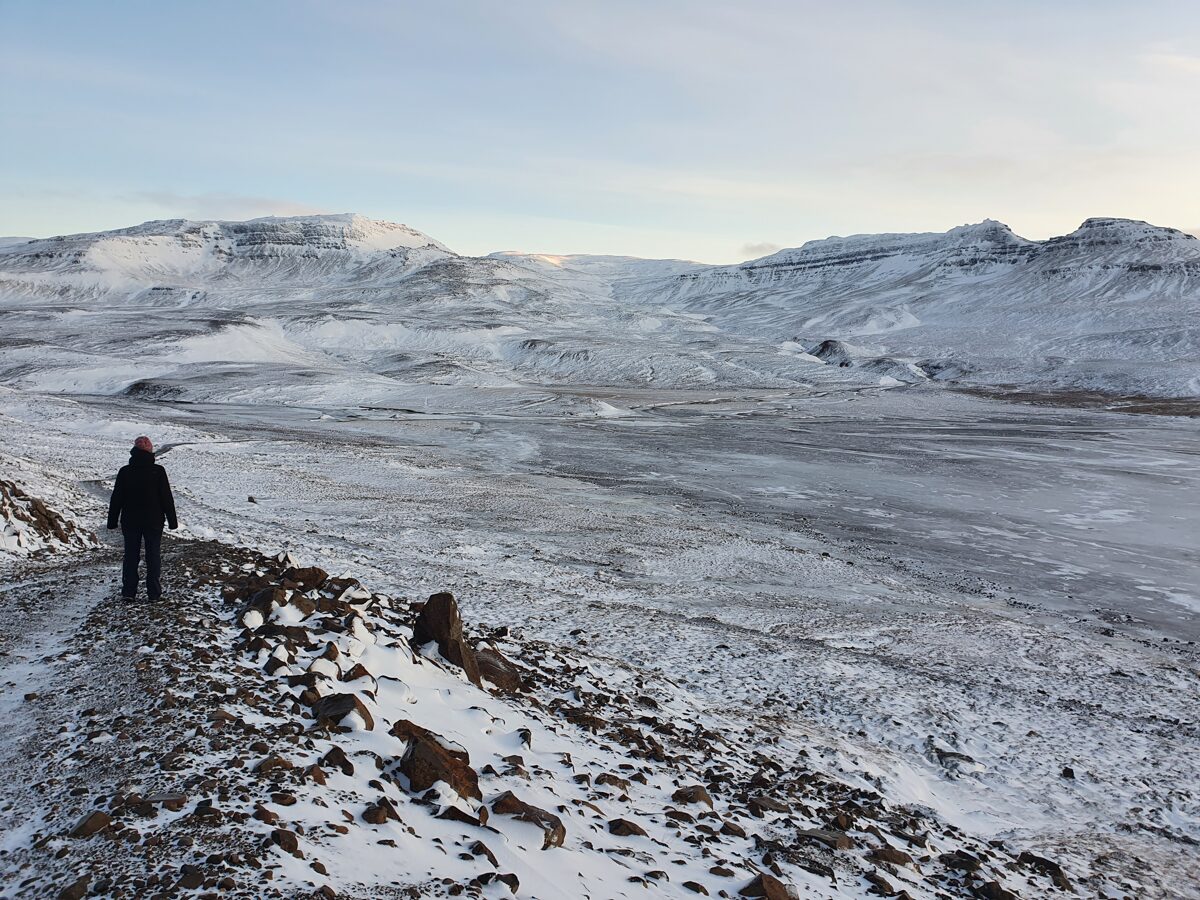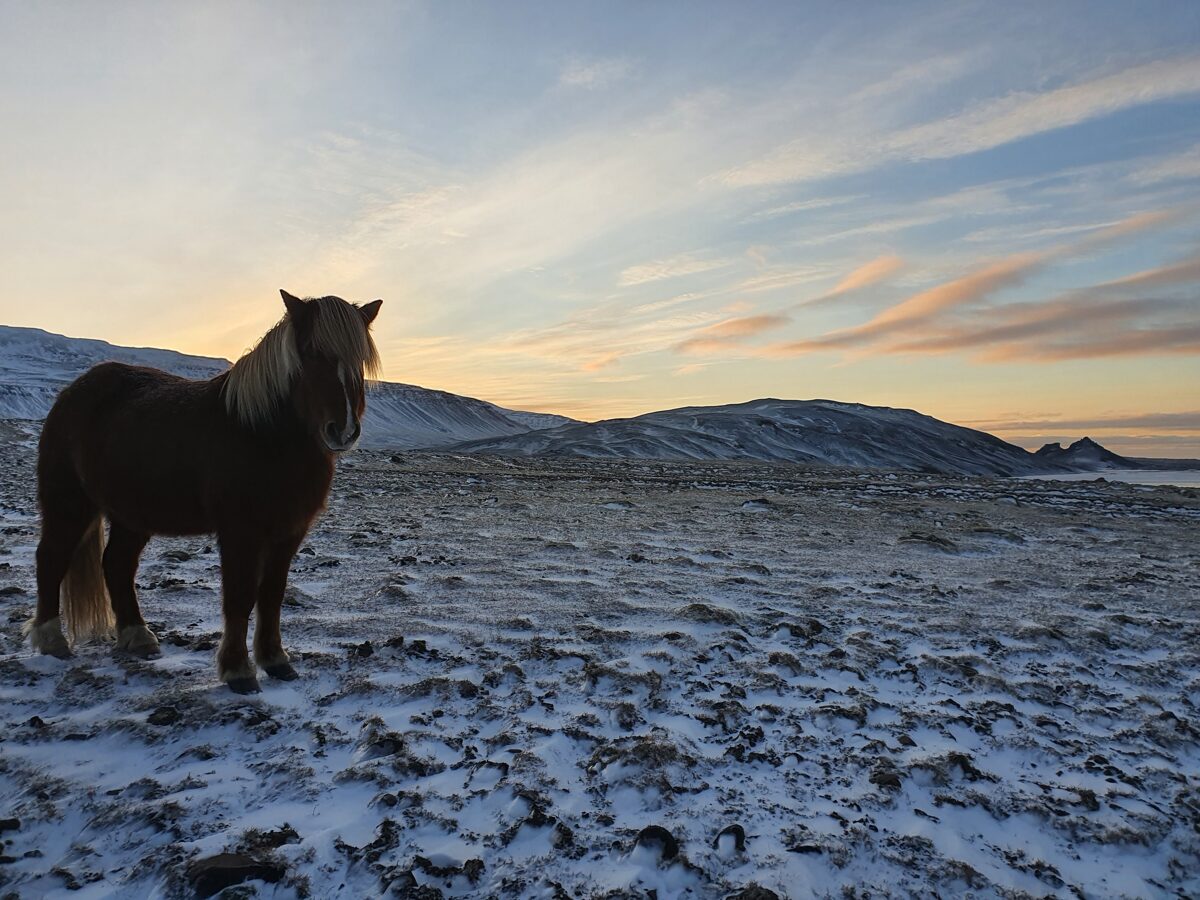 The aurora forecasts were pretty good for our dates in Iceland. And then one evening we had a WOW WOW WOW show! After the previous trips we had become serious aurora hunters and knew the tricks for spotting it early. This time the difficulty was that we could not go anywhere by car. But only 2 min drive from the cottage was a very beautiful place where we could experience the most beautiful show of mother nature. It started slowly with a very big aurora arch and then turned into swirls and curls! We spent two or so hours enjoying the show and then decided to go home as we were frozen and then to our surprise the show continued on and on above our heads! It was a dream come true - sit in a hot tub and have NL dancing above the head! The whole show was 5 hours or so long! I really did not know where to look because it was uhhhh and ahhhhh all the time. We were really lucky.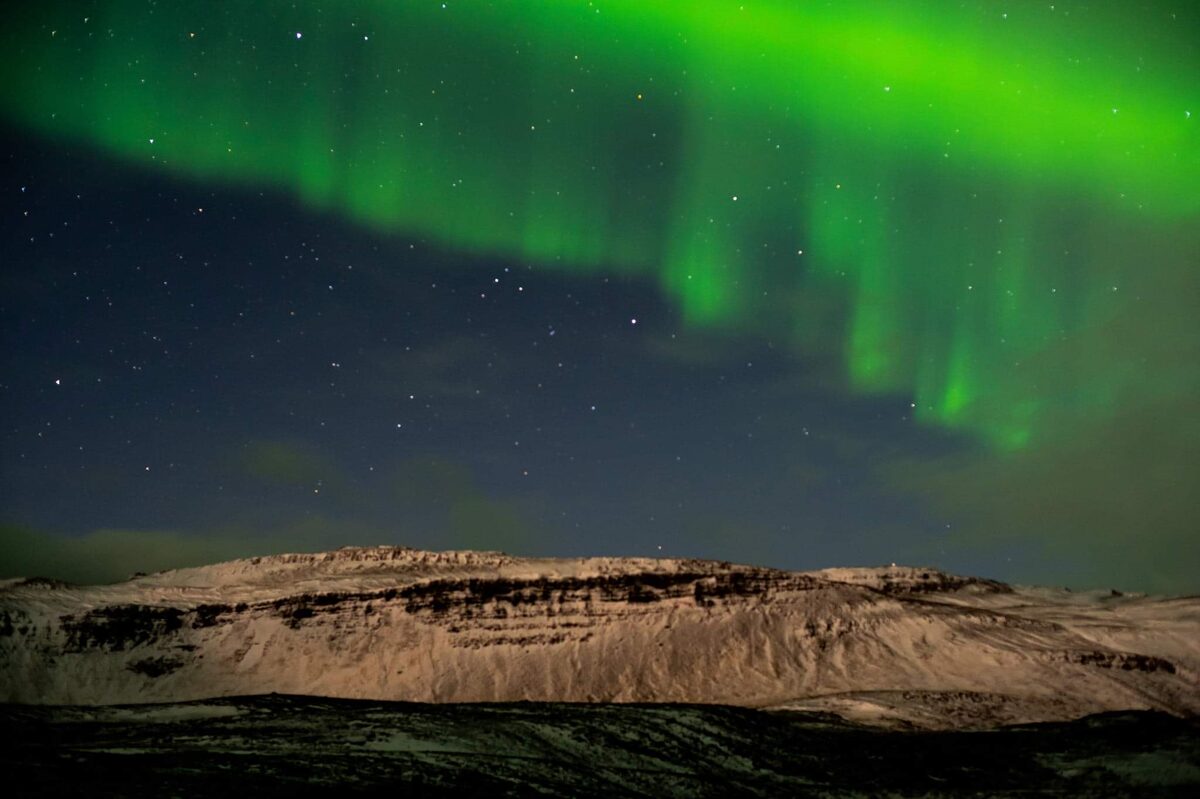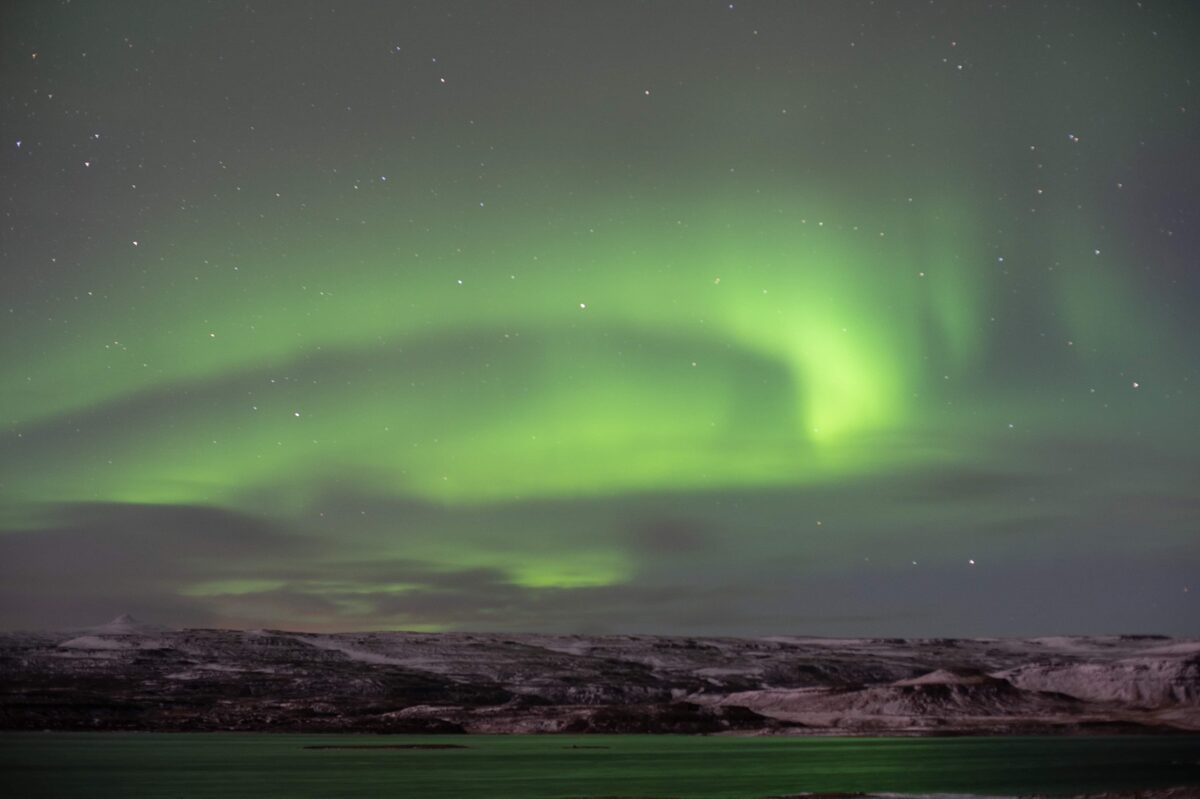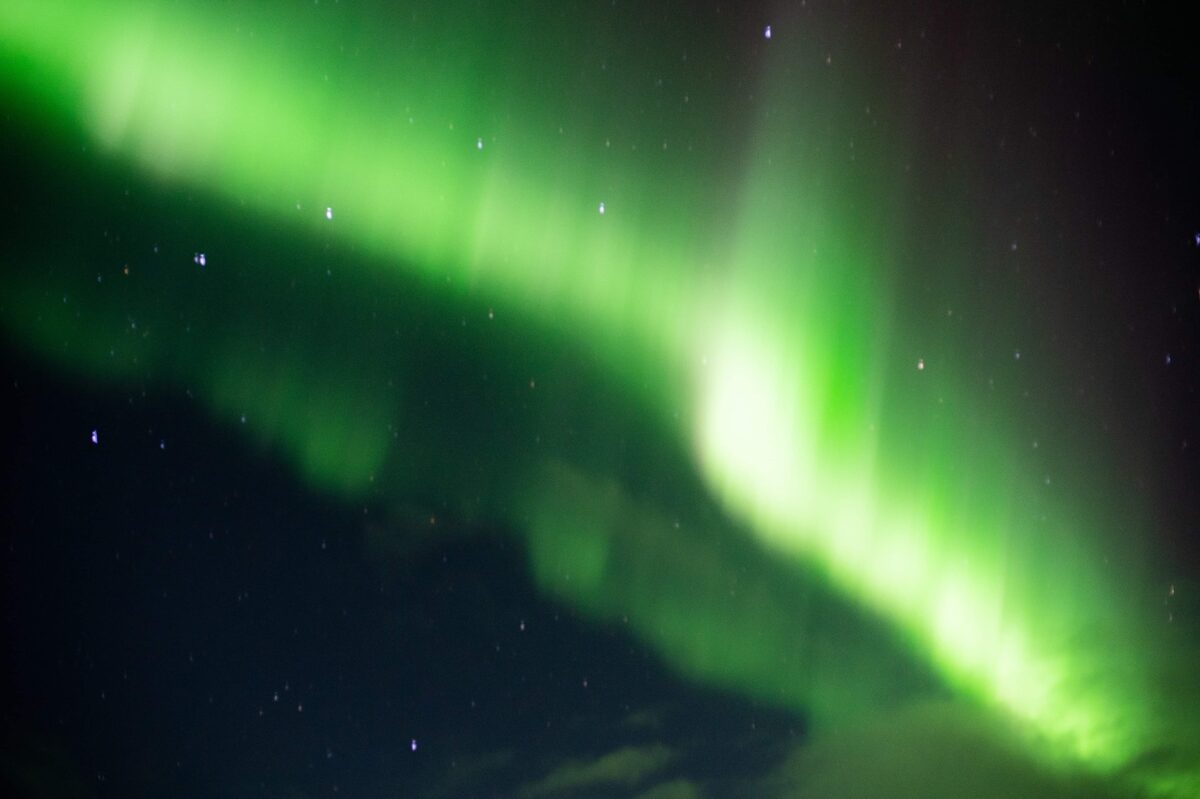 The day after we had a right to a much smaller show but still lovely.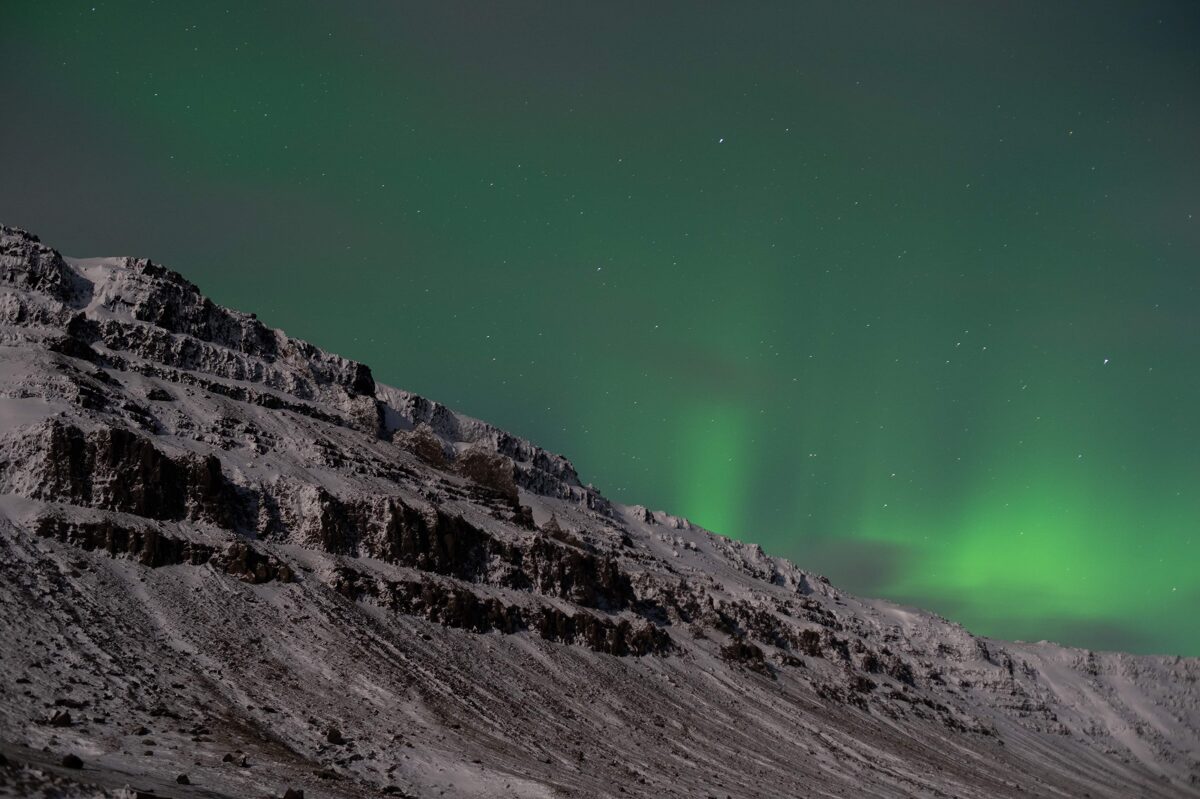 We did the second test in Borgarnes. To my surprise there was even a queue to do it! And this time the lady who took the sample was doing her work so properly that everybody cried after the test. I was sure she would find Covid in your nose even if it was not there.... The day of the test is probably the worst one - you really have to wait to be able to go somewhere... also this time we got our results late in the evening and there was not time to go anywhere as it was dark already.
Our plan was to visit the Snaefelsnes peninsula as much as possible but once out of the quarantine the weather did not promise to be so nice. But we did manage to visit an amazing place - Ytri-Raudamelskúlur volcano. It's just next to the main road but totally off the beaten path. The views and the setting are amazing.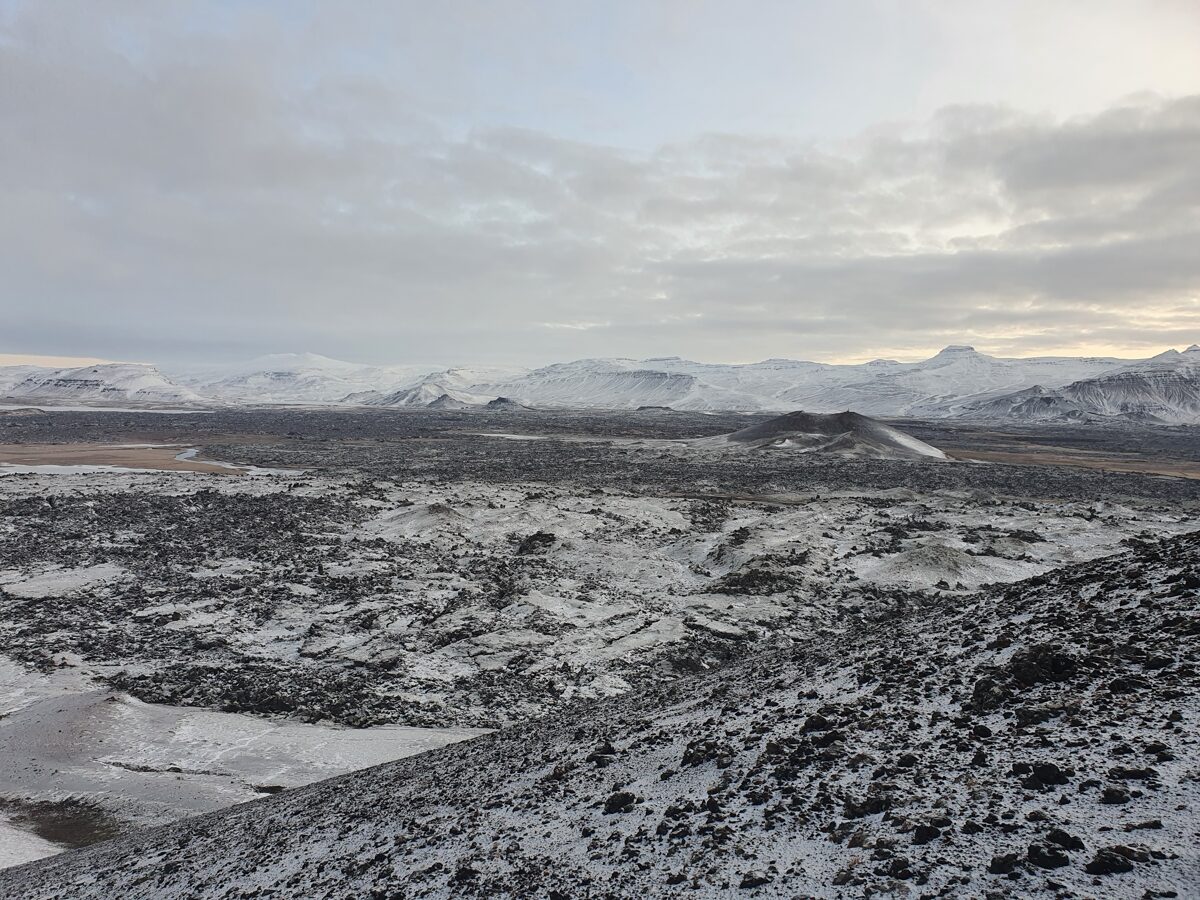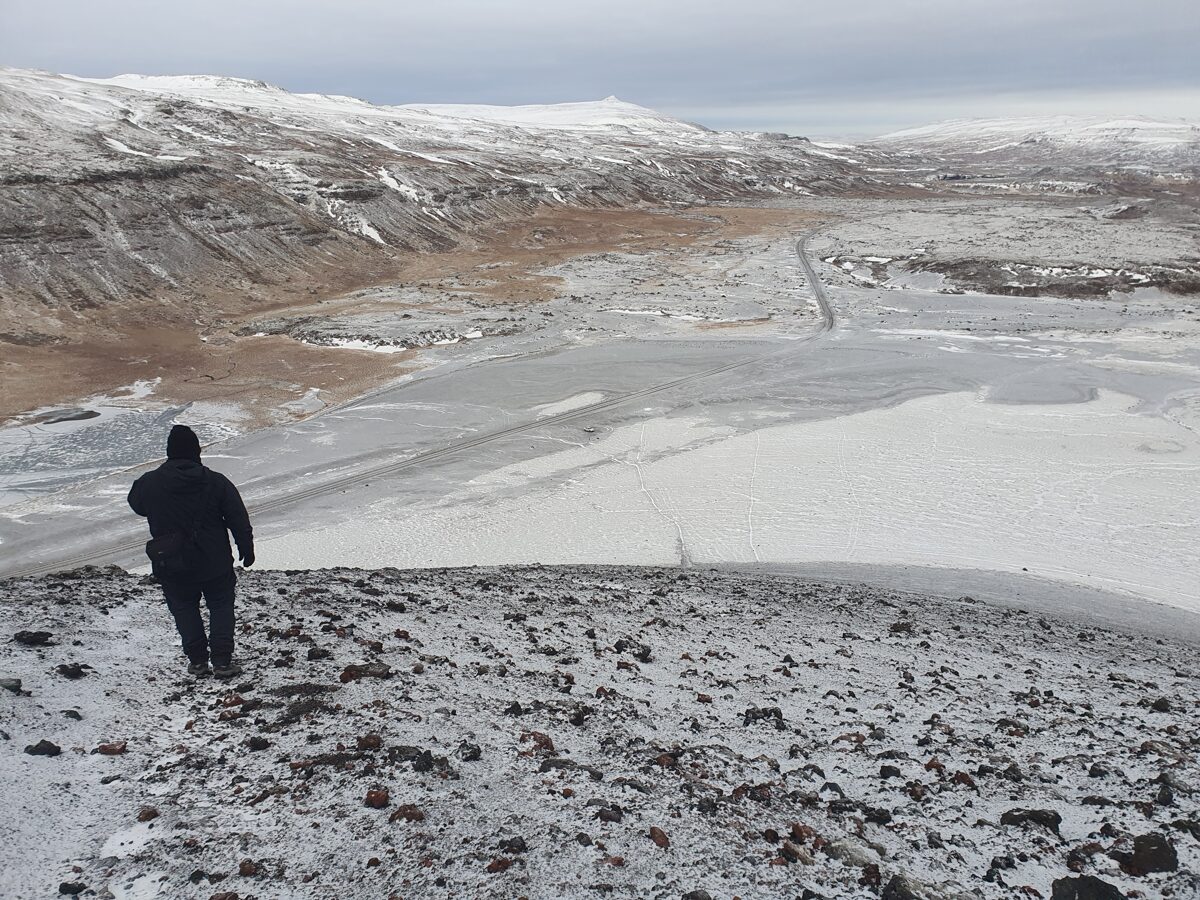 We also managed to see the Budakirkja. Of course, I had seen the pictures of it before but I could not imagine that the whole setting was so beautiful. You can definitely spend more time there.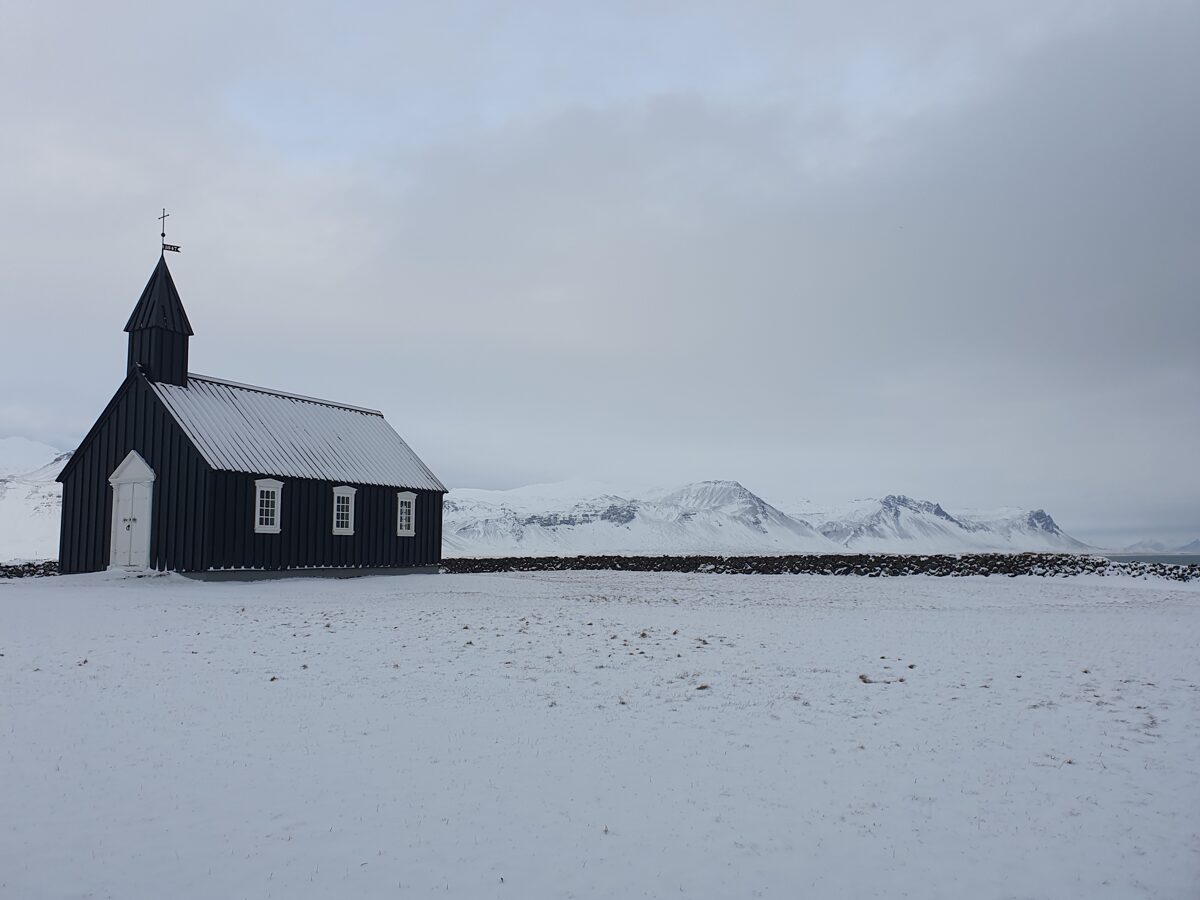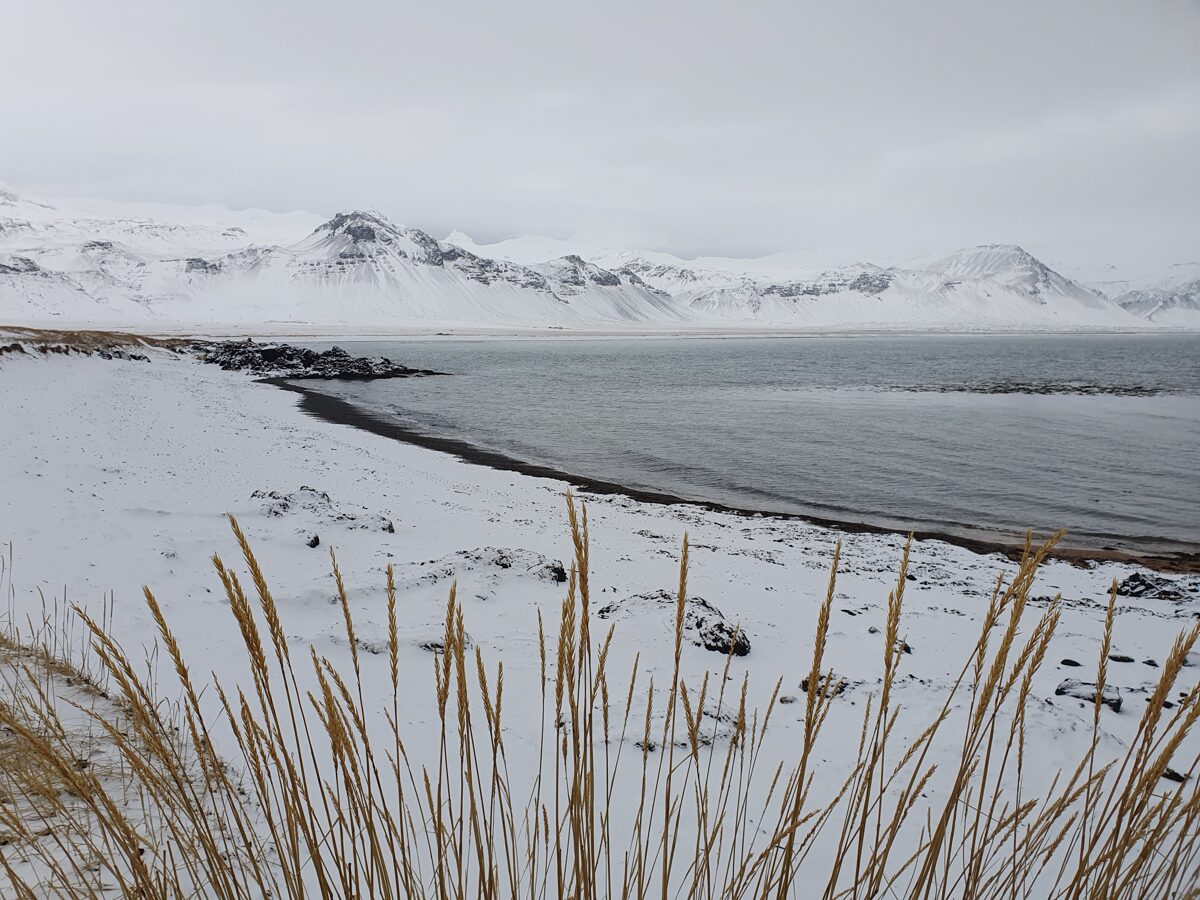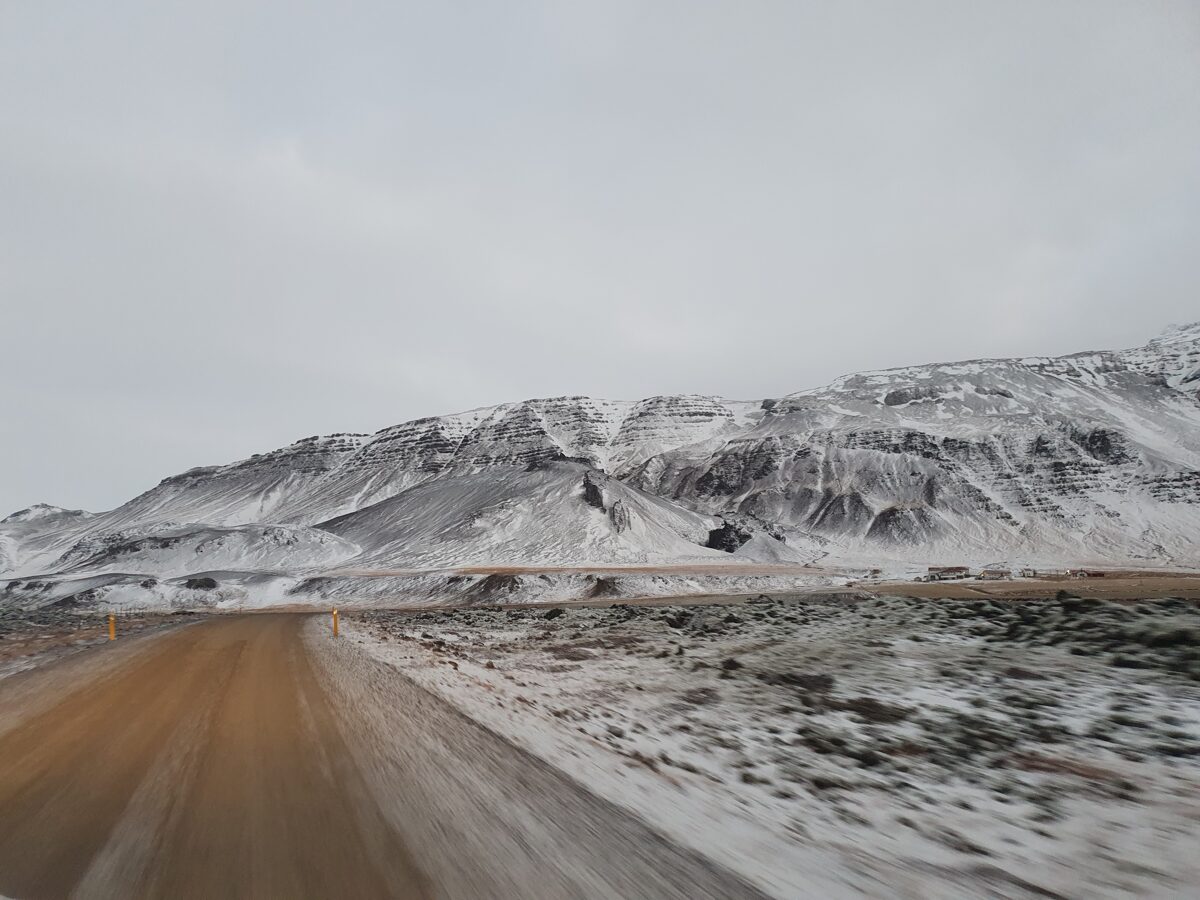 We had planned to spend 24 December just reading books and sitting in the hot tub but the the night before the wind was so strong that we got a leak in our cottage! Also had a feeling that the house would be blown off in the lake. After the landslides in the East after the crazy rain, it really felt like a probability. So we had to move quickly and find another accommodation for xmas! We stayed again in Egils apartments in Borgarnes. Very nice owners allowed us to check in early and check out late. This unexpected move allowed us to explore again a bit more Borgarnes.
It was not in our plan to pass by Reykjavik but the last minute we decided to check out the city's decorations. And it was such a nice idea! The city was totally deserted as it was xmas. We had the Hallgrimskirkja for ourselves on the xmas day! How magic is that?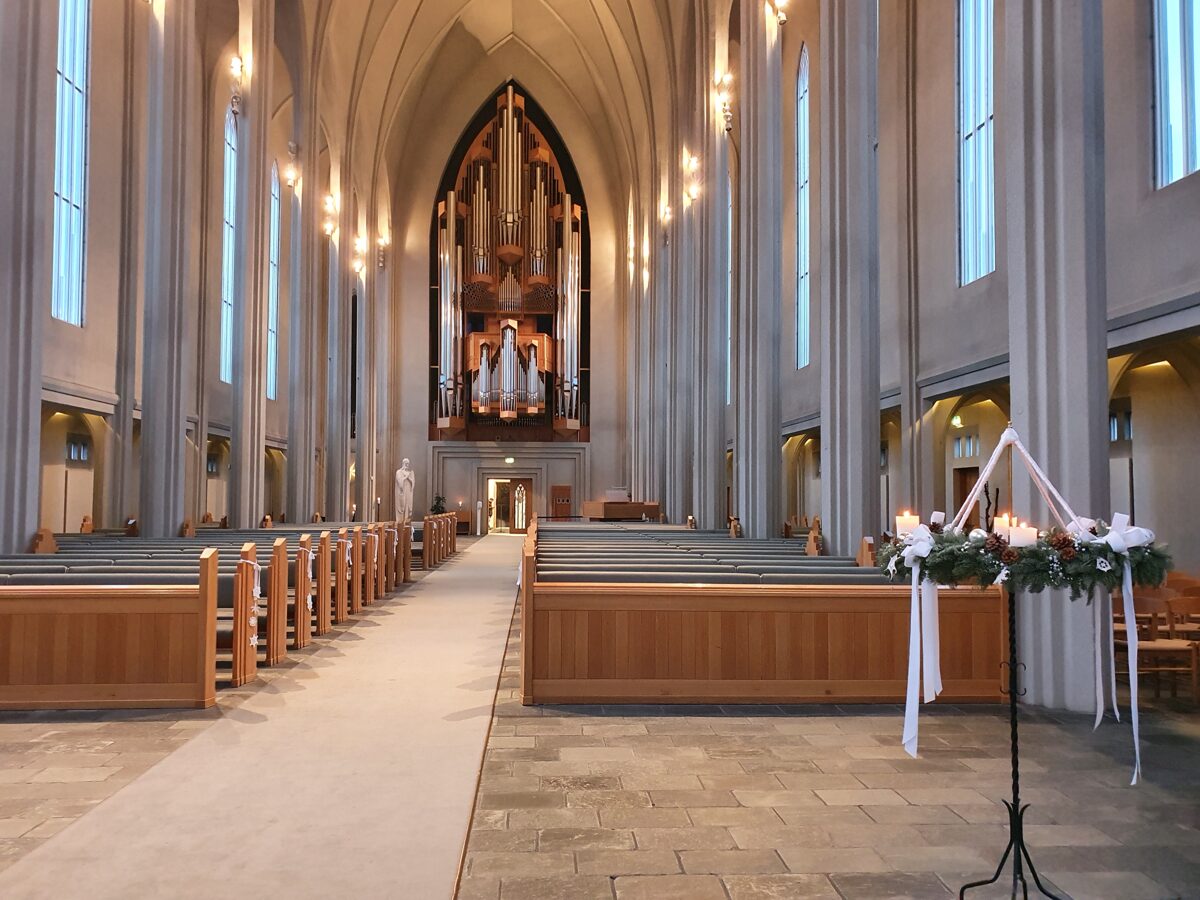 All the big fishing boats had come home for xmas - how amazing to see them in the port? And to our joy not everything was closed, the shop next to the church is always open and we even found a restaurant with nice burgers!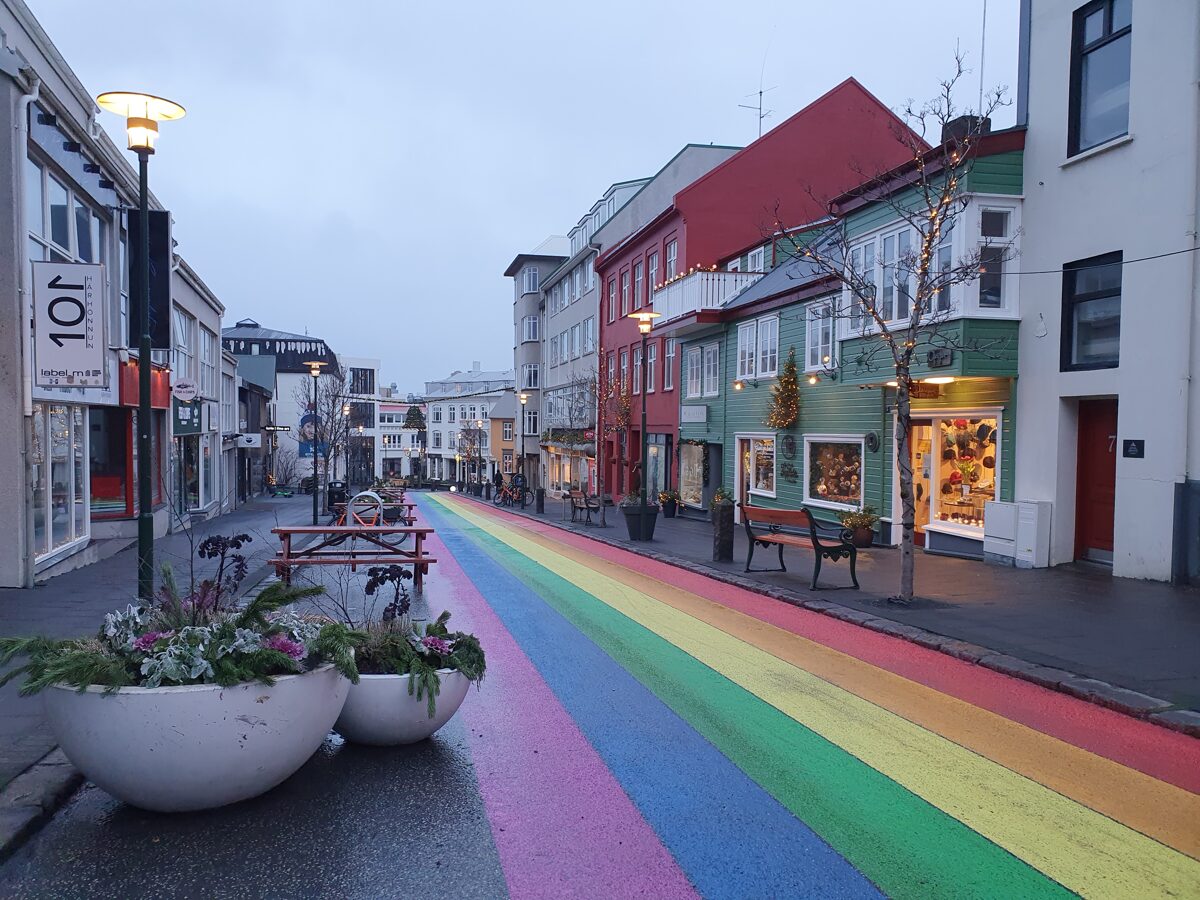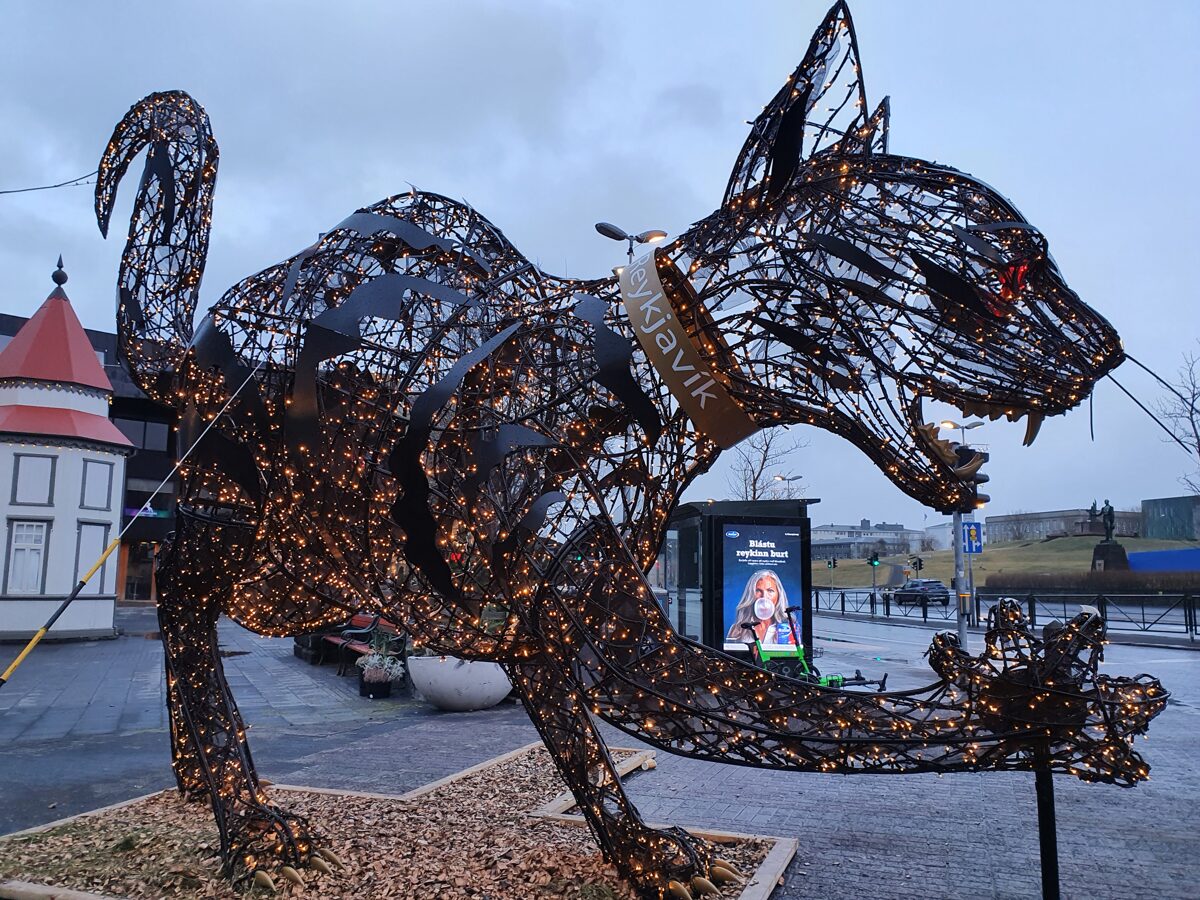 We even managed to get to the Grotta! It was sooooo windy but because of that it was so magic - to watch the waves and put cold hands in the mini hot pool.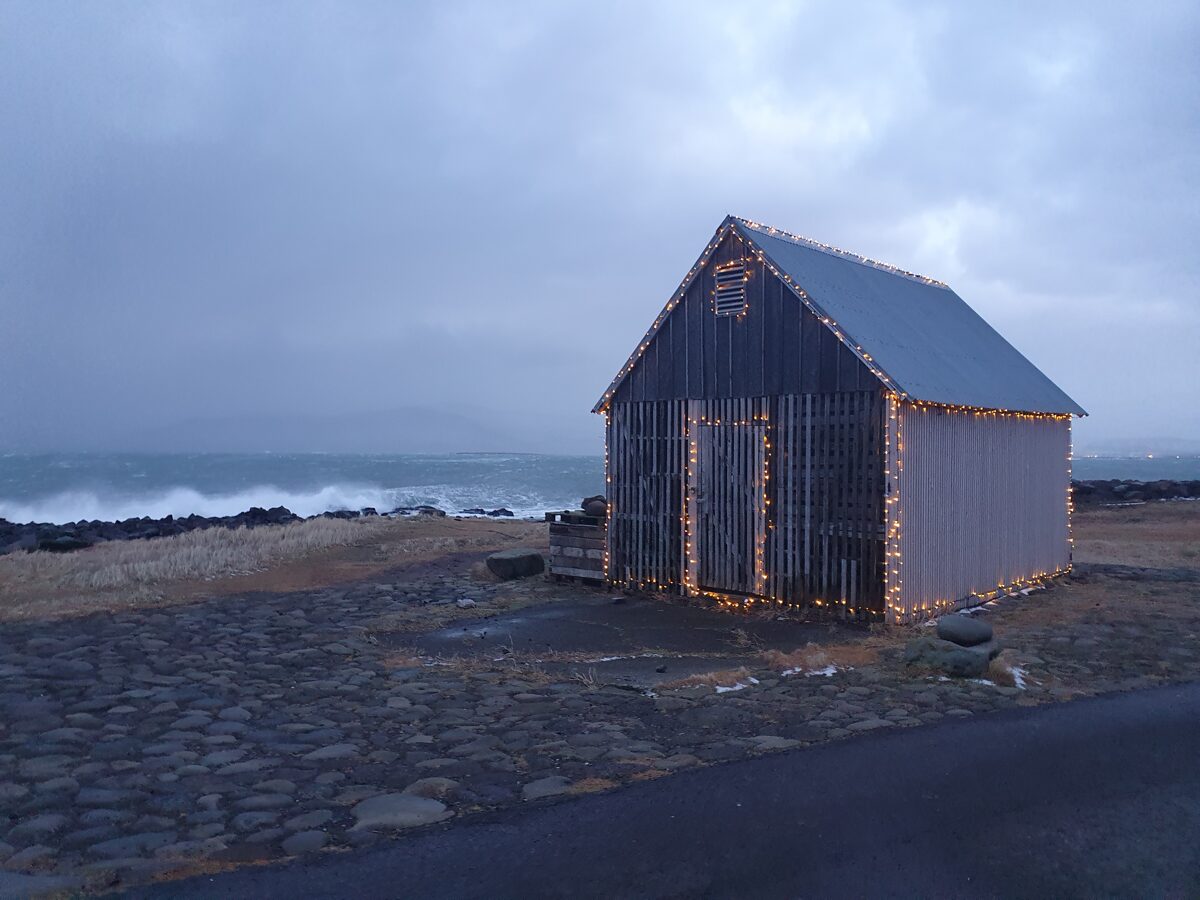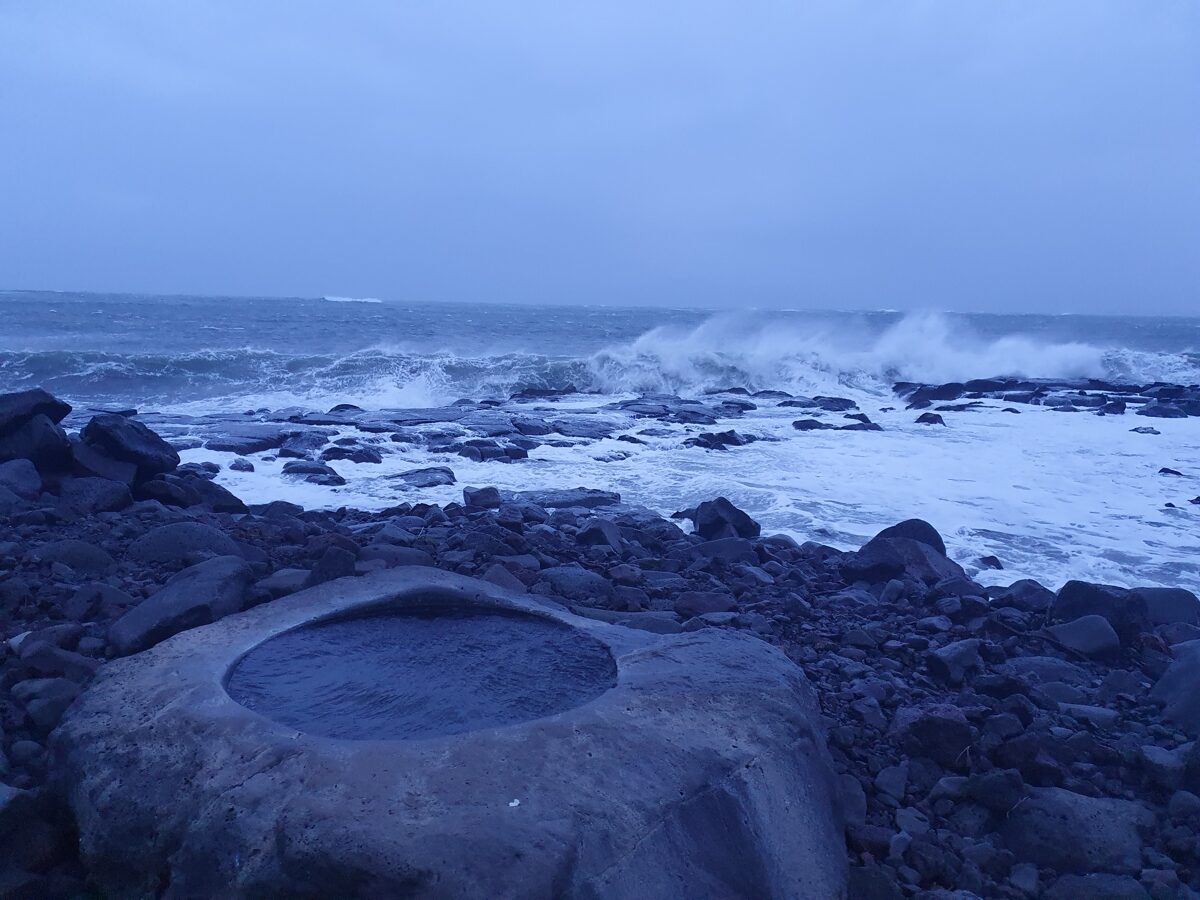 The last two nights we decided to spend on Reykjanes to explore a bit more. And we had so many beautiful surprises! First, the bridge between the continents. It seemed to me like a tourist trap but ohhhh, such a beautiful spot!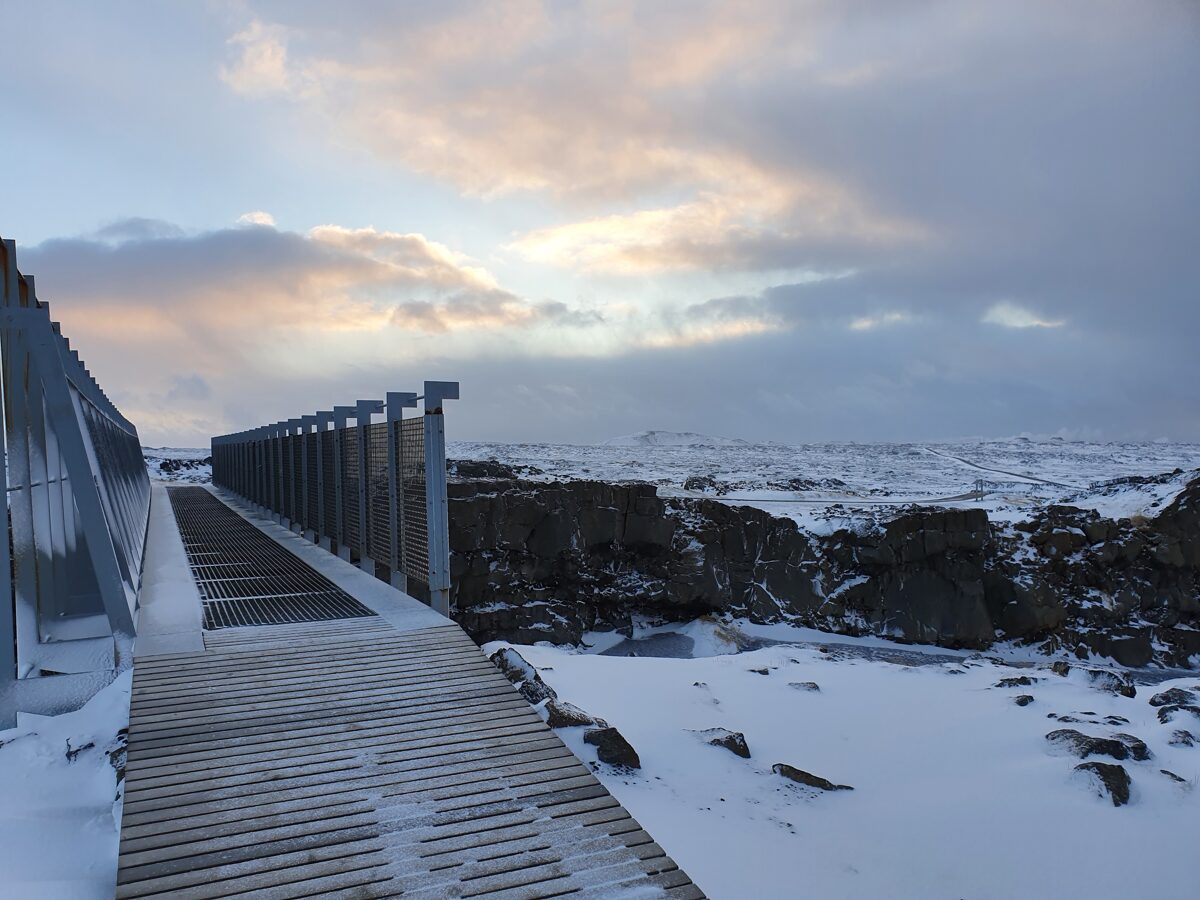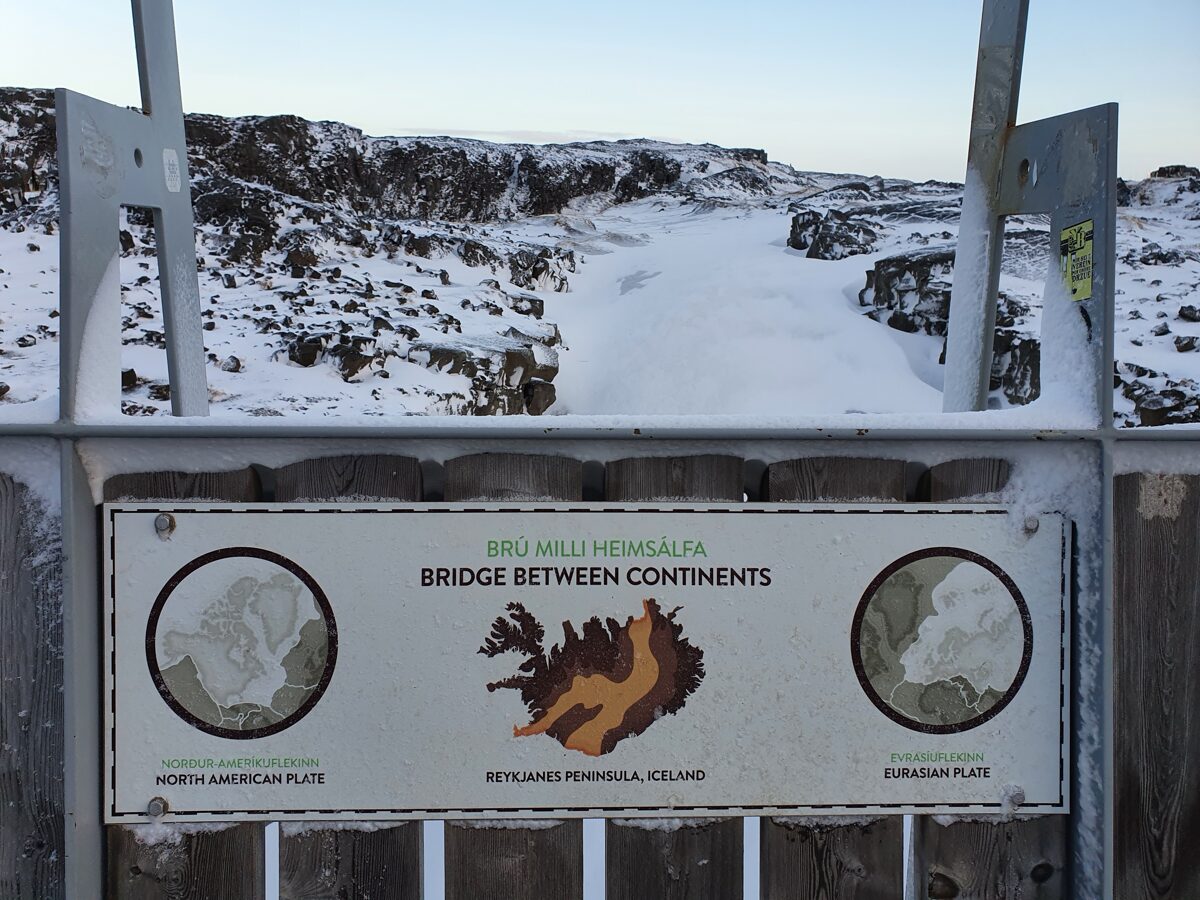 And then we discovered Gunnuhver Hot Spring.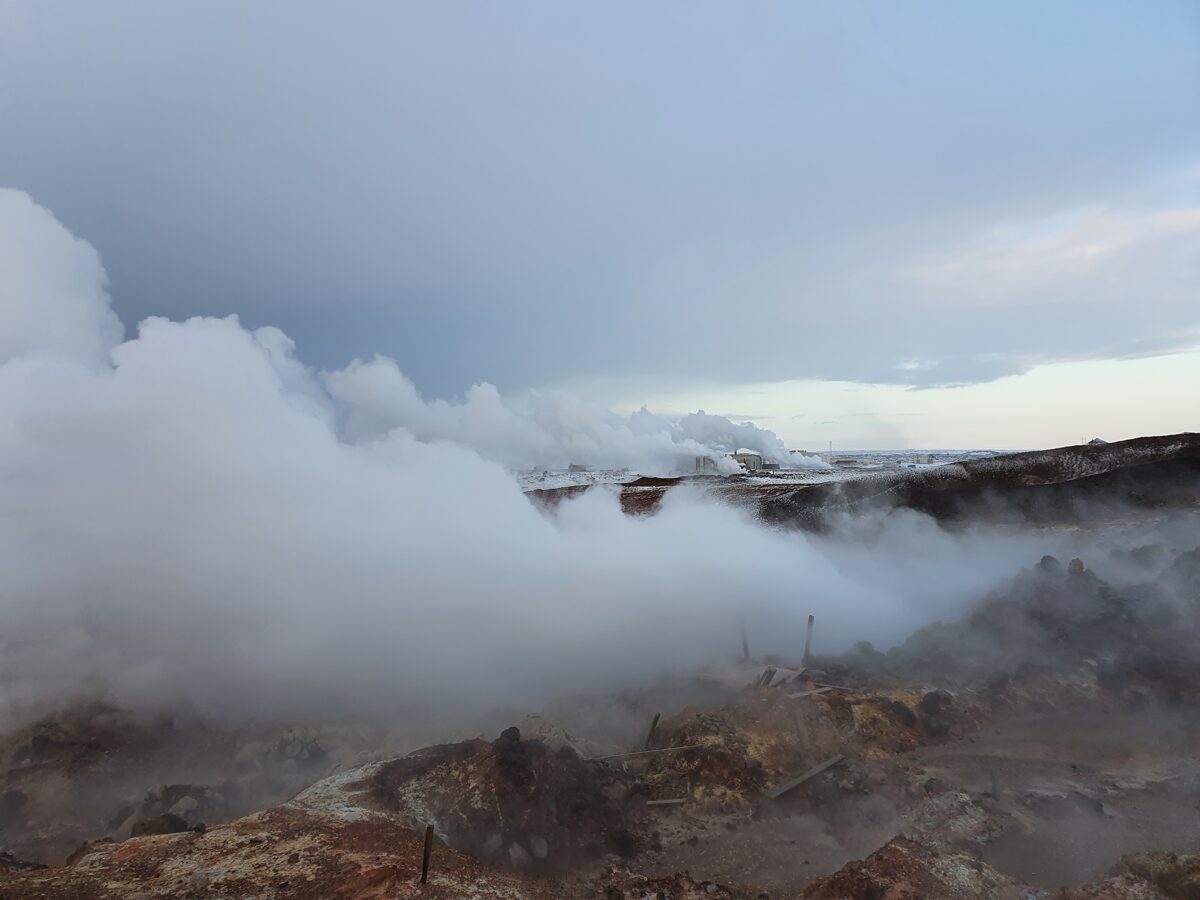 It's a perfect location as it's just next to Valahnúkamöl - rock formations and amazing waves. I think we spent there hours and hours just watching the waves crashing. This place was so magic! It's also the only place where we met two other cars with tourists.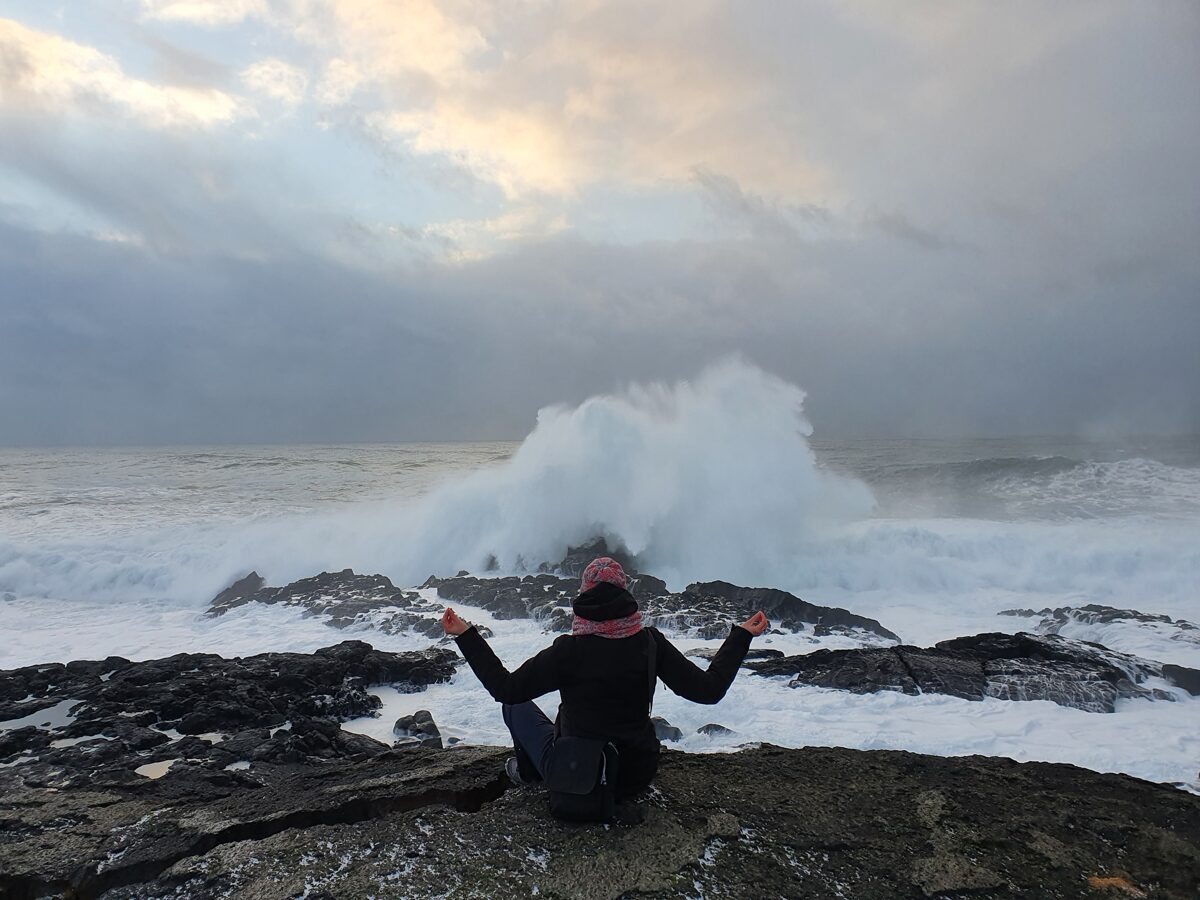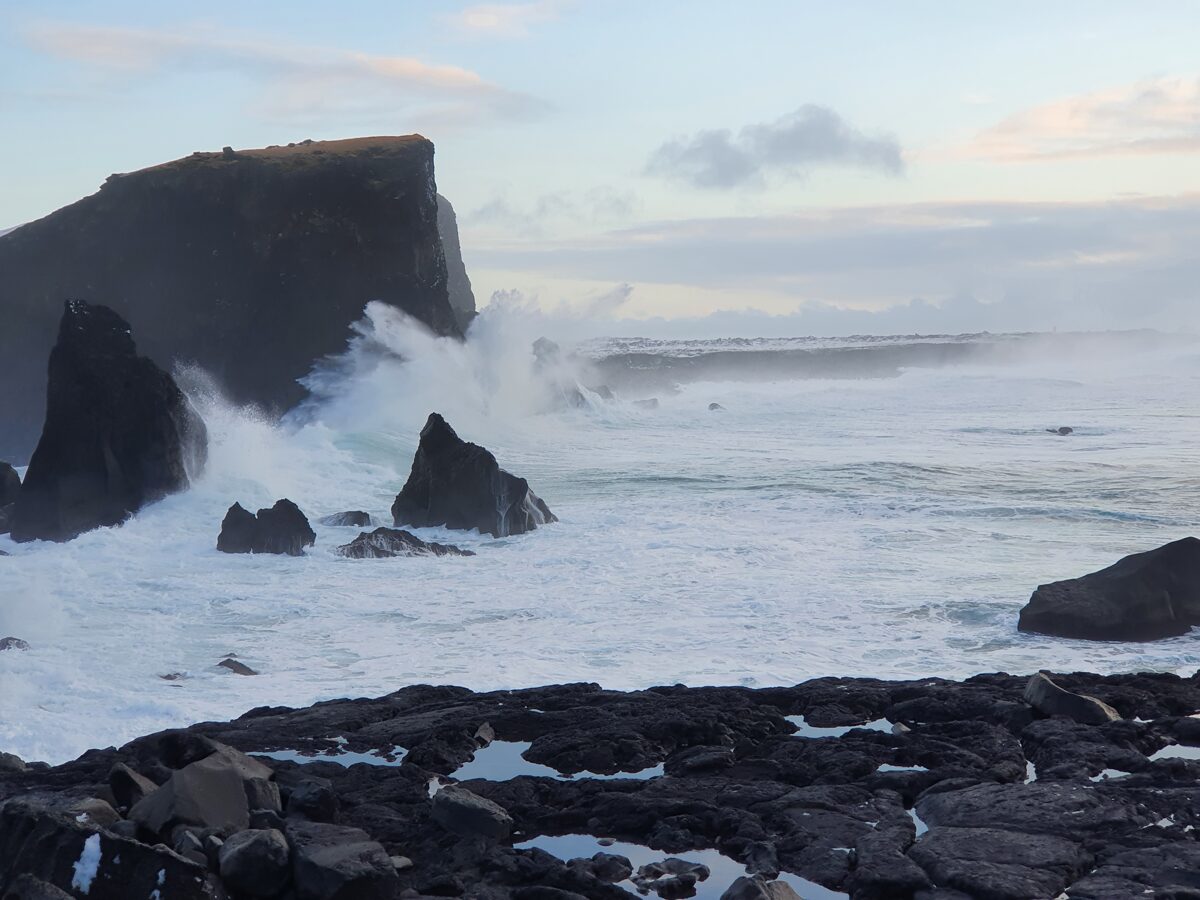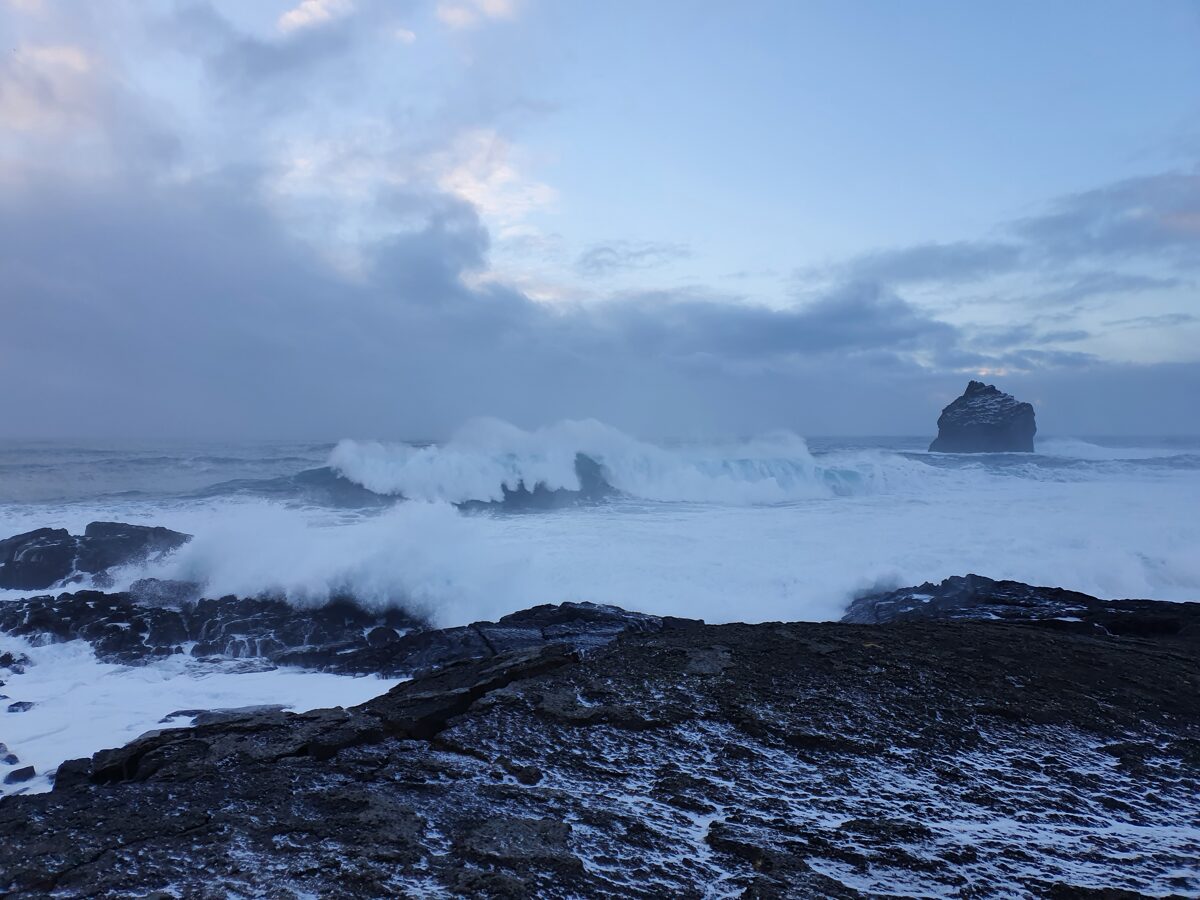 The last two nights we spent at Sandgerdi cottages - very cosy and a very big and nice hot tub with geothermal water. Just be a bit smarter than us and don't freeze the pipes!
Observations
- I really love the Icelandic xmas traditions, with Jule lads and the evil cat, books and chocolate as gifts - it's much more interesting than a Santa Claus :)
- I did not think we would have such a big temperature fluctuation - from -10 degrees to plus 7 in one day!
- Note that on 24 December most shops close around 12:00 and almost everything, including 24/7 petrol stations are closed on 25 and 26 December.
- The airport of Keflavik was still very deserted except the booze shop. After the landing and the testing everybody, including the crew, was heading to fill up the trolley with something alcoholic.
- The tourism had dropped in Iceland to 30% comparing to the previous year the same time. We saw a few tourists here and there but overall it was an amazing feeling to have the island for yourself.
- You can get a very decent car rentals - Dacia Duster for 40 euros a day! That's a bargain!
- I had heard before that Icelanders were crazy about xmas lights and that I would not believe until I would have seen it. Well, that was something! So impressive! Lights everywhere! Kind of understandable that in the dark times one wants to have some joy and lights.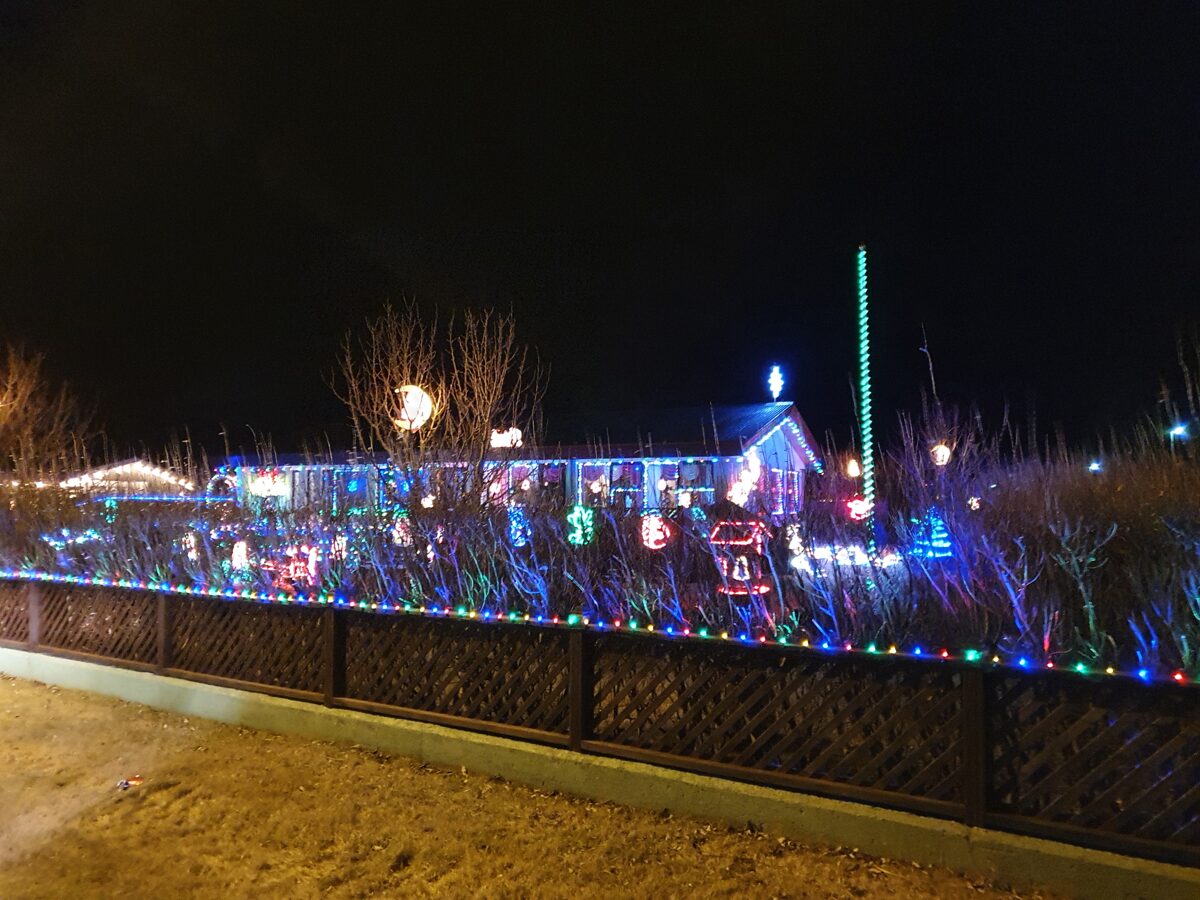 - Icelanders have a tradition to go to the cemetery on 24 December. And imagine - all the cemeteries are lighten up with crosses in red, blue and yellow! What a sight if you don't know it! :)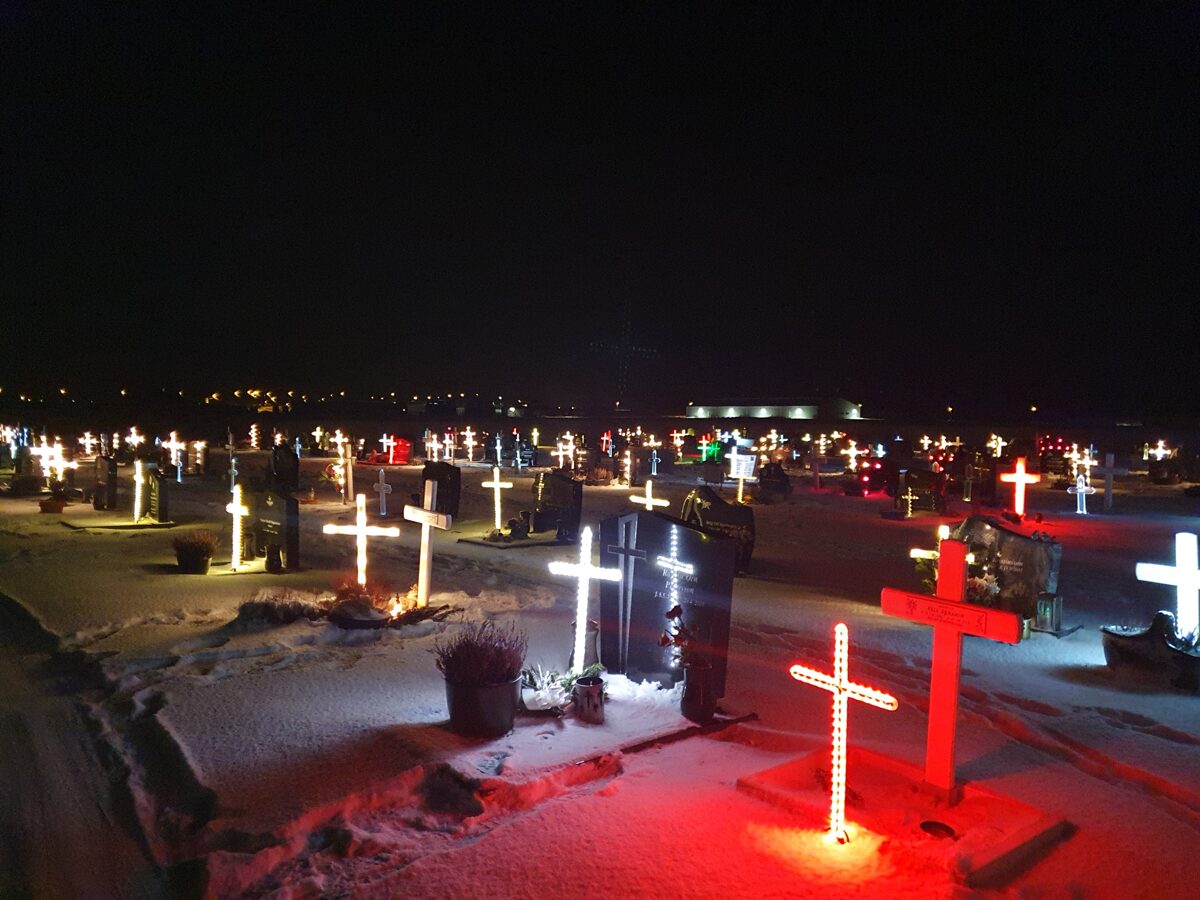 - Overall we were quite lucky with the weather, we had rain 1.5 days, crazy wind 3 or 4 nights and 1 day but overall no snow storms, so driving was Ok.
- If you can go to Iceland, now it's still the time to go! The restrictions are slowly opening up - people who have been vaccinated and people who have antibodies can already go without the quarantine. The country soon will be open again to all, so use this opportunity window and check it out without the crowds!




2 comments
- Covid (free) Xmas in Iceland
John Wabaunsee - February 21, 2021 at 5:08 pm
Very nice description of a trip to Iceland during quarantine time. How did you make arrangements for groceries during quarantine?
Dace Kalnina - March 8, 2021 at 8:52 pm
@John - We actually took all the food with us for the first 5 days. But the air b&b owners also offered to pick up food for us. There are options for sure.
Leave a reply