Iceland: Where the mountains sing through the screams of seagulls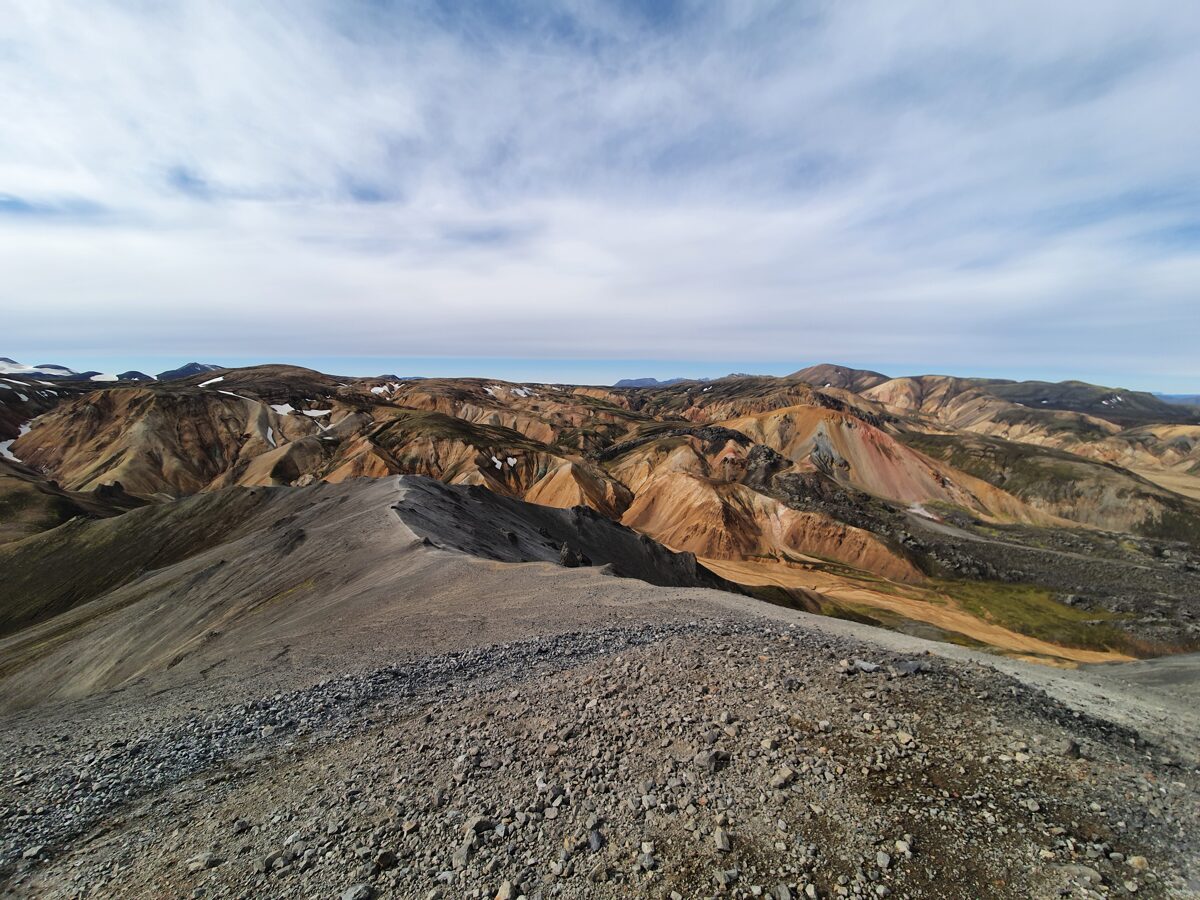 Iceland is my new passion or rather obsession :) In one year 3 visits... The trip in February confirmed that there was still so much to see and it was clear that we needed to go back. Covid-19 definitely spoiled many plans of travelers and we hesitated as well - should we really go? After some thinking we decided that actually it was the right time to go as the numbers of infections were much lower than in Belgium and Iceland without tourists would probably be amazing. Well, it was!!! What an incredible trip!
---
Iceland had hardened their entrance restrictions - a Covid test on arrival, then a 5 day quarantine and then a second test. Our initial plan was to go for 11 days but we extended the trip to 14 to make sure we could see what we had planned. While the plane ticket prices in these times are quite low, you have to be super flexible for changes and cancellations. Our inbound flight was cancelled and we had to find an alternative, then the flight was advanced by 1 day last minute, so we had to re-arrange everything, including the car rental and quarantine accommodation. In the plane that can carry 180 passengers we were 40... I just hope their cargo was full as it's clear that it's not sustainable in a long term. At the arrival everything was super well organized, of course the most dreaded part was the Covid test. In about 10 open booth you could see people getting tested. The good news was to see that everybody survived... ha ha... the test itself is not the most pleasant, of course but it's so fast that before you realise what's happening, it's done. The airport itself was totally deserted. We got our car from Blue Car very quickly as now all the exchanges are done online, you just pick up the keys and that's it.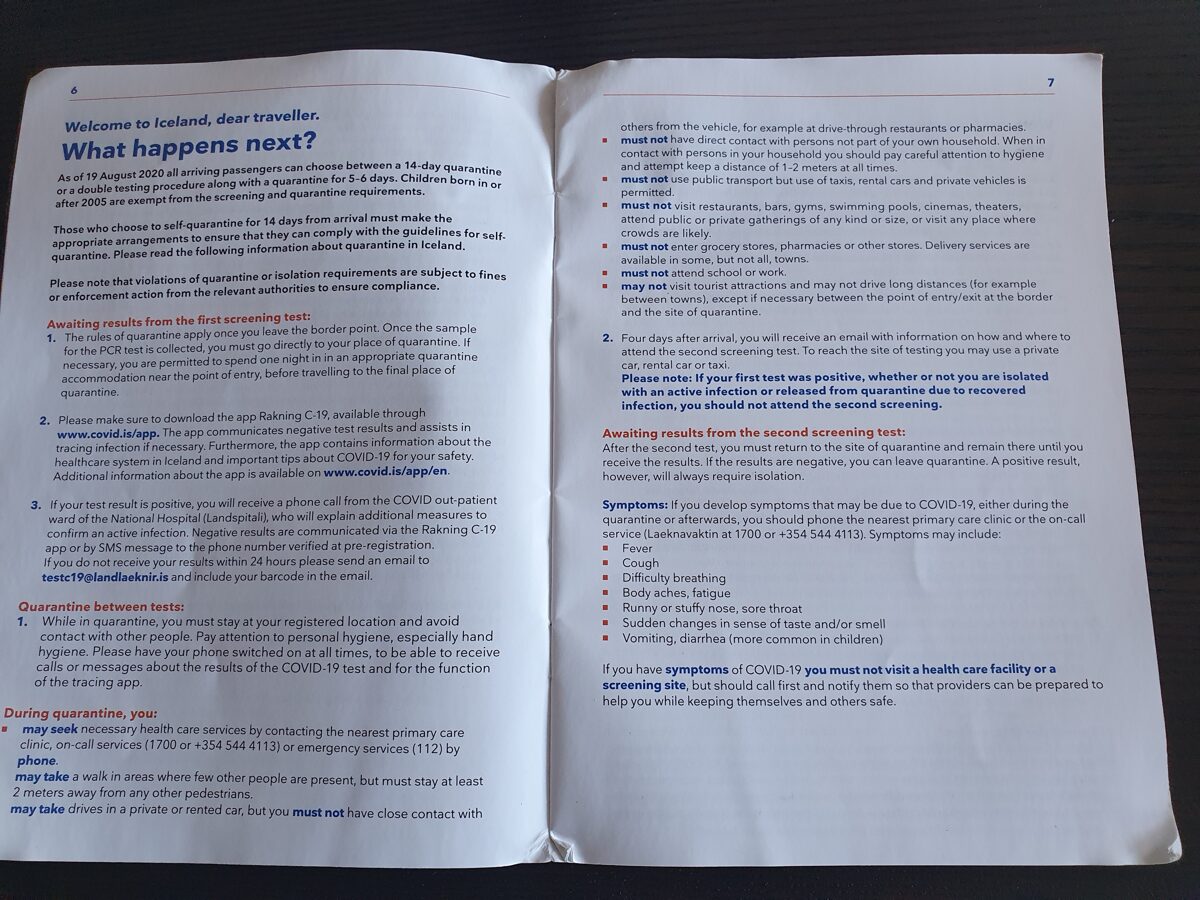 We chose the afternoon cottages as the place to spend the quarantine. They were super comfortable, cosy and clean and perfectly located, in the middle of nowhere with beautiful surroundings.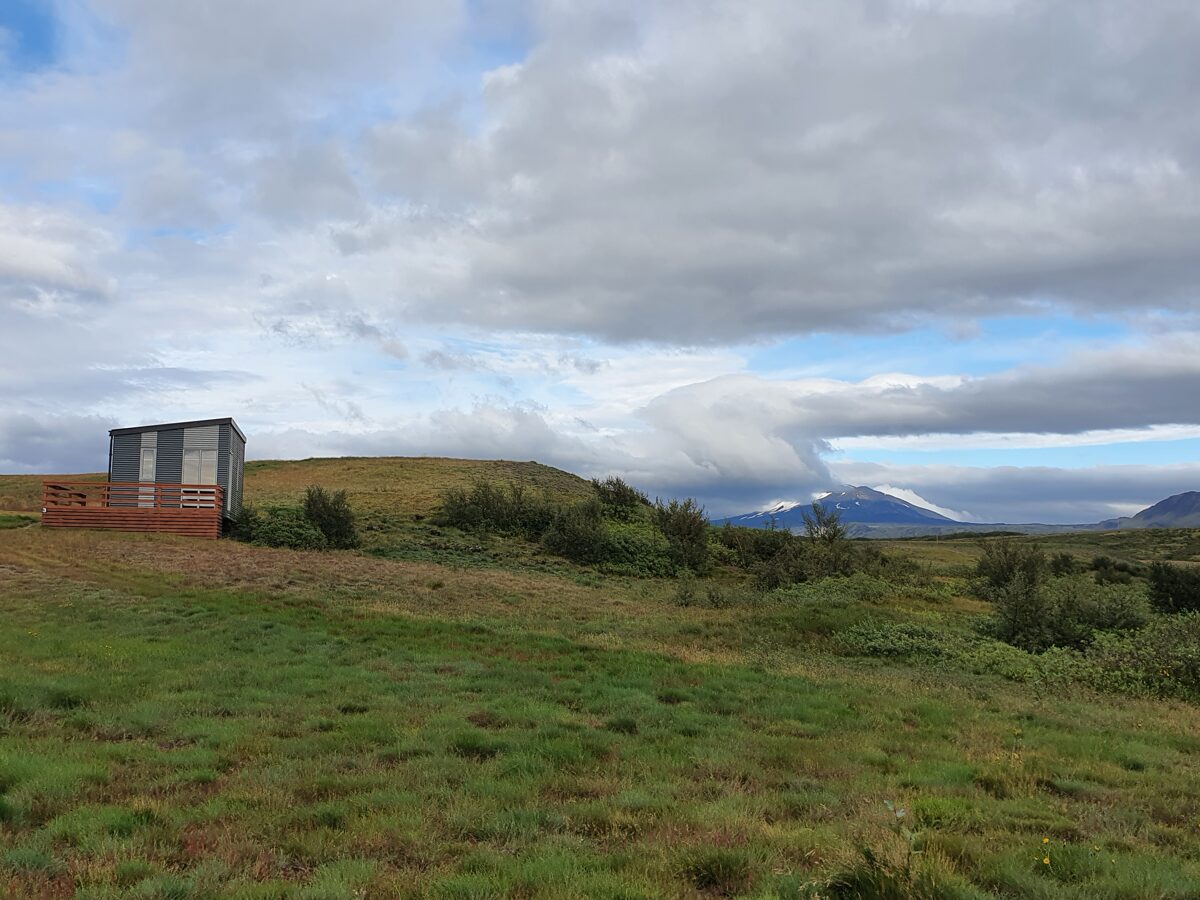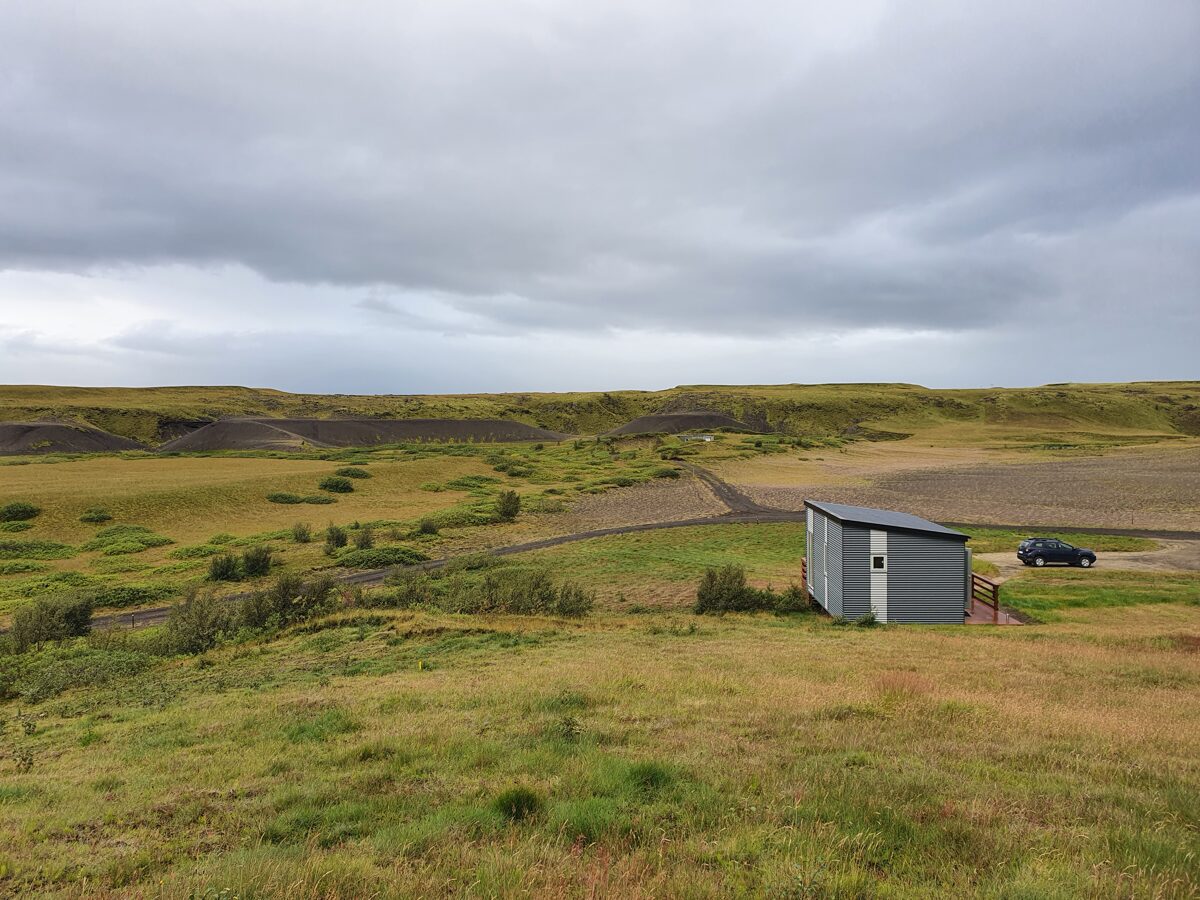 In September the quarantine meant that one could still use the car to go for walks with a condition that they were not touristic places and close to the accommodation (the rules have changed since and now you have to really stay put in one place). The quarantine was actually a blessing as it allowed to explore the corners which are not normally on tourists' map.
I can imagine that almost no tourism is a big blow to the Icelandic economy but the same time it's such a gift to the nature, finally it can take a break. Although even in previous times we went outside of the high season, the number of people, busses, cars was impressive and this time there was NOBODY! We could enjoy places alone! Simply magic. The first 6 nights we stayed next to Hella under the mighty Helka and then drove the ring road.
Waterfalls and canyons
Oh, I just cannnot get enough of them... So different, so magic, so mighty! In February we did not manage to see Dettifoss, the most powerful waterfall in Europe where the scene of Prometheus was shot. It was woowwowowowowow! We went from the East side, the road was Ok and we were only 4 people at that time.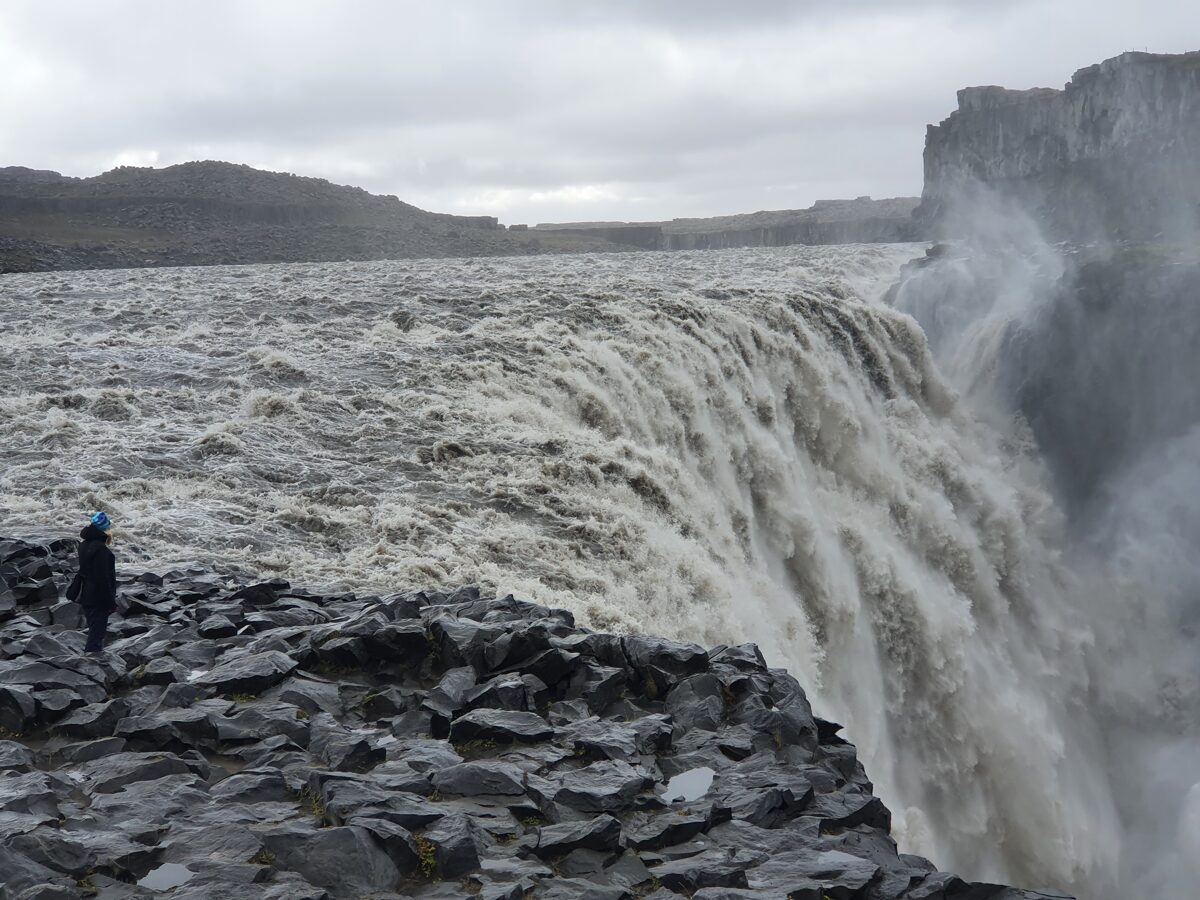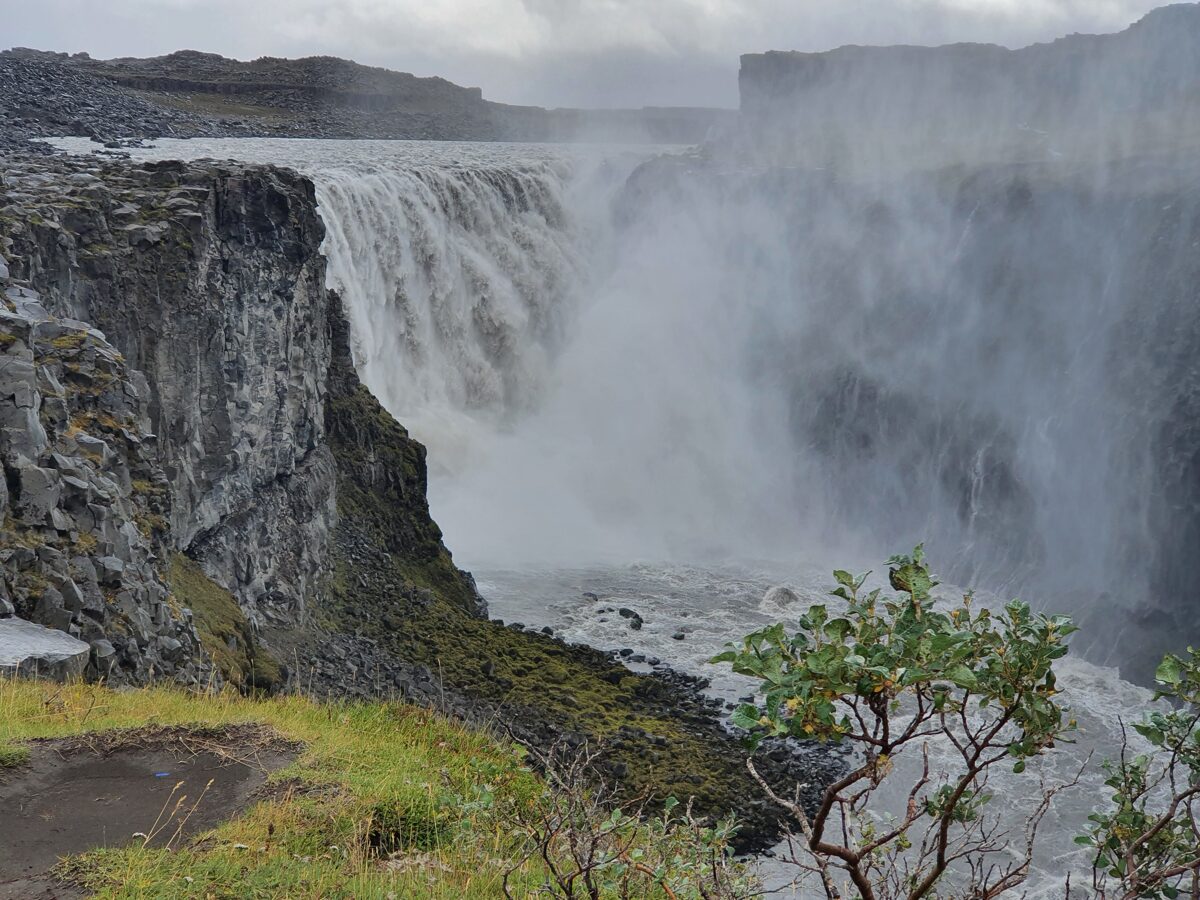 Haifoss (4th highest in Iceland - 122 m) was another discovery and again, nobody! It's such an amazing place, totally magic. If not raining, you can also go down to the waterfall itself. Impressive.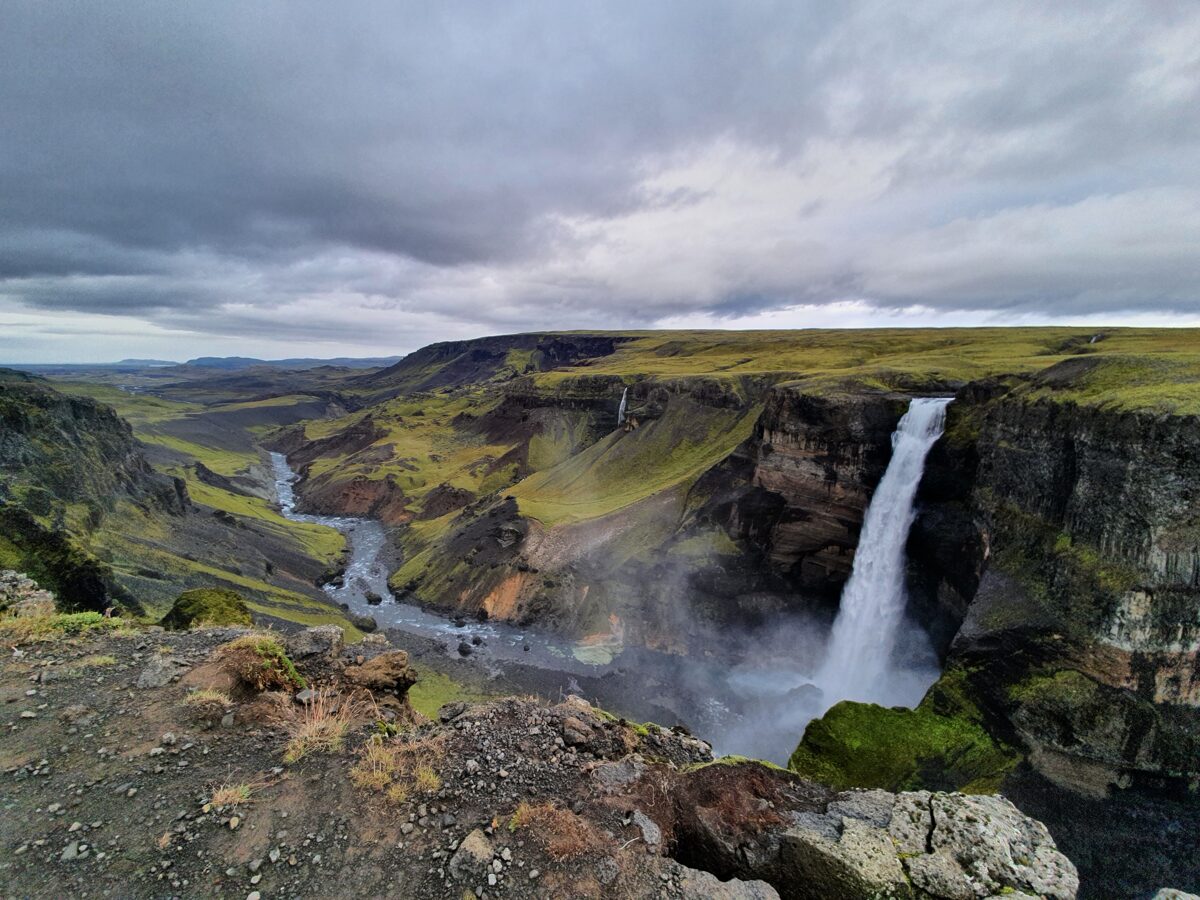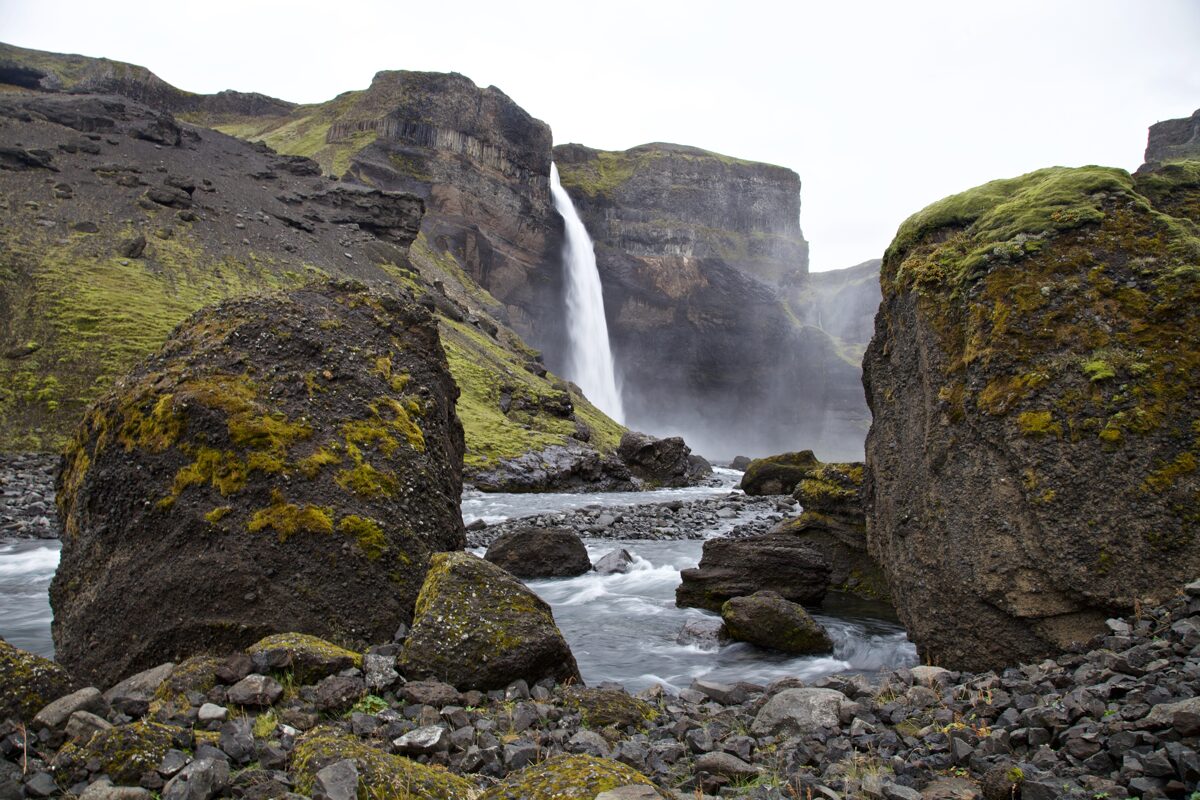 I had seen Gulfoss last October but this time it had a totally different feel - it was just us and a rainbow. Imagine - us alone at the top place in the Golden circle... Last October one could not find a place to take a decent picture...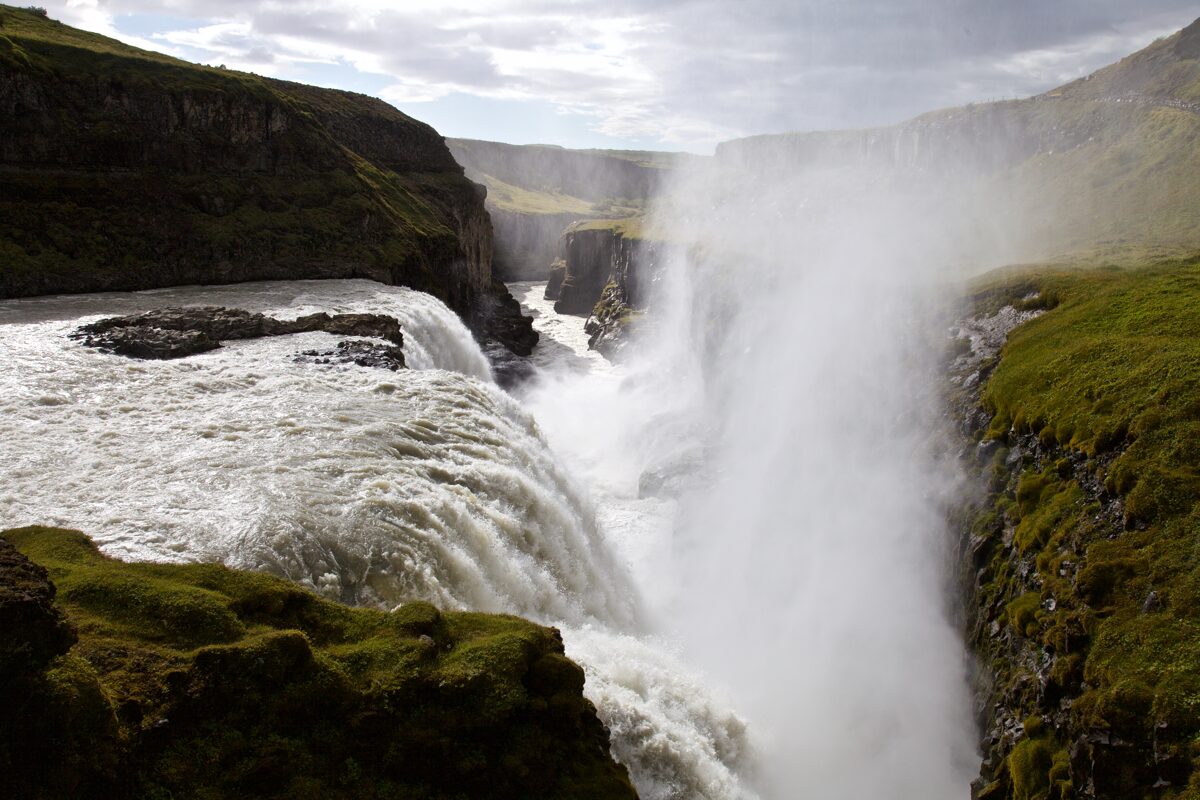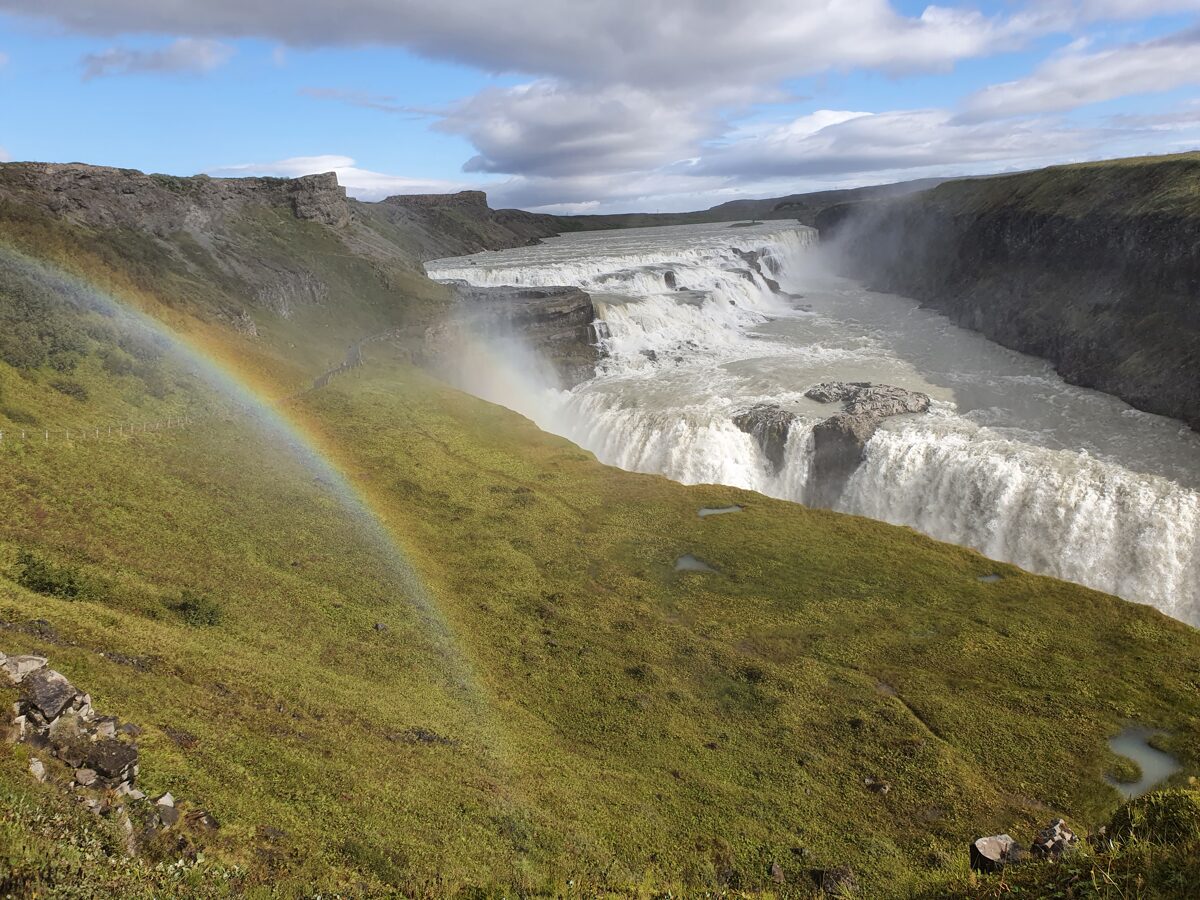 Uridafoss is located jus next to N1 and Selfoss is and is definitely worth a small detour.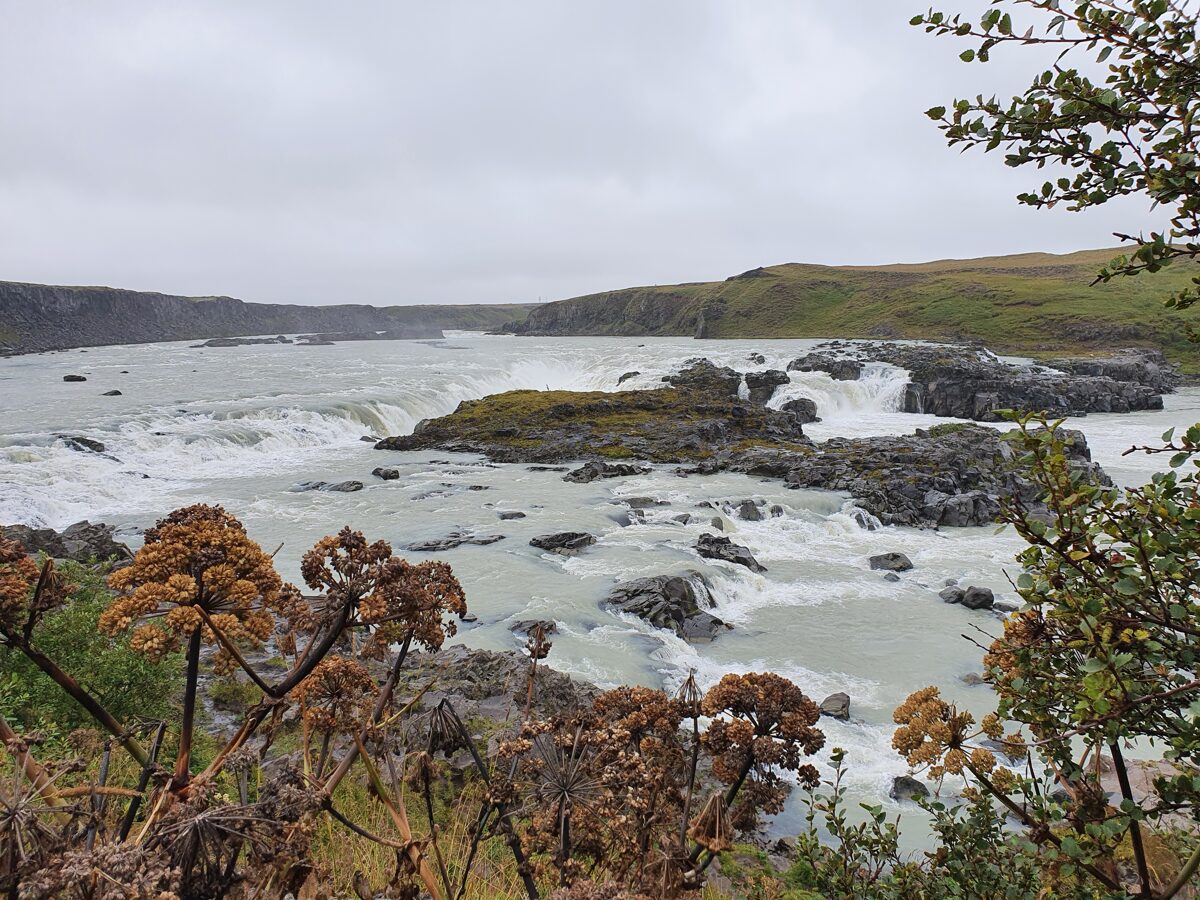 Pjofafoss is totally off the the beaten path but a very beautiful waterfall in the middle of nowhere with the mighty Hekla in the background.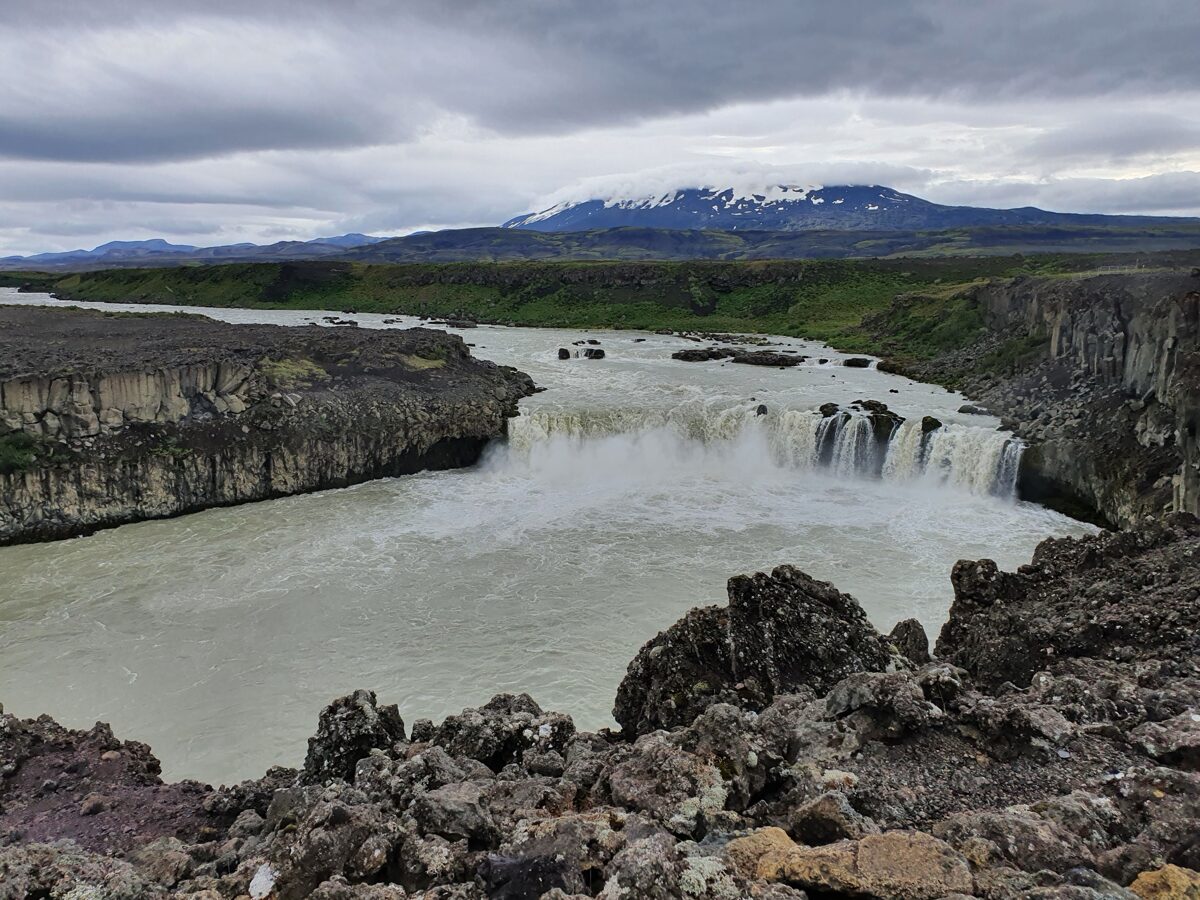 Skogafoss was as impressive as the first time, just that this time we had it all for ourselves!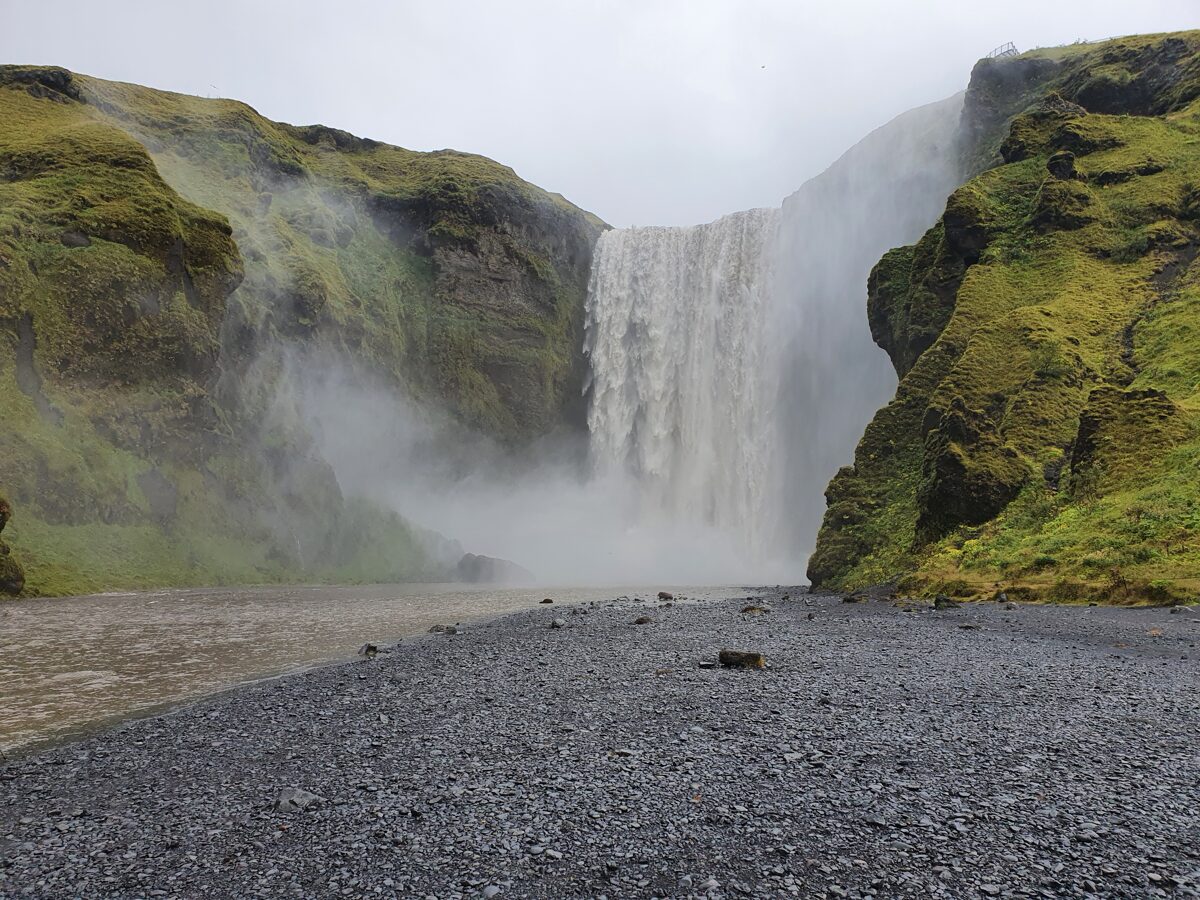 Last time we saw Godafoss it was snowing like crazy, so much that we could hardly see anything. This time we could explore the waterfall from the lower part and both sides.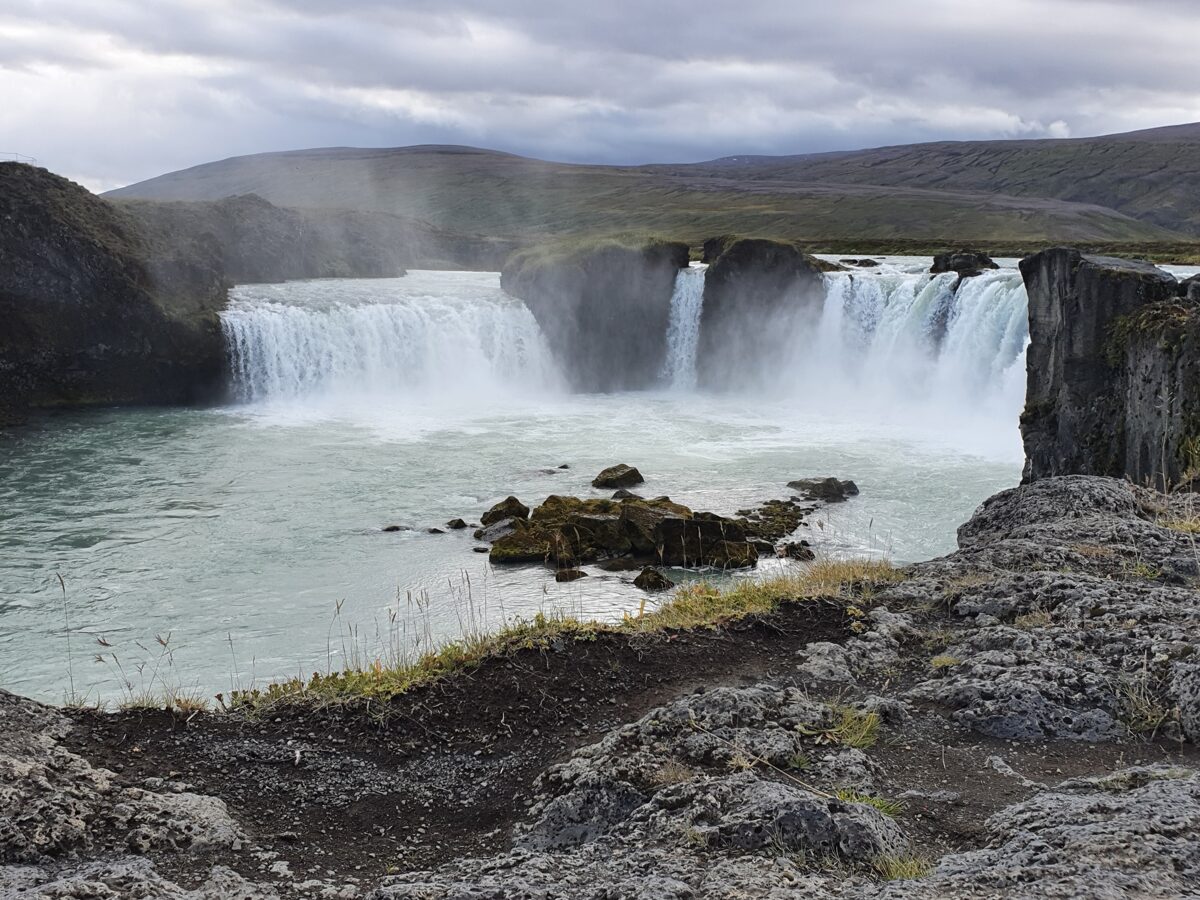 Studlagil canyon was on my bucket list since I had been dreaming about Iceland. To see it from the bottom, you need to go to the eastern side. It takes at least 1 h walk but the reward is amazing. Recently the infrastructure has been improved, so you can cross the river by car as there is a new bridge at the farm of Klaustursel and you can reduce your walking time dramatically but you will still have to cross a river/waterfall on foot. It was a funny experience, it was not deep but still had to be careful not to get your feet wet. The canyon itself is wowowowowow. Also it's very slippery, so you have to be extremely careful as there will be nobody to help you if you fall in the river. The canyon appeared after a construction of an electro plant higher up the river.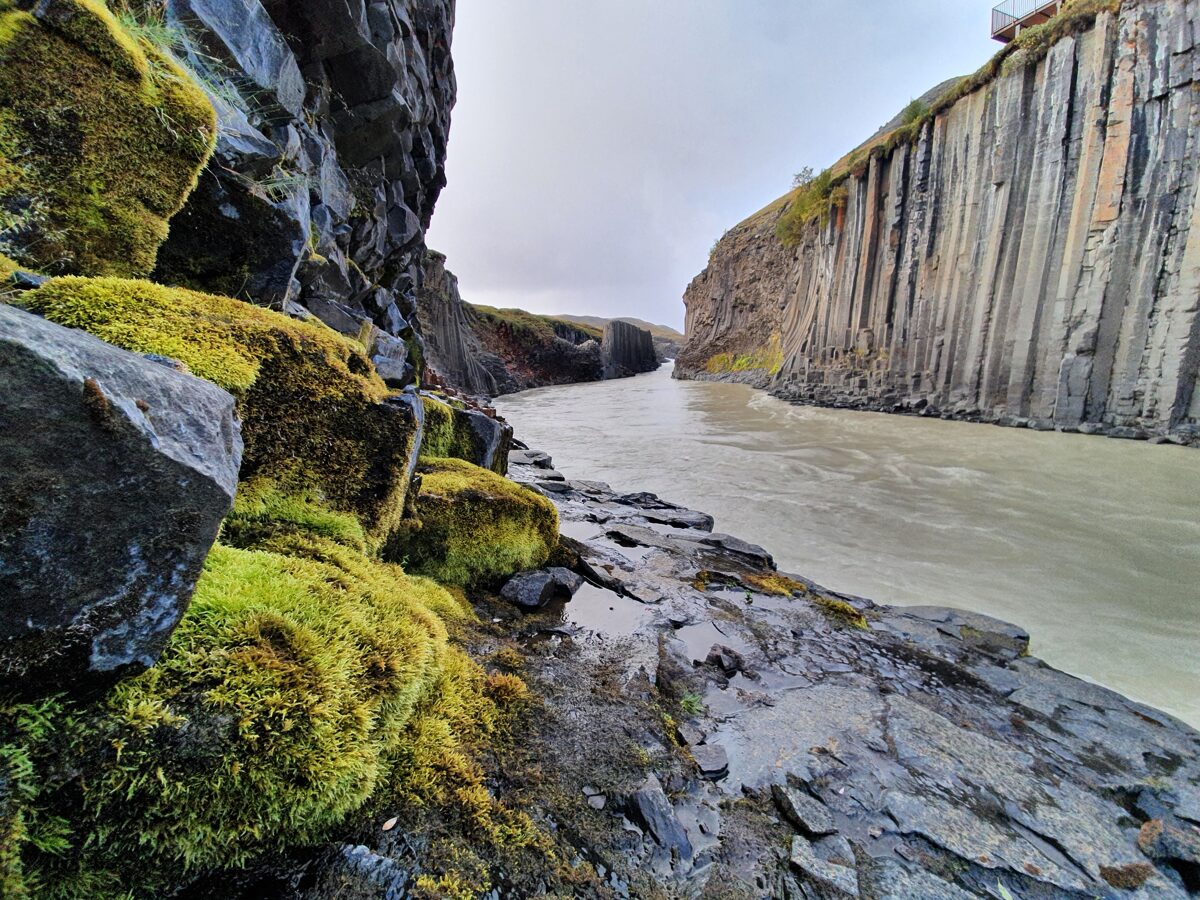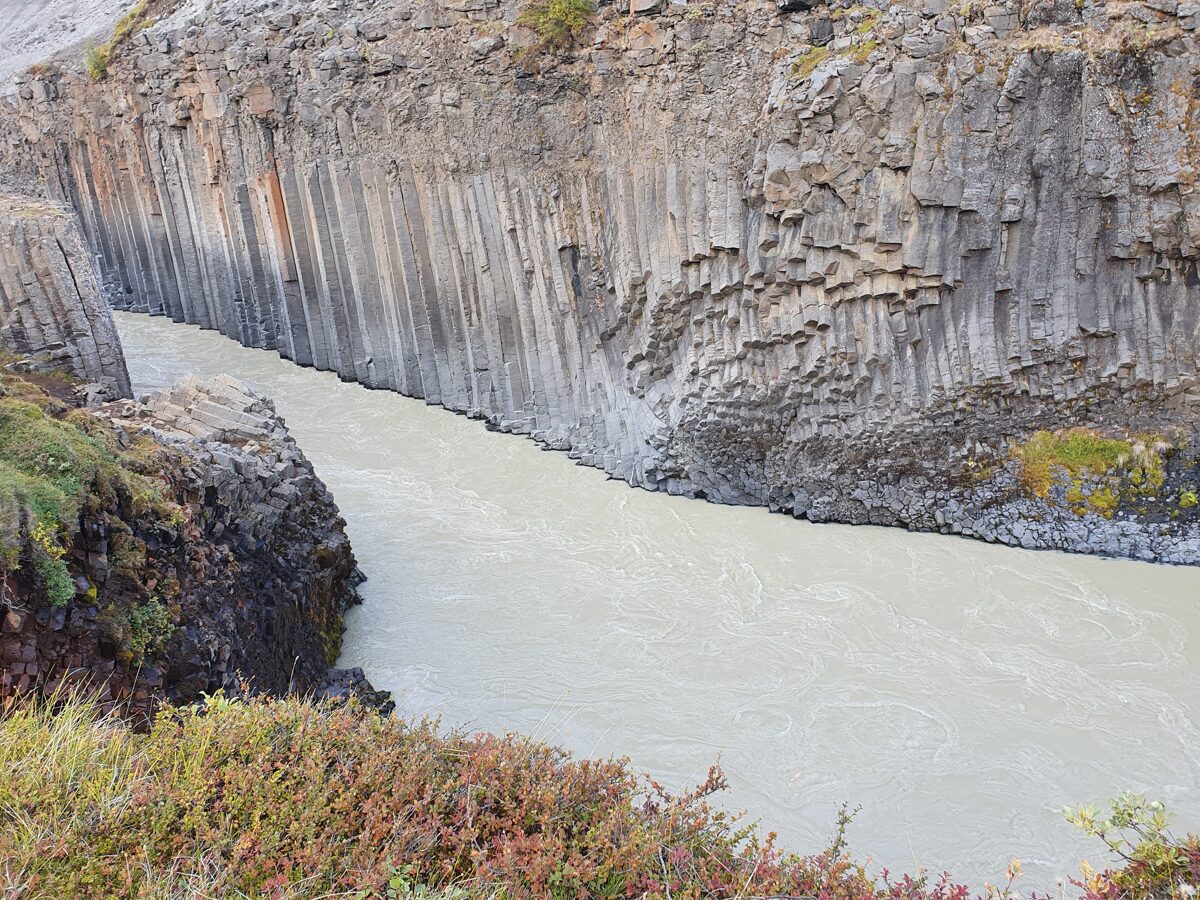 Always check the conditions before you go. When we were there, the dam was almost overflowing, so we could have had floods there and it would not have been fun. It was very wet there, so be sure to wear good shoes. If you have less time, you can see the canyon from the west, not as impressive of course ;-) The colour of the river depends on the season ;-)
Mountains and volcanos
Landmannalaugar was on my dream list for a while but as it's accessible only in mid June till early September, I really hoped that we would see it this time. And we were so lucky as the day after our quarantine was the most beautiful and warm day, so a perfect occasion to discover the inland mountains (if we did not have the quarantine then we would not have been able to visit Langmannaugar as the previous days were too cloudy or too windy). It was also the last weekend before the snow came in, so all super duper cool jeeps from Reykjavik were there too. Finally we were not alone and in such a remote place it is good to have some people around you.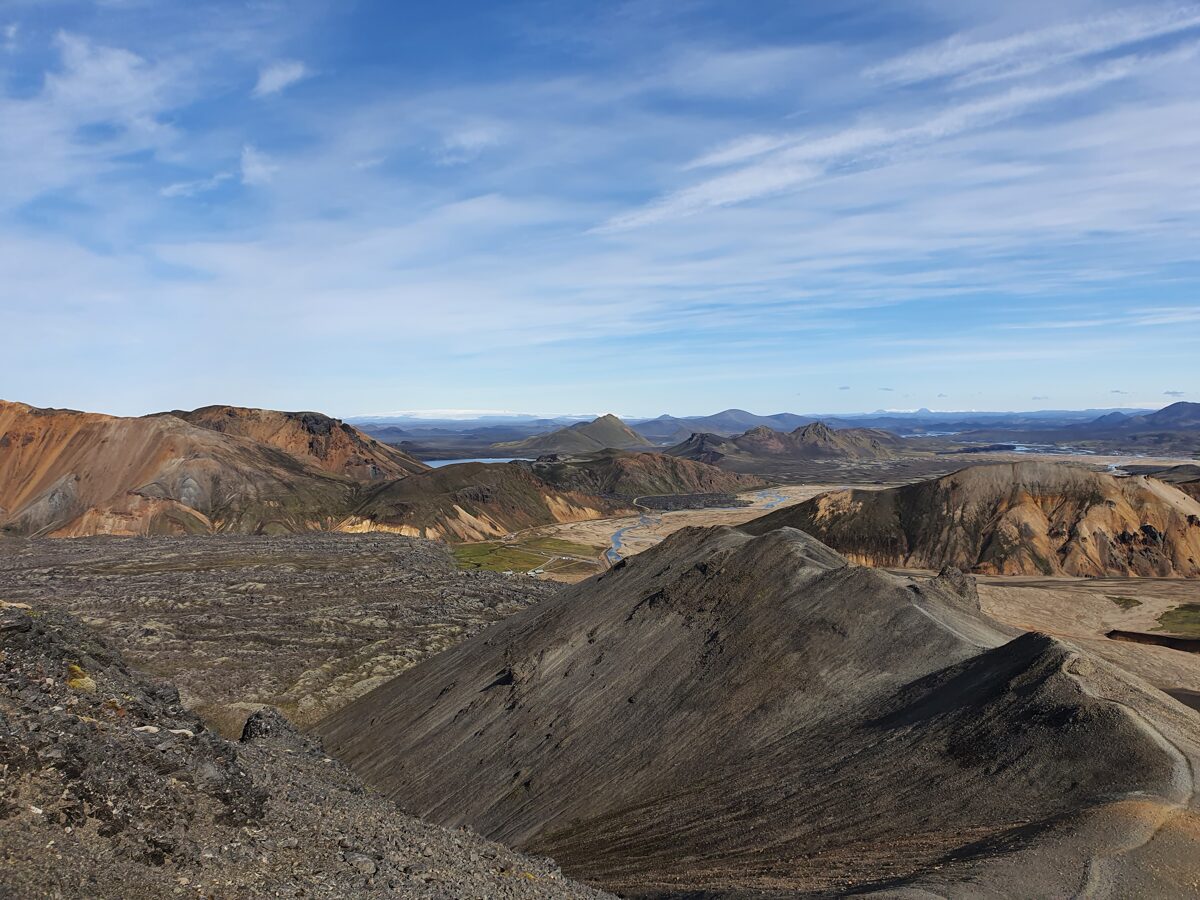 We took F26 and then F208 as it's the easiest way. Dacia Duster did a good job to get us there but it was definitely the poor cousin there. I had read quite a lot about Landmannalaugar and knew that we wanted to walk the Blahnjukur or the blue mountain. I had researched a lot and even purchased different maps but I found that this blog was the most useful for my planning. There was nobody to give any information nor we did see any map, so we just followed the signs (start NOT with the lava field but the mountain itself, follow the yellow signs). The total walk with stops was around 5 h and it was AMAZING. The first part is quite steep and it's so woooow that all you want to do is stop and take pictures. As such it was not too difficult but take enough water with you as no streams at the top of the mountain ;-)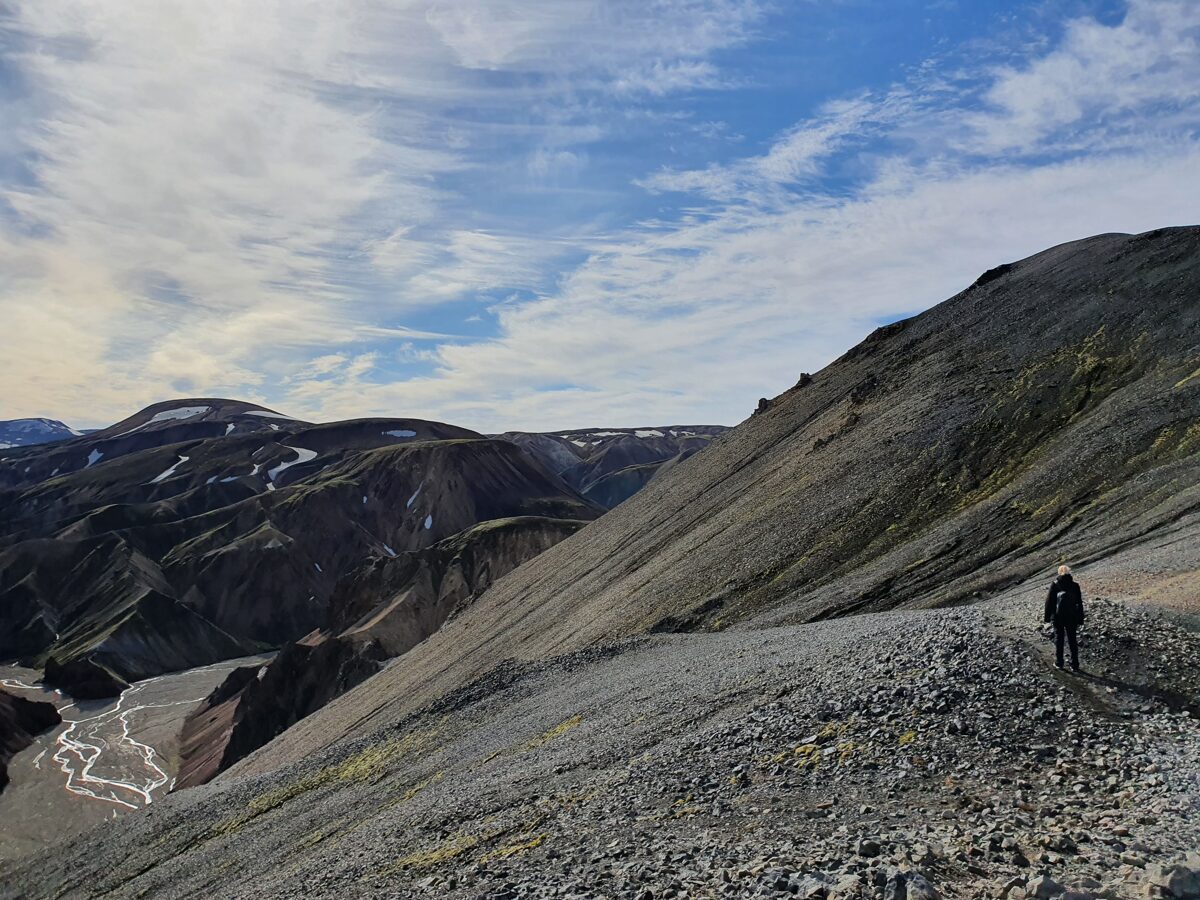 And what a treat to take the lunch on the top of the mountain. You can even call your mom from the top of the world as there was network! We were so lucky to have a beautiful windless day as the day before it was on the orange alert there...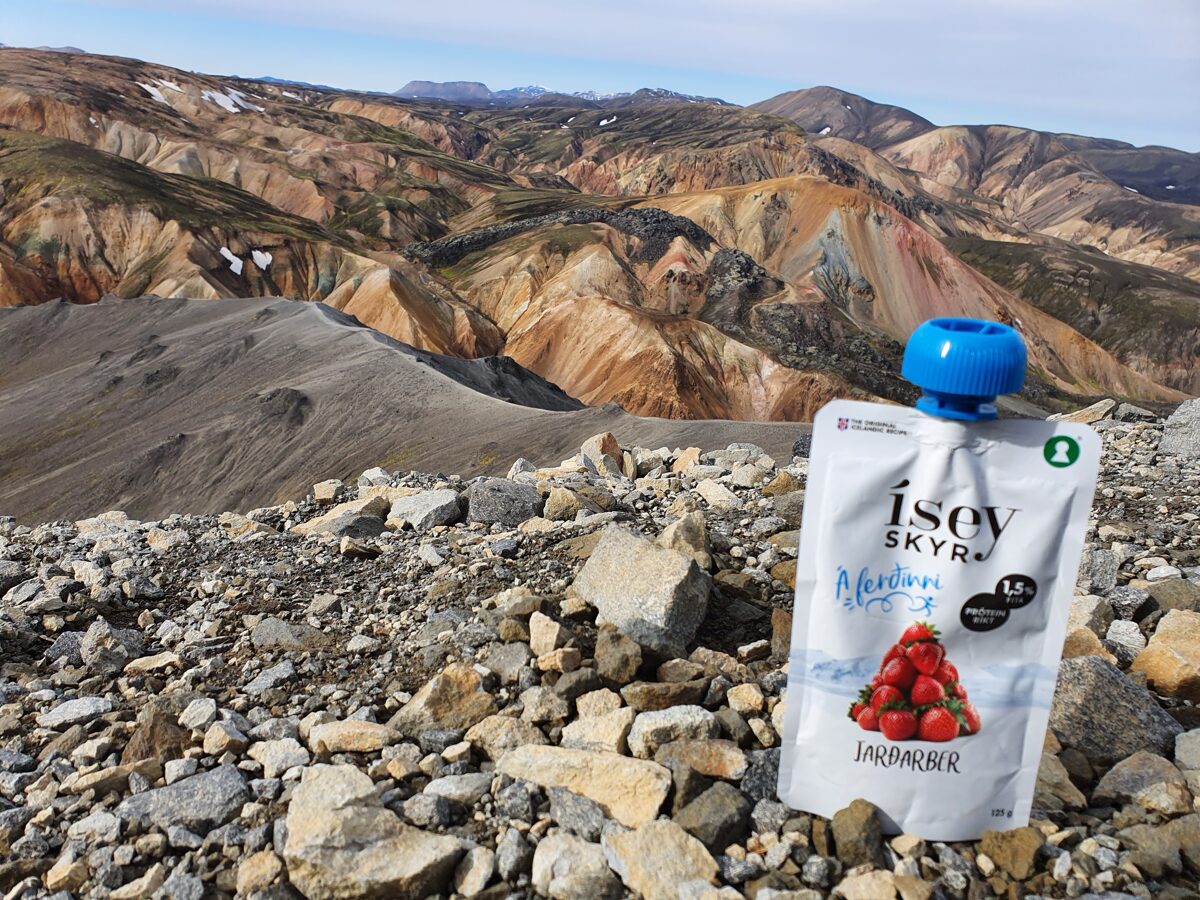 The walk down is as as impressive as the walk up. At some parts it was really steep and it was a good test for my Salomons to keep me upright.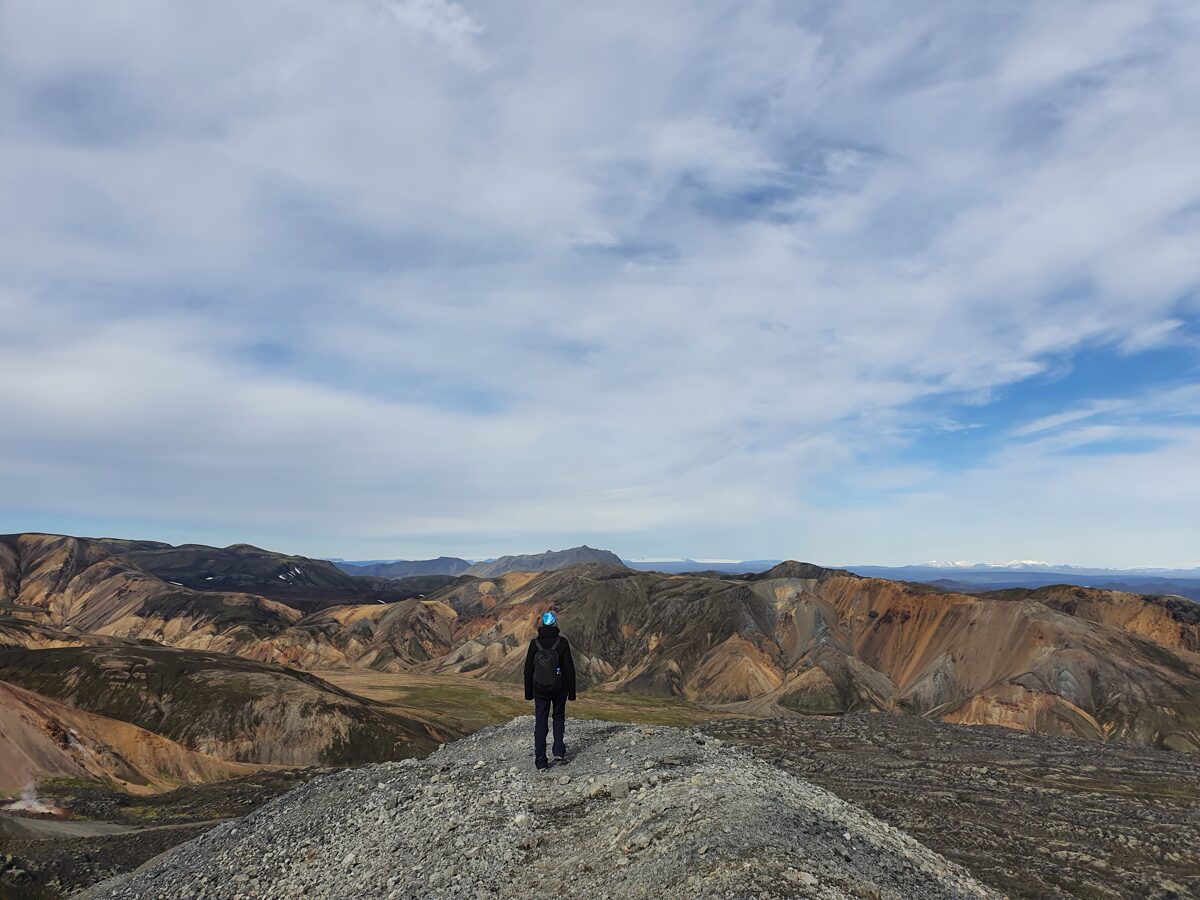 When you arrive at the lava field, you can decide to go up the red mountain but we did not. Already the lava field felt never ending and scary as you couldn't see anything but once the pass goes next to the river, it's much better as you can observe all the possible colours.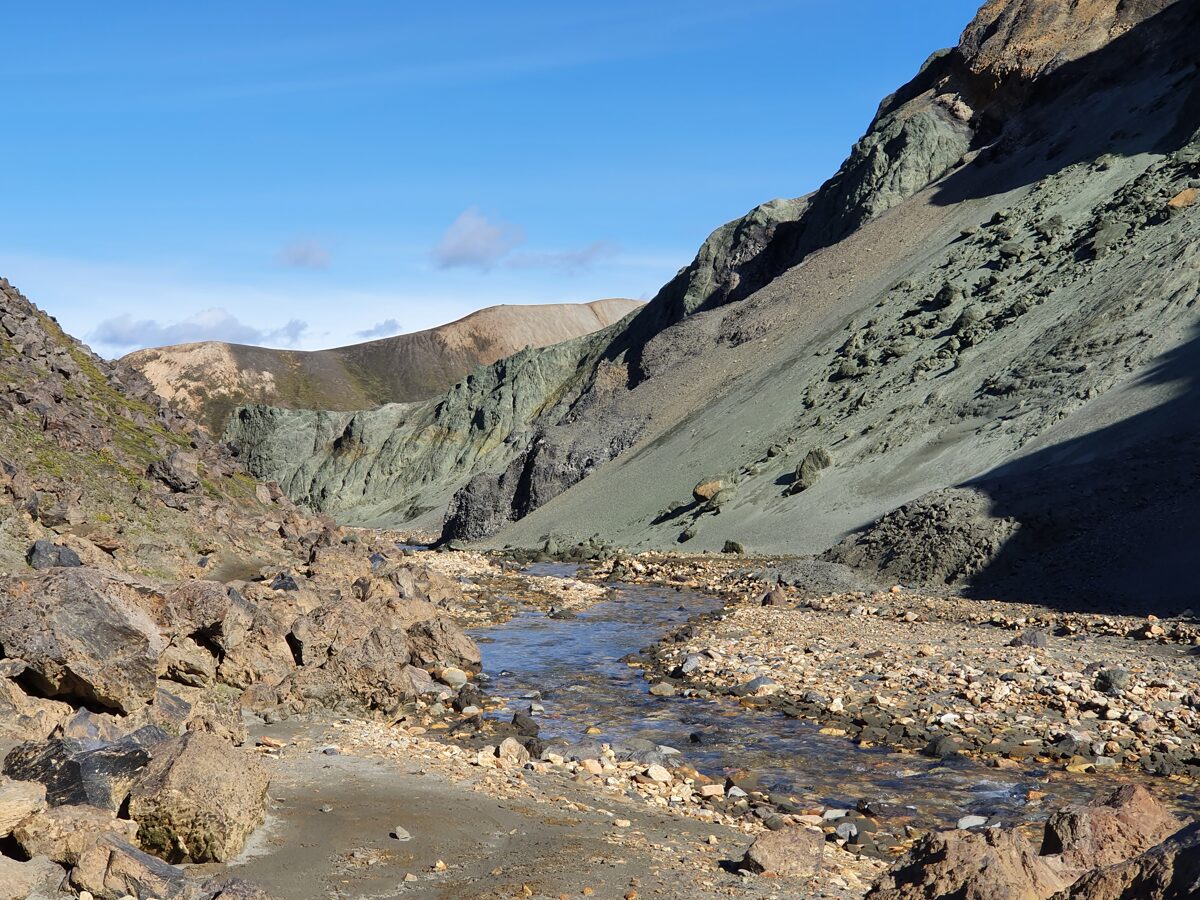 We did not use the hot river, it felt a bit too crowded for our taste.
On the way back we stopped at the Stutur crater. It has nice views too.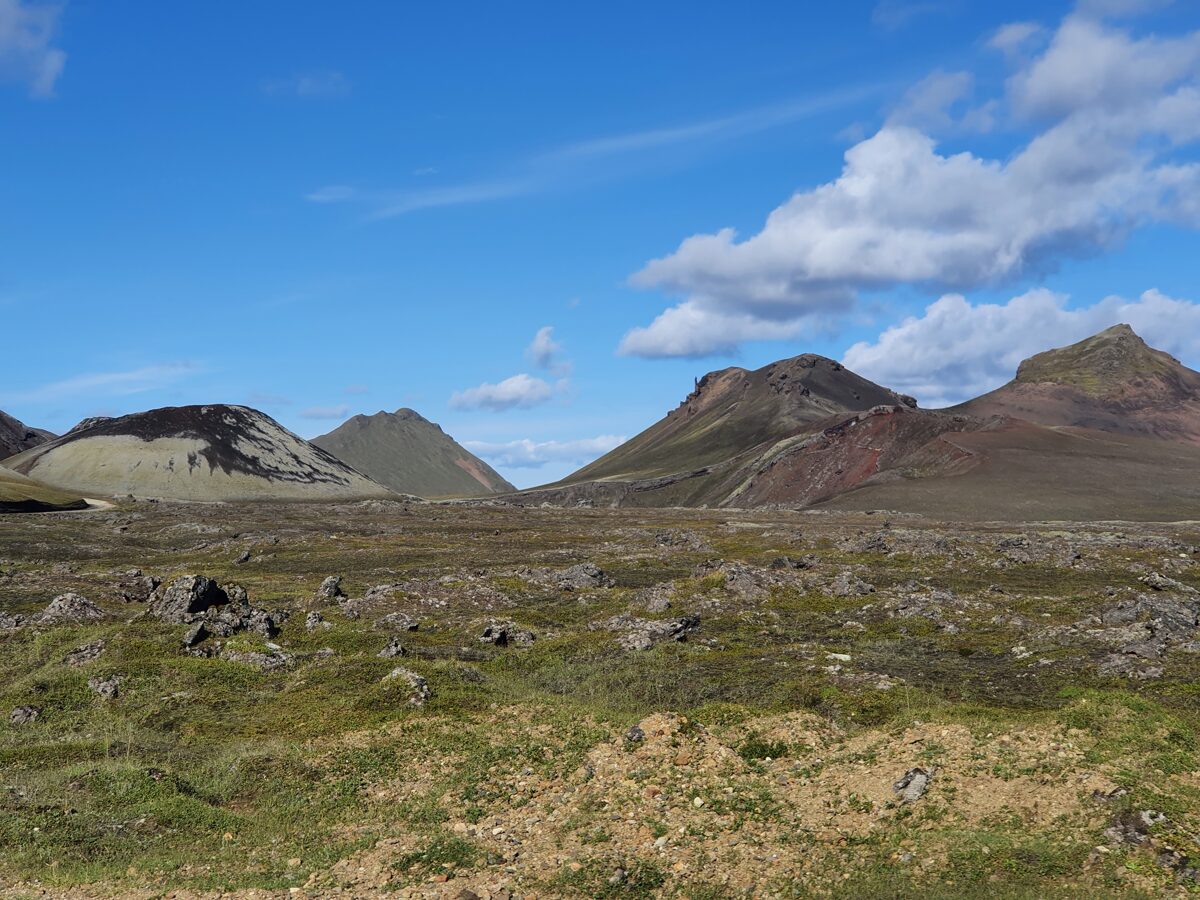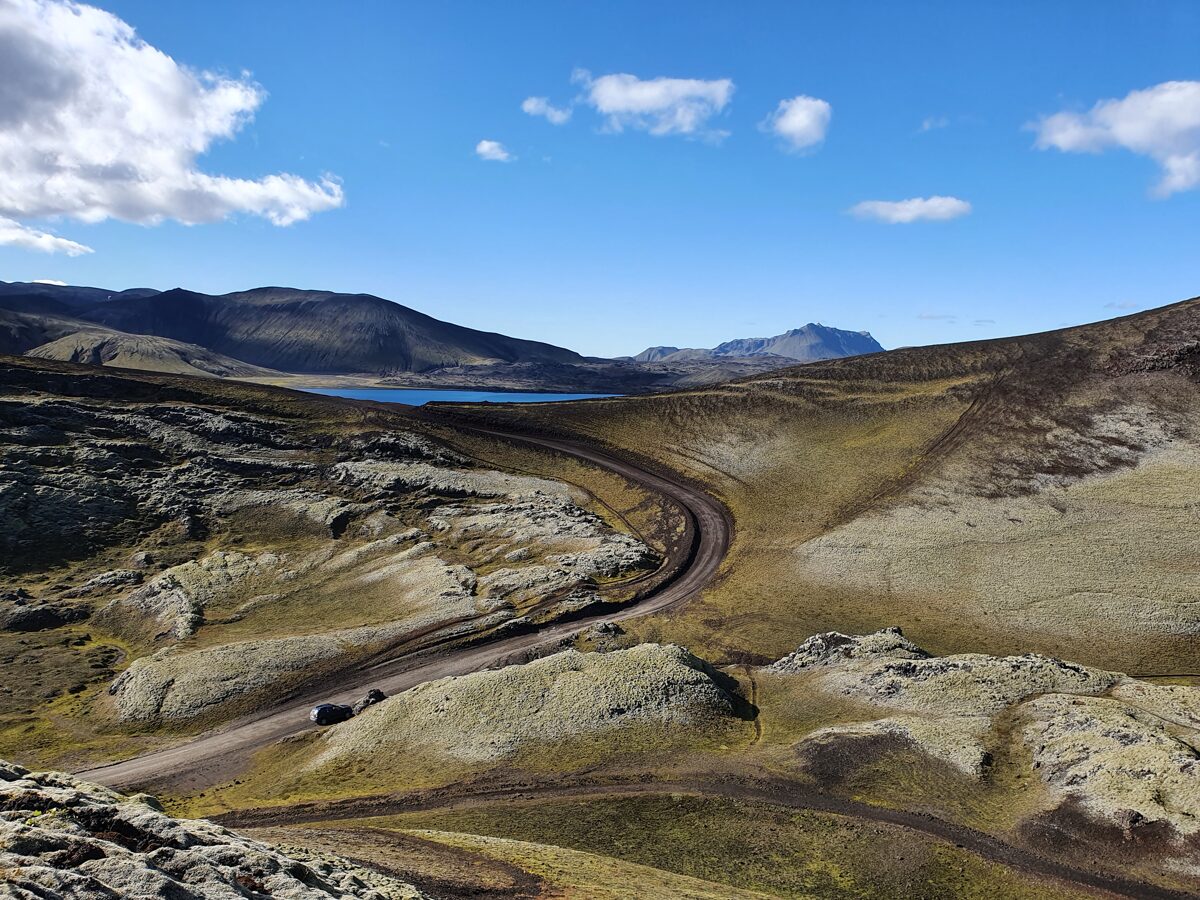 And so does Blahylur just next.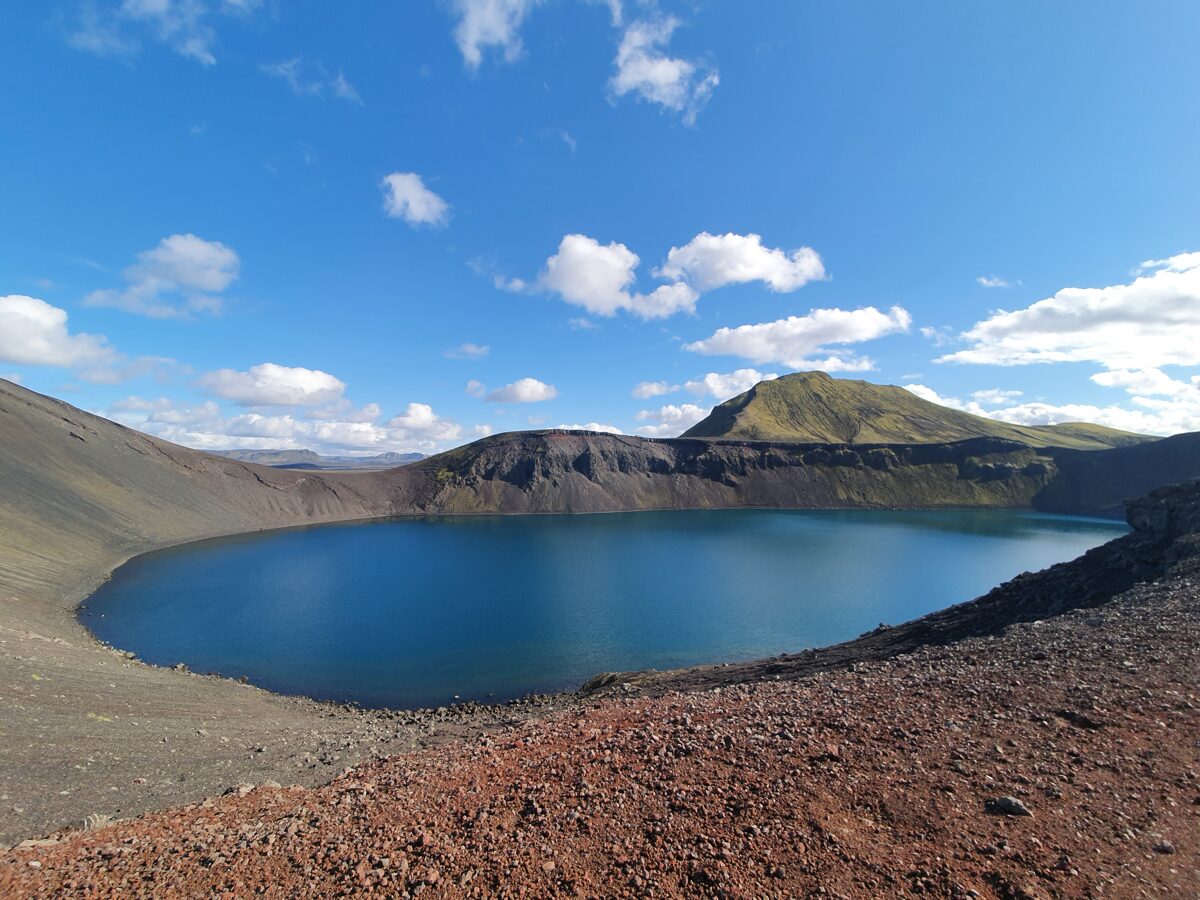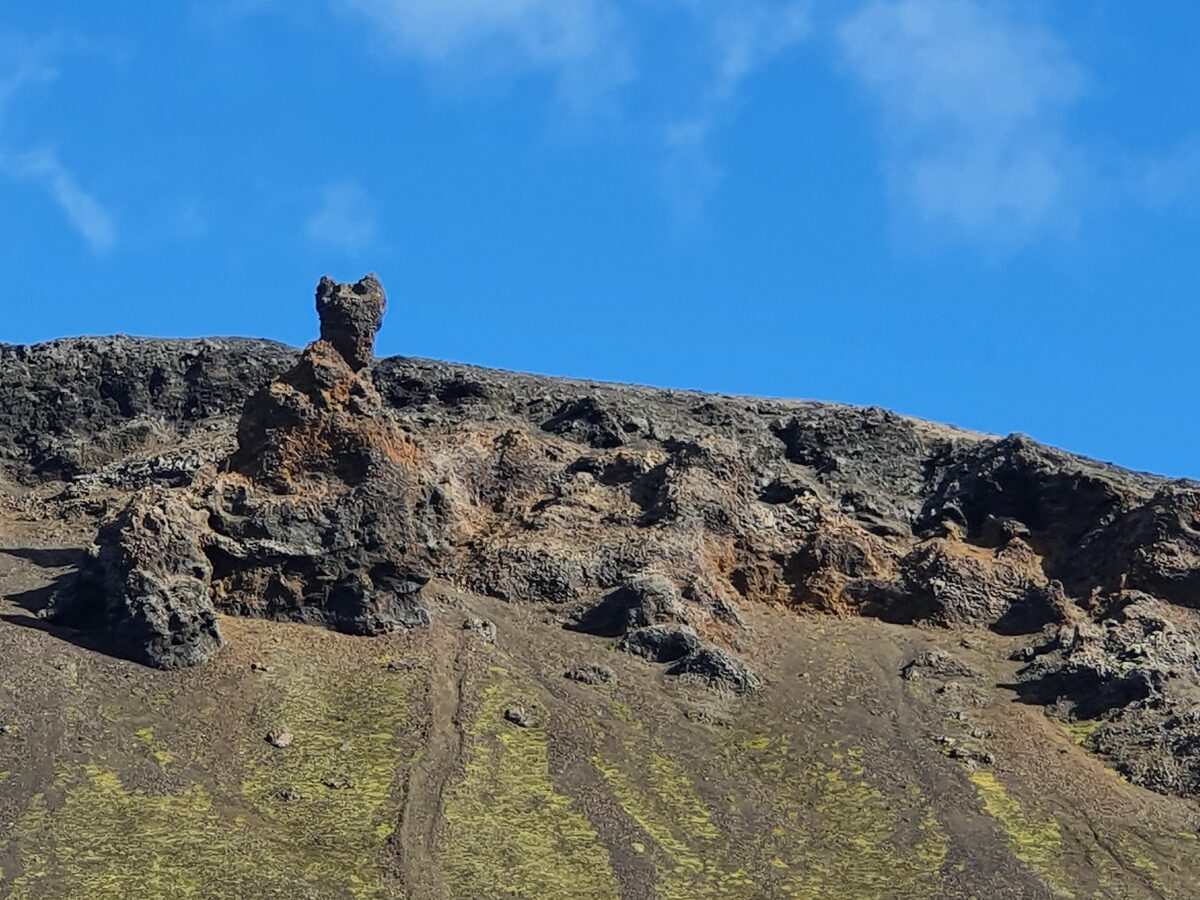 For the ones who cannot make it to the Landmannalaugar, we noticed similar mountain formations just after Hofn in the south. It's not the same, of course, but the colours felt a bit similar.
As our quarantine accommodation was next to Hekla, we could see it in all different moods - as usually with the cloud cap but we also saw it without! We took the road F225 till the border of the National park and it was the most amazing road with different views on Hekla.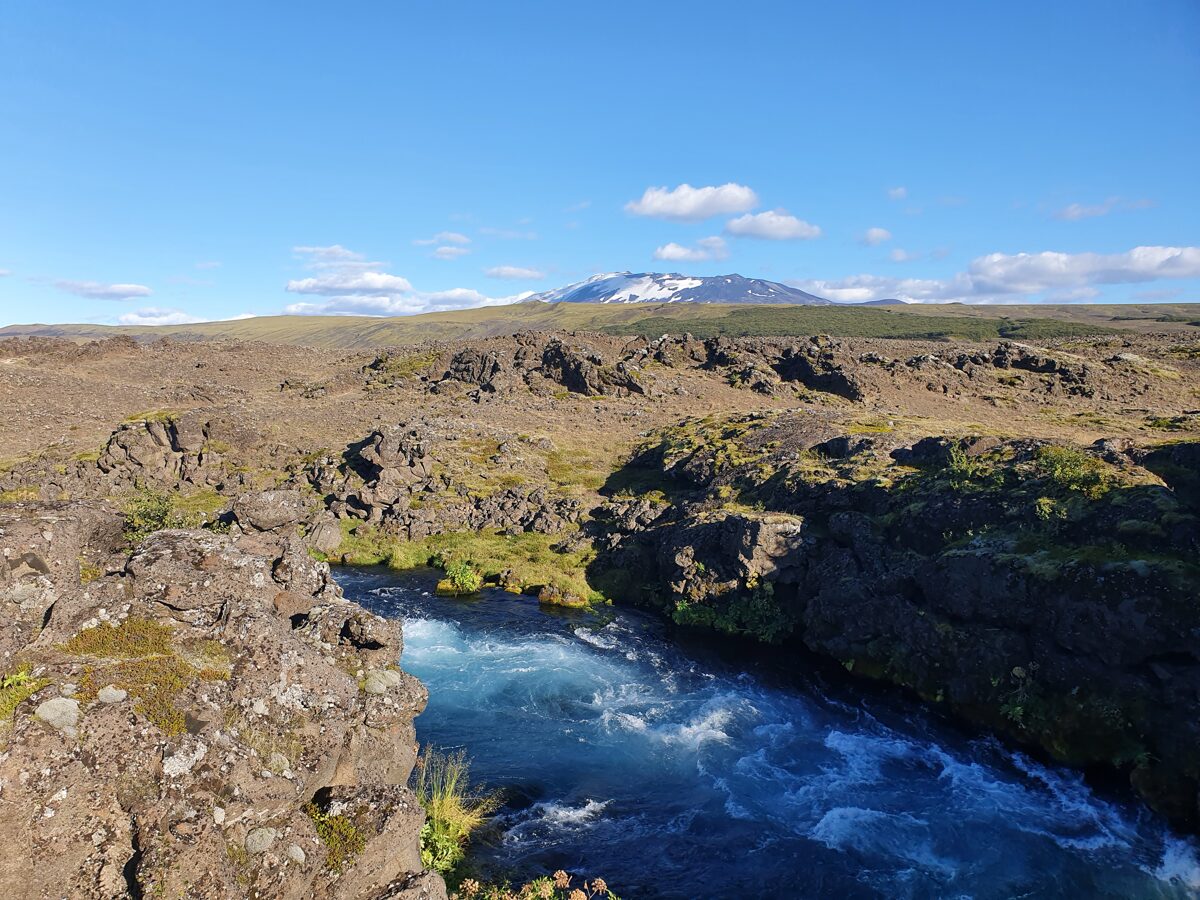 We had a walk to Saudafellsvatan lake in a very moody but beautiful weather. We passed an amazing lava formation and we had a feeling we were somewhere else than the world.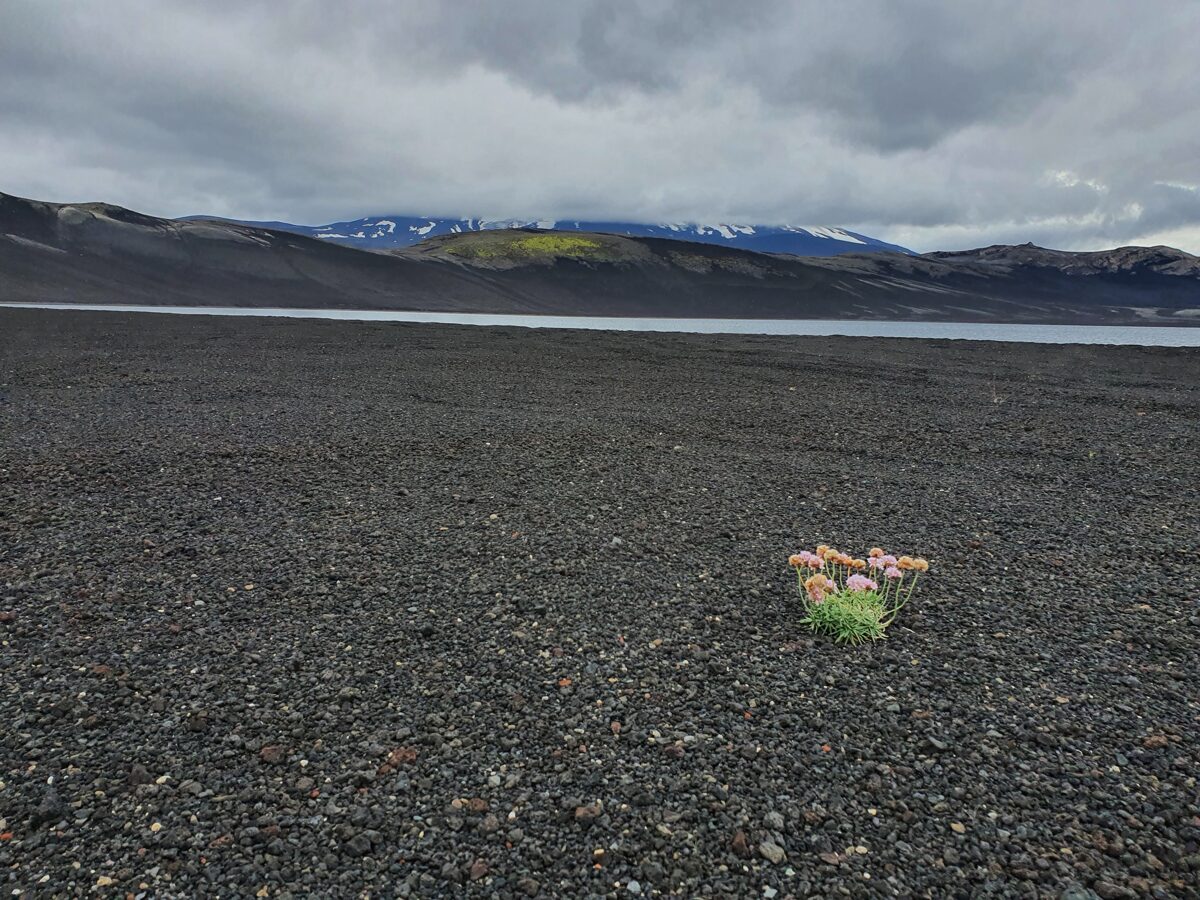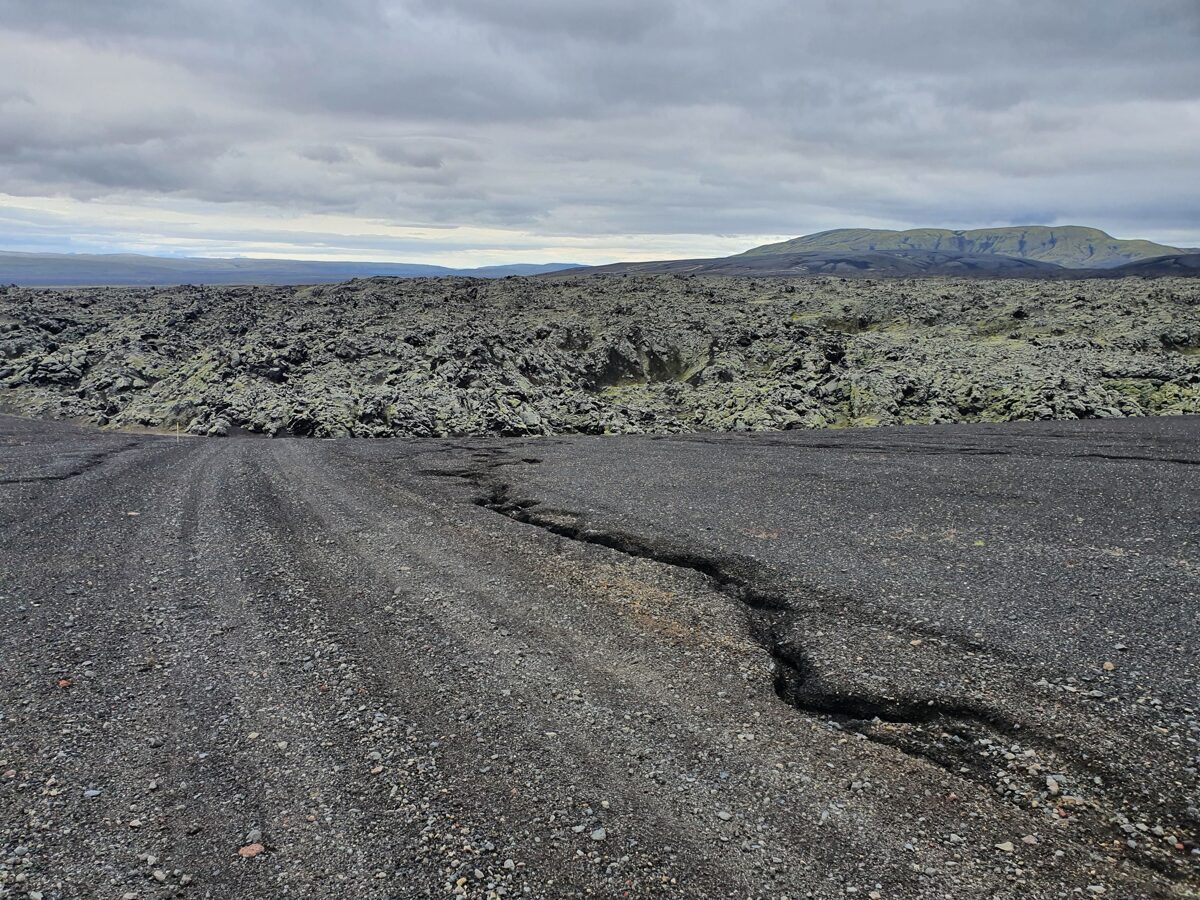 Just the moody Hekla reminded that she was overdue for 20 years and could blow up any time... They say that you would have 10 - 30 min warning that it's errupting... not a very settling idea...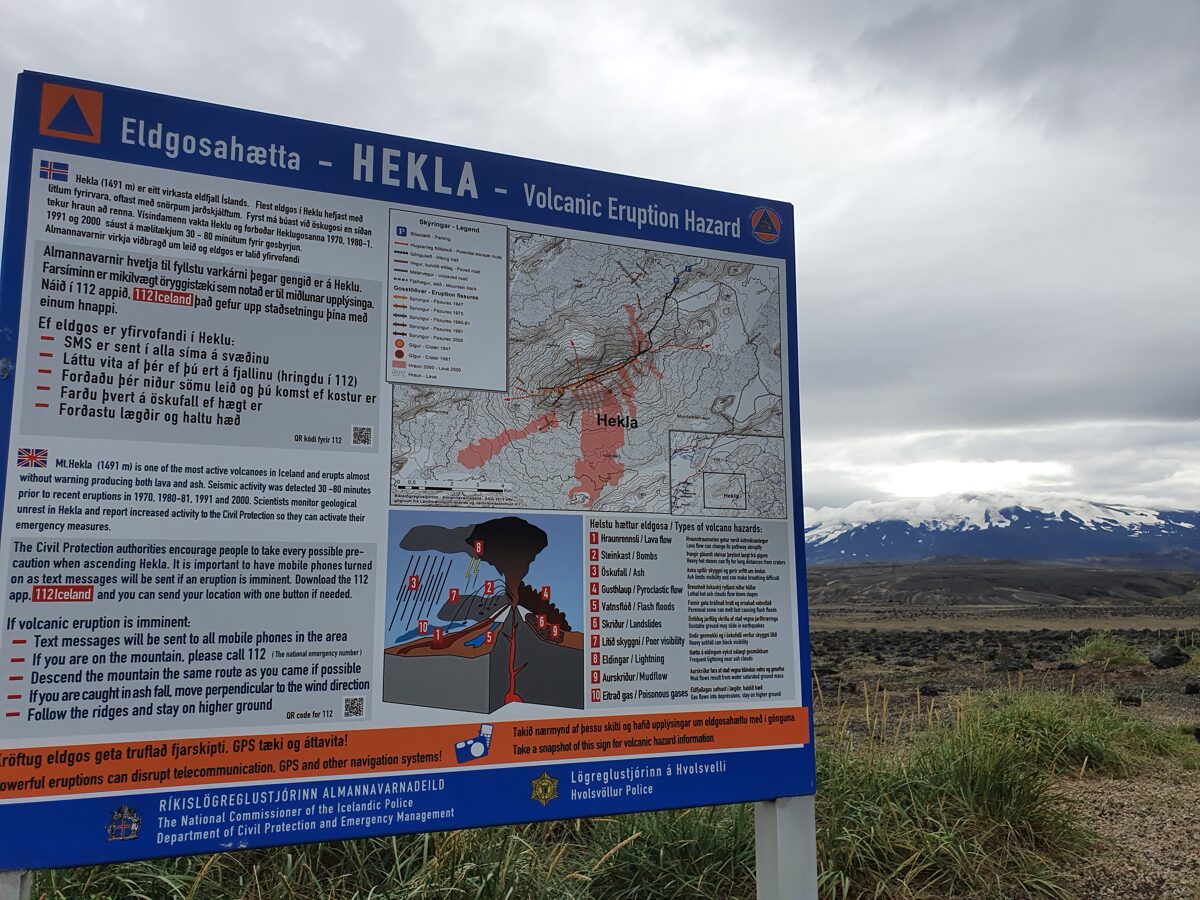 In the north Krafla and Leirhnjukur were also super impressive. The Krafla Power Plant is woooow.
The Viti crater is such a beautiful place! And we saw snow in September! And The noise! Ouffff... that was a suprise... you will see when you go :)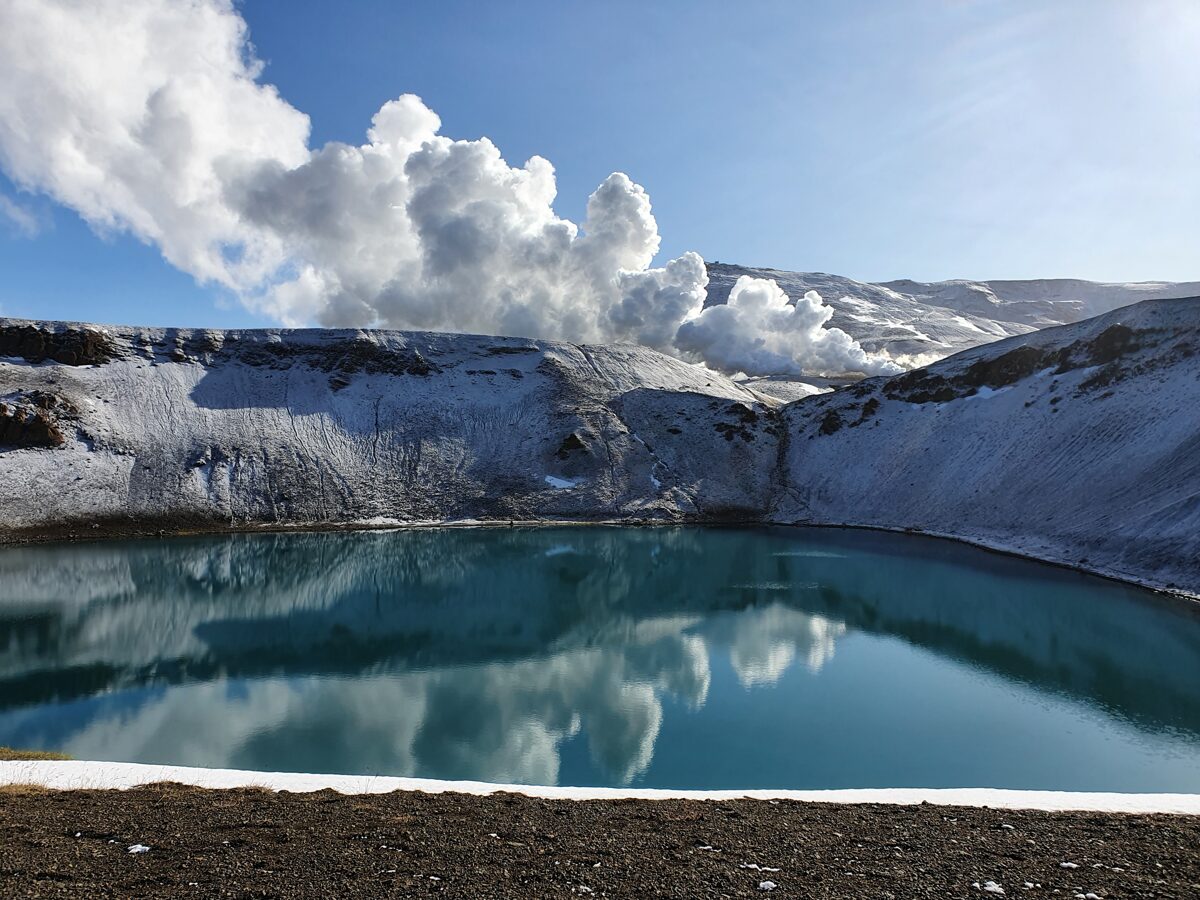 We were a bit hesitant if we wanted to go and see the Leirhnjukur geotermal area but we were so happy we did! The lava field was impressive, more black than anywhere else as it's pretty recent from 1980s where the Krafla fires took place.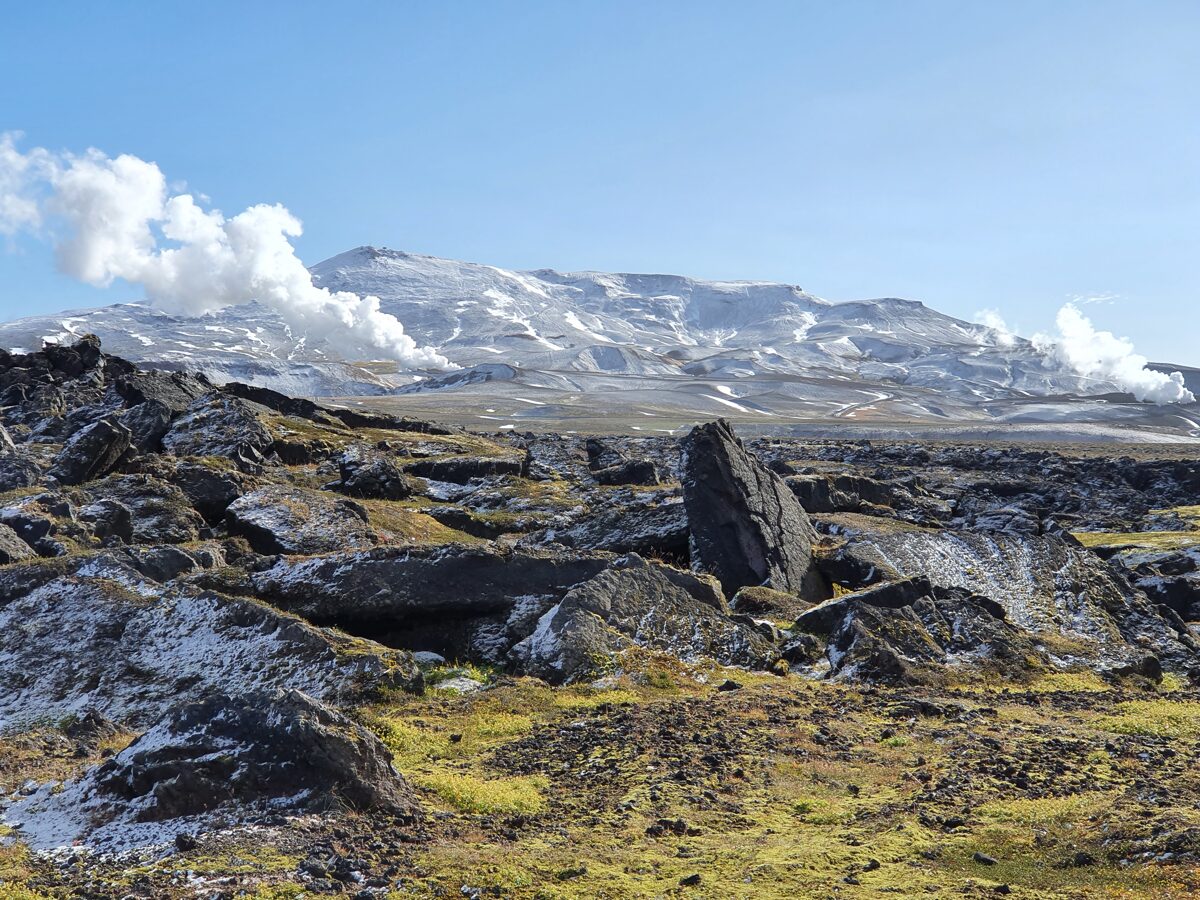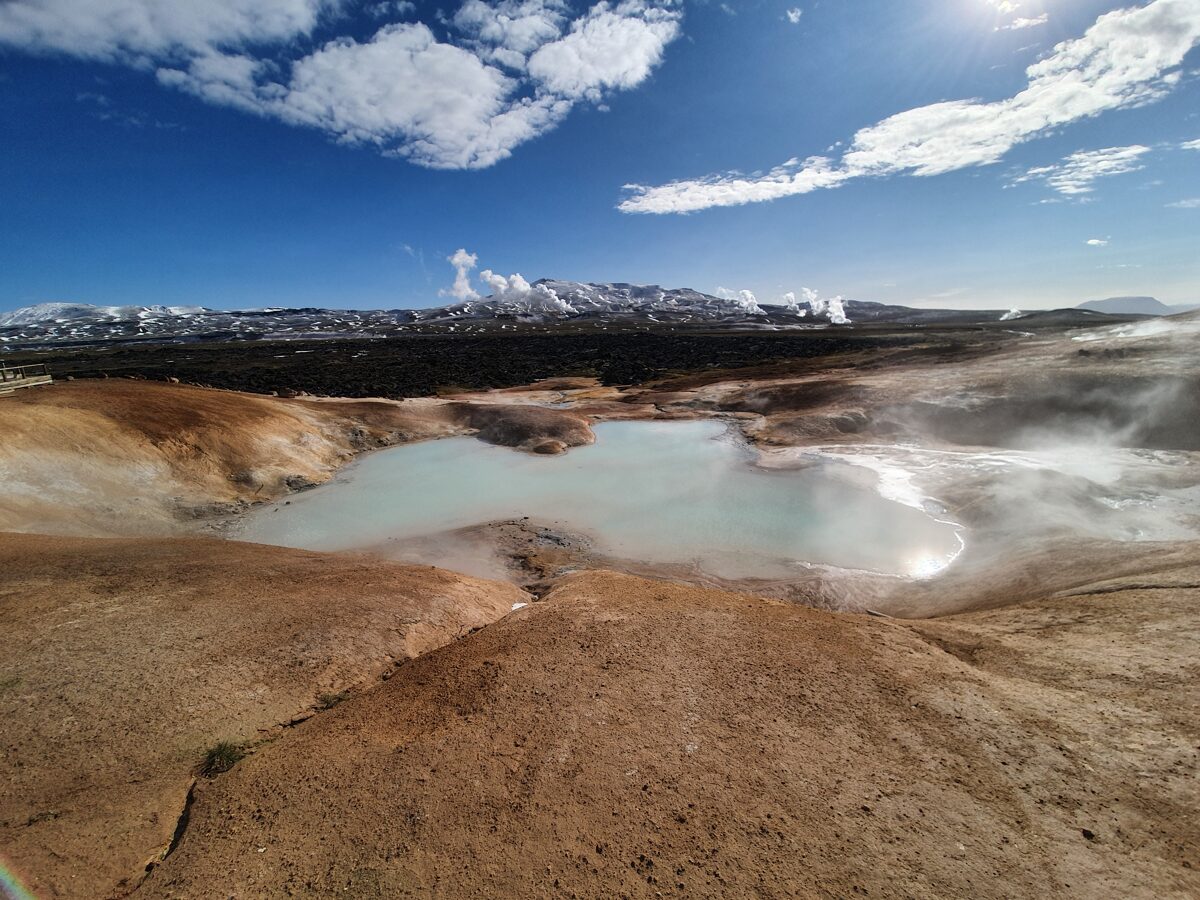 Look, it's Latvia in Iceland! Love it!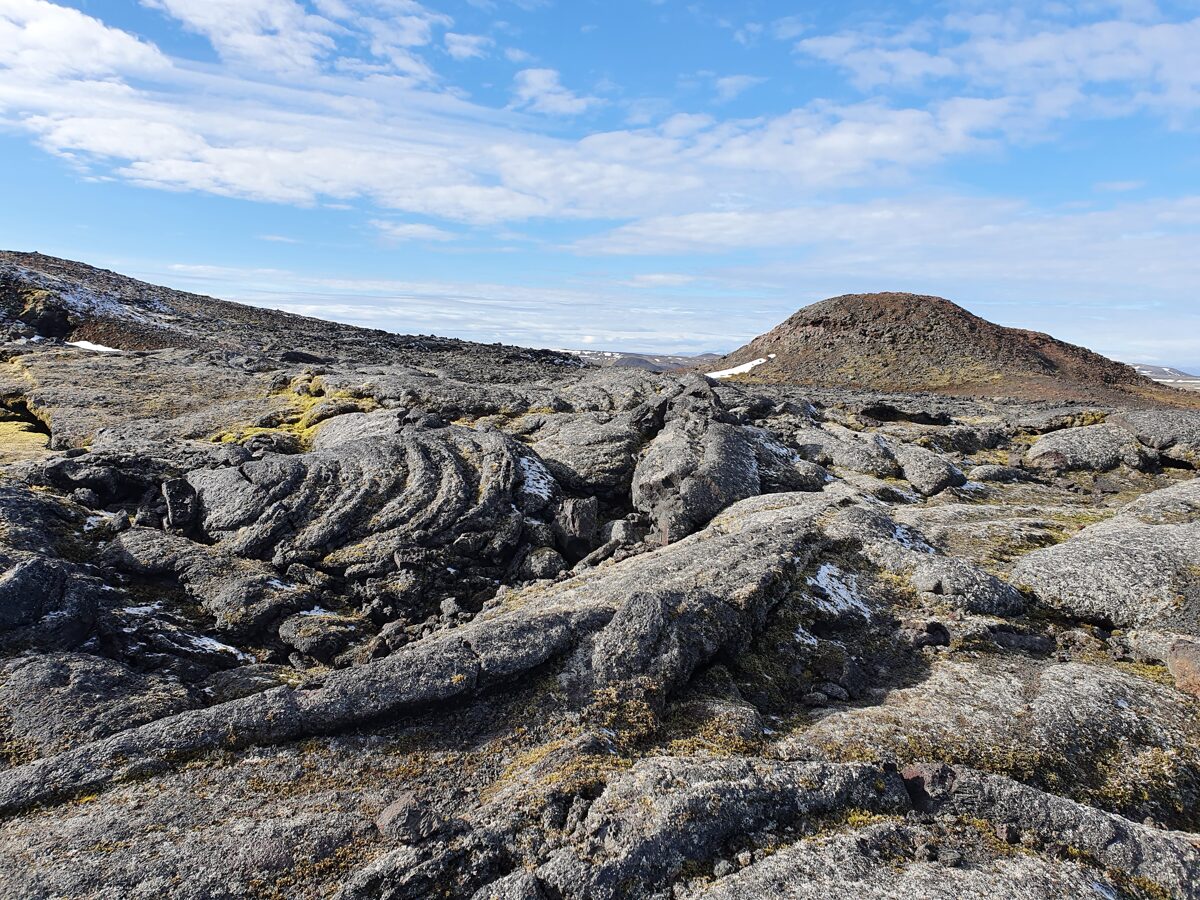 We also had a quick stop at the Vestarhorn in the south as well. It was windy, so no amazing pictures of the reflections but still it was very beautiful.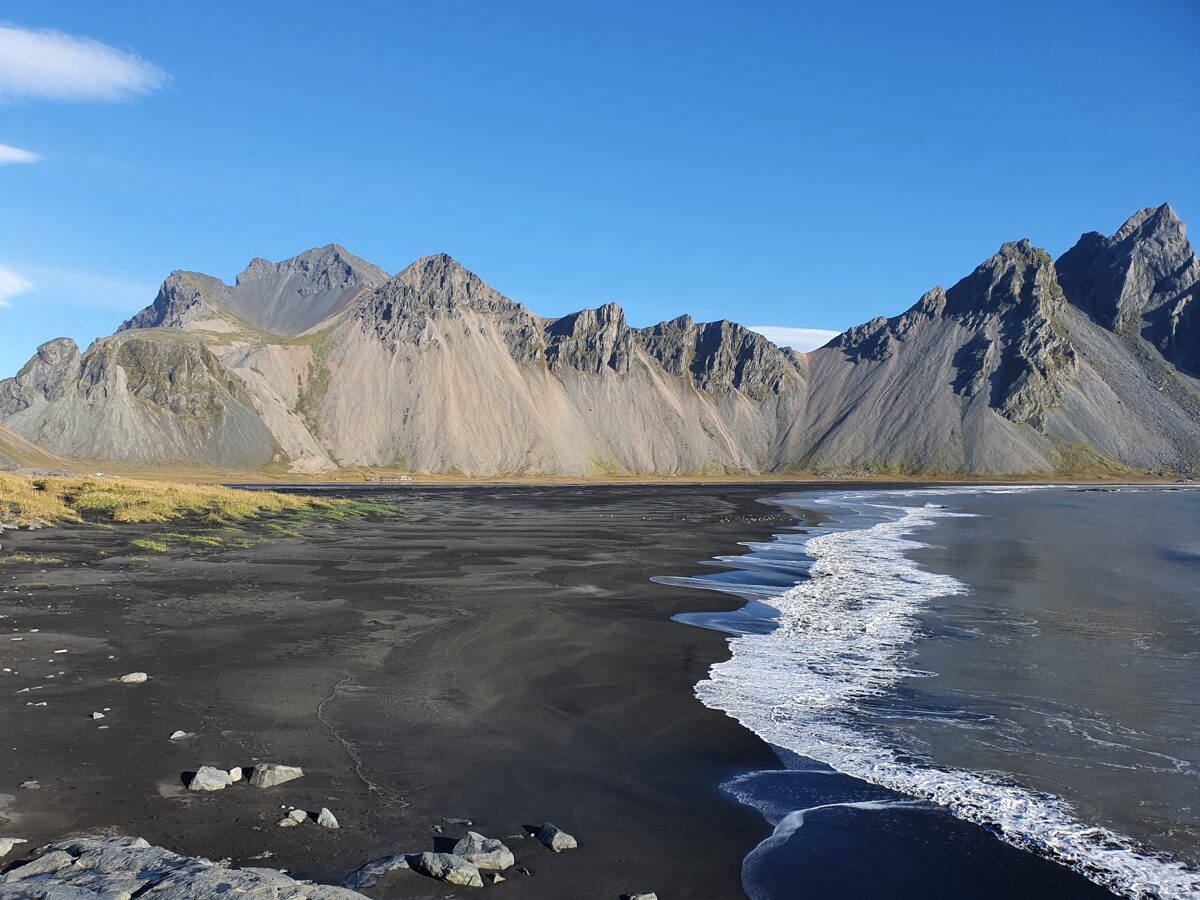 Hverfjall crater was definitely my favourite spot in February, it looked big and impressive with the snow as it took some effort to reach it. Funny enough in summer it did not look impressive at all - big yes but by far less interesting.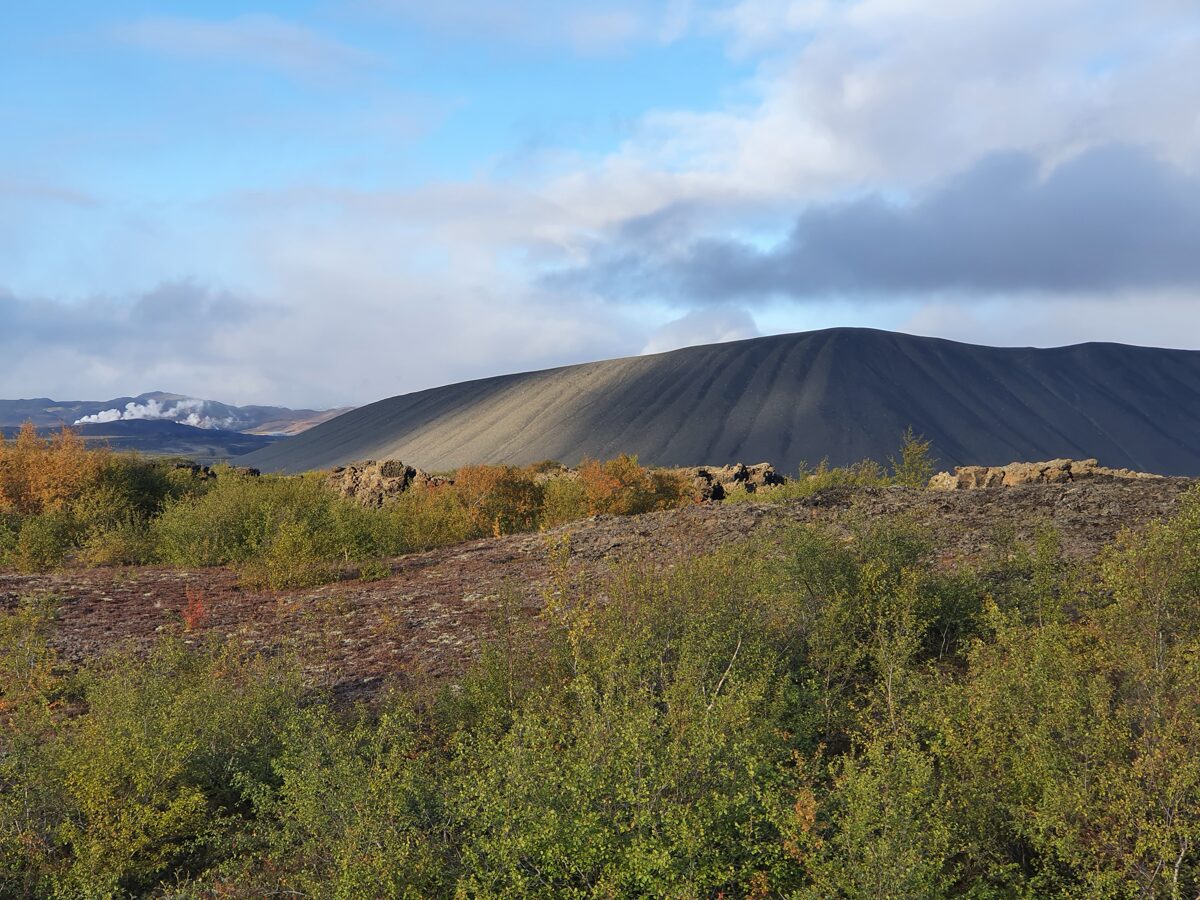 It was funny to see the Myvatn lake with water and not ice actually, it also felt as it was a totally different place. And so was Dimmuborgir! Looked far less fairy tale like - but still lovely, don't get me wrong!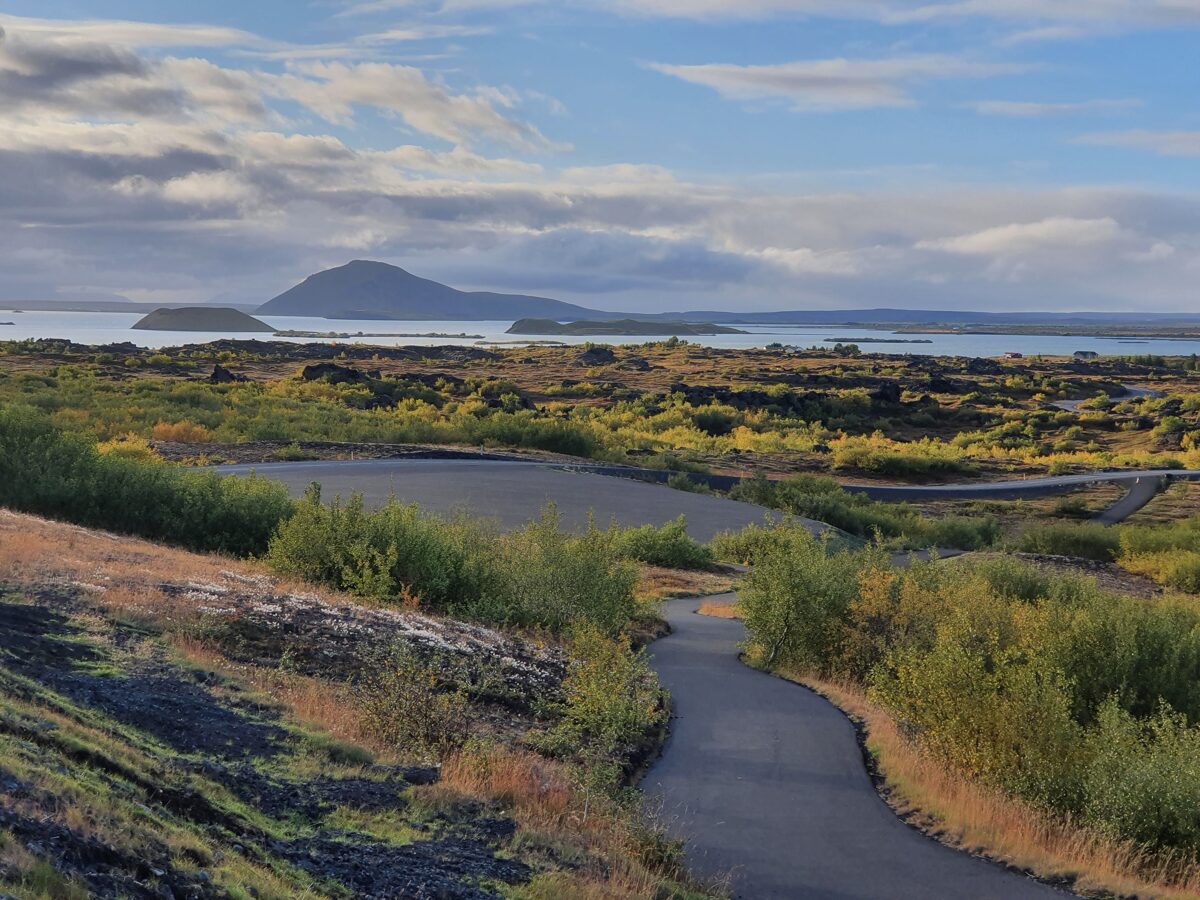 Hot springs, pools and hot tubs
Geothermal energy is definitely one of the wonders of Iceland. I can never get enough of hot swimming pools and hot tubs. However, I never understood why Icelandic people don't use bath tubs... or why there are no bath tubs in hotels.
My favourite pool in the world is the one in Hofsos in the north. There is simply something magic about the place, maybe because often you have the place for yourself or when you don't it's only locals who sit next to u in the hot tub. +32 C for an outside pool is not bad at all.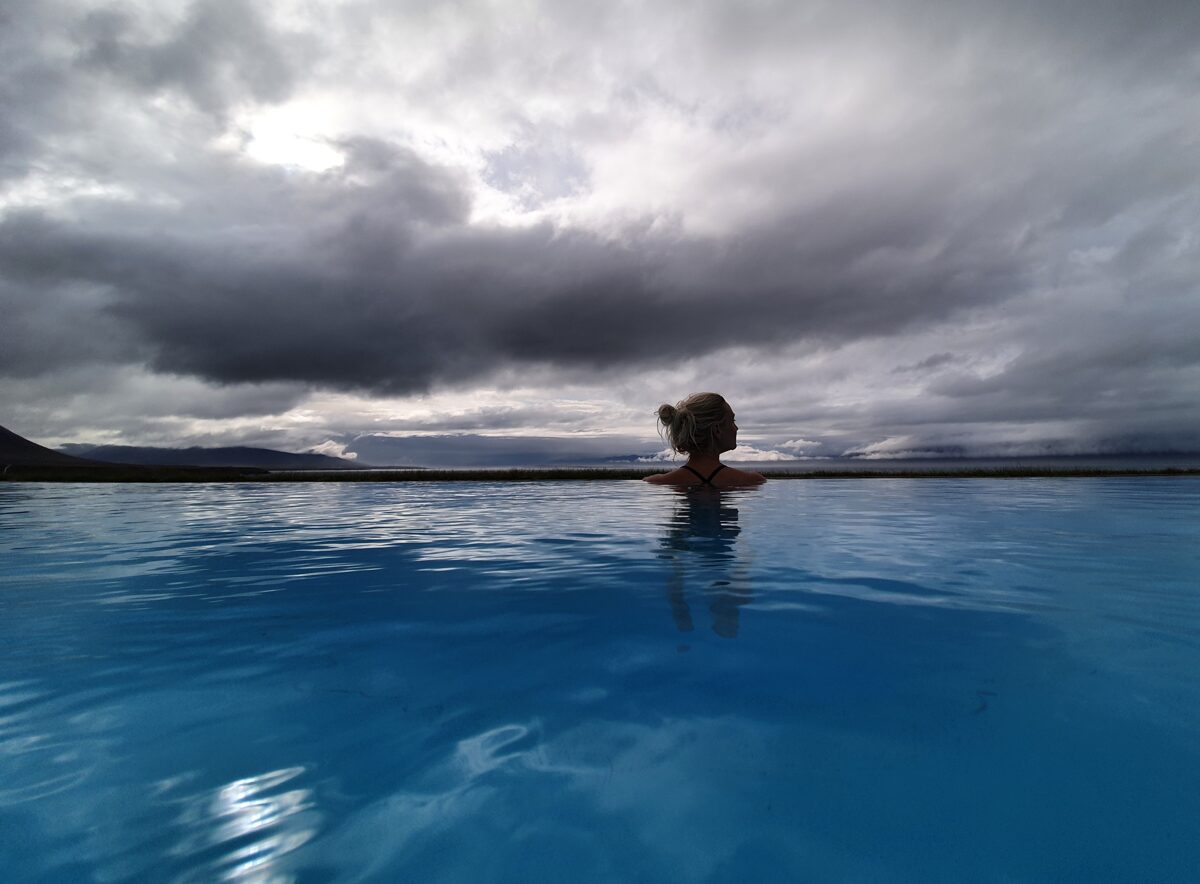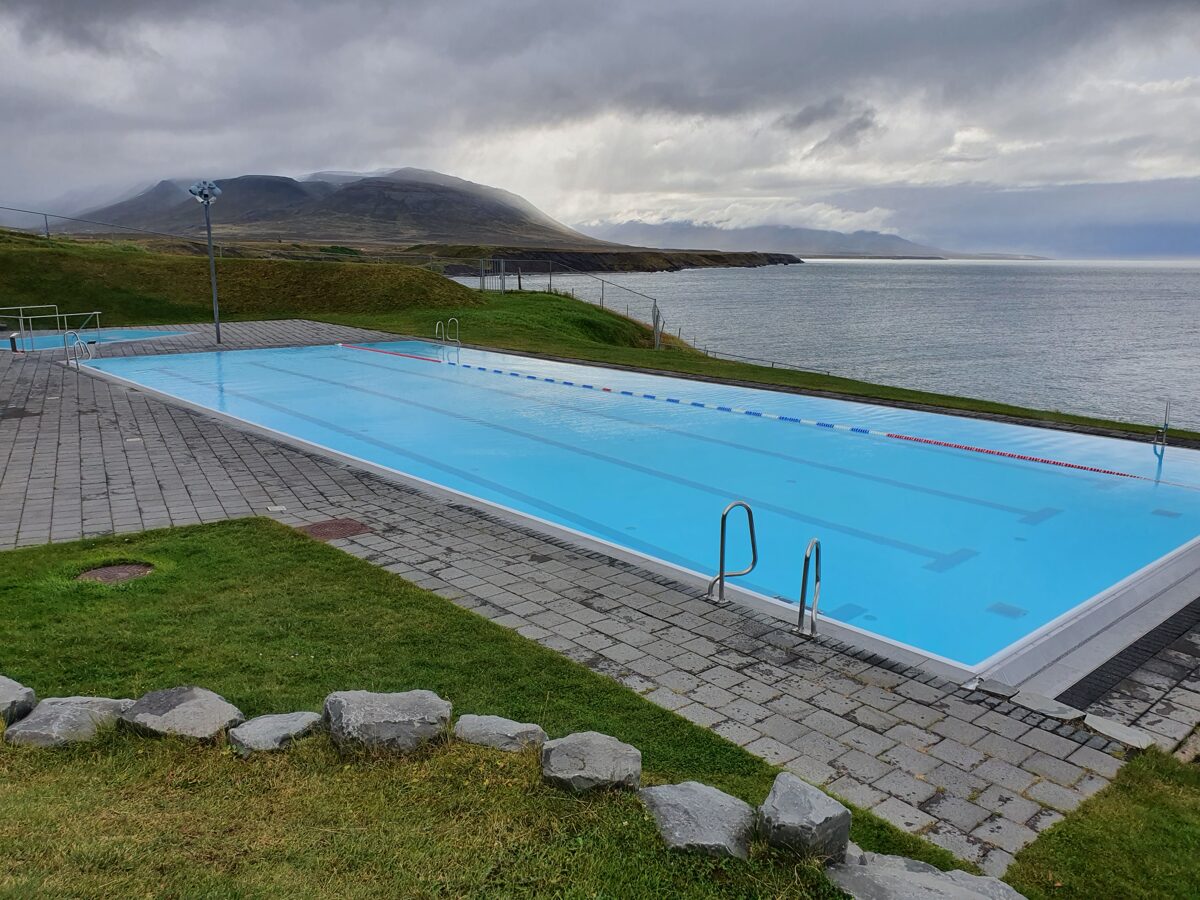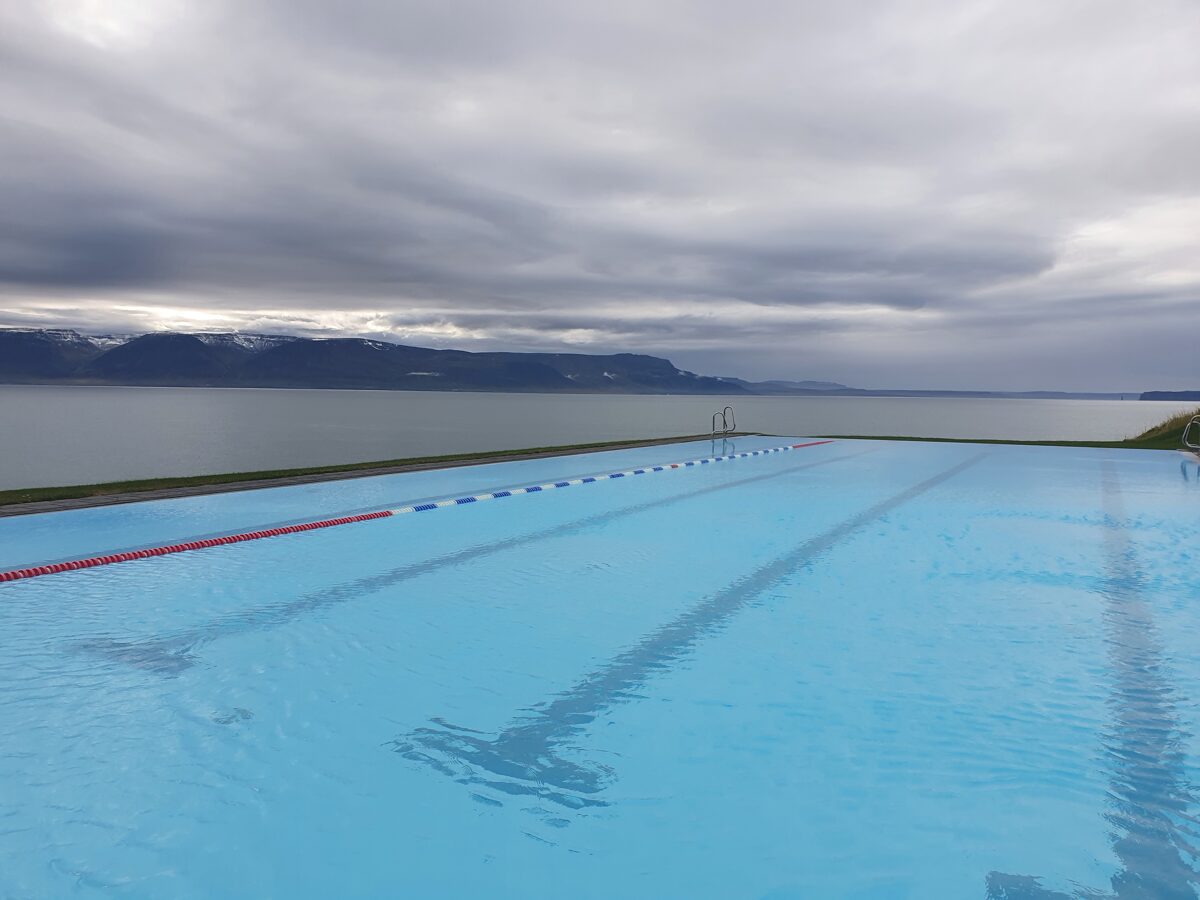 This time we also tried the secret lagoon in the south in Fludir. From the pictures it never felt too inviting but we decided to try it and what an amazing experience we had. Well, we were the only guests for 40 min or so... The first ever public Icelandic swimming pool with an active geyser just next was all for us alone!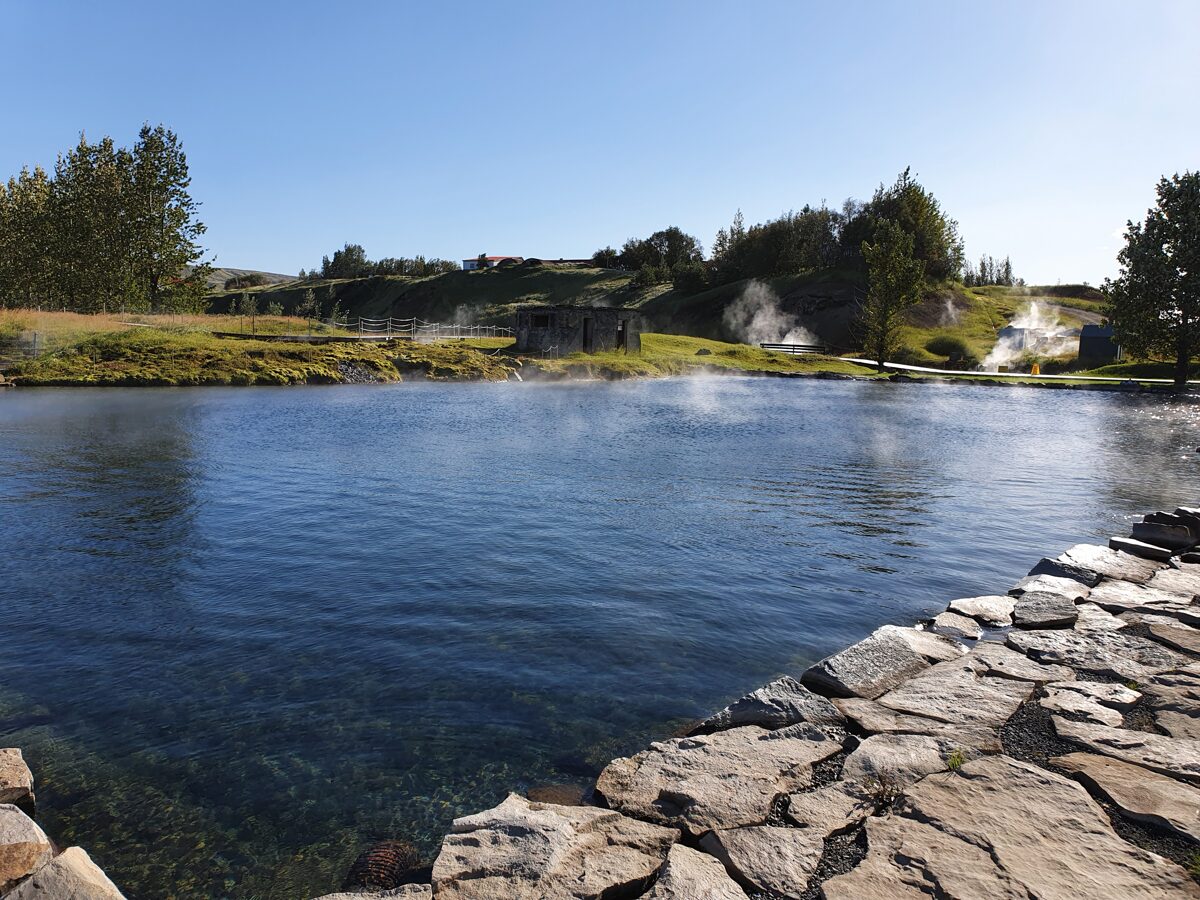 We also had a quick dip in Hrauna hot springs, it was very windy on that day, so was not too hot but definitely a beautiful hidden place.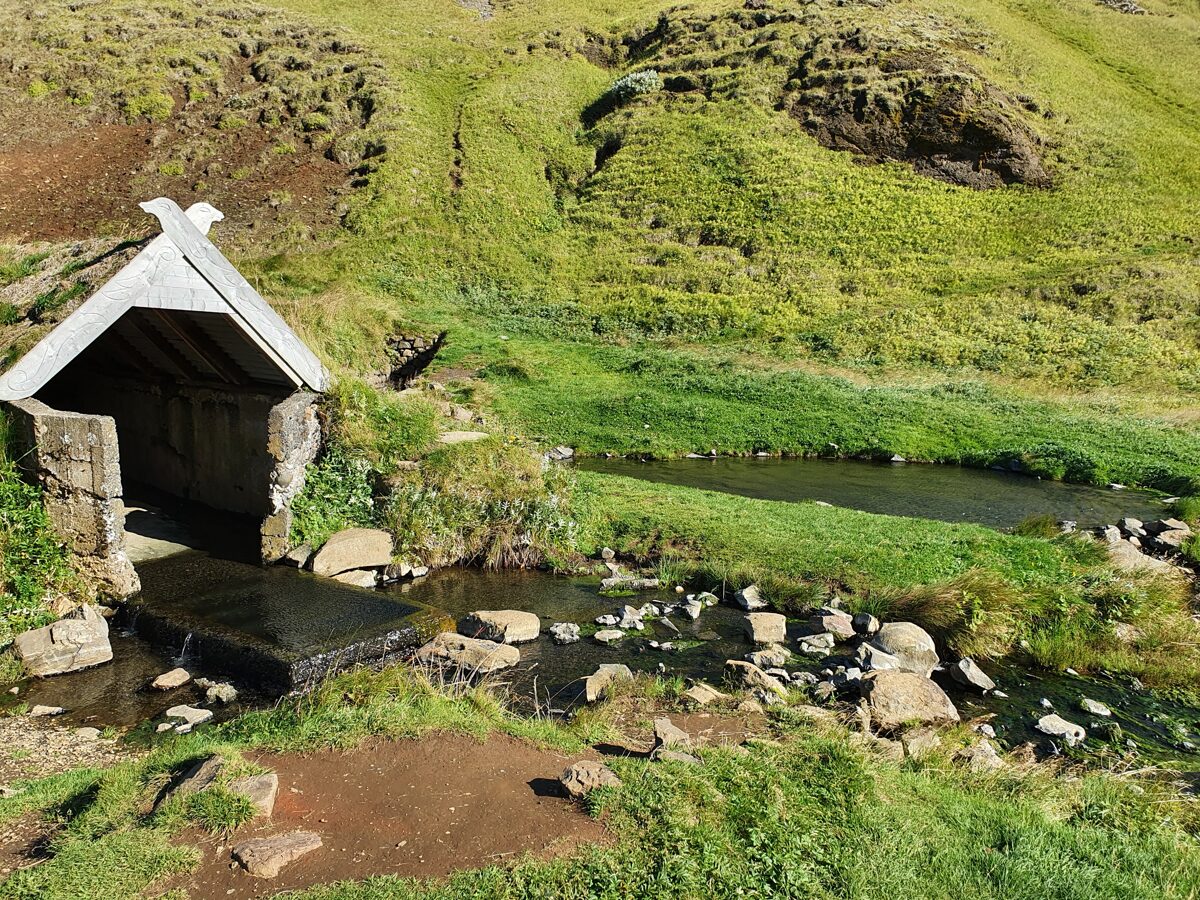 We also made the walk till the hot river Reykjadalur but as it was windy, we did not dare to jump in. From the last October it looked like there was a land slide, so there was a brand new path and also there were more places to get into the river. It is a must experience. If you don't jump in, the walk itself is very beautiful too.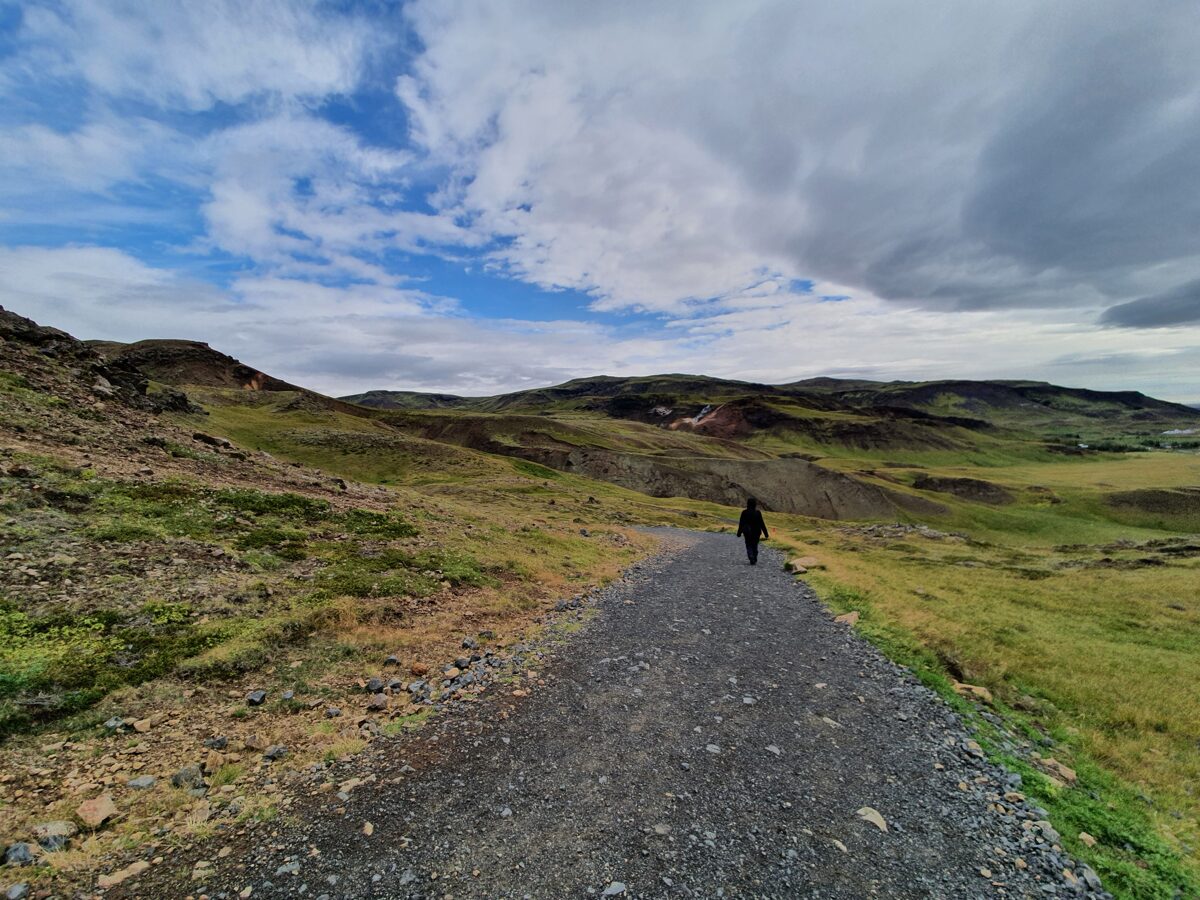 We even managed to squeeze in the blue lagoon! I had been already before, so it did not impress me much. Actually the other way round. It felt so full! No, there were no crazy Asians taking selfies all the time but the locals were drinking and drinking and nobody was respecting any distance, so we tried to find more calmer corners to enjoy it. The best part of the visit - the price had dropped from 89 euros last October to 37 this September!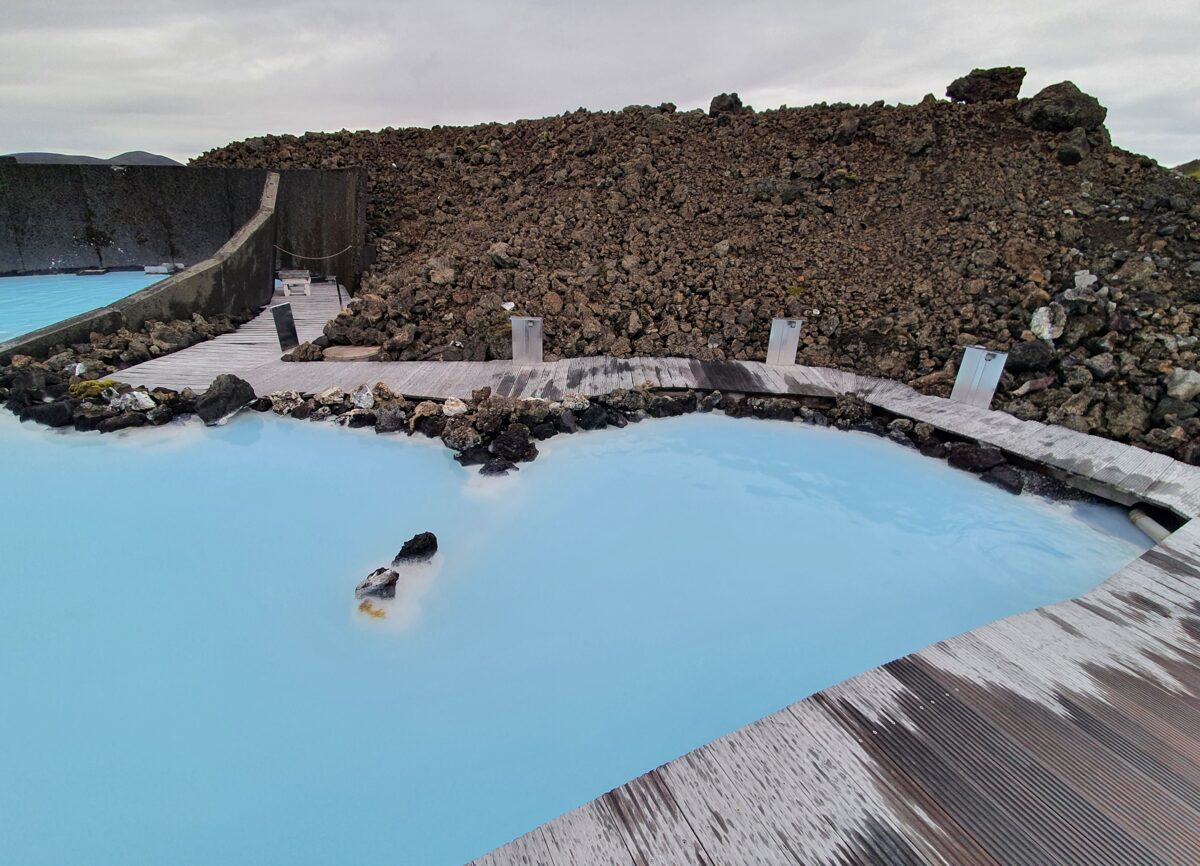 Iceland is blessed to have hot tubs everywhere. What about breakfast in a hot tub with freshly picked blueberries? I'm in!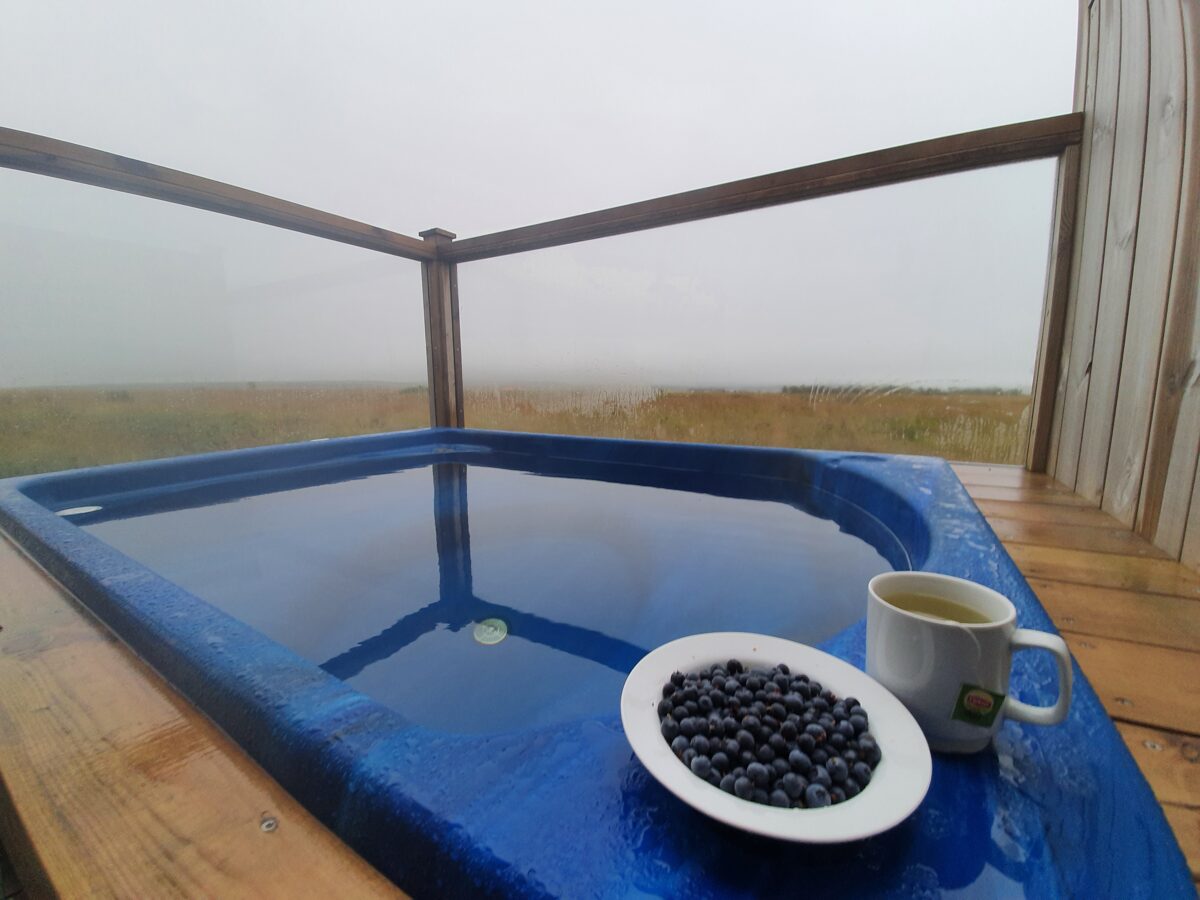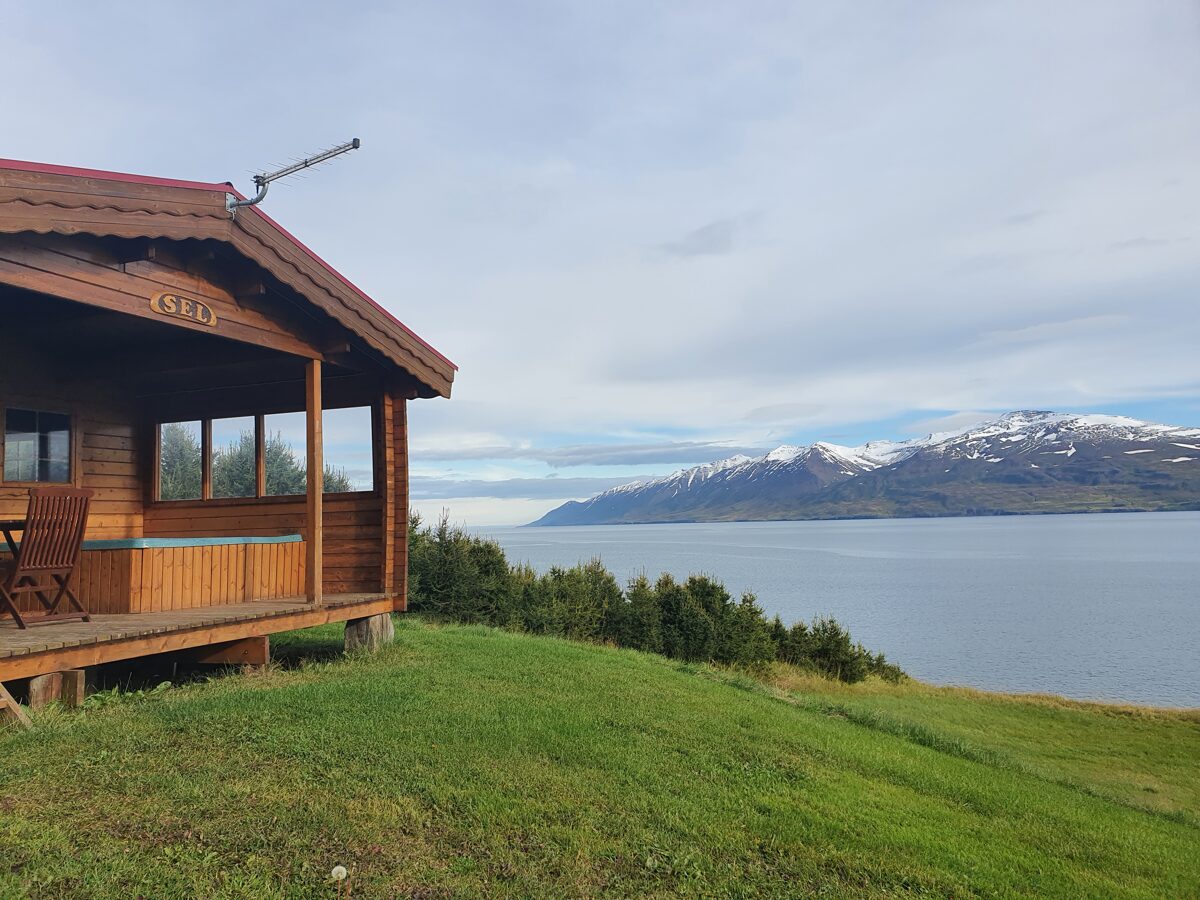 Beaches and puffins
Reynisfara was one of my favourite places when I visited Iceland in October, it just felt to be out of this world. As the day was rainy, we decided to check it out thinking that rain and wind would just add drama to the looks. Once we arrived in Vik, it was sunny! And we were the only people on the beach! Imagine? REYNISFARA beach without any tour bus at 12:00... a dream come true!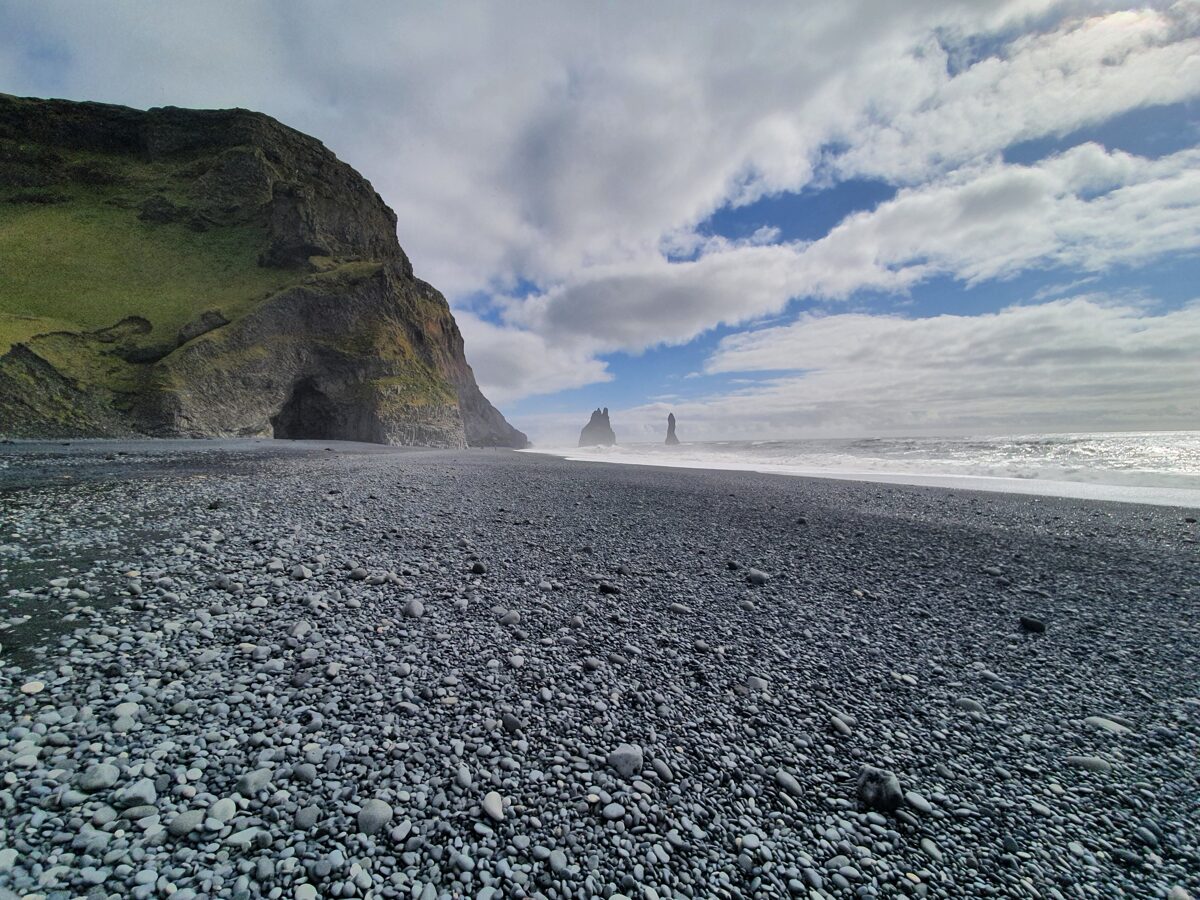 The waves were still huge and impressive.
AND we saw puffins!!! I thought they had already left by the beginning of September but they were still there! They fly really fast and all you can see are their orange weird little feet. To catch a good picture, you really need to have a decent camera with a very good focus.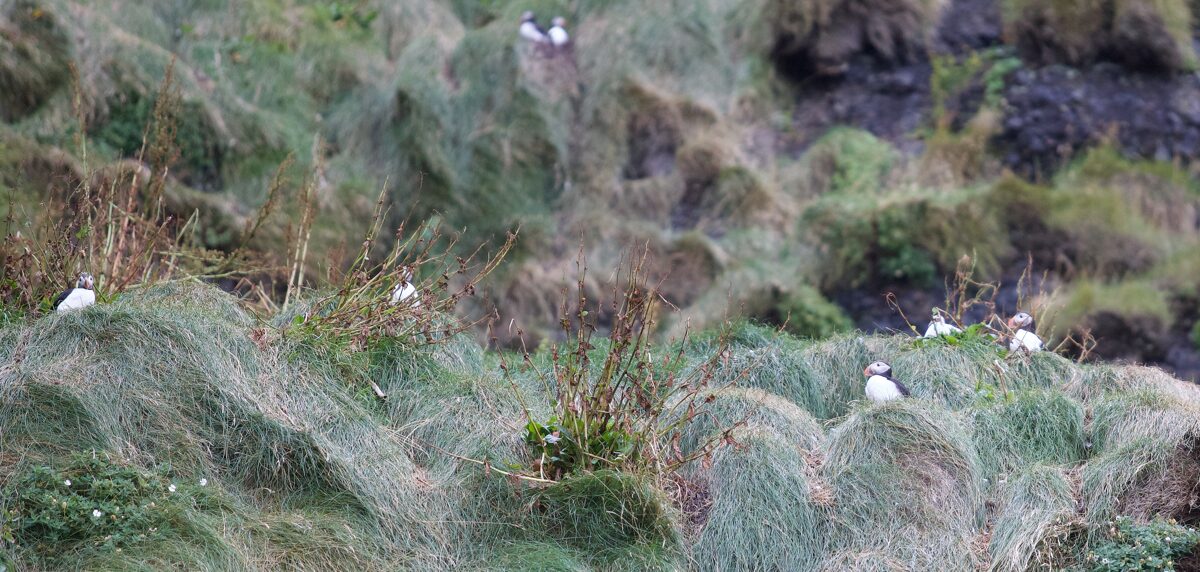 On the beach we walked all the way till the cliffs of Dyrholaey, it's quite a long walk but worth it as the waves are mesmerizing.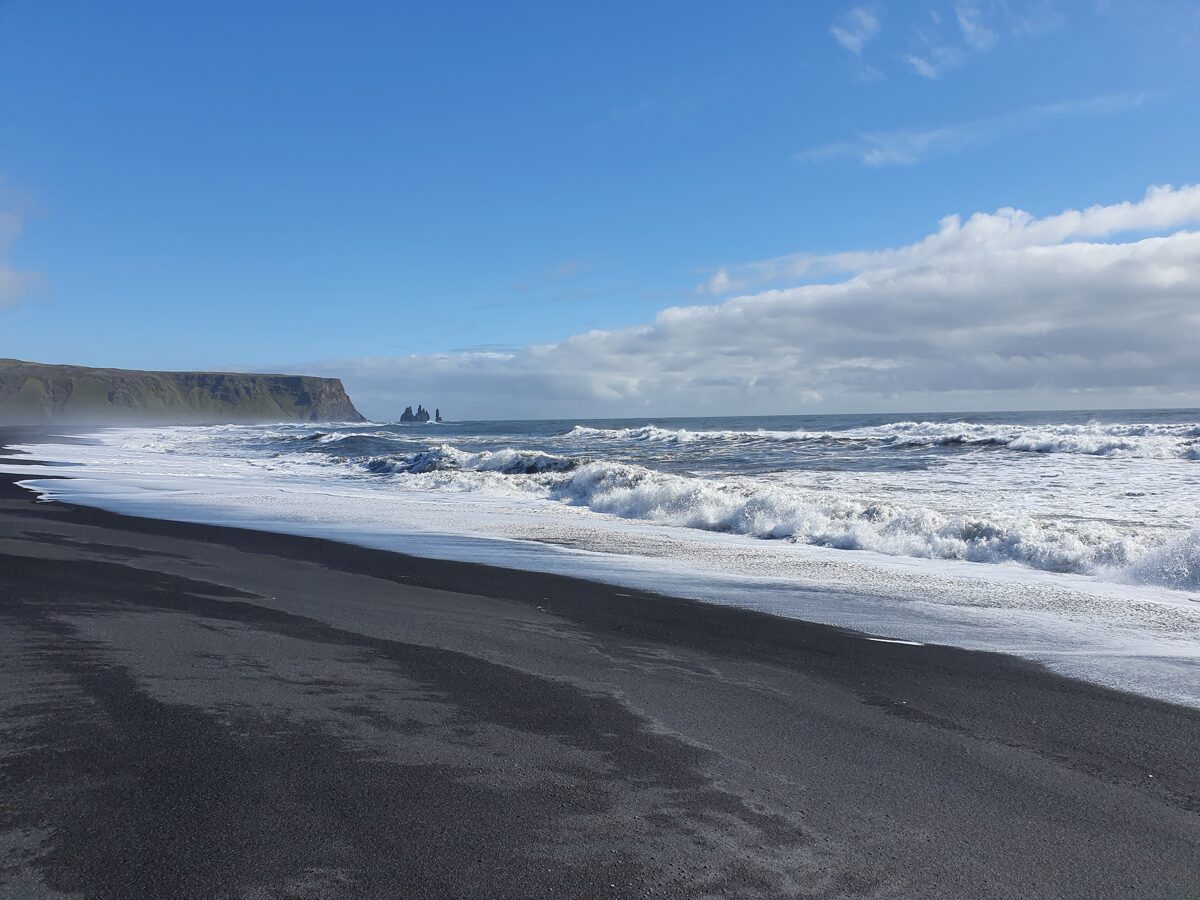 We also noticed that many seagulls had chosen this place as their last place to be, they seemed to be very old and could not move, just waiting for their last breath. We also noticed many suicidal seagulls who would just sat on the N1 road waiting to be crashed... it felt very weird and on some occasions it was also dangerous for driving .
Villages
As we did the whole ring road, we saw many villages on the way. I was very curious to discover Eglistaddir finally. Felt like it's at the end of the world as you need to spend hours driving. Also very clear why often the roads are closed there - very hilly and windy roads all over.
My best discovery - Siglufjordur in the north. What a beautiful place! The Icelandic series Trapped have been filmed there. By the way, both seasons are great!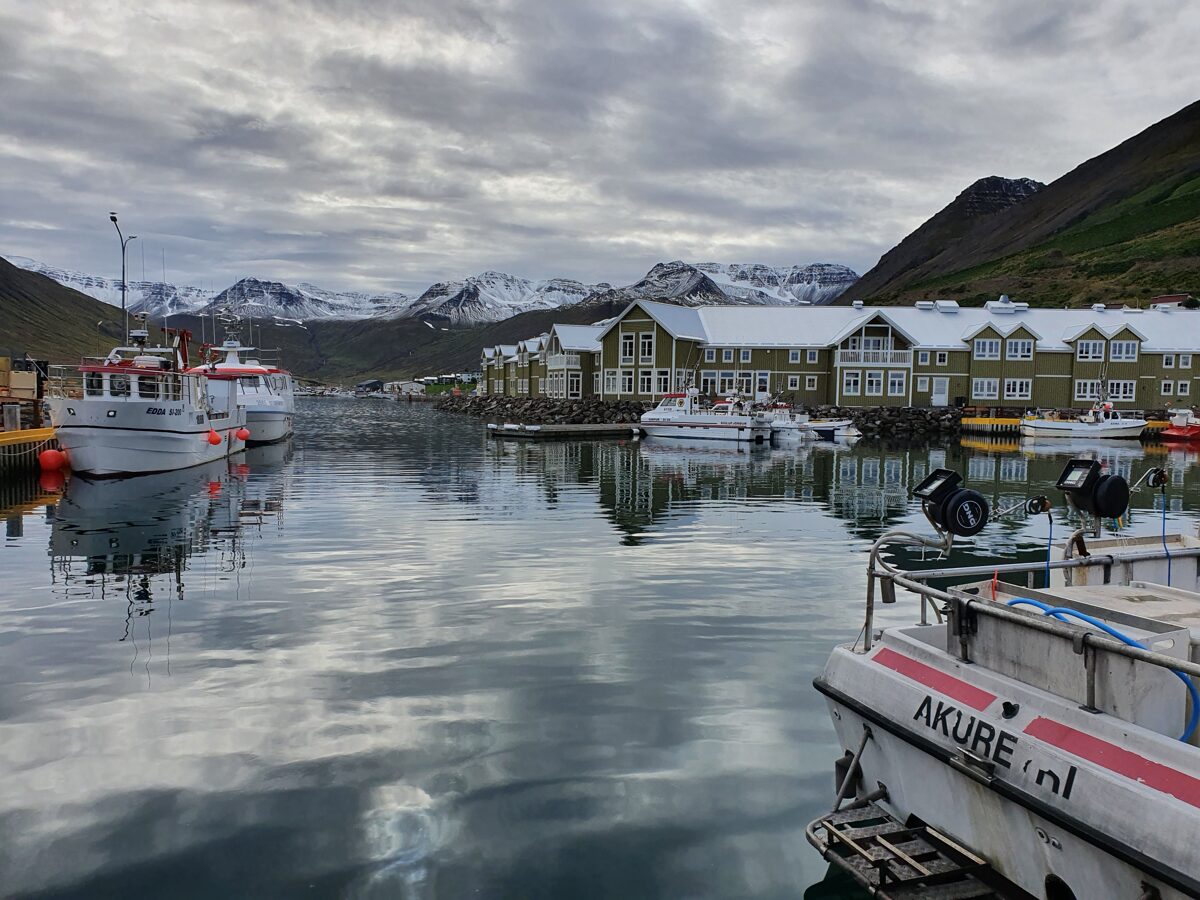 Although Husavik was not in our initial plan, we went to see it again. Mainly because we loved the Eurovision Movie and last time we did not manage to see the whale museum. The museum is really great, super informative and one could spend there the whole day. The skeletons are super impressive!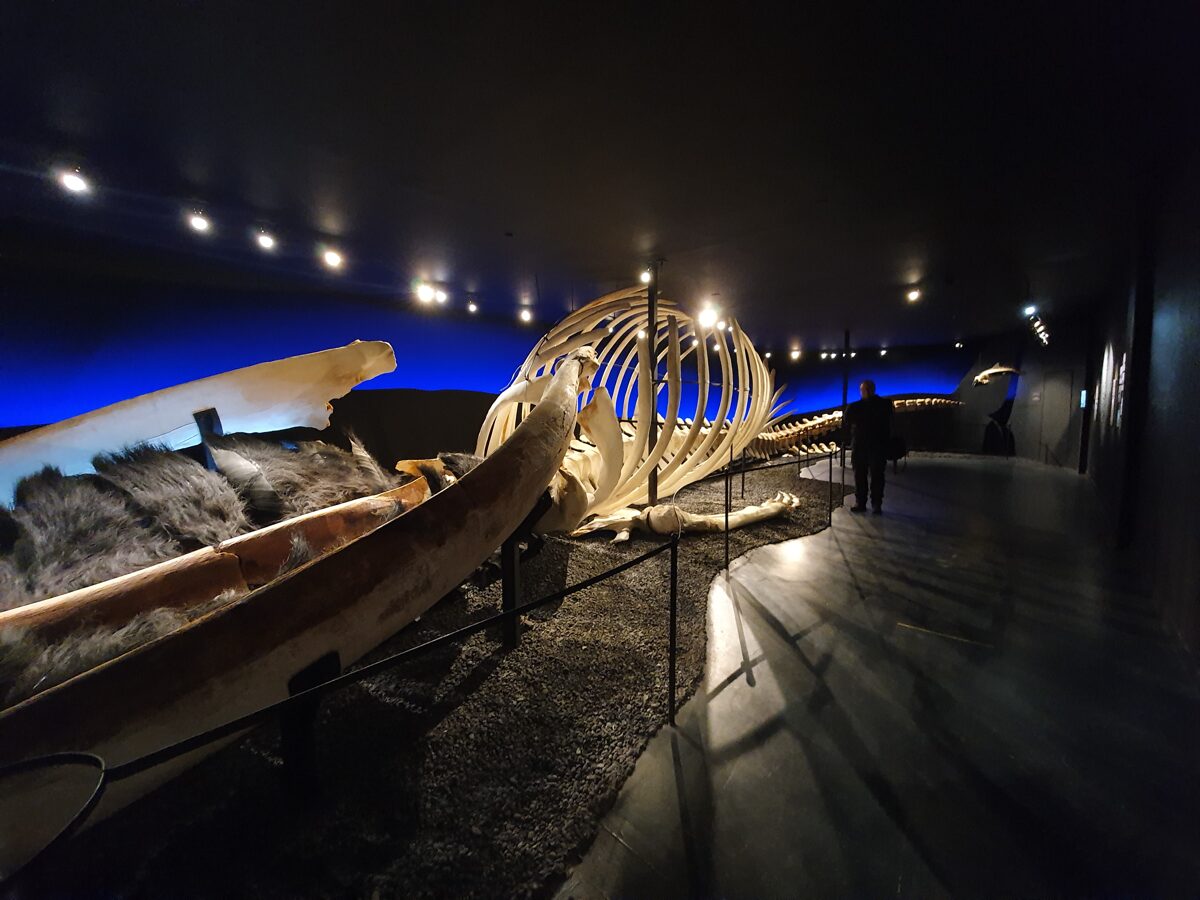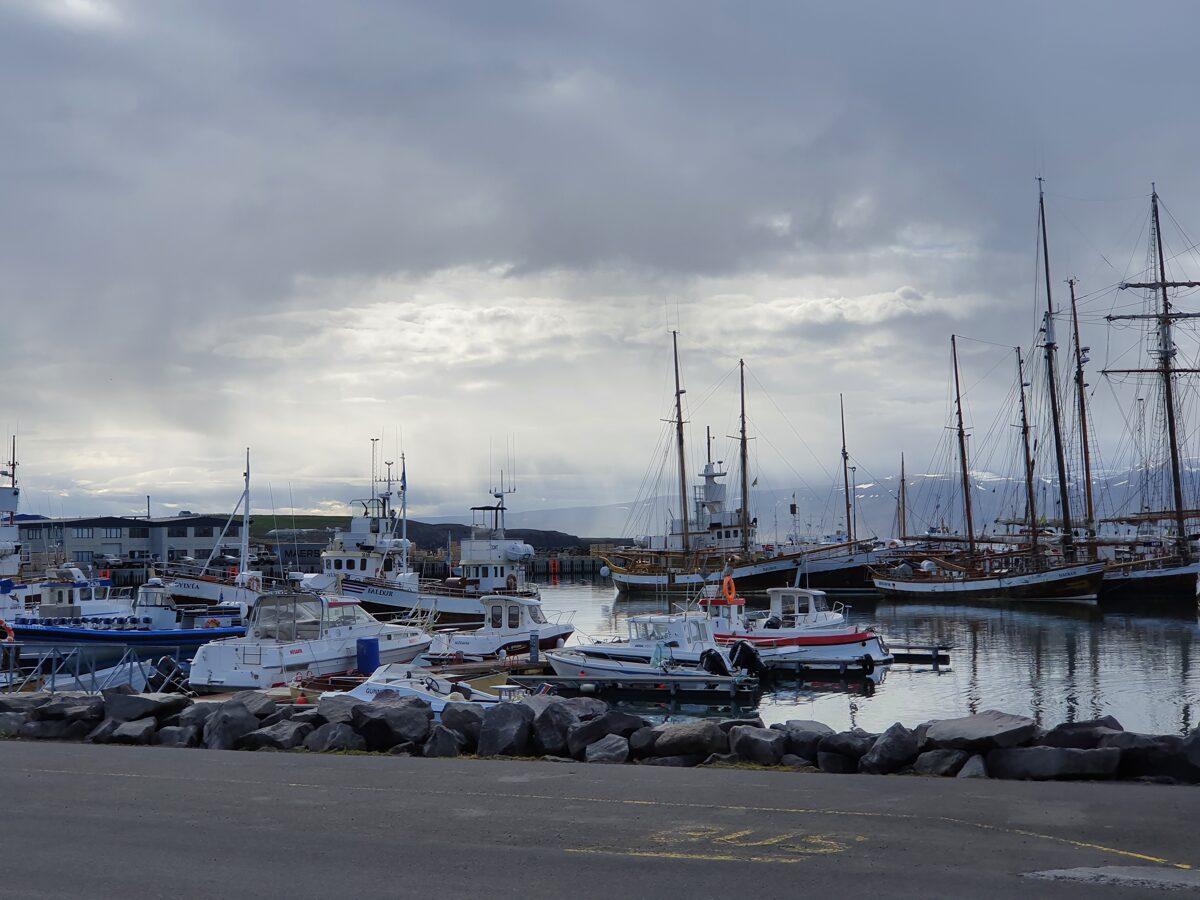 This time we could explore a bit more also Borganes and it's a really nice small city. Their swimming pool looked great from outside, you can do also nice walks there. And we were awarded with a beautiful sunset.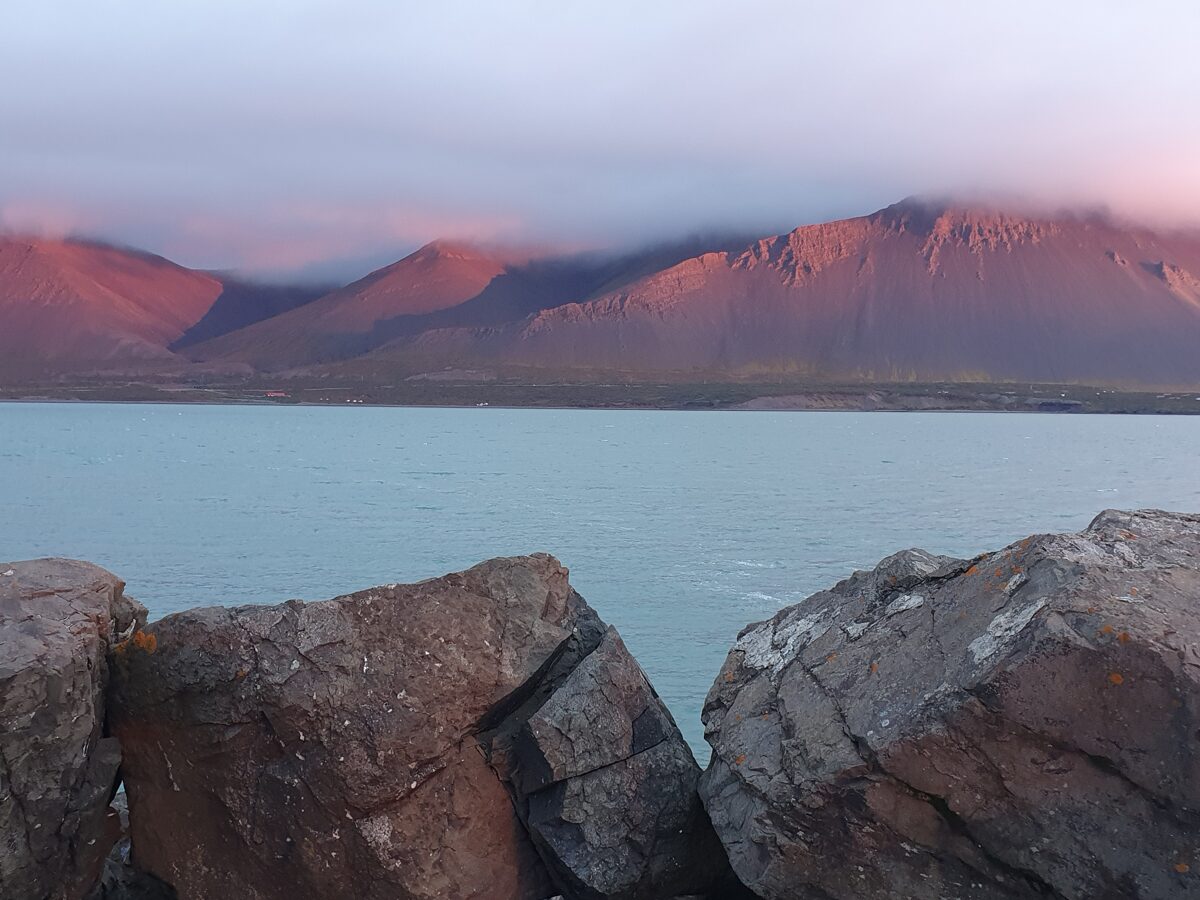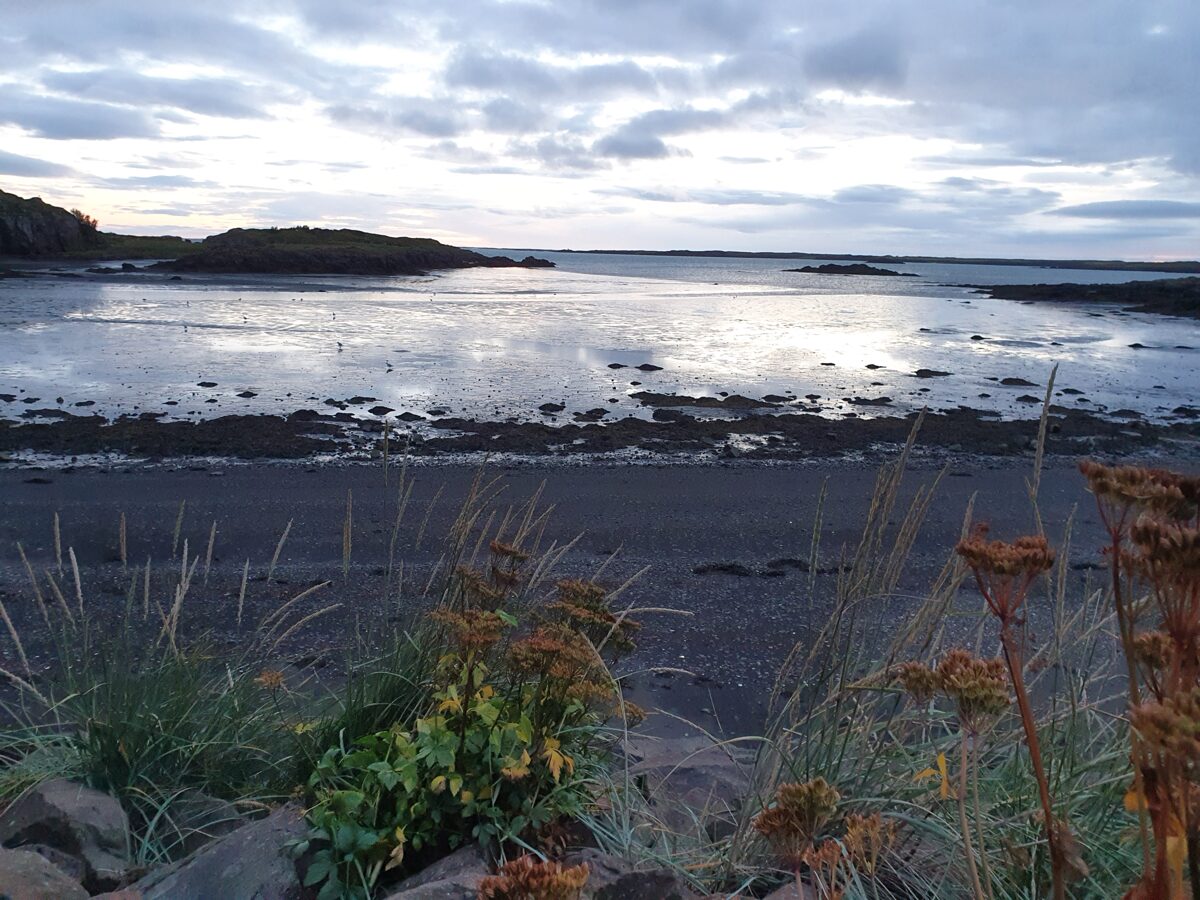 Churches
They are everywhere and they are so pretty! We visisted only one - the oldest turf church in Iceland - Grafarkirkja - dating back to 17th century. A very special feeling due to the scent of the wood. You cannot go inside but you can see through the mini tiny tiny windows.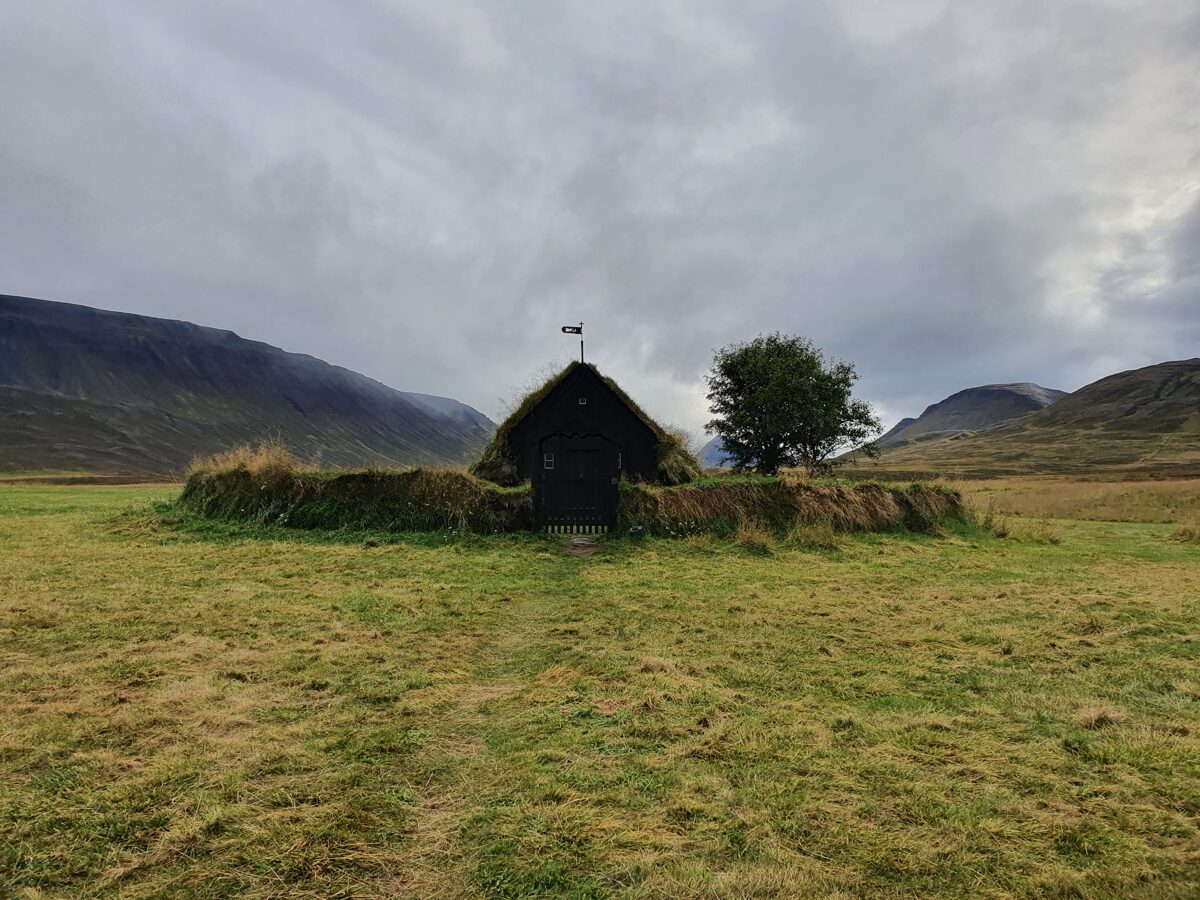 Glaciers and glacier lagoon
In the land of ice and fire of course there is a lot of ice! We saw three glaciers, all form far.
Solheimajokul was very moody and rainy and really threatening.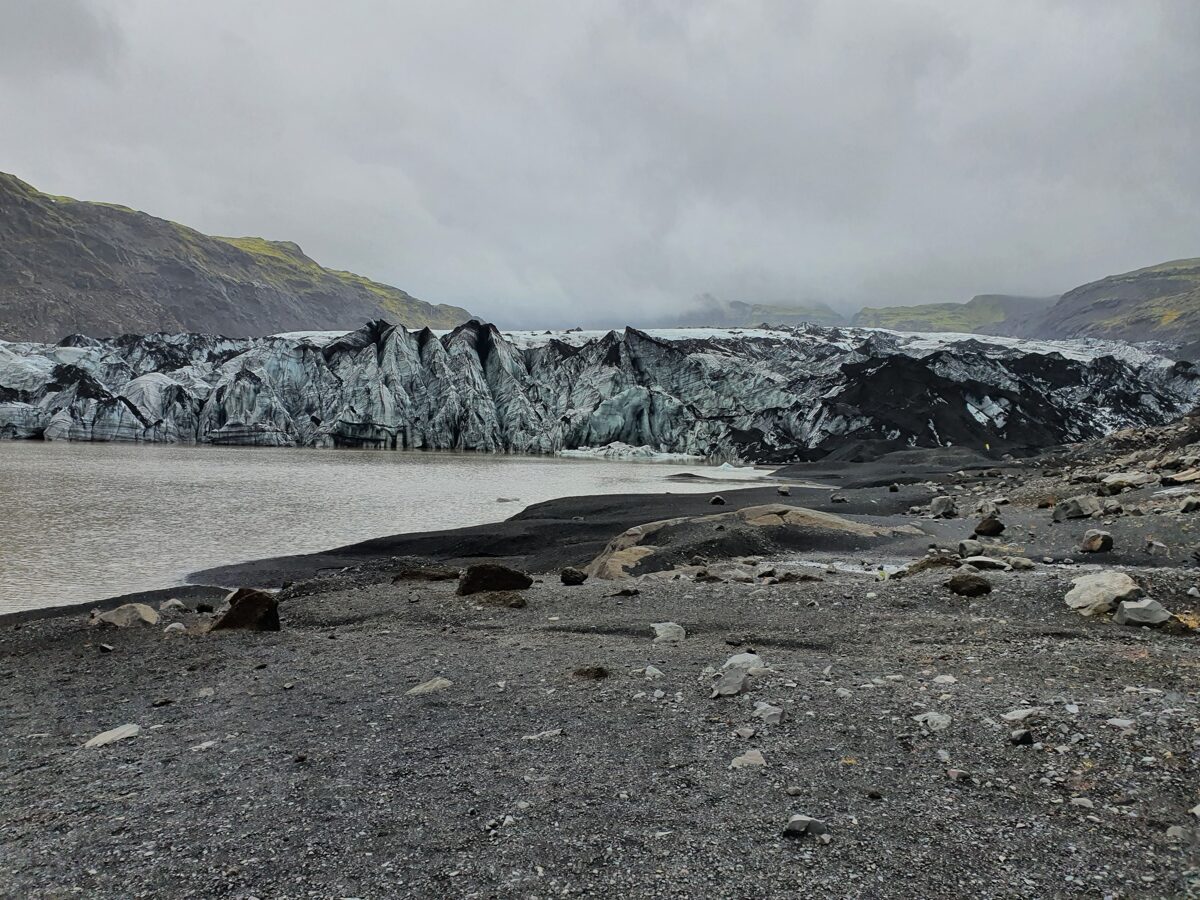 Svinafellsjokul was the same. What made it ever more gloomy was the description of two German friends who had disappeared while walking there. What made it even more weird was the fact that there was a German van with a German number plate and it looked pretty old... and we did not see any people there!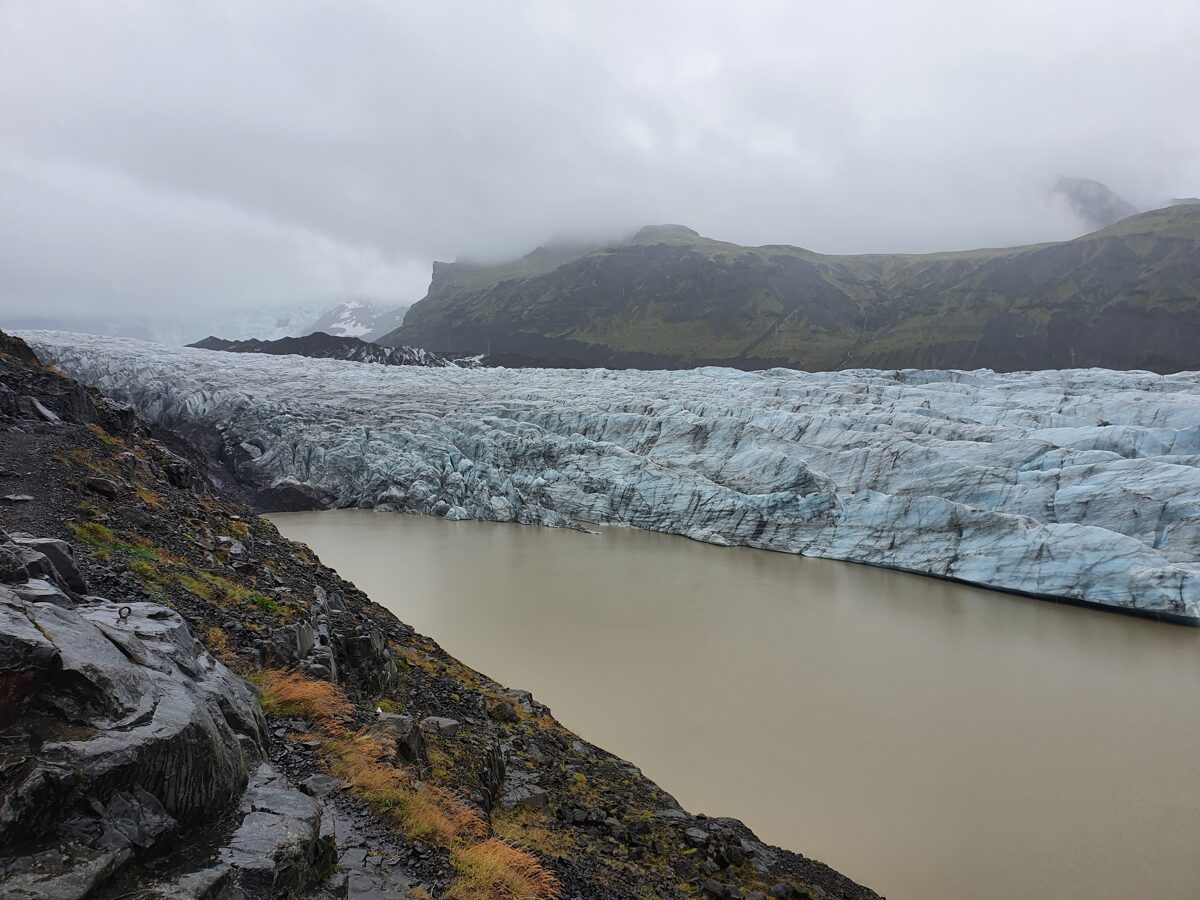 Of course, the 5 stars go to the Jokulsarlon. It was raining quite heavily when we were there but it made the place even more magic. With nobody around we could watch how icebergs floated to the sea and how seals were playing with each other.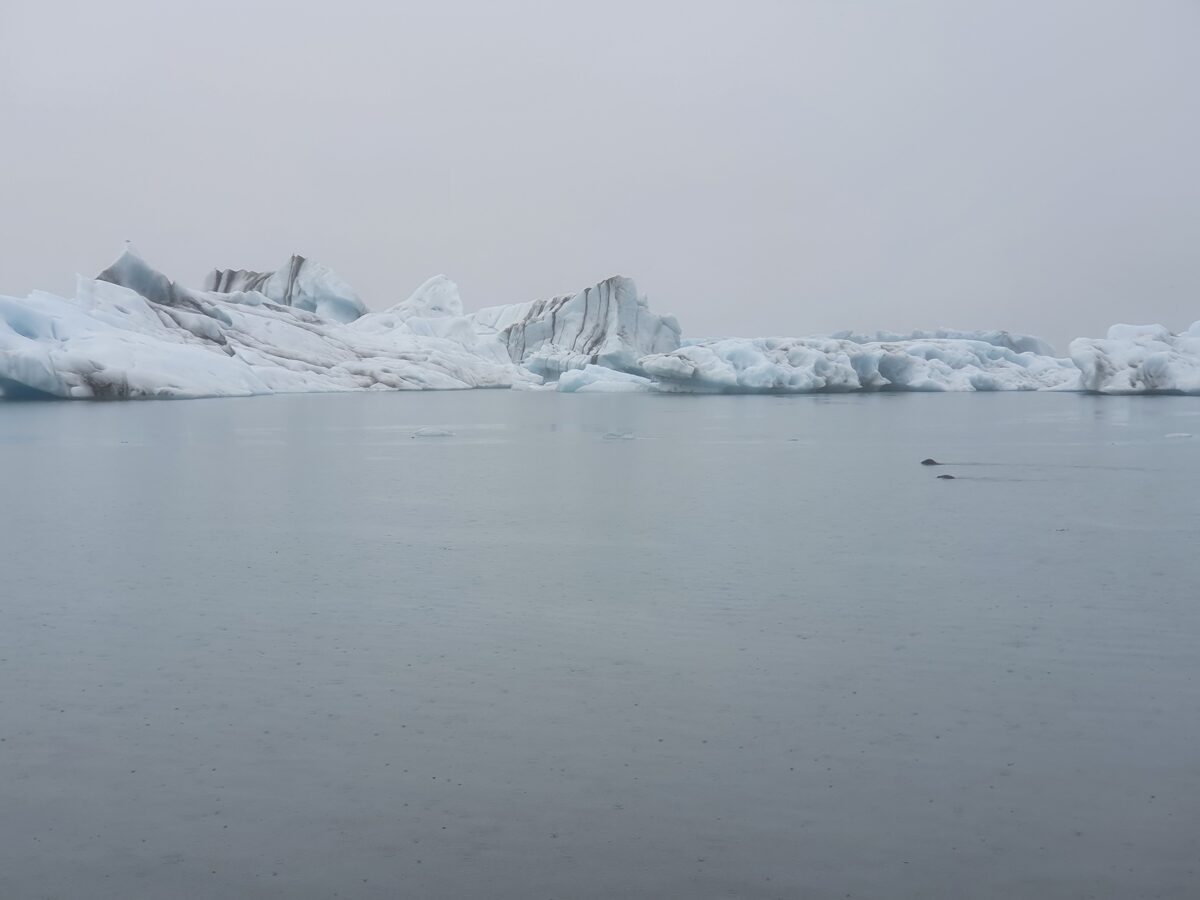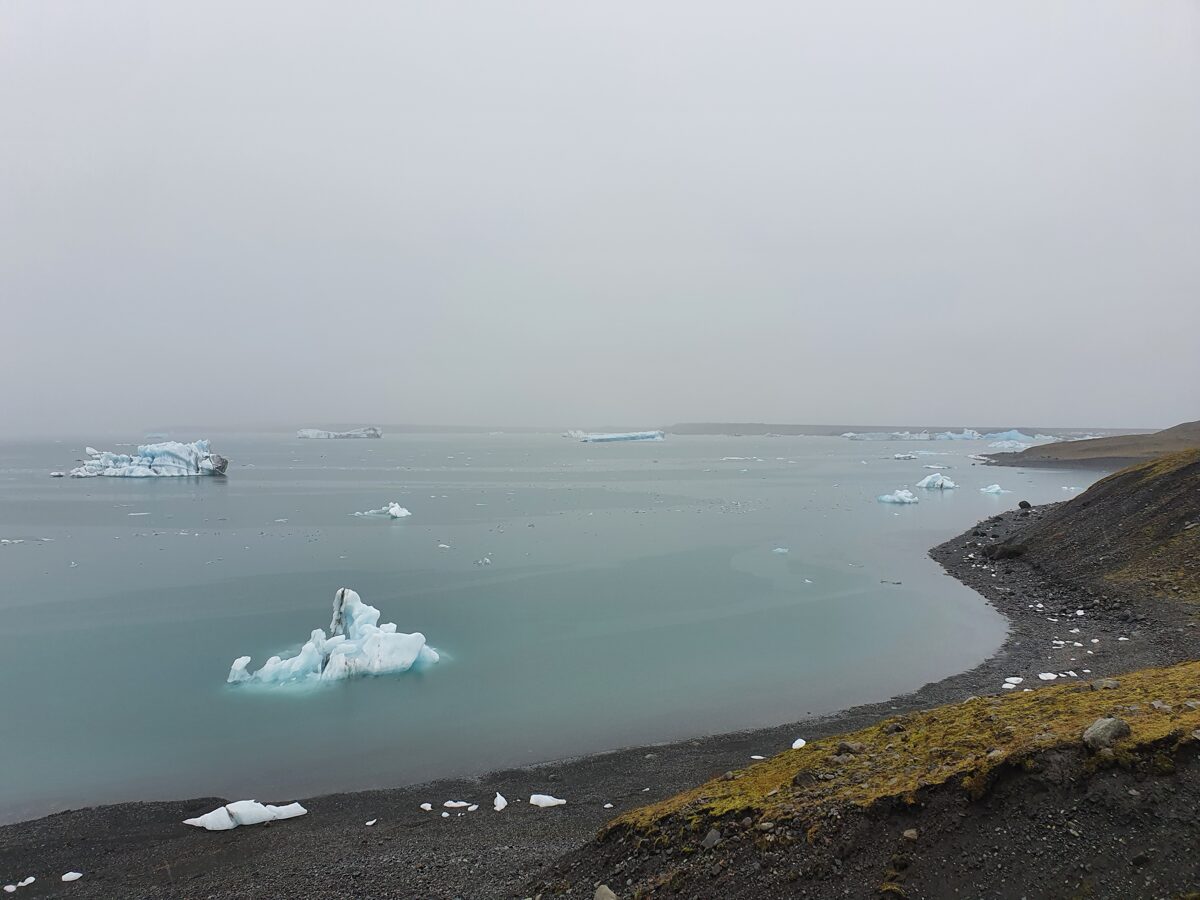 The Diamond beach had far less diamonds than I had seen before in October but still was a nice place to hang out.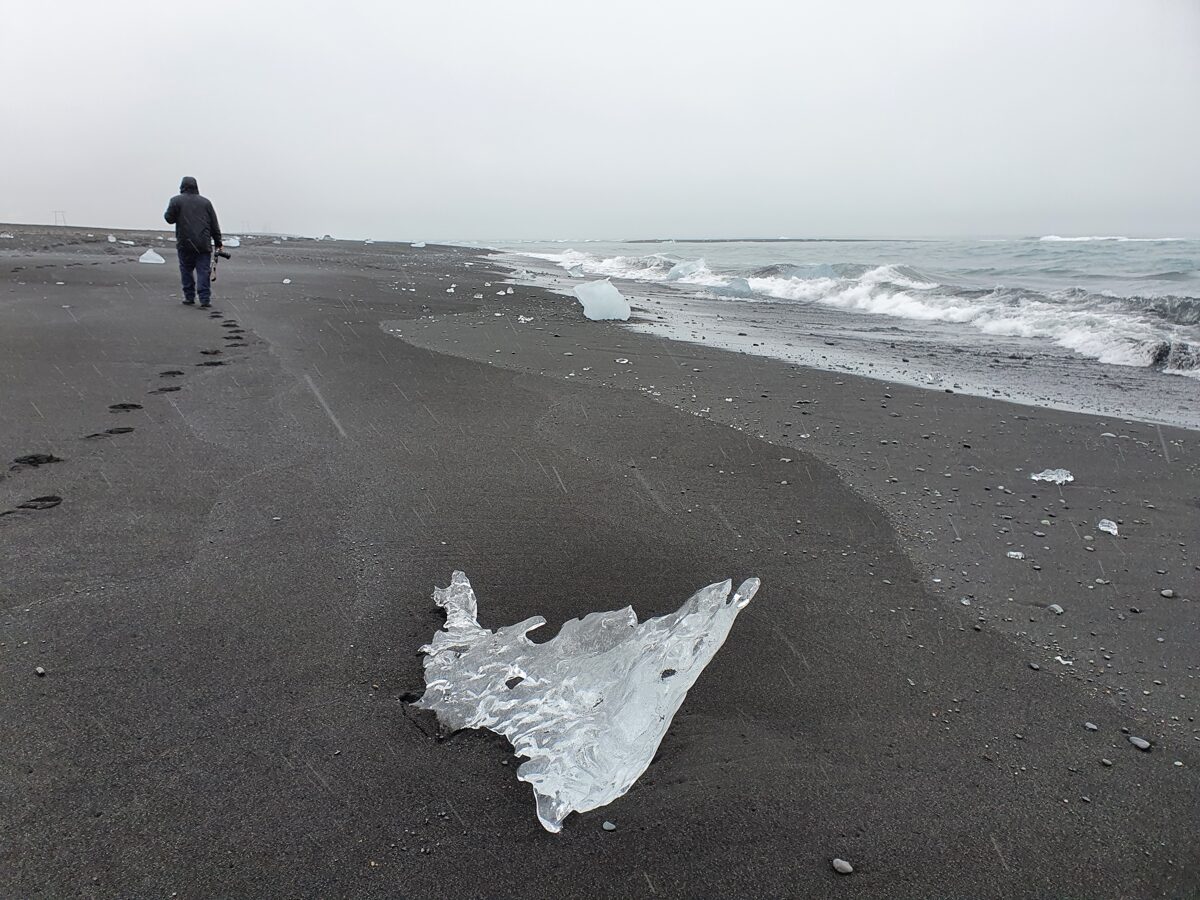 Other interesting locations
I had forgotten how long the walk was to the plane wrack but with the sunset and only one person around it was super nice!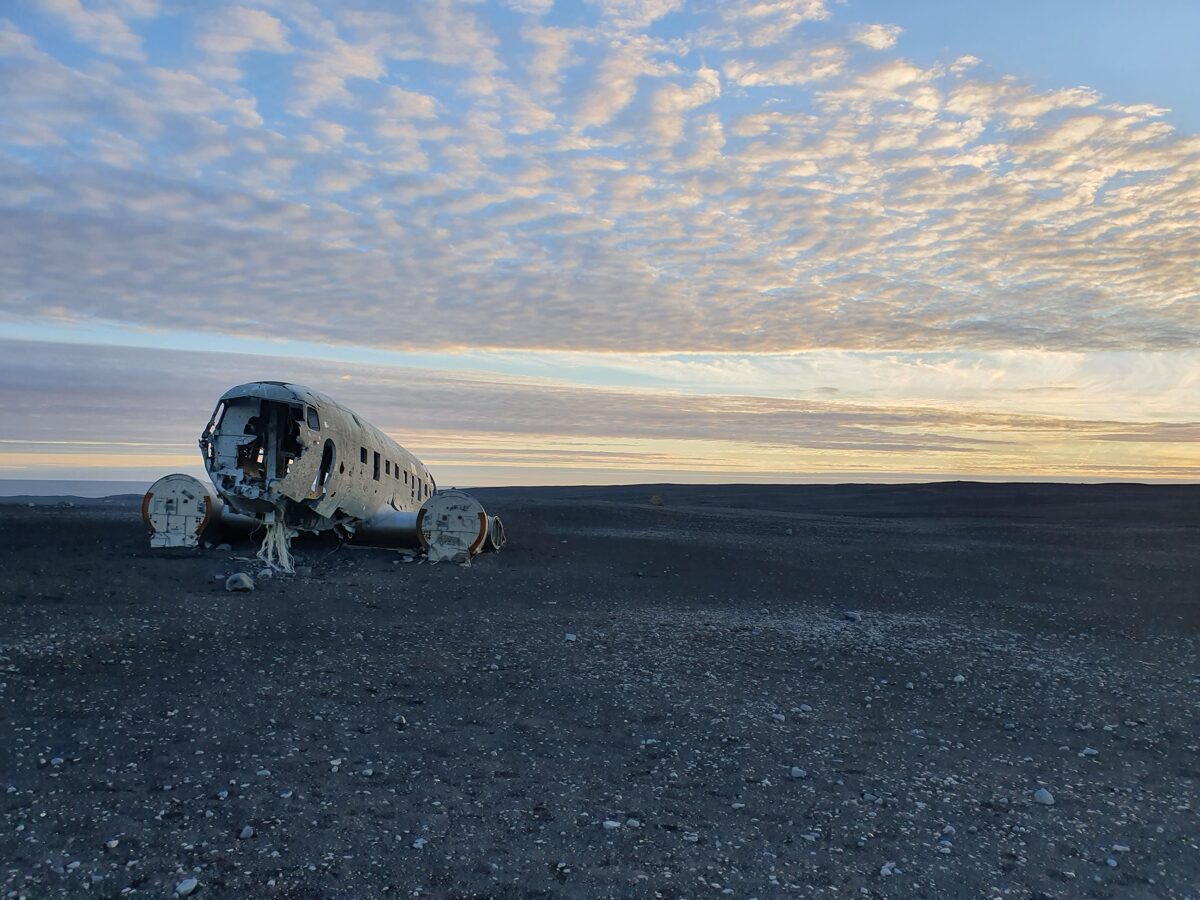 The hot shower before the Krafla flower plant is also out of the world place.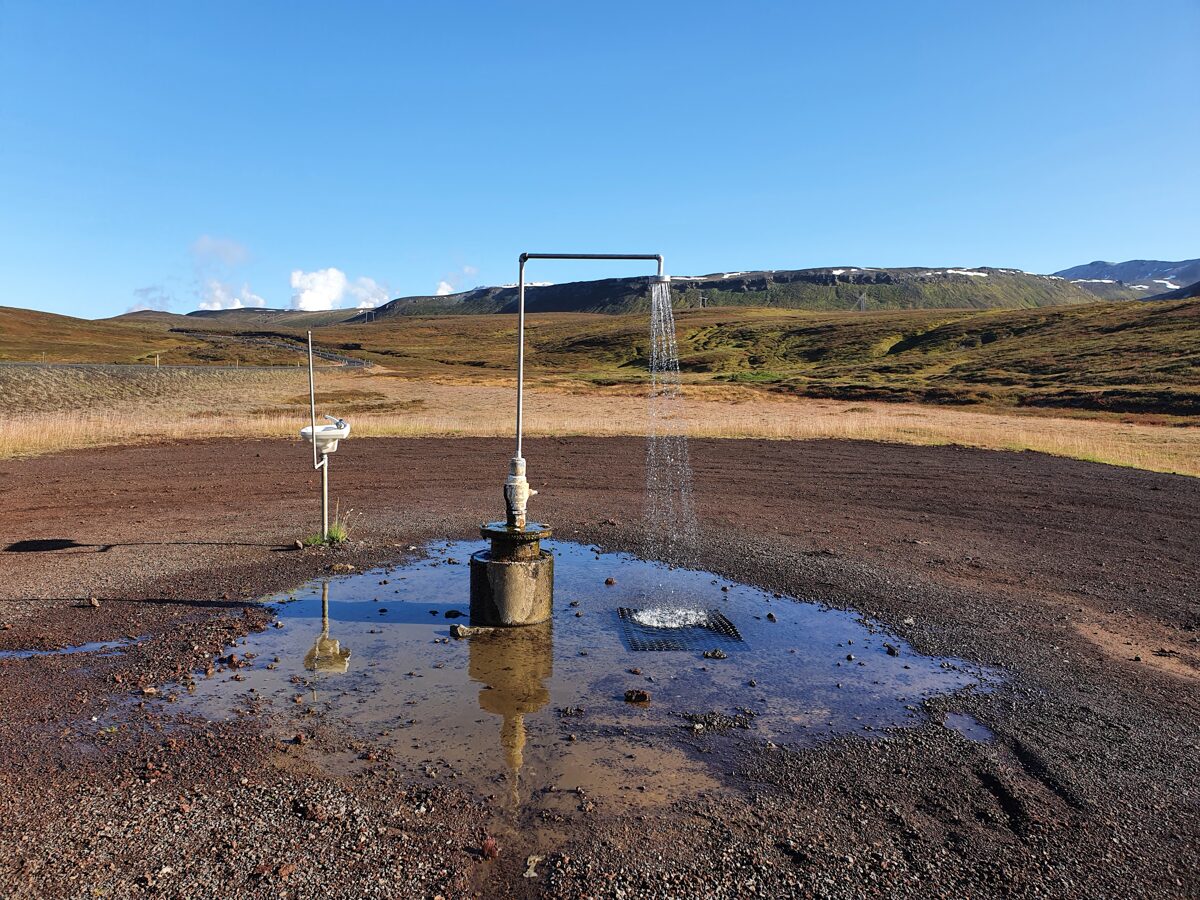 Food
While in quarantine we had to enjoy pasta peso a lot, so we were really happy when finally we could go somewhere else. On my list I had the tomato greenhouse restaurant. That was really a very nice experience. Yes, a very expensive tomato soup (and a bit too sweet for my taste) but amazing bread and amazing tomato beer!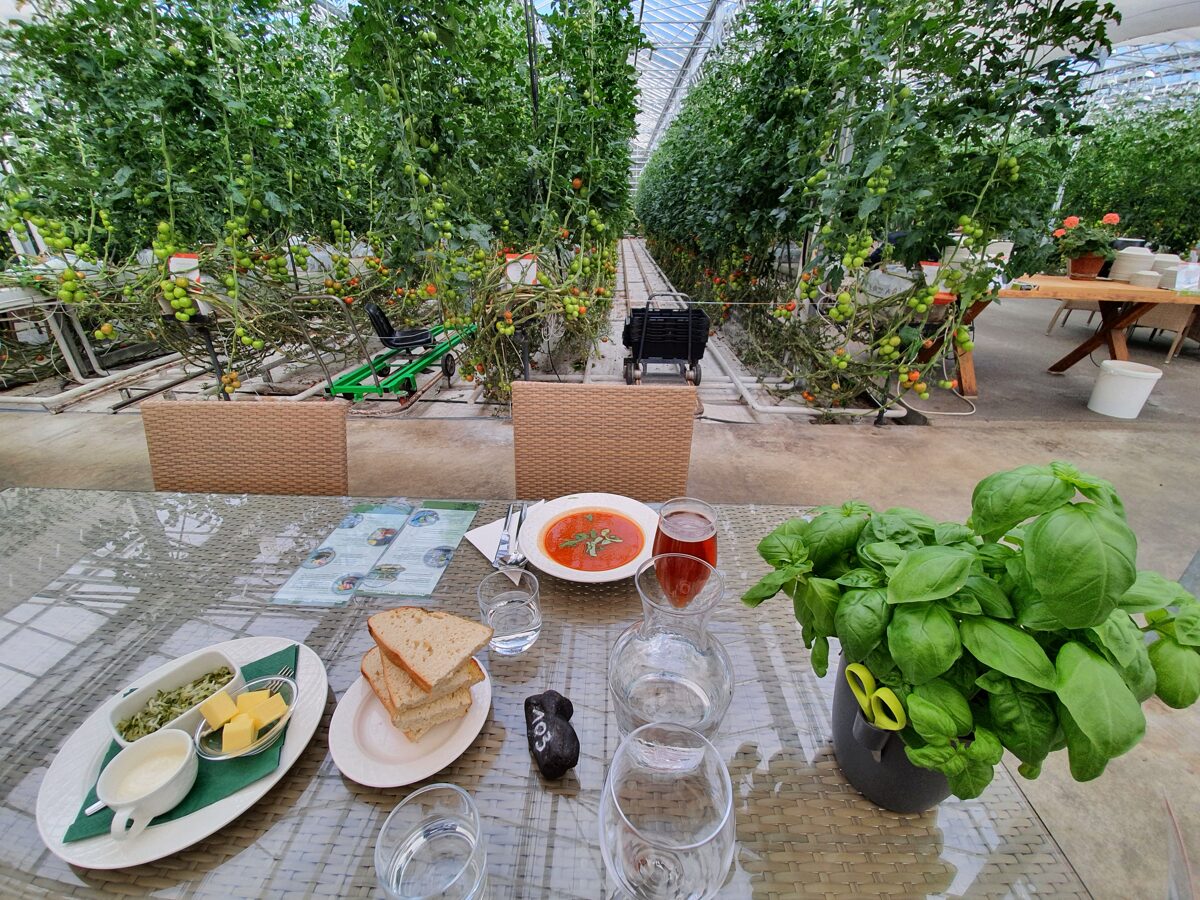 While in Myvatn, we stayed in the Vogafjos farm as it had a really good offer. It's funny that in their restaurant you can see how the cows are milked and all their products are local and grown in the farm or just next.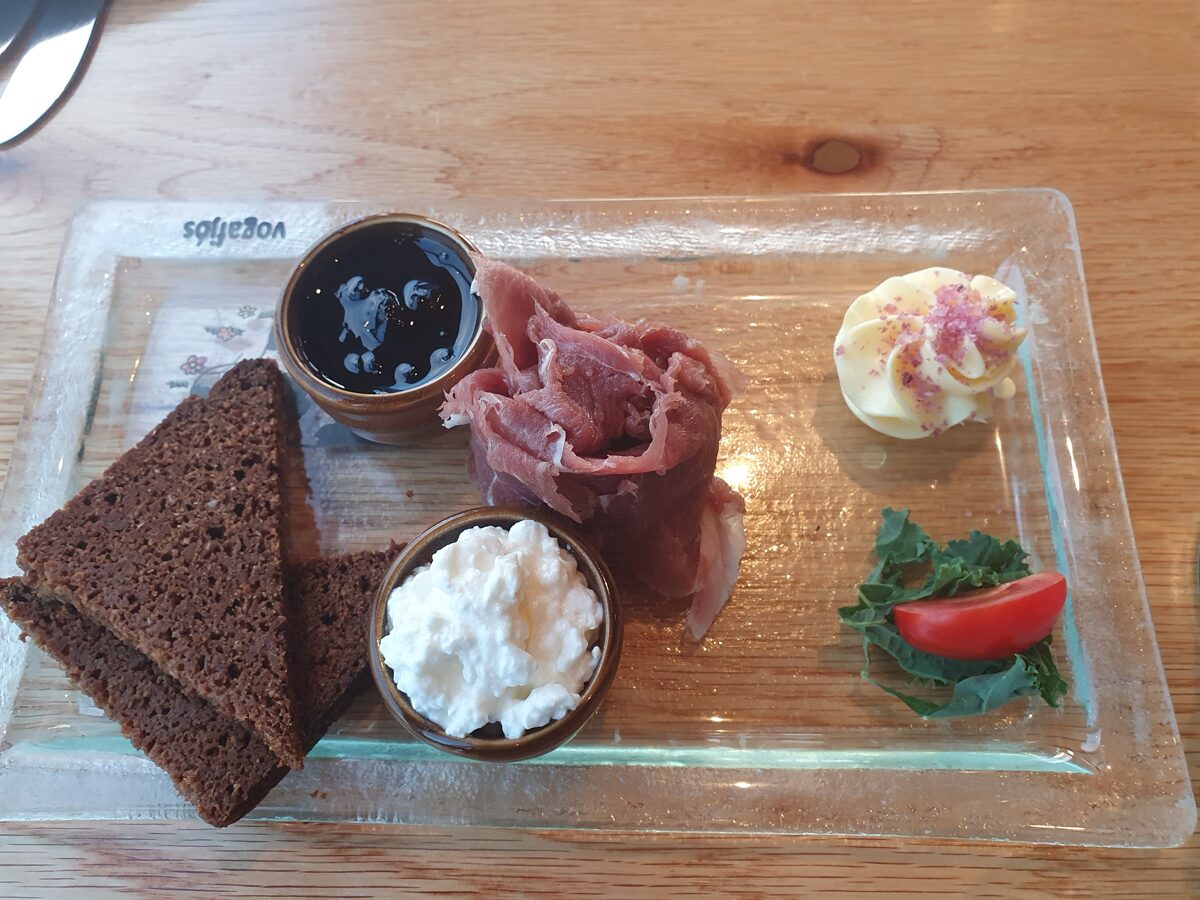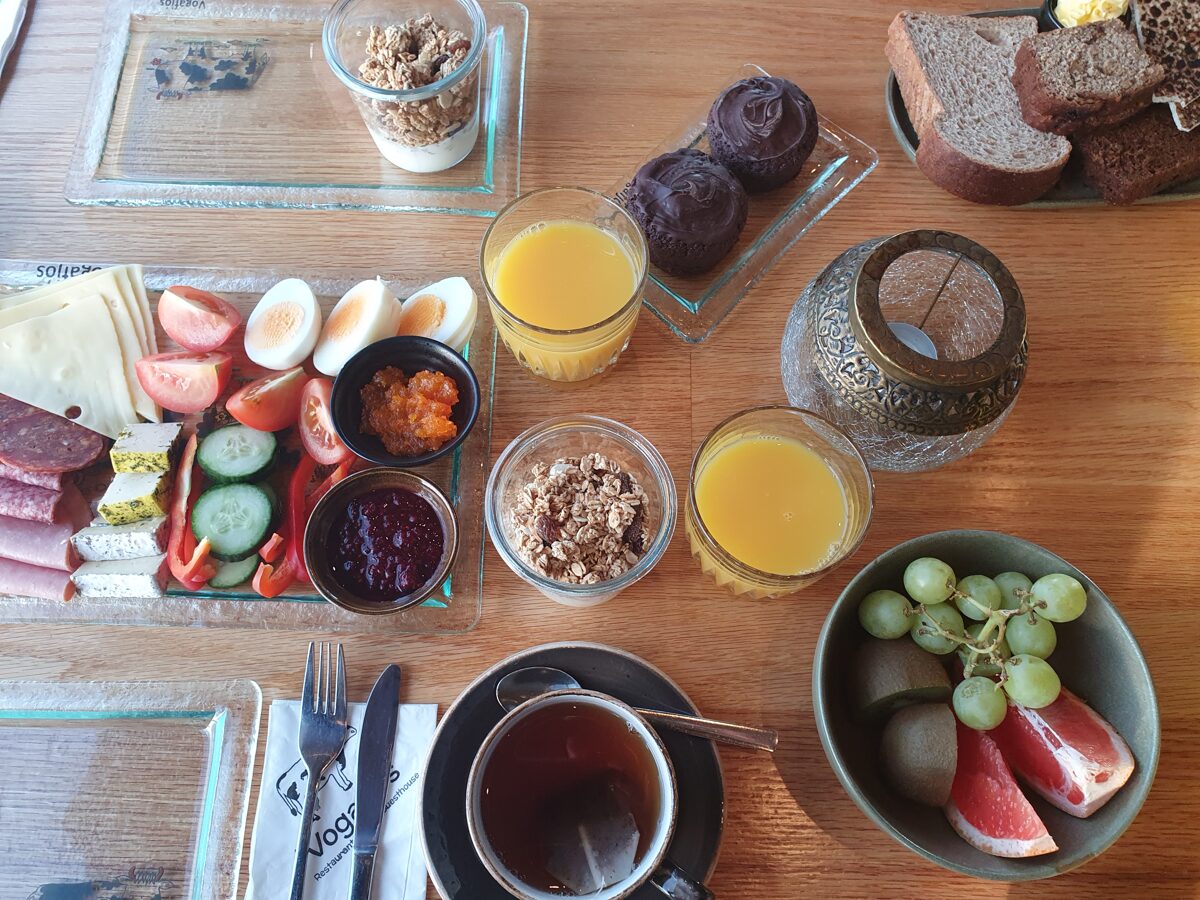 A place that truly surprised me was a burger place in Vik called Smidjan Brugghuis. We arrived really late but luckily we could have the best burger and chips ever! I'm not lying. The best chips ever! So good that I even forgot to take a pic :)
Aurora hunting
We stayed in Iceland for 14 nights and saw it very briefly only once! So it is always a question of luck and weather and for sure in the north the chance is bigger as it's less cloudy there. Well, we did not spend too much time hunting it either. We followed once the map of clouds and Ventusky and still did not see anything as it was too cloudy (the app said it was not...). I thought I would have been super disappointed but I was not. Everything else was so amazing and we had seen the northern lights already in February, so it felt Ok.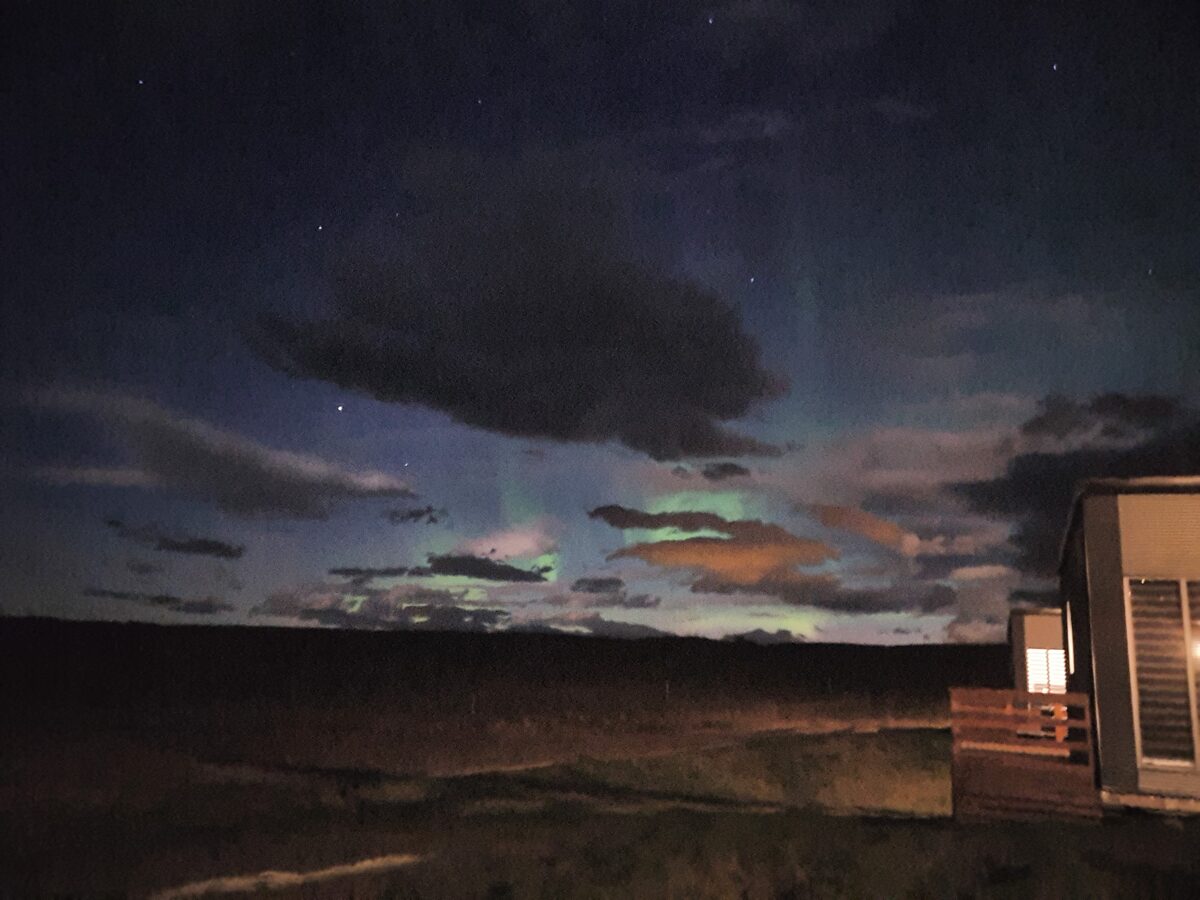 Random thoughts
- I admire Icelanders that can live next to their mighty volcanos with outany fear, so many farms and houses are JUST next to them...
- I wonder how many tires Icelanders and tourists break during the year. I guess there is a reason why they are not covered by insurance. Although we had been driving very carefully everywhere, we also got a surprise of a flat tyre after 11 days of traveling. We were so lucky that it happened at a village on a working day where a car repair shop was open. And a million thanks to the men of a bin car who helped to change and put the spare tyre! And to our surprise the fix cost only 35 euros!!!
- September is the time when sheep are brought back to farms (it's called rettir). What a sight when thousands of them follow each other! It was impressive to see sheep even in Landmannalaugar - I can imagine it takes days to get them back from there! This blog post has some really good explanation about the whole process and the history. My question has always been - how many sheep do actually make it to the next year and how many end up on the plates...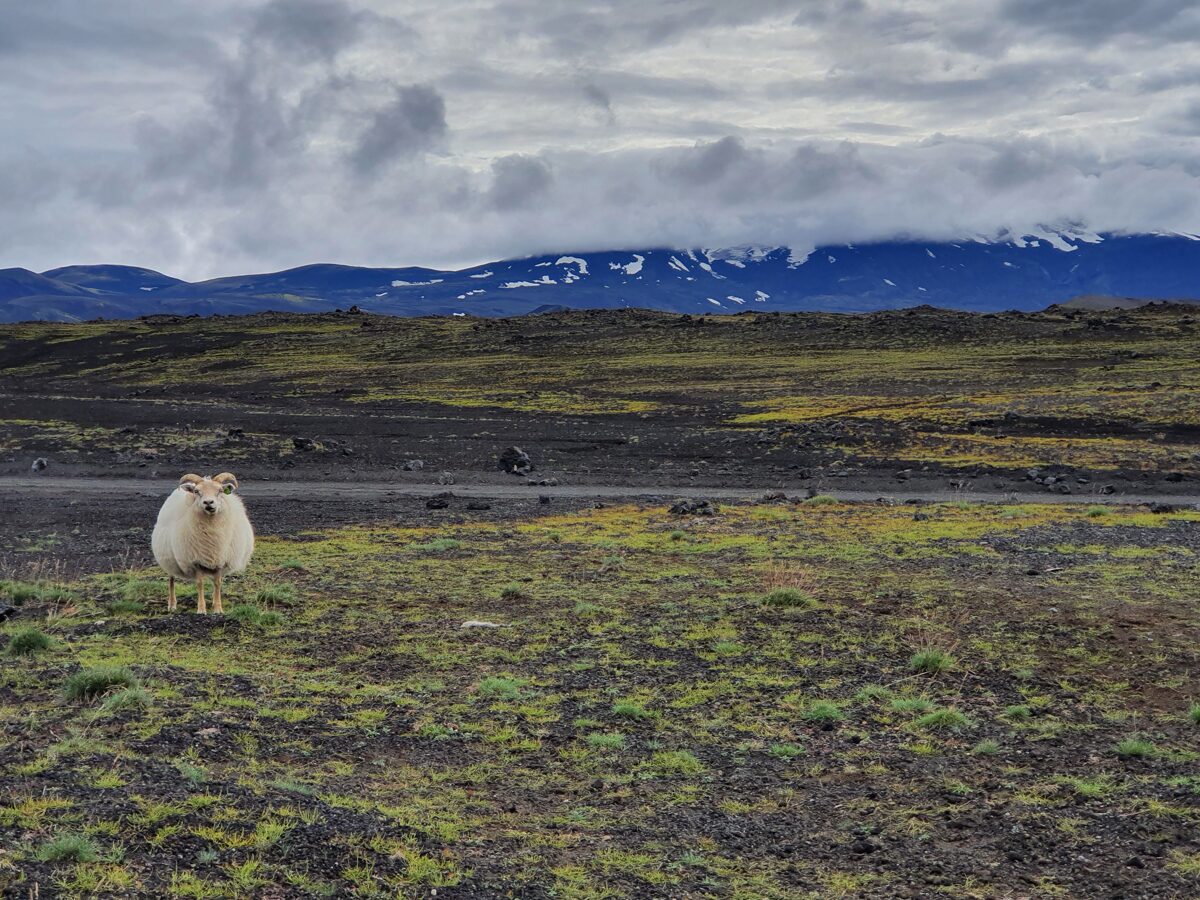 - September is the perfect month for berry picking. I was so happy to have found blueberries! As I could not go home to Latvia this August because of Covid, I did not get my dose of blue berries. So it was magic to see people picking them. It was also a perfect quarantine activity. And there were mushrooms too!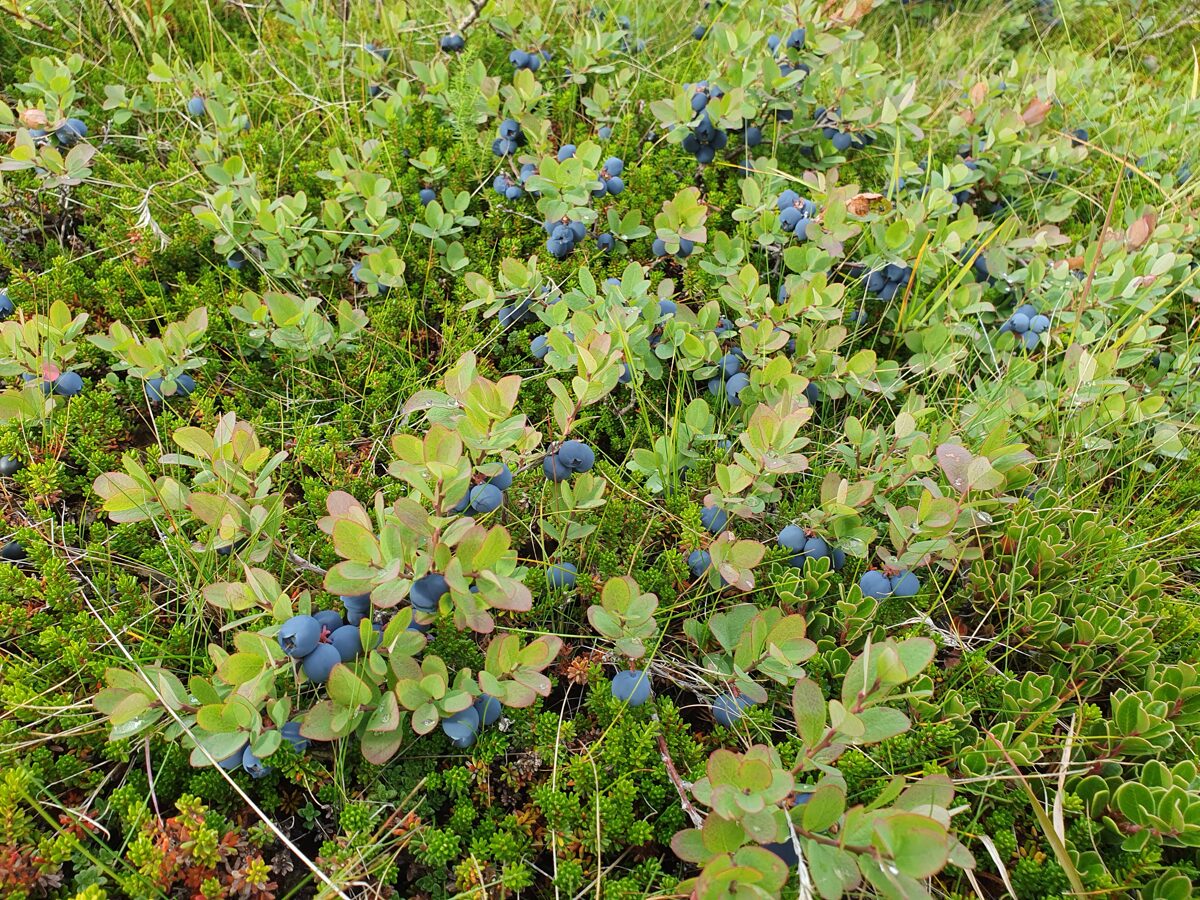 - It's amazing how Husavik has embraced the Eurovision song and has made a good PR for itself. The Ja Ja ding dong bar actually did not exist until recently - now there is one!

- Covid has left a huge impact on the tourism industry, of course. We were happy to hear a bit more from a very nice Hungarian guy who explained how in the new situation one has to do all - cook, pick up potatoes, pick blueberries to make jams etc.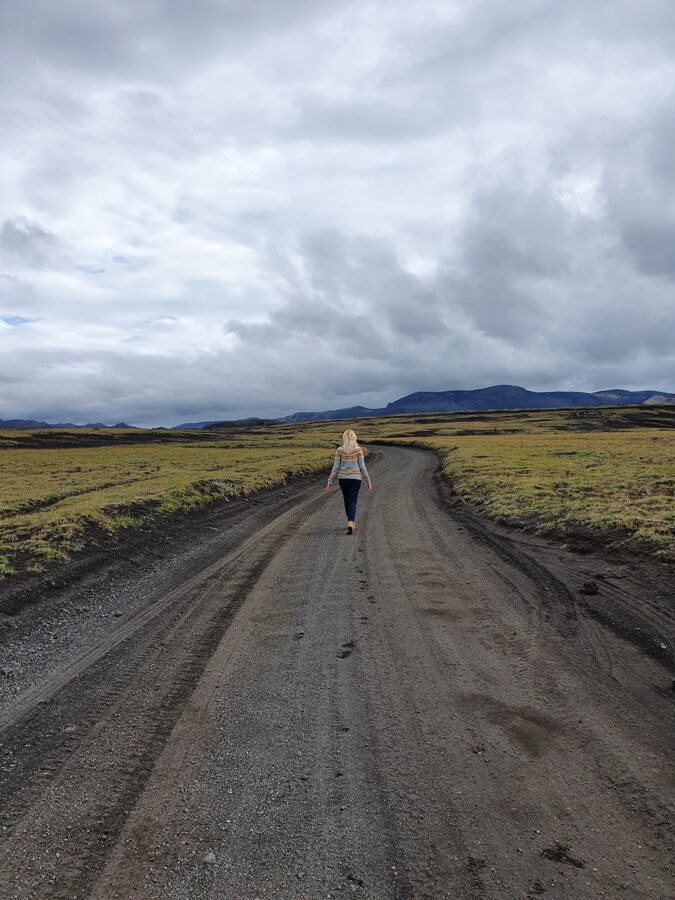 5 comments
- Iceland: Where the mountains sing through the screams of seagulls
Dean Lynn - November 7, 2020 at 10:18 pm
What a great story on your trip. I really appreciate your response to my questions. One big favor - What software did you use for your presentation. It was a combination of pictures and comments that worked well.
Dace Kalnina - November 9, 2020 at 5:31 pm
Hi Dean, not sure I understand your question. What presentation are you talking about?
EpicIceland.net - January 1, 2021 at 9:06 pm
Very nice photos :) quality is really good
Renata - January 7, 2021 at 1:45 pm
Bravissima! Fotografie che fanno sognare!
Khan - January 19, 2021 at 8:25 pm
Hi, after reading and watching pictures, I really wish to visit Ice land. I m interested to book my tour, kindly anyone can forward me information about visit to Ice land, Thank you in advance
Leave a reply